My life as a hostage
of al-Qaeda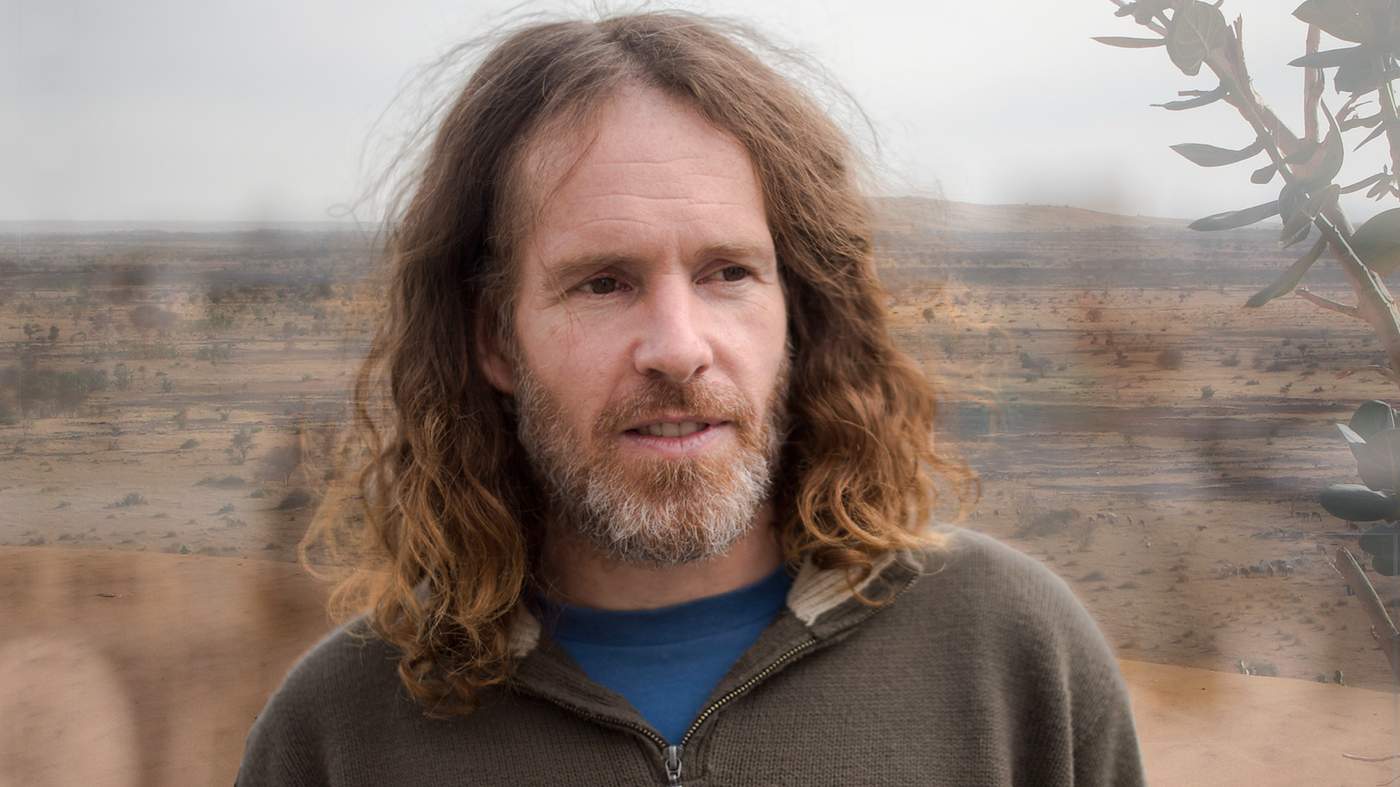 It is a clear cold night in the Sahara desert and Stephen McGown lies on his back gazing up at the stars. Pulling his blanket under his chin he traces out the constellations he learned as a boy in South Africa.
"What a holiday of a lifetime this would be," he thinks, "if I wasn't a hostage of al-Qaeda."
It is early 2017 and the London banker's fifth year in captivity. He is the only one in the camp who prefers to sleep outside even in winter.
But despite living in a vast open space, his life has become "very small and routine".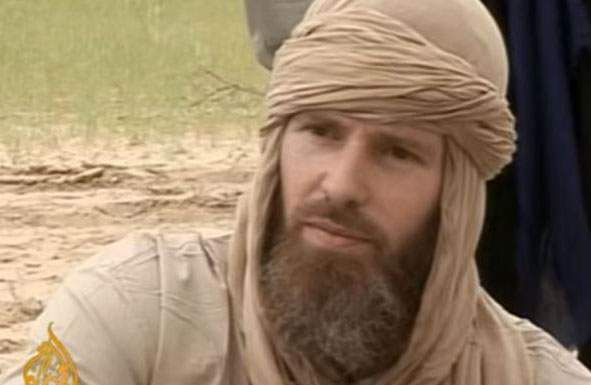 Each day Stephen rises before the sun for the Islamic dawn prayer, which he performs kneeling in the sand alongside a fellow hostage, Johan, and their jihadist kidnappers.
A breakfast of bread and powdered milk follows, after which the hostages either go back to sleep or exercise.
"We were free to move around an area the size of Twickenham Stadium," Stephen recalls.
Lunch is spaghetti or rice, stored in giant camouflaged bins and served with meat - goat, sheep or camel. The hostages often cook this for themselves on wood fires as the jihadists prefer their food "swimming in cooking oil".
"The mujahideen would also kill and eat anything that wandered past our camp," Stephen says.
"Once a tortoise came by and they asked me if I would slaughter it. But you had to poke it with sticks to make its head come out. I found it too cruel and let it crawl away."
The hostages spend the hottest part of the day inside their huts resting, and learning and reciting the Koran.
"I would often recite in my hut because if I recited around the jihadists they would laugh, as I couldn't get the Arabic sounds quite right," Stephen says.
"When visitors came they would ask how you were, and then they would always ask, 'How is the memorising going?'"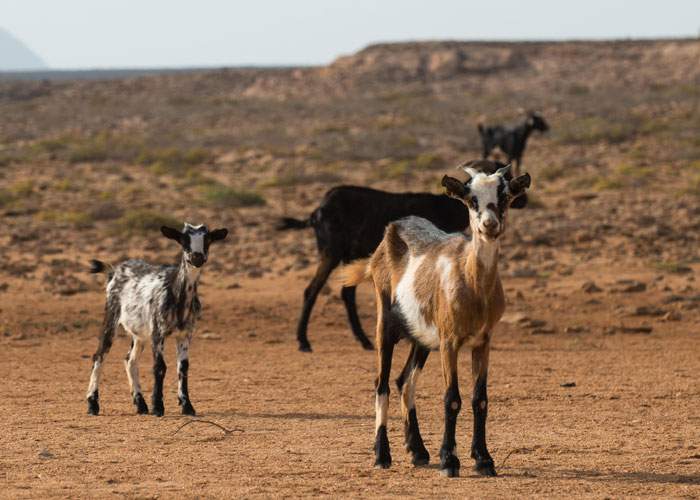 Later on Stephen gets to work improving his aabuugi - a hut he has built from broken tree branches. With little else to concentrate on, he is obsessive about the smallest details.
"I'd test whether it was better to have higher or lower ventilation, with or without grass in the doorway and try different ways of reducing the glare off the sand," he says.
In the evening everyone unwinds and Stephen makes an effort to socialise with his captors.
"They would make tea and watch al-Qaeda videos or sometimes listen to French radio.
He goes to bed after the final ritual prayer of the day.
"I'd think about my family - whether they were still waiting for me and if they were alive."
The journey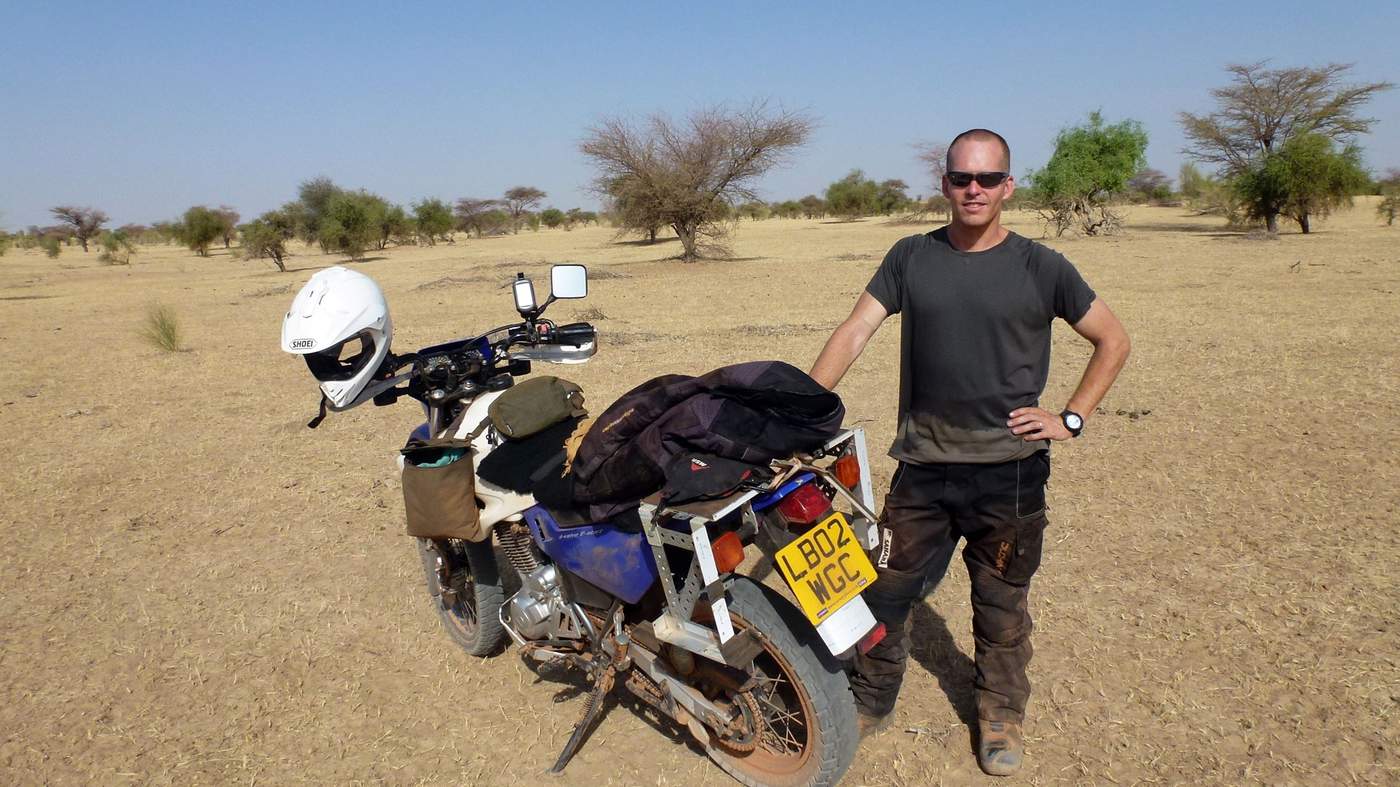 Five years earlier, Stephen and his wife Catherine had been packing up their flat in Putney for their move back to Johannesburg.
The couple had met in 2006 after moving in to the same shared house in London. Stephen was doing contract work in the City while Catherine was a children's speech therapist working for the National Health Service.
At Catherine's insistence, Stephen moved out while they were dating. They married a year later.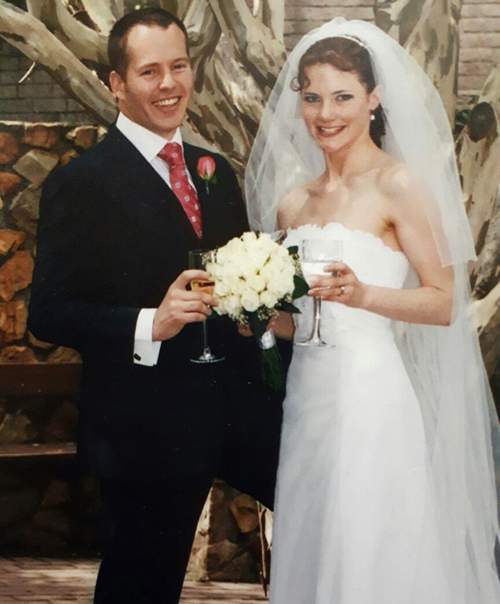 Stephen and Catherine loved their time in the UK.
"We had a big group of friends," Stephen says.
"We'd head in to the countryside at weekends and cycle across the South Downs, stopping at a pub midway."
Stephen would also hop on his prized motorbike, taking a fly rod to go fishing in Surrey.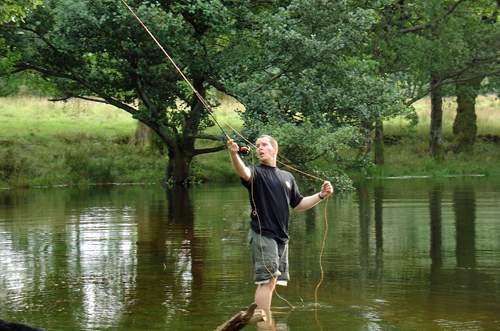 But in 2011 the couple decided to head back to South Africa, where they had both grown up.
Now in their early thirties, they were ready to settle down and start a family. Stephen also wanted to set up a business exporting jojoba oil from his father's farm.
But while Catherine planned to fly home, Stephen would ride his motorbike through Europe and Africa on a "last big adventure".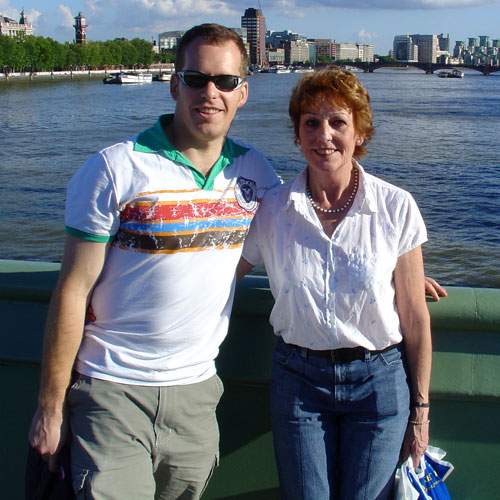 The idea had come to him after watching Ewan McGregor and Charley Boorman's travel documentary, Long Way Down, on the BBC.
He left the UK on 11 October 2011 and travelled through France and Spain to Gibraltar where he crossed to Morocco. He then pushed down to Mauritania before heading east into Mali on 9 November.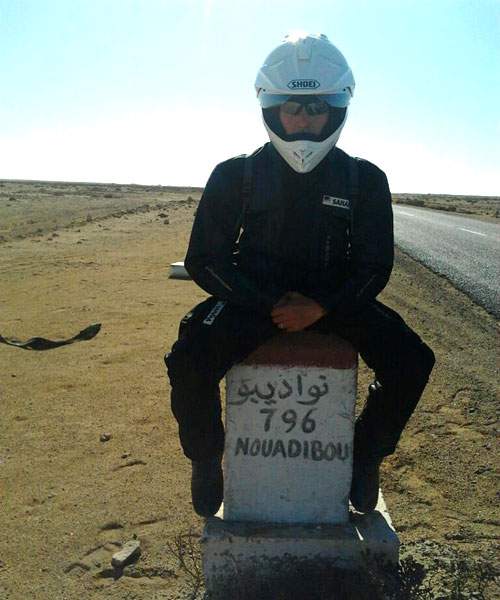 For much of the route he rode with a Dutch motorcyclist called Fokke, although they would separate occasionally if Stephen stopped off to do some birdwatching.
After picking up visas in the capital Bamako, the pair planned to continue south to Burkina Faso but decided at the last minute to take a detour and join some tourists heading to Timbuktu.
"It was a little off my route but I figured I could go up, get a photo of it and carry on," Stephen says.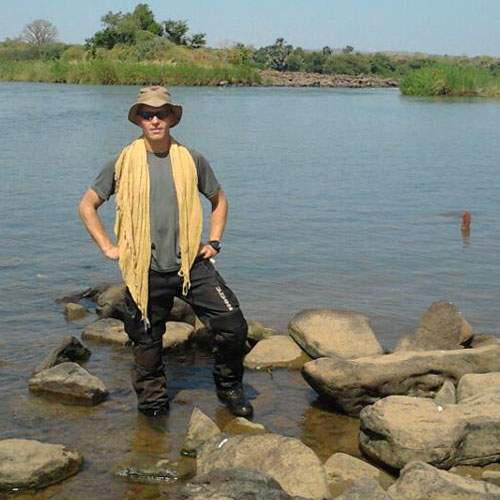 He arrived in the ancient trading city a day ahead of Fokke, whose bike had broken down en route.
Stephen then checked into a cheap traveller's hotel with Sjaak and Tilly Rijke, a Dutch couple he had met in Morocco. They were joined by a Swedish tourist called Johan Gustafsson and a German traveller called Martin.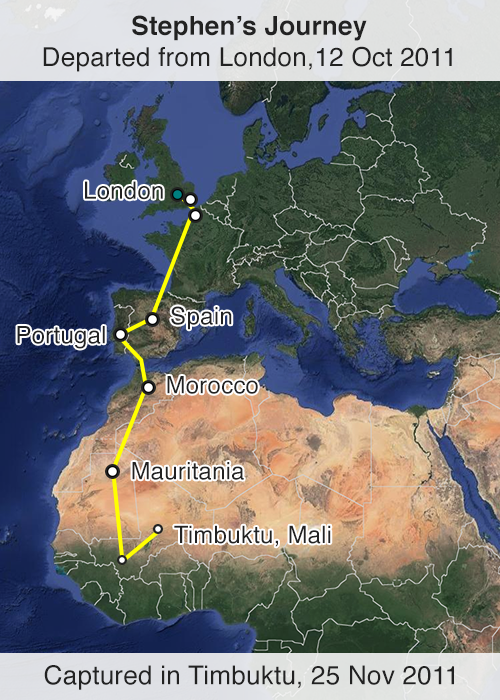 On 25 November the tourists got up early and went for a walk around Timbuktu. The sun was out and they enjoyed visiting the market and having lunch before returning to the hotel.
Stephen was relaxing out on the patio when a group of men rushed through the gate.
In the confusion Stephen heard Tilly shout for everyone to get on the floor and under the table. He found himself being dragged out towards a car behind Sjaak and Johan and forced to lie underneath a net.
"The German gentleman was putting up a bit of a fight. Then I heard gunshots from the back of the car," Stephen says.
"I told the other guys, 'I think they've killed Martin.'"
Into the wilderness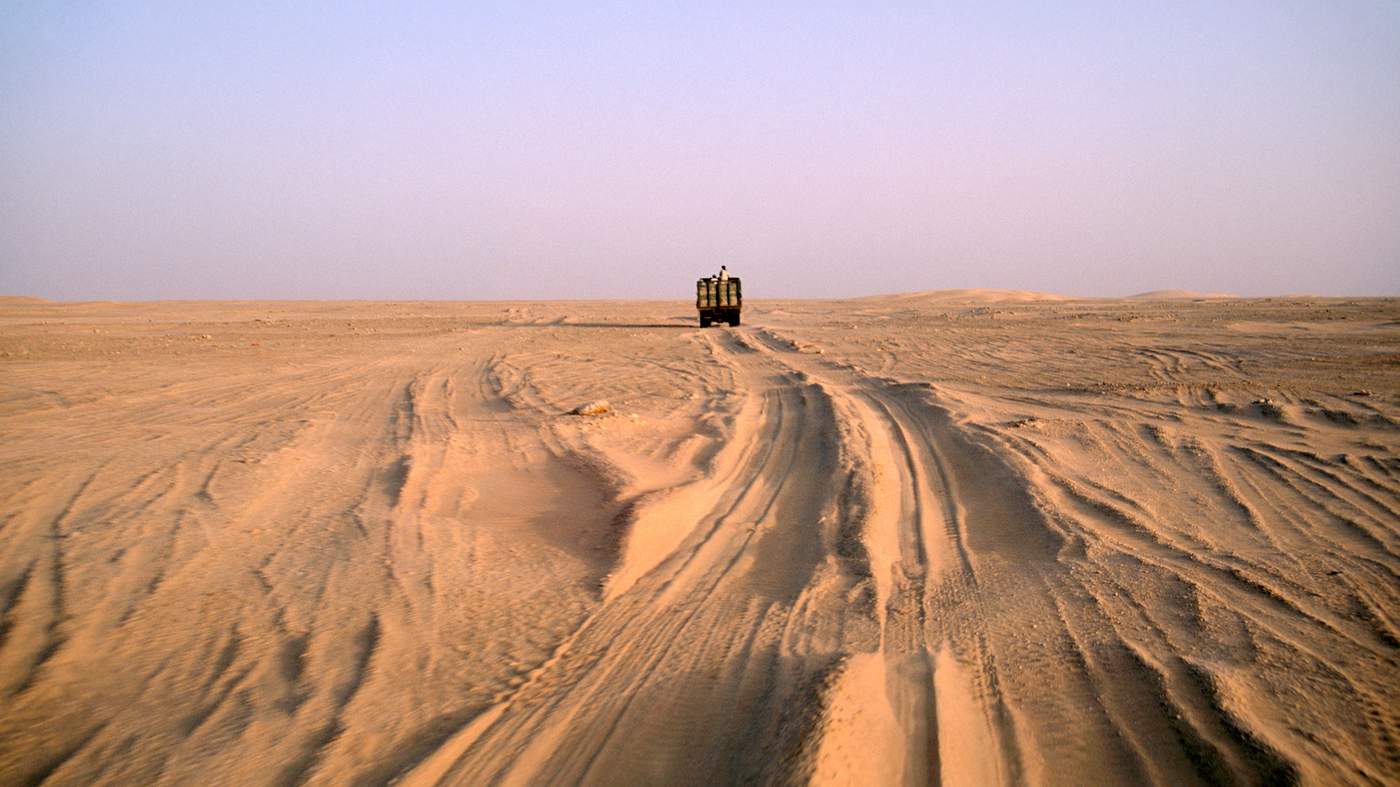 Malcolm McGown was relaxing at home in Johannesburg when the phone rang. He was half expecting to hear his son's voice.
"He had Skyped us a few days earlier from Mali," Malcolm says.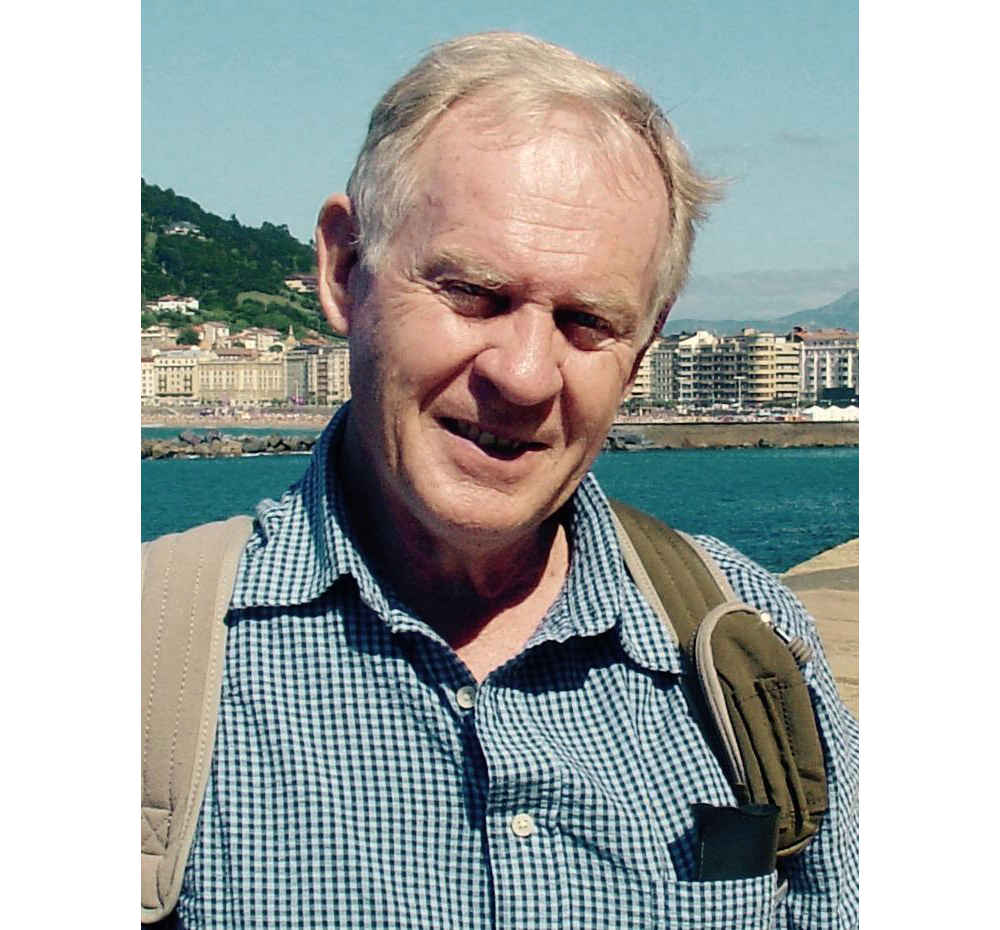 "I remember him saying, 'Dad, I'm not looking to be a hero. If anything looks too dangerous I'll be on the next flight home.'"
But instead it was a Dutch woman calling from the Netherlands, Fokke's mother.
"She asked me if I was Stephen's father. Then she told me he had been taken by al-Qaeda," Malcolm says.
"I was in shock. I wasn't sure what to do."
After breaking the news to his wife, Beverley, Malcolm rang a few government departments he found in the phone book.
"I got no response. In the end I rang a radio station and asked them for a government phone number," he says.
Malcolm then rang his daughter who was staying in London with Stephen's wife, Catherine.
"I didn't sleep much in the first few days," Catherine says.
"It was frantic but I was very hopeful. I thought it would be only a few weeks before I saw Steve again. My mind couldn't get around the concept he would be apart from me for longer than a few months."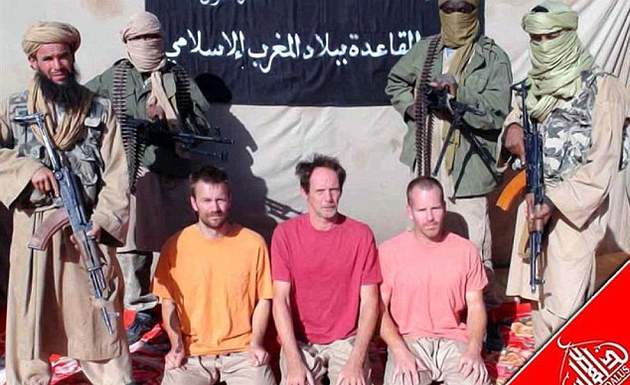 Back in Mali, Stephen was bumping along a rough desert road.
"Our car had met up with some others and headed north for maybe 15 hours," Stephen says.
The three hostages had been forced to lie down in the car. Stephen got a bloody eye from bouncing against the wheel arch while Sjaak bruised his ribs.
Sjaak's wife Tilly wasn't with them. She had managed to escape detection by hiding in a tent on top of a van at the hostel.
"The journey didn't feel real," Stephen says.
"I've got dual nationality and when I realised I had my British passport in my pocket my blood ran cold. I knew what had happened to other British hostages in the past."
Stephen, Sjaak and Johan were let out somewhere in the Sahara desert in northern Mali. They were told they had been kidnapped by the Islamic militant organisation, al-Qaeda in the Islamic Maghreb (AQIM).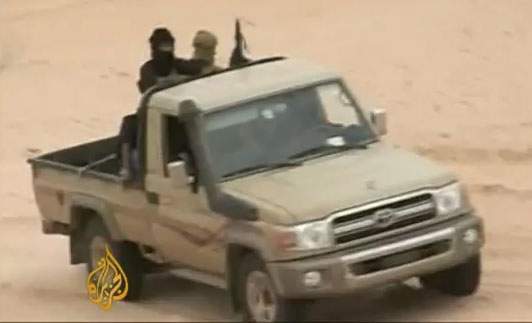 The group had grown out of Islamic groups fighting the Algerian government in the 1990s. It had taken to kidnapping Western citizens in northern Africa and exchanging them for Islamist prisoners or money.
"We were told in very bad English that they wouldn't kill us. But maybe they were telling us that because then we wouldn't make problems and do what they wanted. We were petrified but also slightly numb," Stephen says.
When the kidnappers came across Stephen's British passport they began praying and bowing down in the sand.
"They were very pleased and excited. I explained I was South African and had been born and educated there, but they kept referring to me as British, which scared me."
The three hostages were guarded by about 17 jihadists who carried weapons including Kalashnikovs and hand grenades.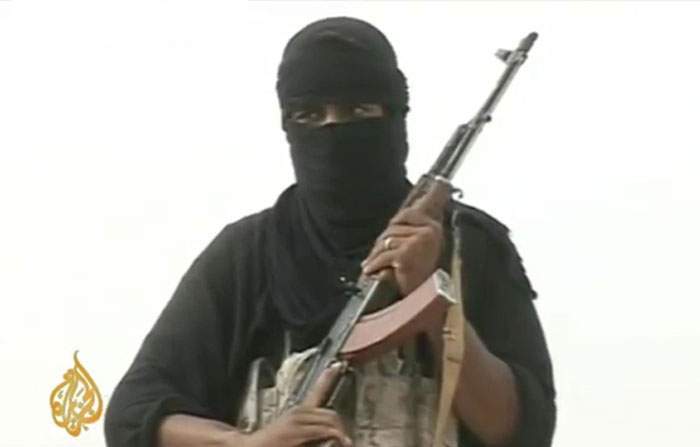 They had to ask to go to the toilet and were chained up in the evenings. Every two weeks, when they were moved between camps, they were blindfolded.
In the early weeks they discussed whether they thought they would live or die, where they might be, and the potential for escape.
"Sometimes one of us would say, 'I'm going to escape.' But then we'd talk about how it would put the others in danger, how we didn't speak the language or know where to find water," Stephen says.
While Johan thought negotiations might take years, Stephen and Sjaak were both more optimistic. So was Stephen's father, Malcolm, who had met the South African police colonel with responsibility for hostages.
"It is possible to get hostages out quickly and we were looking at Stephen coming out in February or March 2012," Malcolm says.
"Then there was a coup in Mali and all bets were off."
Life in captivity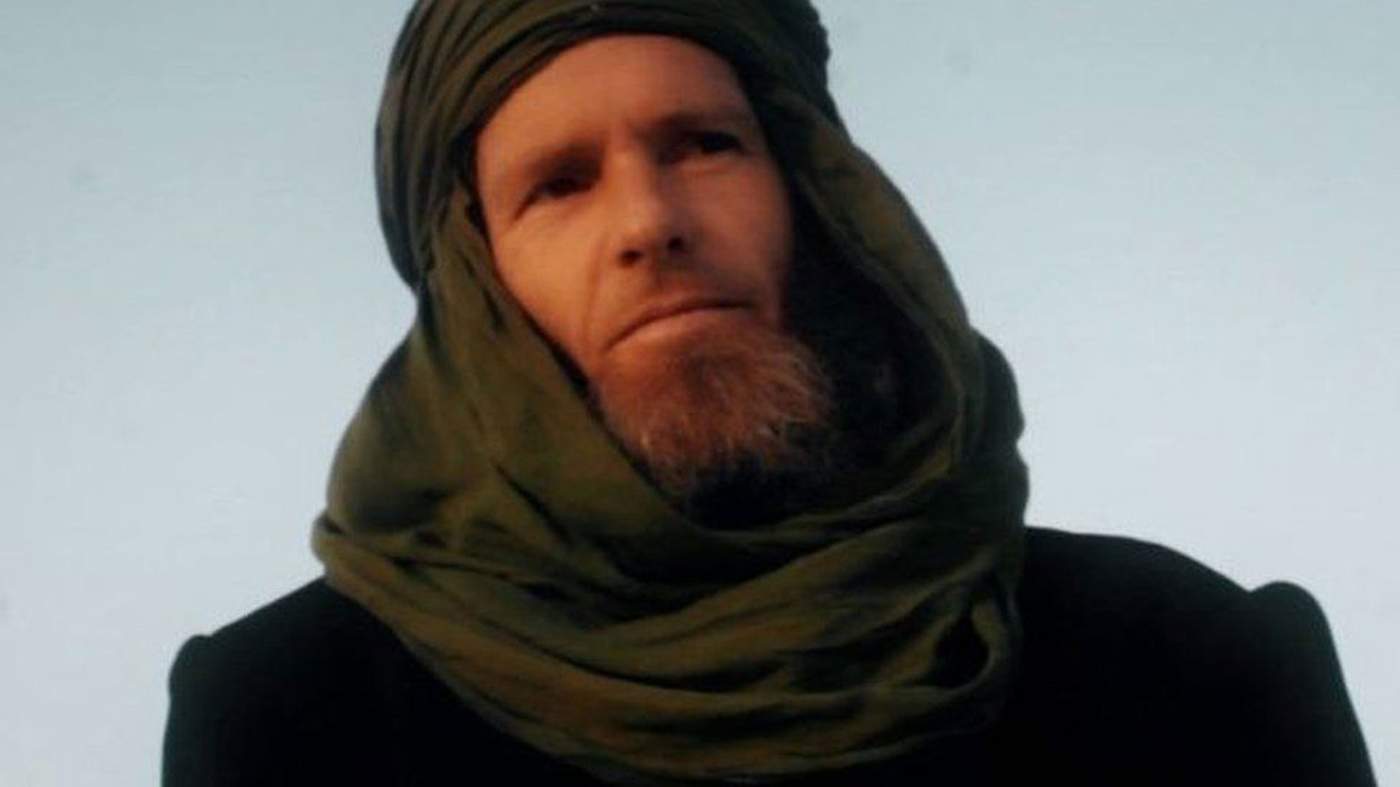 In March 2012 the elected government of Mali was overthrown.
Simultaneously, ethnic Tuaregs took control of northern towns and cities. Power was then wrested from them by jihadist groups including al-Qaeda.
The chaos meant the link with the kidnappers was lost and Stephen's family could only wait as months passed with no word about the hostages.
Then in July a video showing Stephen and Johan was posted on YouTube. They had long beards and each was holding an A4 manila envelope.
Behind them stood four masked, heavily-armed men.
"Today I received this letter from my country. I am healthy and they are treating me well," Stephen says in the video.
The letter had been written by his family but he never got to read it. It was whisked away as soon as the cameras were turned off.
"I felt I had lied on camera," he says.
The hostages would go on to make at least 15 videos, although only a handful reached the outside world.
"A guy would arrive and tell us how negotiations were doing. Then he'd tell us to ask certain people to help and thank other people," Stephen says.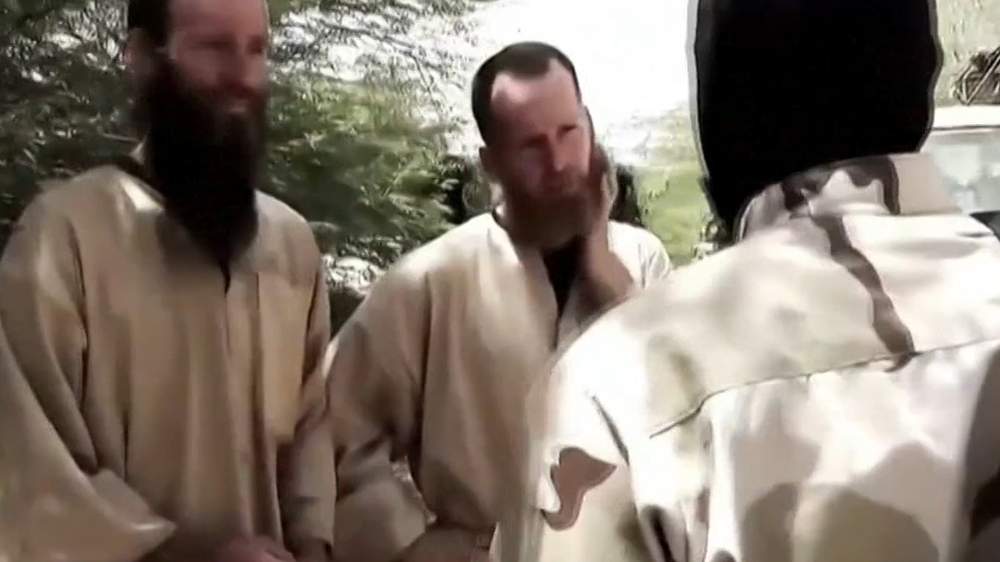 Stephen made a conscious decision to build a relationship with his captors.
"Although they would come and go, some would die and some would be recruited, I would see many of them over and over again," he says.
This was one reason why he decided to convert to Islam six months into his captivity.
"I was also Christian and a lot of the stories in Islam are the same. Religion gave me stability in the desert," he says.
Sjaak and Johan also converted and they all noticed an immediate improvement in their treatment.
They would pray and eat alongside their captors, who also taught them some classical Arabic to help them understand the Koran.
"I would mostly learn it by pointing at things and memorising words and there would also be hand signals and drawing in the sand," he says.
They were never taught the Hassaniya dialect, which the kidnappers spoke to each other.
The next time a letter arrived from home Stephen was allowed to read it.
"It was really feel good stuff. My mum wrote how someone had come around to fix my bike and that everyone sent their love," he says.
"My wife told me she had gone to a wedding of some friends of ours and joined a running club. She said they were doing all they could to get us released."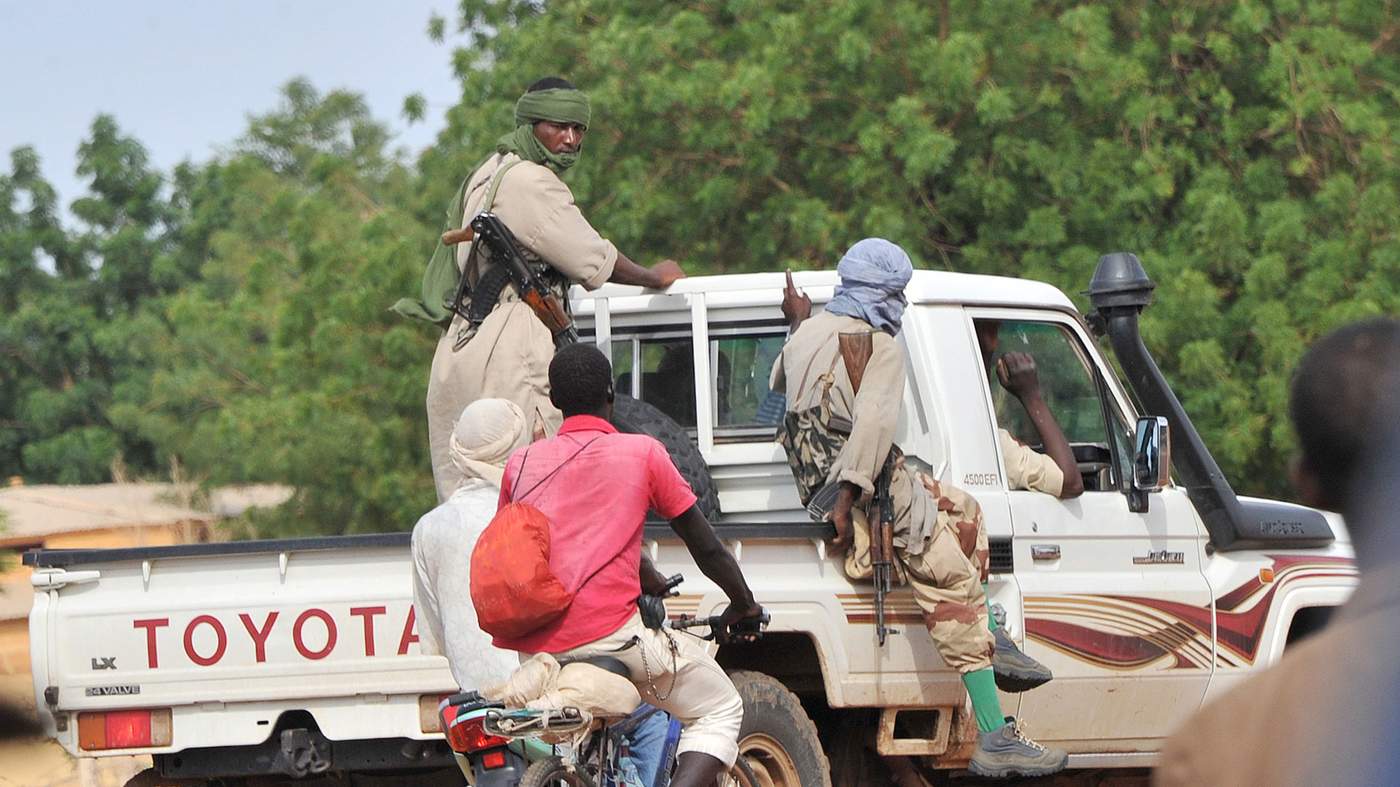 In January 2013 French troops entered Mali in response to an appeal from the Malian president. They rapidly recaptured Gao and Timbuktu.
This was Stephen's "darkest hour", a time when he believed he would never be released.
He thought few governments would consider negotiating with al-Qaeda while they were fighting Western forces in Mali.
The hostages were now being moved weekly by al-Qaeda and Johan decided to try and escape.
"I thought he was crazy. He didn't seem to understand Africa and the distances involved. They brought him back the next day," Stephen says.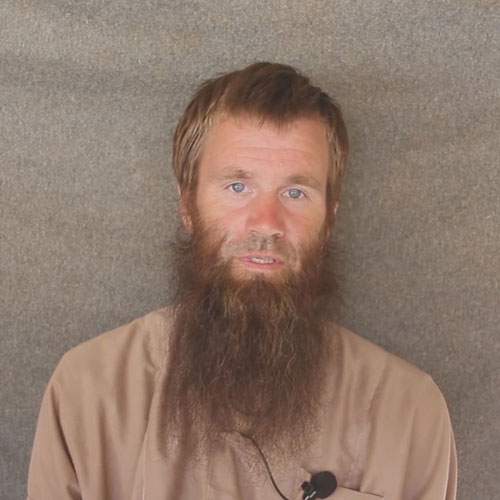 Stephen and Sjaak were accused of conspiring with Johan. Despite their denials, all three had their few personal items, including a French dictionary, letters from home and medication taken away.
A year later Sjaak was separated from Stephen and Johan with no explanation.
"A guy came into a hut we were sitting in and told Sjaak to pack his bags," Stephen says.
The guards wouldn't reveal where he was taken but they understood he was still in the country. Stephen kept going by refusing to believe the frequent claims by his captors that he would soon be released.
"You get excited. Then you realise something has gone wrong and you hit rock bottom," he says.
"At the start I'd think, 'Well I have to be out for my mum's birthday.' This changed to thinking, 'In five years' time I'll be sitting at home.' I couldn't take things day by day or month by month."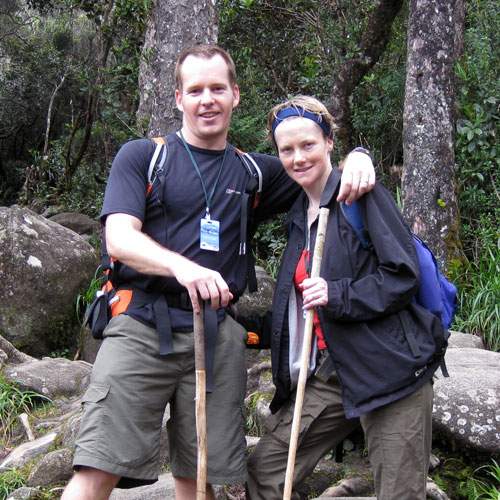 Stephen worried that his family would forget about him and his wife would move on.
"I wanted the best for Catherine. We were at the age where we wanted children, and there's a window," he says.
"I didn't want to limit her life and decided if she met another guy I'd have to accept it. I almost expected it to happen."
Fighting back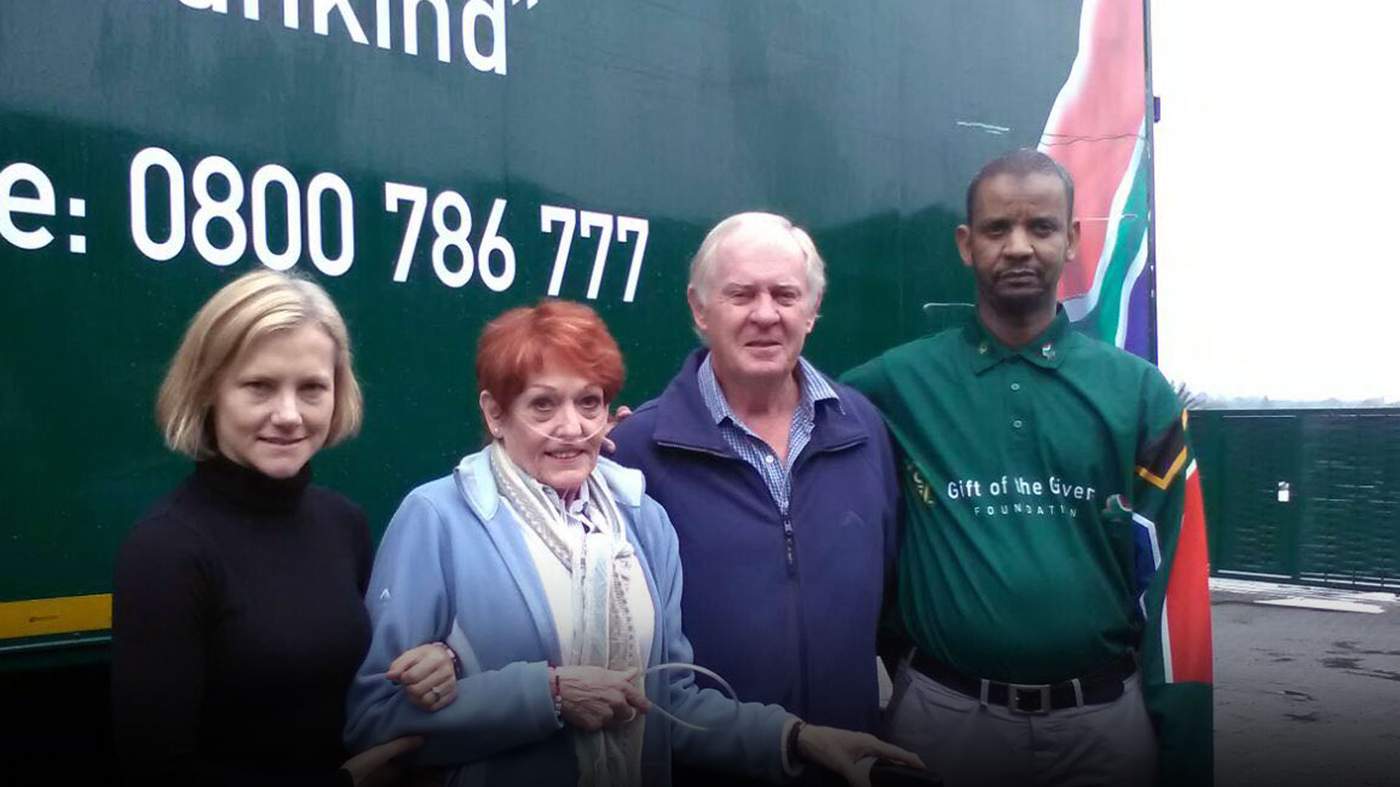 Now living in Johannesburg, Catherine was doing her best to keep going.
"I was starting a speech therapy practice from scratch and this helped me focus on something. It kept me very busy and I got to meet lovely families through my work," she says.
She limited the time she allowed herself to think about her past with Stephen and avoided looking at holiday photos.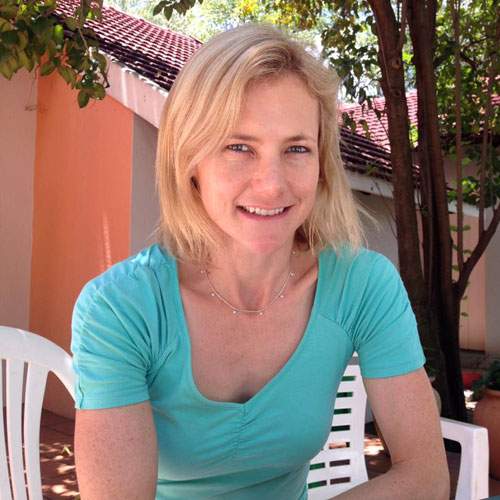 She also took up running to cope with the stress and relied on support from her mother and sister and Stephen's parents.
"I was able to cling on to a thin thread of hope even though the situation appeared dismal," she says.
Meanwhile Stephen's father was trying to drive forward the negotiations about his son's release.
"The government were involved but it was cloak and dagger stuff," Malcolm says.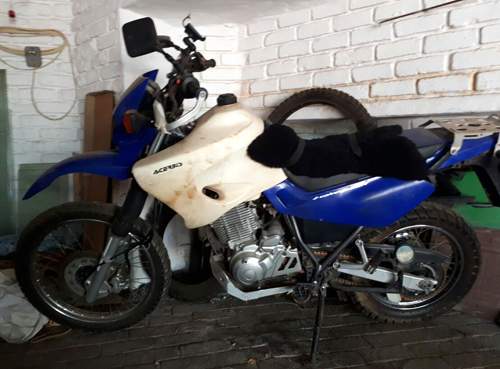 He decided that they needed an independent negotiator but made some "bad turns" trying to find one.
"We paid out money to men who claimed to be influential and have good access when they didn't," he says.
"One even claimed he knew someone in the Red Crescent who had spoken to our son but they needed more money. I said I would pay if they could give me the name of my son's dog. That tripped them up."
Then Malcolm came across a charity called Gift of the Givers, which had successfully negotiated with al-Qaeda in Yemen for the release of the South African, Yolande Korkie.
He approached the charity's founder, Dr Imtiaz Sooliman, on behalf of his son.
Sooliman agreed to help. His first attempt to negotiate via the charity's office in Mauritania was unsuccessful, but he was heartened when al-Qaeda released another proof-of-life video of Stephen in June 2015.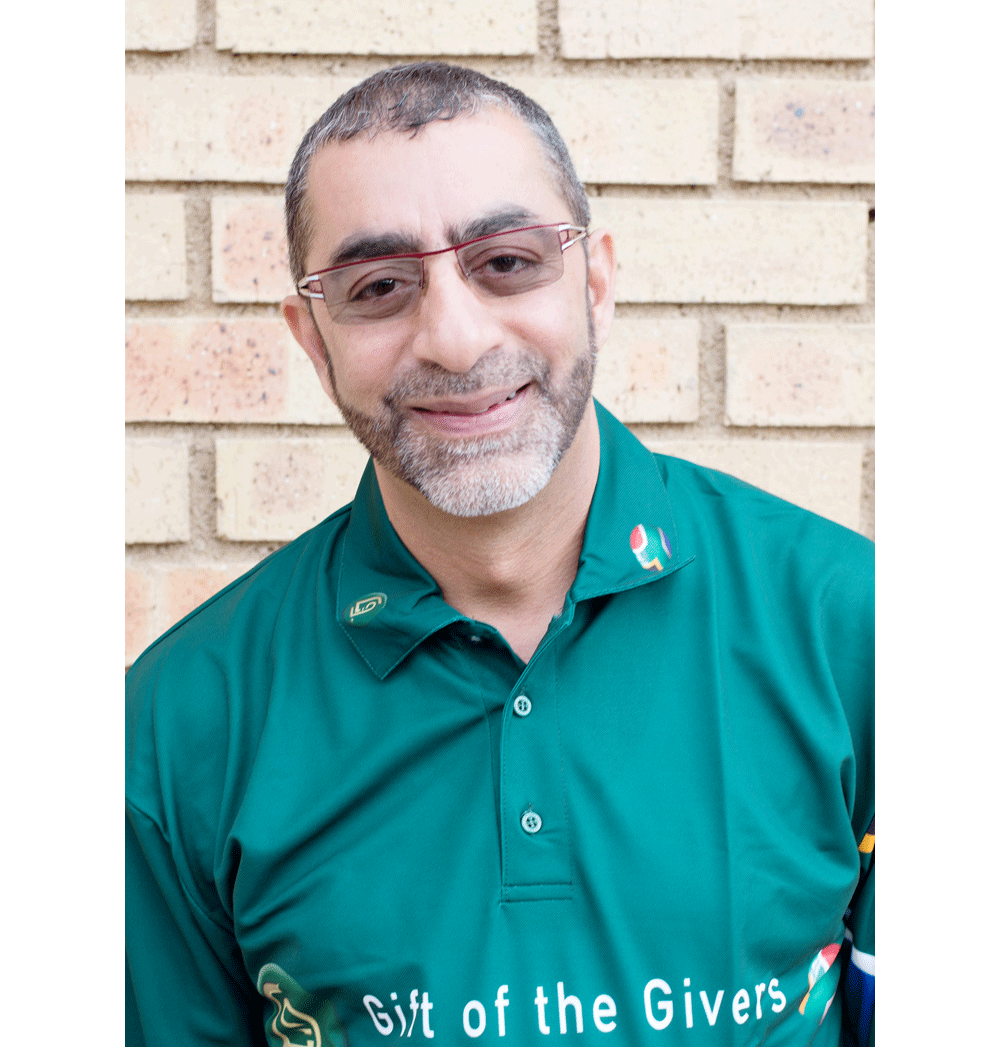 "The video was telling me the captors wanted to talk," Sooliman says.
He made a radio appeal in South Africa for a Malian who could act as a negotiator on the ground. A man called Mohamed Ehie Dicko responded and a month later he was sent to Mali.
"I told him to make his presence and purpose known all over Mali," Sooliman says.
Within a week Dicko was contacted by someone who said he'd "come to the right door".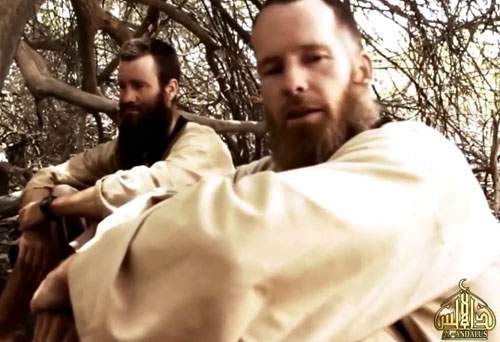 "It's a long process that takes time. Messages are passed from person to person along a chain, not via phone or email," Sooliman says.
In November 2015 a new video was released in which Stephen thanked the charity for working for his release.
"To my wife and my family, I am well and I hope you are all well back home. I understand I may be seeing you soon. I believe there is a South African organisation brokering the release," he said in the video.
Stephen was actually far from well. He had lost 15kg (2st 4lb) and says his muscles had atrophied making him look like an 80-year-old man.
"I was getting joint problems and my legs had weakened. One day my knee just fell out of place and I had to push it back in," he says.
After receiving the new video, Sooliman launched a charm offensive aimed at people living near the al-Qaeda camps in northern Mali.
The charity started buying cattle for the communities as well as providing food and digging wells. Eventually the community leaders agreed to speak to al-Qaeda about releasing the hostages. Then negotiations stalled again.
"The elders were convinced but the youngsters in al-Qaeda said it couldn't be allowed because it would set a precedent," Sooliman says.
Malcolm continued to fight for Stephen's release. At the same time he was caring for his wife, who had a serious lung disease. She was now on oxygen around the clock.
"It was tough but I looked after her the best I could," Malcolm says.
He delivered a letter to the South African President, Jacob Zuma, outlining their case and his wife's ill health and pleading for his assistance.
"I think he read it and realised they had to do something to get him out," Malcolm says.
In December 2016 Stephen received a letter in the desert from the South African government.
"The mujahideen were very excited about this letter arriving and wanted to know what it said," Stephen says.
The letter informed Stephen his mother was very ill and the government was asking al-Qaeda to release him on compassionate grounds. The captors seemed disappointed by the news.
Then in June 2017 Stephen was told, after a day of fasting, that Johan was no longer in the camp. He had been freed.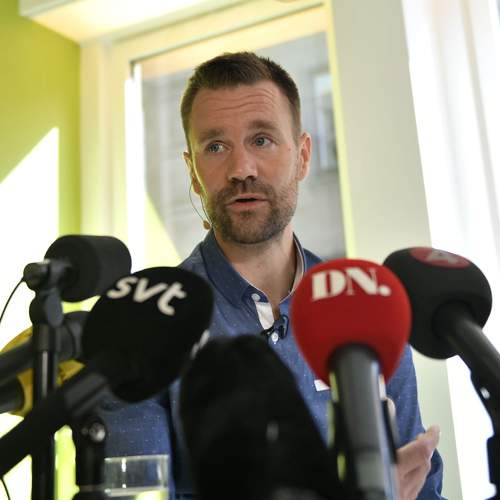 "I was happy as it showed negotiation could take place and people could be released," Stephen says.
A year earlier he and Johan had heard a rumour that Sjaak had been freed by French soldiers. This meant Stephen was the last in captivity.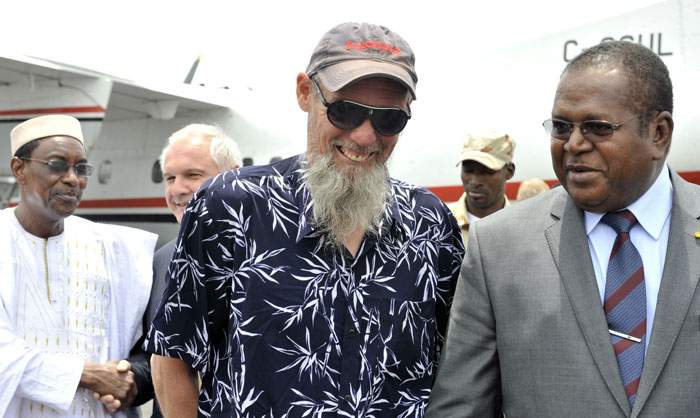 Then in July he was told he too would be freed.
"I didn't believe it. I asked them what the chances were and they said 60%. I thought, 'Well I've heard 90% and that's failed,'" Stephen says.
But a few days later he was taken on a two-and-a-half-day car journey across the Sahara.
Eventually the car came to a halt on a tarmac road just short of Gao.
"My driver turned to me and said, 'You are free, you can go,'" Stephen later told a press conference.
Stephen assumed the driver was joking.
"He said, 'Well if you don't believe me you can walk, you can go.' And I thought, 'Maybe he's not just pulling my leg.'"
Another car arrived and Stephen moved from one to the other. It was at this point he realised he was free.
"It was quite a moment. It was difficult to comprehend as there had been so many ups and downs over the past five-and-a-half years."
Free at last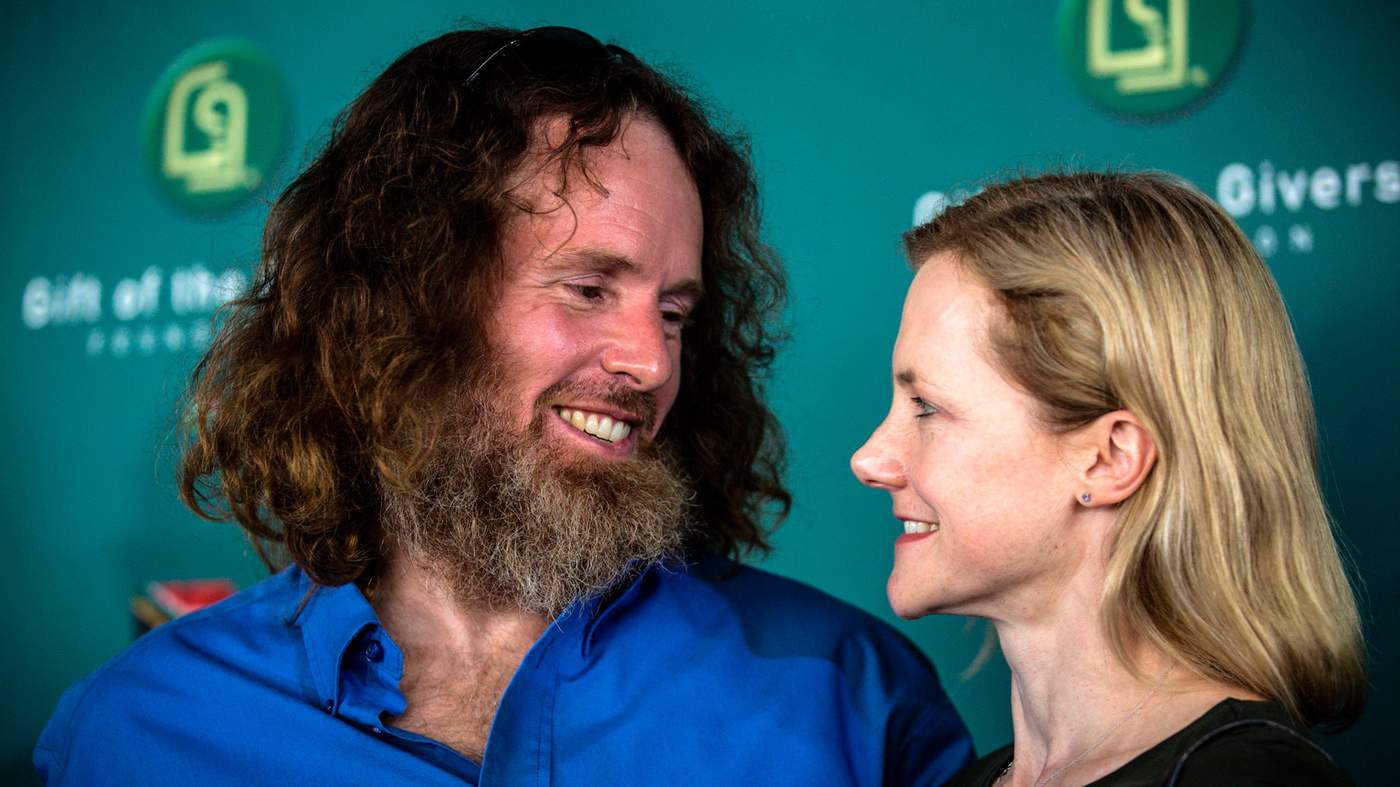 Stephen returned to Johannesburg on 29 July 2017 following a medical check-up and a debriefing. He wasn't allowed to speak to his family on his journey home and started to worry about what he would find there.
"I asked the guys with me, 'Am I going home to a train wreck?' and the response was 'Wow, wasn't the dessert lovely," he says.
When he was 10 minutes from home he was told his mother had died just two months earlier, an experience he describes as "surreal".
Although he had been free for a few days, his father and wife were only told about his release an hour before he arrived home.
"I saw my dad first from the car. My eyes filled up with tears and I just cried. It was just amazing, I couldn't believe it," Stephen says.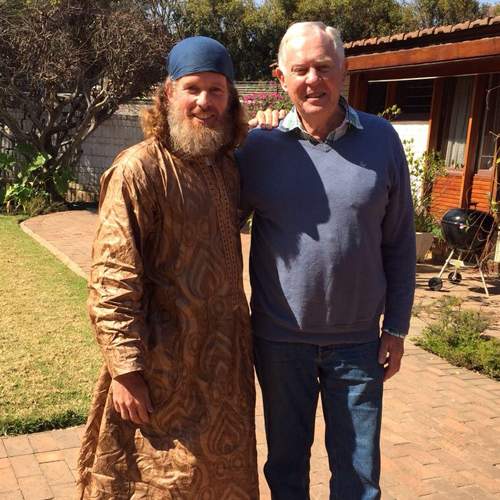 "It was just wonderful. I put my arms around him and he felt rock solid," Malcolm says.
Stephen then went into the house where Catherine had been packing a bag of clothes to take to him at the airport.
"She came running in not realising I was already there, speaking a million miles per hour about how she had my bag," Stephen says.
"She was looking so beautiful and it took me by surprise. It was so good to see her."
"He looked very different, but he had the same big smile," Catherine says.
"His hair was long and curly which was not what I had imagined, and he was wearing desert gear, which threw me a bit."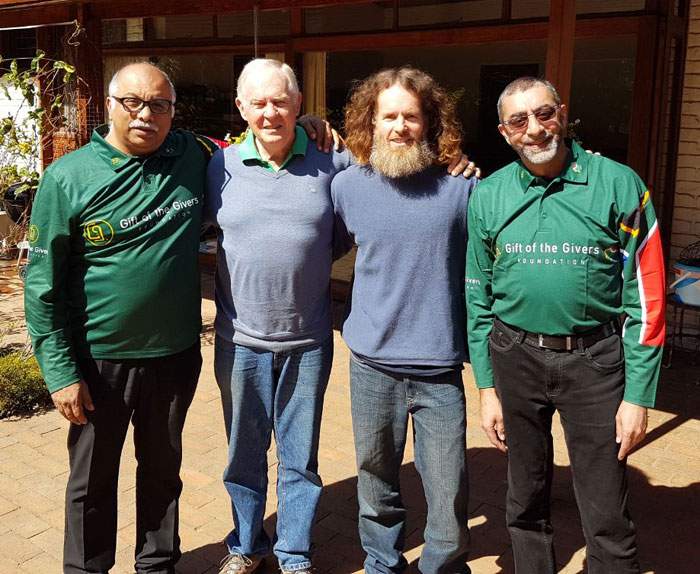 Catherine rang Sooliman to let him know Stephen was home.
"I was ecstatic as I saw the suffering the family had gone through over the past years," he says.
Stephen isn't sure why he was freed but is aware the New York Times reported there was a $4.2m (£3m) payout from the South African government.
South African officials strongly deny the claim.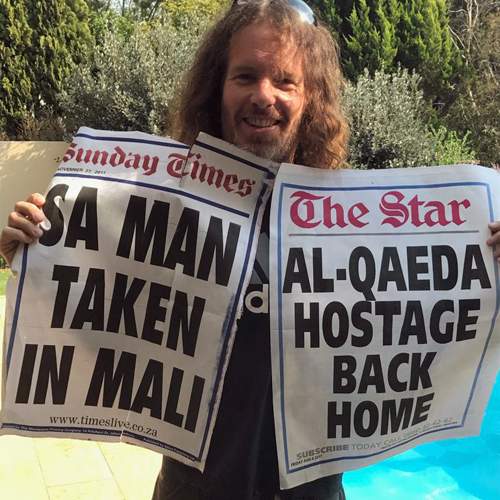 Whatever happened, Stephen says he is incredibly grateful to everyone who worked for his release.
He says his challenge now is to work out how to return to his former life.
"I see my dad, my wife and my sis and it's like we saw each other yesterday, but there's a big black hole of six years," he says.
He has faced practical difficulties, from unlocking old bank accounts to getting medical treatment for his back and sun-damaged eyes. But it's the psychological fallout that has taken him by surprise.
His initial euphoria at being released has been replaced by a "whirlpool of thoughts and emotions," which he hopes will settle down in time.
Stephen speaks to the media after his release
Stephen believes he is now in "coping mode" and describes experiencing "a grey mush" rather than typical highs and lows.
He is struggling with "information overload" after his years in the desert, and finds it tricky to connect to other people.
"It's difficult to shoot the breeze. For my friends small talk is, 'Isn't that great coffee?' For me it would be, 'That was one hell of a sandstorm last night,'" he says.
His English is also a little rusty.
"It's hard to find the right words," he says.
Despite his worries, his wife says he is in essence the same person.
"He still makes me laugh, which I love," she says.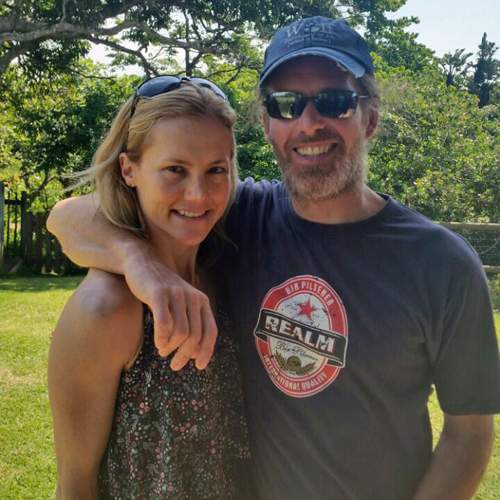 Stephen says he appreciates everyday things more, such as going inside during a thunderstorm, or taking refuge in the shade of trees when it's hot.
He is keen to make up for missed time and has already met a niece and nephew born while he was in Mali.
He plans to go on cycling trips with his father.
"I want to get him up and riding as it will be good for his health," Stephen says.
"He's had to juggle his business, my mother's illness and my kidnapping yet he's the most positive guy. He is an unbelievable role model."
When he was in the desert Stephen was determined not to become a "shell" of a person, a goal he has carried back to South Africa.
"I don't want to get thick-skinned," he says.
"I'm more understanding and compassionate now if people have problems.
"I hope I don't stomp my way through life and not see what's around me."