IS ANNA OK?
Twins whose lives were torn apart by a terrible accident.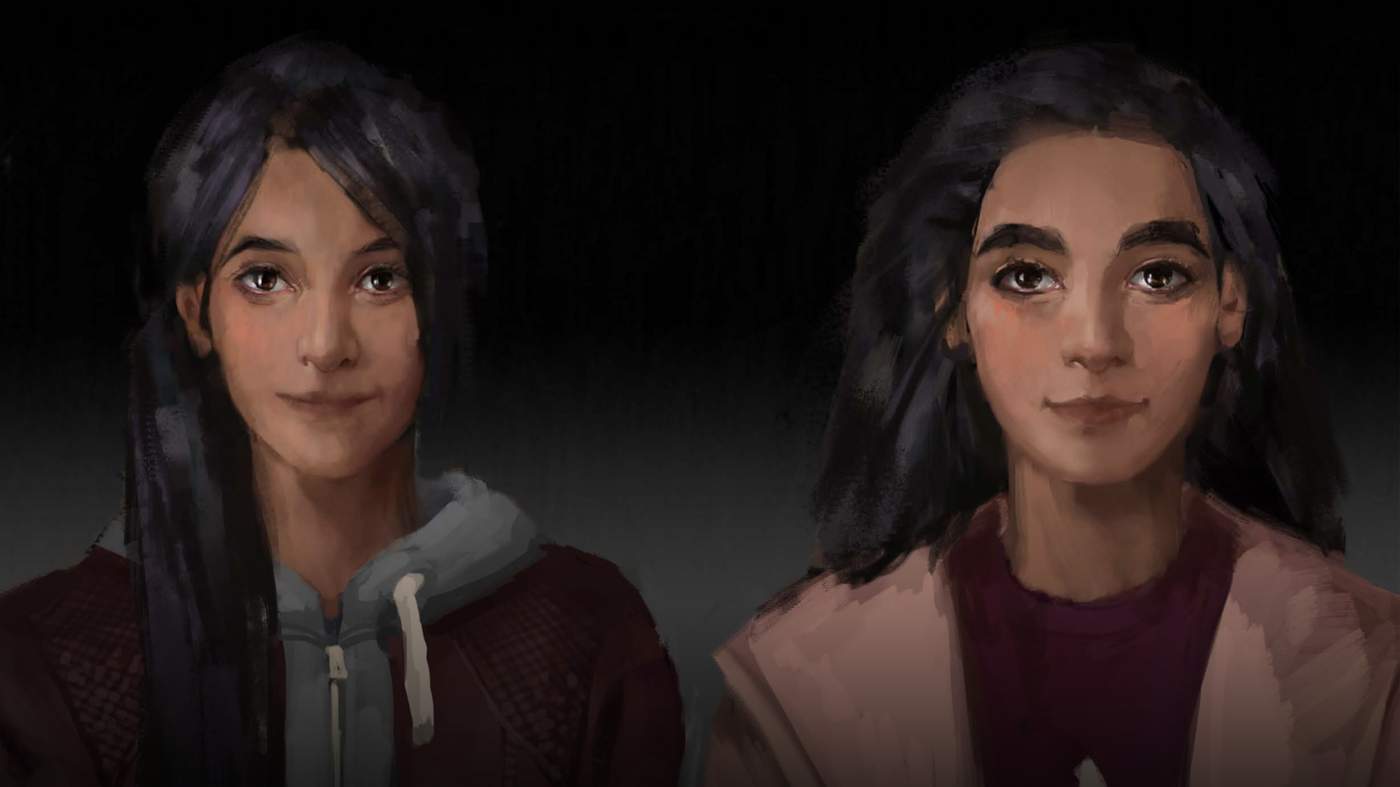 Whoosh, whirr, hiss, click.

You're lying in a white bed with tubes snaking across your body.

Whoosh, whirr, hiss, click.

You can hear footsteps and distant voices.

The doctors say you've knocked your head.

Whoosh, whirr, hiss, click.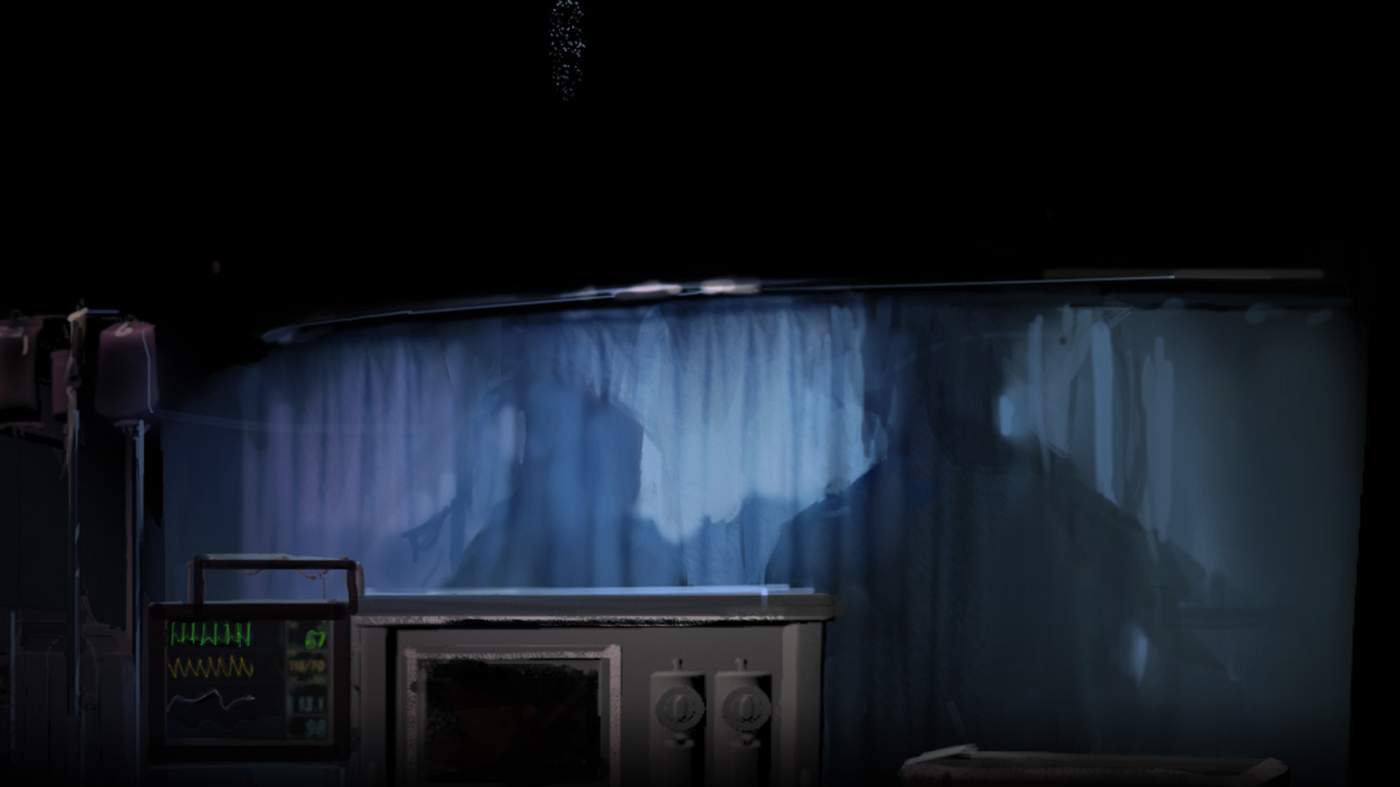 Anna and Lauren were as close as you might expect identical twins to be. They shared a bedroom, sat together in lessons and enjoyed the same hobbies, like basketball and tennis.
"People used to call us The Twins," Anna, 23, says.
"We used to get one card, one birthday invite."
"People were convinced we could read each other's minds," Lauren adds.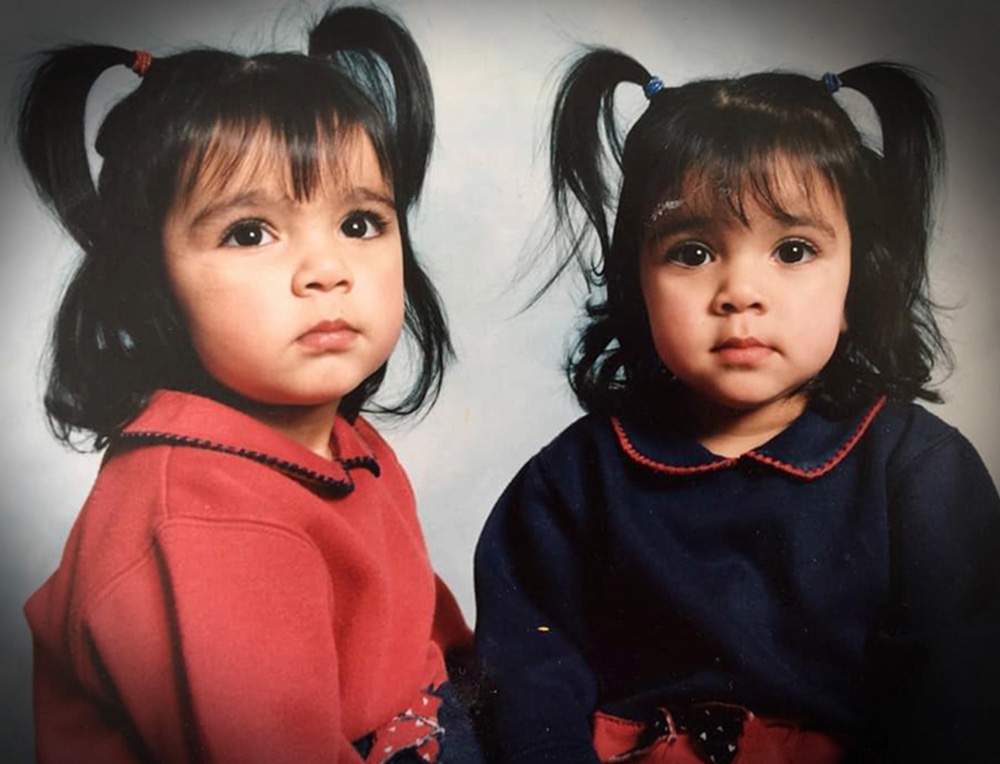 The sisters had grown up in Scotland with their older sister Aisha. However, they moved to Sheffield as teenagers to live with their dad after their parents divorced. Aisha stayed behind in Scotland.
"If I ever needed someone to talk to, Anna was always the person," Lauren says.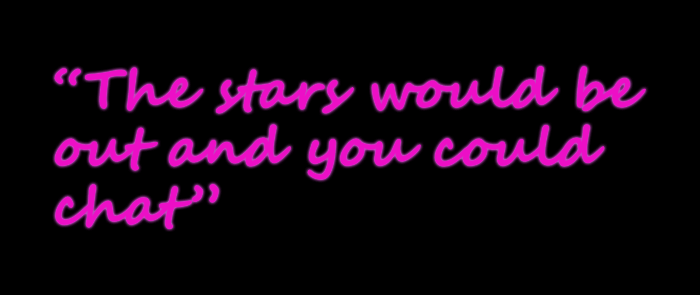 Three years ago, Anna was very focused on her future. She was studying graphic design at college and preparing for her driving test. In contrast, Lauren didn't know what she wanted to do. She had applied for baking apprenticeships and taken some psychology courses, but nothing had quite stuck.
She and Anna would talk about their futures on night-time walks near their home.
"We called it pit-top hill. It was nice and quiet up there," Lauren says.
"The stars would be out and you could chat and no-one was rushed. There was laughter and banter."
The sisters enjoyed walking in the dark. That was why they got off their bus one stop early on the way home from a concert in December 2015. It was a fateful decision.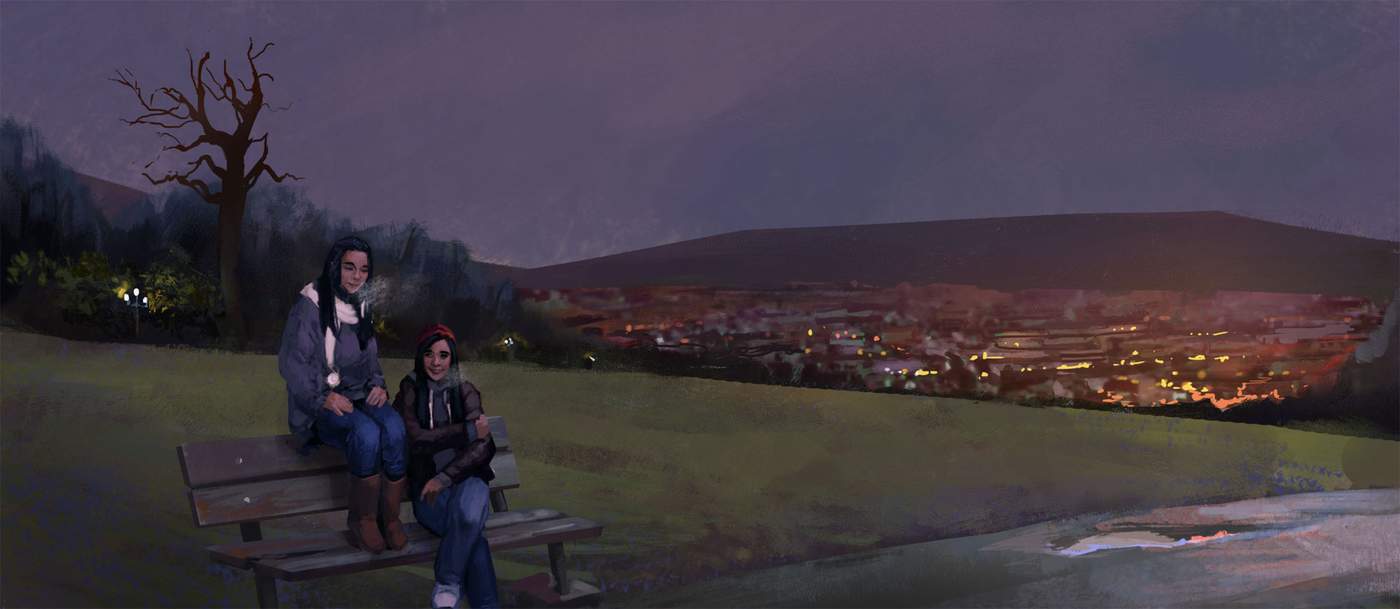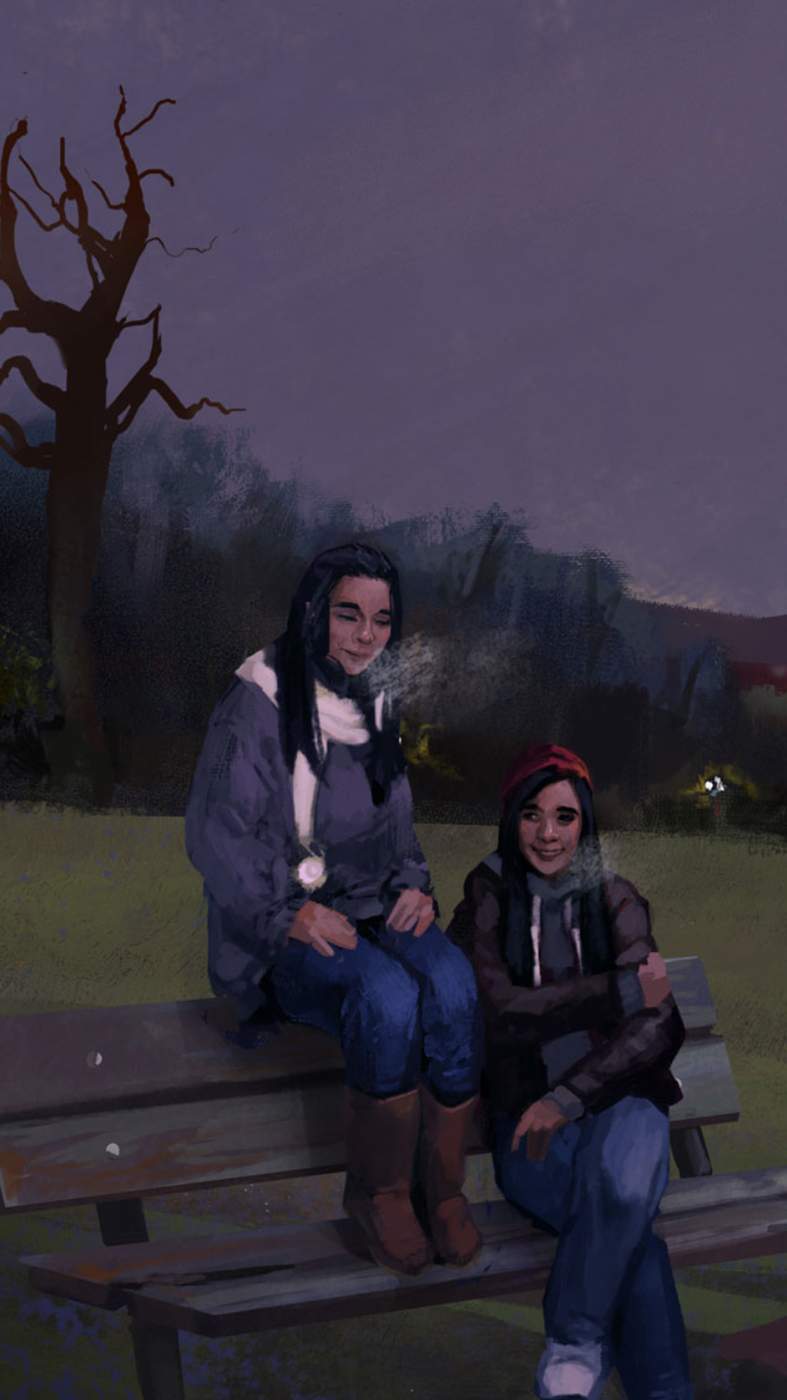 Anna was crossing the road when she was hit by a car. Her head struck the windscreen and she was thrown up in the air before landing on the tarmac.
"I stood there for a second thinking, 'She's going to get back up, she's going to get back up,'" Lauren says.
"But she didn't, so I ran to her and saw she was shaking. I put her jacket over her as I thought it would help, but it didn't. I was shouting to everyone who stopped to get an ambulance."
Lauren was relieved to see Anna was still breathing, but she was bleeding from the side of the head.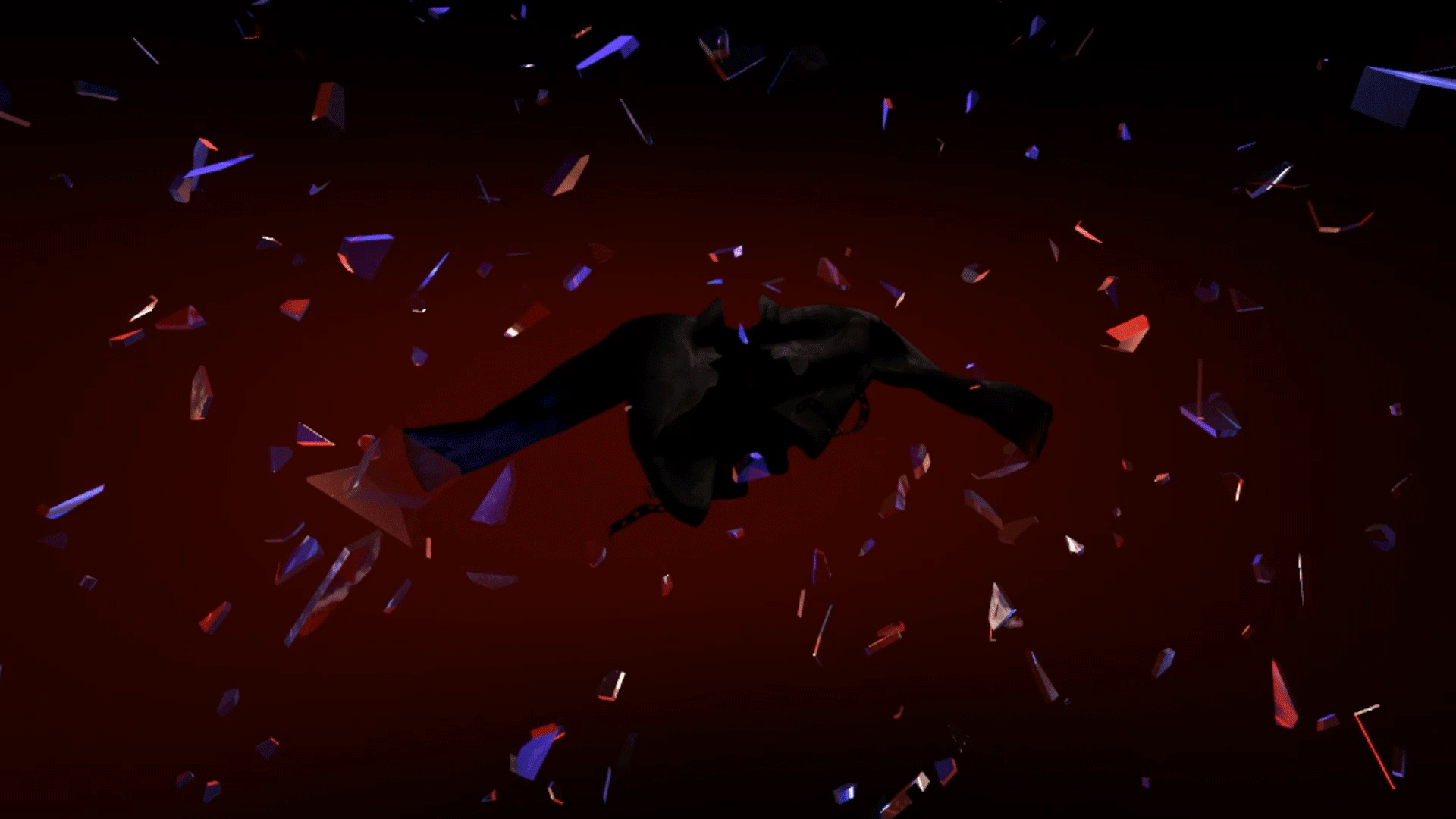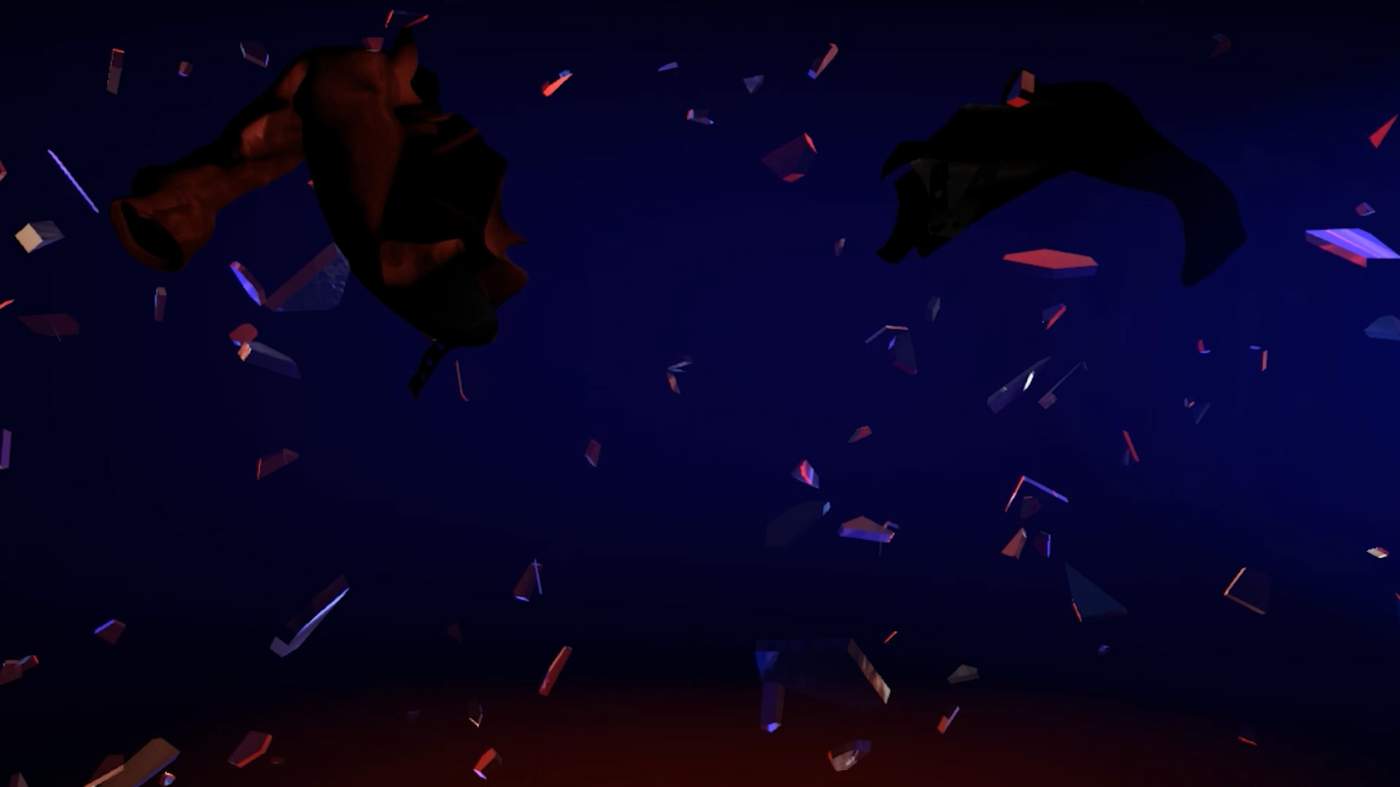 A doctor passing by stopped to help and Lauren found herself relaying numbers she didn't understand to an ambulance operator. Once the ambulance arrived she called her dad who rushed out to join them.
At the hospital, Lauren's dad called the family while they waited for news.
"My leg was shaking so much and dad was putting out a hand trying to stop it," Lauren says.
Anna had survived but her condition was unstable and doctors were very concerned about her head injuries. The impact of the car had caused her brain to rock forwards and backwards against her skull, causing it to bleed and swell. They drilled a hole in her skull to try to relieve some of the pressure and placed her in an induced coma.
One of Anna's legs had shattered and a titanium rod was inserted from her hip to her knee. After four days, she was considered stable enough to be transferred to a neuro-intensive care unit at a nearby hospital.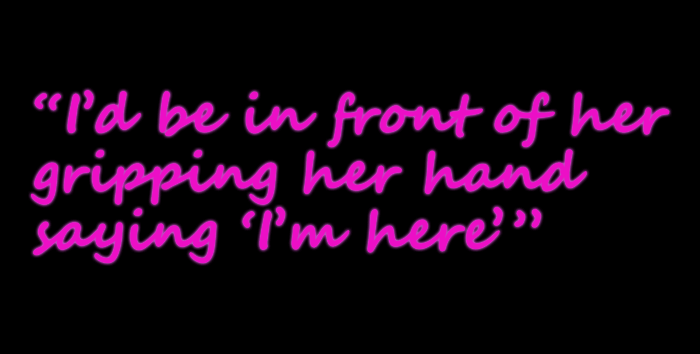 As her sedative was decreased, Anna made small but promising signs of recovery. She opened her eyes for a few moments, then for a few minutes. Random arm movements became deliberate ones and she made signs of recognising her sister and parents. However, there were worrying moments, too.
"There were times when Anna would start saying, 'I want Lauren, I want Lauren,' and I'd be in front of her gripping her hand saying, 'I'm here,' but she would keep saying, 'I want Lauren'. It was scary," Lauren says.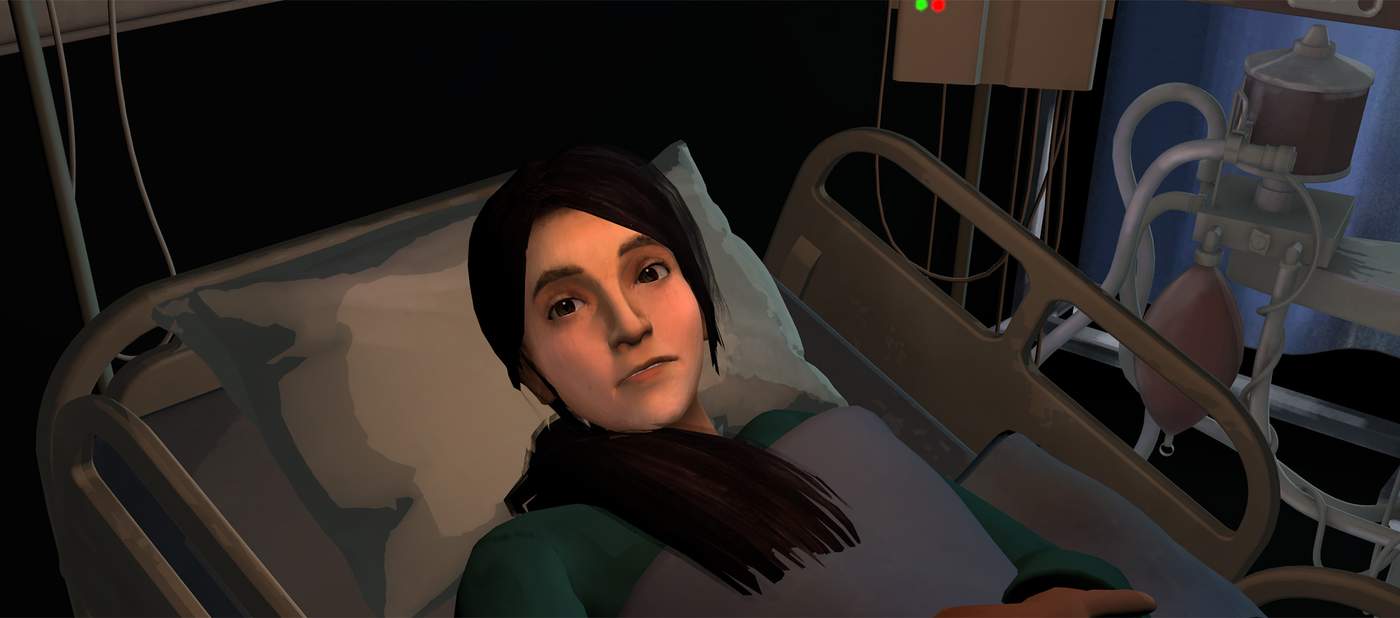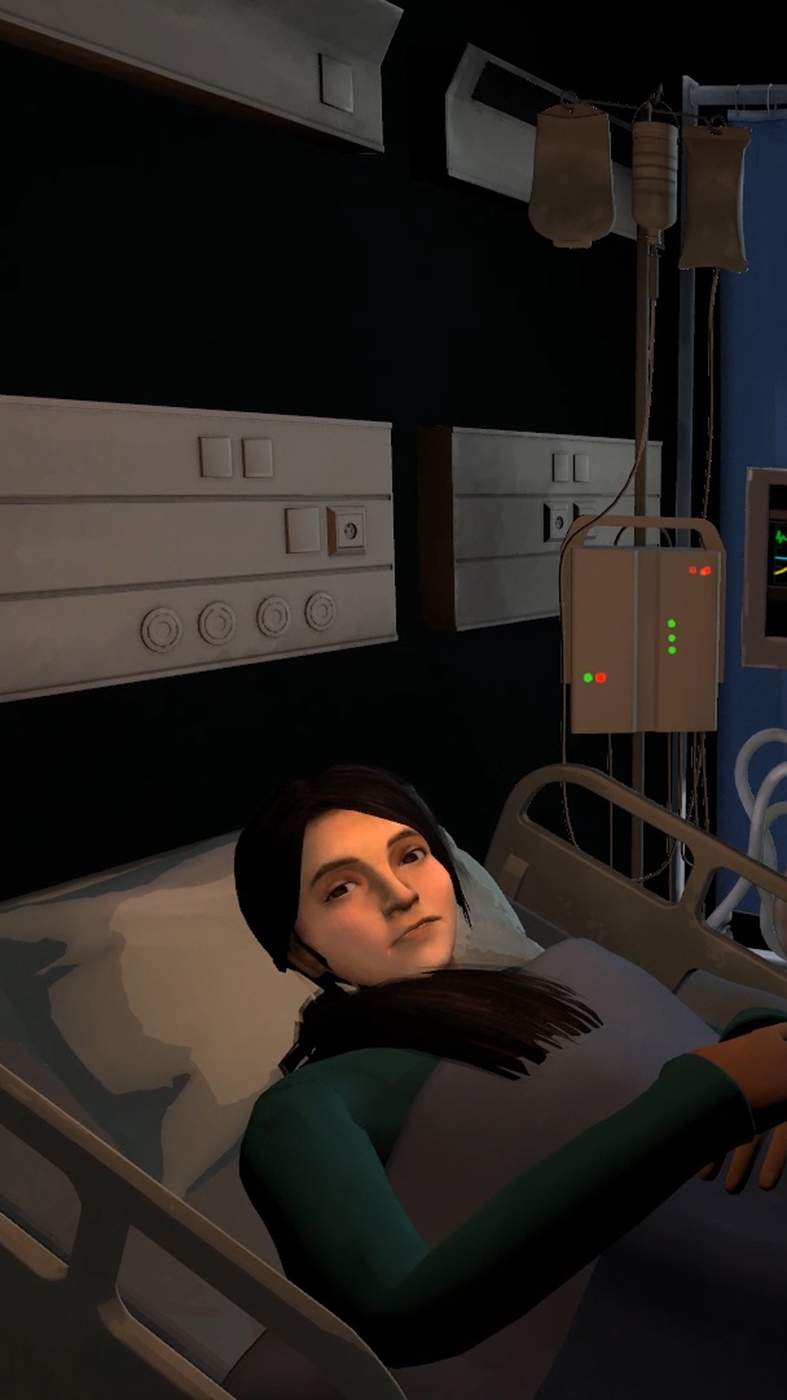 Lauren visited her twin every day and found it difficult to go home and take a break. She experienced flashbacks of the accident that left her shaking with fear, and struggled to cope with waves of guilt and anger.
"I'd go kicking doors, it was the only way I knew how to cope at that point. I had so much anger. I didn't know what she was going to be like," Lauren says.

The interactive VR experience Is Anna OK? is available to download from the Oculus store and is currently touring the UK.
You can also watch the full-length animation on YouTube here.

Doctors warned the family that Anna's recovery would be a long and unpredictable process. They were told her brain injuries could affect, among other things, her memory, concentration, insight, motivation, mood and behaviour. Each patient was different.
One unusual example was when Anna's mum showed her ultrasound scans of her big sister Aisha's baby, and for a few days Anna was convinced it was hers.
"Her brain was slowly trying to take everything in and sort it out," Lauren says.
It's very confusing in the hospital. They keep telling you it's 2016 but the last you remember it was 2015.

You want to rest but day after day people hoist you up and pull your limbs about. You hate it and you shout and swear at them, but they keep coming back.

Each morning there's a food tray and some clothes by your bed.

You're not sure why they're there, so you ignore them.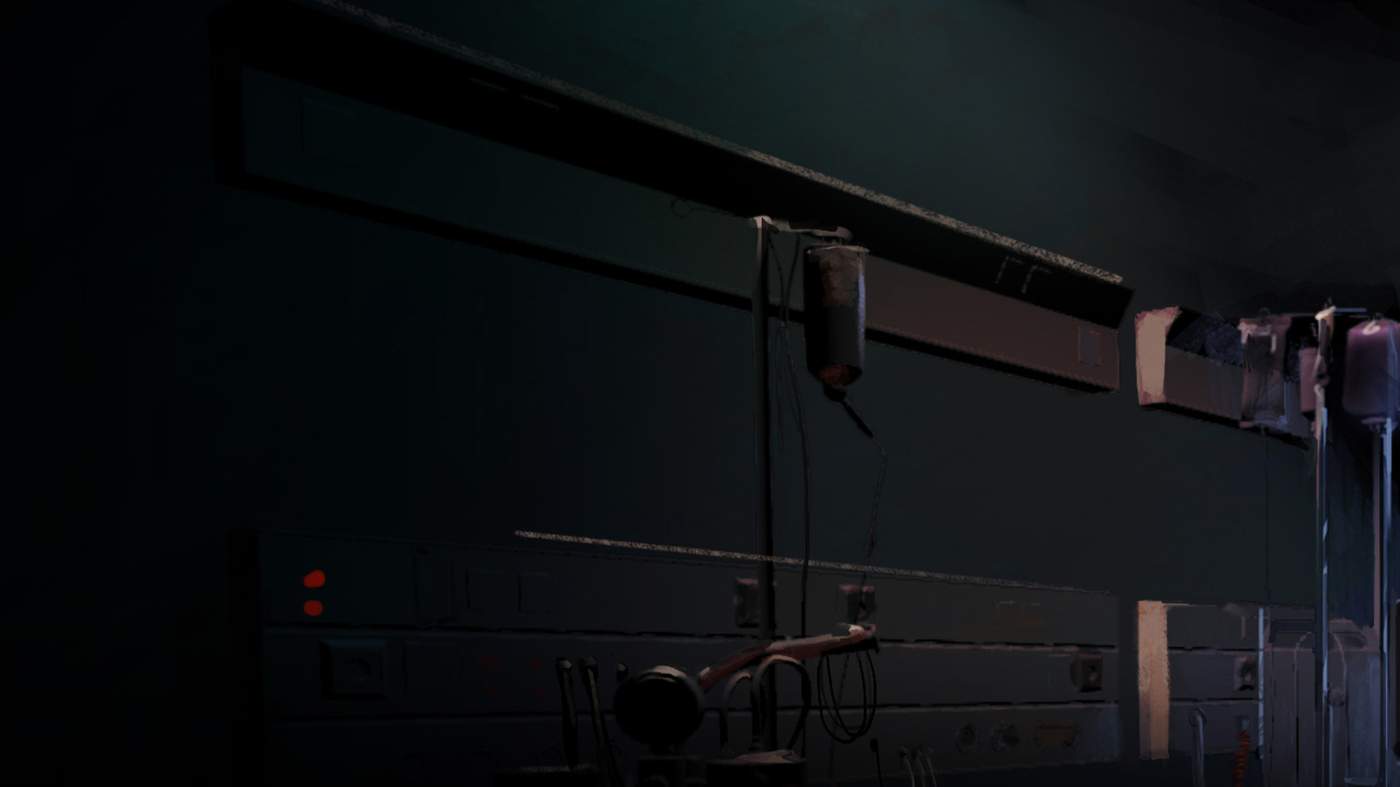 Anna had post-traumatic amnesia. Her first concrete memories are from a month after the accident when she moved to a neuro-rehabilitation unit.
"I remember being very confused and very mentally stressed," she says.
"I used to get Lauren to help me. So if I wanted a shower she would help me to the room, and show me where the towels were kept and pick a towel and make sure I remembered my shampoo and fresh clothes. I wouldn't have thought about these things otherwise."
Anna started occupational therapy sessions to help her with memory, planning and decision making.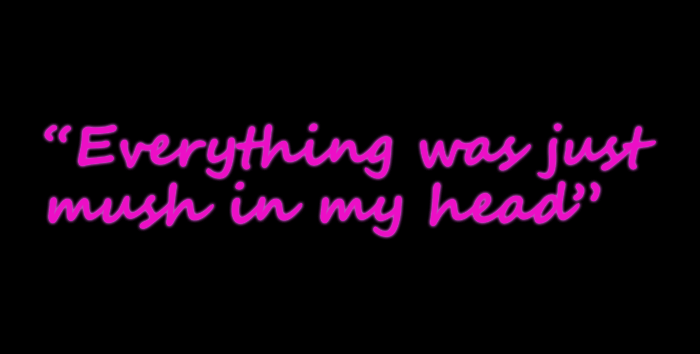 "They would get me to look at three pictures but I could never remember them for the next session," Anna says.
"Or they'd ask me to take away seven from a number. The guy told me not to worry about it but I was like, 'I'm worrying about it. I can't count.'"
Anna was encouraged to keep a diary and put alarms on her phone to prompt her to do different tasks. Her family were told to try not to help her too much.
Over time, she remembered the layout of the ward and settled into a daily routine. But she frequently asked to go home, insisting she had recovered.
"I don't think I understood why I had to be there," Anna says.
"Everything was just mush in my head."
Lauren would visit each day to keep her sister company. She noticed Anna suffered from mental fatigue and would often zone out when watching TV and stare at the wall instead.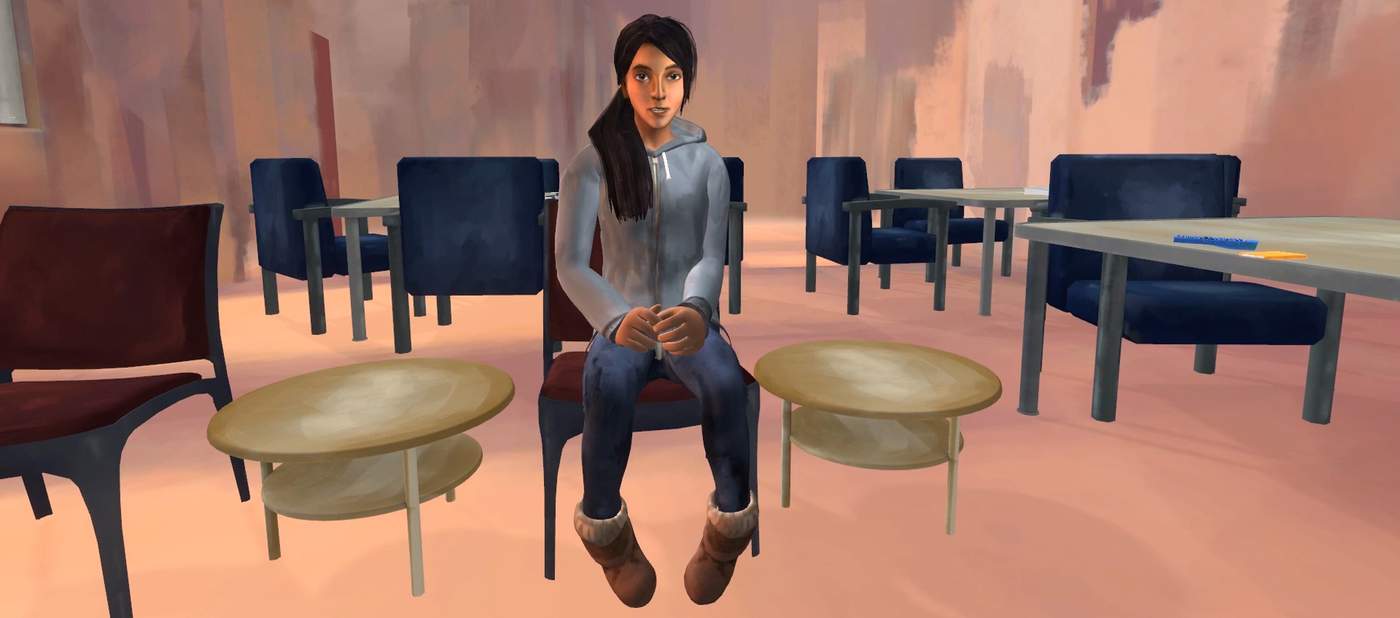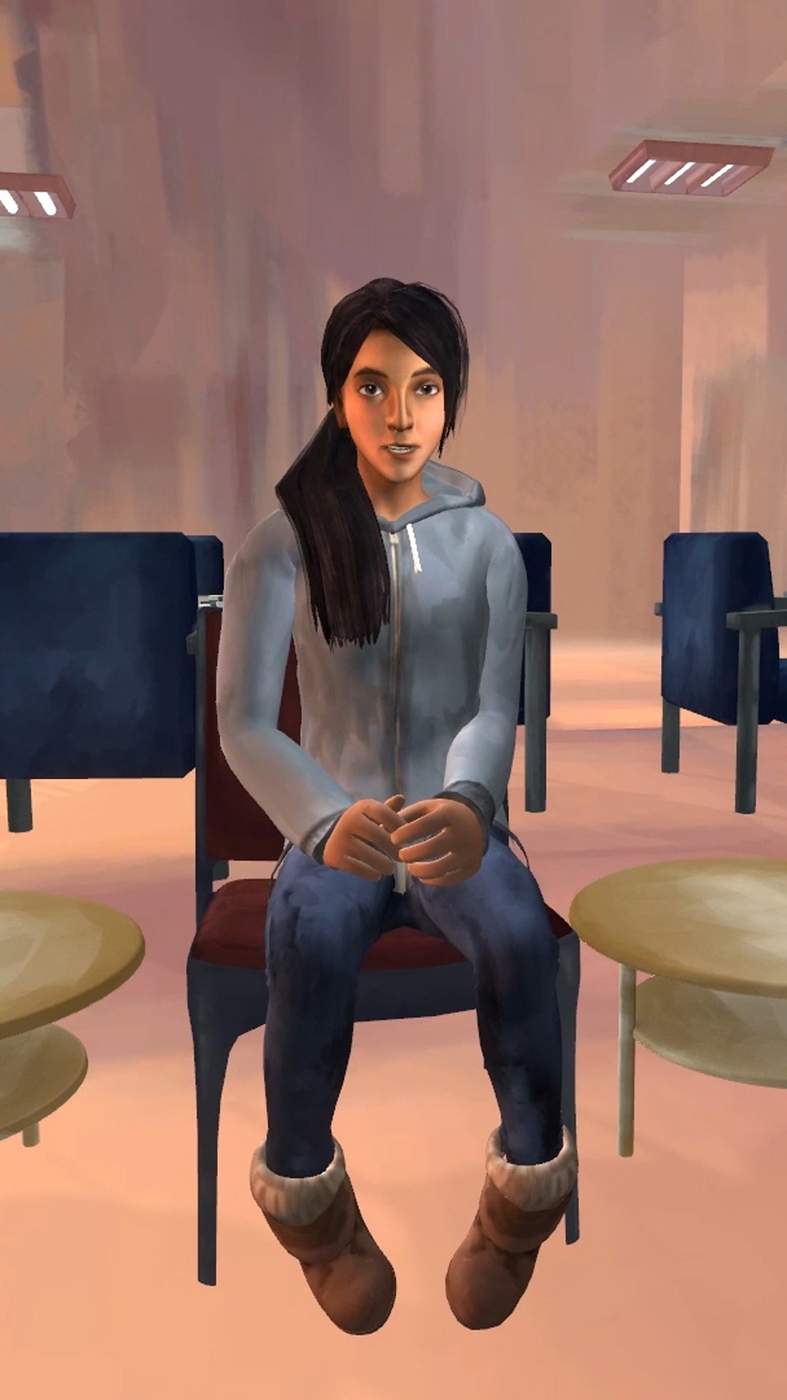 "I'd see it on her face. You could talk to her but it wouldn't go in," Lauren says.
"She would say she was bored or couldn't concentrate."
Lauren also felt exhausted as she was never off duty. She received early morning texts from Anna and felt obliged to reply.
"We'd leave notes explaining what she had to do in the morning and when we'd be there, but she'd still text, 'Where are you? Are you nearly here? How can I see you? I can't find you,'" Lauren says.
"Sometimes we'd come and she'd still be in her jammies and not have eaten because she wouldn't ask for help. She needed someone to say, 'Right Anna, let's get dressed and have some food.' The nurses just left her to it."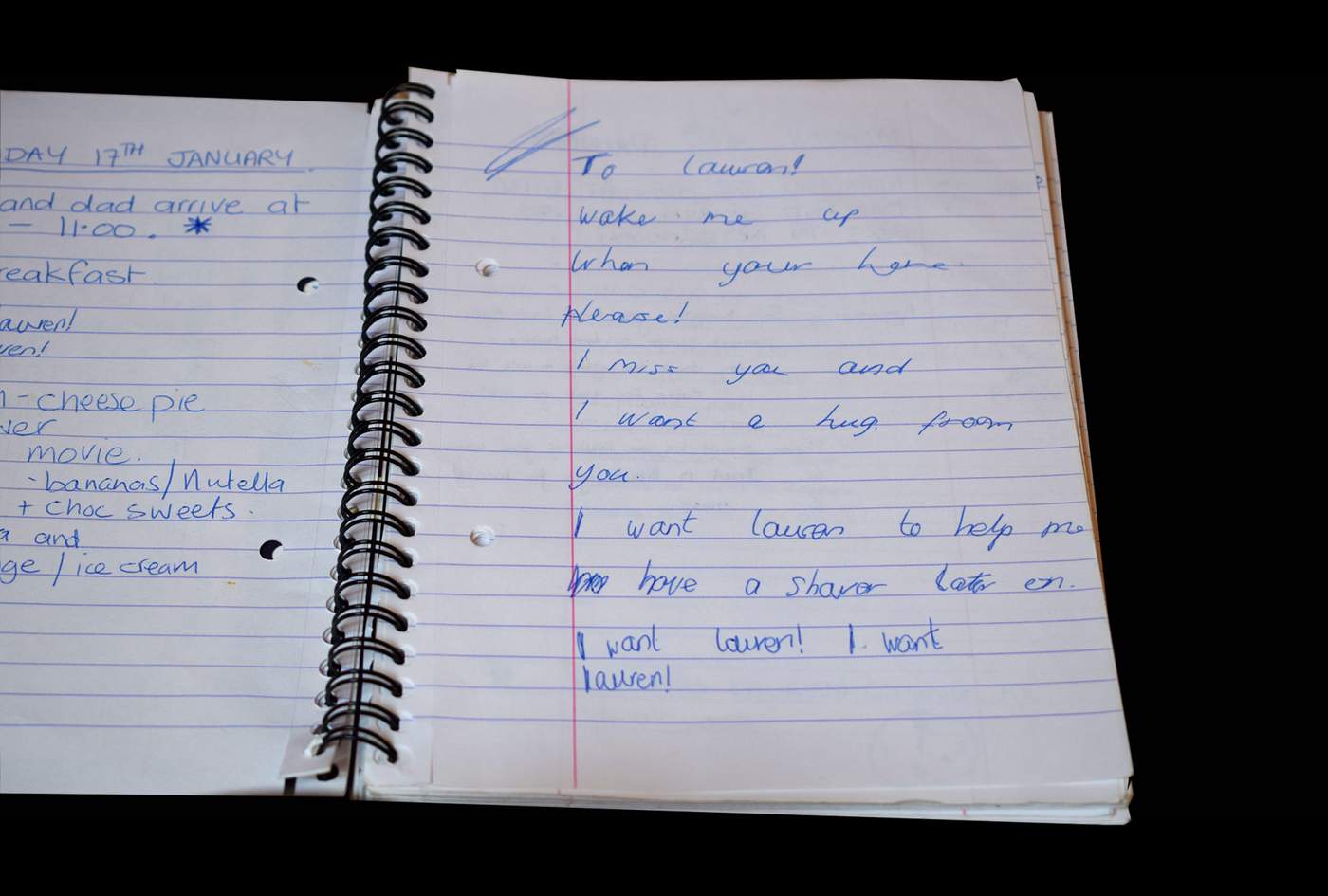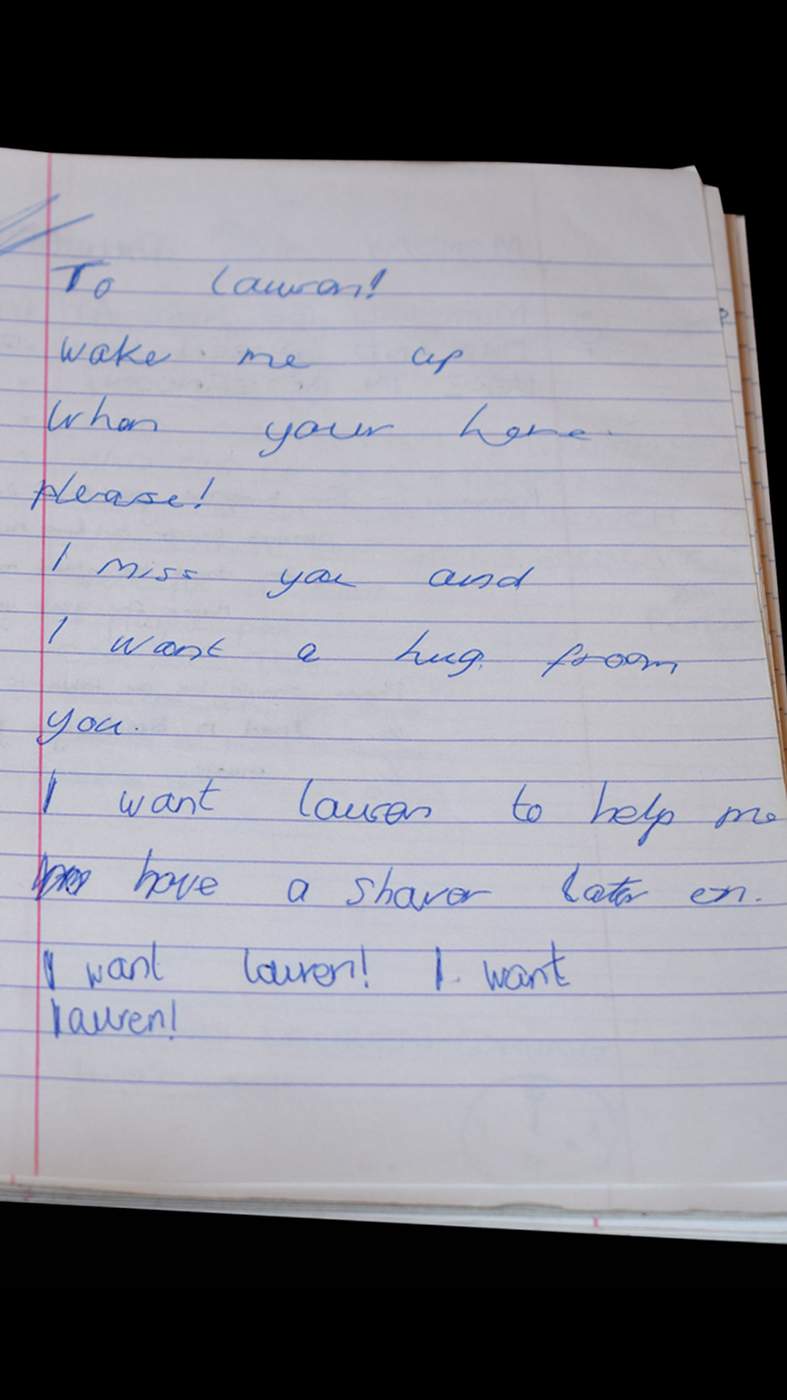 Anna was discharged from the rehabilitation unit after two months. Back at home, Lauren became her main carer as their dad had to return to work and their mum could only travel down from Scotland on weekends. Lauren showed Anna jobs around the house such as how to lay the table and do the laundry.
Anna was happy to be home but struggled with little to occupy her. She was frustrated that she wasn't able to restart her driving lessons or go back to college.
"She'd be angry because she said there was nothing wrong with her, but she didn't realise she had repeated the same thing three times that morning," Lauren says.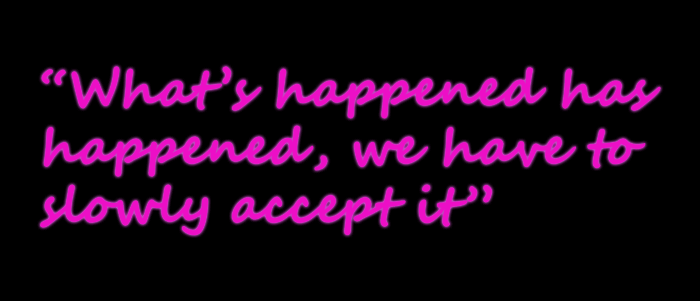 "If people spoke too fast to her it was an overload of information and she would get frustrated because she couldn't take it all in."
Sometimes Anna's frustration would boil over and she would slam doors and scream at Lauren, calling her names. Lauren knew it was a symptom of her brain injury but the words still hurt.
"I had to explain to Anna, 'This isn't my fault. What's happened has happened, we have to slowly accept it,'" Lauren says.
Anna would often retreat to her room to listen to music. She found certain songs especially meaningful, such as Jessie J's track Masterpiece.
"It goes, 'I'm still working on my masterpiece', so it's saying you're still on your journey," Lauren says.
You're cold so you open your wardrobe to find a jacket. But inside all the clothes are just black and you don't want any of it.

You rip one of the jackets off the hanger and throw it on the floor. Jeans, skirts and tops follow until they are all lying in a heap.

You're just going to bin them.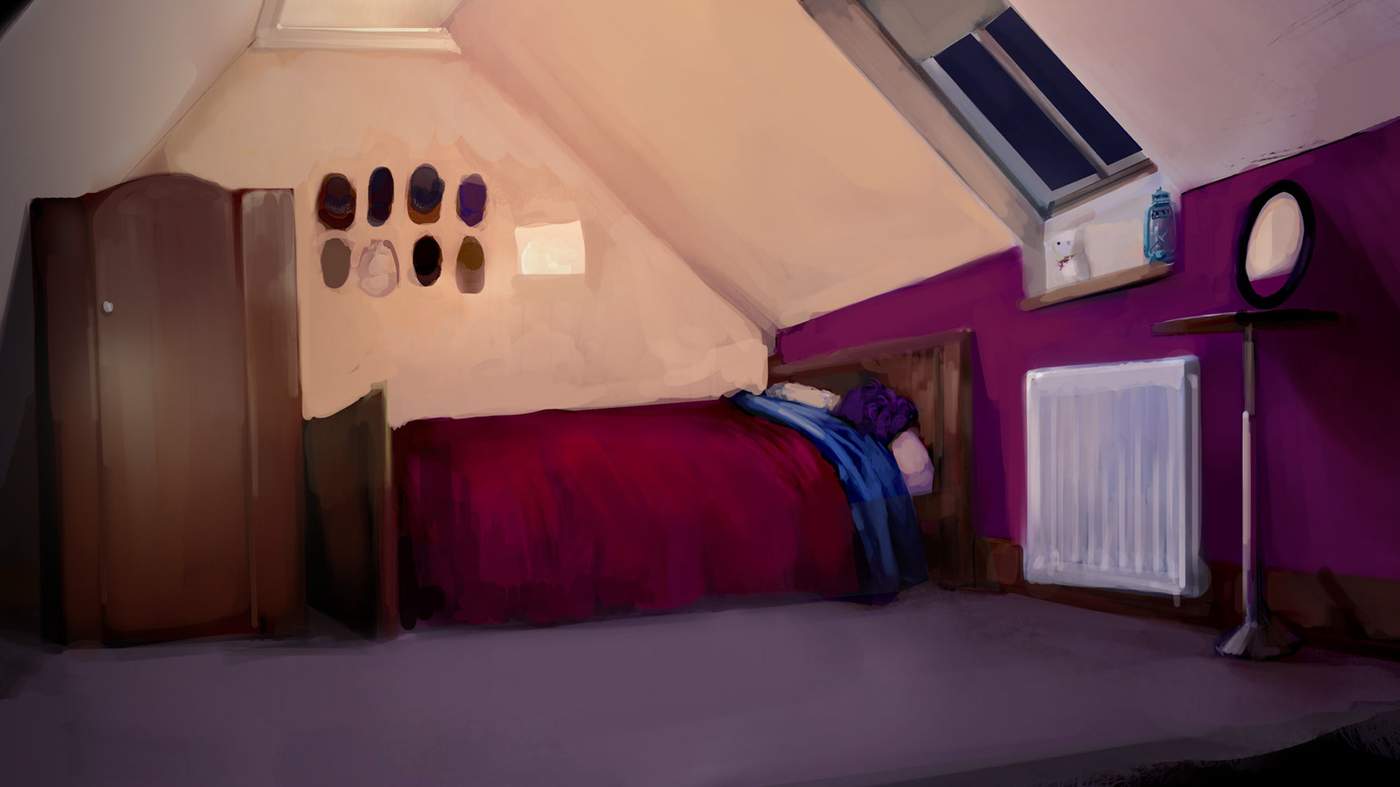 Lauren tried to help Anna by taking her on walks back to pit-top hill.
"Going up again made me feel good," Anna says.
"It helped me start remembering things."
If they went out for a meal she'd pick three options for Anna so she wouldn't feel overwhelmed by the choice.
"Lauren is the one who has always understood me," Anna says.
The family moved back up to Scotland in October 2016 so that Anna's mum could share the caring duties. However, it meant Anna's out-patient support stopped for months while her medical records were transferred.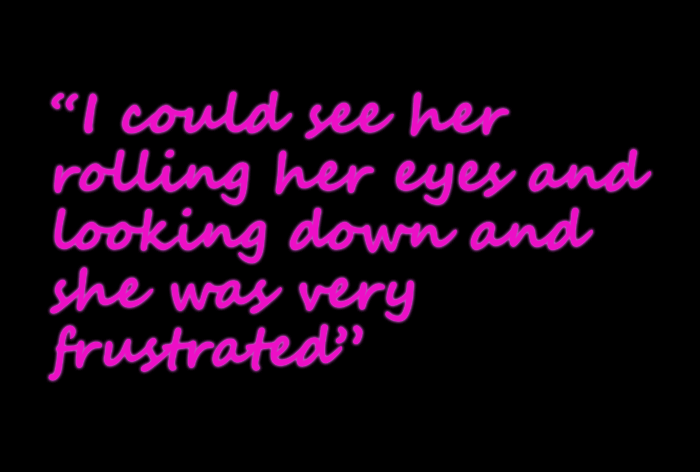 That winter the family decided to visit the Christmas market in town. They thought it would be a nice treat for Anna but she stood at the edge of the stalls and refused to join in with trying things on.
"I could see her rolling her eyes and looking down and she was very frustrated," Lauren says.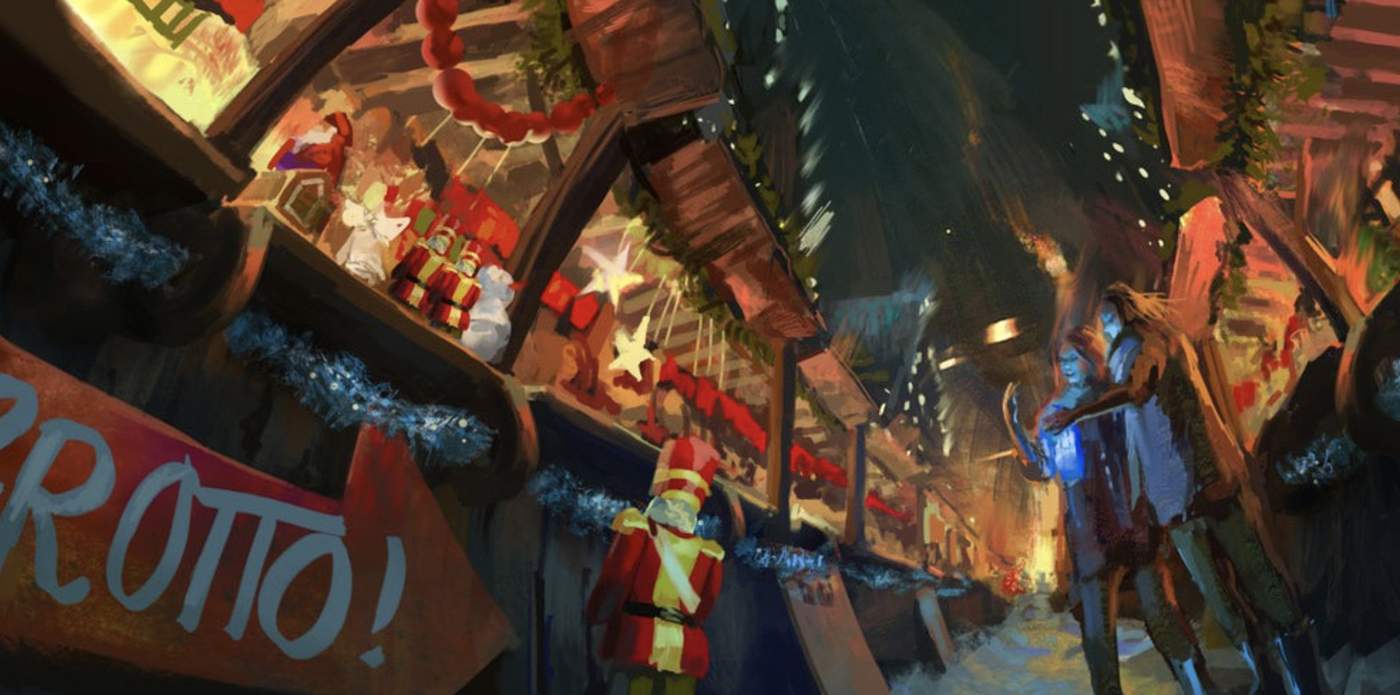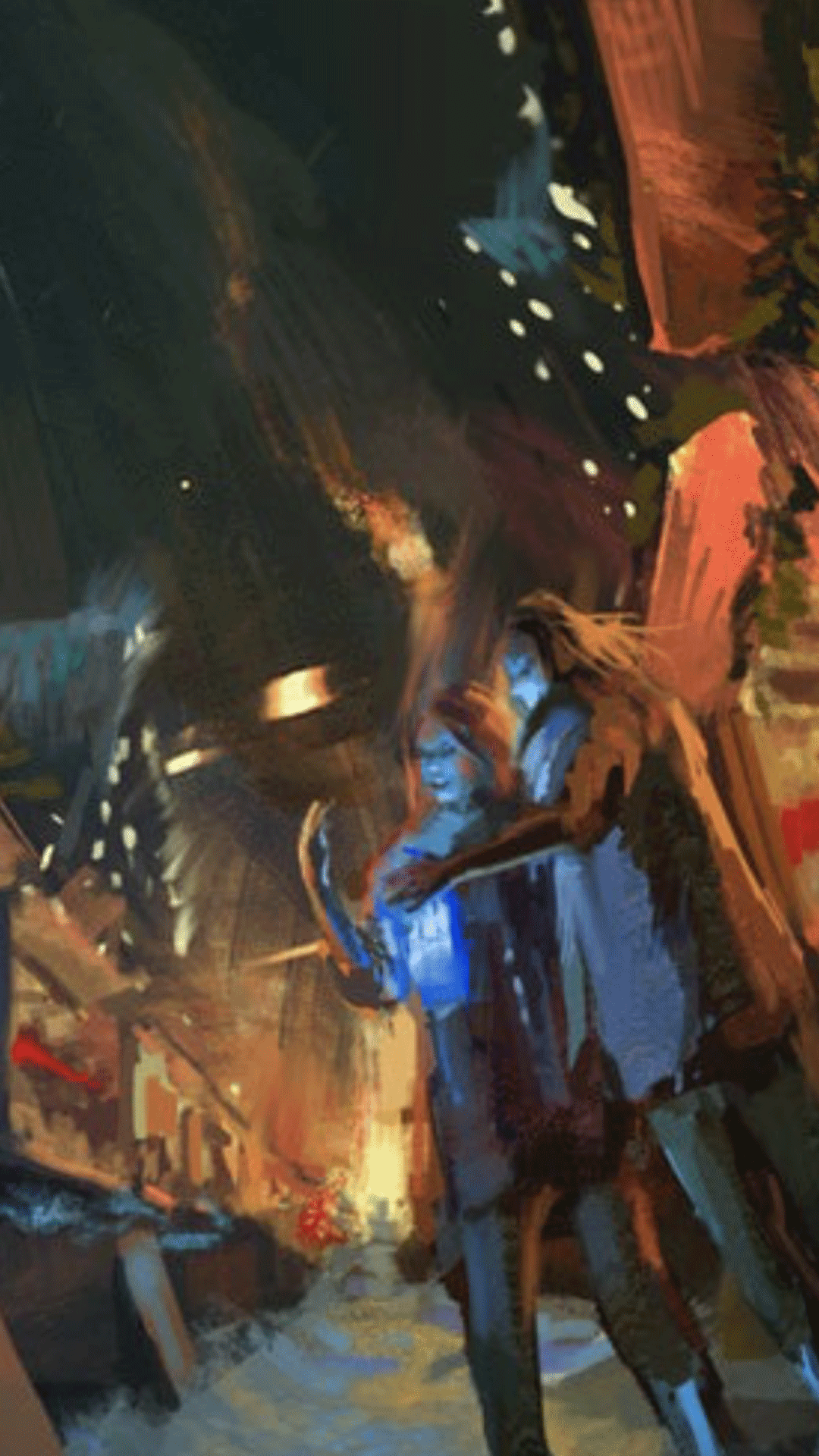 "Dad said, 'Oh Anna, pull yourself together, I will buy you a hat to keep you warm.' And she said, 'I don't want a hat I want to go home.'"
Anna felt overwhelmed by the crowds, noise and lights at the market.
"I sometimes feel cut off from my family because they don't understand. It's an invisible condition," Anna says.
Lauren had got a tattoo after the accident in tribute to Anna. It said, "Though she be but little she is fierce."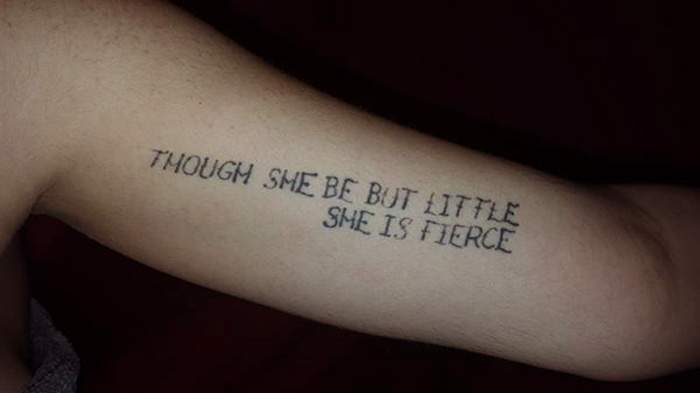 Now Anna has got one, too – a semi-colon on her wrist. "It shows life is like a big book, if something bad happens then you just turn the page," Anna says.
Lauren wanted to work in neuro-rehabilitation after seeing how the specialists had helped her sister and her fellow patients.
"I found it really interesting. Like there was one guy who was learning a word a day and he was so happy with his progress," she says.
So in May 2017, she started a job working with people with disabilities at a day centre. She thinks Anna's accident helped to give her more patience and compassion.
Anna also wanted a new start but found it difficult to be motivated. She often complained about being bored but would come up with excuses to not try various activities.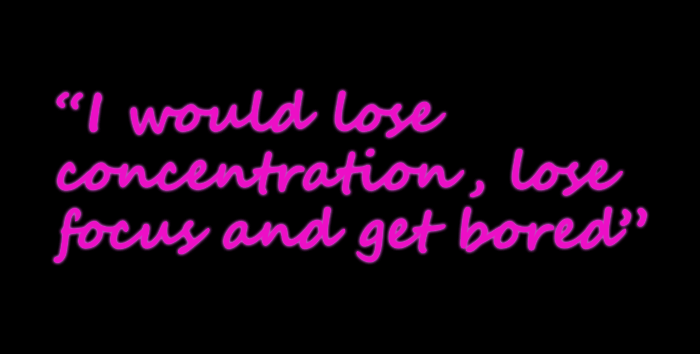 However, that September she returned to college part-time to continue her graphic design course. She really enjoyed socialising with the other students but found the work too demanding.
"The tutors were leaving me for hours at a computer where I would lose concentration, lose focus and get bored or frustrated. Nobody was around to encourage me or remind me what I was doing," she says.
Anna left college after six weeks. She tried to do an open study course but couldn't keep it going with her family out at work. She spent her days helping in the house and going for walks.
Your sister is out at the supermarket.

Suddenly she walks into the room but she isn't carrying any bags and you're confused.

Her hair is wet and she says she's just had a shower. But she told you she was going to Tesco's.

You're certain she did. Didn't she?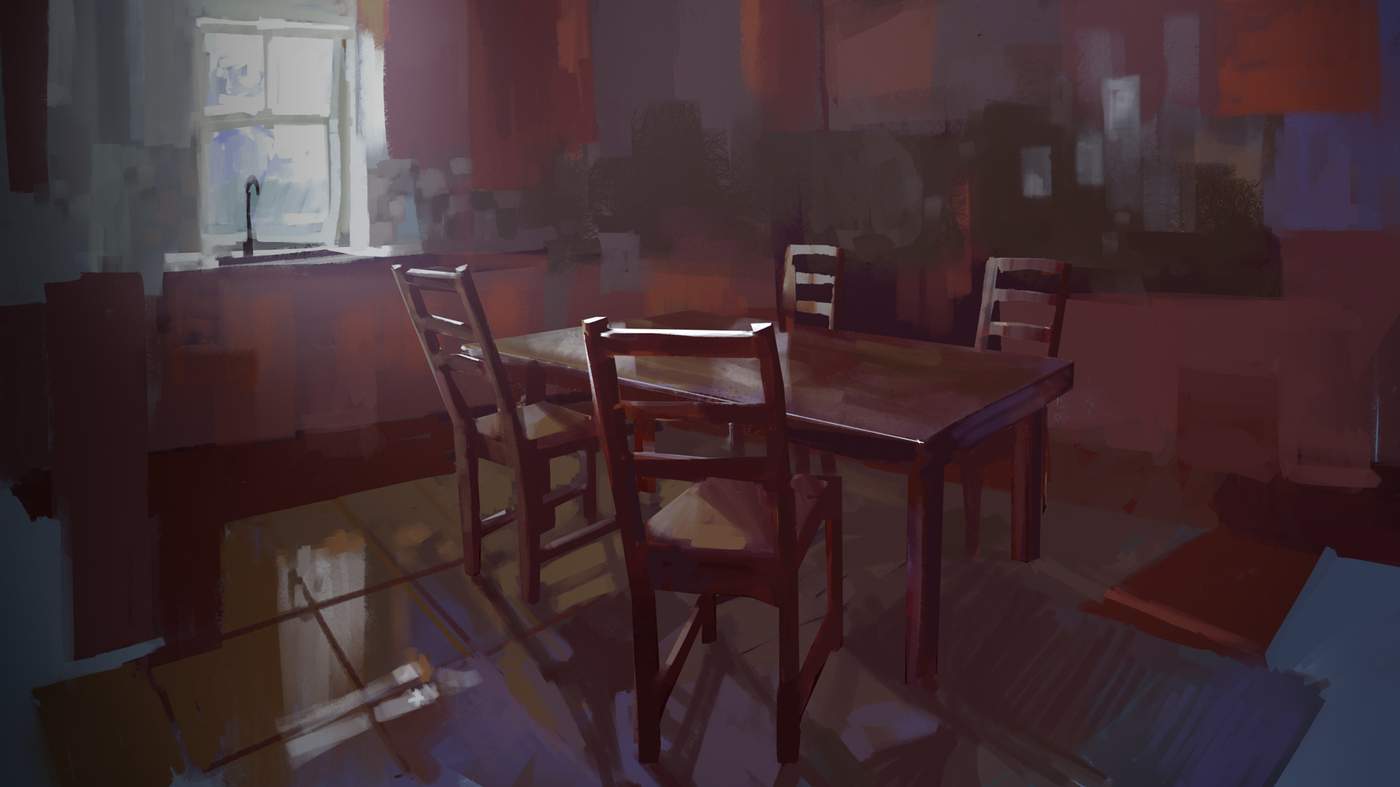 After coming out of hospital, Anna complained of a lack of taste. She developed a habit of not eating for a few days before starting again. Soon, this developed in to an eating disorder.
In February this year, her family got a dog called Harvey to keep her company and give her some responsibility, but her health continued to deteriorate.
"I got into a bad habit of not eating and walking my dog for hours. I lost a lot of weight and got into a bad mind frame," Anna says.
Her mum repeatedly took her to the doctor and finally got an urgent referral to an eating disorder clinic, only to find out it was eight weeks until the appointment. She found the eventual treatment didn't take Anna's brain injury in to account.
As Anna's weight fell, her memory worsened and her mood swings got worse. She was eventually admitted to hospital after her mum pleaded with staff at the clinic.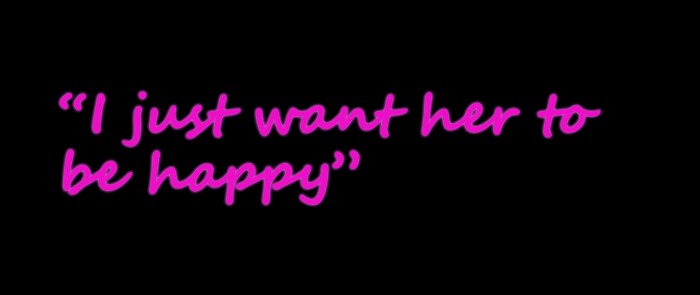 Anna was started on a re-feeding programme this summer and was discharged last month. Her family hope they can keep the momentum of her recovery going and think she is finally getting the help she needs for both her eating disorder and brain injury, with a case manager overseeing her care.
"We need her to start engaging. I just want her to be happy," Lauren says.
Anna continues to lack full insight in to her condition, however she's planning for the future and hopes to one day visit Harry Potter world in London and see the Northern Lights in Iceland.
She knows she owes a huge amount to her twin sister, who has put her own life on hold.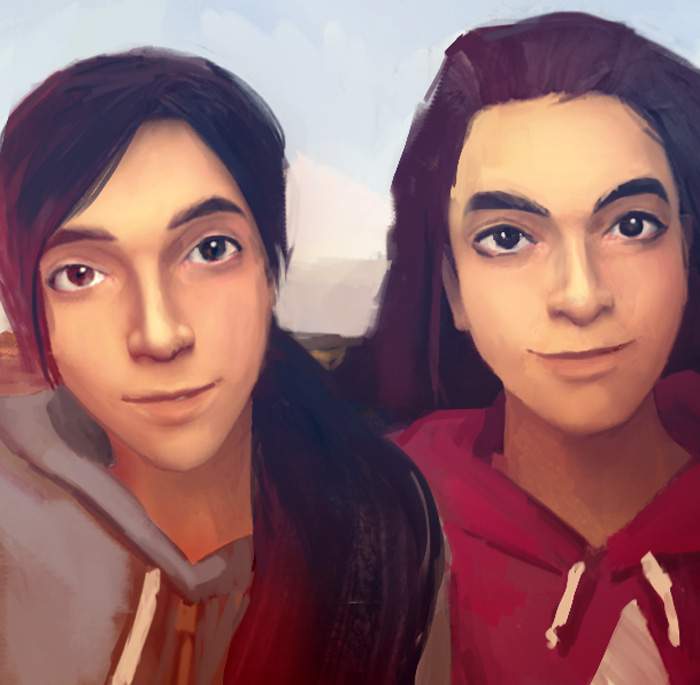 "Lauren has supported me in more ways than everyone," Anna says.
"Before the accident I used to look after her, now it's the other way around. She's always smiling and always strong and tries to push me to keep on fighting."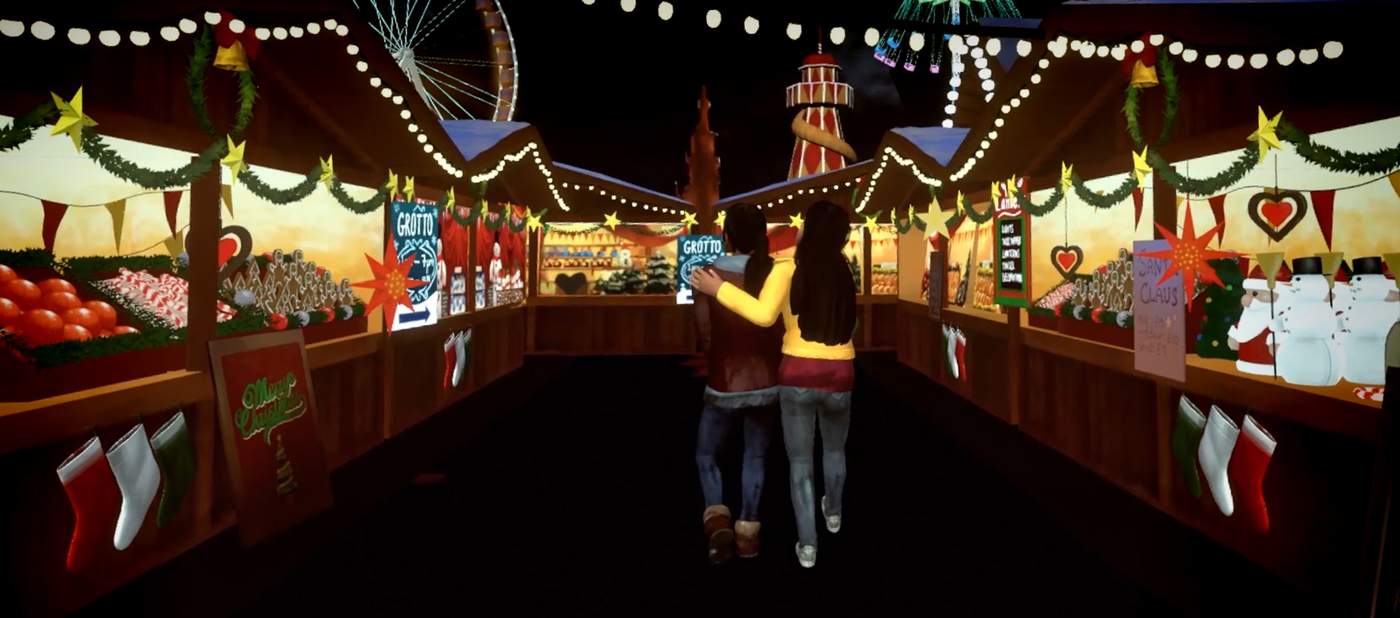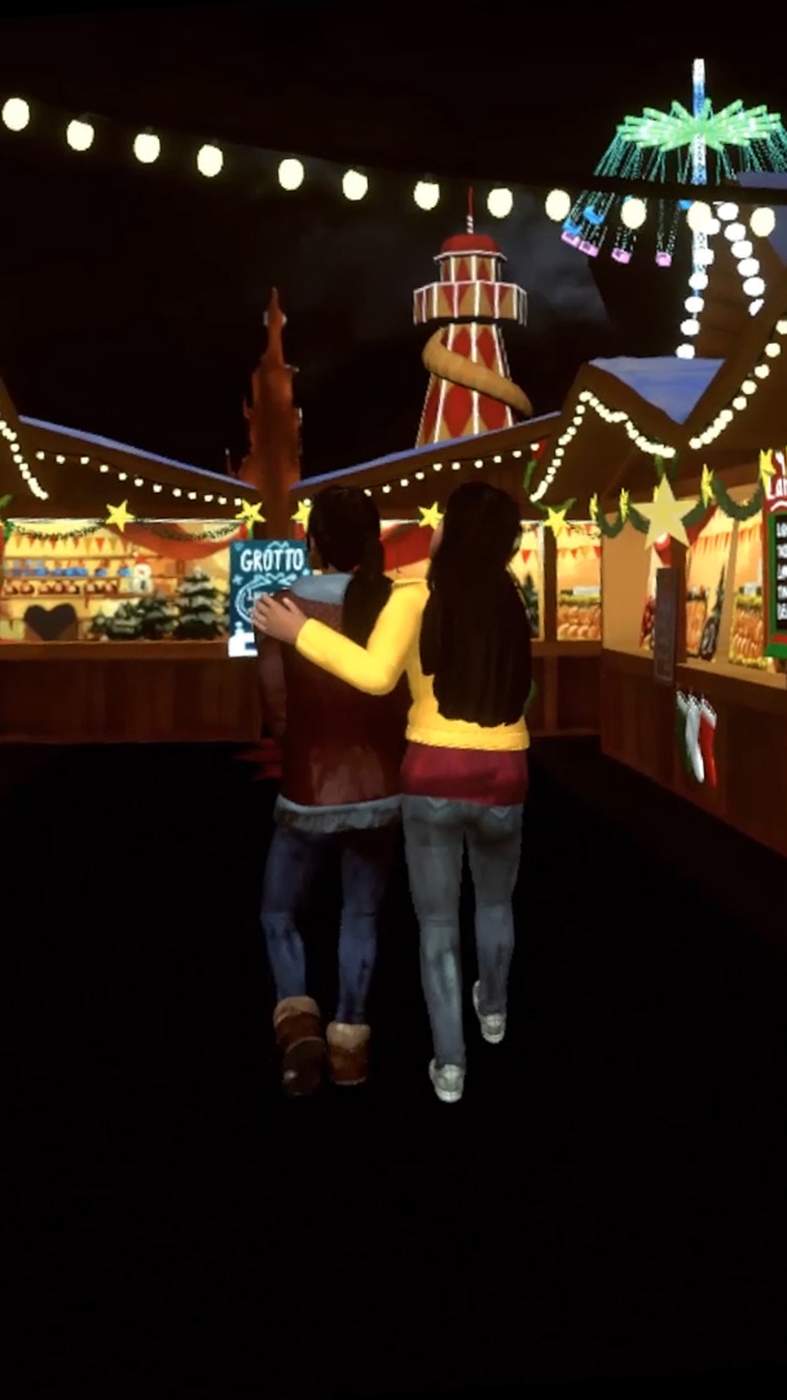 Find out more
The interactive VR experience Is Anna OK? is available to download from the Oculus store and is currently touring the UK.
Step into the shoes of 20-year-old twins Anna and Lauren to discover how an accident changes their lives.
The BBC takes you on an emotional journey to piece together both sides of their true story. Explore fragmented memories, find clues in the objects around you, and become part of their illustrated world.
You can also watch the full-length animation on YouTube here.
Help and Information
Mind - for better mental heath
Headway - the brain injury association.
Headway helpline - 0808 800 2244

Credits
Author
Claire Bates
Online producer
James Percy
Editor
Camila Ruz Renjifo
Publication date
Thursday 25 October 2018