Fuelling communities
The stories behind the UK's independent filling stations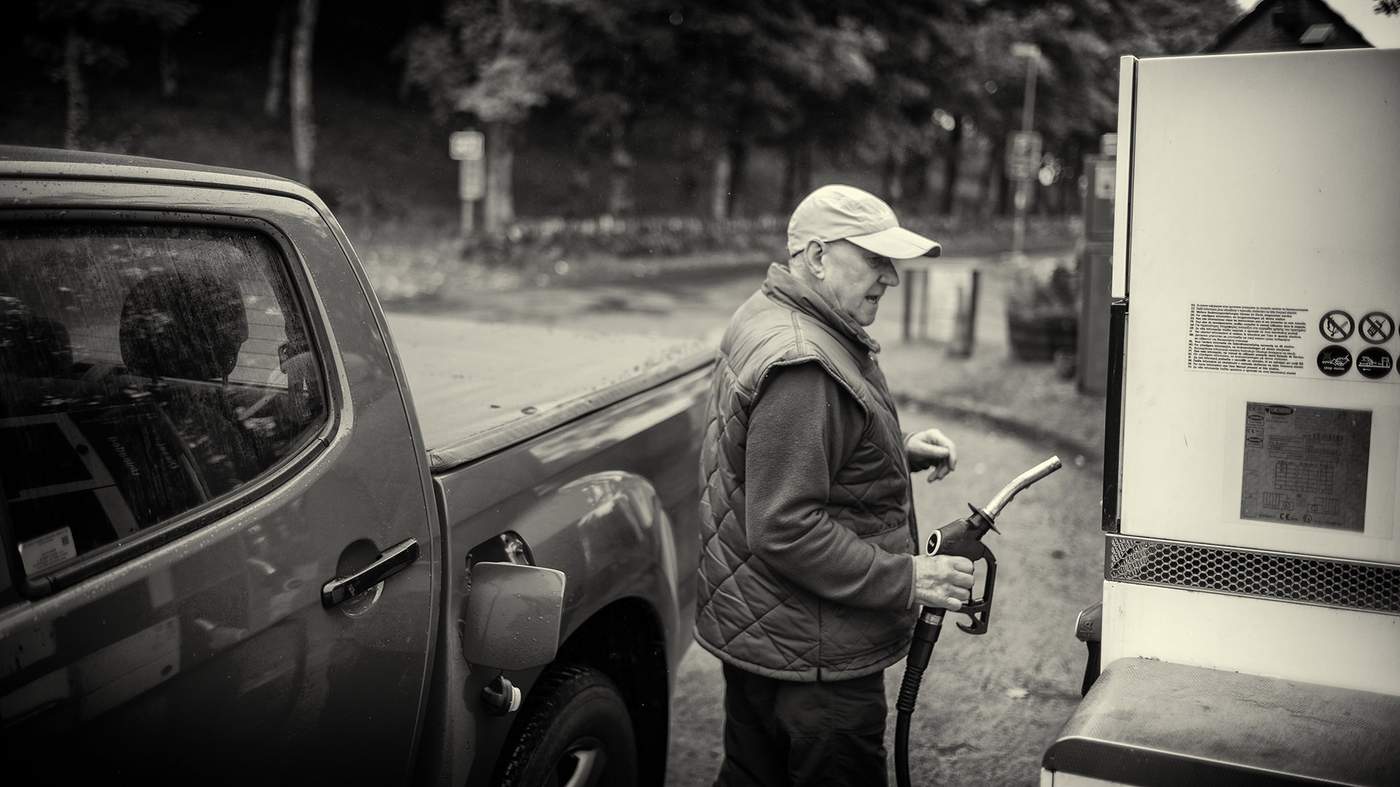 Drivers searching for fuel in remote areas are often saved by independently owned rural filling stations, whose owners and communities are as diverse as the landscapes they live in.
Andrew and Colleen Johnson discovered their little piece of Wales one sunny August bank holiday.
"We moved here nine years ago from Hampshire," says Andrew. "I was a driving instructor and special constable and my wife worked in an insurance broker."
He points at the nearby hill. "We came round the hairpin bend and just went: 'Wow'. Almost, I think, we'd made up our minds before we'd even arrived."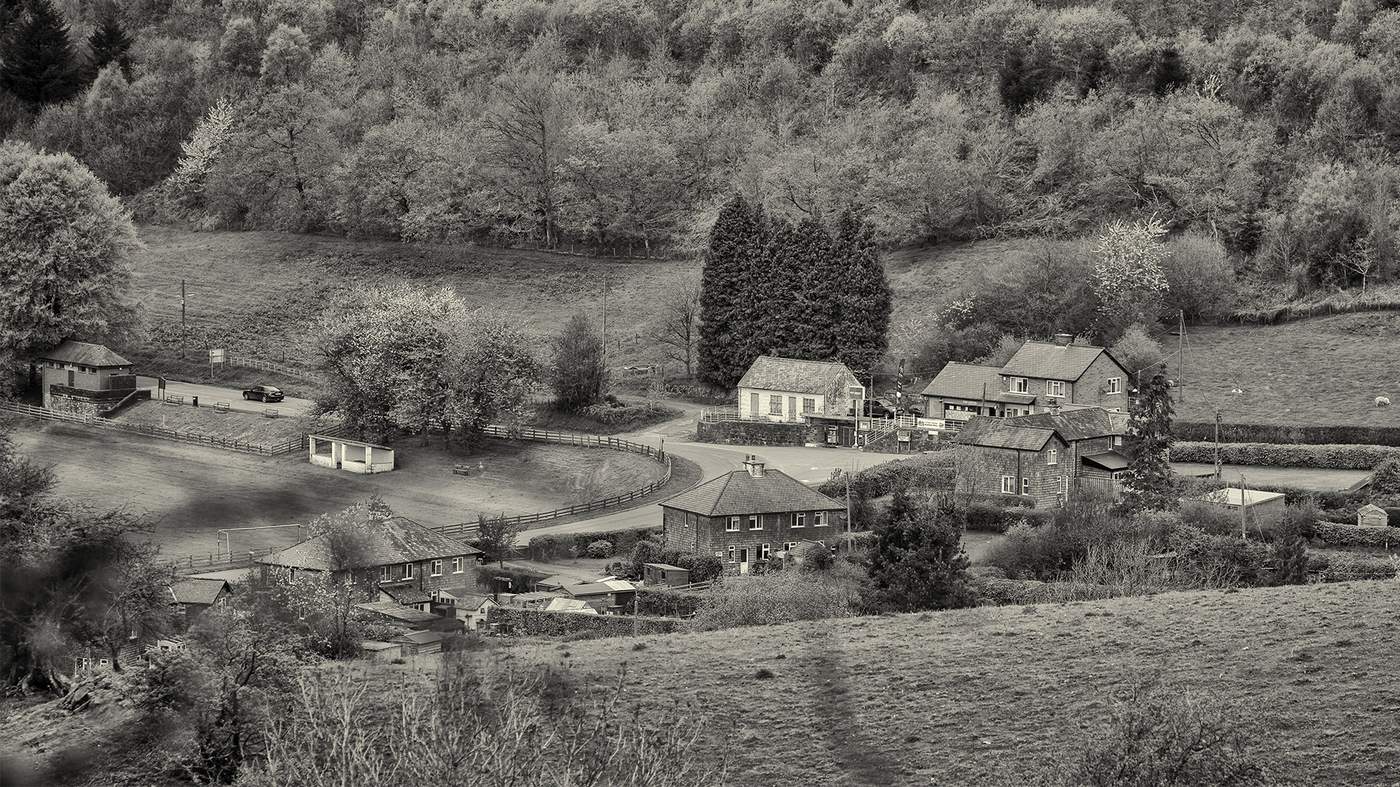 Nine years on from buying the fuel station and shop at Dafarn Newydd Stores they are rooted in Llanwddyn. "We have two lovely little girls, but our first child, our son Fletcher, was stillborn shortly after we moved here. He's buried in the local church yard and so it's in our personal interests to make our venture here work."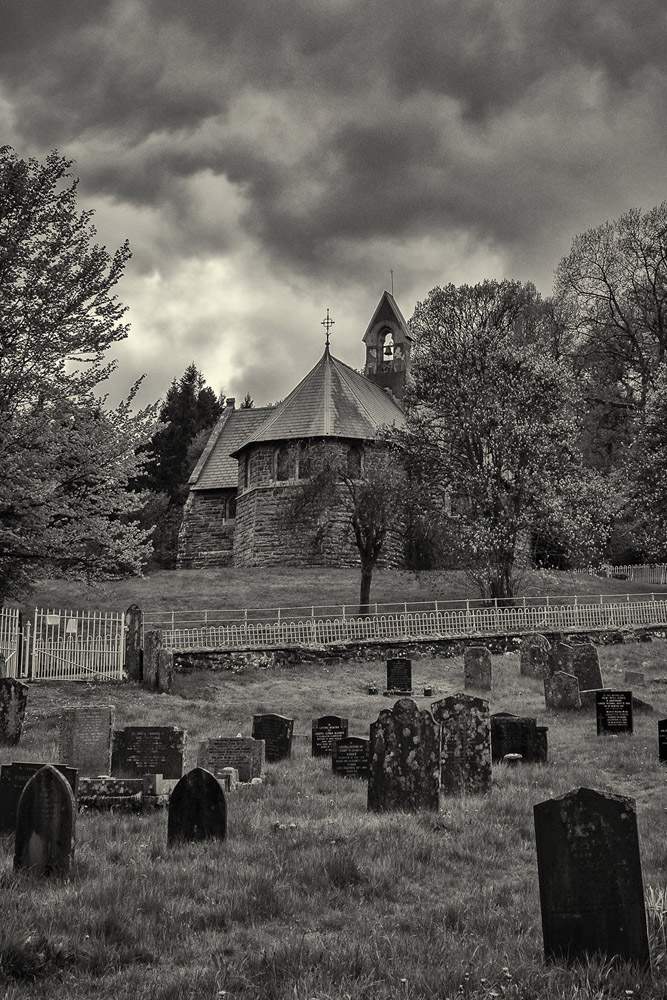 Colleen remembers the support of their new community. "I have never seen so many people attend a funeral. There wasn't a single person in this village who wasn't kind. We had only been here six months and it kind of cemented us here."
Overlooking the Lake Vyrnwy reservoir, Llanwddyn's location is idyllic. The next fuel station is 27km (17 miles) away, but earning a living isn't easy.
"It's up and down," says Andrew. "Yesterday we did £90 of fuel in the whole day. The bank holiday weather was nice and we did £1,000. It's not a lot of pence profit per litre, something like 90 pence in every £20, depending on the cost of fuel."
The lake attracts tourists. "They turn up and they are used to a petrol station within half a mile and, of course, they are limping out here on red lights asking: 'Where's the fuel station?'" says Andrew.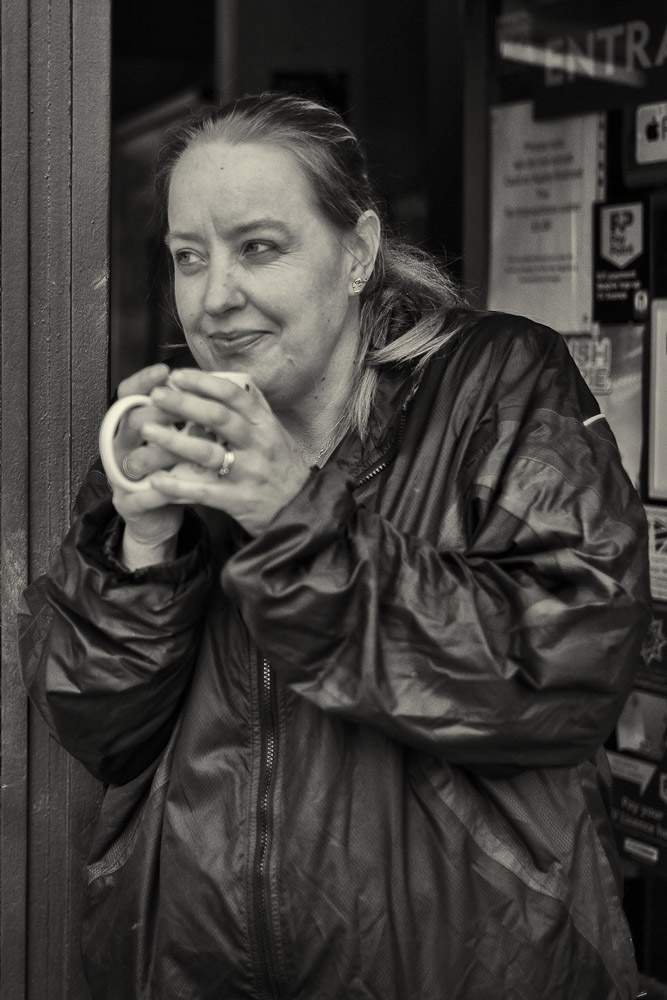 Their lifestyle brings constraints and compensations. "We can't have a family holiday as we can't all four of us go anywhere together, but we've never missed a school play. We've never missed a parents' evening," says Colleen.
"I wouldn't change what we do. It isn't easy, but it gives us things that a town wouldn't."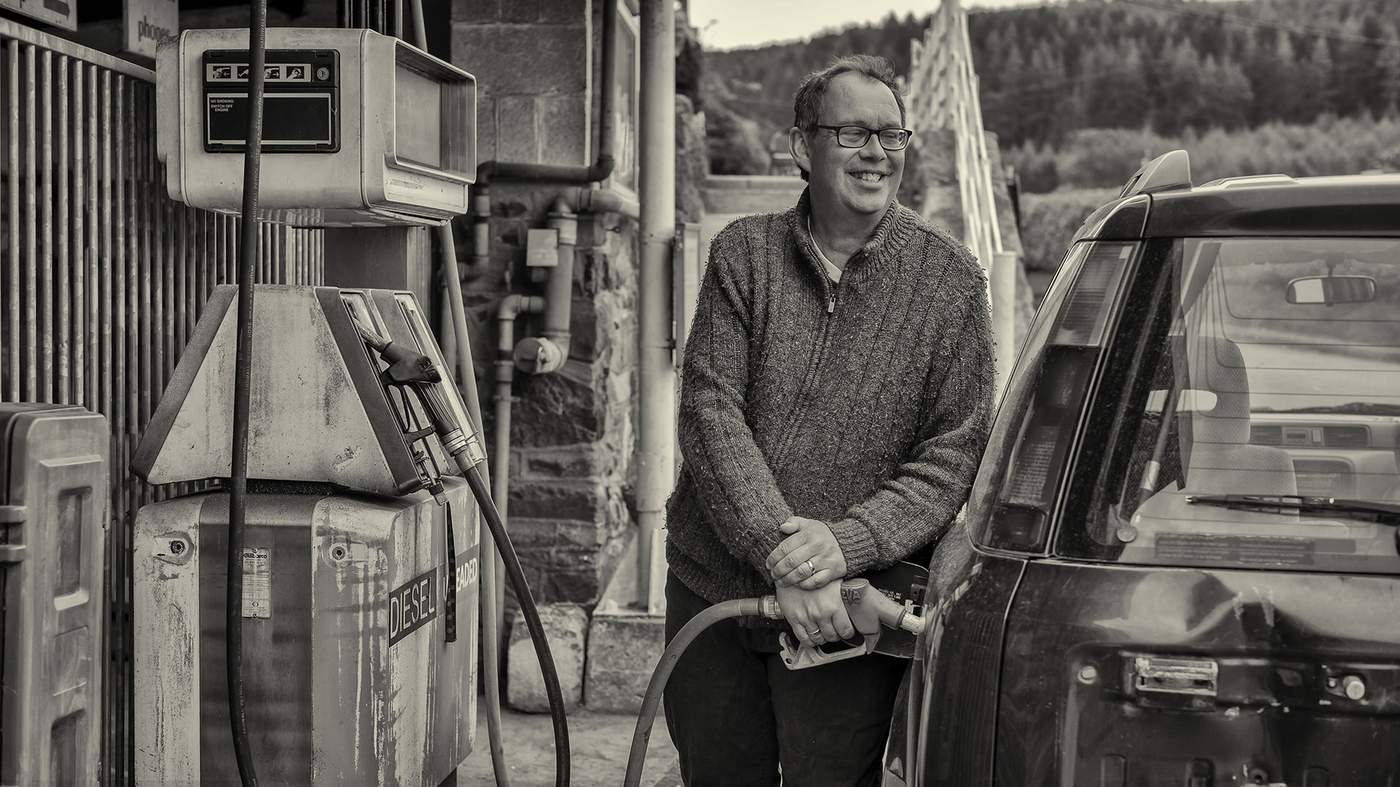 They have diversified.
"Last October we put a takeaway in here," explains Andrew.
"That's going well. Last year Colleen had to get a job at nights as well as pulling day shifts in here just to keep us going through the winter, but this year we haven't had to do that so hopefully we are seeing a light there, but who knows what the future brings.
"At least four other petrol stations around have closed since we arrived, so it's a struggle to keep it going.
"I did send a cheeky email to Elon Musk, saying: 'Look you haven't any supercharging points in mid Wales.' But I never got a response!"
Alison Macleod lives in Applecross, a remote peninsula on Scotland's west coast.
It's home to one of the UK's earliest community owned filling stations and one of the first to be automated in an isolated area.
It was installed after a privately owned filling station closed and driving to and from the nearest alternative took a couple of hours.
"You had to sneak out if you were driving or folk would say: 'Could you just get me some diesel or some petrol or whatever?' I would drive home with them all clanking in the boot," says Alison.
"The community council built a new filling station in 1994, but was advised in 2007 that this wasn't appropriate as councillors didn't have limited liability in case of accidents. Another organisation had to take it on which could have limited liability."
Alison was part of that new organisation, Applecross Community Company, which was formed 11 years ago. It took over ownership, raised money and applied for grants for new pumps.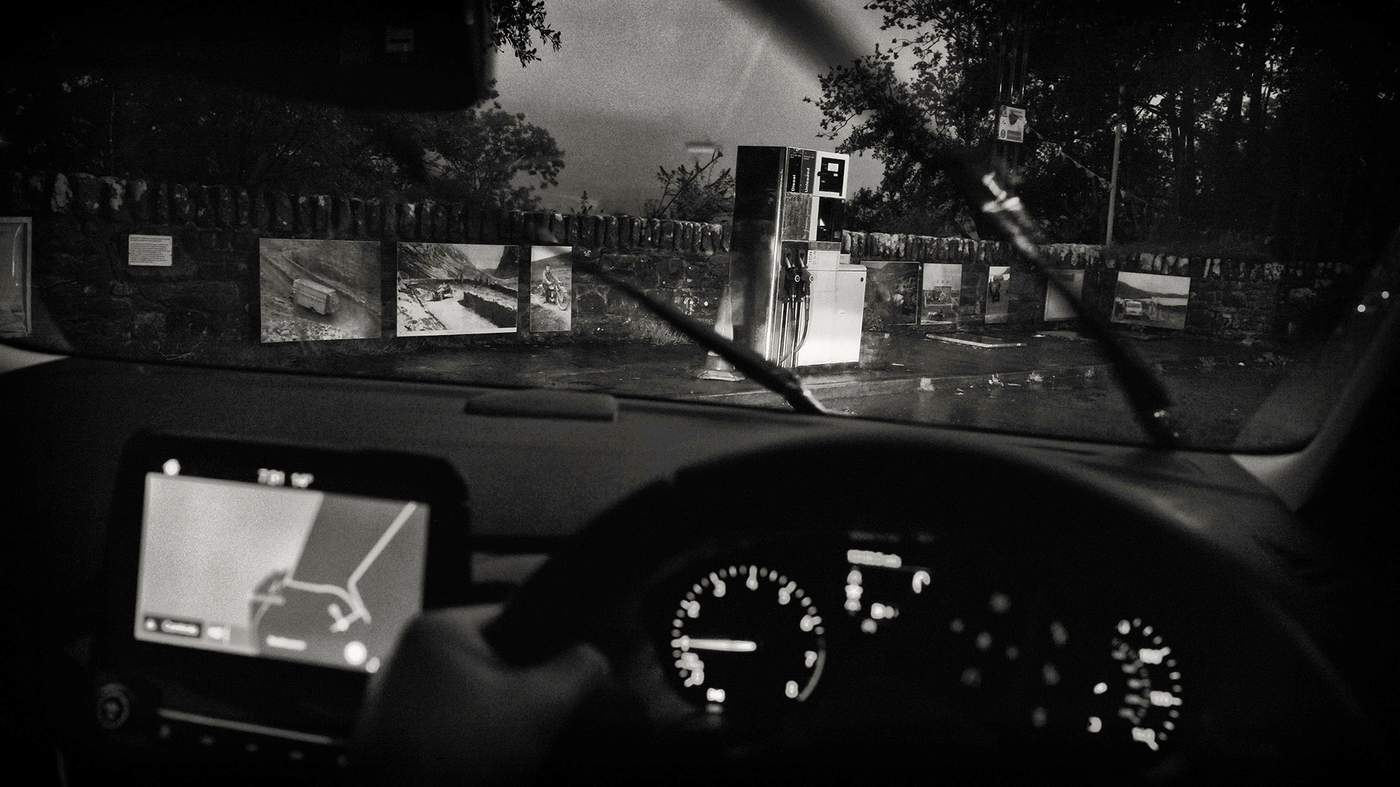 The new system had to be unattended and this led to initial difficulties.
"Automated systems were pretty new and weren't designed to work in remote areas without an attendant," says Alison. Sorting problems took up a lot of volunteer time and so the current, more reliable system was put in four years ago.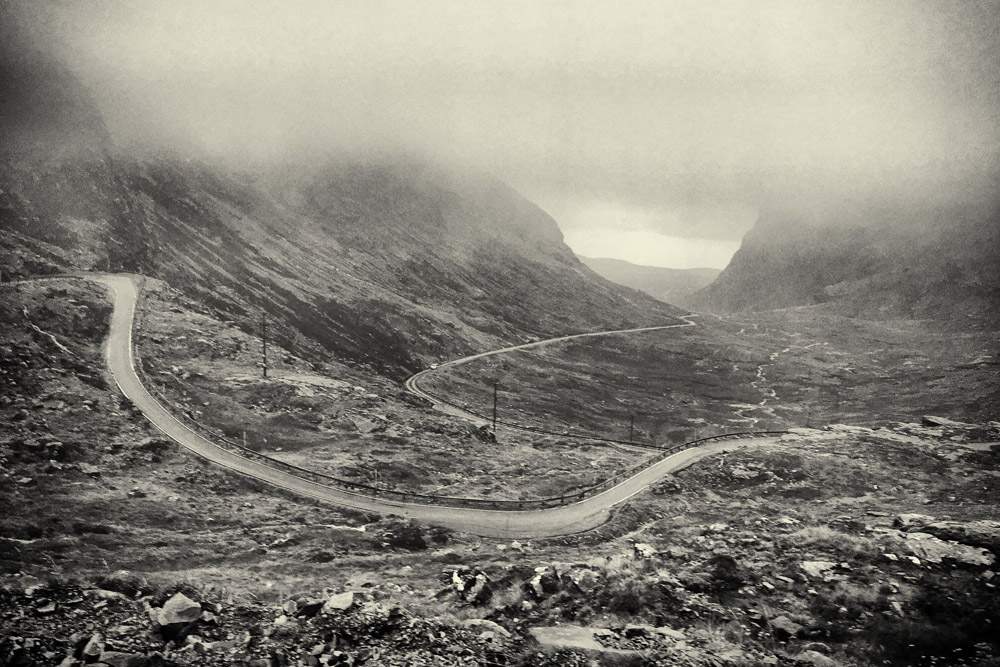 "A new rural fuel subsidy for remote mainland areas allows prices to be more competitive. Fuel sales increase every year," says Alison.
Geraint Davies from South Wales pulls in to fill up his car. He and his wife have taken six days to reach Applecross. It's raining heavily and he laughs: "It would be nice if we can get the roof down."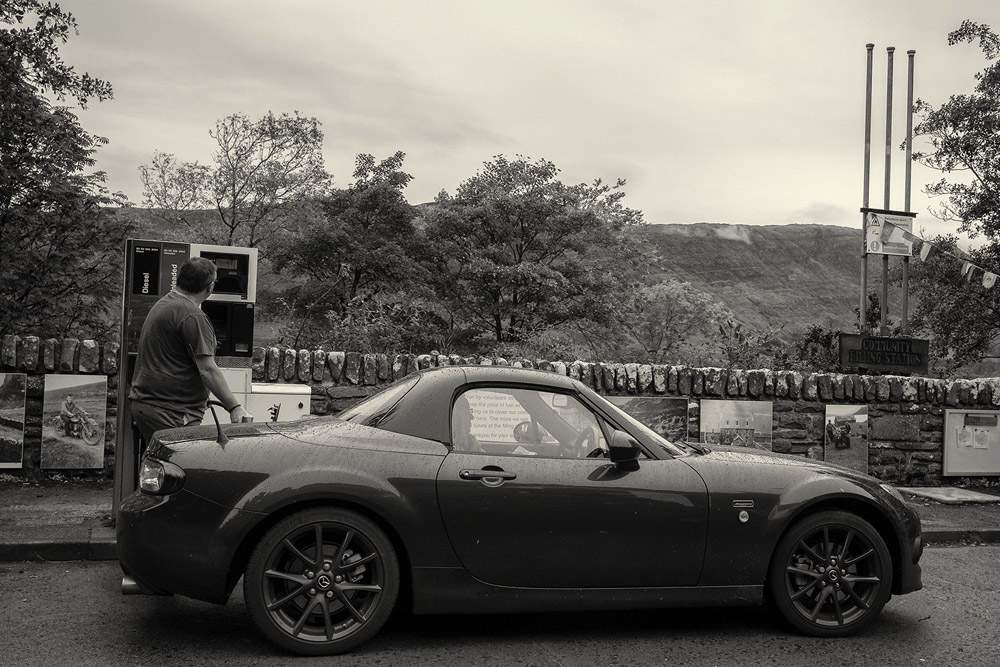 There are no easy roads to the Applecross filling station. Drivers either arrive from one of the steepest roads in the UK, or from a narrow twisting road that hugs the edge of the mainland.
"We have enough cash now to take bigger loads but it's only a relatively small tanker that can come in here," says Alison.
The community is buying land for three housing units, enabling elderly or disabled people to remain among the people they know.
For Alison, the fuel station was the instigator of this and other developments.
"It built on what the community council had already done - which, for the time, was very innovative.
"Successfully working out the plans for the filling station allowed us to sell these wider community development ideas to others."
• There are 5,537 independently owned filling stations in the UK

• Mainly through acquisition of smaller dealers, five companies in the independent sector now own 32% of independently owned forecourts

• Sole operating independents are becoming fewer, unless they have some unique services or a niche position in a rural community

• The trend of small rural filling stations closing has slowed markedly from between 300 and 400 per year from 2010 - 2016 to around 60 in 2018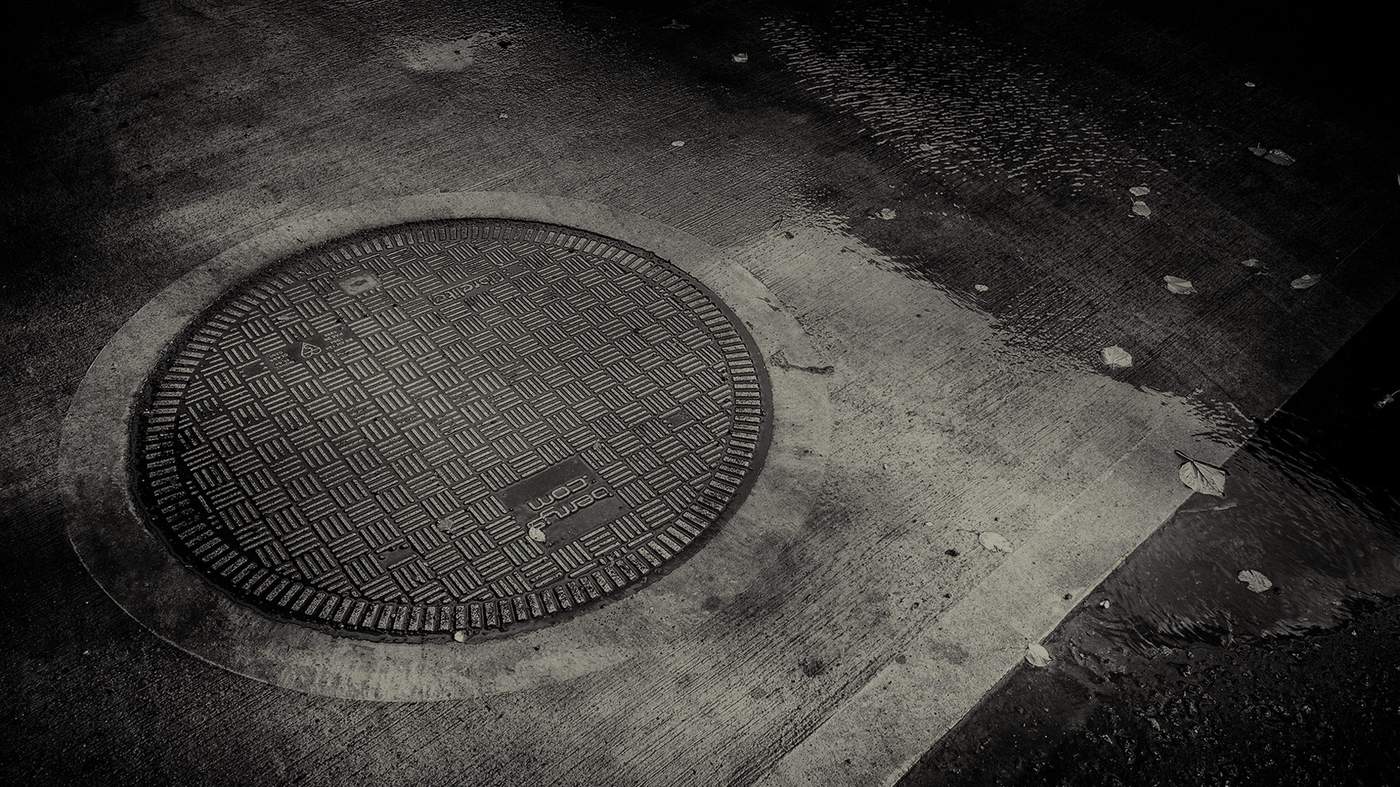 Three generations of Jonathan Pollard's family has owned garages in Porlock in north Somerset.
"My grandfather had a garage in Porlock in the 1930s. There were three filling stations in the village then. The one I have is the only one remaining," he says.
"I remember aged 11 watching the fuel tanks being lowered into the ground, so they are now over 50 years old, which is old for a filling station tank."
The garage and workshop are run by Philip Langley, but owned by Jonathan, who lives in Hampshire.
Philip uses a dipstick to measure the amount of fuel sold daily. When it comes to replacing the tanks, new legislation will see them moved farther from the road.
"It would never be cost-effective to change them, so eventually the filling station part of the business will close," says Jonathan.
"There will be some people I feel I would be letting down, as I have elderly customers who use it and who would miss it."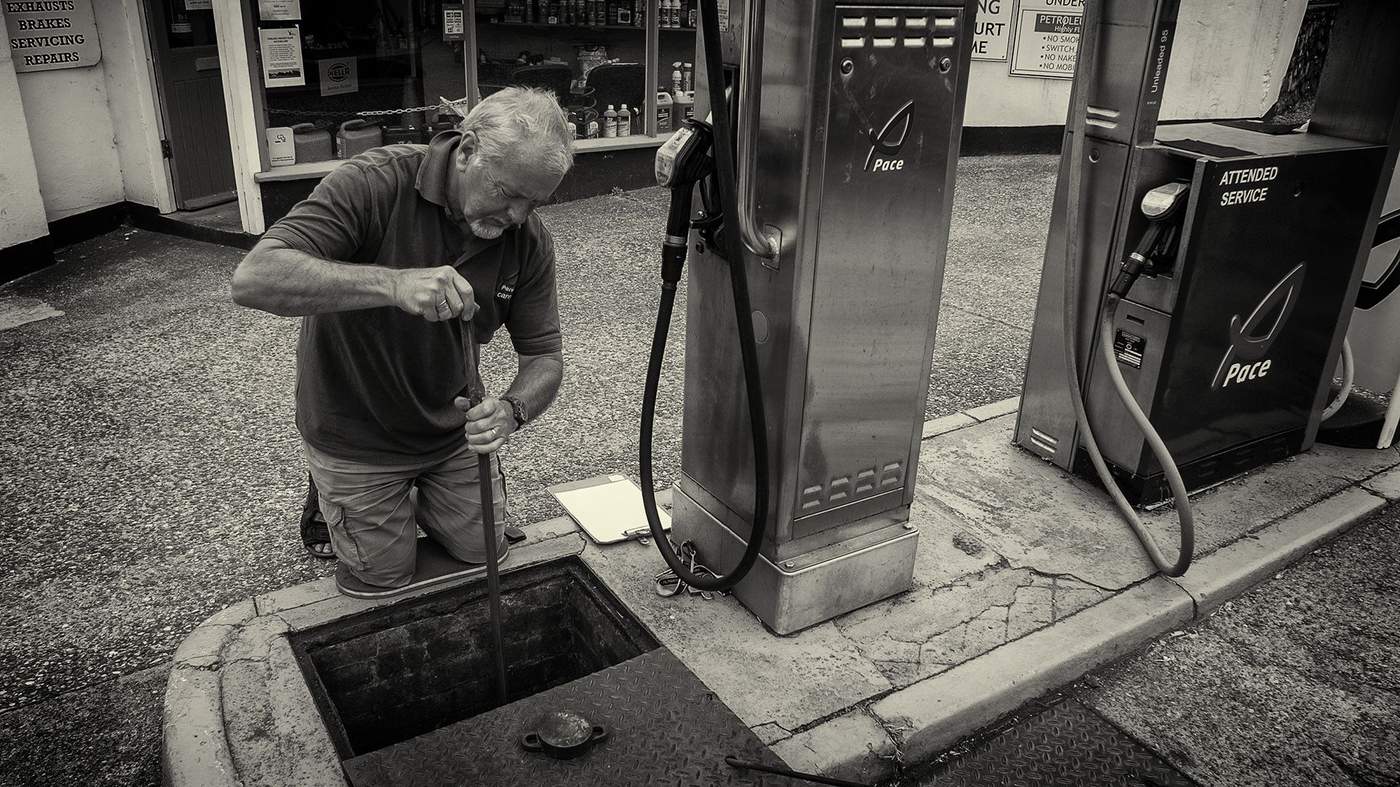 Balancing the books is challenging. "You get no credit, as soon as the fuel is delivered the direct debit goes out of your account," he says. "You always have to work in arrears and it's a lot of money. It's not just the cost of paying someone to serve the fuel it's the additional insurances, licences, fire certificates."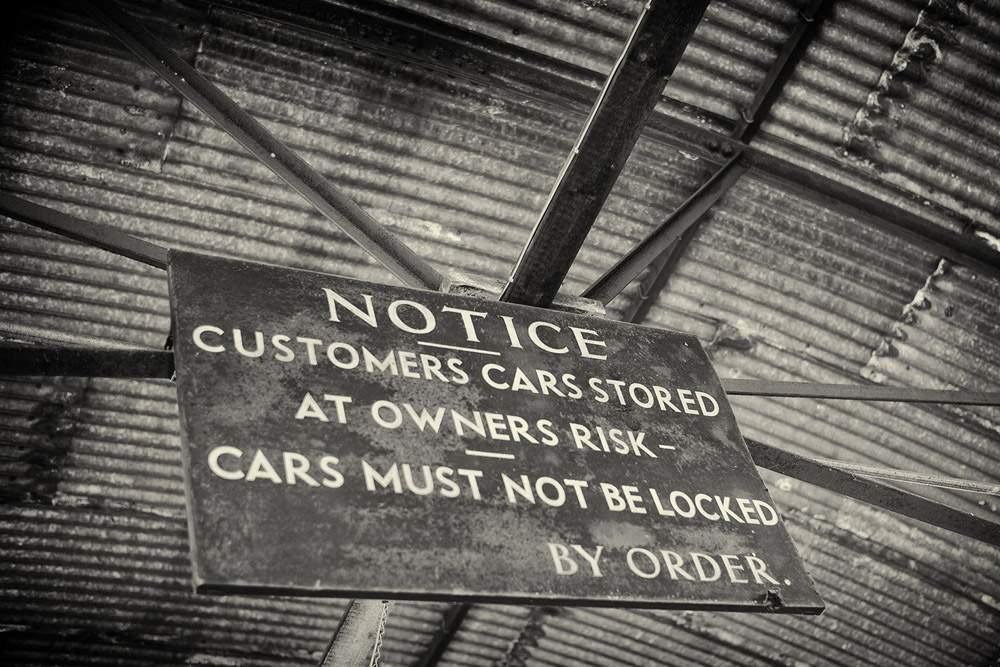 The opening of the North Devon link road in 1988 brought additional pressures. "Before that we used to have a fuel delivery on the Thursday before Easter and had always run out by Easter Sunday. Three years after [it opened] we didn't bother opening on Easter bank holiday, which was when we sold most of our fuel. Petrol up until then had been a nice source of revenue. Now we sell it as a service to the locals."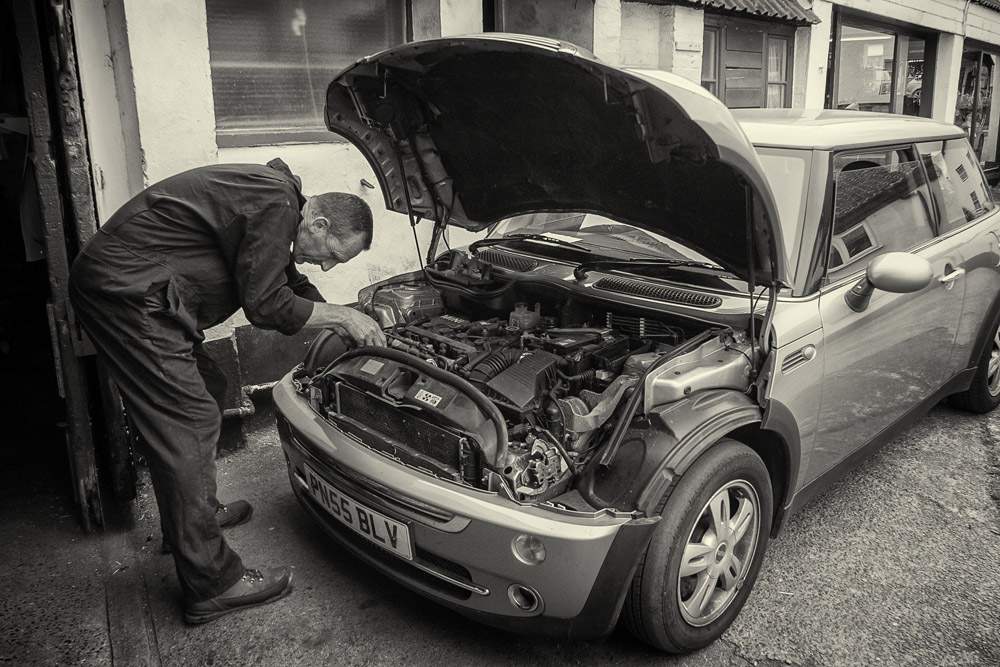 Jonathan employs two mechanics in the workshop, which he says brings in the money.
Here, too, being an independent brings challenges. "Adrian and Dean do a fantastic job of turning their hand to repairing all sorts of vehicles. We spend a lot on diagnostic equipment and monthly updates. It is expensive but we could not manage without it."
He smiles: "Those days of spark plugs, spanner and screwdriver are long gone."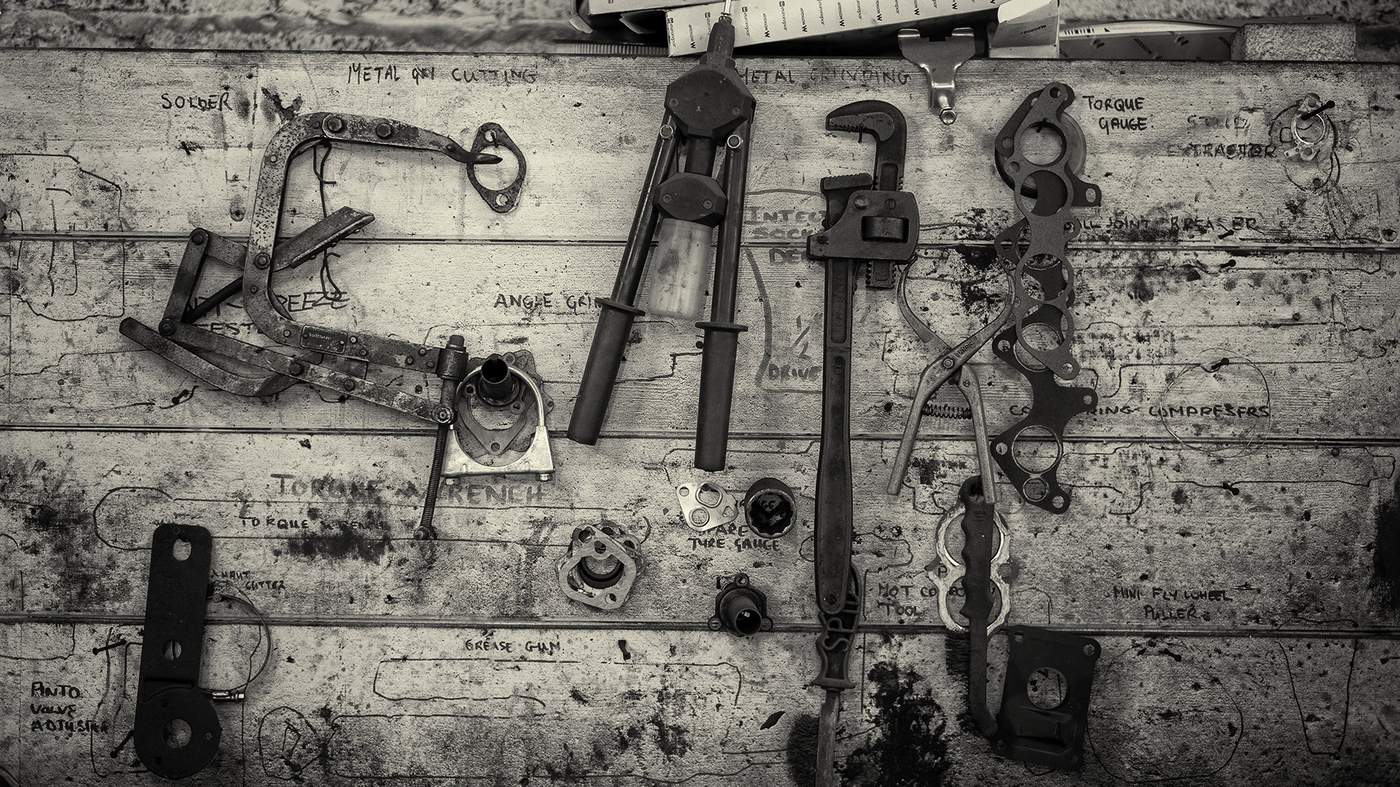 Strikingly modern, with its traditional stone mimicking the local dry stone walls, Dales Market Corner in Pateley Bridge, Yorkshire, is owned by Colin Graves, founder of supermarket chain Costcutter.
A Yorkshire man, he lived nearby and when the filling station was threatened with closure he bought it. Now it's run by Stacey Brookes.
"Five years ago the filling station was a quaint, idyllic petrol station with two pumps," she says.
"I ran the existing site for two years. There was no canopy and we had to go out rain or shine to serve the customers' fuel."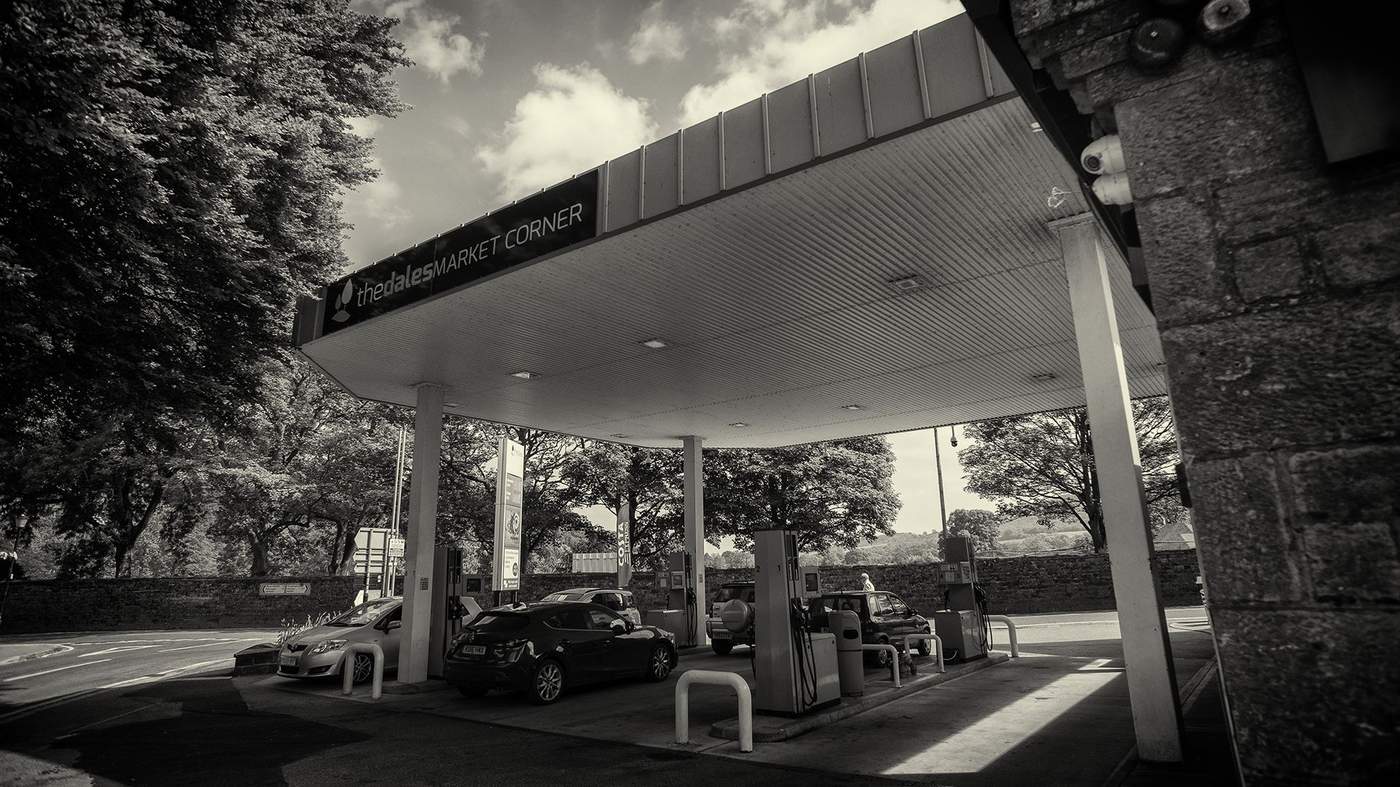 Sylvia Fergus, 77, sold fuel at the original filling station and works with Stacey. "I was 37 when I started," she says.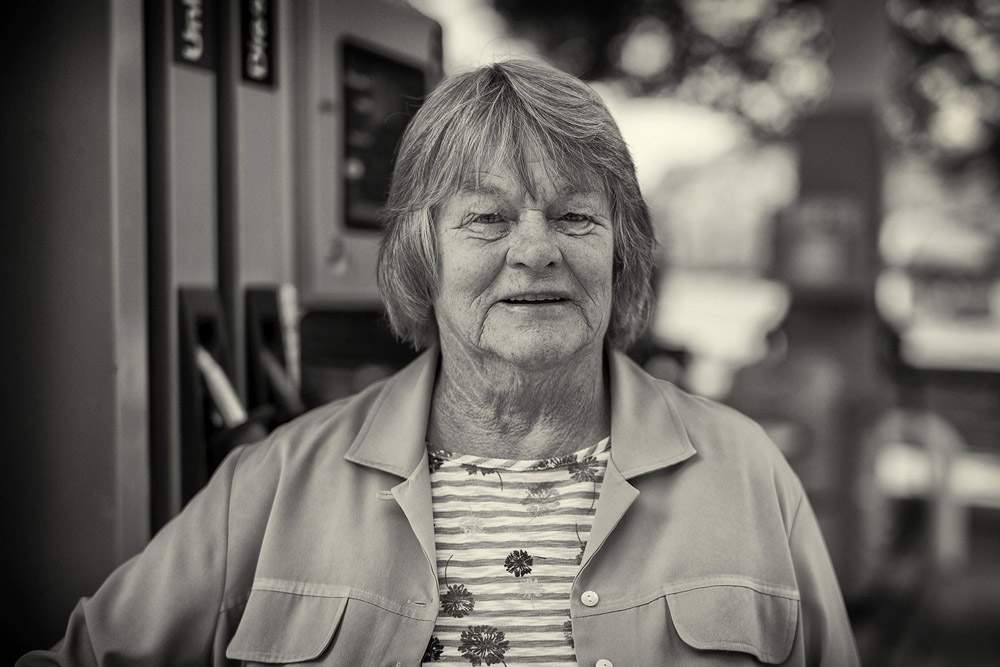 She has seen a lot of changes. "We don't go outside, except for one or two old ladies who still want serving. I didn't like it at first – I liked going out to someone."
"When I first started Sylvia trained me," says Stacey. "If anything failed on the old pumps it was very hard to source new fittings. When the planning permission came through for the revamp we got four new pumps of two nozzles each."
"I would say there is more tourism now," says Sylvia.
Stacey agrees: "The new shop and filling station keep the tourists in the village, before they used to go to Harrogate or Ripon."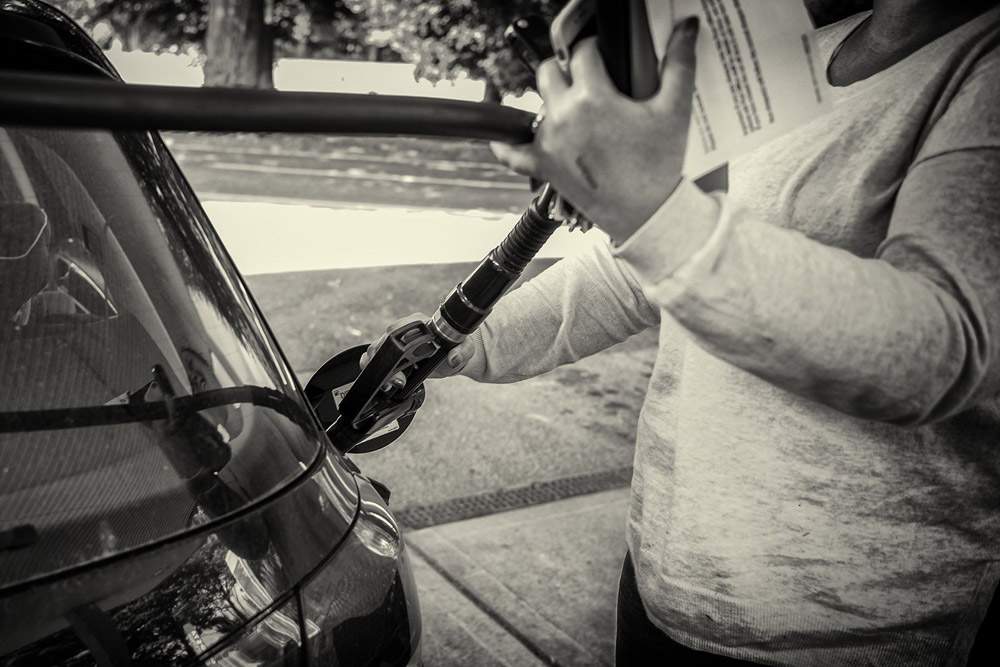 Fuel sales have also increased. "People used to spend £5 or £10 and then go elsewhere, but now we are a bit more competitive, and we notice that people use us more," says Stacey.
She's quick to explain the shop doesn't compete with local suppliers. "When we first opened, we had a baking section but we have a really good bakery next door, so we've cut that bit out."
The site has developed more than was originally intended.
"The Post Office is new," says Stacey. "It was going and nobody else wanted it. To be honest, we didn't either, but they came back to us and said if you don't take it, Pateley Bridge will lose the Post Office. So it's now here.
"We really subsidise it to keep it, but it does bring people here. The whole development feels like a hub. Everyone knows everyone."
Sylvia says she still serves customers she's served for 40 years. "I've got caravan site visitors that come every year and laugh and say: 'You're still here!'"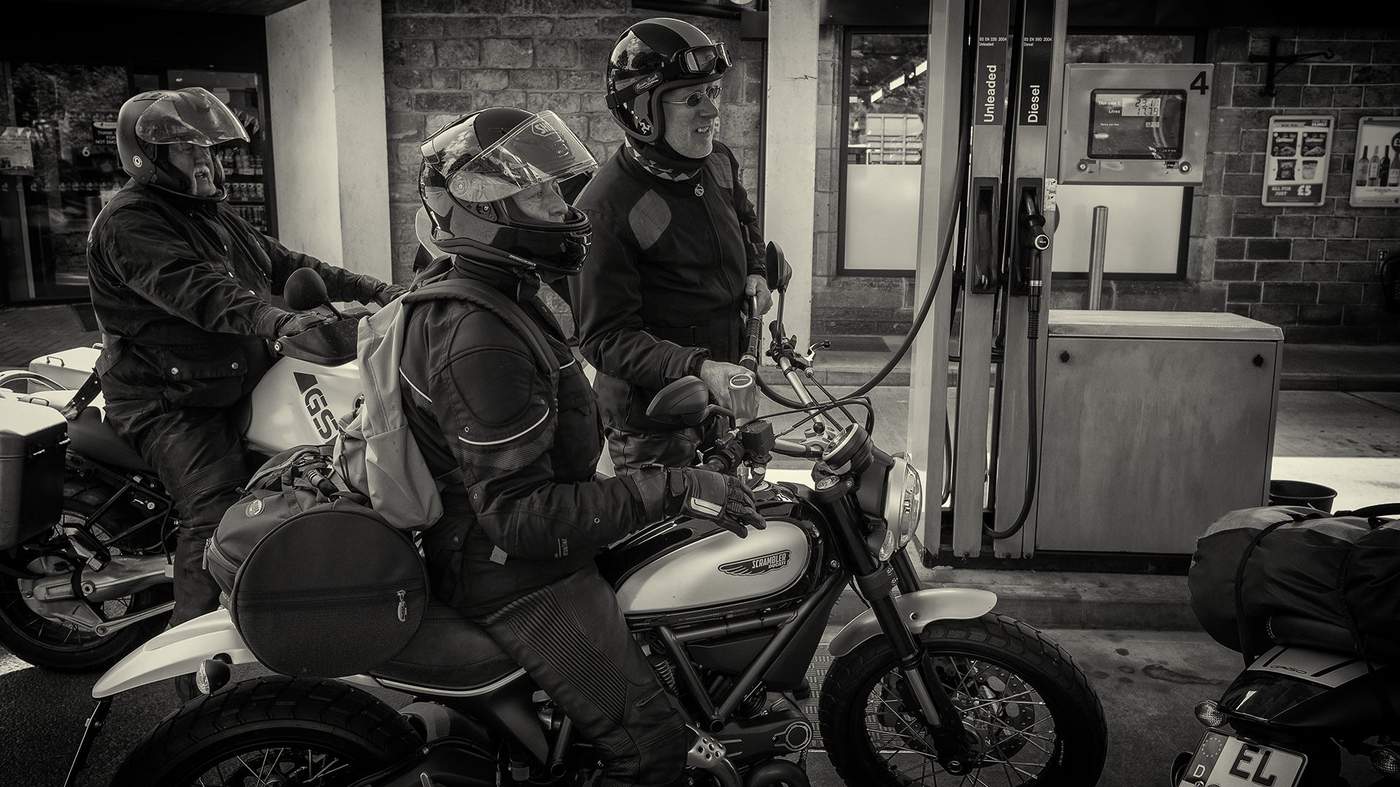 Set by the shores of Loch Lomond, the village of Luss has a population of less than 200.
The local estate, owned by Sir Malcolm Colquhoun, added a filling station in 1965, but by the start of the 1990s it was losing too much money and closed.
"Without it, it was a round trip of some 20 miles to get fuel," he recalls. Change came when Sir Malcolm went on holiday to France and nearly ran out of fuel.
"Luckily I found an automated do-it-yourself filling station and thought it was a brilliant idea."
The new filling station opened in 2016, part of a strategic report commissioned by the estate to rejuvenate the village.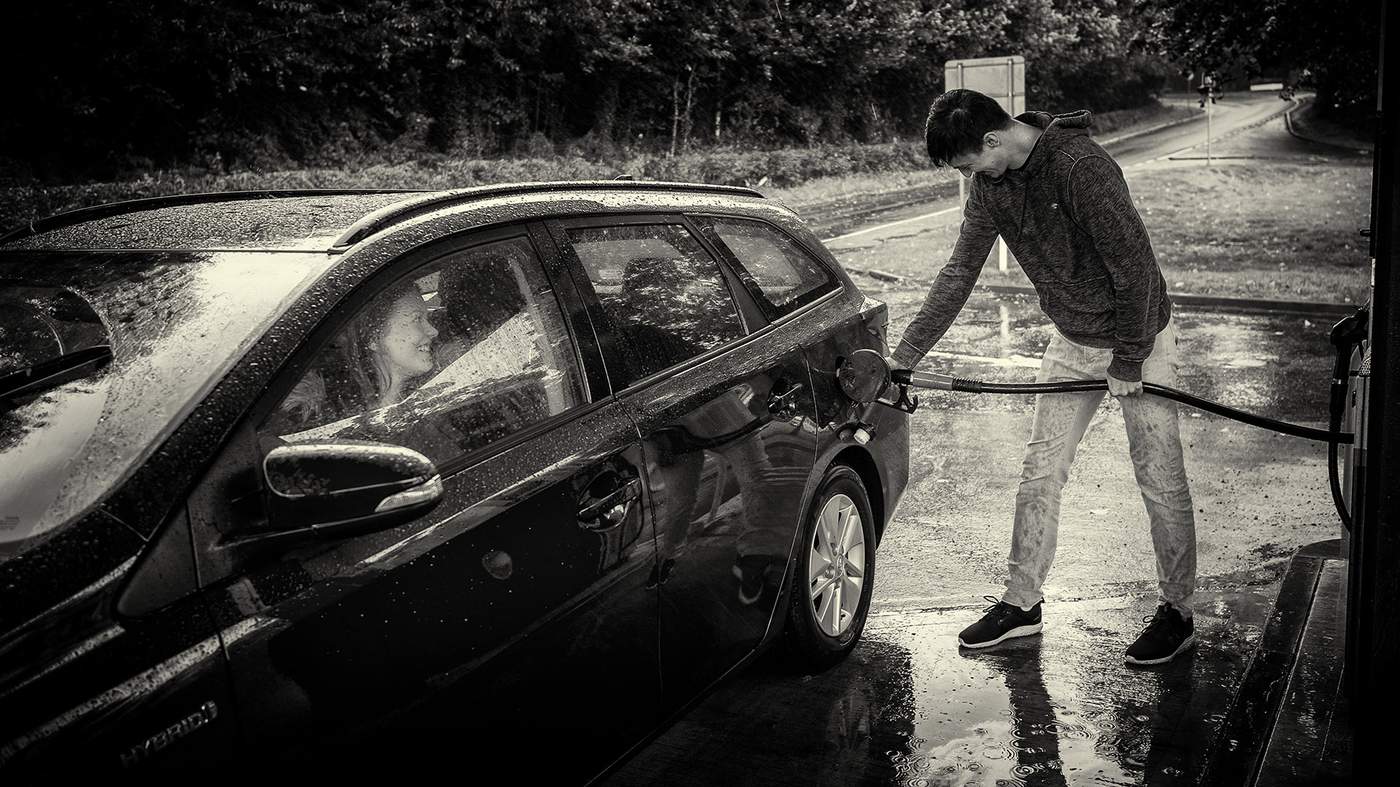 "It highlighted the filling station should be reopened, partly as a resource for the community and partly because of the large number of people going up and down the A82," says his son Patrick.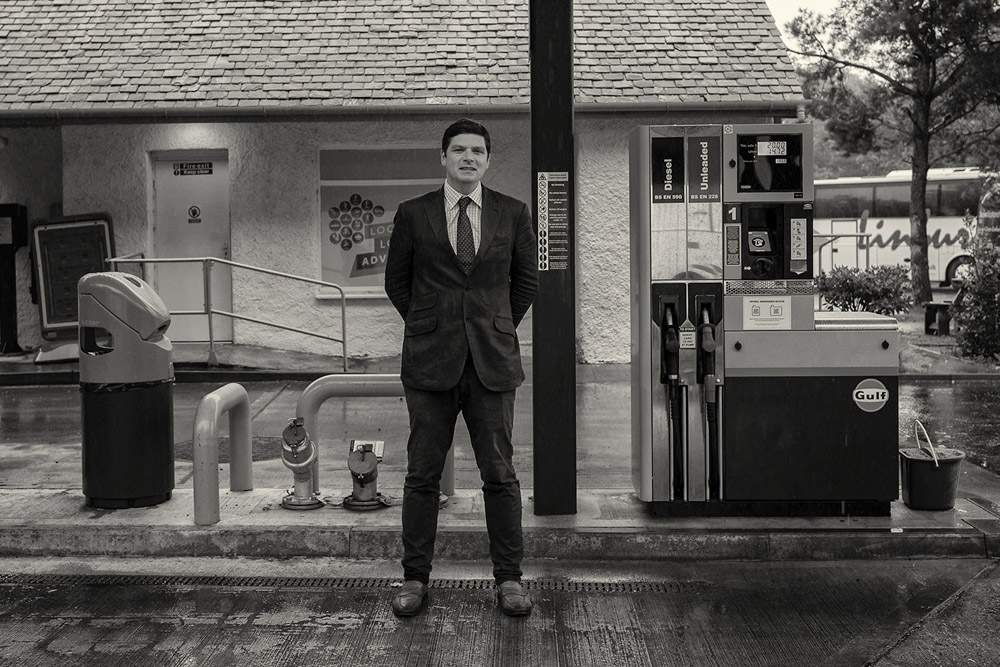 "The objective of the estate has never been to make money out of the filling station - the margins are too tight. It supports inward tourism. People are stopping. They see the sign, they say: 'Oh, Luss has a petrol pump now and there seems to be a seafood bar, a hotel, a shop.'"
For Sir Malcolm, the filling station is a starting point for rejuvenation.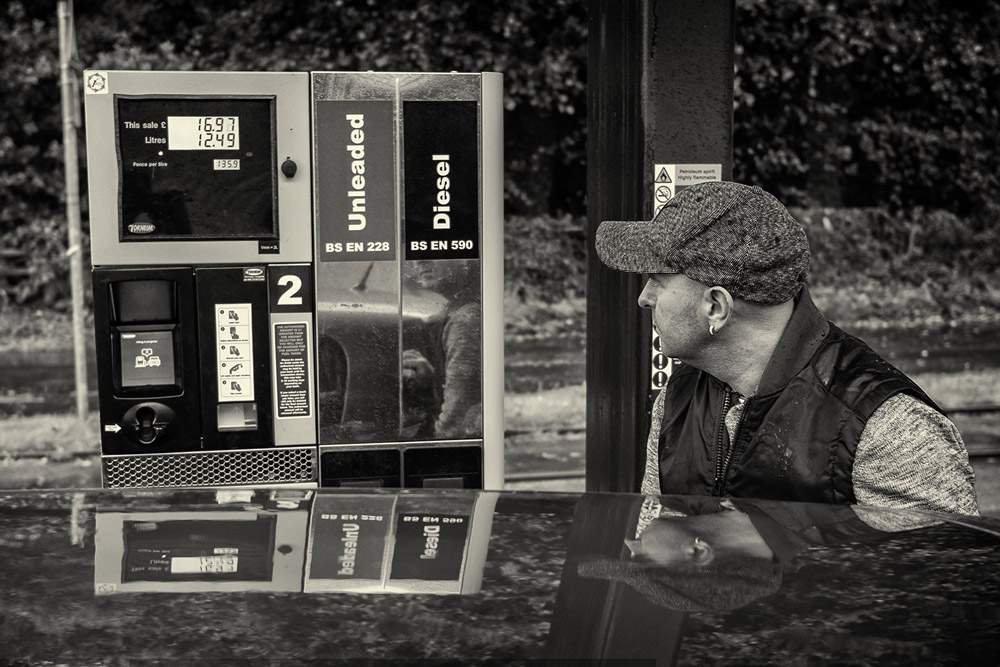 "Places like Luss can turn into retirement villages, but they need families and children to continue. There are real difficulties in rural communities and the mission is to breathe life into Luss by bringing jobs and opportunities and economic prosperity."
With pretty stone houses on the edge of the famous Loch, Luss's film-set looks attract around one million visitors a year, all squeezed into a few short months.
"Part of the challenge is to control tourism by giving visitors something to do," says Sir Malcolm.
The filling station and its nearby car park now provide a central hub, allowing the estate to link visitors with local businesses.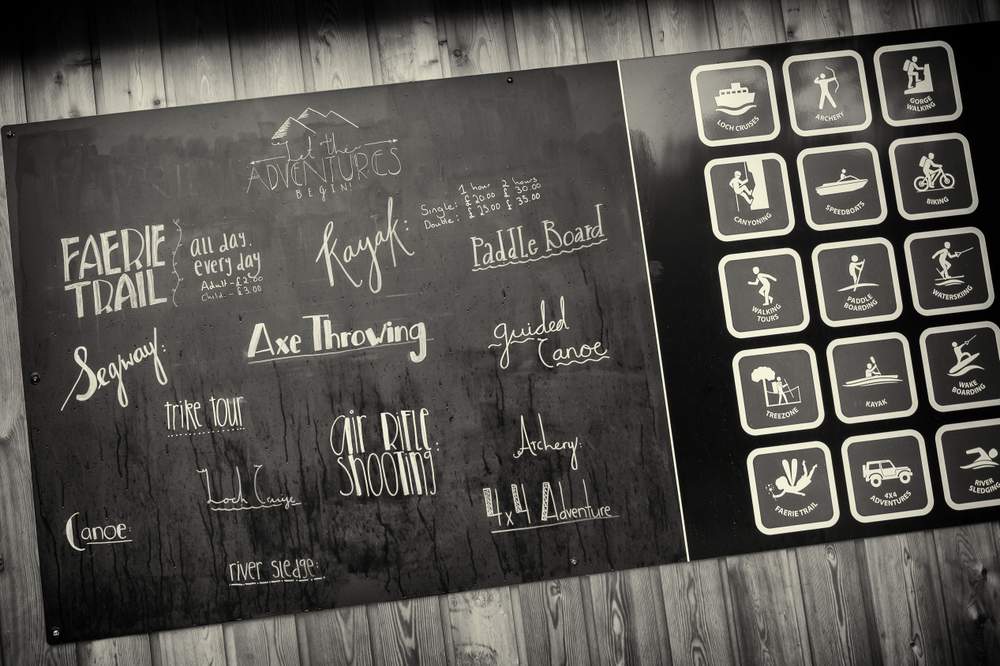 "This season we opened up Lomond Adventures," says Patrick. "It brings together a lot of local activity providers that we already have partnerships with. So you can arrive in Luss and find one place where you can find out what you can do."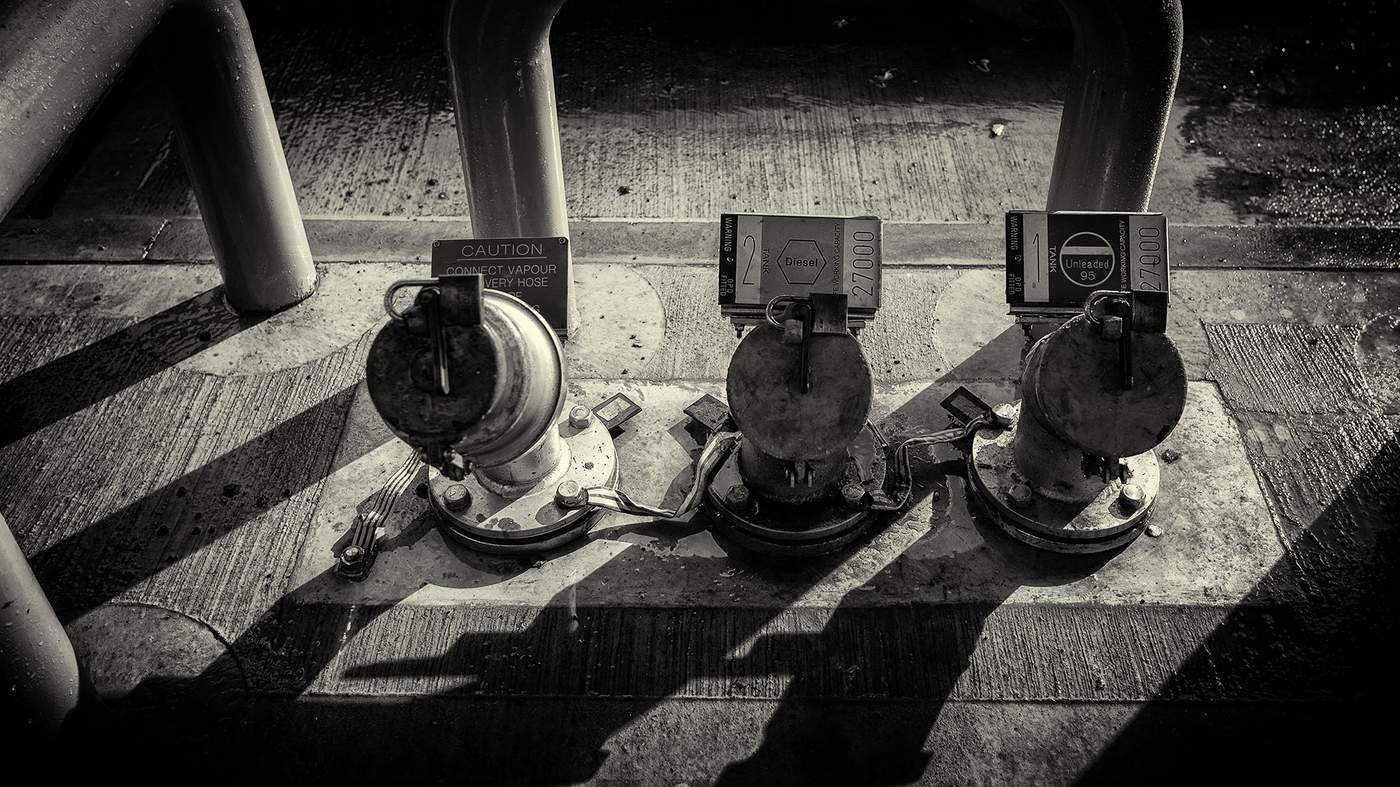 Ed Hicks is American and has lived in the UK since he was a child.
He heads up the Army & Air Force Exchange Service (AAFES) in the UK and Norway, operating the US government's retail business for its armed forces - including fuel stations on US army bases.
The filling stations at RAF Mildenhall and Lakenheath in rural Suffolk serve the largest US Air Force presence in the UK.
"Between the two facilities there's probably between 7,500 and 8,000 people using the filling stations," Ed says.
"The filling station in Mildenhall has been here since close to the second half of World War Two," he says. Following a recent upgrade, it is modern and impressive. "Sparkling," says Ed.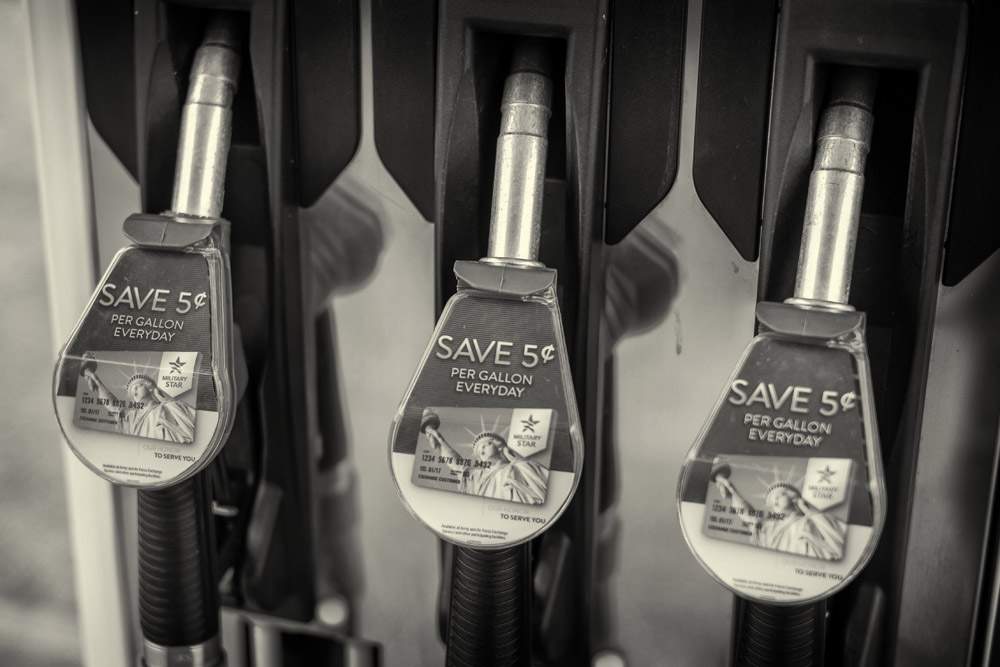 Ed has always worked for AAFES, beginning on the fuel pumps around him.
"At 17 I was mad about cars and there were no apprenticeships going, so I ended up working on base at the gas station in Mildenhall. That was in 1981. The base is pretty much exactly the same."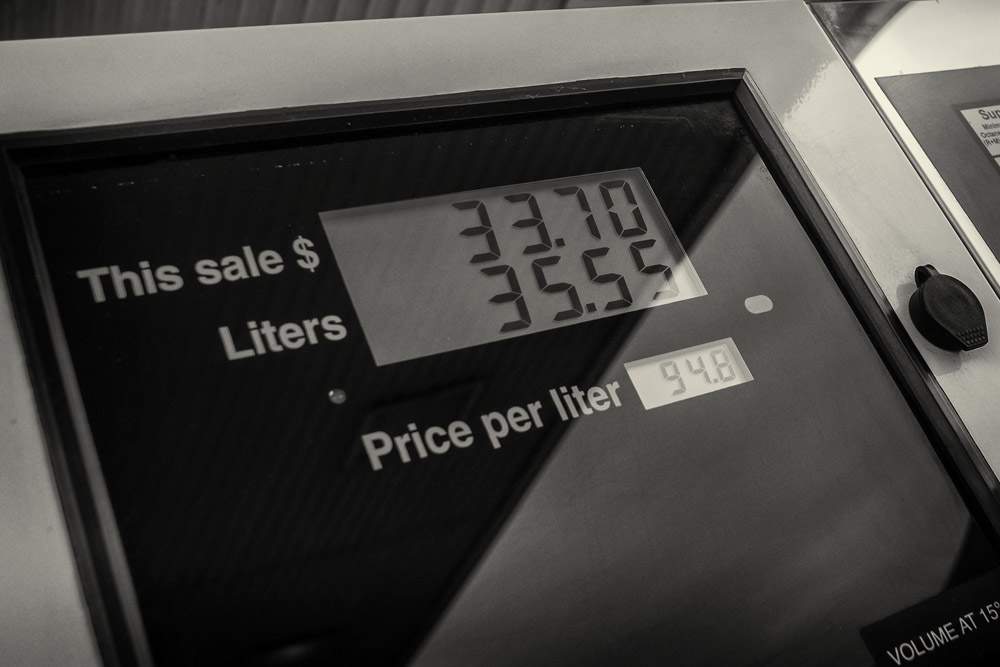 Fuel is sold tax free to all US service personnel. "It's so they can get to and from their duty station," says Ed. "The fuel prices are an average of prices in the US and are in US dollars."
David Thoms also works for AAFES. "I started on 4 December 1967," he says, his accent recognisably American. His father was an American pilot, fighting in both world wars. His mother was Welsh.
"I work now in the shop here stocking shelves. I've been working for this organisation for over 50 years. I'm proud to serve them. It's always the same mission – supporting US troops."
Ed agrees: "We have about 34,000 associates working for us and about 75% of those associates have some connection with the military. With our company, a lot of our associates are very long term.
"Unless you're a US service member most people outside the gates here will never have heard of us."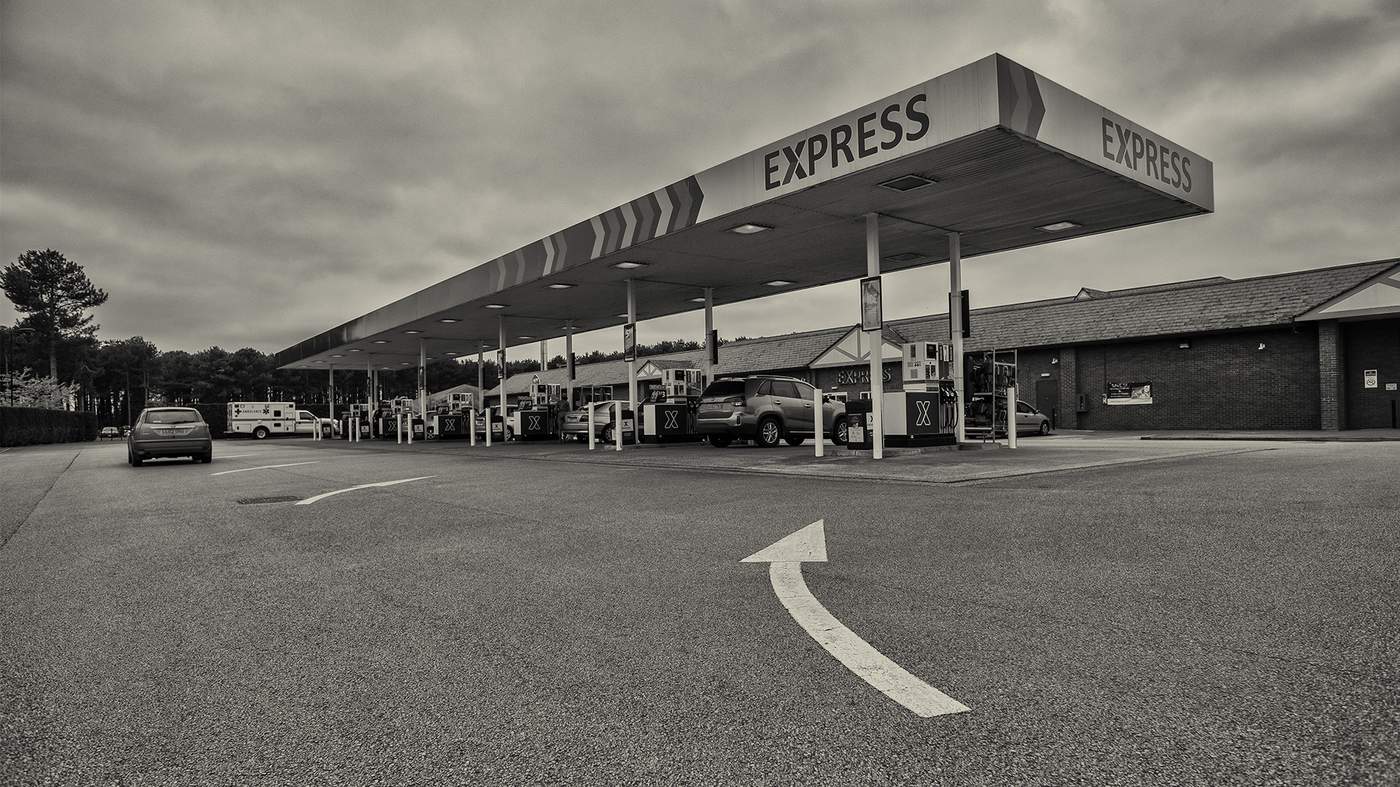 Photography: Phil Coomes

Text: Amber Dawson

Editor: Kathryn Westcott

Sources: Petrol Retailers' Association and Experian Catalist