A dress fit for Meghan
Five young designers create the dress they would make for the royal wedding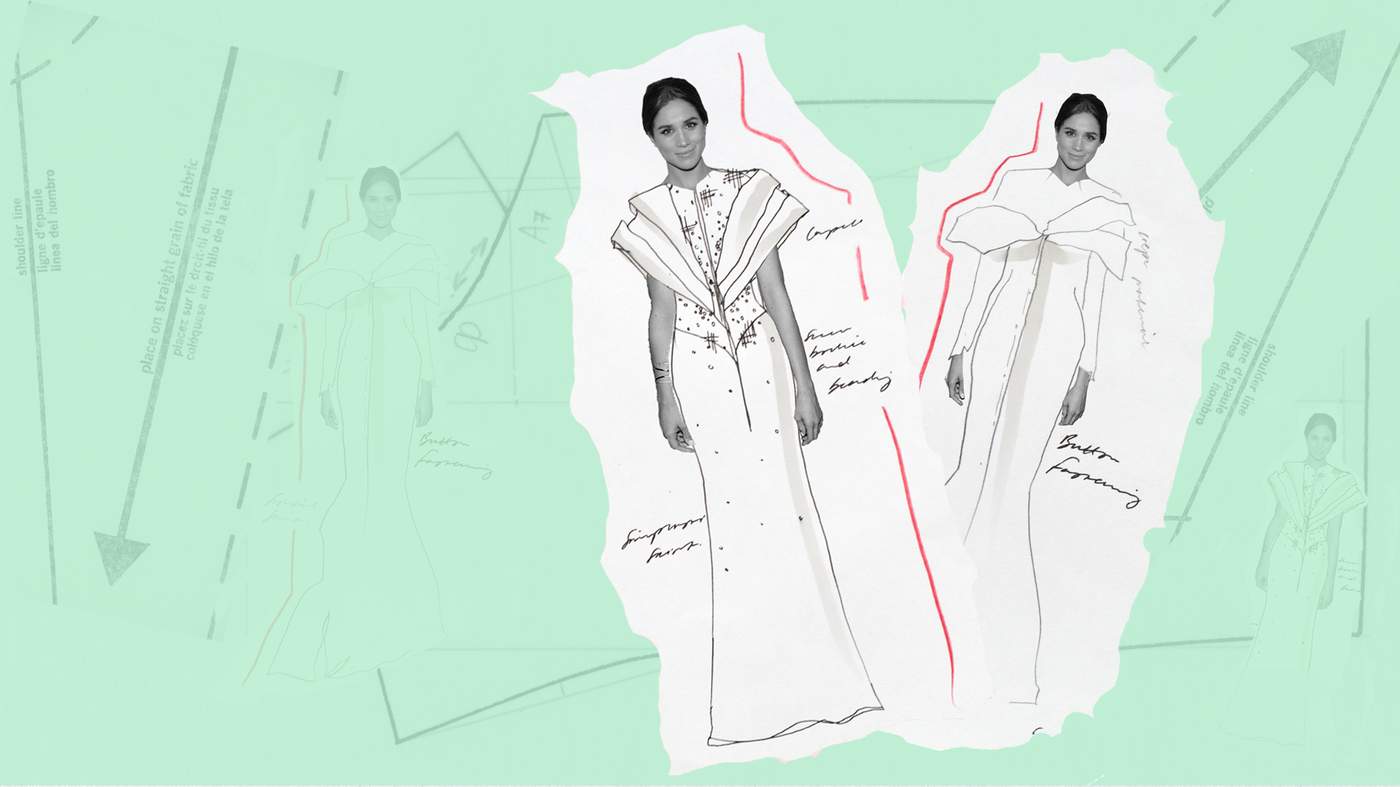 The details and designs have remained one of the most closely guarded secrets of the royal wedding.
But that hasn't stopped speculation on everything from Meghan Markle's veil to the length of her train.
Here five young designers describe what they would create for the new royal.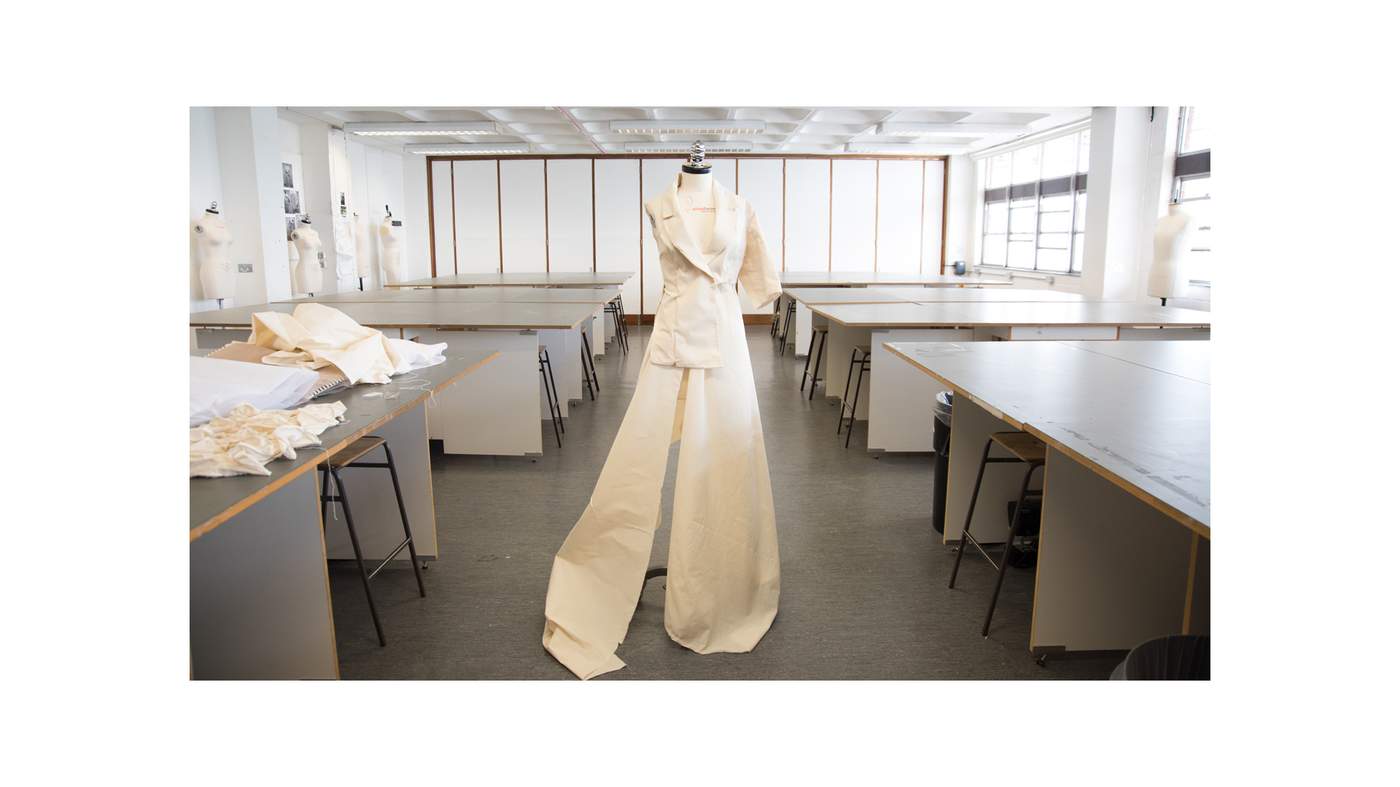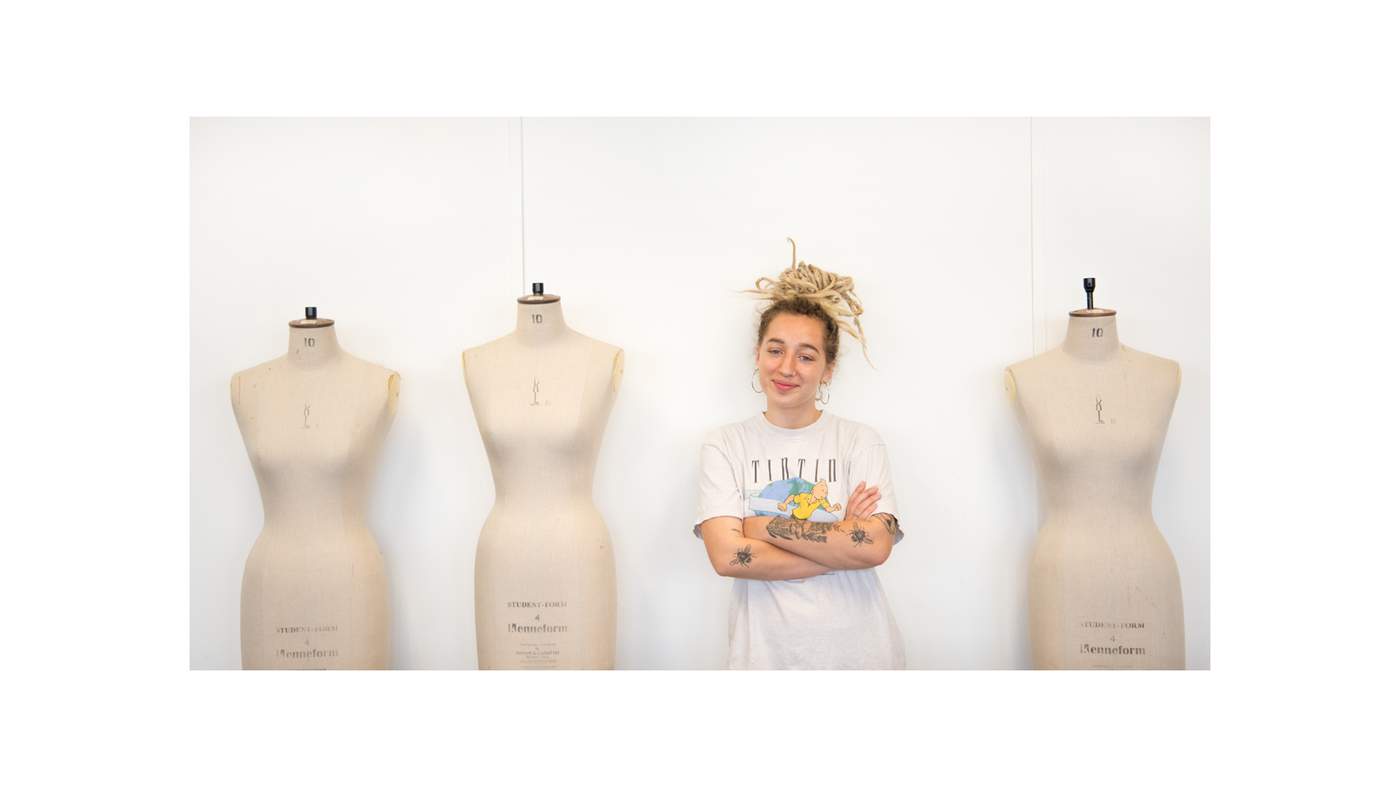 "Meghan is such a strong female," says first-year fashion student Sydney Cassidy, sat in the Kingston School of Art studio.
Sydney says this gave her the confidence to move away from certain bridal traditions "to design something she would feel empowered in".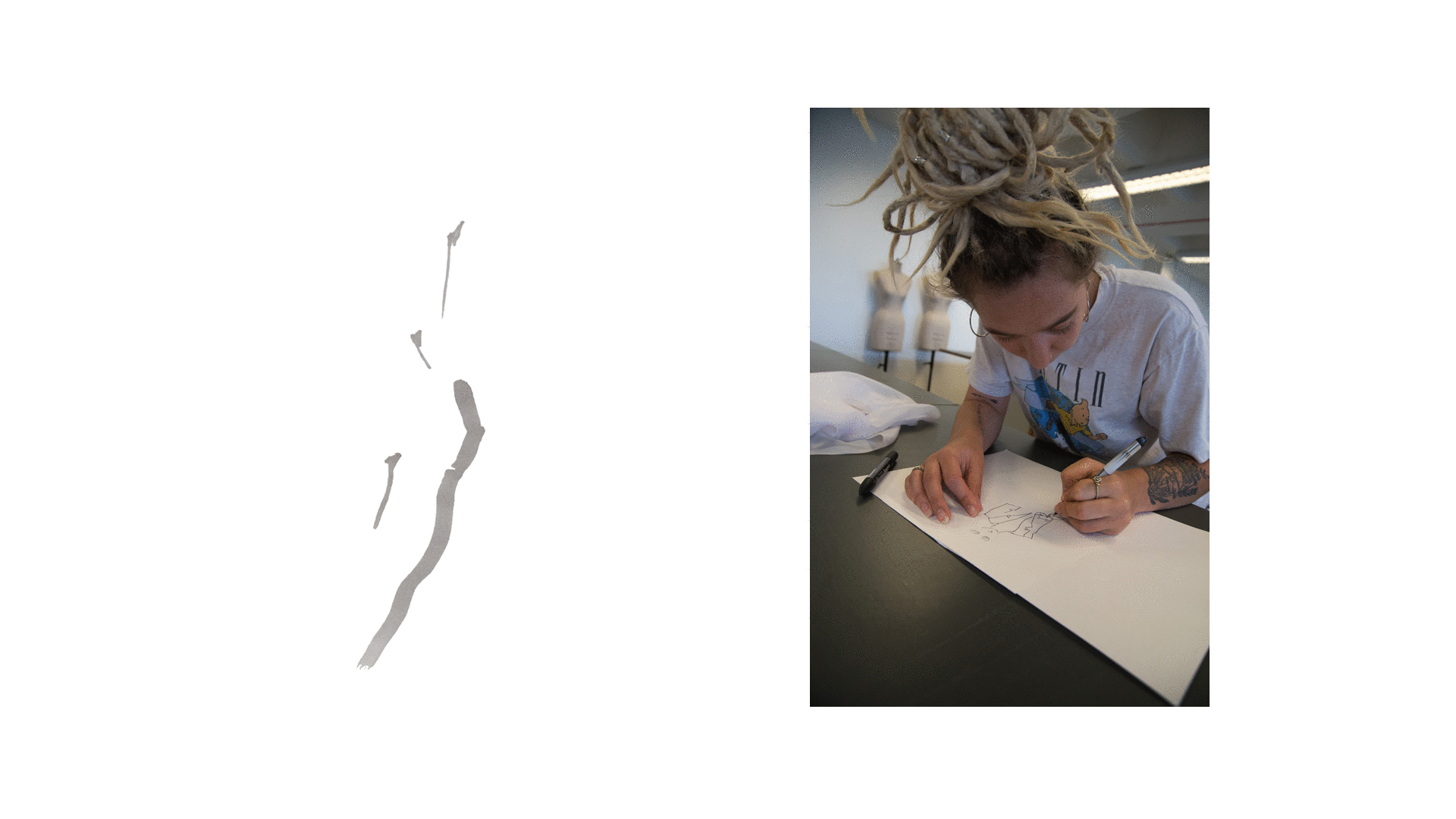 "Meghan's always stuck to simple clothes with little details.
"She plays with collars and shape but it's always youthful," the 20-year-old from south London says.
Sydney looked at past royal brides and grooms. A picture of Princess Margaret on her wedding day is given an androgynous twist, with the formal trousers of a morning suit paired with the top of her silk organza gown.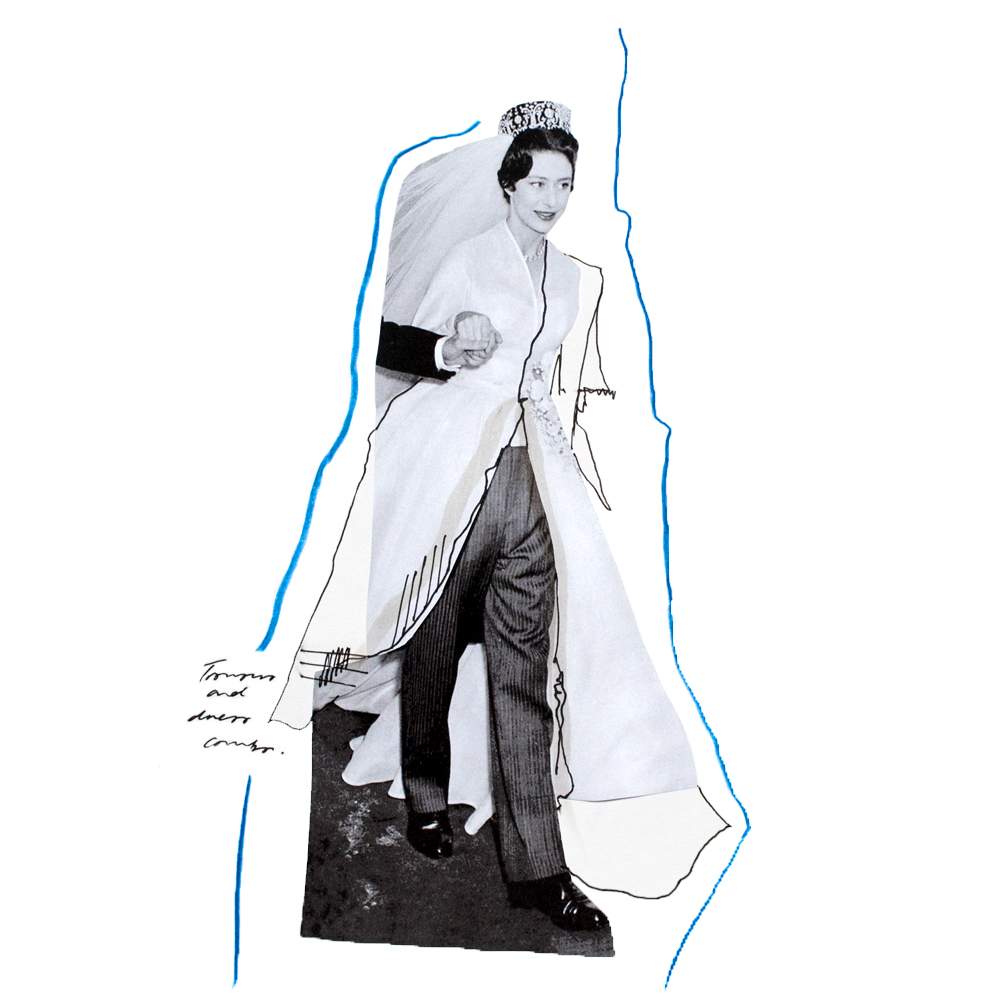 This led her to design a structured wedding dress putting signature elements of a suit at its centre.
"Everyone says about how different this is going to be - a new generation of royals.
"Times are changing and this dress would reflect that."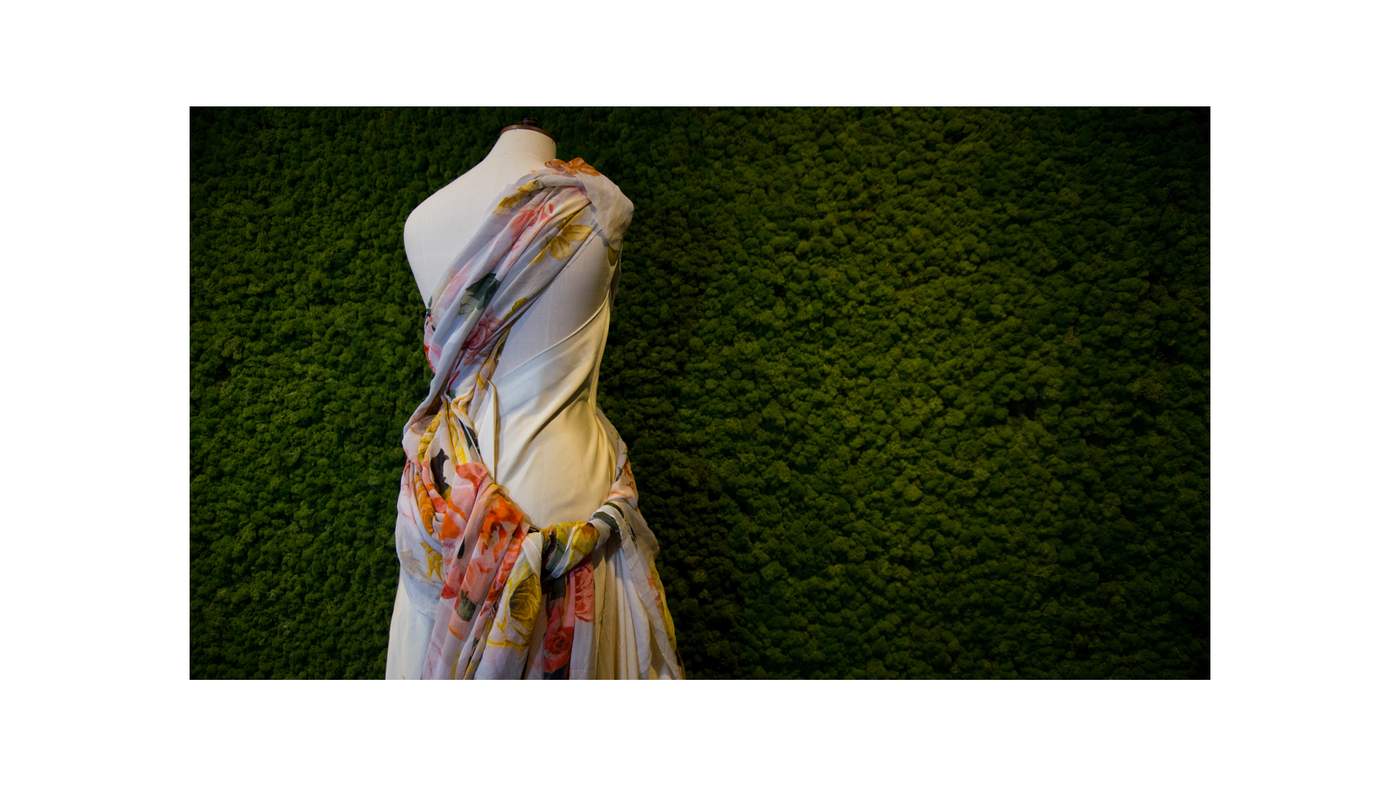 Meanwhile colour is at the forefront of Hannah Creak's floral wedding gown.
"She could start a whole new era of wedding dresses," the 19-year-old from Nottingham says.
Traditional wedding dresses often feature floral patterned lace, but don't include colour "which is the best part of the flower".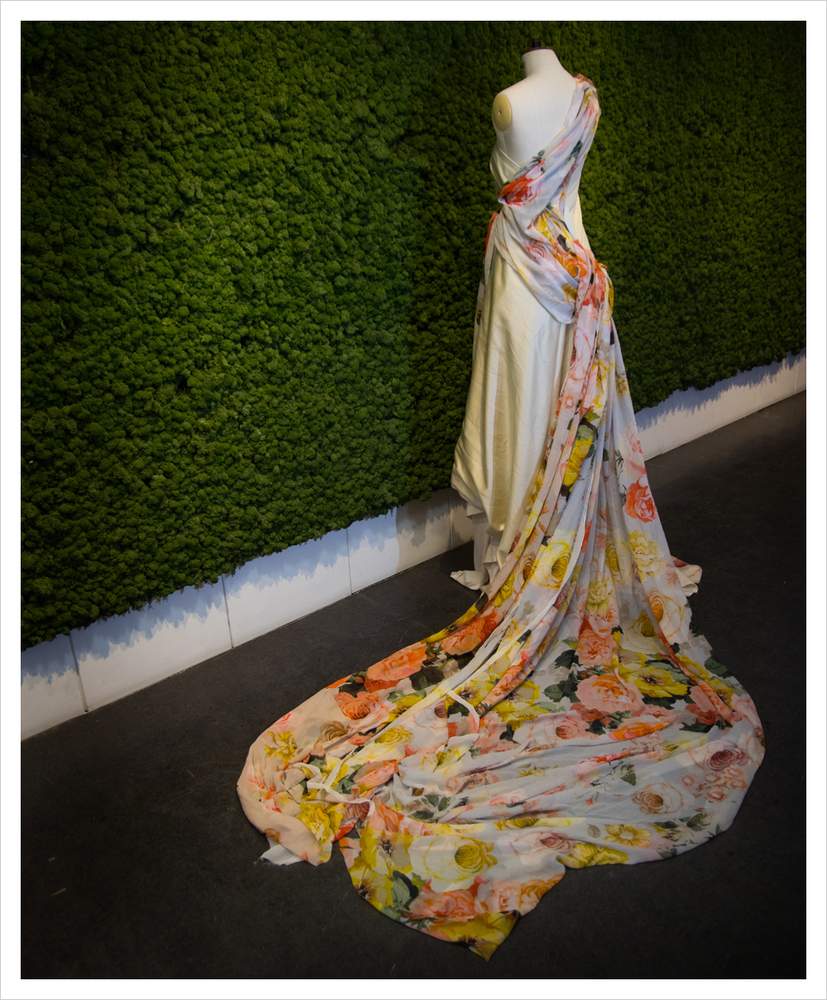 Pictures of a young Queen wearing floral dresses while visiting the Commonwealth in the 1950s led Hannah down this brighter path.
"I was struck by images of the Queen meeting the King of Nigeria."
Hannah gave these floral fabrics a modern twist - literally wrapped around the body - complete with a dramatic train and head wrap style veil.
"This dress is about standing out. I want Meghan to feel powerful and feel the togetherness of their cultures and families."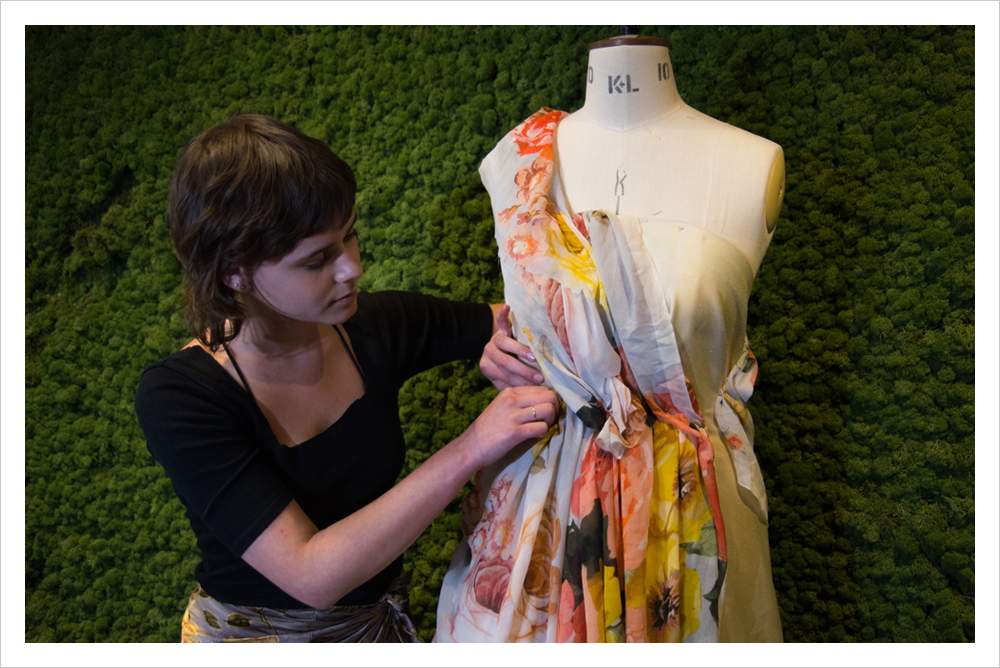 Hannah, who is half Portuguese, said she relates to the notion of "split cultures" and heritage, like Meghan, who is mixed race.
She may be dressing royalty, but this dress wouldn't have a princely price tag. The underskirt is made from curtain material.
"It would be really amazing if a royal wedding dress was something like a £50 dress," said Hannah - whose own outfit was entirely made up of second-hand charity shop finds.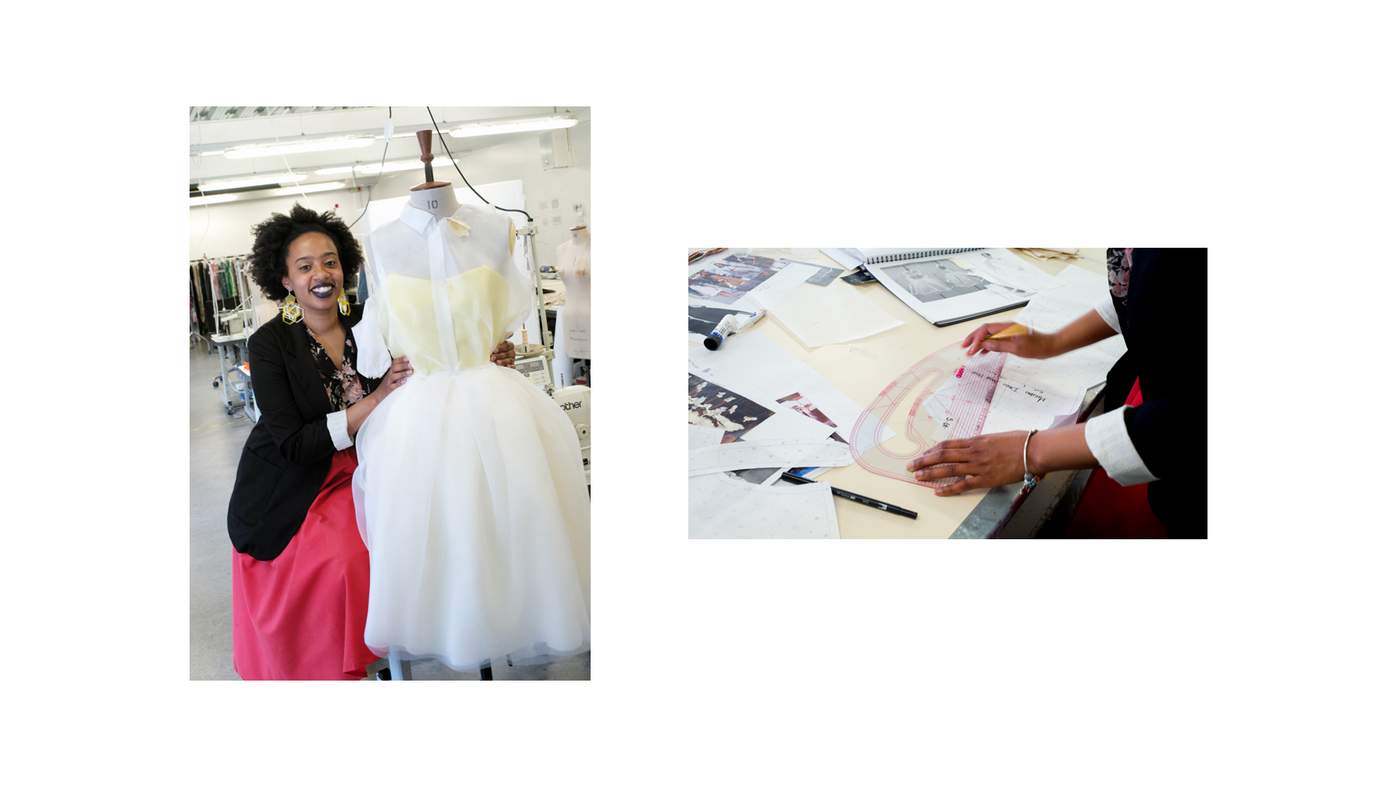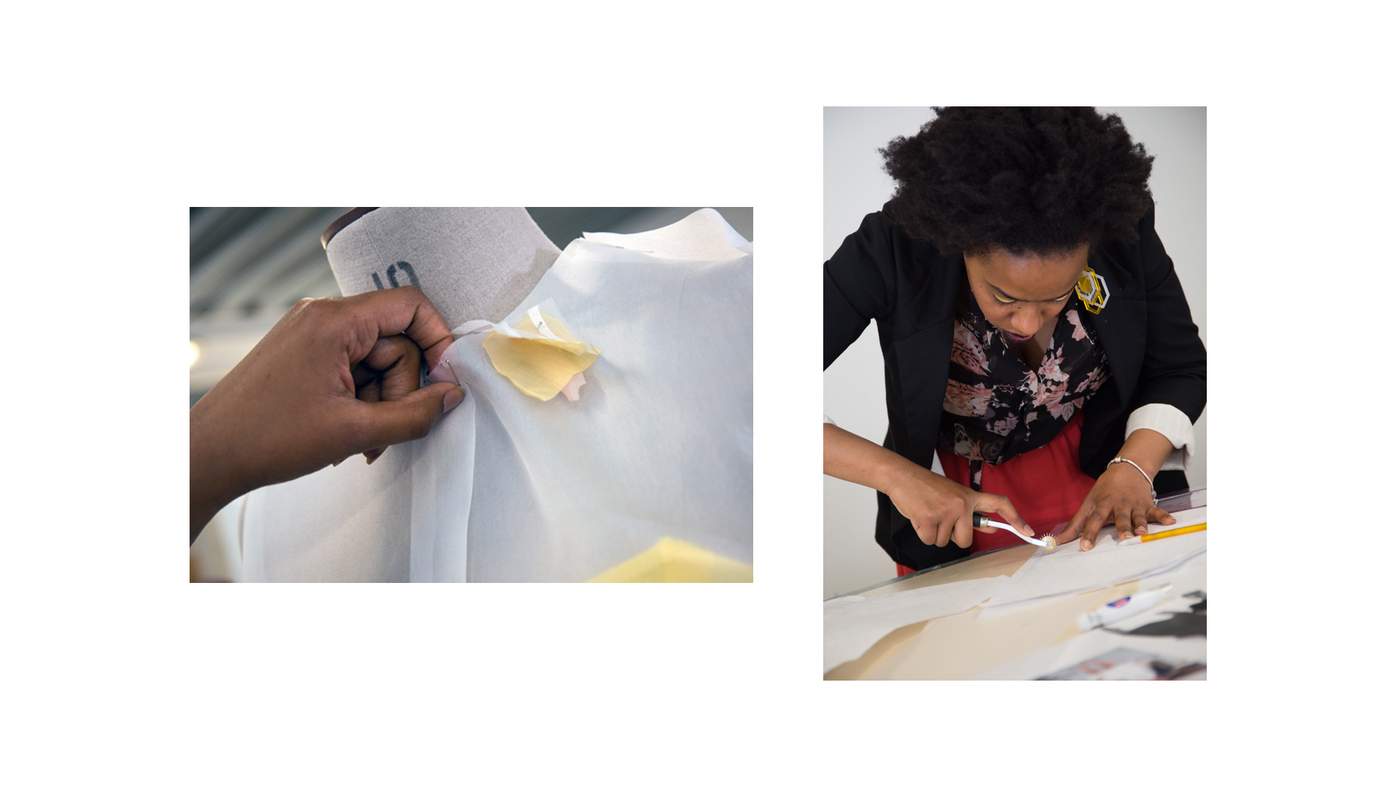 Final year fashion student Sydney Garrett said she felt like a royal stalker, carrying around so many pictures of the bride-to-be.
The 28-year-old's pretty knee-length design began to take shape after leafing through a pile of images of Prince Harry and Meghan.
"Family and history are very strong in the black community - especially back in the States," she says.
Sydney is from New Jersey - on the opposite coast of the US to Meghan's hometown of Los Angeles.
Her research led her to pictures of her own childhood and family members dressed up for special occasions.
"Easter Sunday is such a big day in the black African American community. You'd always get a white puffy dress. It evoked such a strong feeling and image."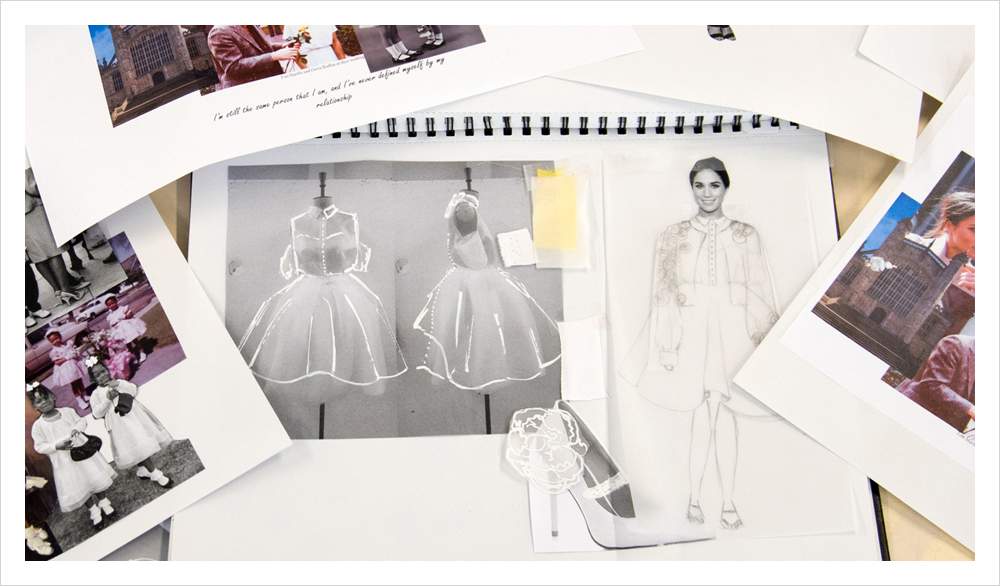 Sydney also found a picture of Meghan's parents on their wedding day and details from Meghan's mother Doria's dress - like the collar and small buttons - can be seen in the final design.
"A wedding is a romantic connection between two families and histories," Sydney says, and this particular wedding is "huge", so Meghan should "wear something fabulous to celebrate that".
A hint of colour peaks through the soft layers of Sydney's design.
"I thought she may want a splash of colour. I played around with pinks and yellows - the colours of peonies, which are apparently Meghan's favourite flowers."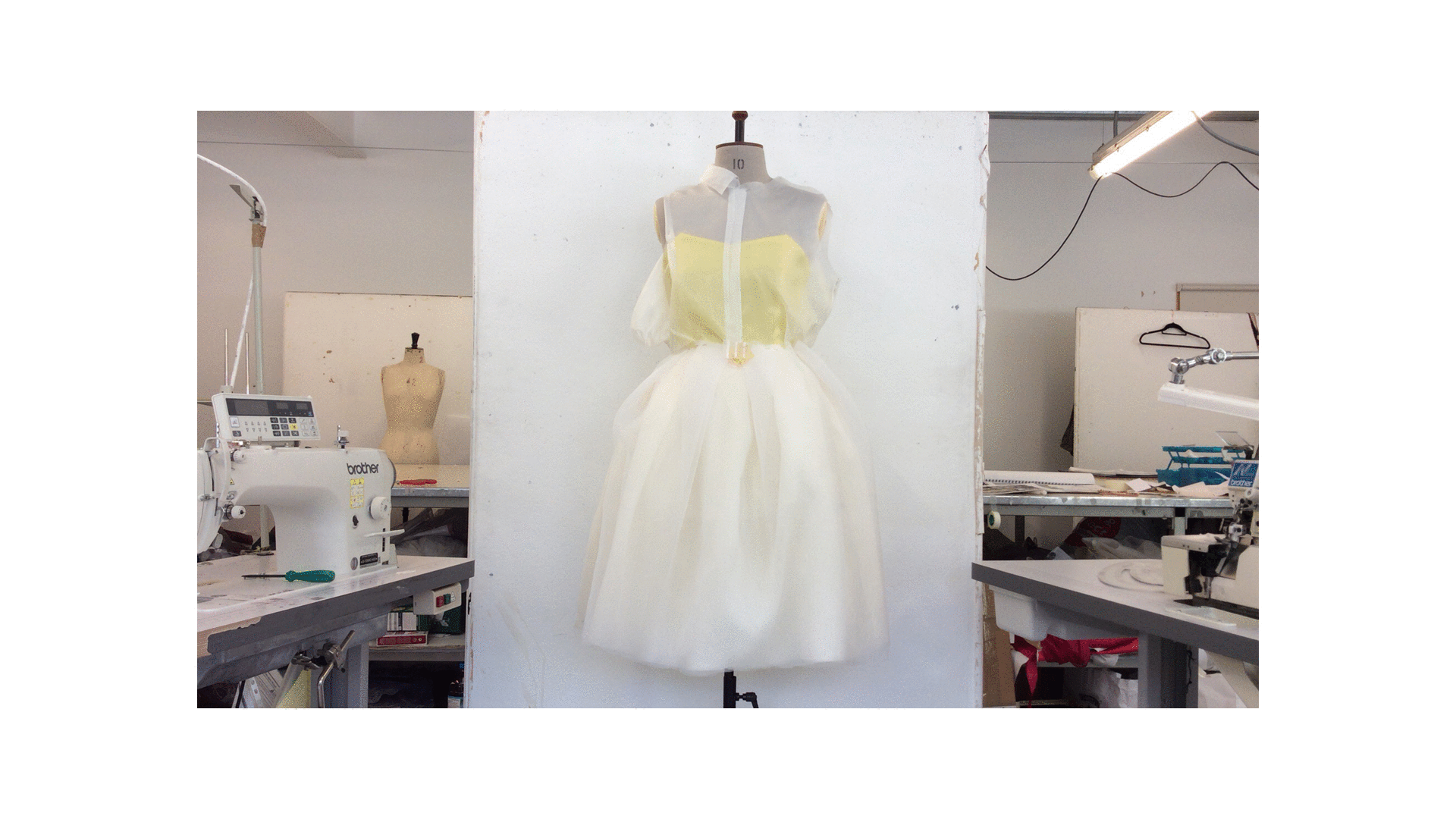 Also taking floral inspiration is designer Gladys, who makes clothes under her brand Amai Chipo.
"I've never done anything like this," she says, stood in her mother's Brighton living room next to a classic floor-length gown covered in hundreds of tulle flowers.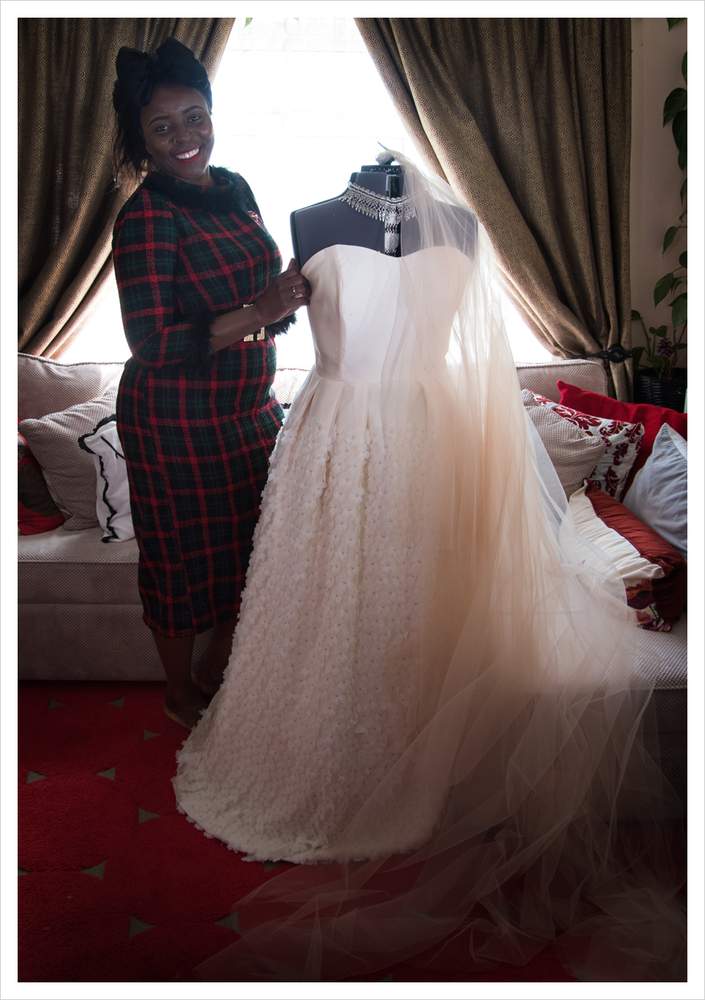 "I went out to look for lace, but when I saw this fabric, I just thought 'perfect' and I didn't think twice."
There are no drawings or patterns to give a hint to the dress's beginnings, as Gladys works straight on to the mannequin, folding and pinning her way.
"I work with what goes with your body. You don't want the dress to wear you; you want to wear the dress," she says.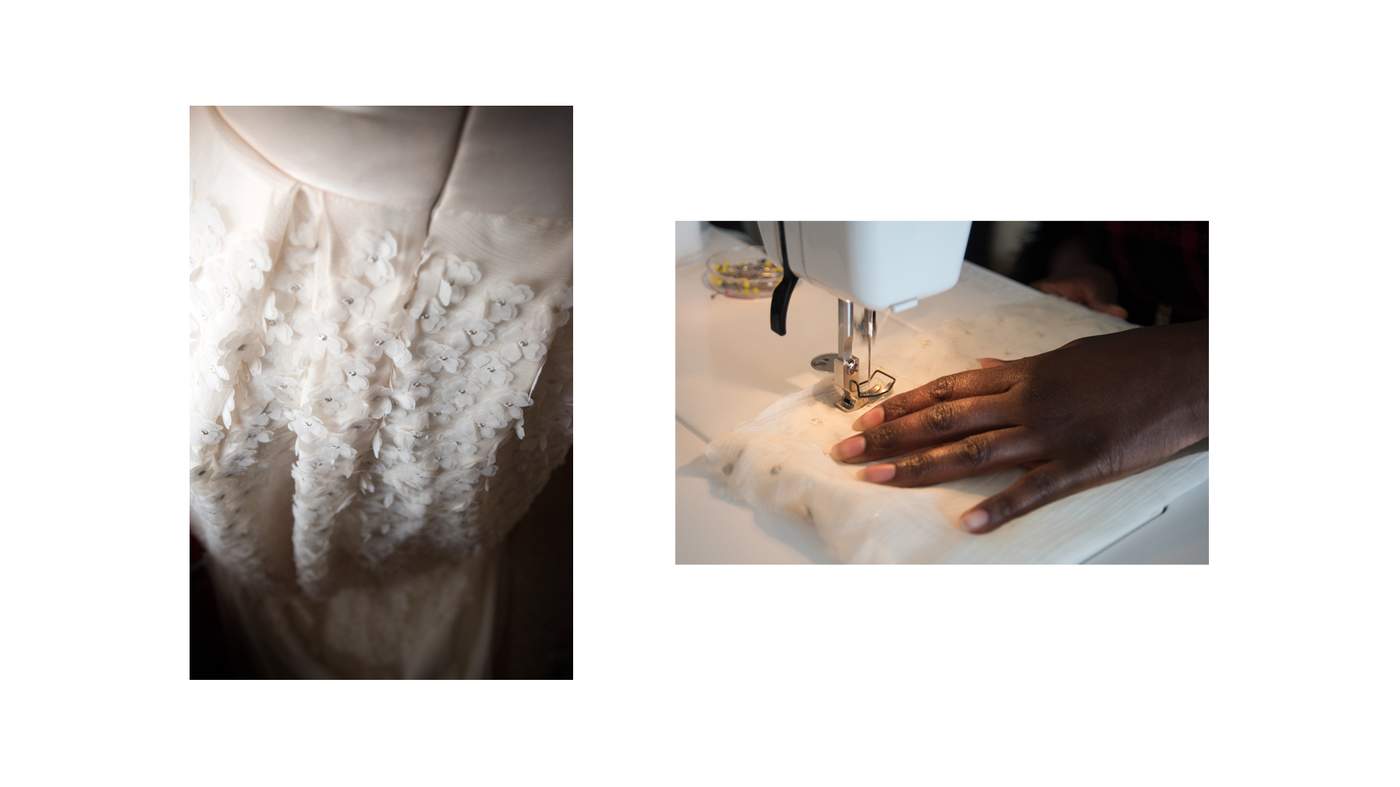 Dressmaking has always been in Gladys's life. Before she was making outfits for her daughter in their south London home, her mother would make her clothes in Zimbabwe.
Today, the 36-year-old takes commissions through social media and is rarely seen not wearing her own pieces.
"Meghan looks petite, almost like a fairy to me. She will feel like a princess in this dress... special and beautiful, but sexy too. I wanted it to be strapless."
But there is some adornment for the neckline - a heavy metal necklace, Gladys's so-called "Wakanda necklace" - a reference to the comic book Black Panther - for that extra "something regal".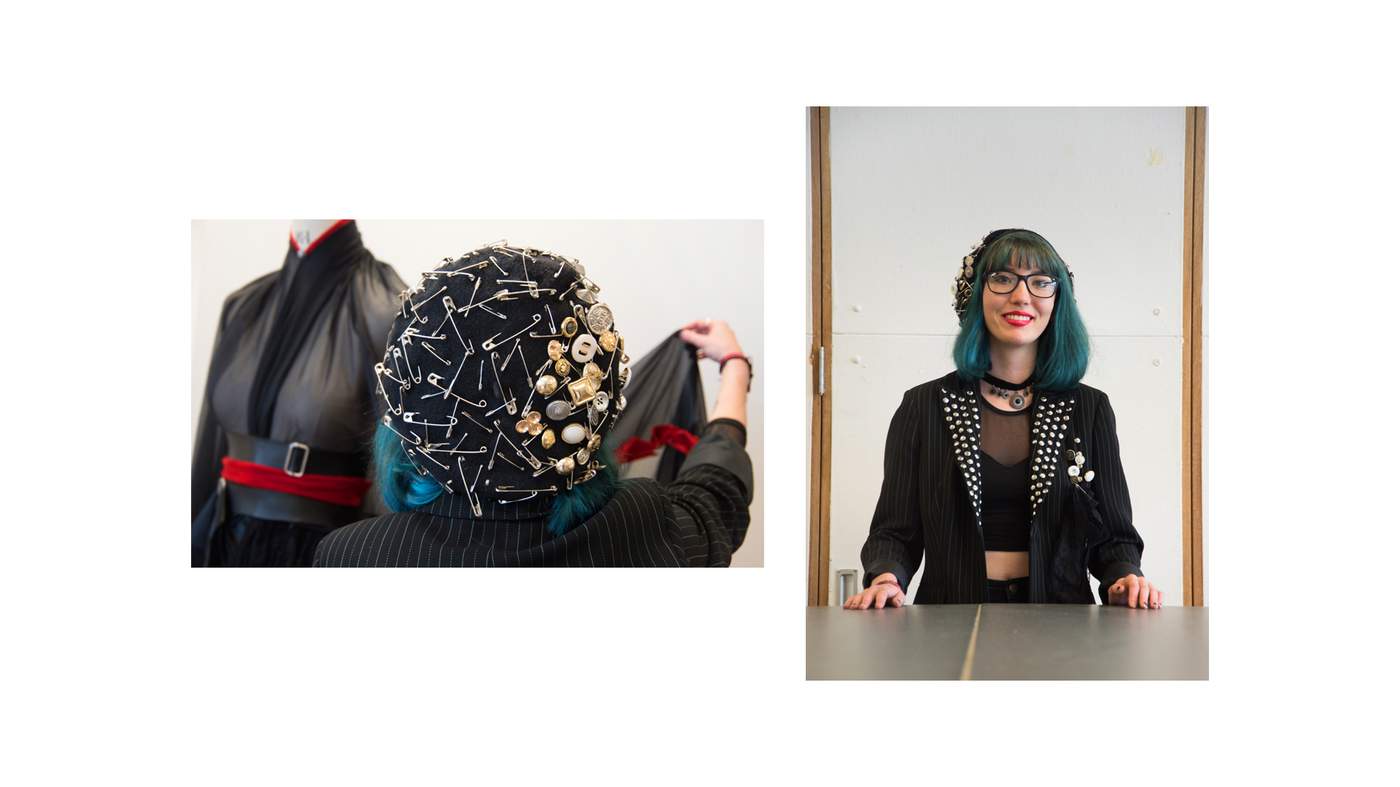 There was no fairytale in first-year fashion student Emily Radforth's creation.
"I wanted it to be quite different from a traditional dress," the 20-year-old said of her black and red design, which would likely have royal fans choking on their cucumber sandwiches should it grace the aisle in Windsor this weekend.
Fusing the Hollywood glamour of Meghan's past with the classic uniform of Harry's military career, sumptuous velvets, satins and tulles meet leather straps and buckles.
Black and red can be "very powerful", she says, adding that both colours have featured in the outfits of royal grooms.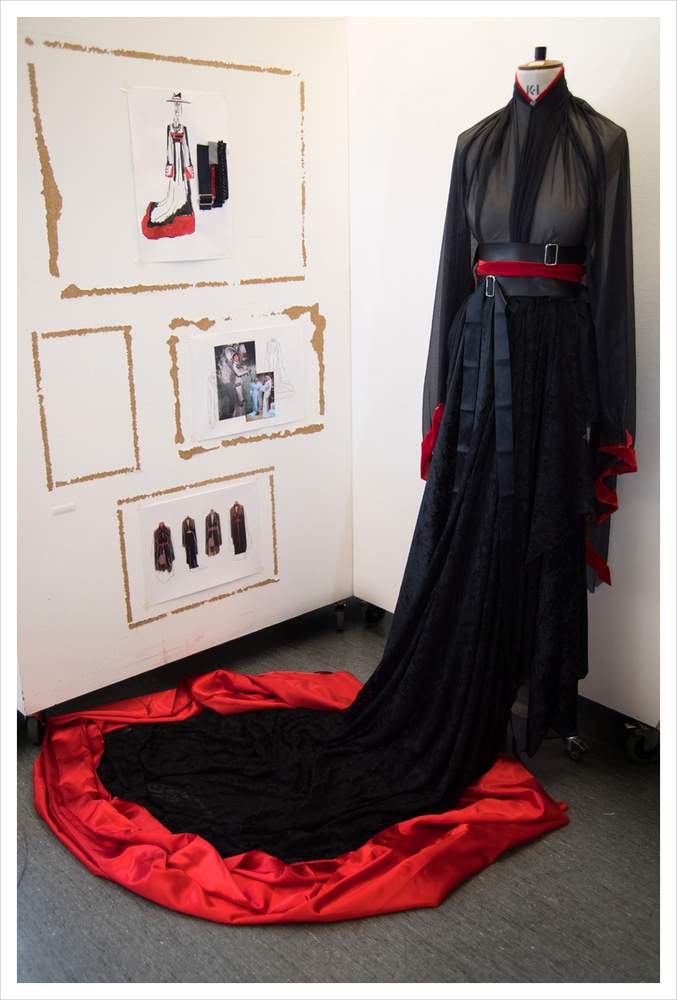 "With her being this celebrity... she already has her own status and has made her own way."
Emily's modern princess wears a hat, not a tiara, and more specifically: a black and red fedora.
"It's a dramatic dress," the Liverpool designer says. "I would hope she would feel empowered in it and a little bit sexy too."