'How can somebody be so cruel': Why did this man use HIV as a weapon?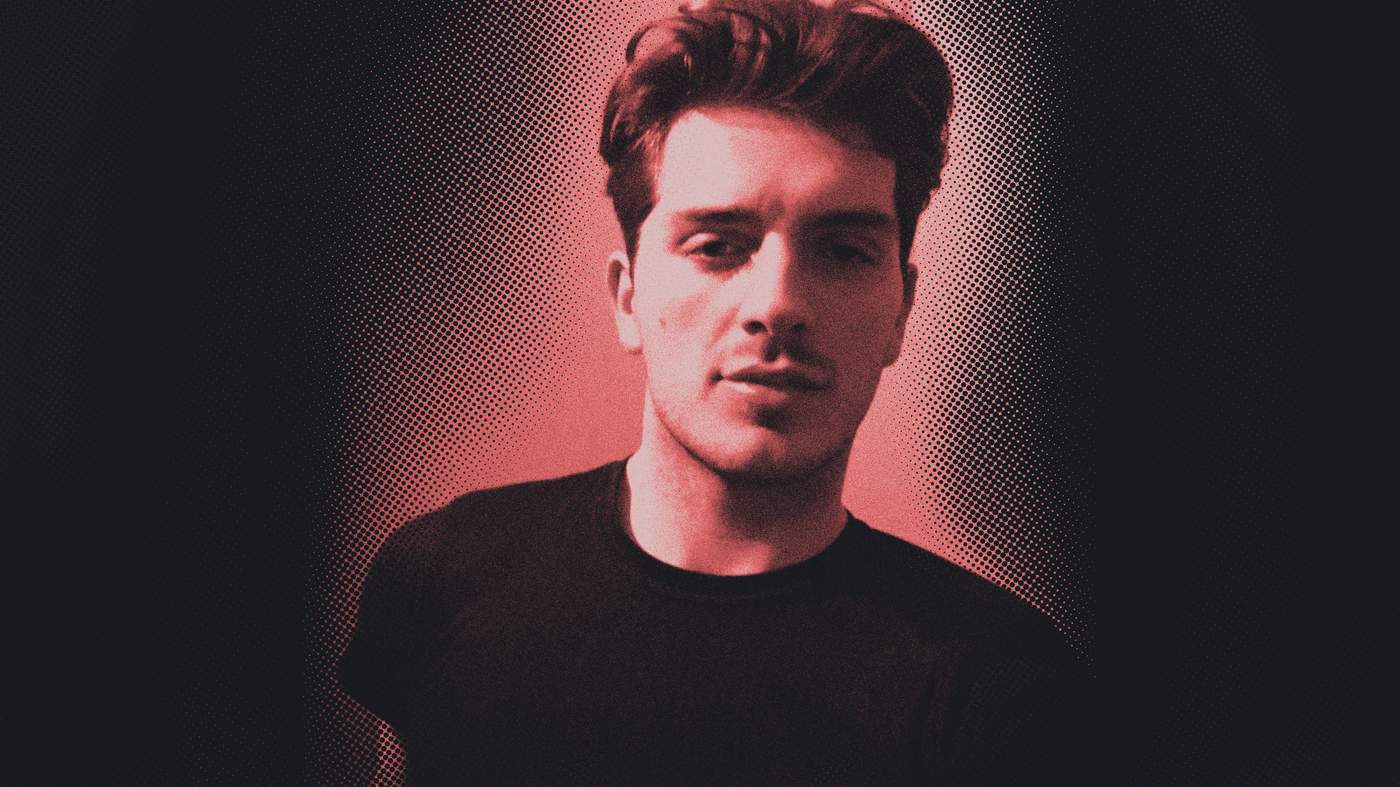 "I feel I've been a victim of rape, that I've been violated. I feel like a basic right of mine has been taken away without my consent. And that's the thing I struggle with on a day-to-day basis."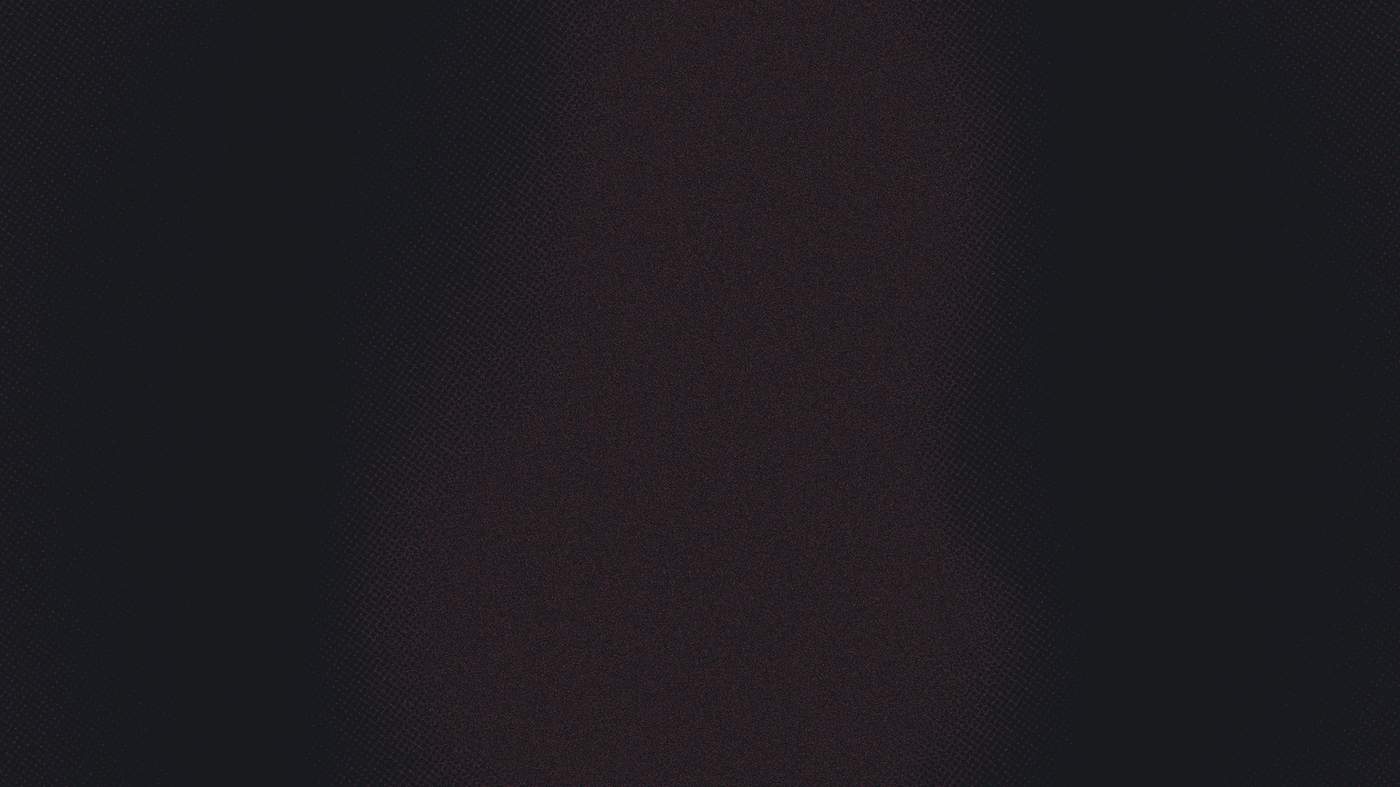 "How can somebody be so cruel?"
Lenny lets the words hang in the air. He is talking about a sexual encounter he will never be able to forget. That encounter was with Daryll Rowe who, in April 2018, became the first person to be jailed for deliberately infecting men with HIV in the UK.
It was the winter of 2015 when Lenny first met Daryll, a hairdresser from Edinburgh who was then in his mid-20s, while they were both living in Brighton. They connected on a gay dating app and started swapping flirty messages, before exchanging photos. But when their chat turned to sex, Lenny says the tone of their conversation shifted. Daryll said he didn't want to use protection and Lenny, who grew up in New York, quickly shut him down.
Lenny, who works as a celebrity make-up artist, had recently come out of a long-term relationship. He says he decided to just ignore the Scotsman after the talk of unprotected sex. That is until he received a message from Daryll saying he'd agree to use a condom. Then, shortly afterwards, Daryll showed up at Lenny's home unannounced. "That's a moment I always think about. I should have just not opened that door," the 38-year-old, who had previously given the hairdresser his address, says. But, despite their agreement, Daryll still tried to force himself on Lenny without a condom.
"I had to push him off me and say, 'That's not what we agreed on. If you don't wear a condom then you're leaving'." Eventually, Daryll seemed to acquiesce and Lenny watched until he was satisfied that the condom was safely on.
The next week, when Lenny was at home on his own, he began to receive menacing, xenophobic messages and phone calls from Daryll. "How dare you block me? Stupid American," Daryll said over the phone. "You can't get rid of me. You're gonna burn. I ripped the condom. You're stupid. I got you."
"This rush of fear went over me," says Lenny, his face darkening at the memory.
A few weeks later, Lenny fell ill and – with those disturbing, callous and cruel messages echoing in his mind – decided to go for a sexual health check-up. When he received the life-changing news that his HIV test was positive, there were two dominant thoughts in his mind. The first was a mistaken belief that this meant his life was over. The next, after being told by the clinic his case wasn't unique, was to report Daryll Rowe to the police.
Now, Lenny and four other men are speaking publicly about their encounters with him, the ways in which their lives have changed as a result, and their search for closure, in a new BBC Three documentary.
This is their story.
Edinburgh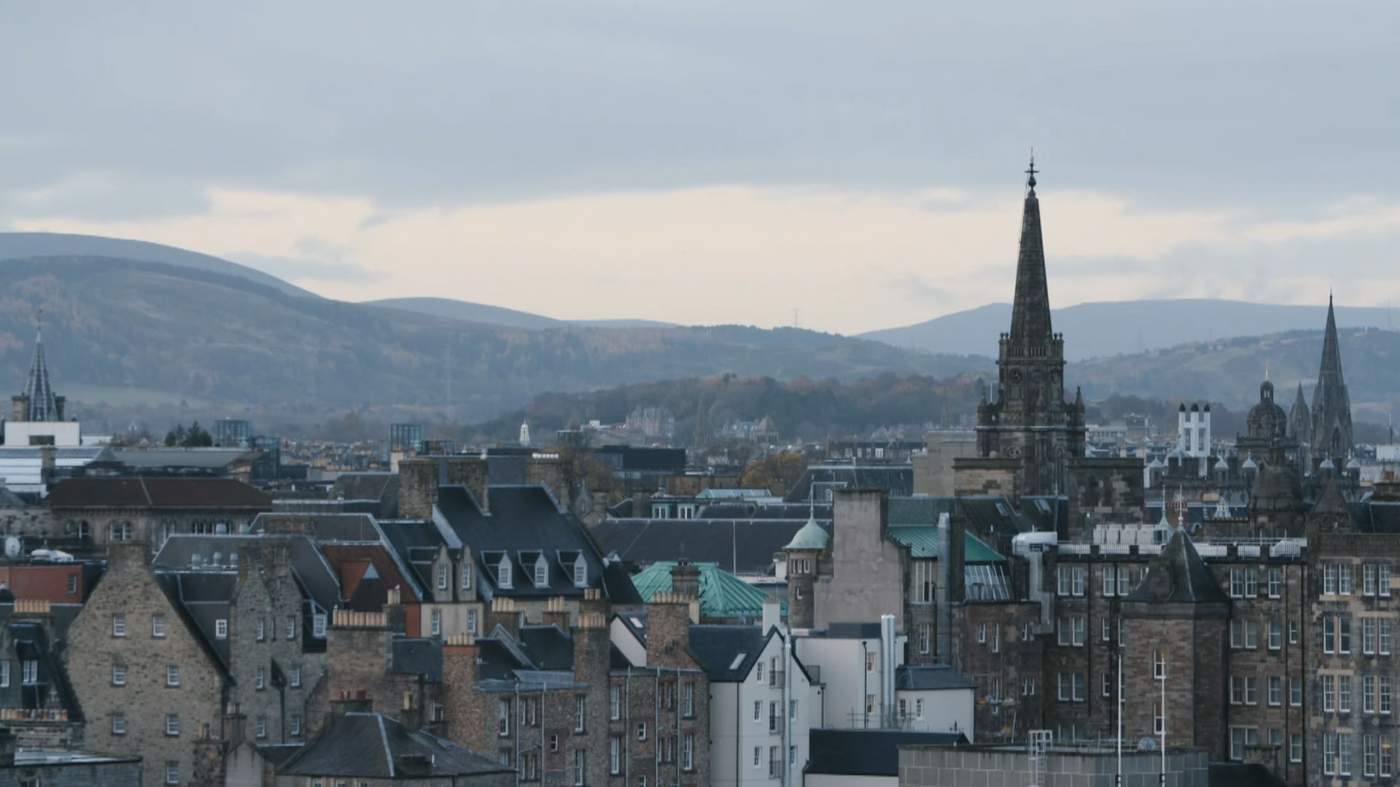 Lenny wasn't the first person to receive terrifying messages like that from Daryll. What happened was part of a pattern of behaviour which can be traced back to Edinburgh, near where Daryll's foster parents lived, in 2015 – shortly after he was first diagnosed with HIV.
In April 2015, Daryll posted a clip on his new YouTube channel about veganism and healthy eating. The video was shot in the style of a typical amateur vlogger, with Daryll talking into his mobile phone.
"Hi guys, this is my first attempt at making a YouTube video," he says. "I'm vegan. I'm very passionate about treating my body well. I don't drink. I don't smoke. I use coconut oil to eat because it's very good for your immune system – a lot of amino acids."
He'd posted this wellness vlog just days after testing HIV positive. He was keeping his status secret, even from his foster parents, and had rejected prescribed HIV treatment – antiretroviral therapy drugs, which if taken regularly, can stop the virus being passed on.
Instead, he was drinking his own urine – a so-called 'cure' he'd read about on the internet.
It was about this time the hairdresser, who was living in Edinburgh at the time, began targeting the men who would become his victims. With each man, there was a similar pattern: he'd message them online and arrange to meet up for sex. Often he'd try to convince them not to use condoms and then – after a certain amount of time had passed – he'd send sexually explicit and troubling messages, designed to shock and scare.
Stuart, who first started chatting to Daryll on a gay dating app in July 2015, remembers Daryll's door being open when he arrived. "Just come on in," Stuart was told. "I'm waiting for you."
Stuart calmly recalls asking Daryll to put on a condom. As far as he knew, Daryll did just that. After they finished having sex, however, Stuart looked down at the bed and the condom didn't appear to have semen inside it.
He instantly challenged Daryll, who, he says, flopped his hair back against his head and replied: "Are you one of these paranoid people? Yes, I had a condom on."
Stuart stayed and chatted with Daryll for another 15 minutes, even watching one of his favourite Pokémon videos, before making his excuses and leaving.
But, soon after their meeting, Daryll sent Stuart messages asking if he'd enjoyed the sex they had. Daryll also phoned him and didn't say anything, instead remaining silent down the line.
Eight days later, Daryll snapped and sent Stuart a series of short messages in quick succession. "You're a f***ing revolting jackass," the messages, sent with a crying laughing emoji, read. "Ha Ha Ha Ha. I'd taken the condom off." Stuart was left stunned.
Peter – who met Daryll later that year via a dating app – recognised him from the gym they both used and was attracted to him. "He was a good looking guy," Peter says.
Daryll was very direct with Peter, making it clear he wanted to have sex without a condom. When Peter asked if that was safe, just like with Stuart before him, he was accused of being paranoid.
But, after their meeting, Daryll sent Peter a message saying he was HIV positive and that he had a very high viral load. Peter, stunned, replied asking him to confirm it wasn't true – but Daryll deliberately toyed with him by delaying his response. "He's making this up," Peter says he told himself at the time. "He's just being childish."
Andrew has a similar story. He matched with the hairdresser on a dating app. "He was quite hot and seemed like a nice person," Andrew recalls. "At the time, I didn't have any reason to question that."
When they met up, neither of them had condoms but they decided to have sex anyway. Andrew ended up staying the night and says, at that point, he was thinking it might go further.
But then Daryll turned on him. The next morning, as Andrew got on the bus to head home, he checked his notifications on his phone, including his dating app messages. Daryll spotted Andrew's 'active' status and flew into a rage.
"He messaged in a huff saying, 'I can't believe you're online already. You're a slag...'"
Andrew cut the conversation dead and decided not to see him again.
He next heard from Daryll a month later when he was out having a quiet pint with his boss. "I hope you enjoyed four of my loads," Daryll messaged him alongside a smiley face emoji. "I have HIV."
The timing of the messages was important. Today, if someone thinks they've been exposed to the virus they can take a drug called post-exposure prophylaxis (PEP) to potentially stop infection. But this has to be taken within 72 hours to have a chance of working and Daryll didn't tell the men until it was too late.
Scared and confused by these twisted text messages, all three of the Edinburgh men went to get tested for HIV. For some, there was relief – Andrew remembers drinking a bottle of wine alone at home and "freaking out" the night before his test only to receive a negative diagnosis the next day.
Peter also got the all clear: "I was one of the lucky ones, I suppose," he says, although he struggles with the guilt that he could have stopped others getting infected, "I'm an adult. I should have known better. And I should have told police at the time."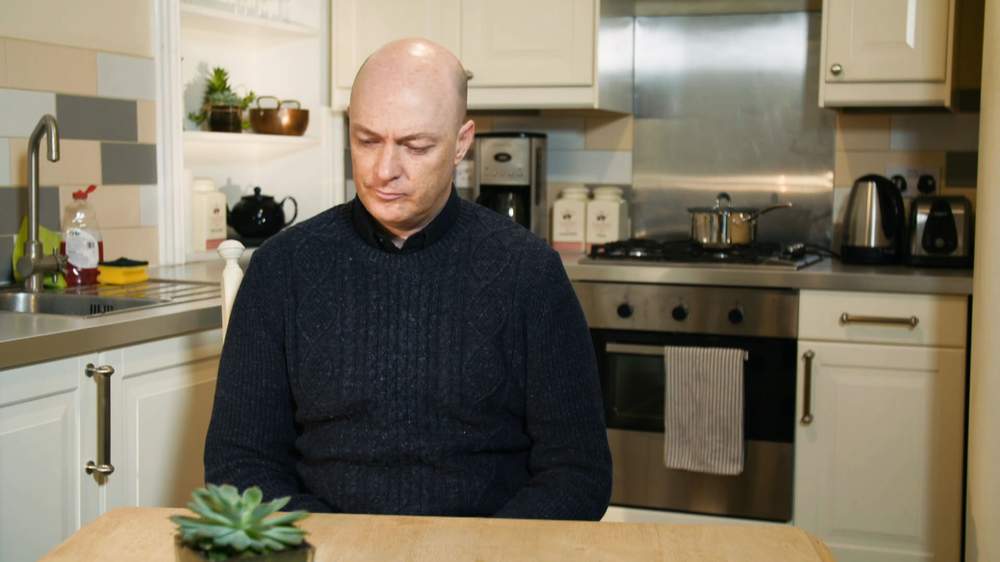 For Stuart, the news was bad. He says he was "dumbstruck" when the clinic told him he'd contracted the virus and struggled to believe it. Like Lenny would later do in Brighton, Stuart took swift action and contacted the police, providing them with Daryll's address, his phone number, descriptions of his appearance and screen grabs of the vicious messages he'd been sent.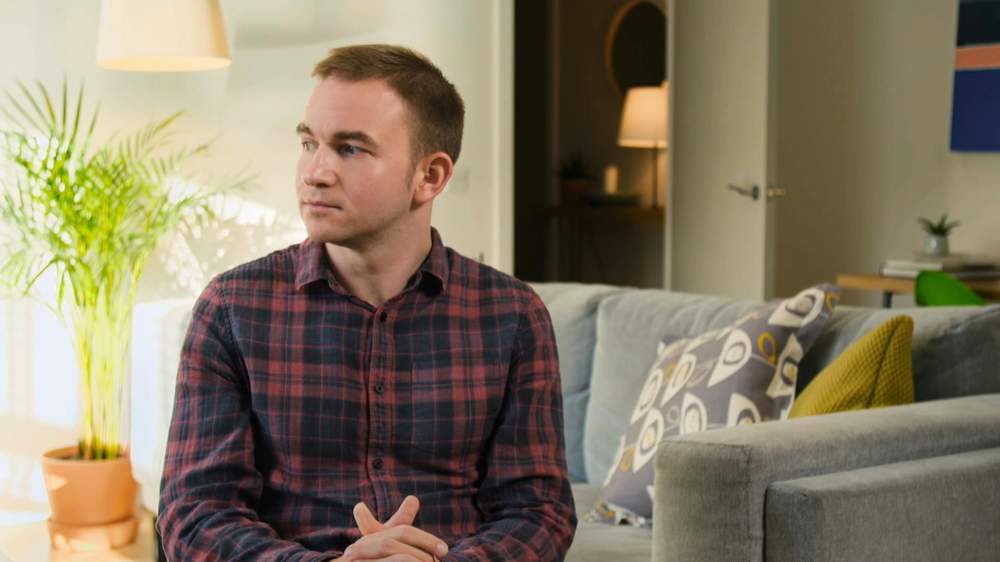 "From the moment I got my diagnosis, I was just aware that I would have to report this," he says. "He was a dangerous person who needed to be stopped."
Brighton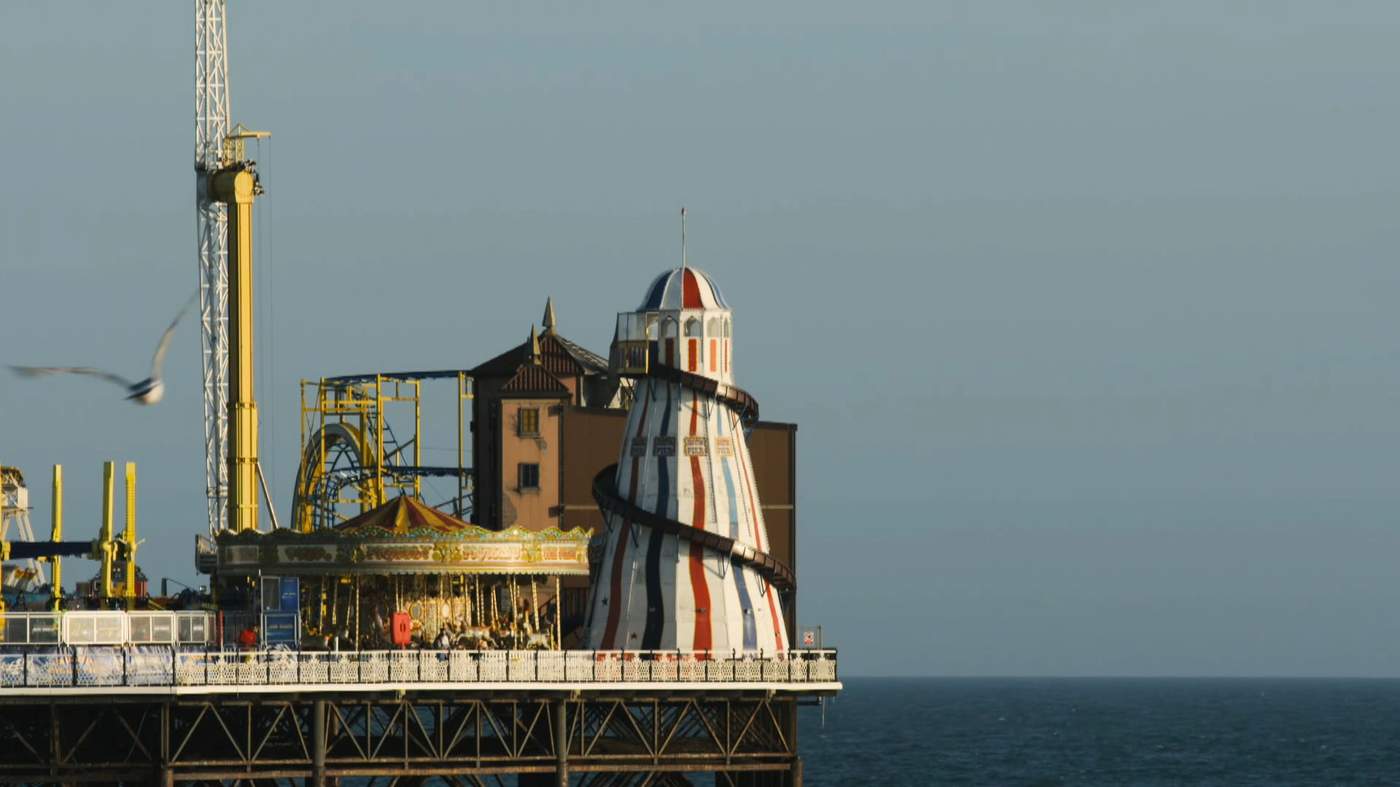 In October 2015, before the police had a chance to question him, Daryll went on the run and headed to the seaside town of Brighton, Sussex. The Scottish police struggled to trace him. He'd left no forwarding address, had no bank account and switched phones. But he was still using the same dating apps.
"He told us he was going to Brighton because it was the gay capital of the UK – that life would be much better for him there," says Daryll's foster mum Jacqui, speaking publicly about the case for the first time. "[He said] he could get a job hairdressing. He'd managed to get accomodation sorted. It sounded like a positive move so we were delighted for him."
It was in Brighton that Daryll met Lenny, in a scenario which followed a remarkably similar pattern to that of the men he'd met up with in Edinburgh.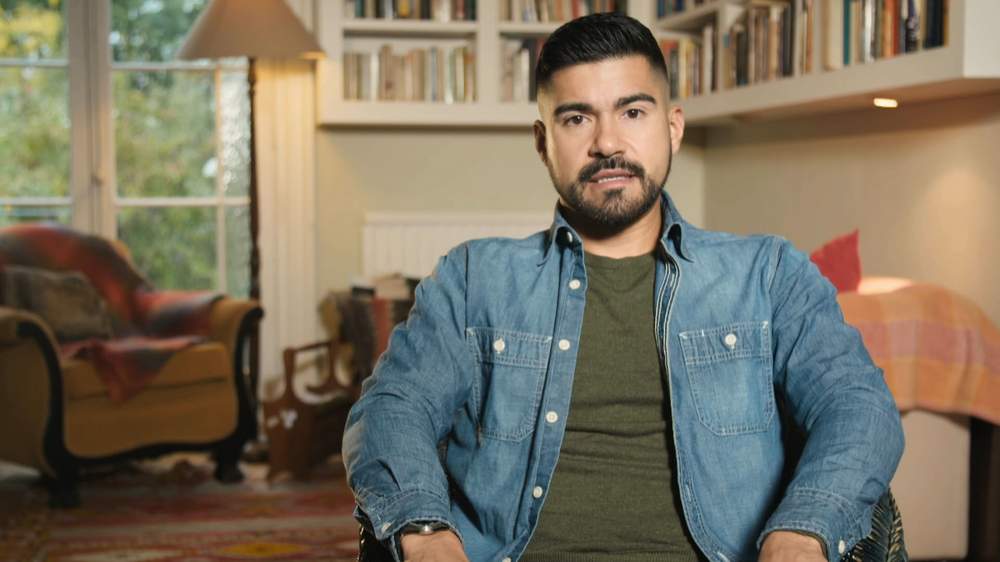 But, when it comes to HIV, Lenny, who moved to the UK in 2006, has a very painful personal history.
Lenny lost both his parents to Aids in the 1980s.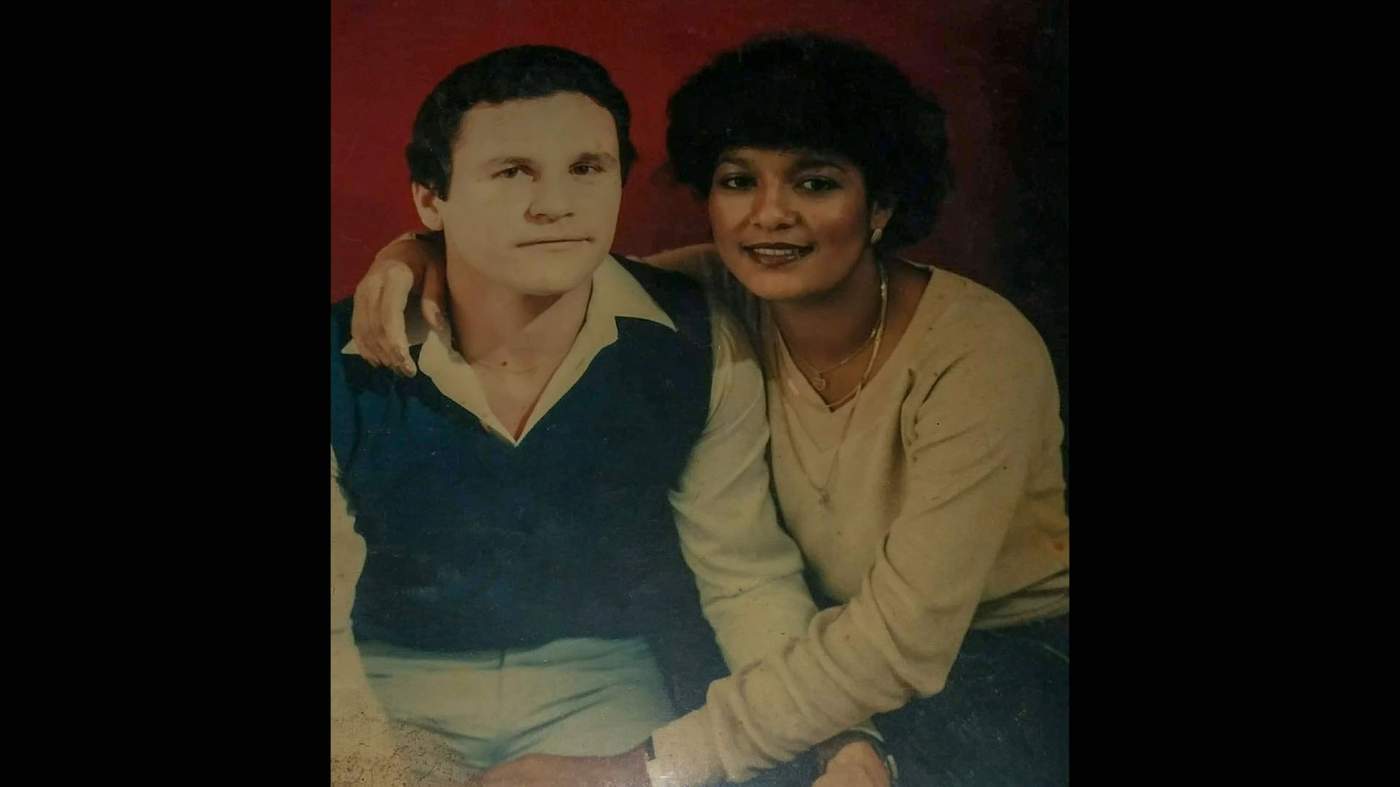 "My dad was a junkie, contracted HIV through needles and passed it on to my mum."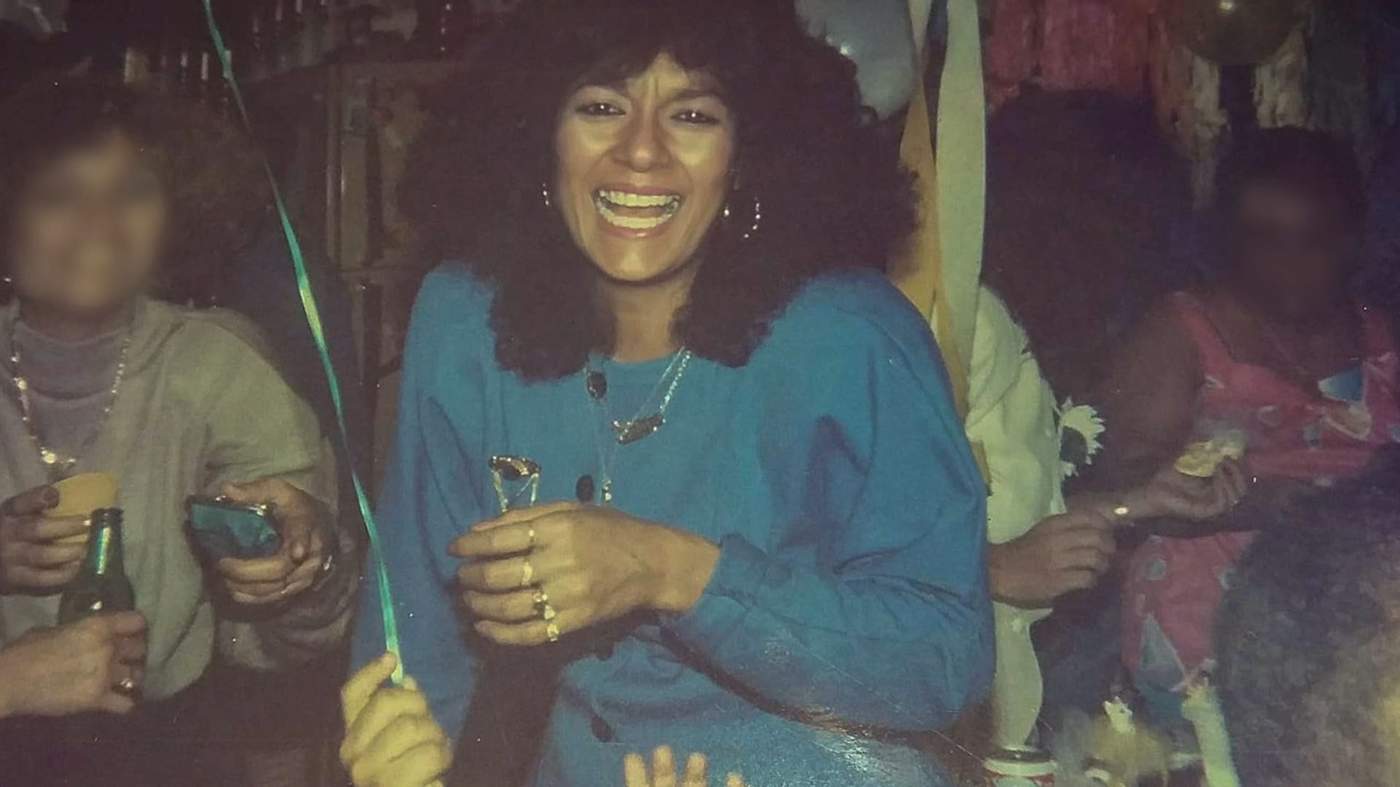 "It was a death sentence then – I knew that they were both going to die."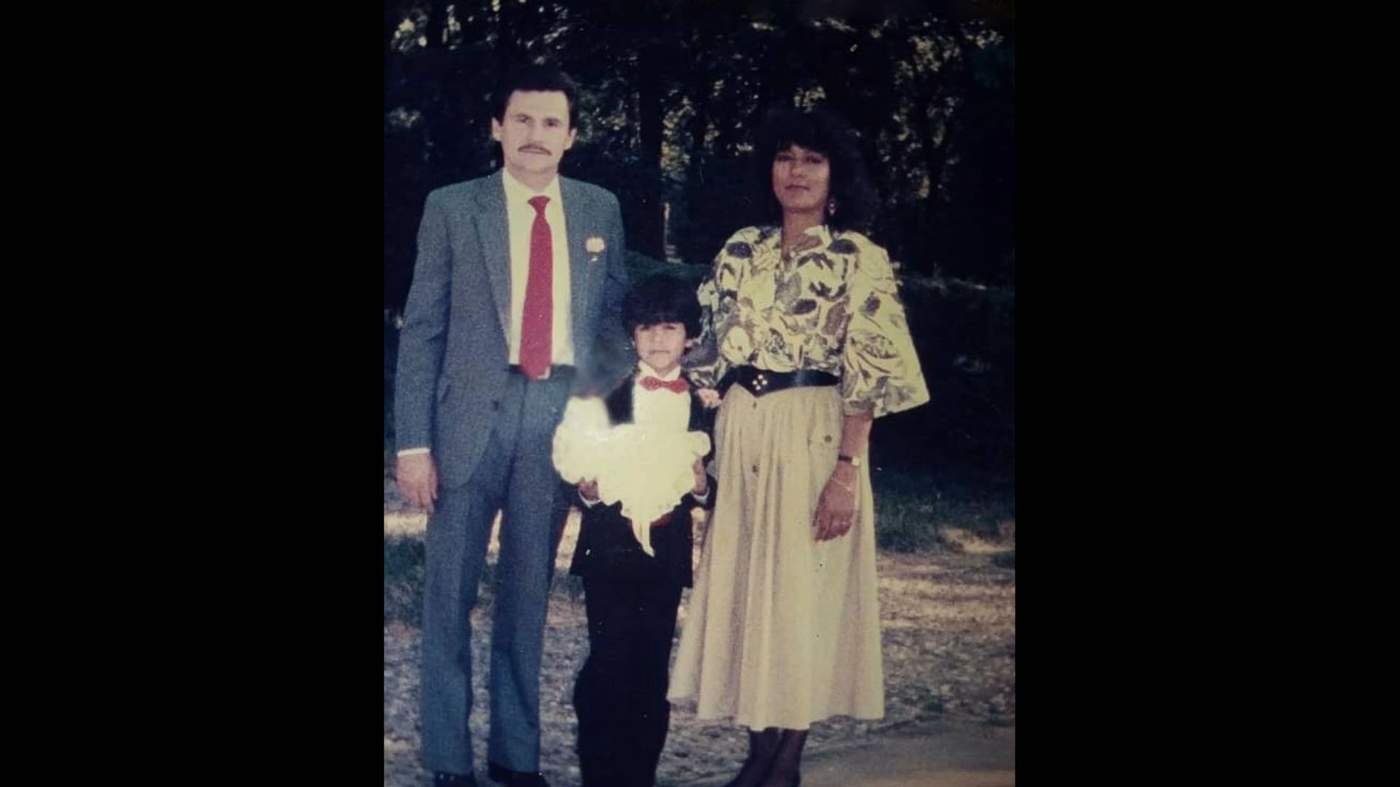 He swore he would never leave himself vulnerable to catching HIV.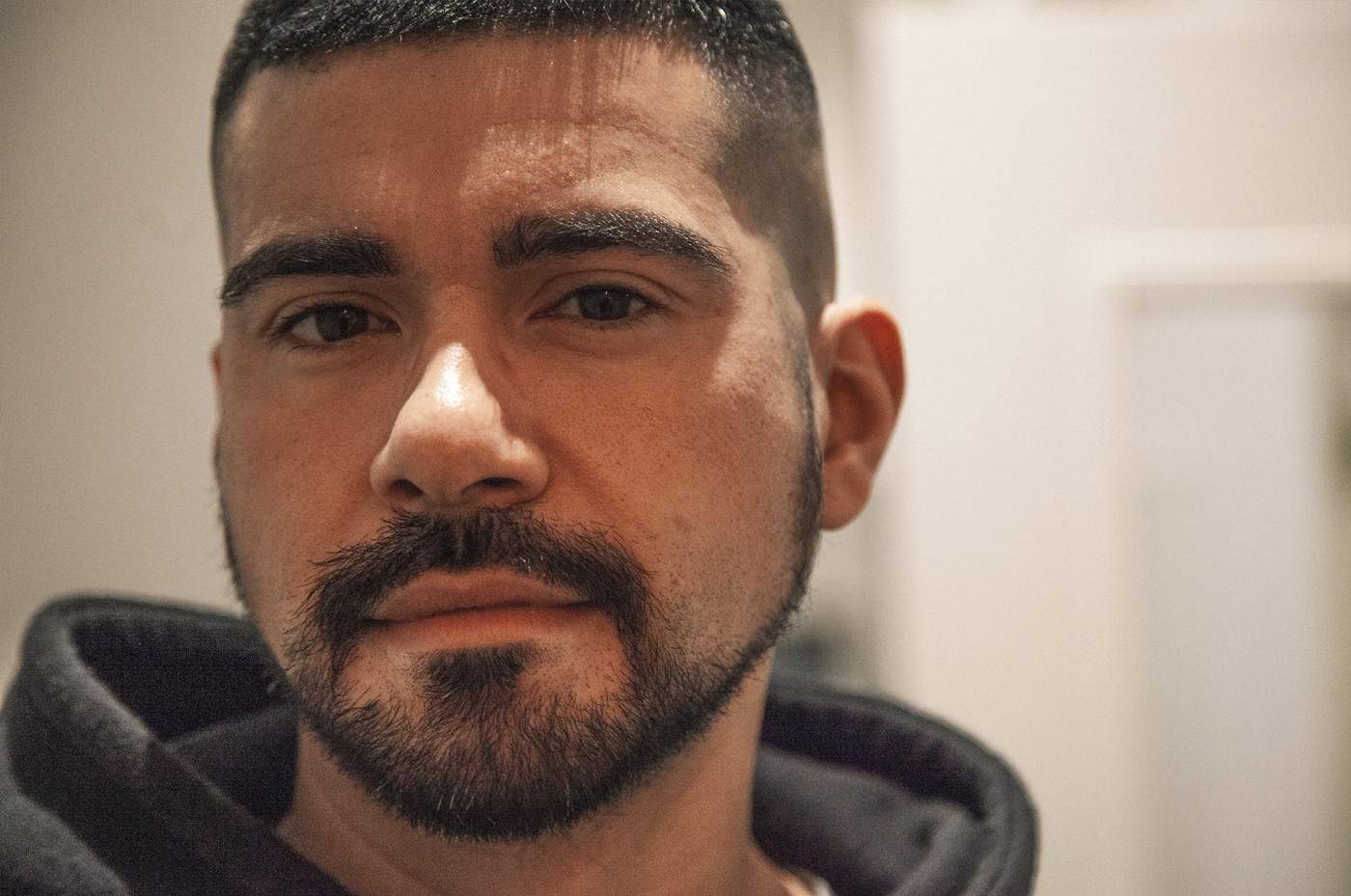 "I grew up saying that never in a million years would I let this happen to me, I never wanted to utter the words that I had HIV."
But that choice was taken away from him. Lenny still doesn't know how Daryll managed to sabotage the condom. "I trusted him," Lenny says. "I gave him a condom, saw him put it on and what he did with it then I have no idea. Absolutely no idea."
It was at the clinic, discussing his results, that it became clear to Lenny exactly what Daryll was doing and how many people he was doing it to. When asked by the woman at the clinic who could have transmitted the virus to him, Daryll came immediately to mind. "Yeah, I received these really weird phone calls from this Scottish guy," Lenny said.
After hearing the clinic had seen four other similar cases, Lenny reported Daryll to Sussex Police on 4 February 2016.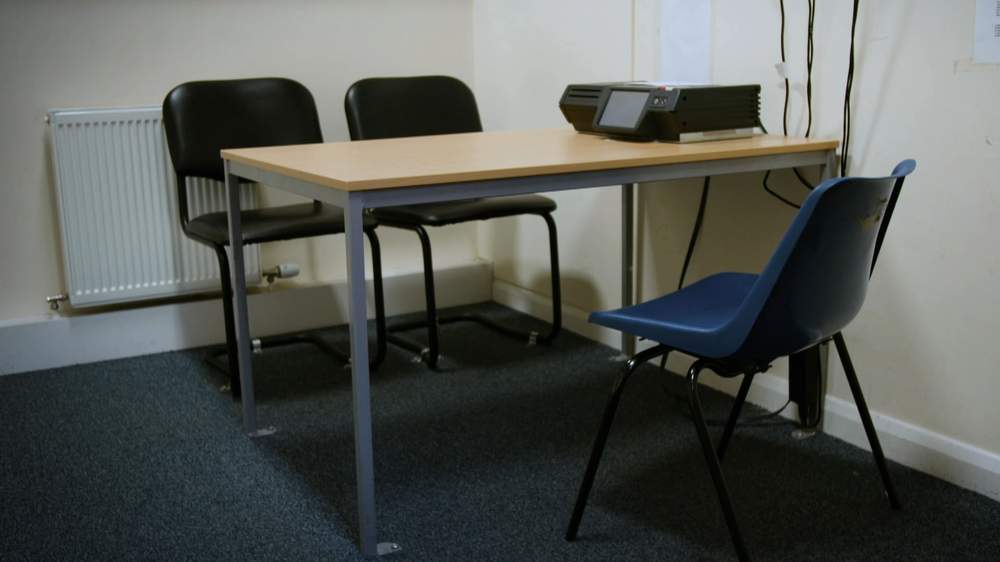 "Shit happens but I'm angry to find out there could be more people," Lenny says in a video of his interview with the police.
Sussex police officers arrested Daryll and questioned him under caution. He was now wanted over charges involving seven men. After seizing his phone, the police realised he had been targeting hundreds of men nationwide using dating apps. All had to be contacted and told of possible HIV infection. A public health warning was released to alert others.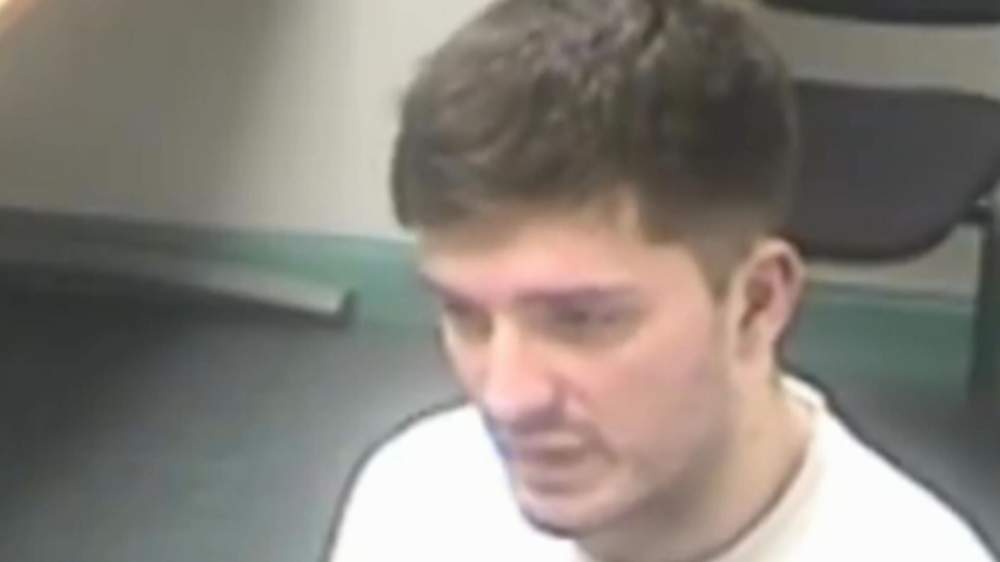 In a police video from the time, Daryll can be seen calmly telling police he wasn't aware he had HIV: "I had a relationship when I first got here and it was unprotected so I've not been tested after that. I'm a little bit worried about that."
By this point, Daryll had been diagnosed as HIV positive for nearly a year.
Back home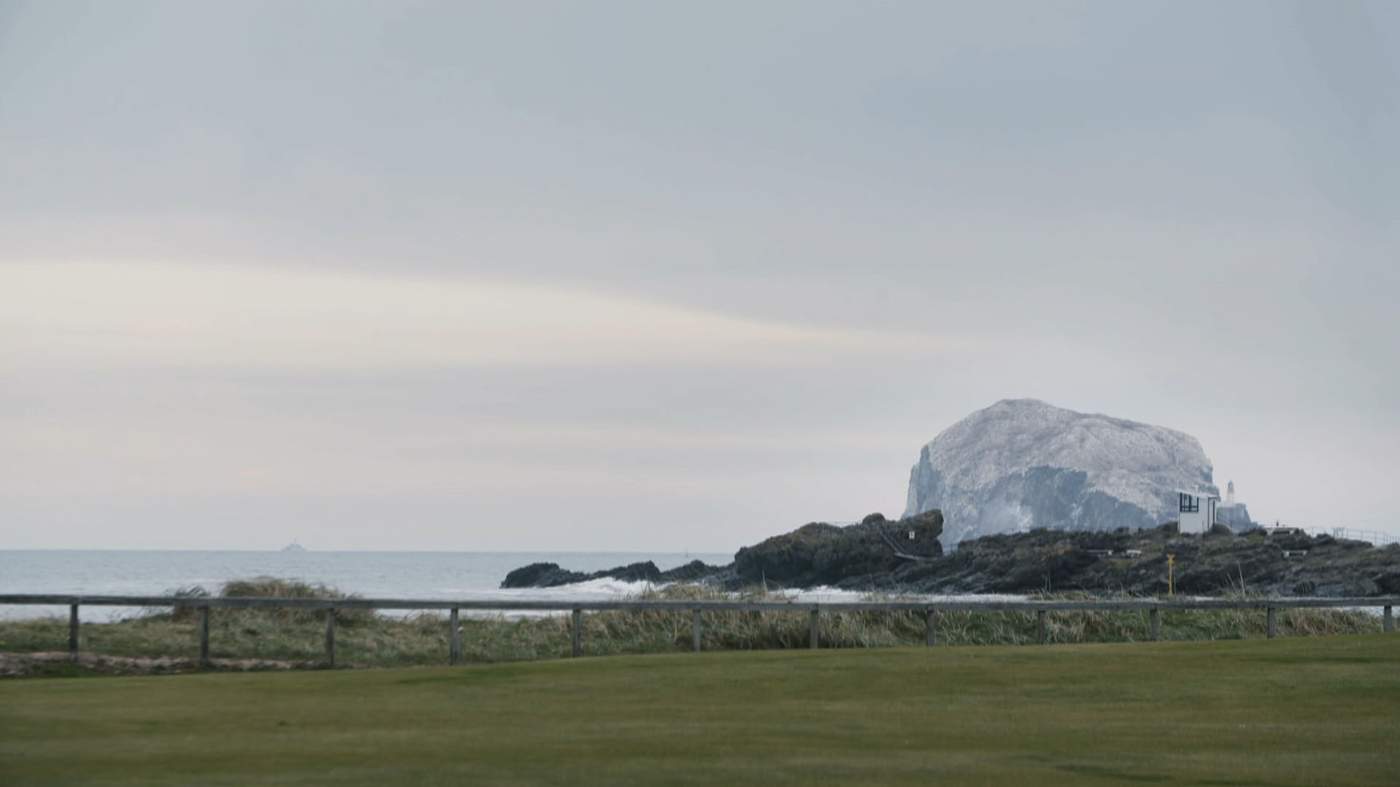 The Scotsman was placed in the custody of Police Scotland. As part of strict bail conditions, he was closely monitored and told to start HIV treatment. He was allowed to stay with his foster parents, Jacqui and Harry, at their house in North Berwick, near Edinburgh, for three weeks.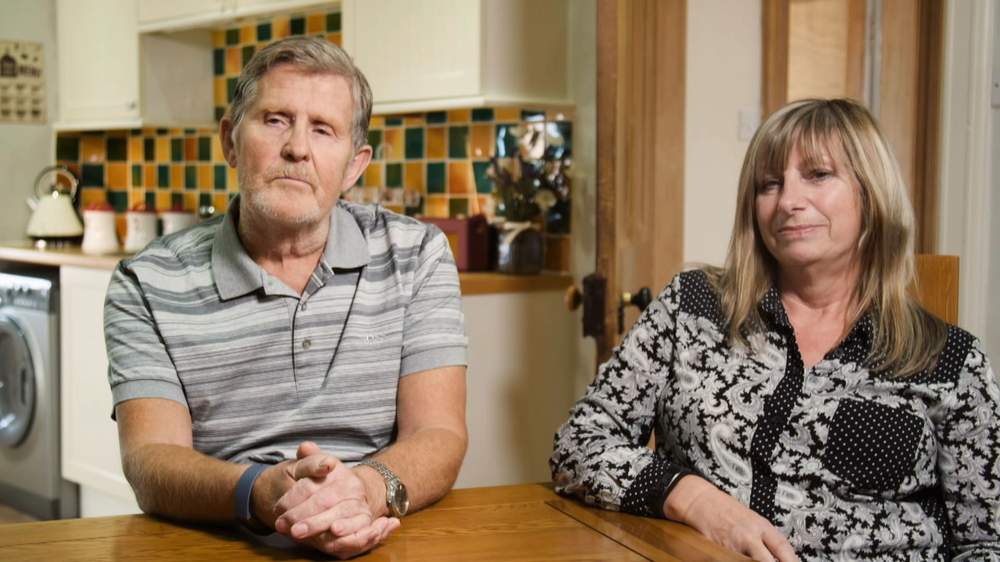 "It was easy to love Daryll because he was so desperate to be loved," Jacqui says, sitting with Harry at the kitchen table of their Scottish home. "He was very loving. To think that he would deliberately infect anybody with HIV, it's unbelievable. There's absolutely no excuse for Daryll's behaviour."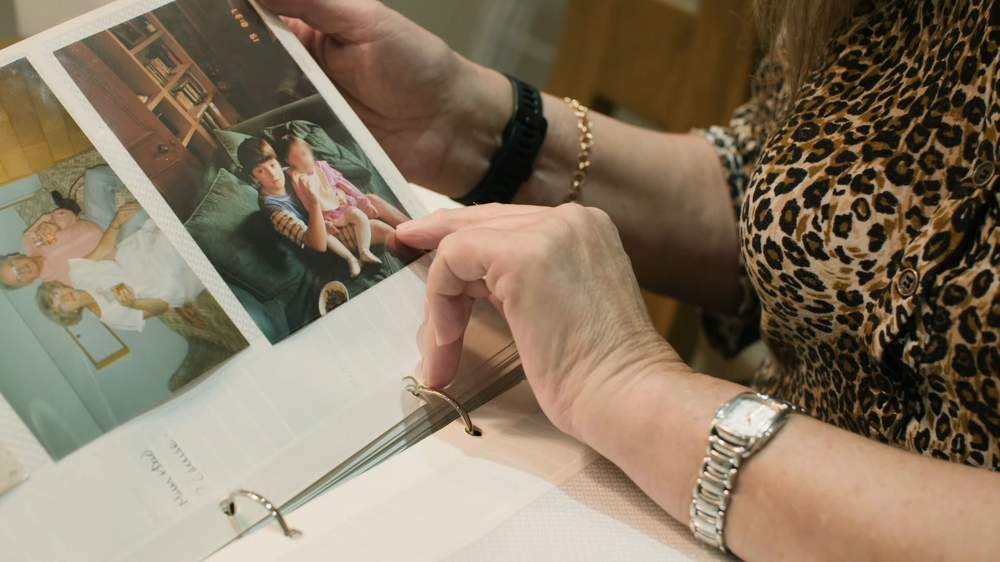 Looking back at old photo albums of Daryll, Jacqui recalls how she used to help her foster son bathe his dolls, all 120 of them, and brush their hair. She then goes on to talk about the troubled childhood he experienced before coming into their care at the age of eight.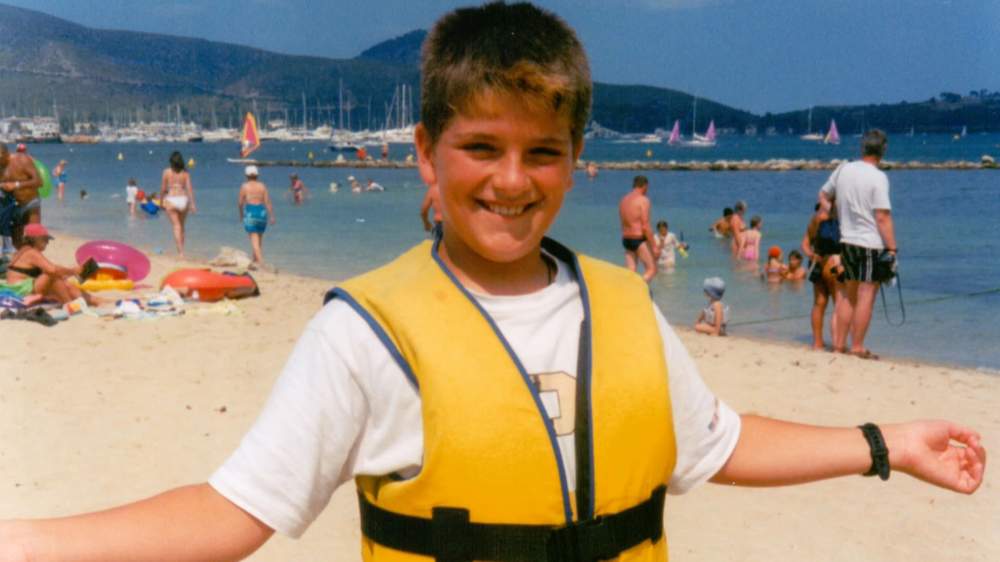 "He had been staying with a number of families," she says. "He was excited because he knew he could stay with us until he was an adult, if he wanted to."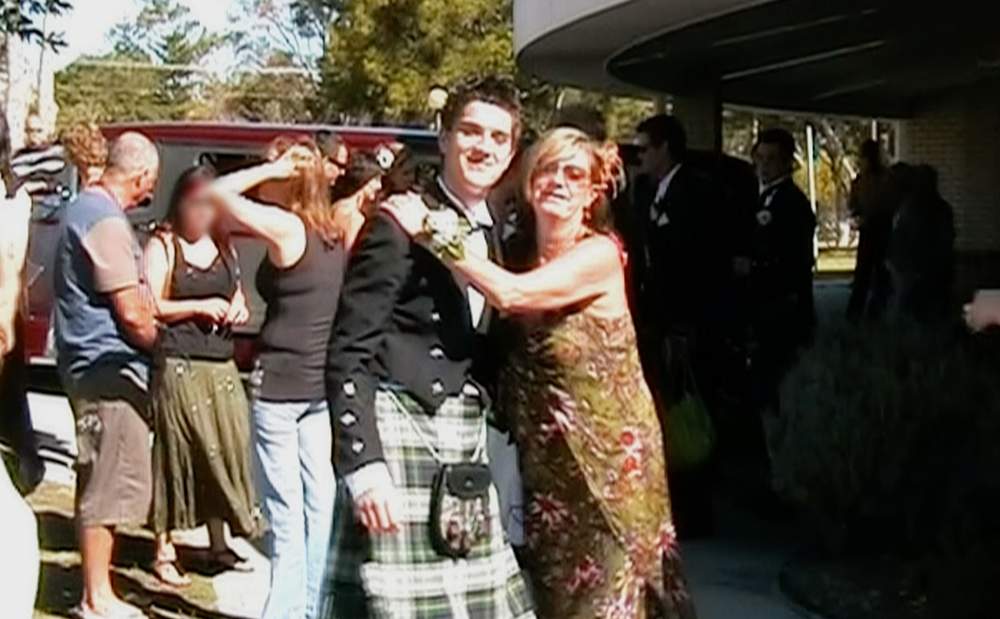 Jacqui recalls how Daryll had scarring on his body. He had memories of being scalded with tea or boiling water. "A lot of experiences as a very young child," she says. "It's not the best start in life."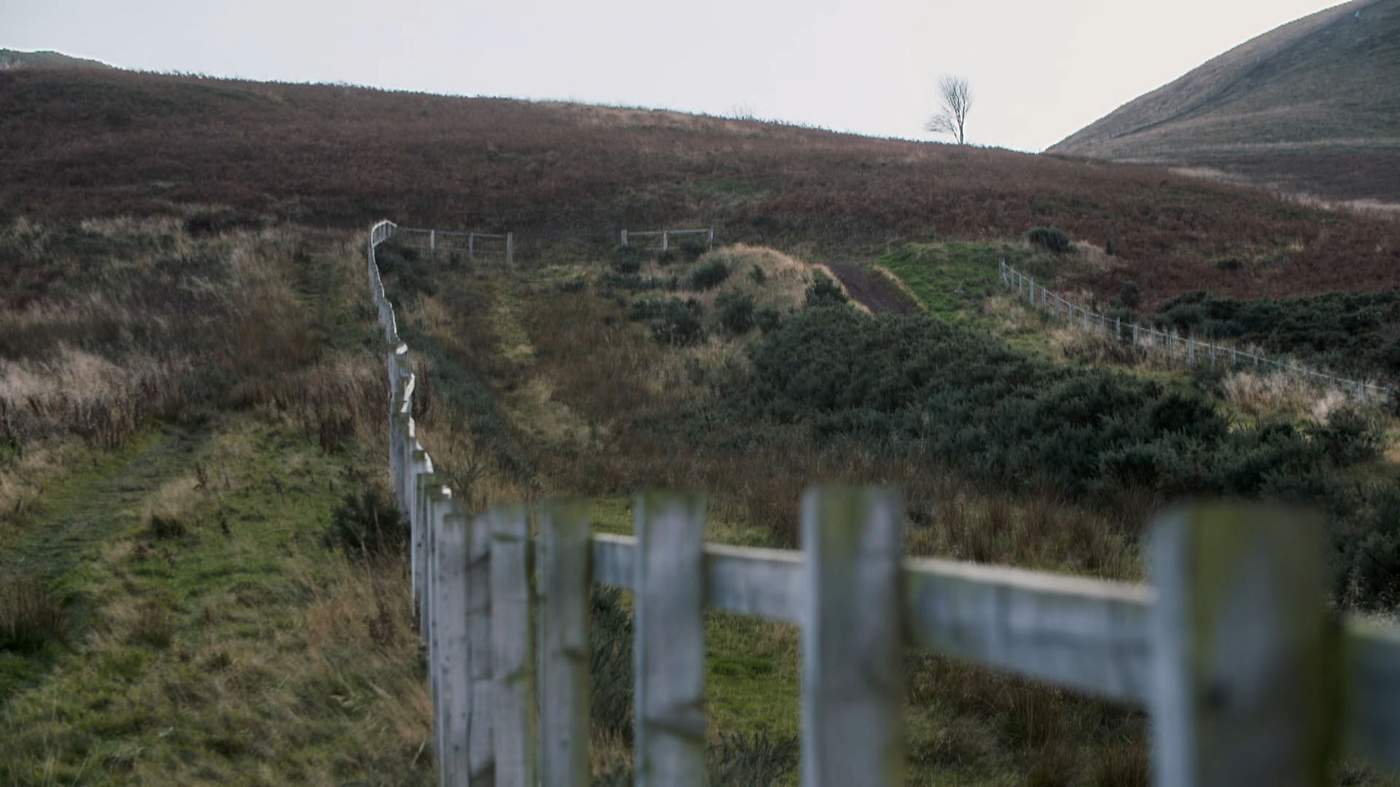 After briefly returning to their home on bail, Daryll went on the run, hiding first in the Pentland Hills above Edinburgh.
Lenny was understandably frustrated that Daryll was able to flee – and, potentially, meet other men. "I kept saying he was going to do it to other men," Lenny says. "He's gonna keep doing this because he's sick in the head.
"You think about Edinburgh, you think about Sussex. How many guys?"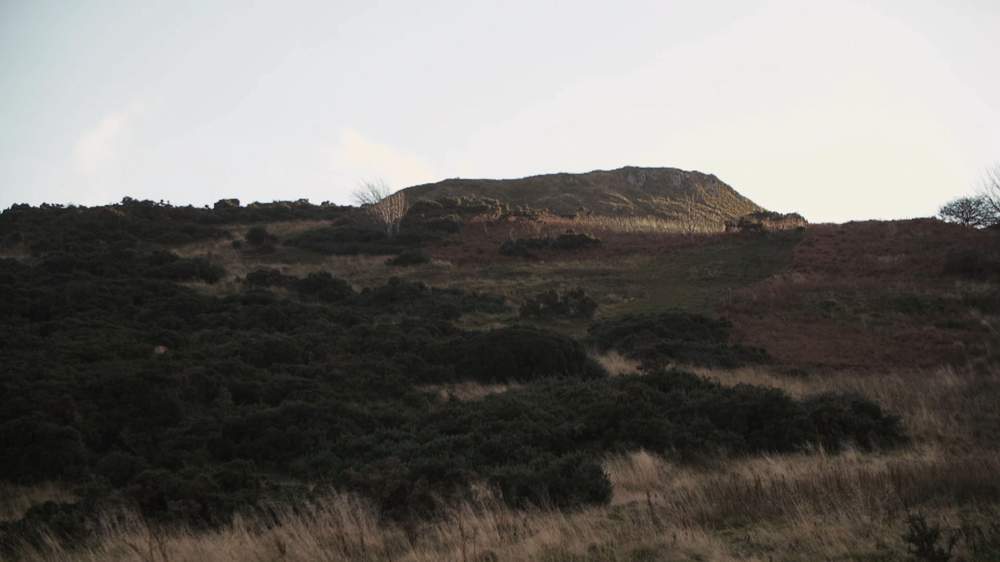 During the search for Daryll, Scottish police officers discovered an abandoned tent. They were alarmed to find HIV medication inside with Daryll Rowe's name on it. Without taking the medication, he was once again at risk of being infectious.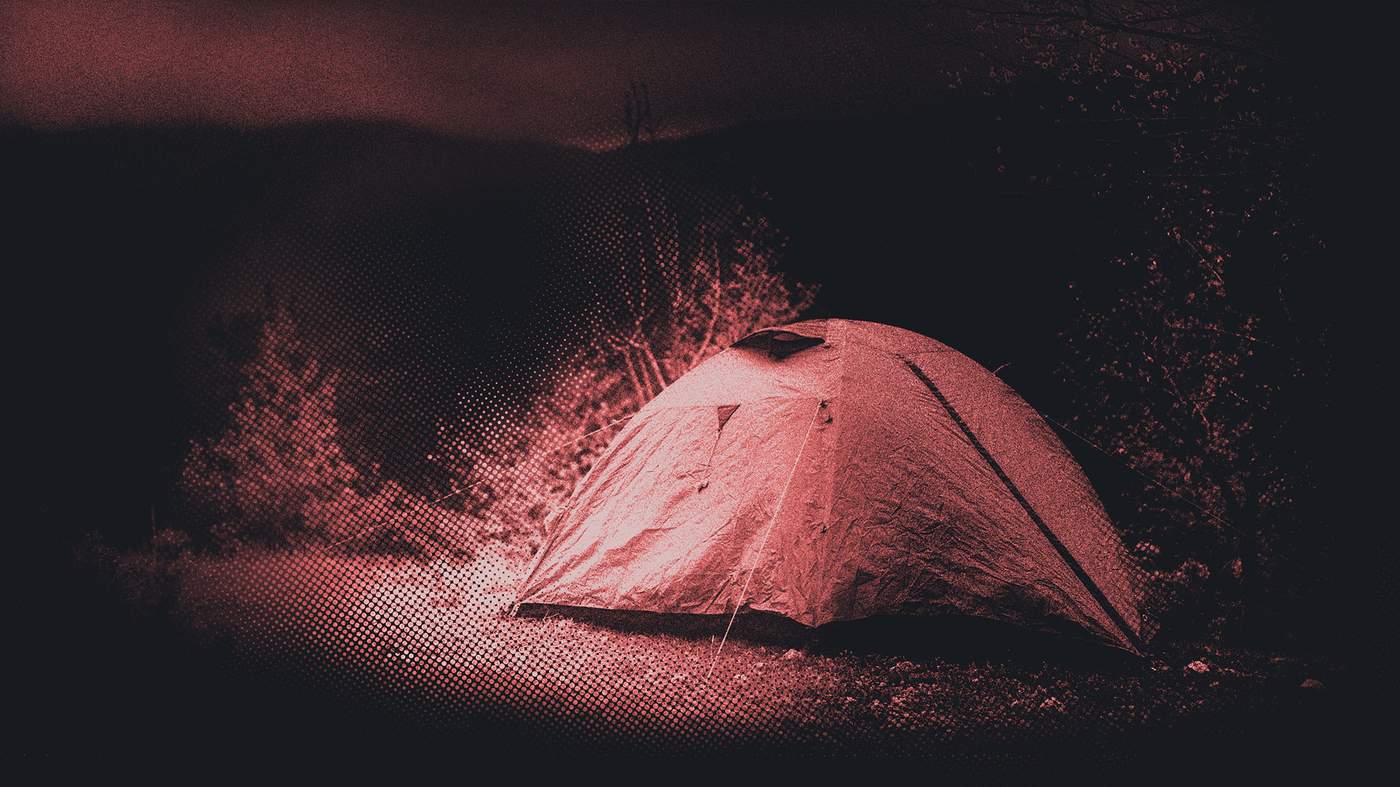 Newcastle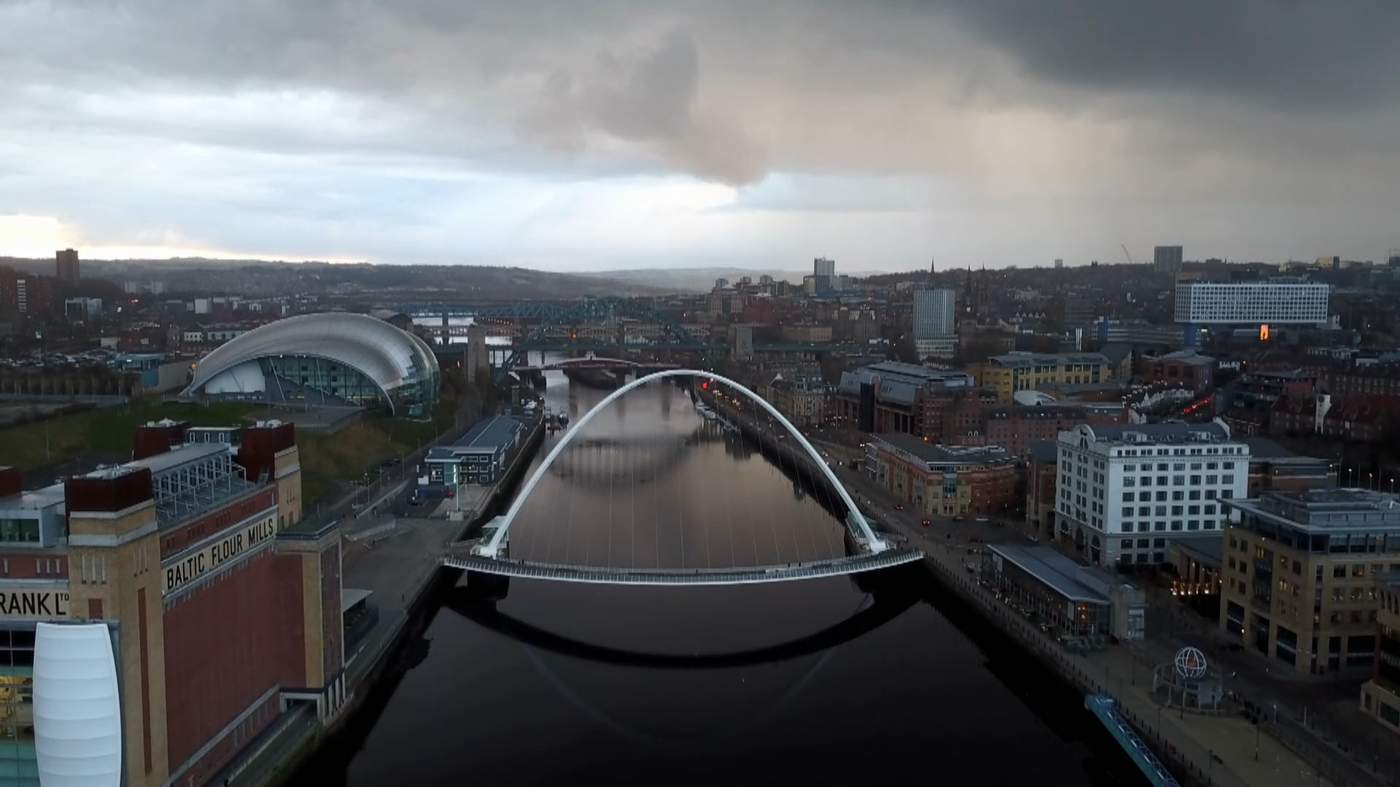 In November 2016, a nationwide manhunt began. By then, it was estimated 22 men had reported Daryll to the police.
Using a fake name, Gary Cole, he made his way to Newcastle. Keeping a low profile, he started using dating websites to contact men again. That was how he met Tom, a shy man who lived alone with his three dogs. "It's always been nearly impossible for me to approach a man," Tom says. "I guess that's probably why I've been quite gullible."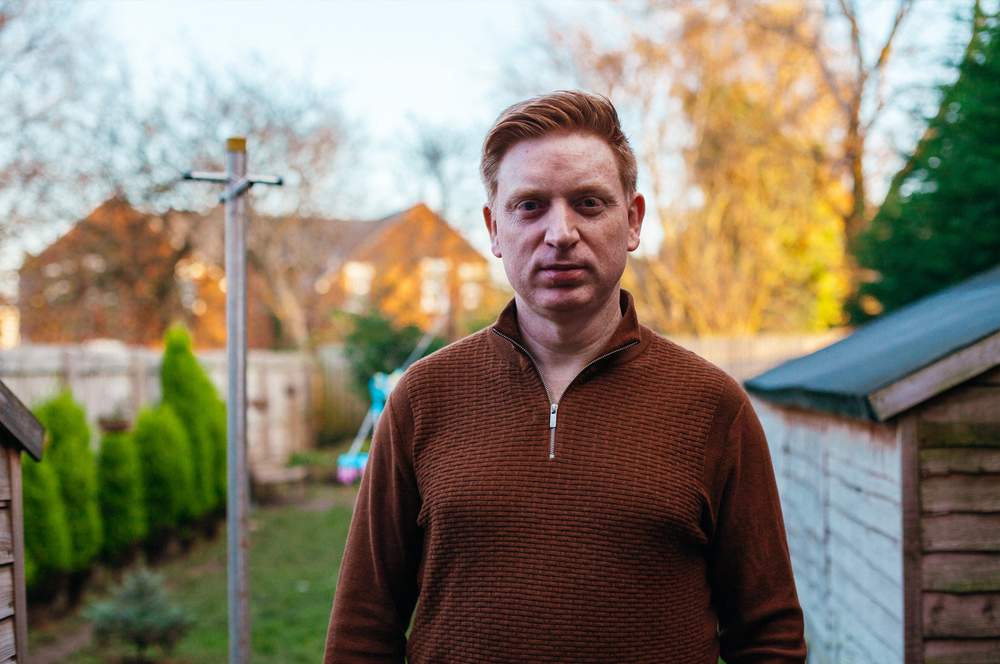 Daryll used his charms and convinced Tom to let him stay at his house for the next three months. "He said that I had nice eyes and that he liked older men. I was very flattered," Tom says. "I would have maybe fallen in love with the guy."
But it wasn't long before Daryll began manipulating Tom and isolating him from the outside world. "He was able to control me in a way I don't ever want to be treated again," Tom recalls.
The Scottish and English police were working together to track Daryll down and their investigation led them to an escort website. An officer recognised an image of the Edinburgh hairdresser's penis and matched it with pictures seized from his phone. The mobile number on the profile was traced to Tom's house.
Police officers arrived at Tom's house but, again, Daryll tried to bolt. This time, however, he wasn't able to get away. Jumping out of an upstairs window into a neighbour's garden, he fell and landed on his back, smashing his vertebrae. "The police found him lying down in a lot of pain," Tom says. "He couldn't move or walk properly."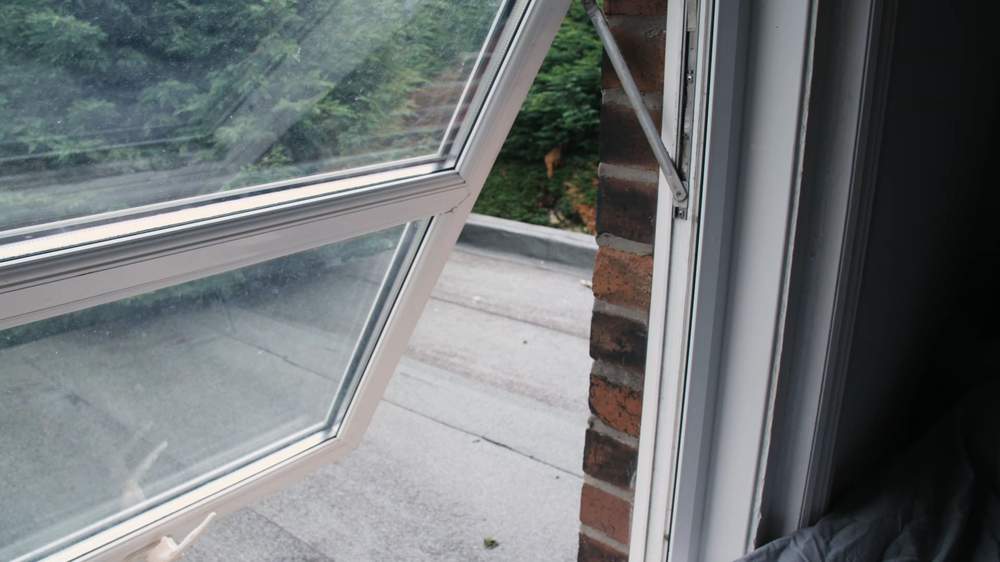 Tom, who was held in a cell for more than five hours, was tested for HIV but the results came back negative. "I didn't feel any better," he says. "I felt used."
Back home, he found a little cardboard packet with condoms inside in one of Daryll's bags. The condom packets had been snipped at the corners. Tom carefully pulled out a condom and saw that the tip had been cut off.
The Daryll Rowe case was legally significant because it was the first time someone in the UK had been convicted of deliberately trying to spread the virus. One of the reasons his case was so controversial was that it highlighted existing debates around the criminalisation of HIV.
Daryll was sentenced to life imprisonment and placed on the sex offenders register. He was convicted of five counts of causing grievous bodily harm (GBH) and five of attempted GBH under the 1861 Offences Against the Person Act. The taunting text messages he sent to his victims after sleeping with them were used in evidence to prove his deliberate intent to infect the men and cause them harm.
Sentencing him at Brighton Crown Court, Judge Christine Henson QC called his crimes a "determined hateful campaign of sly violence."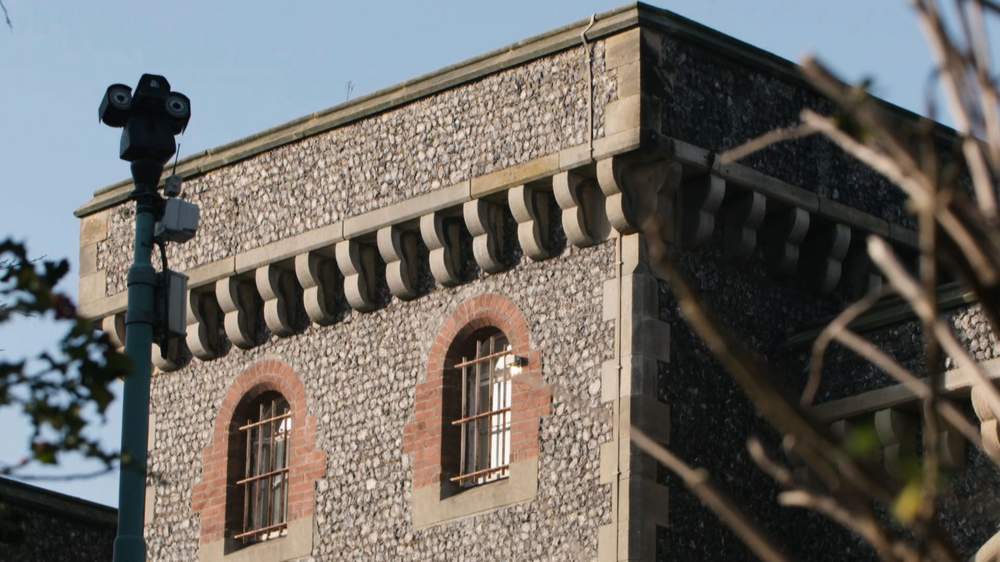 "The messages you sent make it crystal clear you knew exactly what you were doing. As well as the physical offences, it is clear for the victims the psychological effects are immense. I can't see how and when you will no longer be a danger to gay men," she said, taking care to note that "this sentence is not about stigmatising anyone living with HIV."
But Edwin J Bernard, a spokesperson for an HIV advocacy group, is concerned that criminalising transmission of the virus does contribute to the stigma still affecting people living with it around the world.
"The result is that diagnosis is framed as a catastrophe and people with HIV as an inherent threat to society."
Professor Matthew Weait, who has worked with the World Health Organisation and UNAIDS, believes HIV transmission should be treated as a public health concern – rather than a criminal matter. Recognising that Daryll treated his partners with contempt, Prof Weait suggests that one way to police people who maliciously spread HIV without stigmatising the virus further would be to criminalise a "breach of sexual trust" or the "failure to treat a sexual partner with dignity or respect" instead.
But for Lenny, the answer is clear – he believes it was important for Daryll be dealt with by the criminal justice system. "I think that anybody who does what he did should definitely be held accountable," he says. "He should definitely be in jail. Not just for what he did to me but for everybody else as well."
Fighting stigma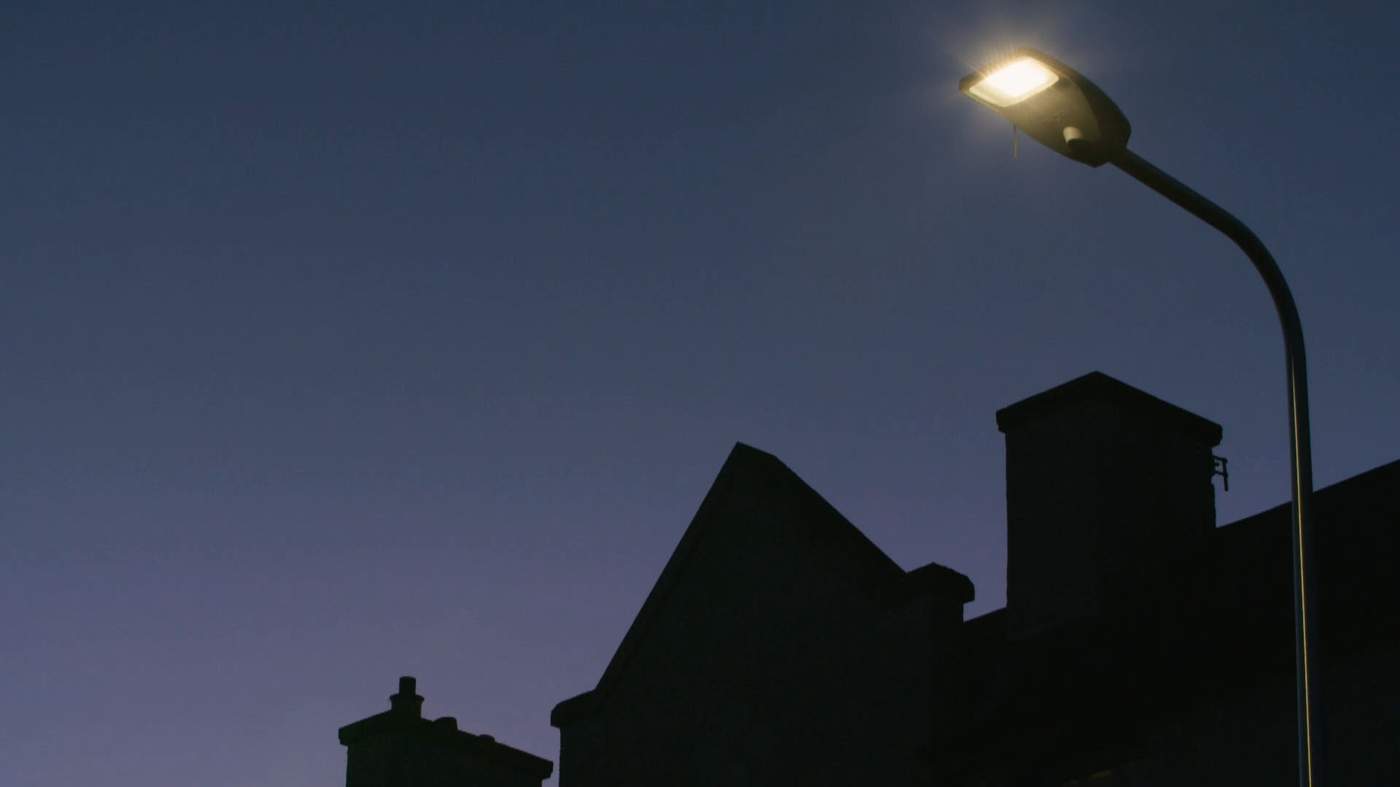 Thanks to advances in medical treatment, people with HIV are now able to lead long, healthy and happy lives.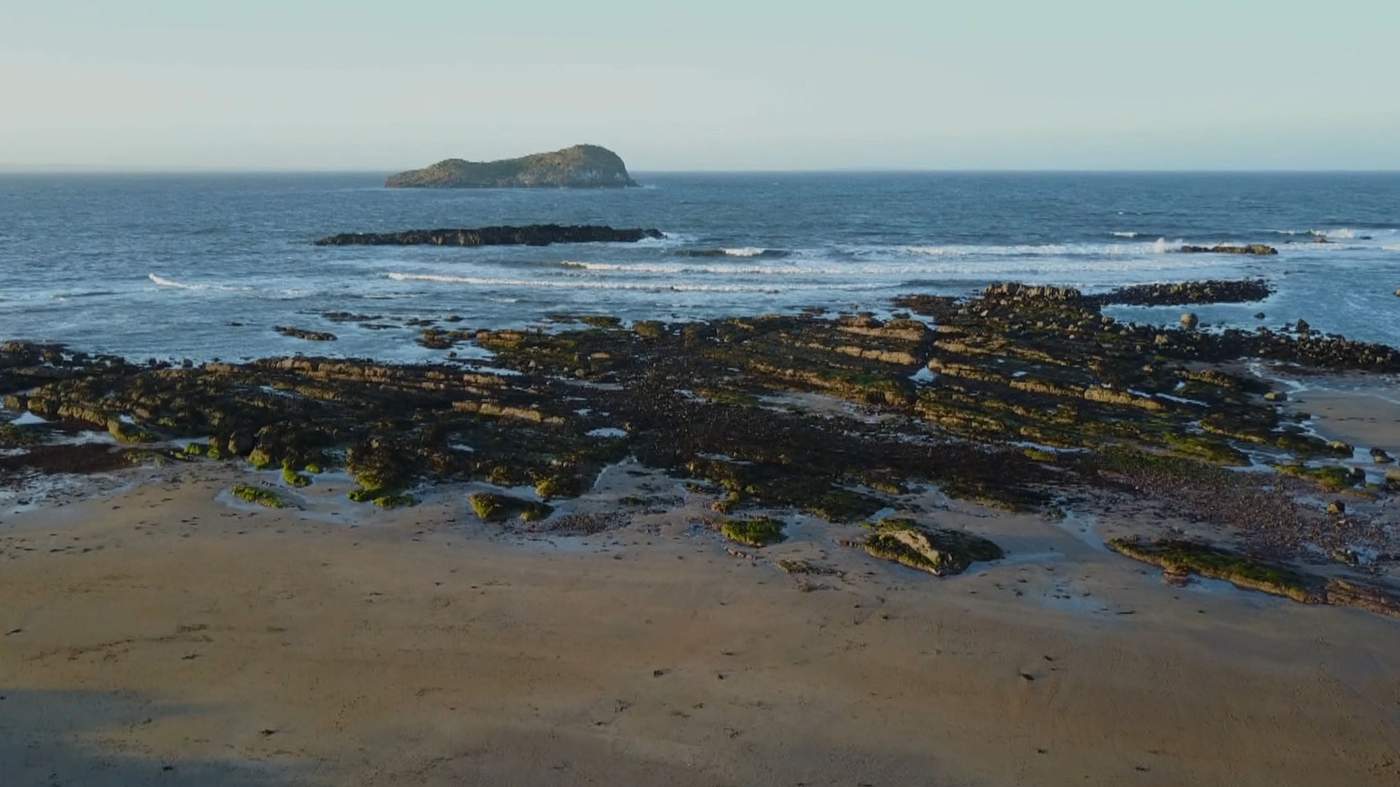 "I can take one tablet once a day and lead a very ordinary life, that's a breathtaking scientific achievement."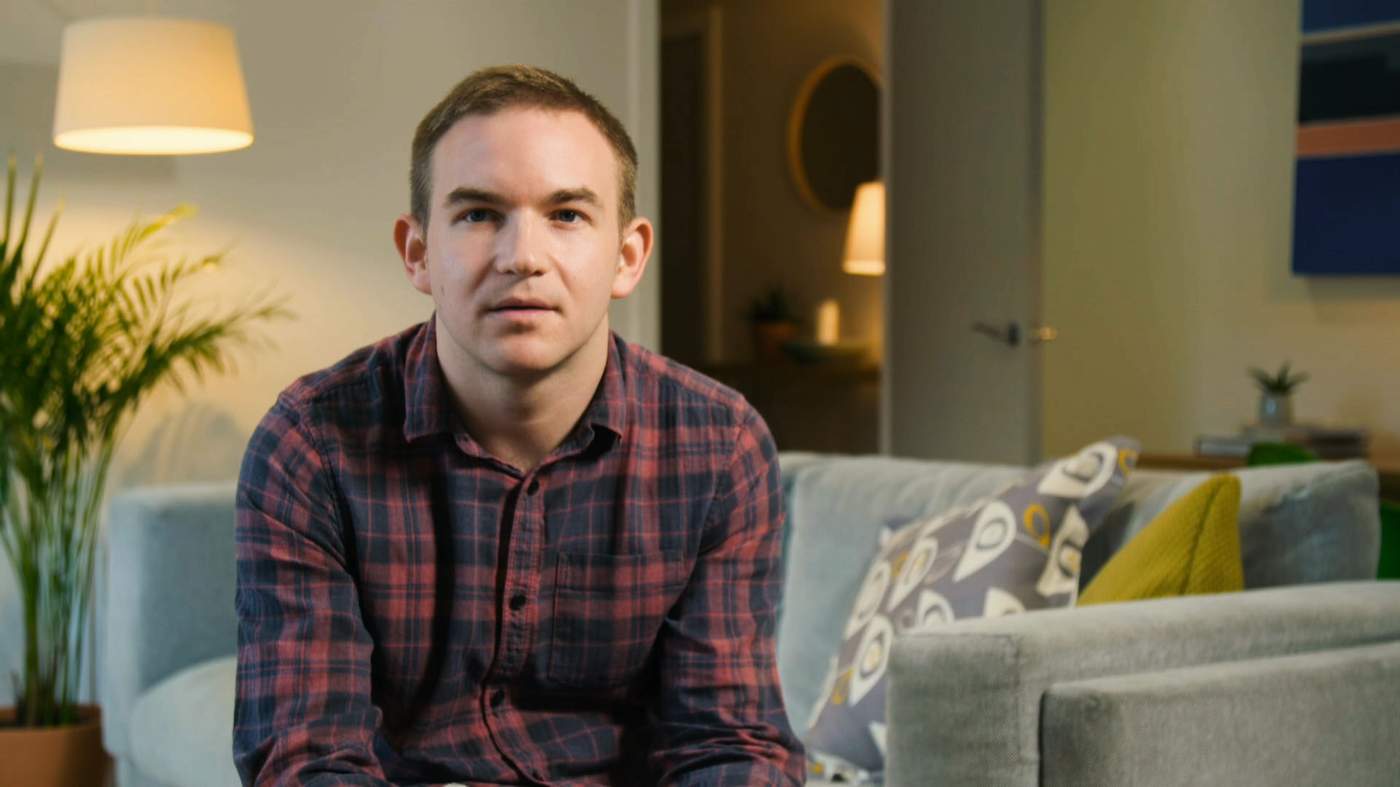 "I feel really grateful that medication has moved on. It's ok to live with HIV. It's not a death sentence. I'm just going to move on and enjoy my life and live a happy one."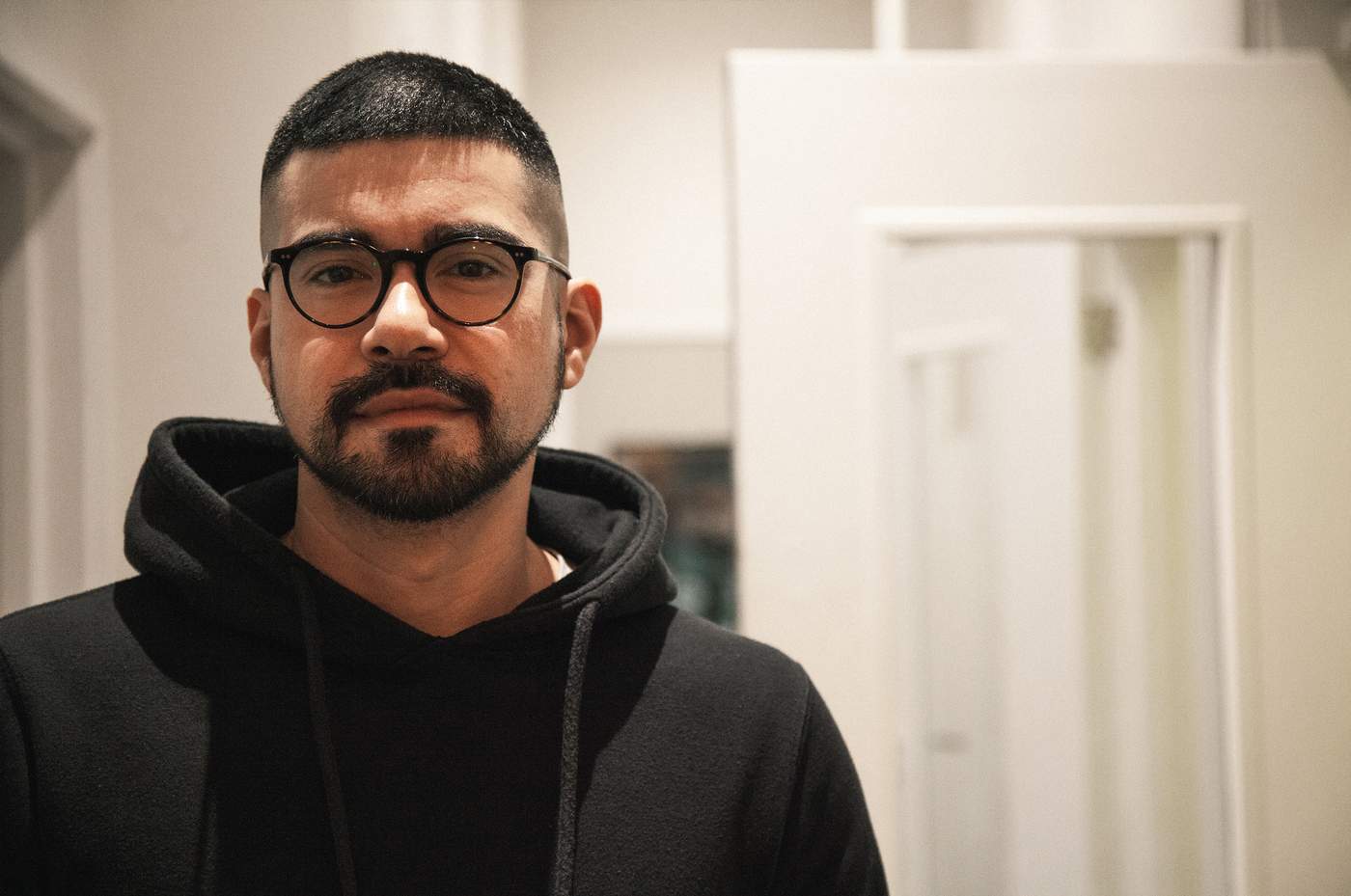 According to the Terrence Higgins Trust, recent estimates suggest there were just over 101,000 people living with HIV in the UK in 2017. And new diagnoses have been declining since their peak in 2005.
Dr Tristan Barber, an HIV consultant at a London hospital, tells BBC Three this has been driven by a combination of factors: increased testing rates, quicker treatment of HIV after diagnosis and increased access to a new drug – pre-exposure prophylaxis (PrEP) – which can be taken by people deemed at risk of HIV before sex to reduce the risk of contracting the virus.
The other big breakthrough in HIV treatment in recent years was the discovery that if a patient had an 'undetectable viral load' they could not pass on the virus. Today, patients can start treatment and quickly become sexually non-infectious, meaning they can't pass HIV on to their partners.
"I was pretty worried when I got my diagnosis," Lenny says. "I thought I was going to be that person no one is ever going to want to be with. But while there's still some prejudice in the gay community, a lot of people don't really care. I had one negative experience with somebody I was dating but it really didn't affect me."
Prison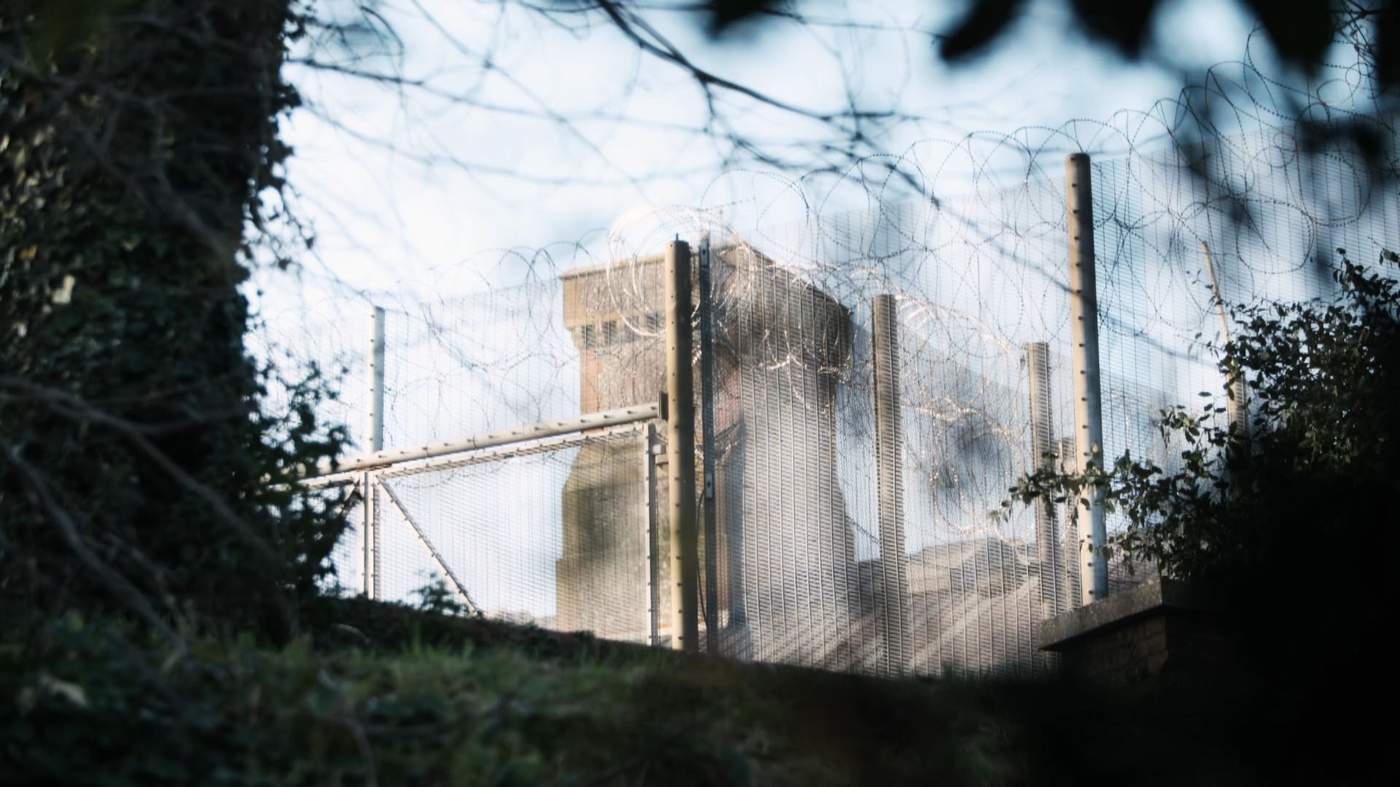 One of the most difficult questions Daryll's victims have had to grapple with since meeting him is 'why?'.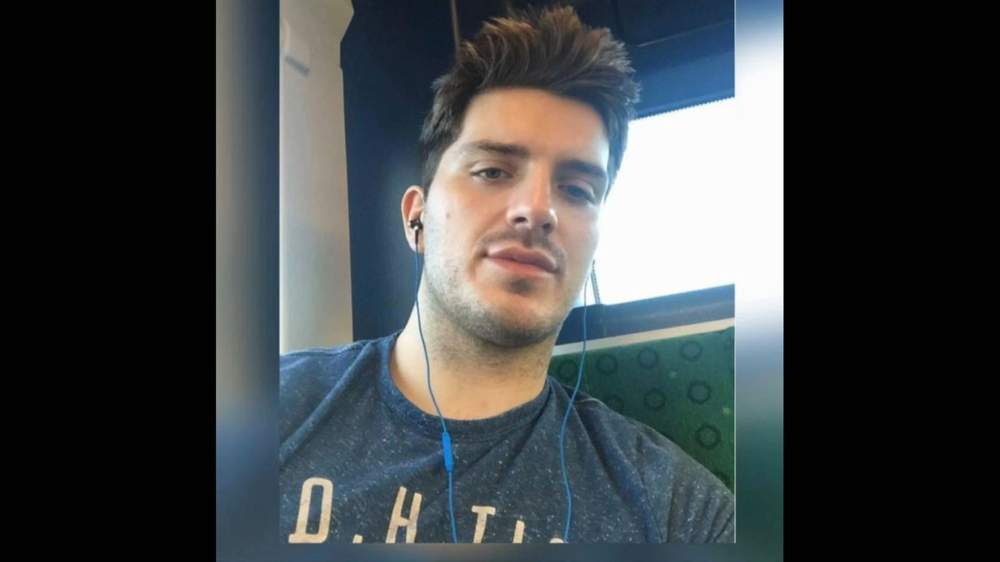 He has always denied any responsibility for his actions – even appealing against his conviction and sentence and losing – but he agreed to speak to filmmaker Charlotte Charlton from prison for the BBC Three documentary.
"I was building a really unhealthy relationship with sex, which I need to work on," he says, when asked why he did it. "When I got the diagnosis – because I was in so much denial – I had in my mind that I was going to cure myself with urine therapy. I almost used that as an excuse for continuing to have unprotected sex. I thought in my mind, 'Well this must be blocking it'."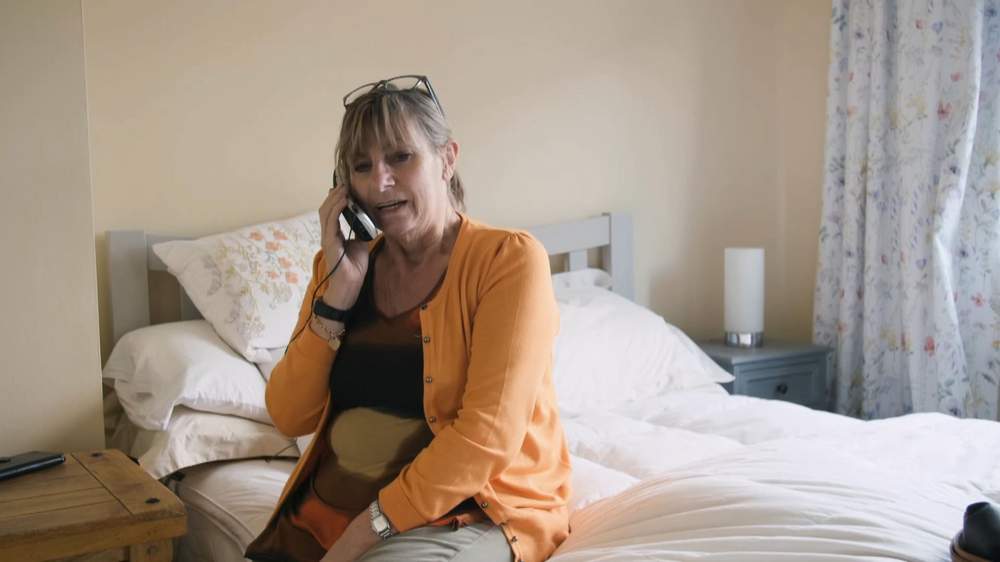 The messages about infecting the men with HIV were, he says, an attempt to get a "reaction" from them. "I wasn't coping well when I was rejected by anybody," he says. "I think it was building up. The thing I really couldn't cope with was when I was talking to or dating somebody and then they would just completely ignore me for no reason.
"The messages came out of that. At that point, it was about HIV. That's the first thing that came to my head. I thought, 'This will get a reaction'. It just got out of control."
He also had a message for his victims: "I would like to say to the men in Scotland and in England that… I'm sorry for being so naïve and so reckless and that they are the ones now suffering for that. But the main thing for me is that I hope they can forgive me one day and that they can try and live a happy life and put this behind them."
But for Lenny, Daryll's apology is meaningless.
"My childhood wasn't nice. It was horrible. But I chose not to be that person."
The prison conversation with Daryll ends when the phone is handed back to his foster mum Jacqui. Switching immediately from the difficult subject matter which was discussed only moments earlier, Daryll starts chatting about the TV box sets he's been watching, almost as if nothing has happened. But for the men he targeted, life will never be the same.