I love animals
but I kill them too
Hunting Alaskan-style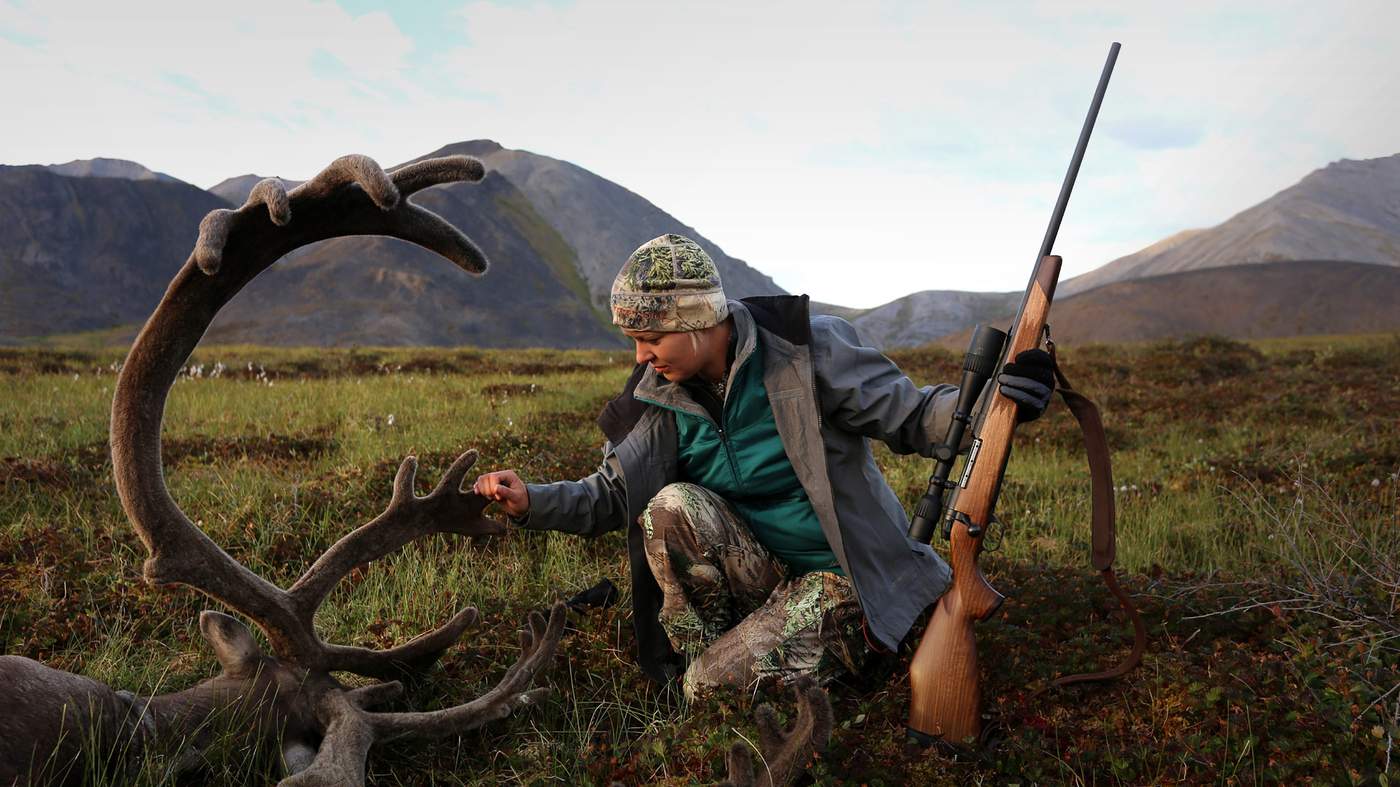 "The question I hear most is, 'How can you love animals and kill them?'

I've been called a psychopath or murderer for being a hunter.

These words often come from a distance, and I understand the point of view."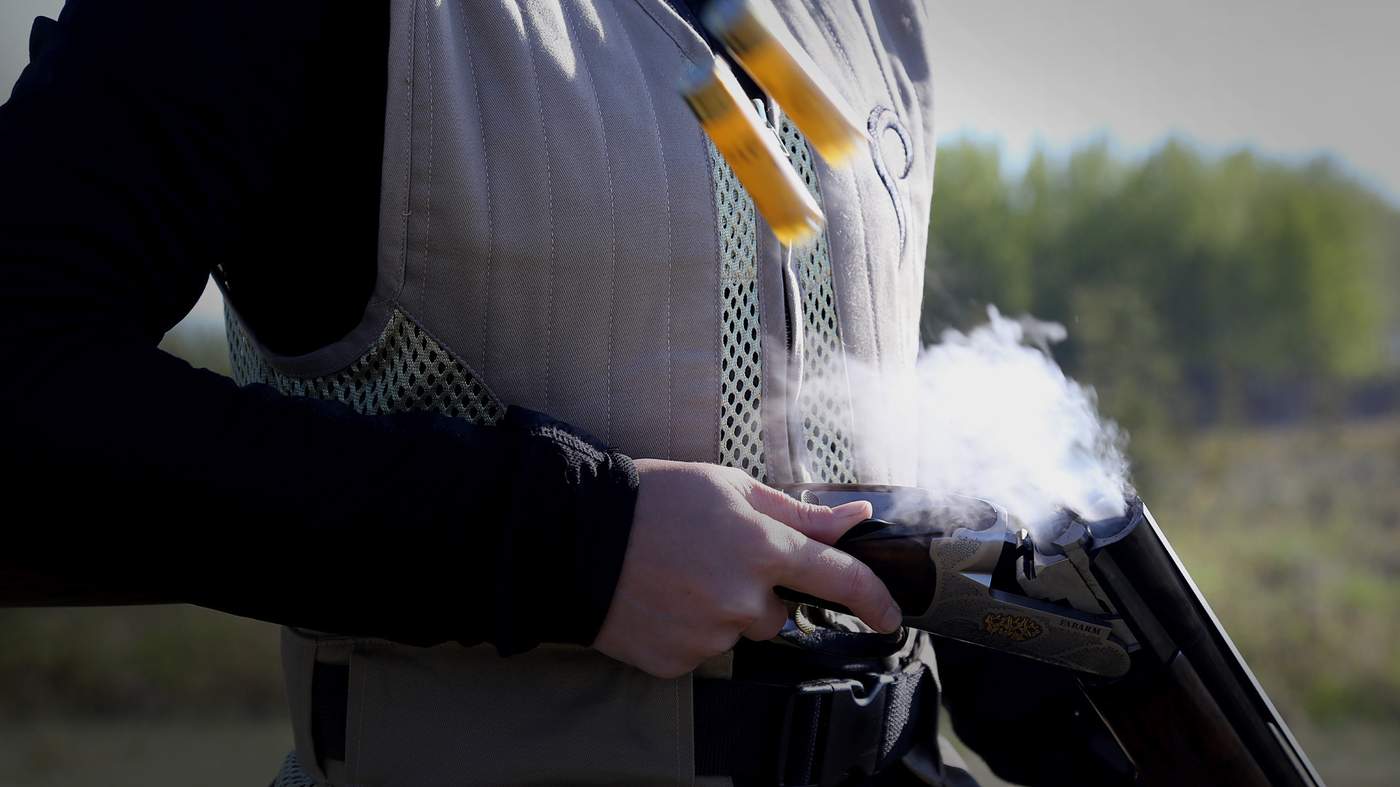 Christine Cunningham lives where the summer days - but also the winter nights - are long.
Looking at Alaska on the map, the Kenai Peninsula is just next to state's biggest city, Anchorage. But in reality, it's a few hours' drive.
Christine and her partner, Steve Meyer, are game hunters.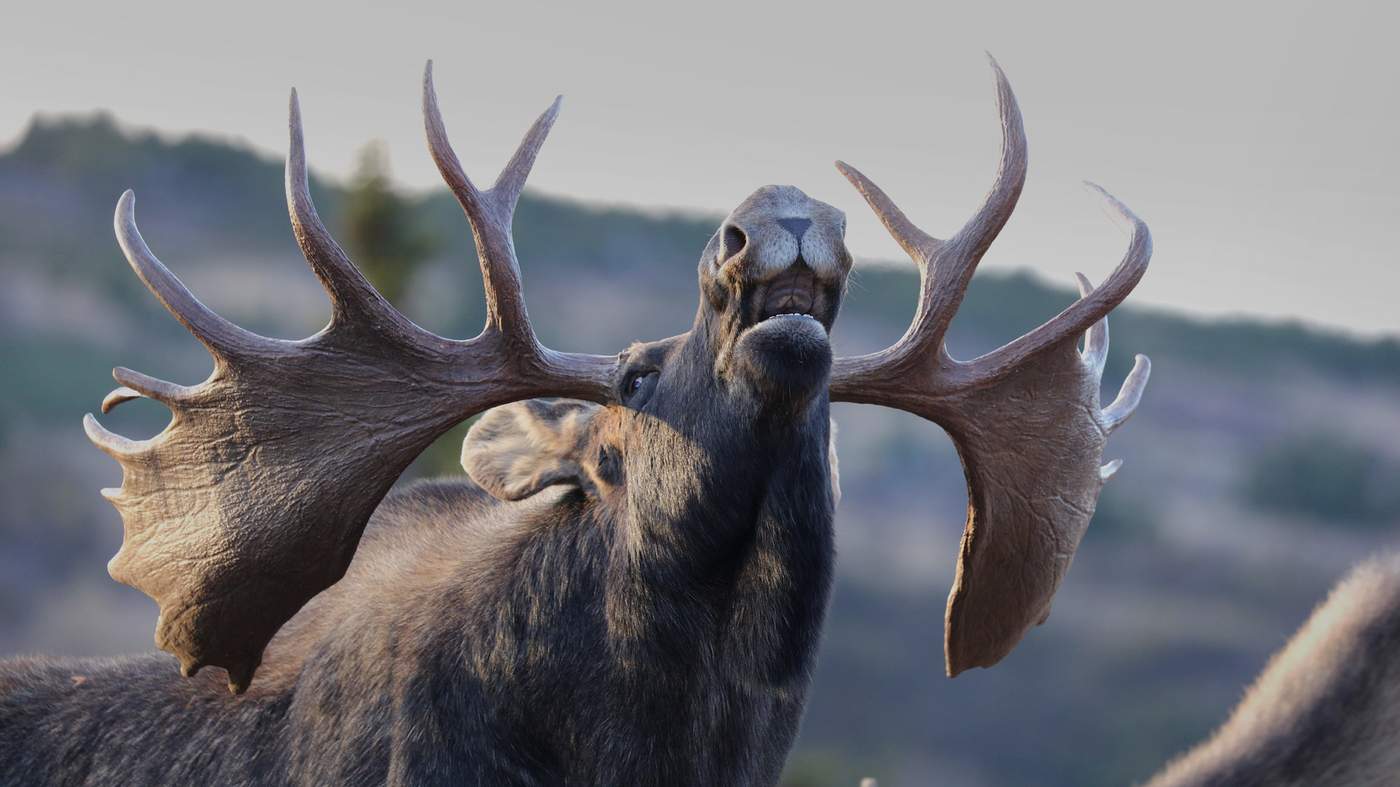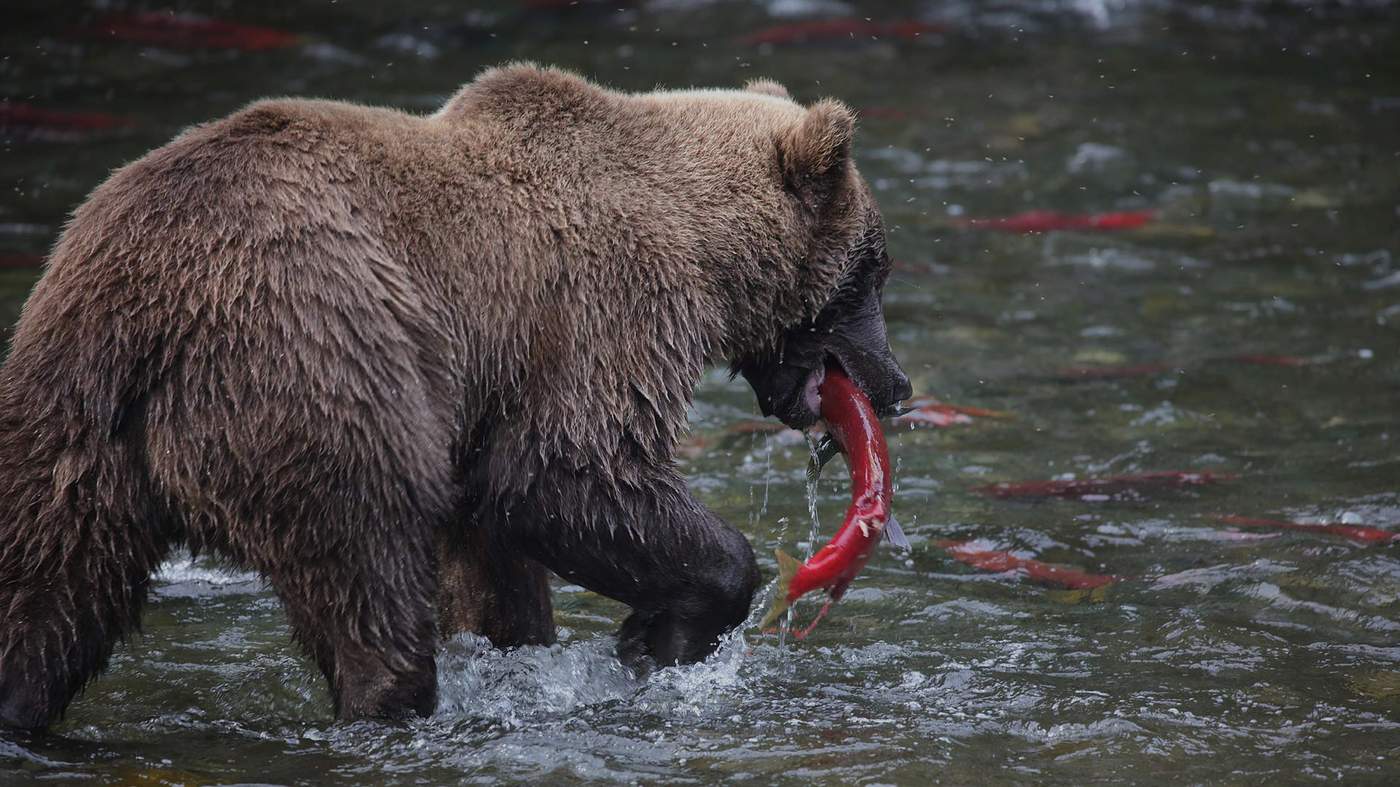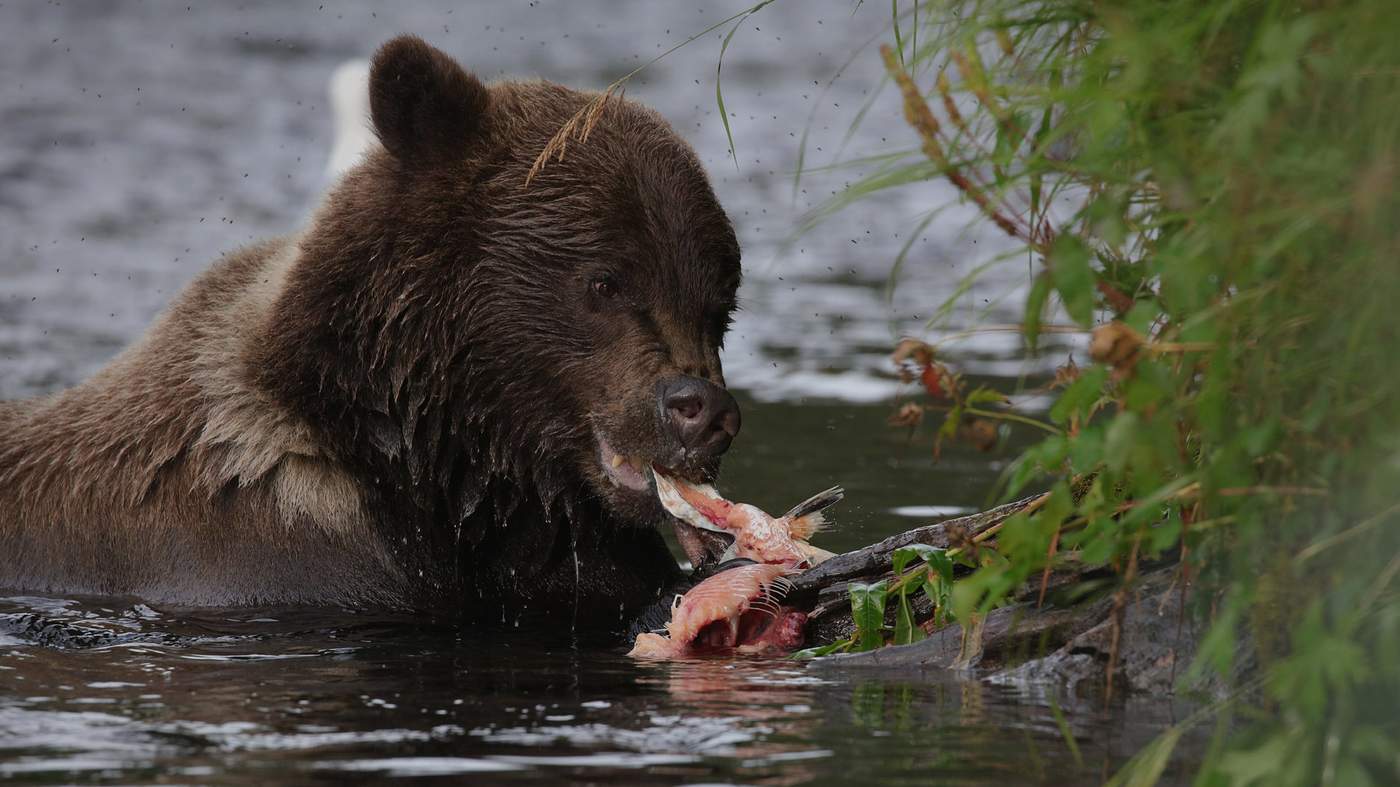 "It's difficult for people to reconcile the fact that, in order to live, other creatures must die.
A hunter, especially in Alaska where subsistence hunting has fed families for generations, takes an animal for food."
"There are other hunting definitions - such as trophy hunting or predator control.

But this is not what I am doing."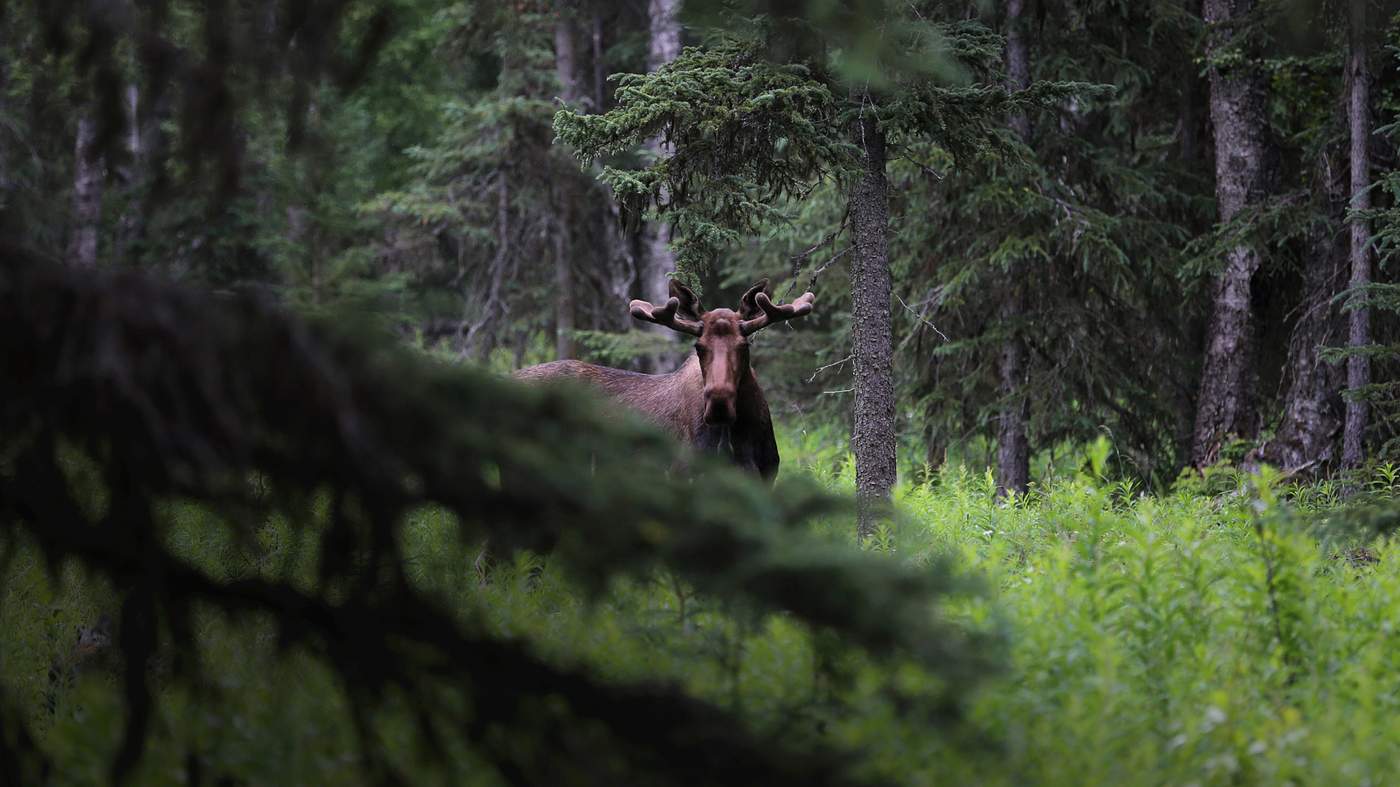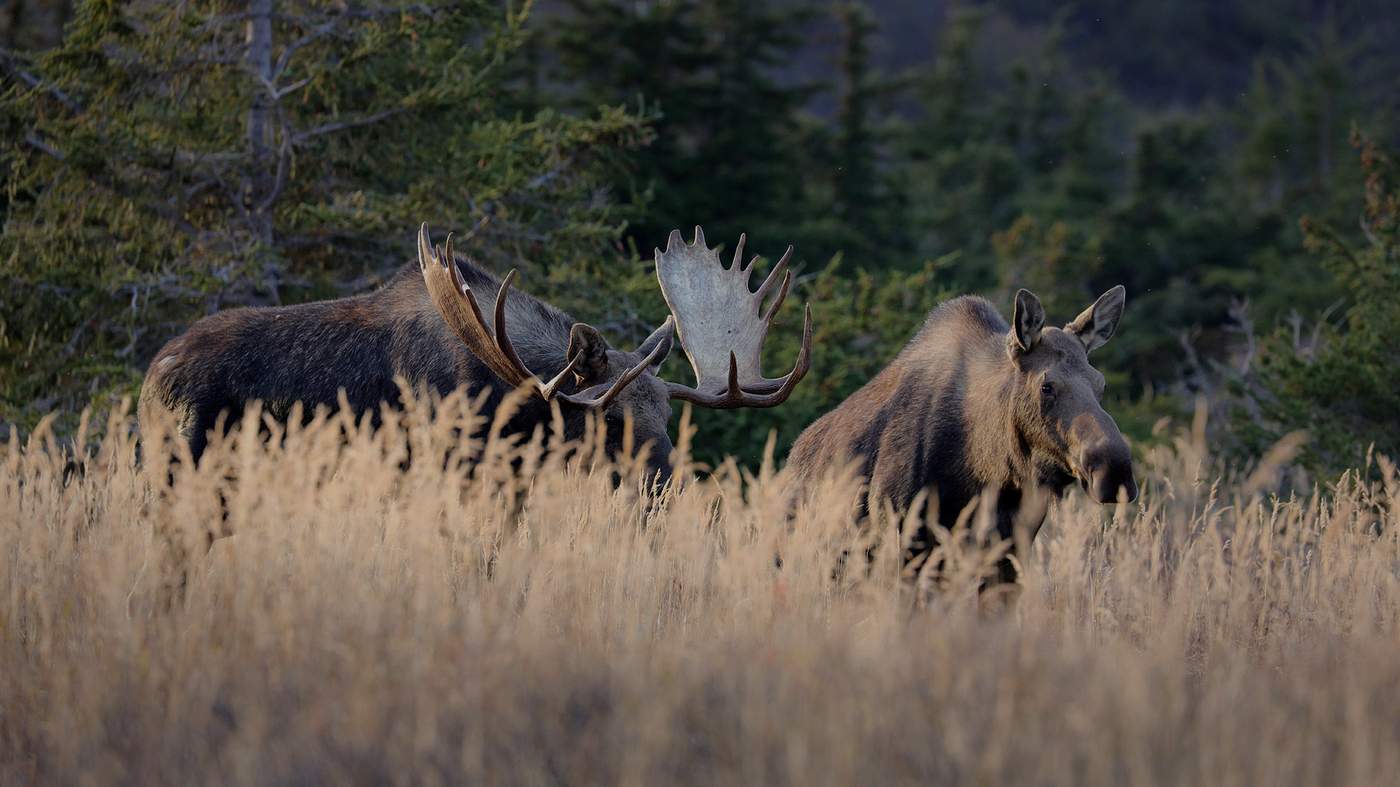 "Hunters 'harvest' animals in a reverent and sustainable manner.

Personally, I prefer the term harvest to 'take' or 'kill'.

Although admittedly, 'kill' has a certain unapologetic honesty to it."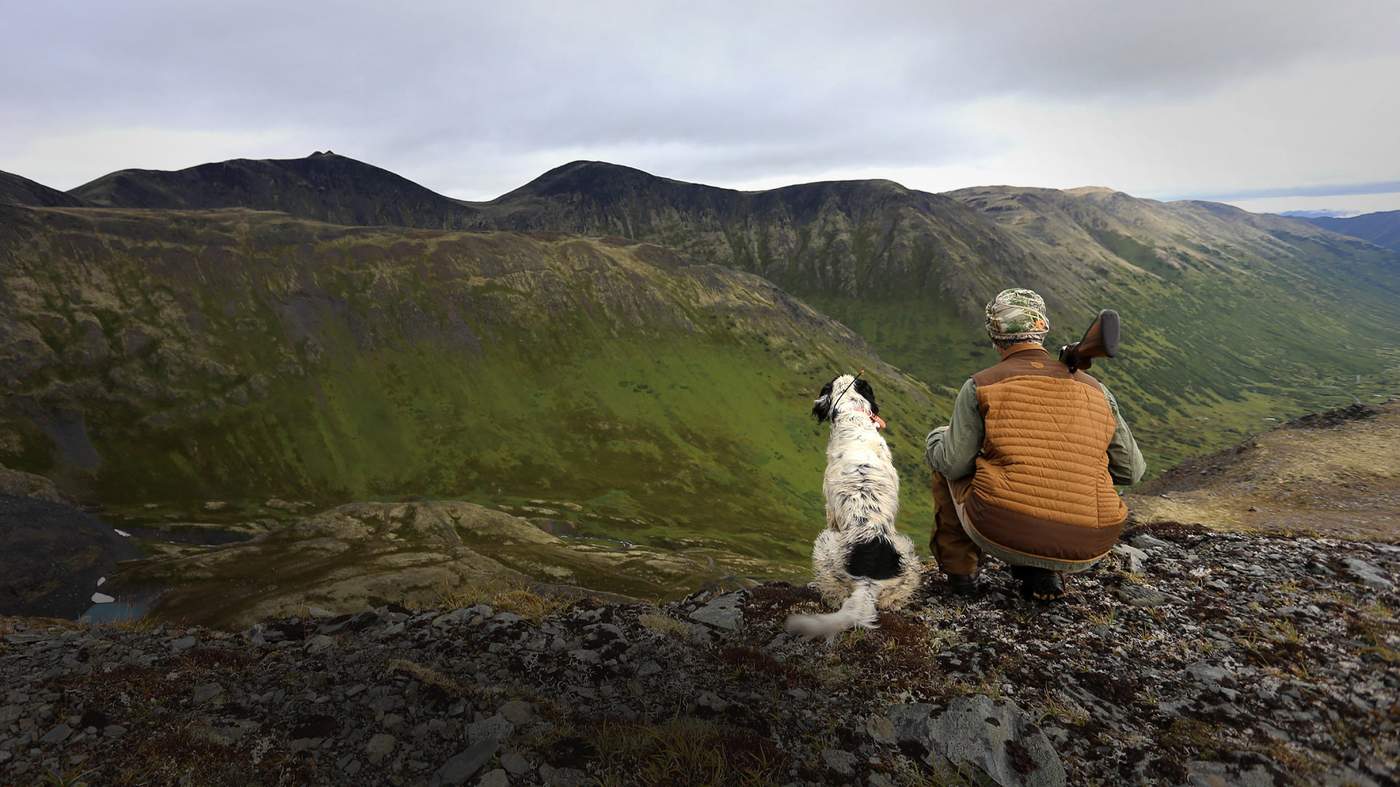 "Most people live in urban areas and don't have a first-hand relationship with nature, much less the ability to obtain food from sustainable sources."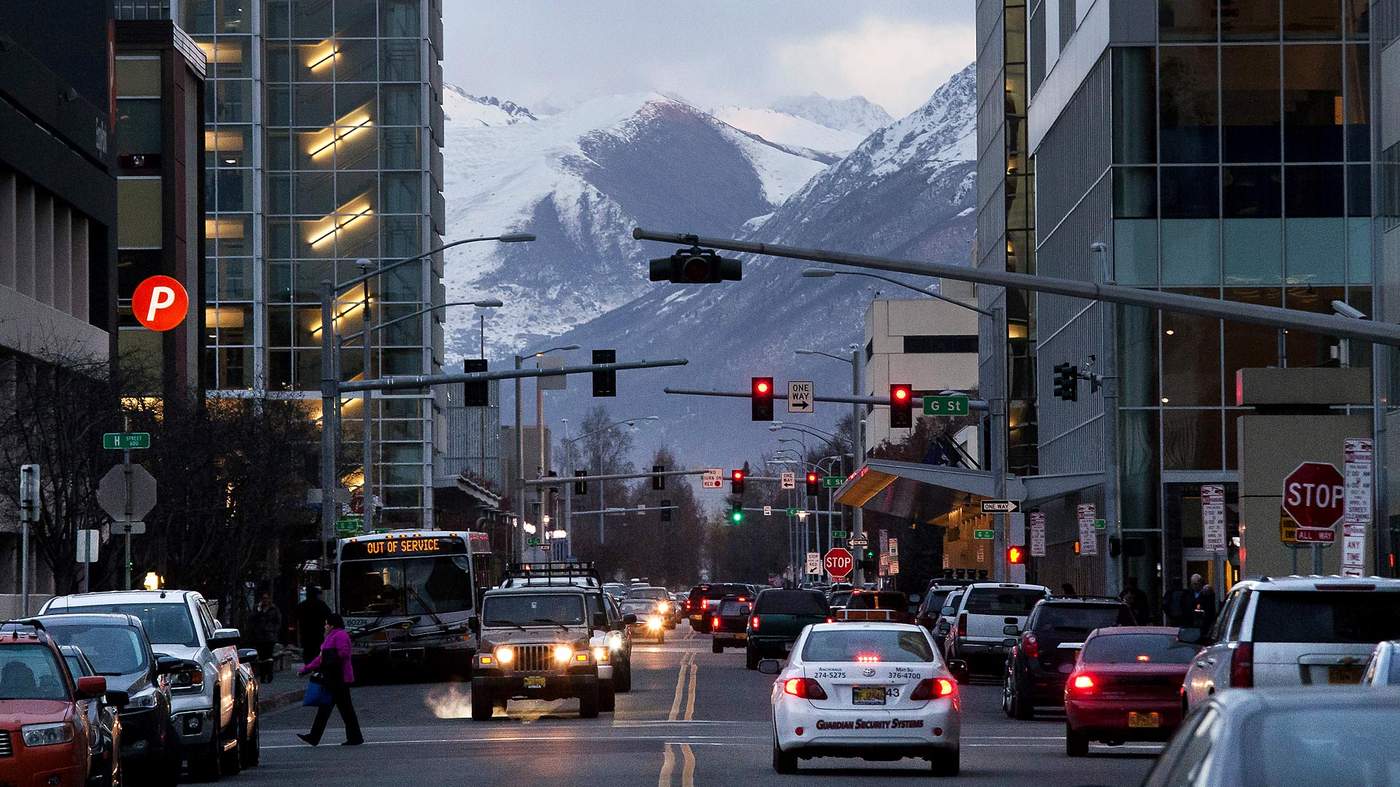 "I was born in Alaska but I didn't grow up in a family that included hunters.

Like most people, I went to a grocery store for food.

By subconscious omission, I thought I wasn't eating an animal that had once been alive."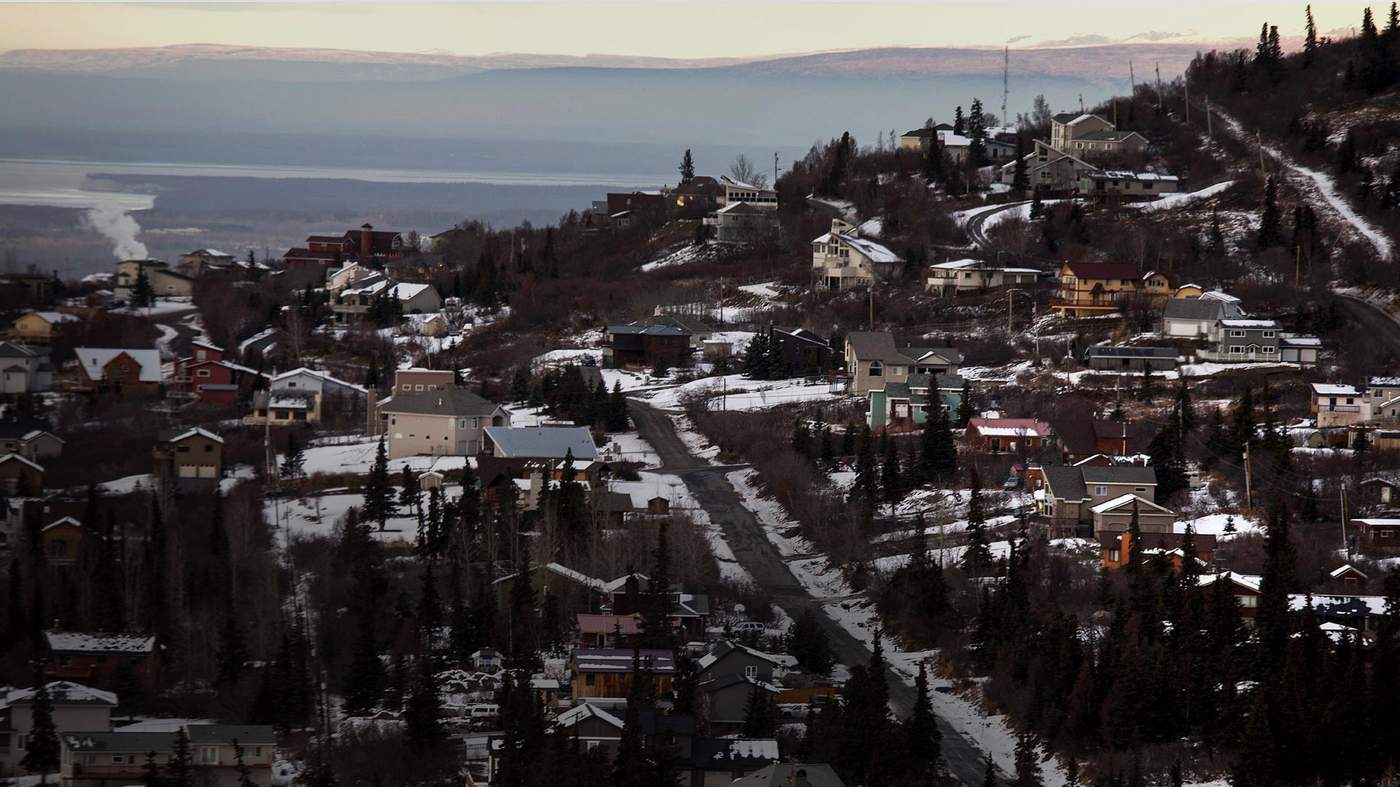 "I joined a duck hunt to learn what it really meant to eat meat - to see if I was capable of killing and cleaning an animal.
I felt that if I didn't know what was involved, I would be a hypocrite - avoiding responsibility and turning a blind eye to the realities of life."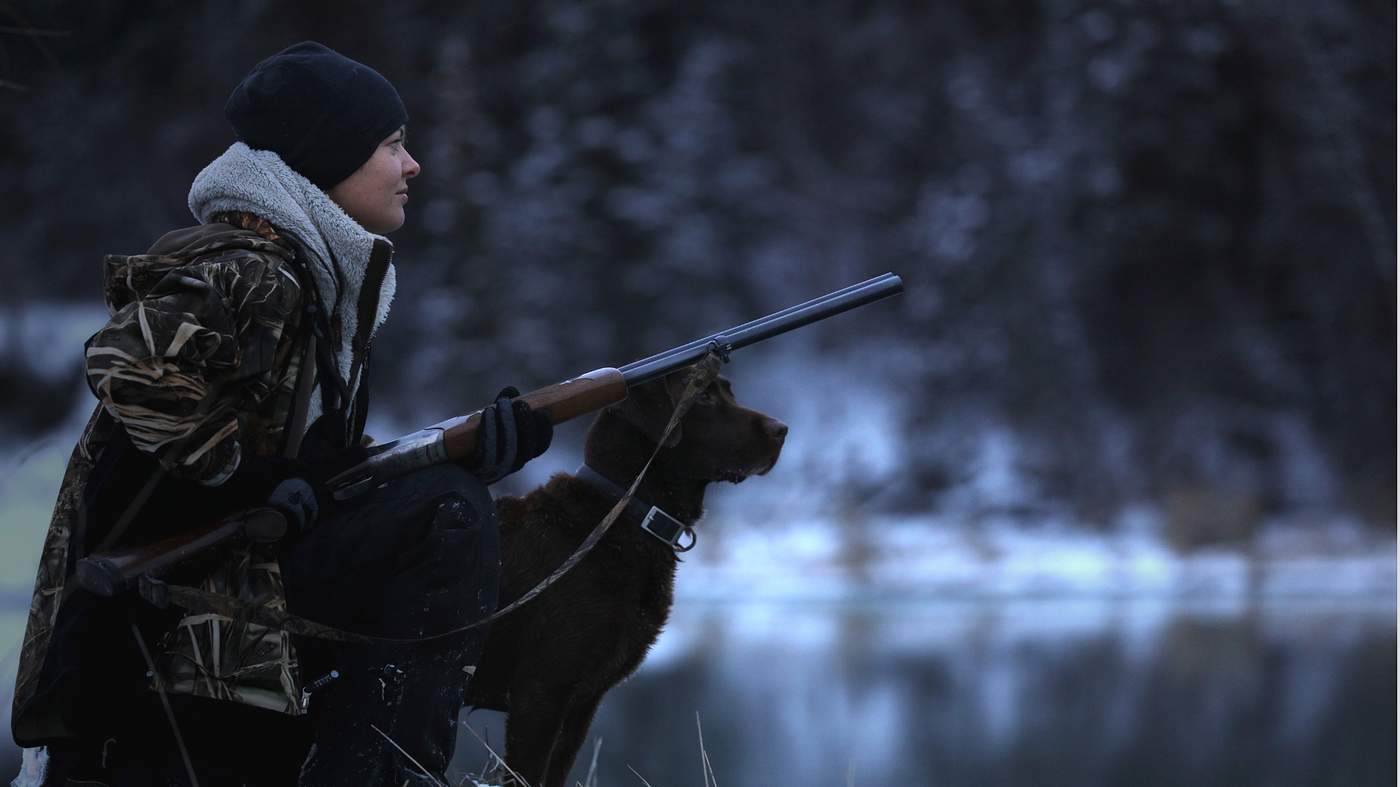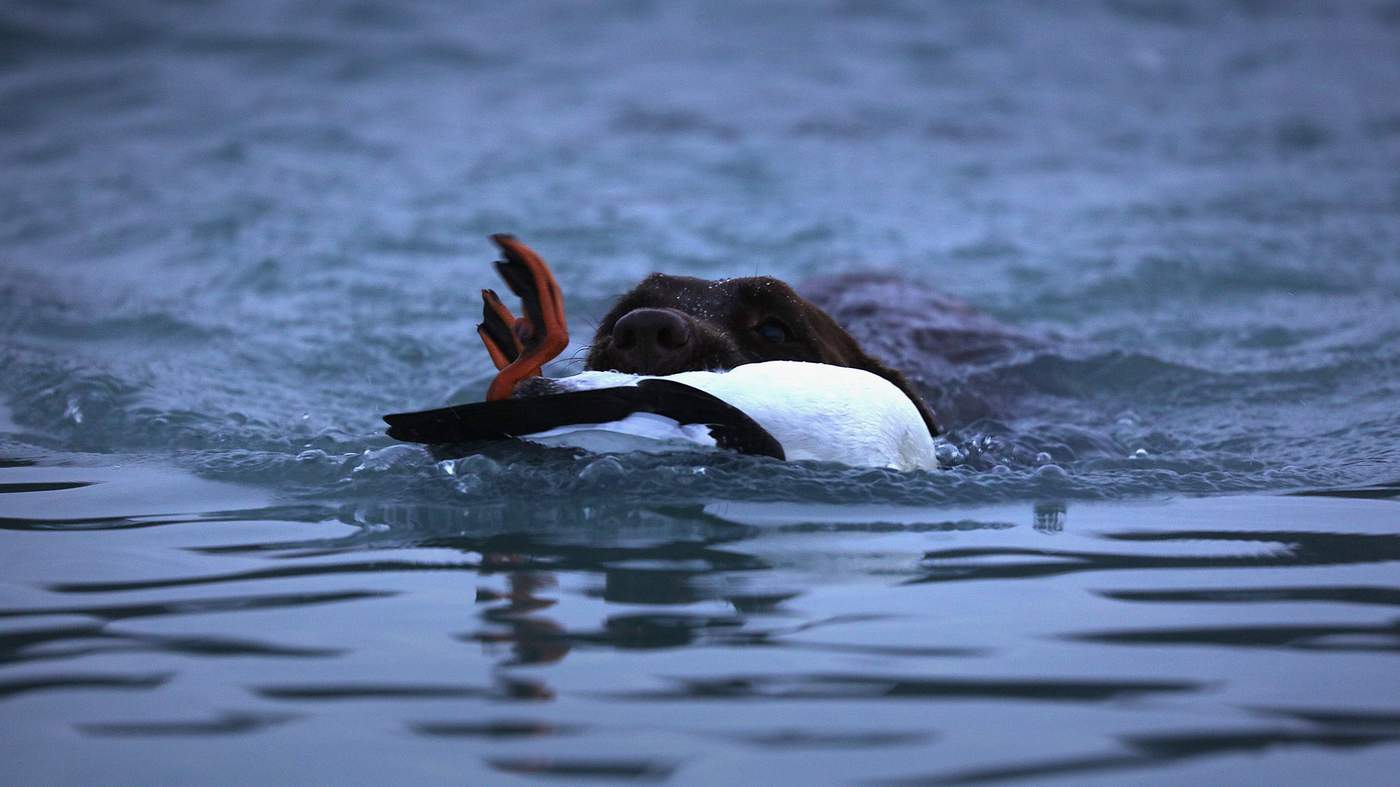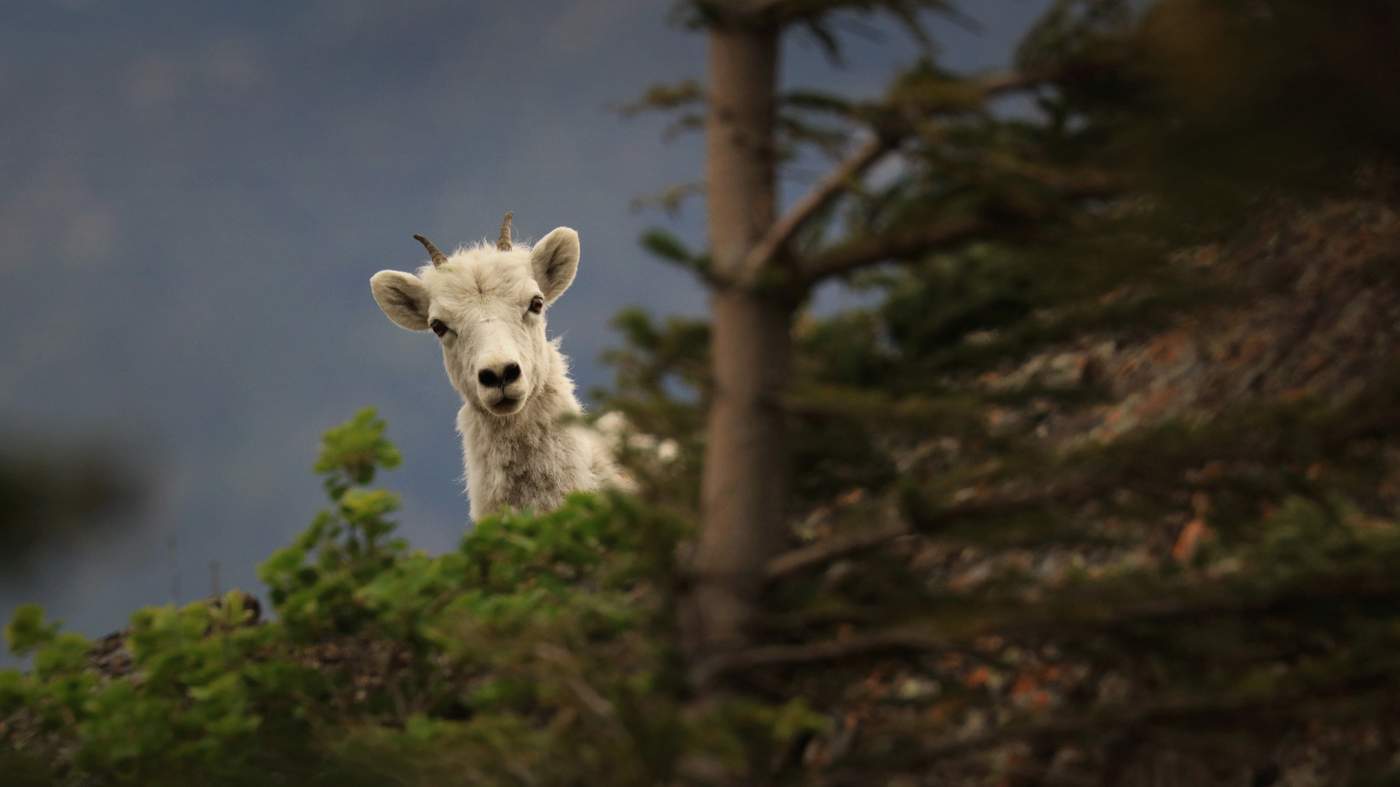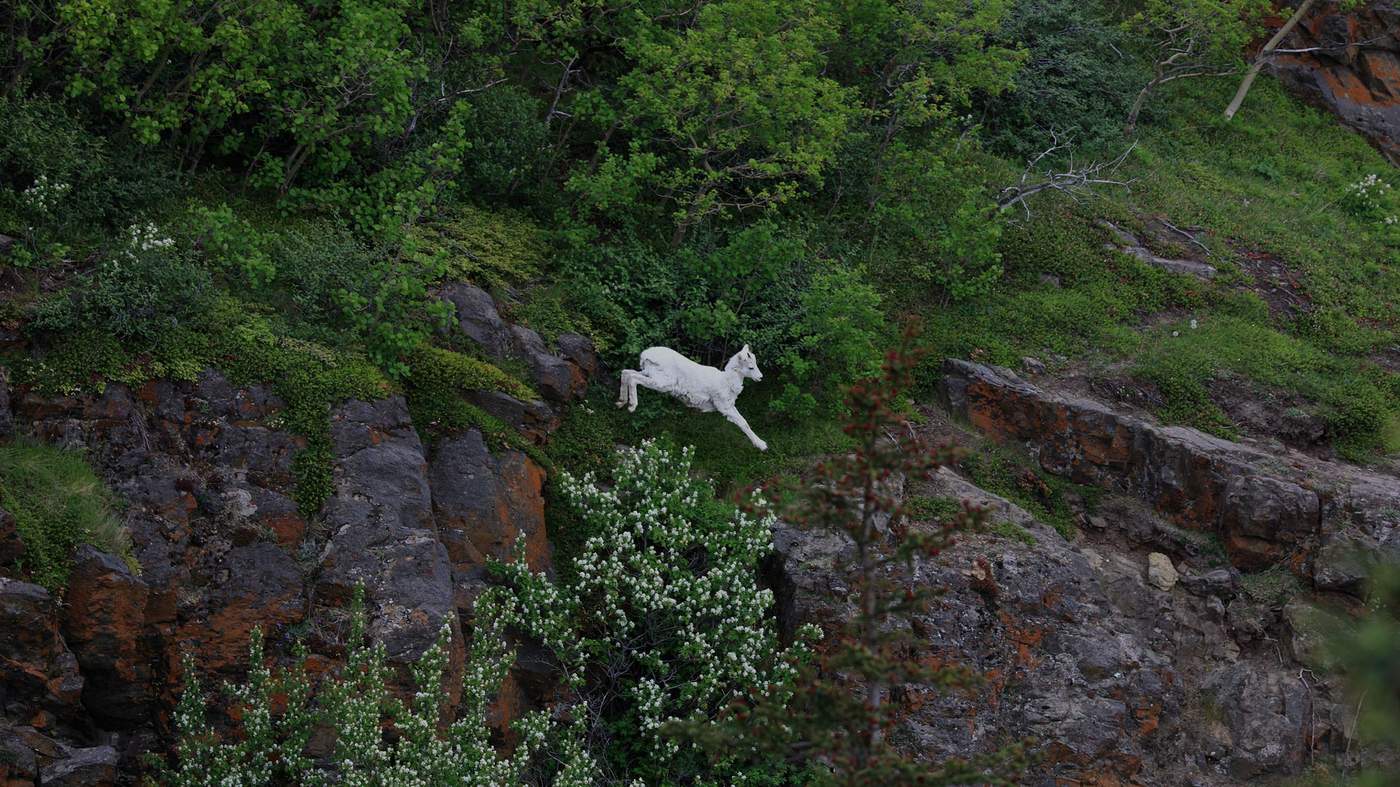 On their treks in the Kenai Mountains, Christine and Steve have encountered moose, lynx, brown and black bears, wolves, wolverine, mountain goats and Dall sheep.
But it was on a 2016 trip to the Brooks Range in Alaska's far north, that Christine shot her first big-game animal.
A bull caribou.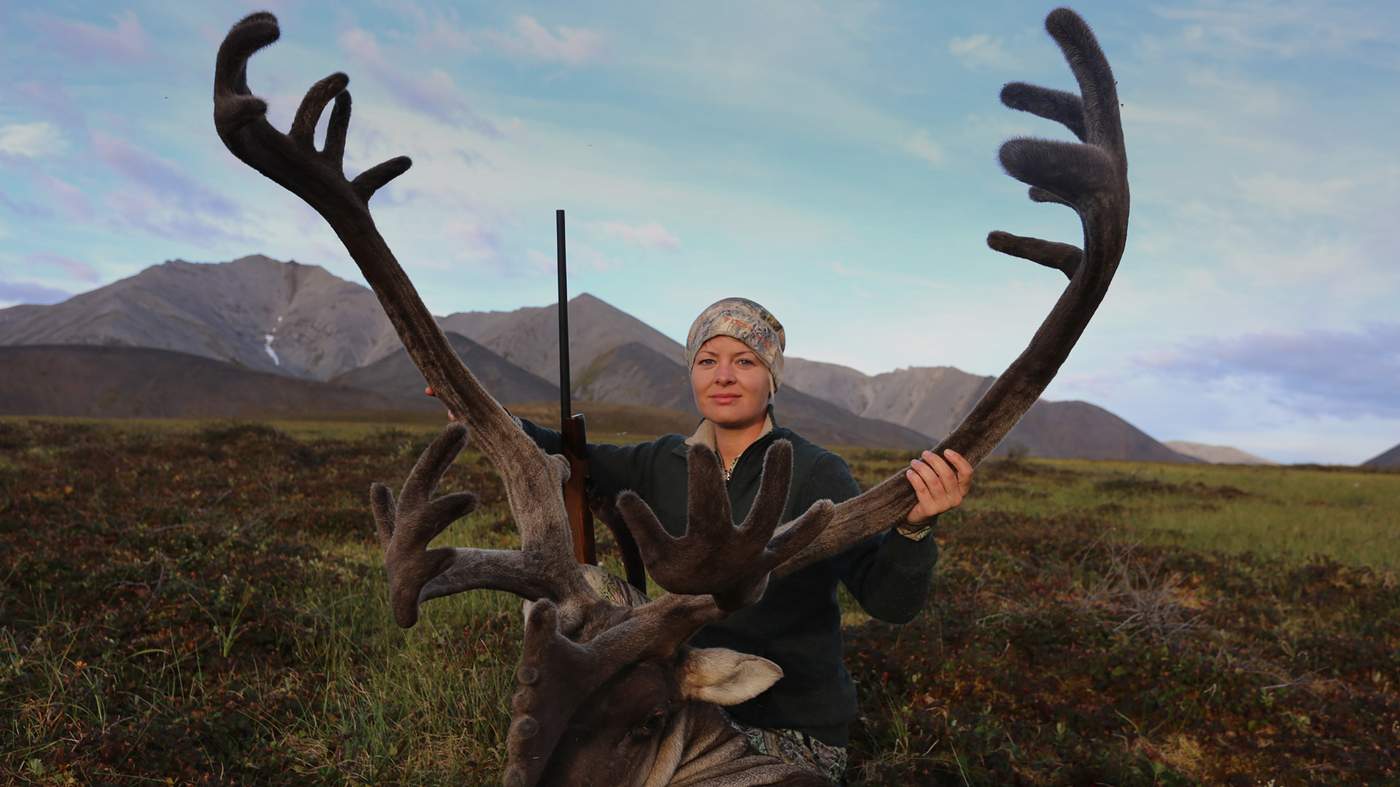 "I was so lucky to find Steve as a partner. He has hunted since his childhood in North Dakota.
And when we began hunting birds with dogs, it introduced another dimension.
A dog acts as a medium between the domestic setting and the wild."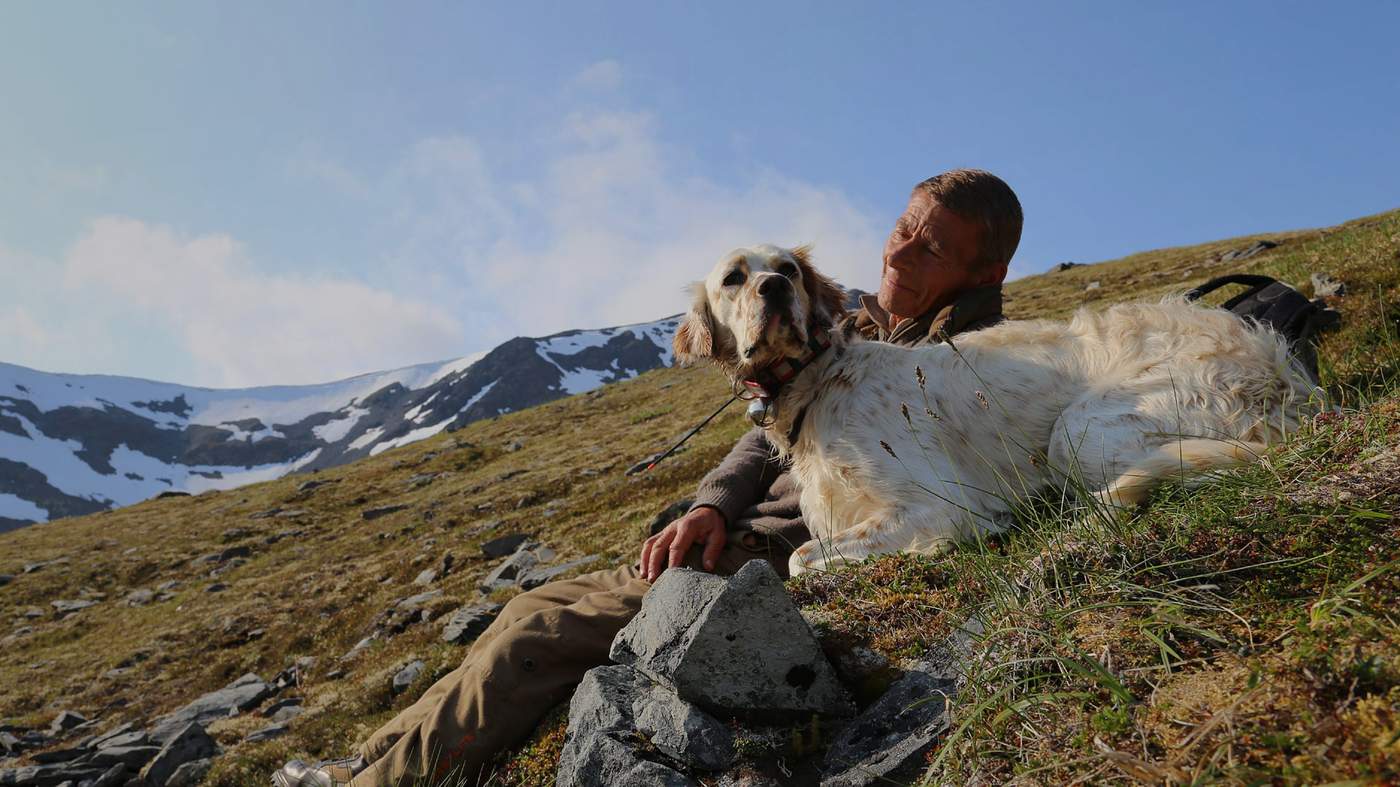 Christine and Steve have nine "bird dogs".
Two chocolate labradors retrieve waterfowl while seven English setters make light work of steep terrain, finding and pointing birds - ptarmigan in particular.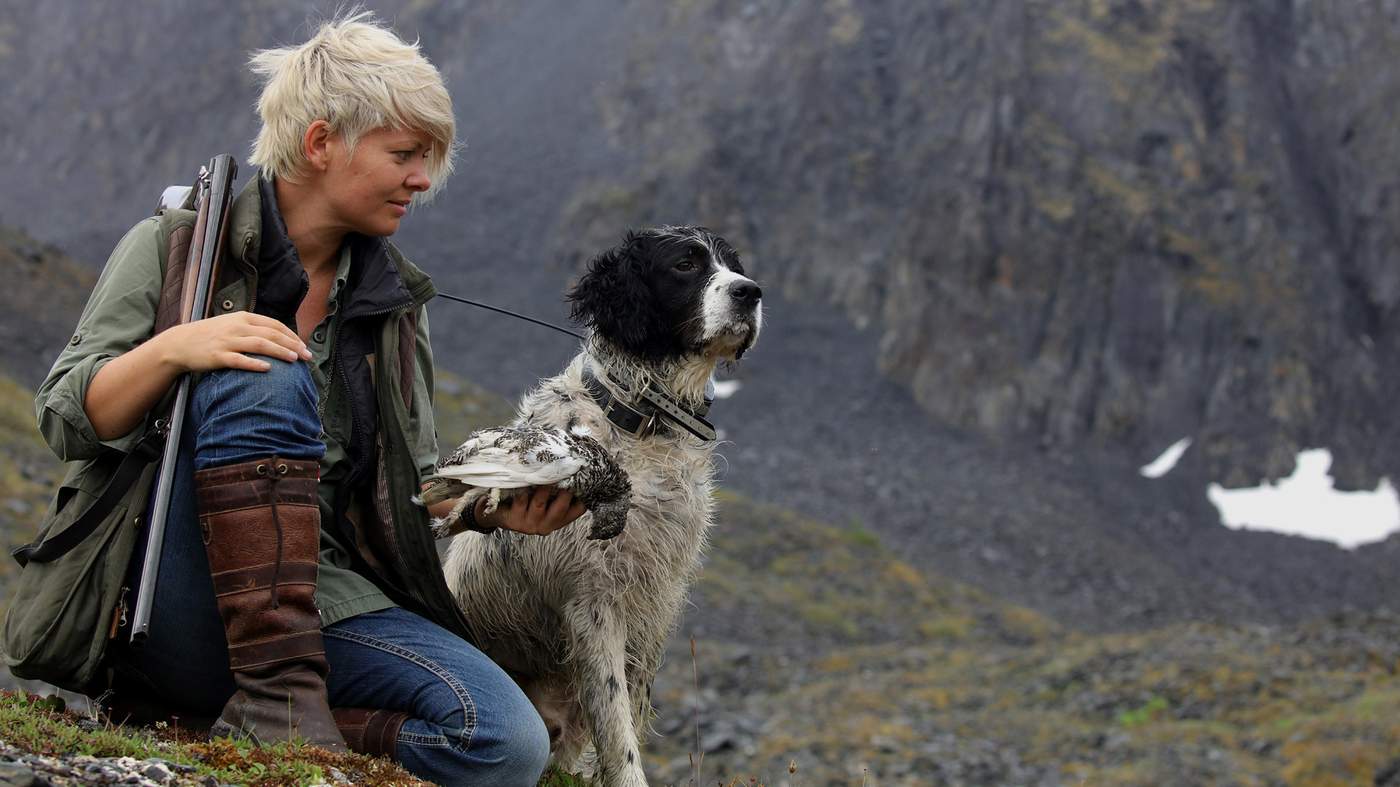 "There are three types of ptarmigan here.

But we mainly hunt white-tailed ones."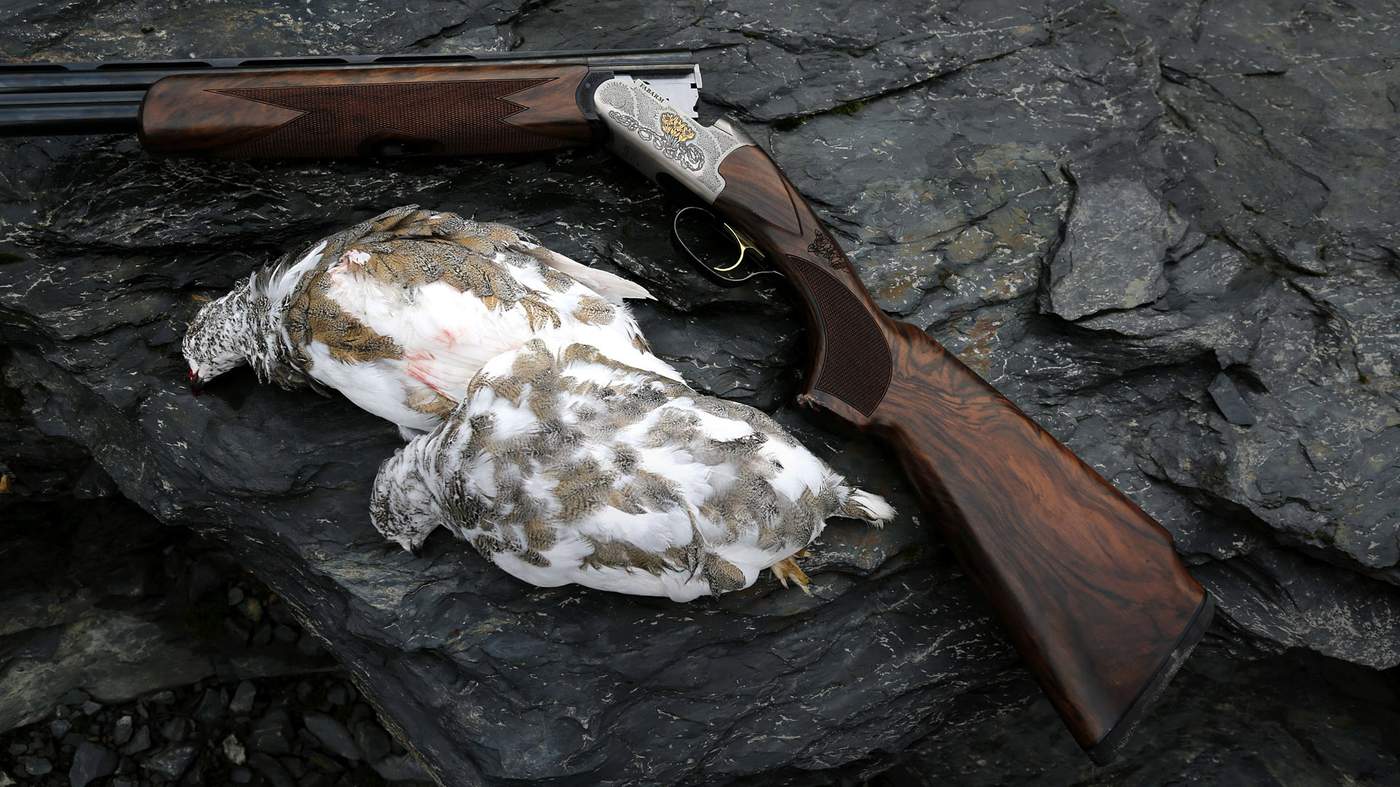 "In the August to March hunting season, bag limits can be around five to 10 birds per day but we rarely take home that many.
Game bags may be checked by an officer on a random basis but it's not a legal requirement to present them."
"Game is managed for a sustained yield, providing food for many Alaskan families.

Some hunts are open to the general public, but others are permit-only.

Also, the number of 'harvests' allowed can vary."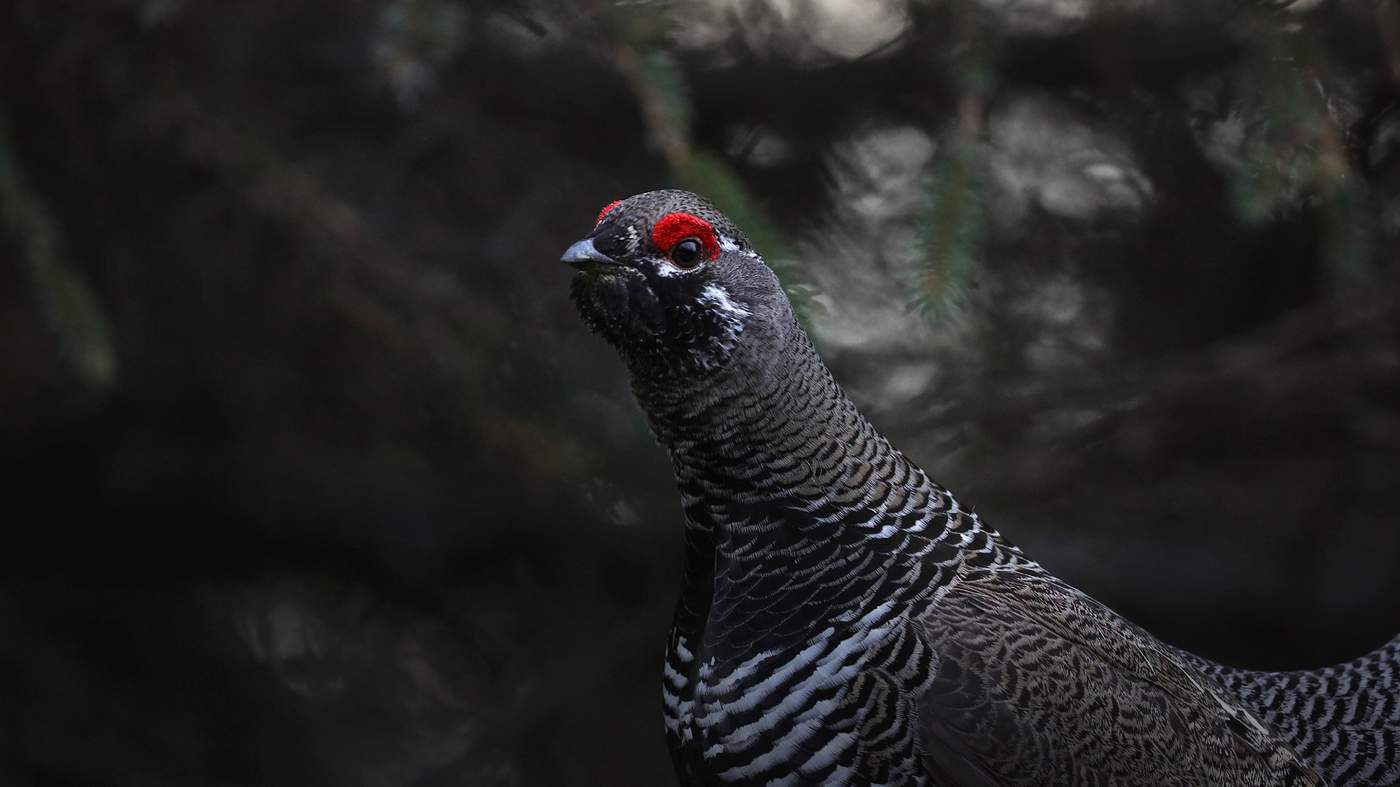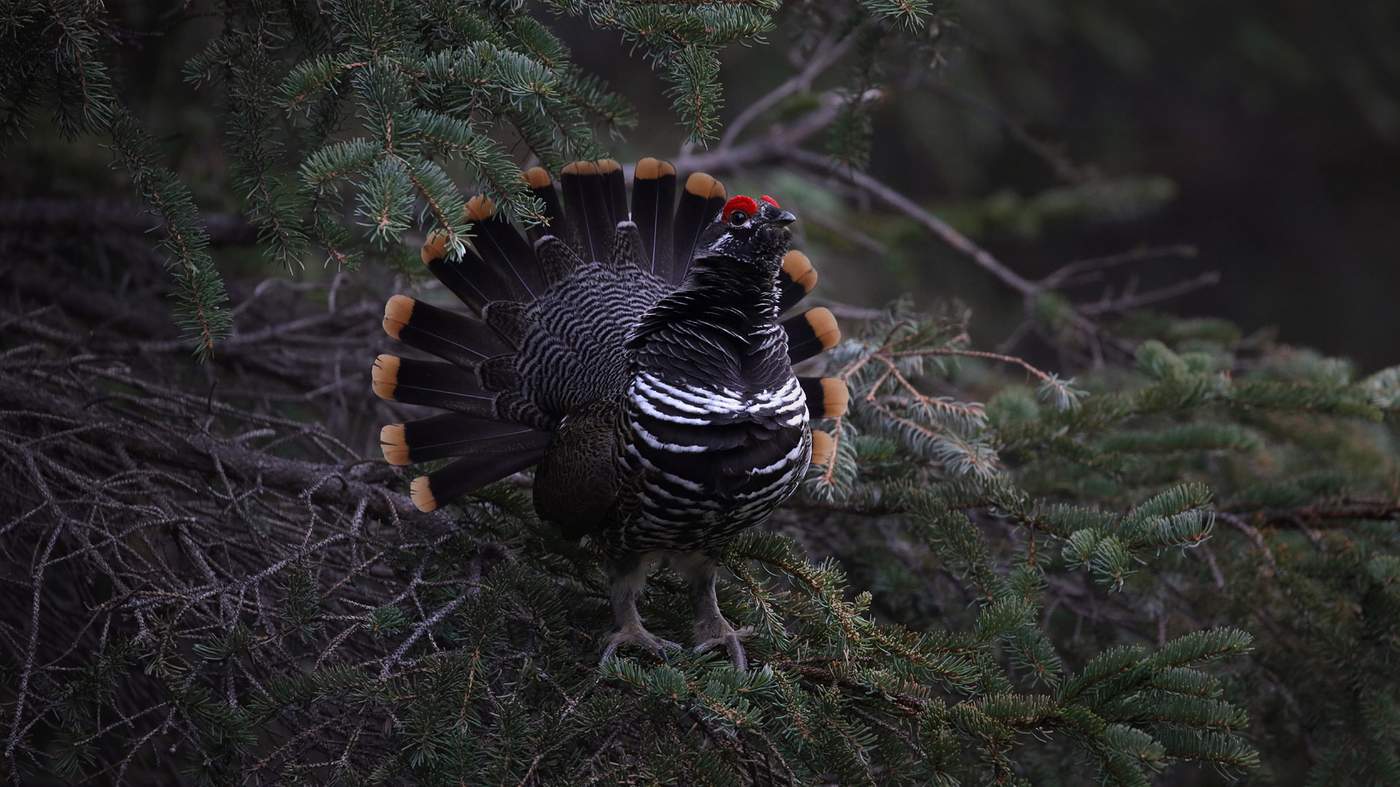 Christine works with hunting-affiliated conservation groups.
She also takes part in a state-wide volunteer programme where hunters provide one wing and the tail from each harvested ptarmigan.
Biologists use the samples to determine the age and sex of each bird.
"Game managers keep overall animal numbers in check but I think hunting's greatest conservation benefit is at an individual level.

A hunter is said to 'husband' his or her prey, and so it's about striking a balance between animals and the environment."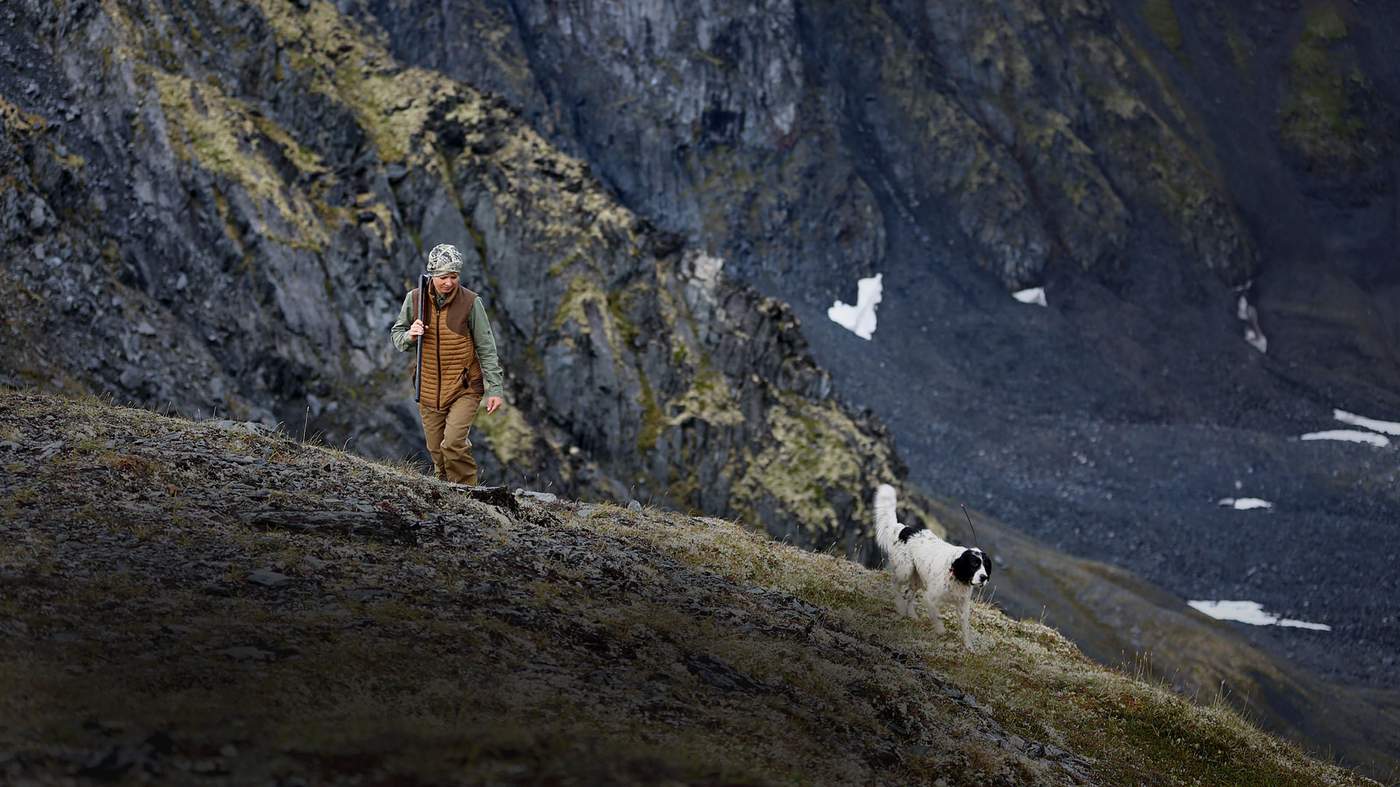 "In the US at the moment, more women are becoming hunters than men.

It's my hope that will help the change conversation about hunting."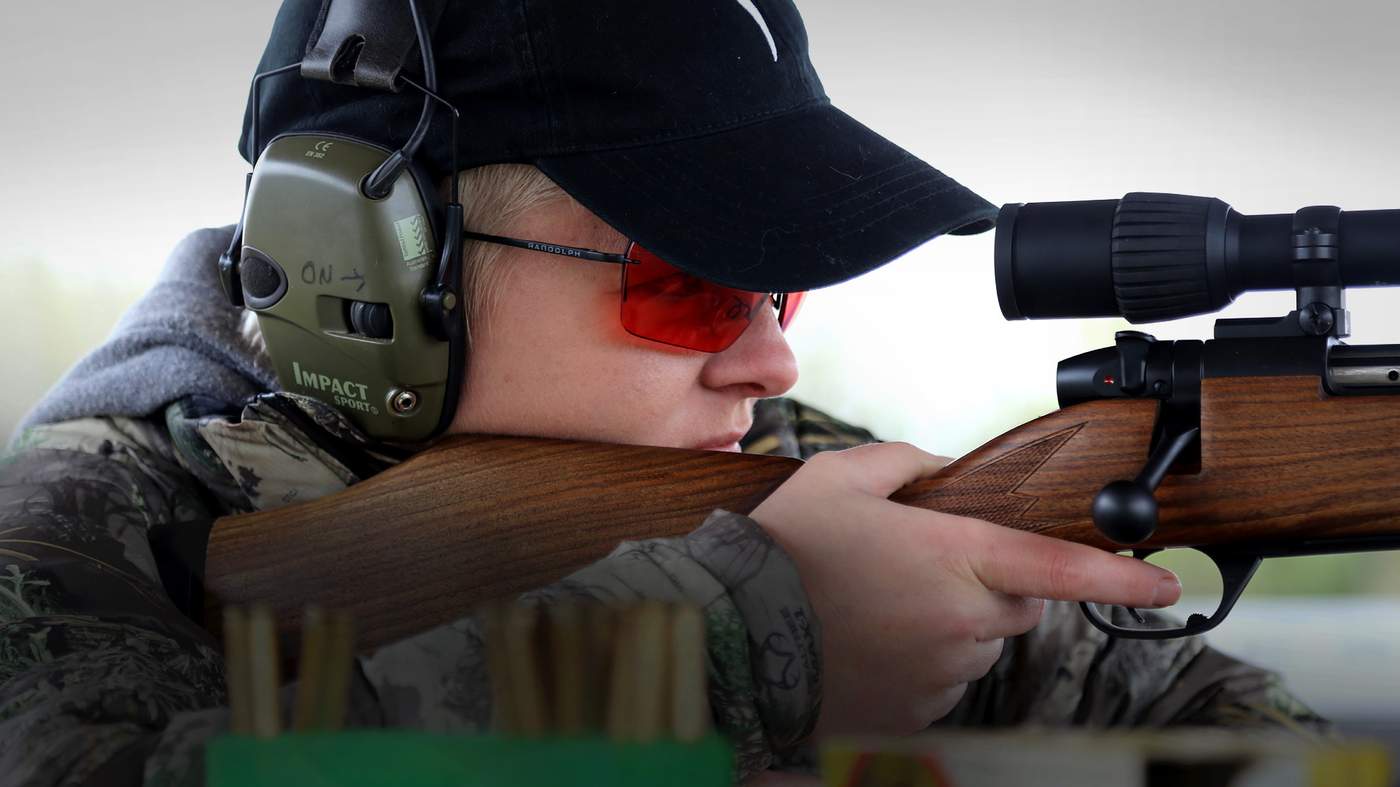 "The hunting literature has portrayed a largely 'male hero' story.
But based on my experience, I think the narrative should become more focused on 'individual responsibility'."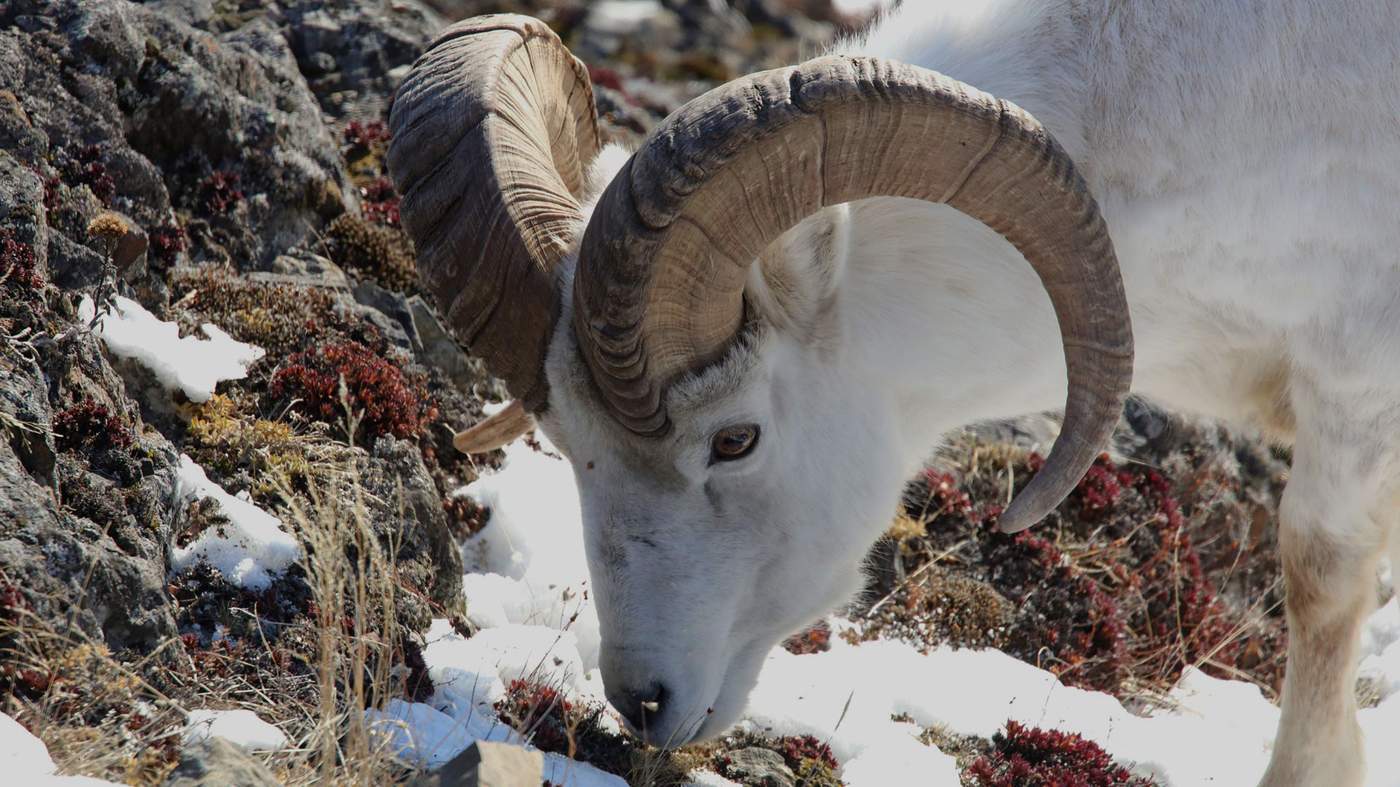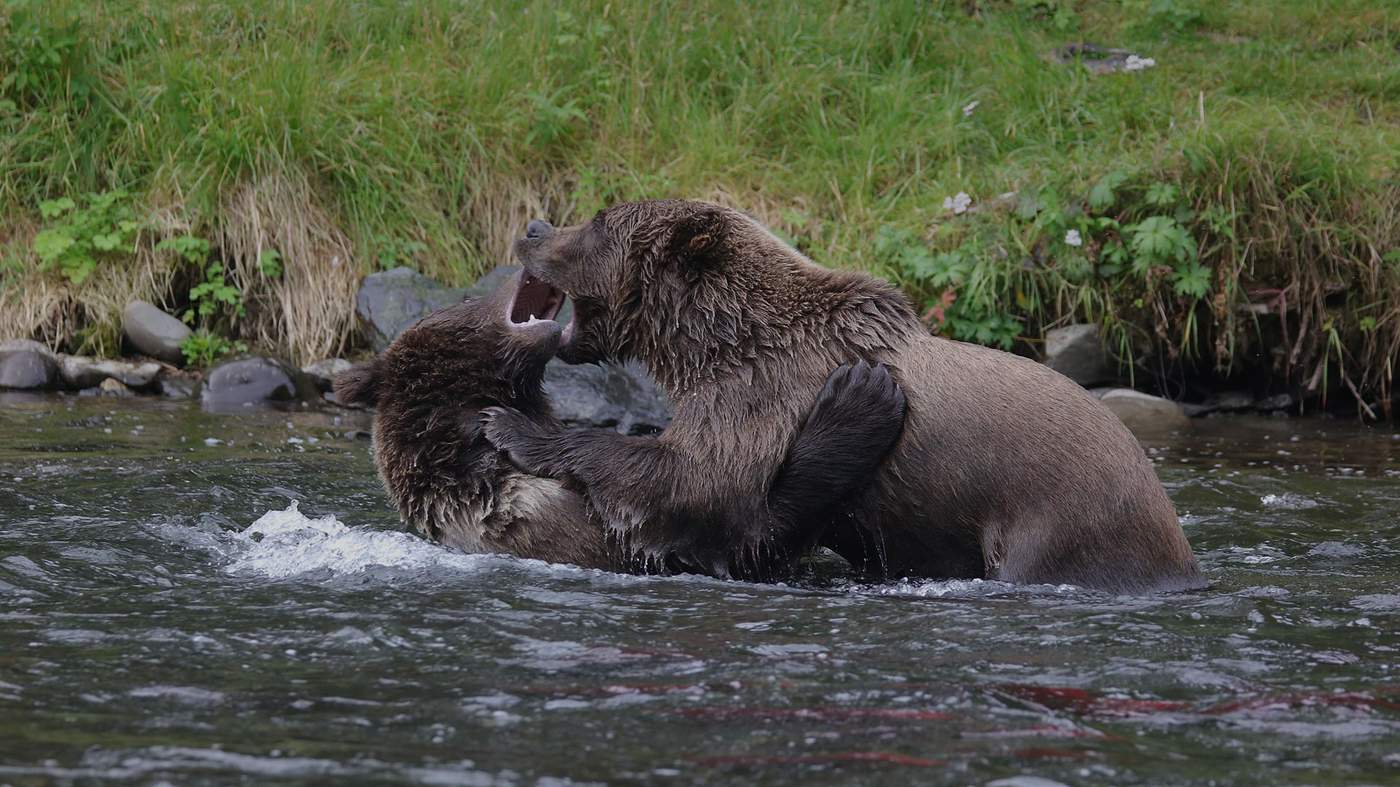 "It's never easy to take life. Ever.

But it's necessary.

And I want to face that reality with kindness - not violence."