Grassroots goes global
How YouTube is changing the face of football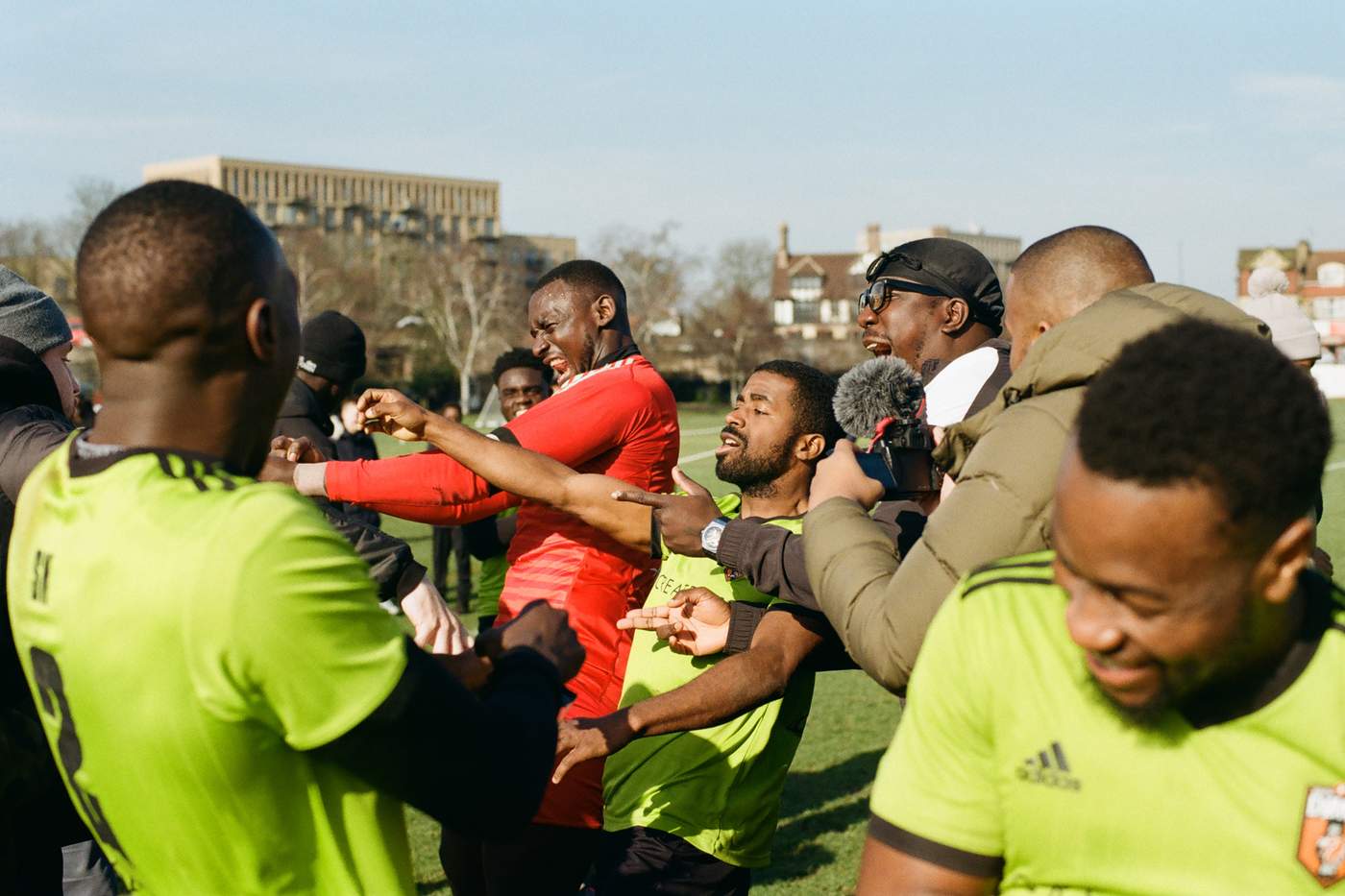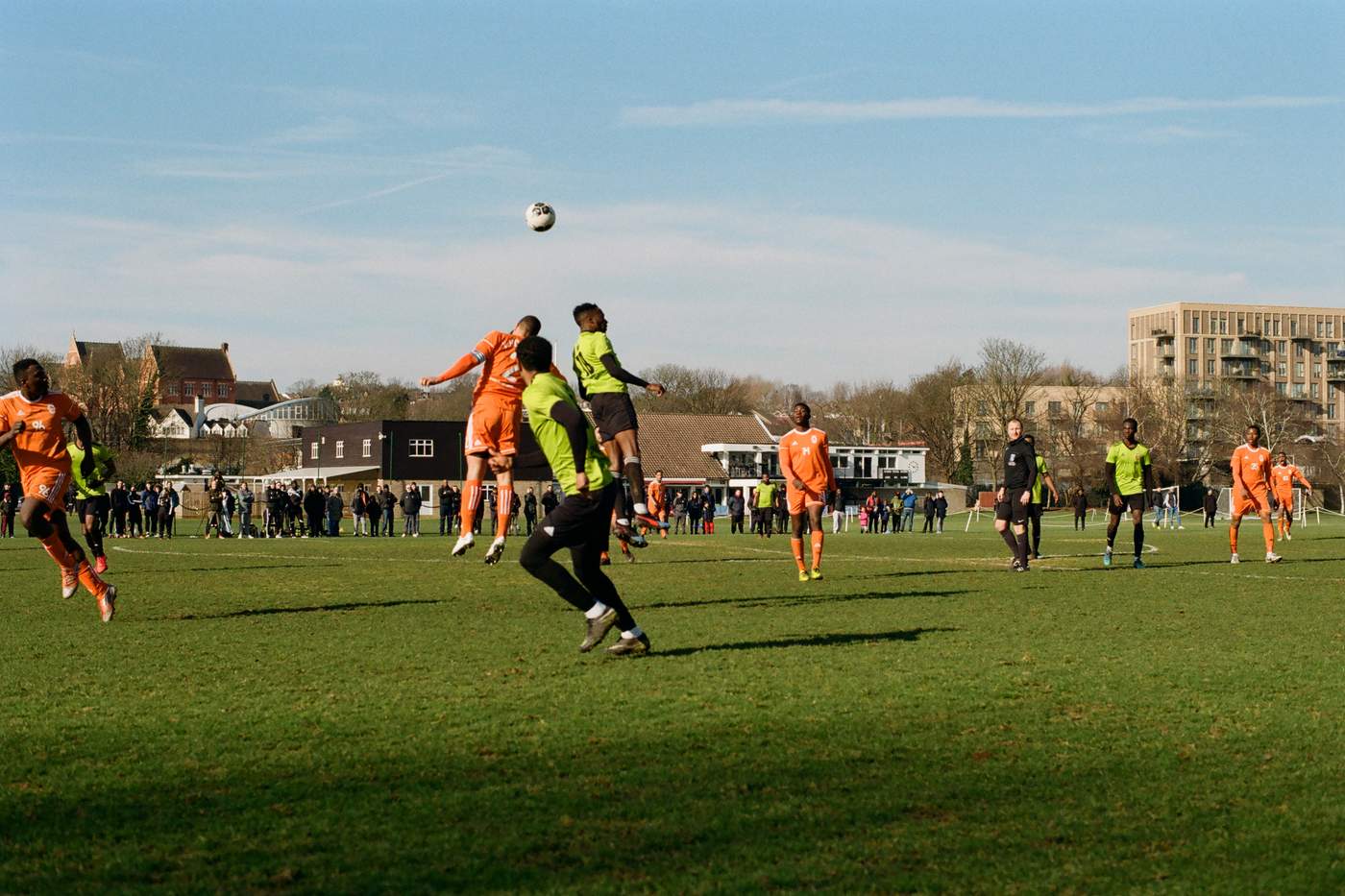 It's a worryingly warm Sunday afternoon in early spring. If it wasn't for the near horizontal angle of the sunbeams cutting across the perfectly mown grass of the Jubilee Grounds, in Catford, south east London, you'd think it was summer. Are we all doomed? Is global warming going to prematurely kill us all? I take a deep breath and look around at the 200-strong crowd gathered around me – are they thinking the same thing, I wonder?
"Ref!"
"Ref! Are you blind!"
"REEEEEEEFFF?!"
Hmm. Maybe not.
Because this crowd is actually here to watch SE Dons play local rivals Hatcham FC, in an amateur football match, and right now they aren't worrying about the unusual weather. Instead, their entire focus – and outrage – is directed toward the referee who has just disallowed a goal for SE Dons, in what looks like a harsh decision.
Salvyn Kisitu, 22, an SE Dons centre-back, who also plays semi-professionally for Hythe Town, wears a plastic face mask that glints in the sun, is so incensed that he screams at the referee, trying to claim that he's biased against SE Dons. The SE Dons players on the pitch get caught up in the scrap, as do their furious fans and team members on the sidelines. The referee then shows Salvyn a yellow card, sending him off the field for 10 minutes which, predictably, doesn't go down well.
"It happens to us every week!" says Salvyn as he storms off the field.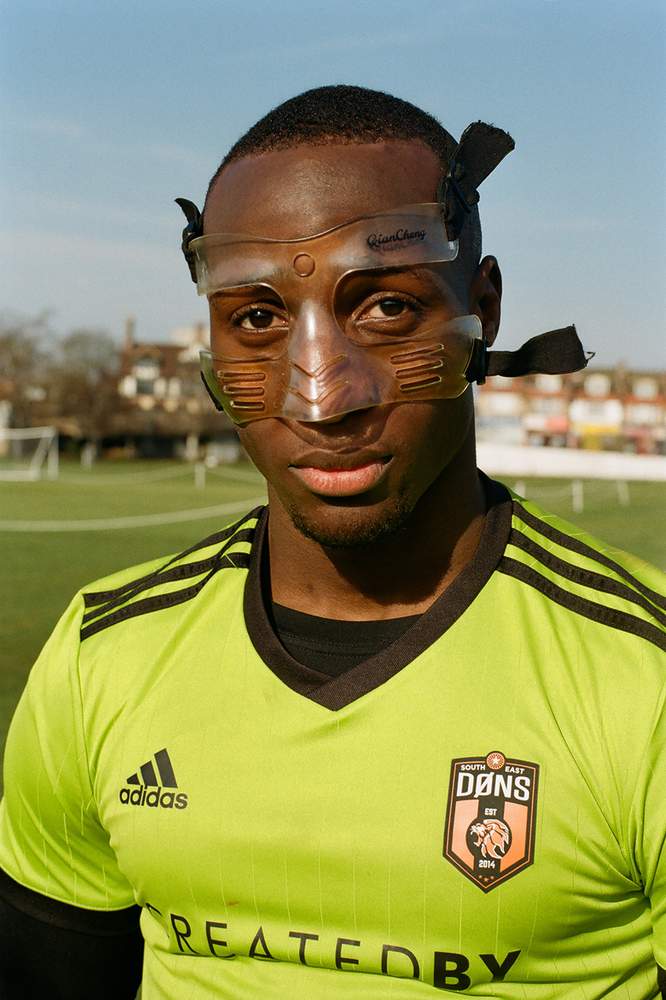 I'm now fully invested in this match which, at first glance, looks like any one of the thousands of Sunday League games being played up and down the country on any given weekend. Except there's a cameraman standing on a chair recording everything. And there's another guy with an action camera strapped to his head, bouncing up and down on the touchline, riling up the crowd.
And in the makeshift dugout, made from a bit of string loosely tied around three chairs, there's a well known YouTuber and grime MC called Don Strapzy, aka Donny Jones (or Andrew McHugh, as he's known on his passport).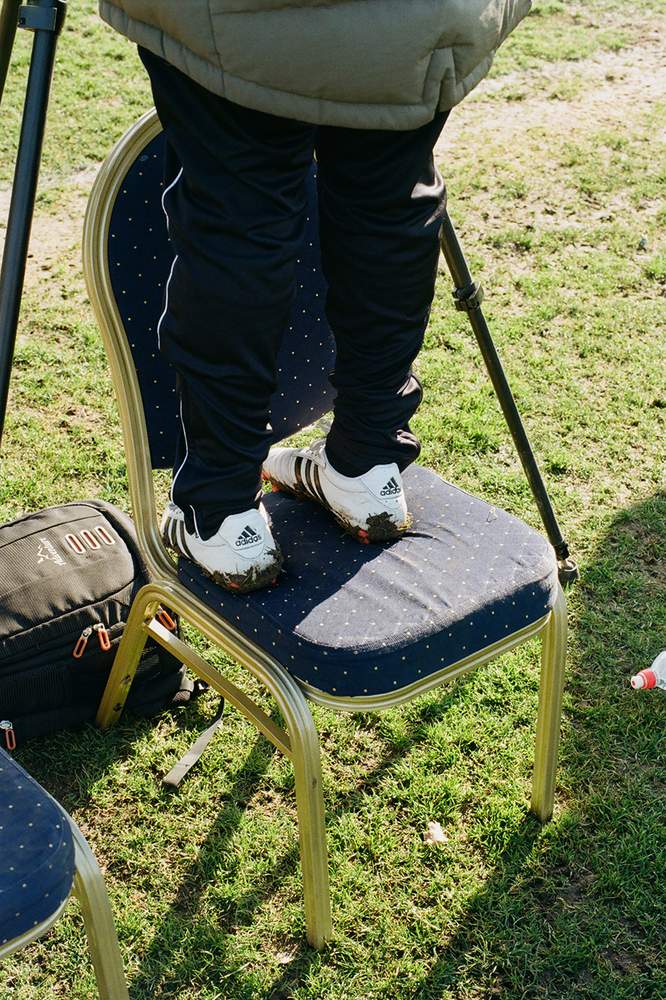 The whole game – the relentless running, the flashes of skill, the wild celebrations and comedy one-liners when the SE Dons eventually triumph 2-1 – are all going to be uploaded to the team's YouTube channel, and watched by their tens of thousands of subscribers. Yes, they are amateur footballers, essentially playing for fun on the weekend – like so many other local teams across the UK – but, unusually, they're gaining a significant following online from it.
And, watching them on the pitch – it's not hard to see why.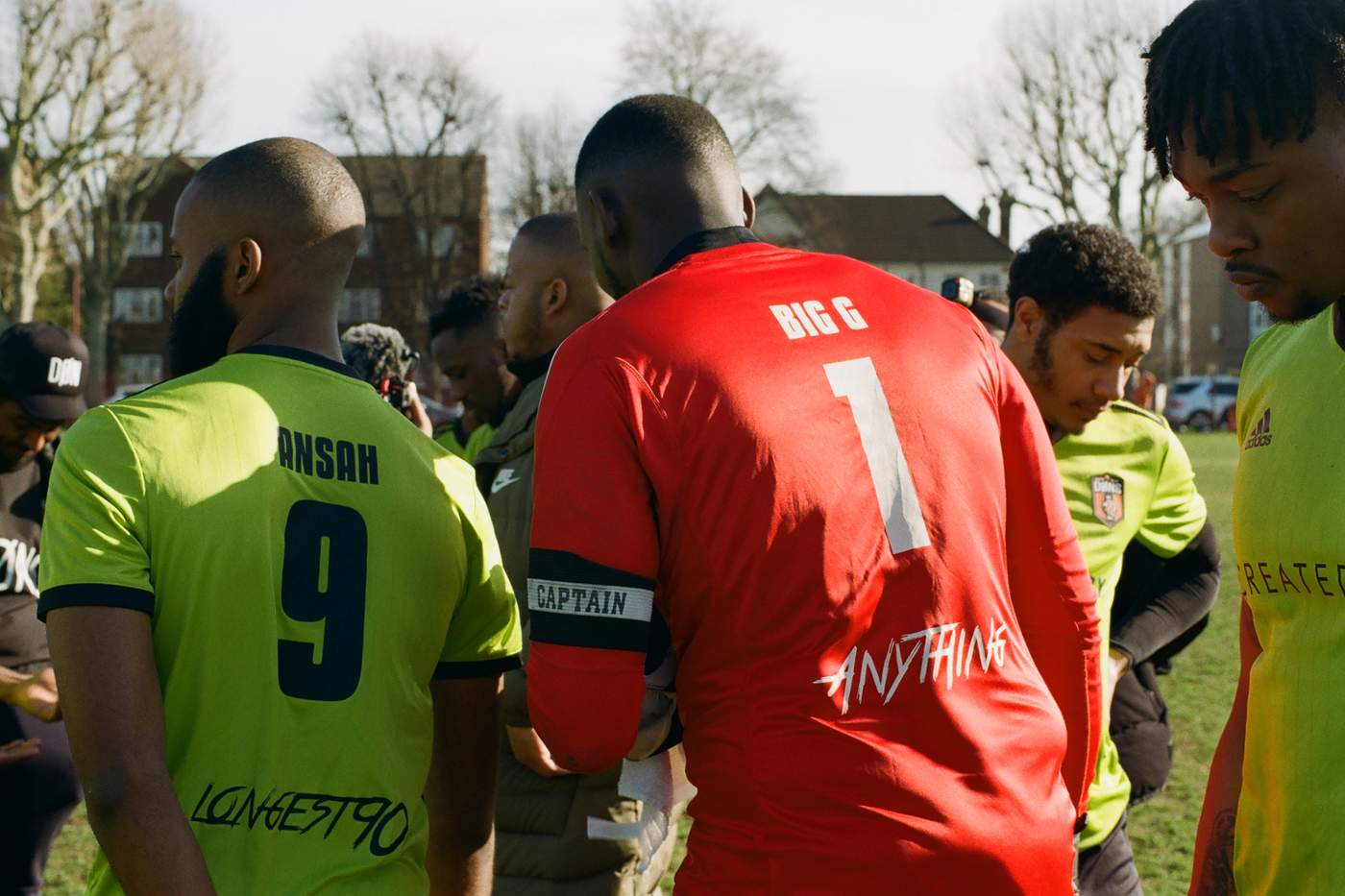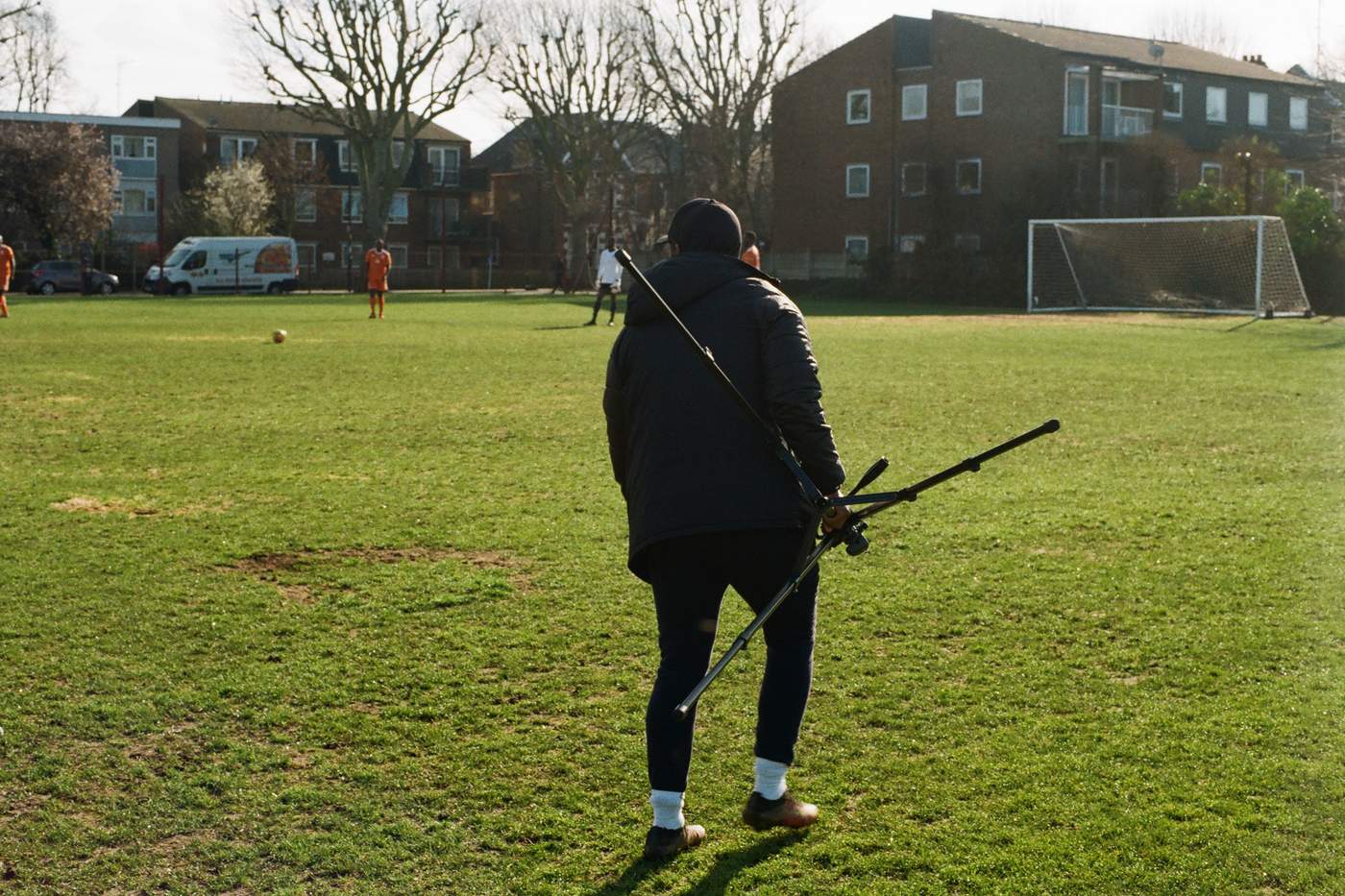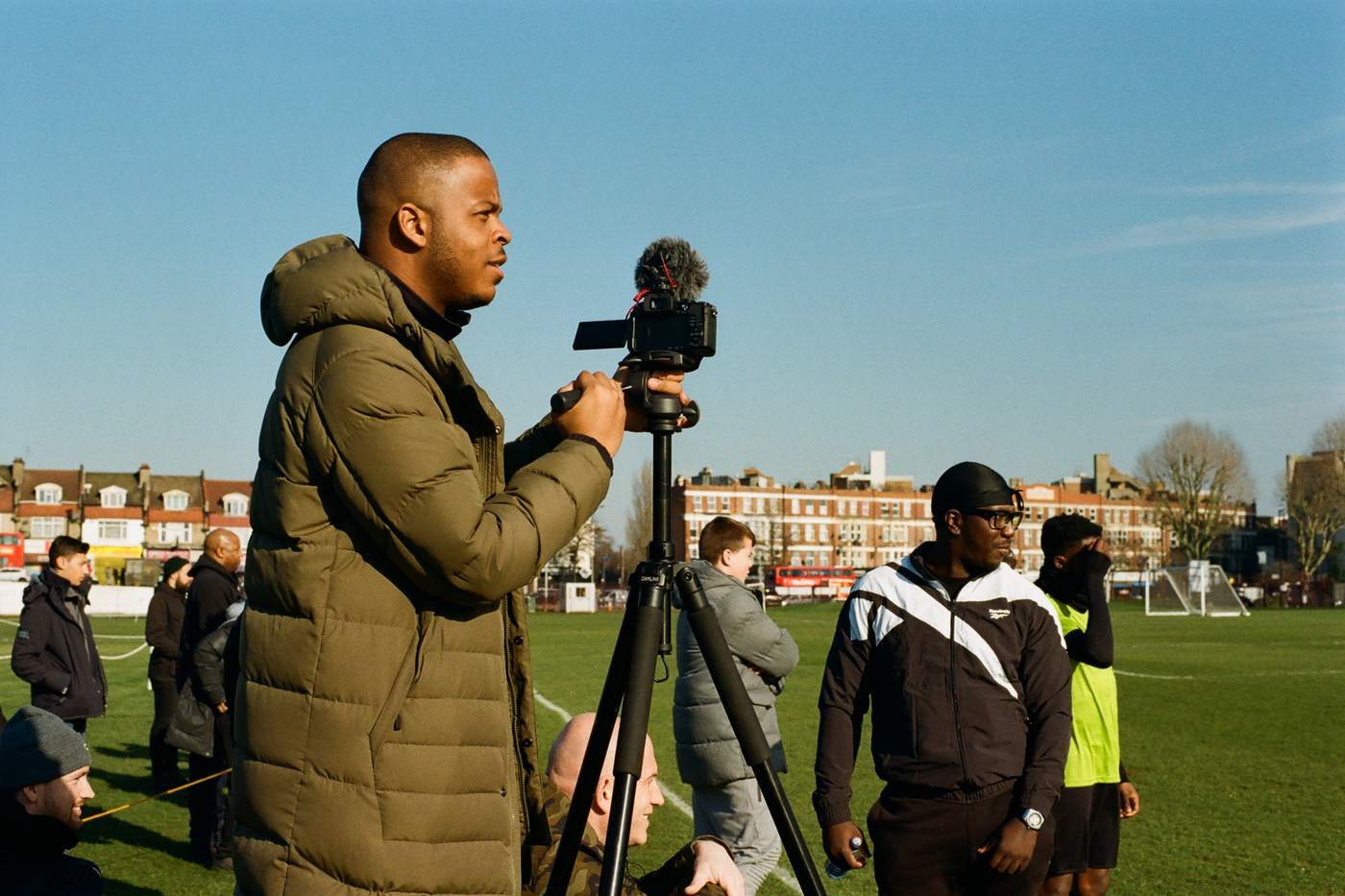 Increasingly in the UK, we are seeing the rise of what can only be described as "Sunday League YouTube teams". At the very lowest rung of the footballing world, Sunday League squads tend to be made up of average people working a nine-to-five, who rarely, if ever, have time to train, and see their weekend kickabout mainly as a social activity. But these new teams are sparking a Sunday League revolution – using social media to reach an audience of thousands.
This trend kicked off in 2014 withPalmers FC, and has since been taken to new levels with the birth of Hashtag FC in 2016 – a now semi-professional team that was started by Essex-based YouTuber, Spencer Owen, 30. After growing a following through uploading videos of himself chatting about football and playing video games while at university, Spencer put together a squad, then called Spencer FC, consisting mainly of his mates and watched in surprise as his subscriber base grew to two million.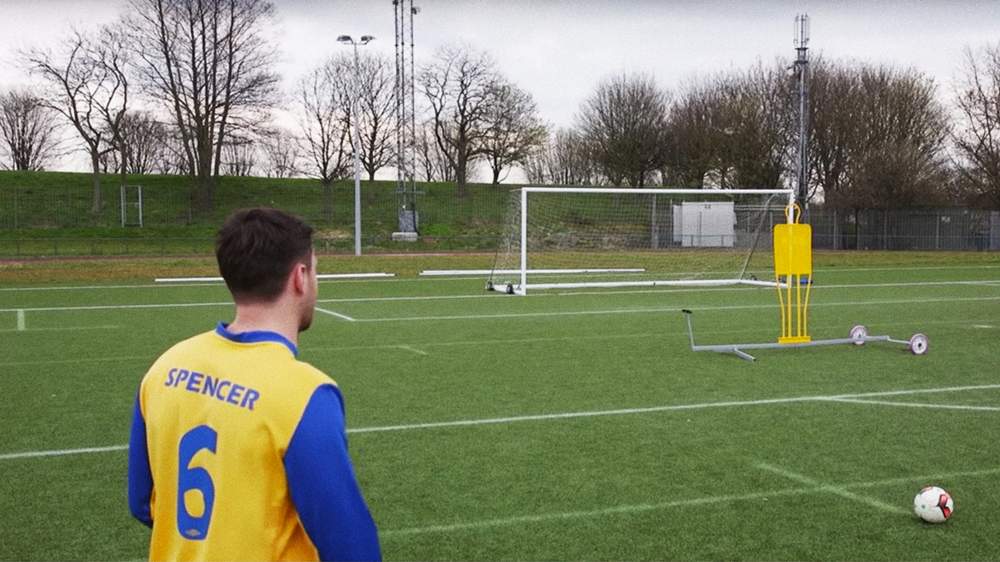 Now, Hashtag United have their own YouTube channel with almost 440,000 subscribers (to put that into context, Premier League club Everton have around 121,400). They're now playing semi-professionally, are on the verge of securing a promotion and one of their players has landed a pro contract - making them the benchmark of success.
Snapping at their heels are SE Dons (100,000 subscribers), east London showmen Baiteze Squad (31,000) and Rising Ballers (7,500) – a team on a mission to offer an alternative way to the top. In the space of just a few years, these sides have become as popular on YouTube as some of their professional counterparts, including teams such as Premier League sides Watford and Bournemouth.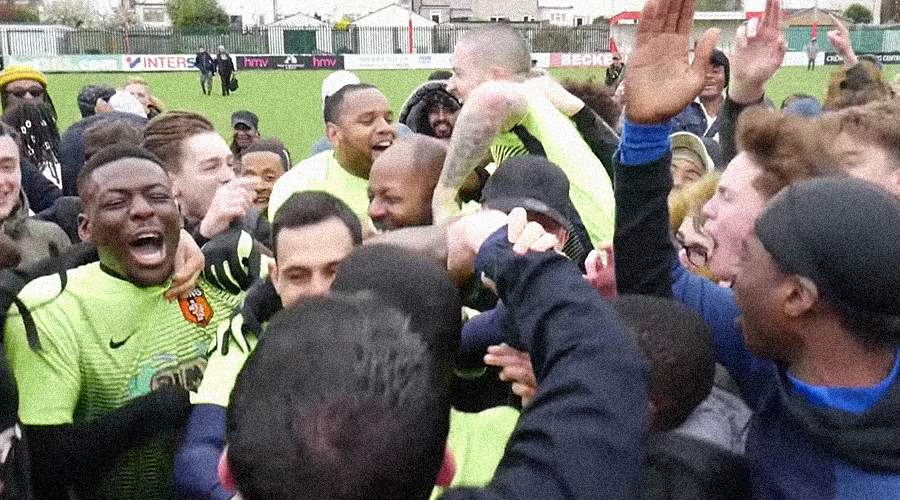 As a result, their squads are starting to attract some serious young talent, and some of them are beginning to make money from sales of merchandise and YouTube adverts.
With these teams, it's not just the way they play the game but their ability to tap into different cultures – like social media and grime music – that is fuelling their success. At the moment, the scene seems to be focused on London – although their fans hail from all across the country – but all these teams have plans for national, if not global, domination.
The grime kings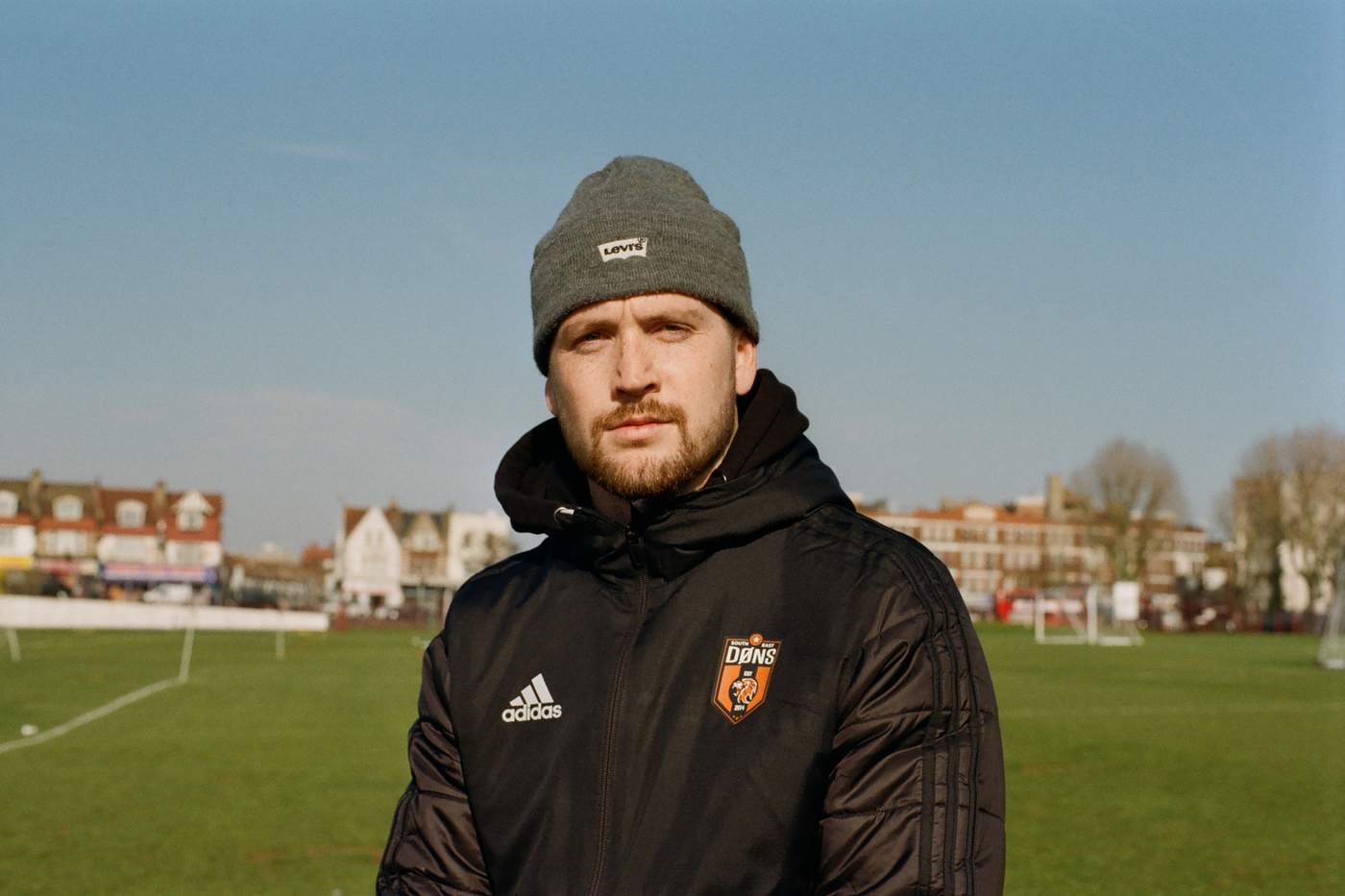 "Hashtag are pioneers – they've set the pace but we're looking to surpass them!" says Flips, 26, SE Dons' assistant manager, who spoke to me after their victory over Hatcham FC.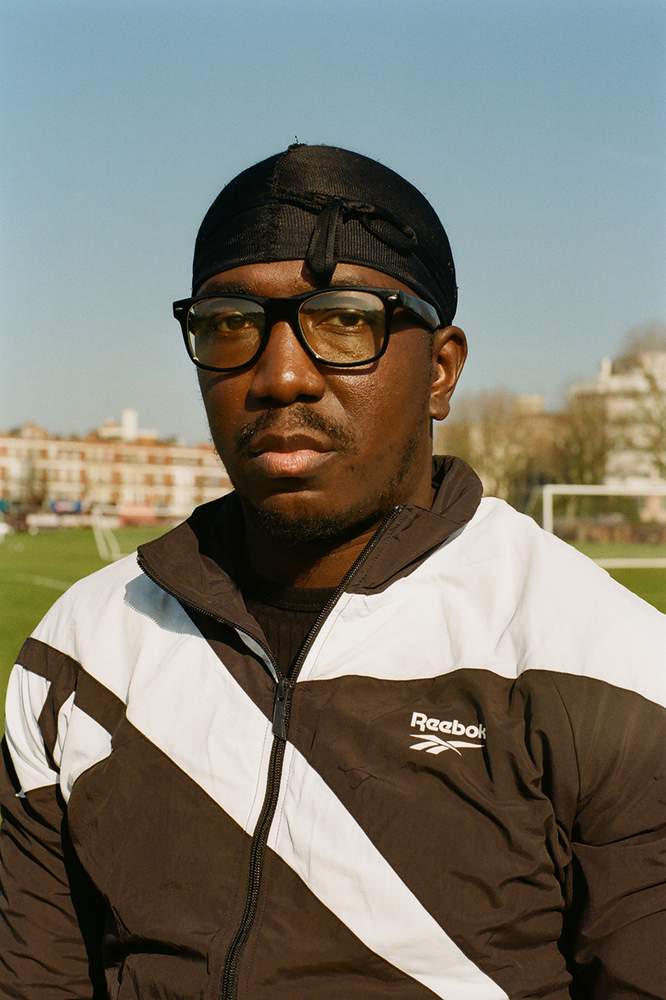 What made the SE Dons game feel so different was the level of intensity on the pitch. In my own experience, Sunday League games usually involve battling a brutal hangover while playing in front of someone's dad and his dog. Yes, I loved getting to play football, but I barely cared if I made it through the game – let alone whether my team won or not. But at this game, with SE Dons playing in front of a crowd of around 100 fans, tension filled the air from kick-off until the final whistle blew.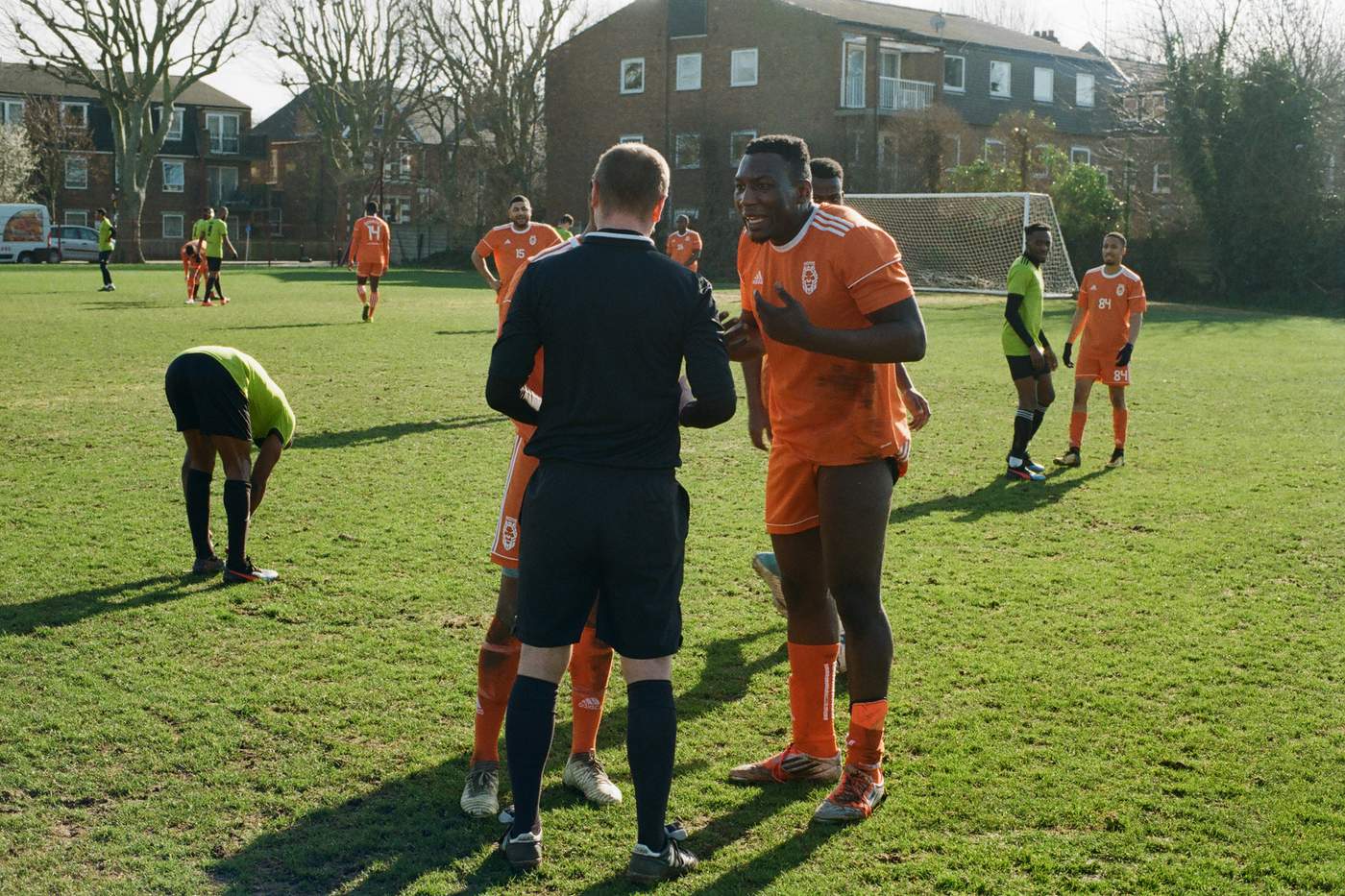 The pace of the game was relentless, and challenges flew in that would make even legendary footballing bad boy Roy Keane wince, but the attacking play was of a surprisingly high level, especially from SE Dons, who employed a passing-based style; a clear contrast to Hatcham's more traditional (and, to be fair, equally effective) "hoof it up in the air and see what happens next" approach.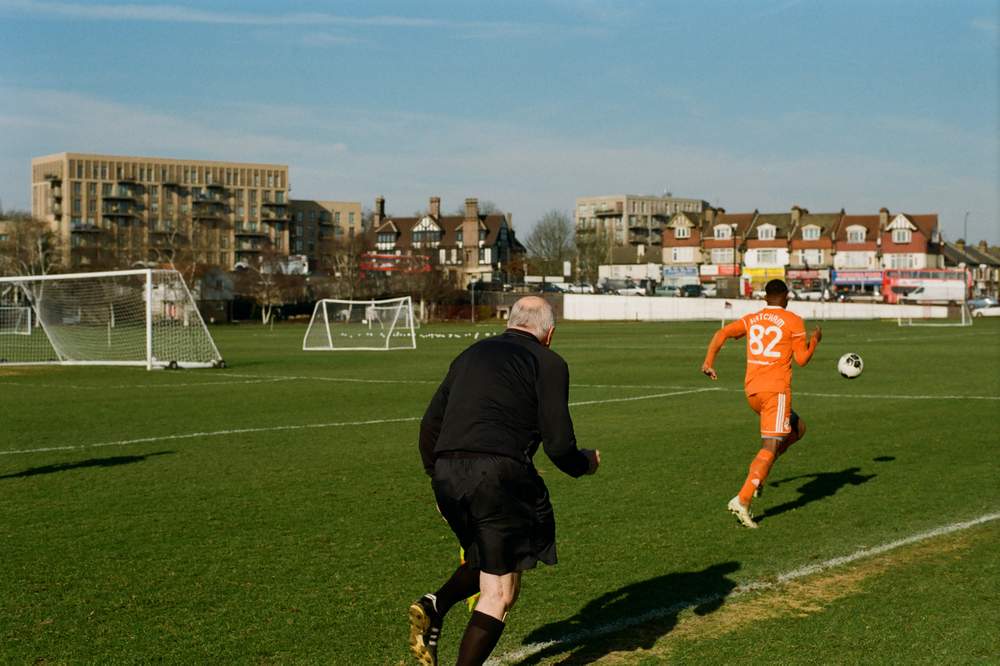 "We come with the cameras, we come with the fans – we're rowdy when we win, so I think other teams see it as a platform to show off their skills when they play us," says SE Dons founder Andrew McHugh, 28, aka Don Strapzy.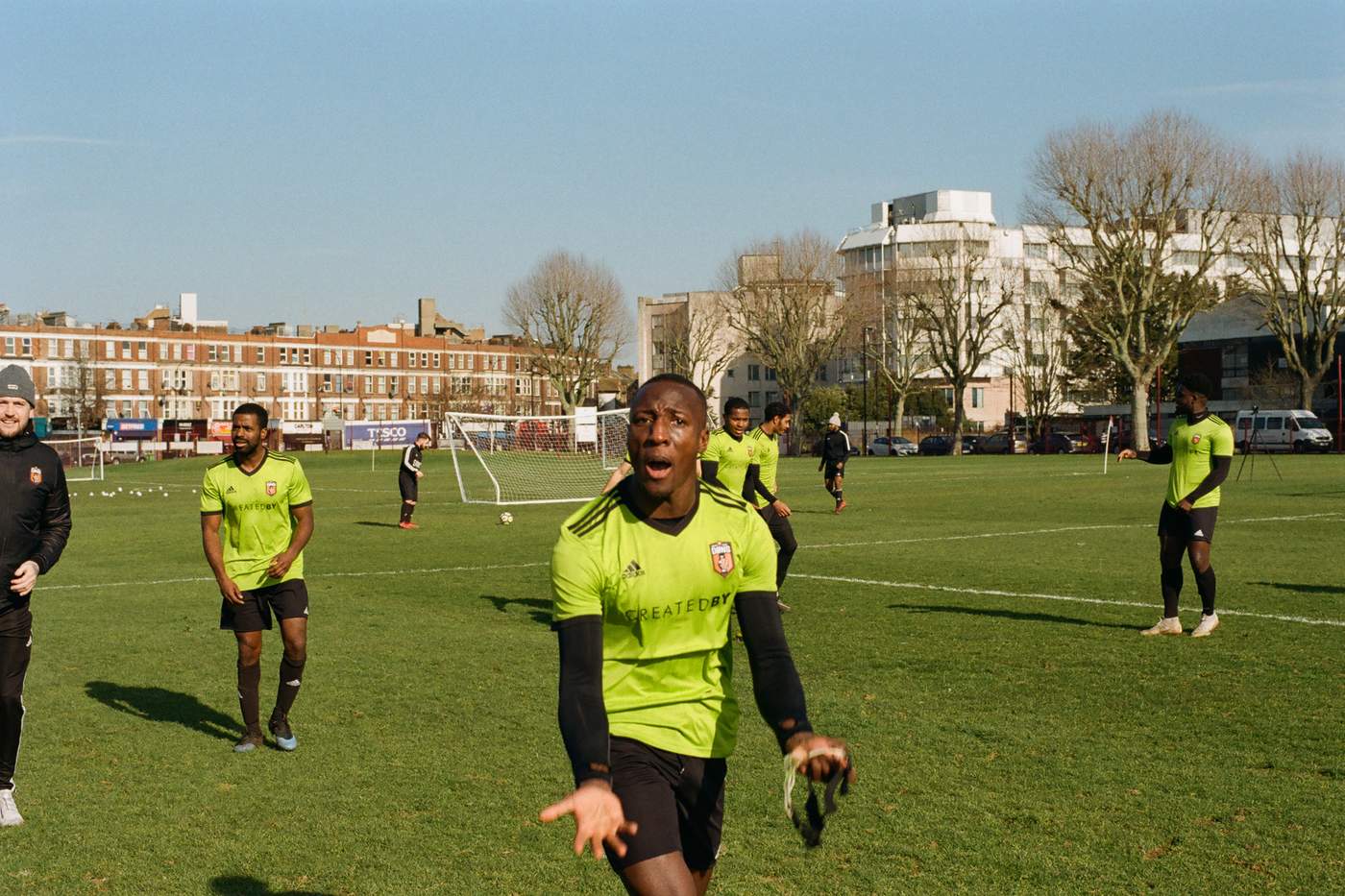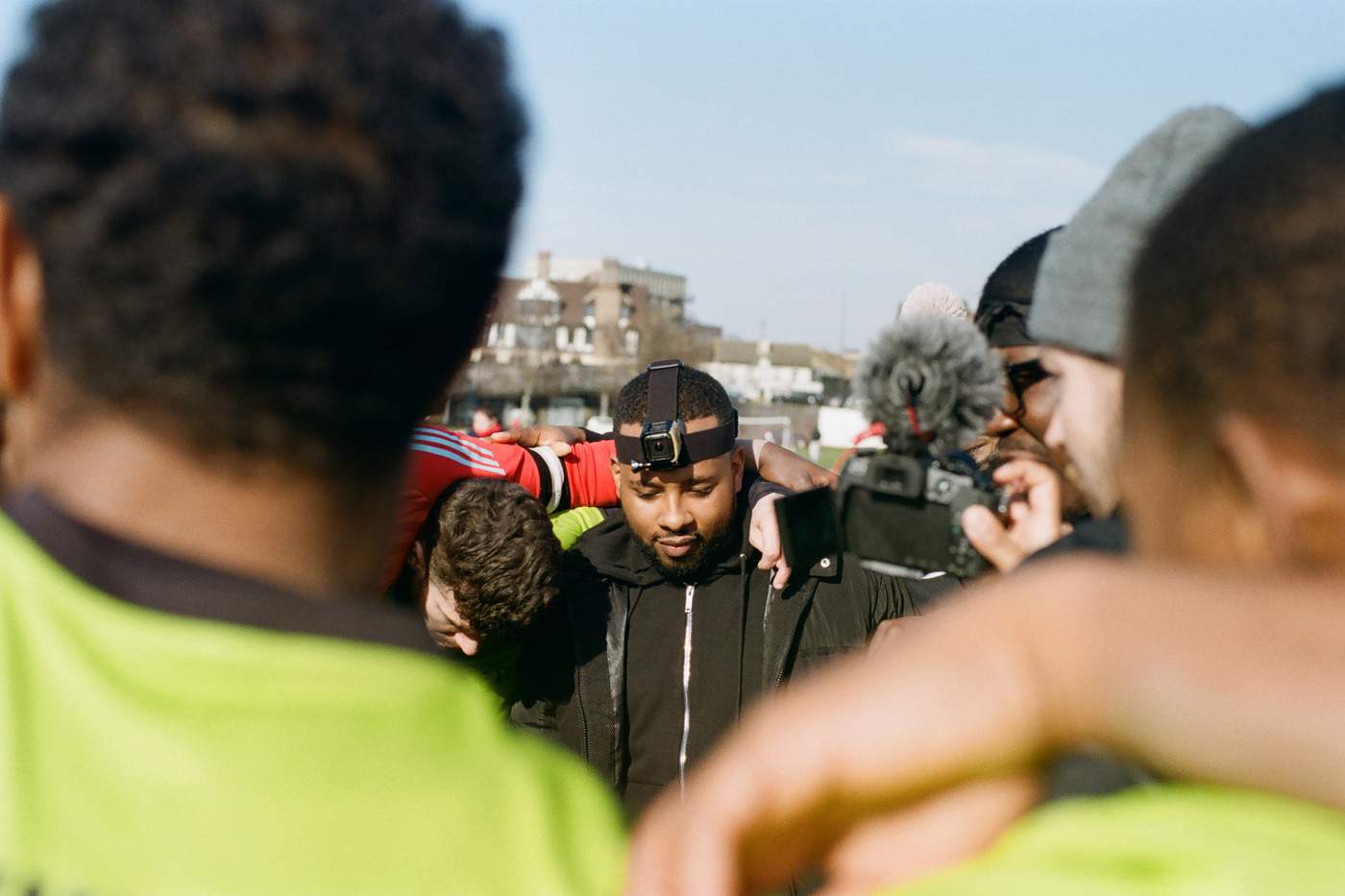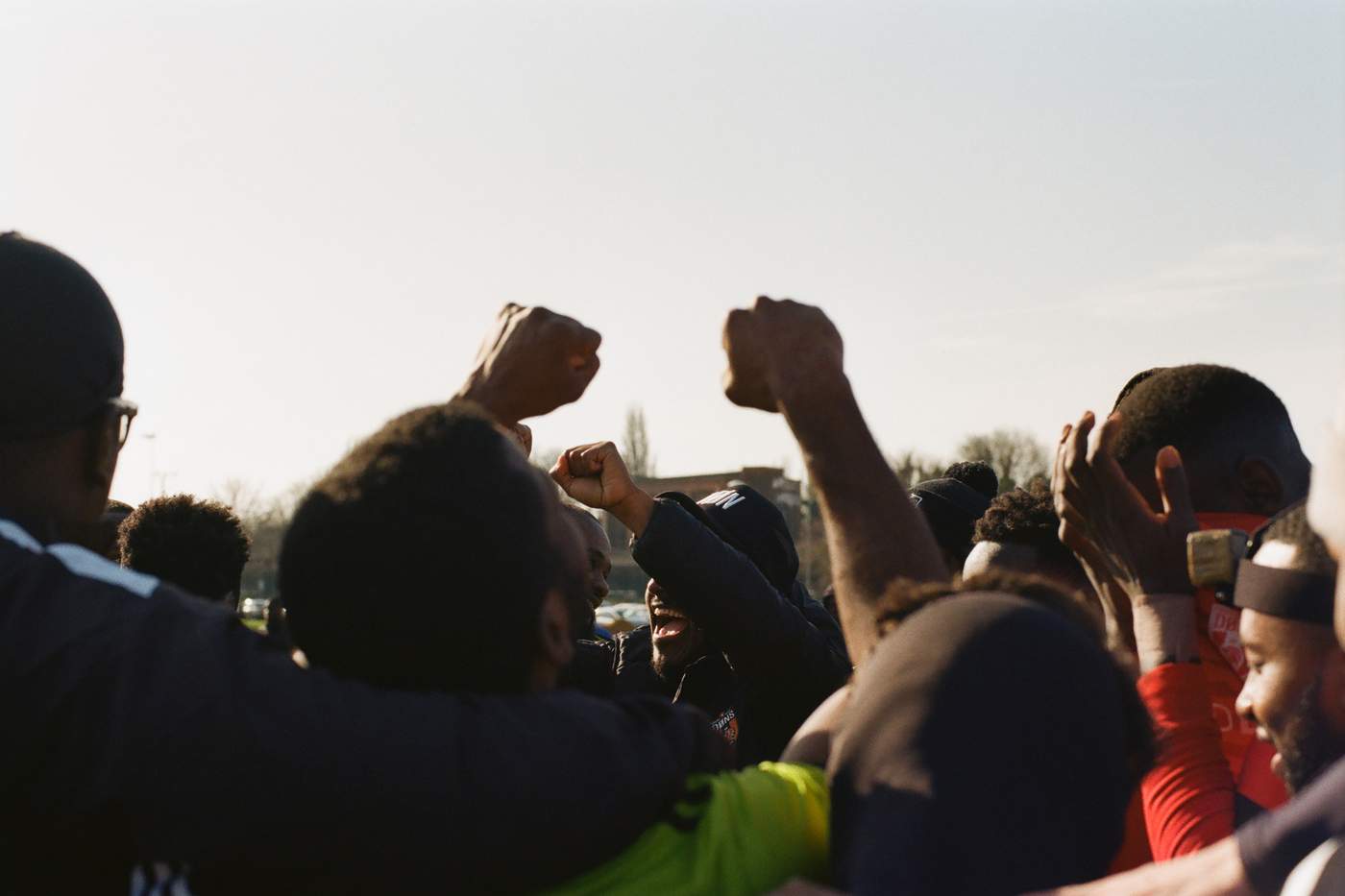 Another refreshing thing about the game was how much fun everyone was having. Having got used to watching Premier League teams playing in huge, sterile venues where the camaraderie among the players can feel forced for the cameras, it was great to see the energy in the grassroots. When the pace waned on the pitch, the stream of comedy commentary coming from the sidelines provided extra entertainment.
Among those cheering on the Dons was a 17-year-old fan from Dublin, who had made the 288-mile journey to London just to watch the team play live.
"I put these guys on the same level as Chelsea players – what they lack in skill they make up for in passion," he says, adding that he supports the Premier League side and SE Dons equally. "You see players strolling around during Premier League games but you don't see that here. They fight for each other, there's always big tackles and goals – everyone gets involved."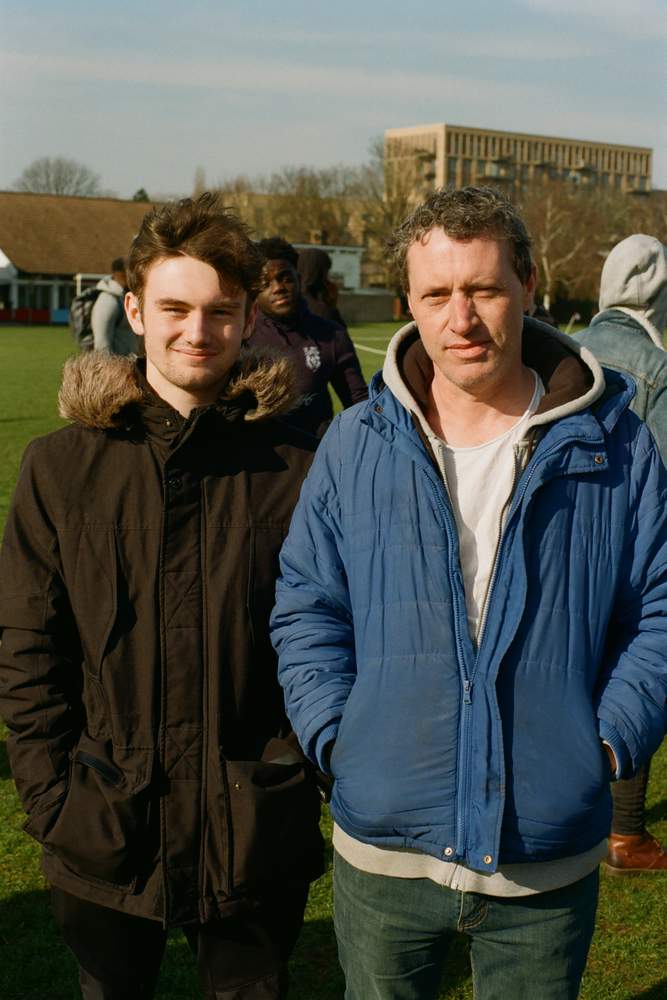 "We make fans feel a part of this club, whereas you might feel a bit disconnected watching professional players," says Strapzy. "People want to have fun watching football and that's what we bring to every game."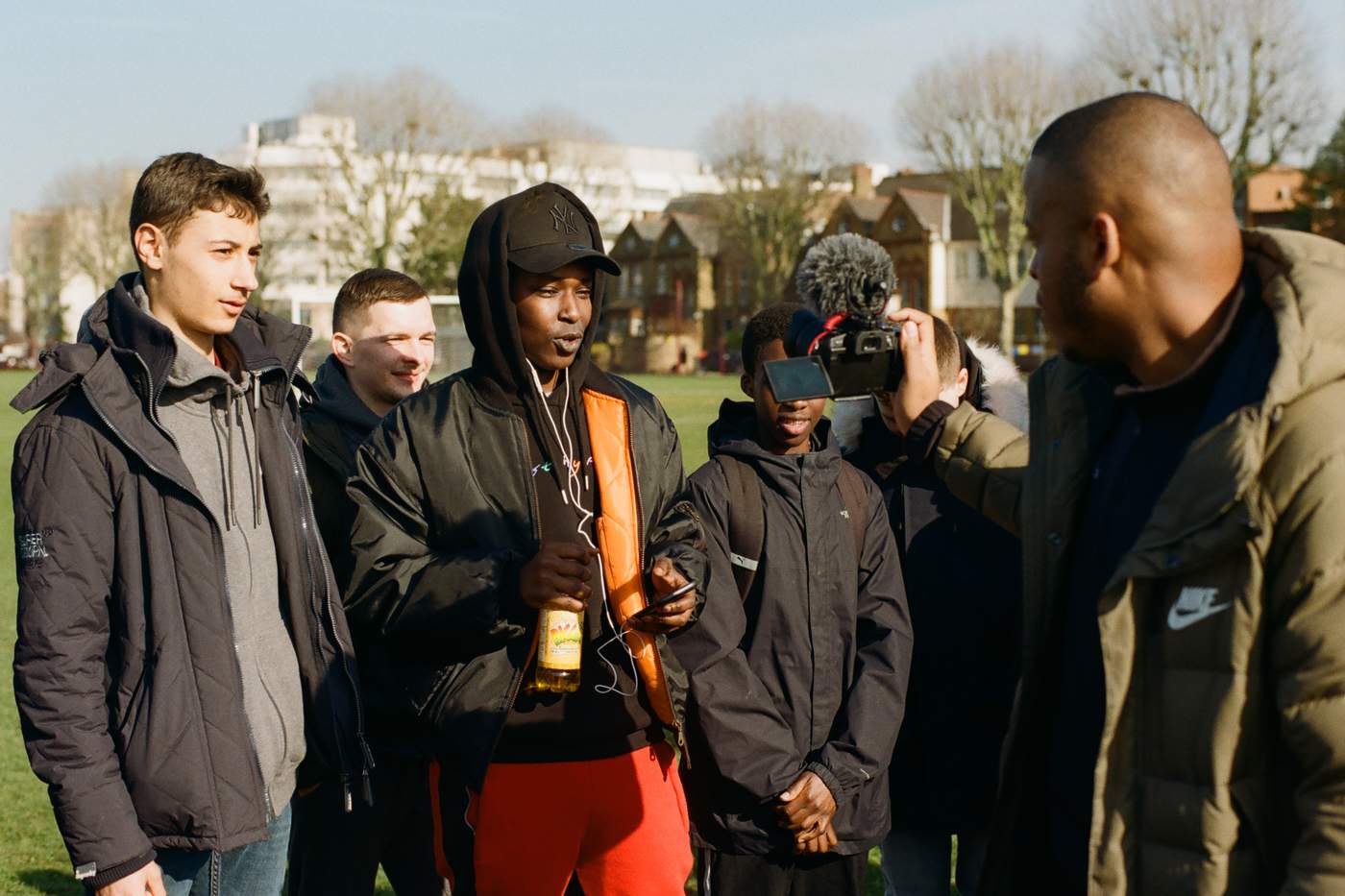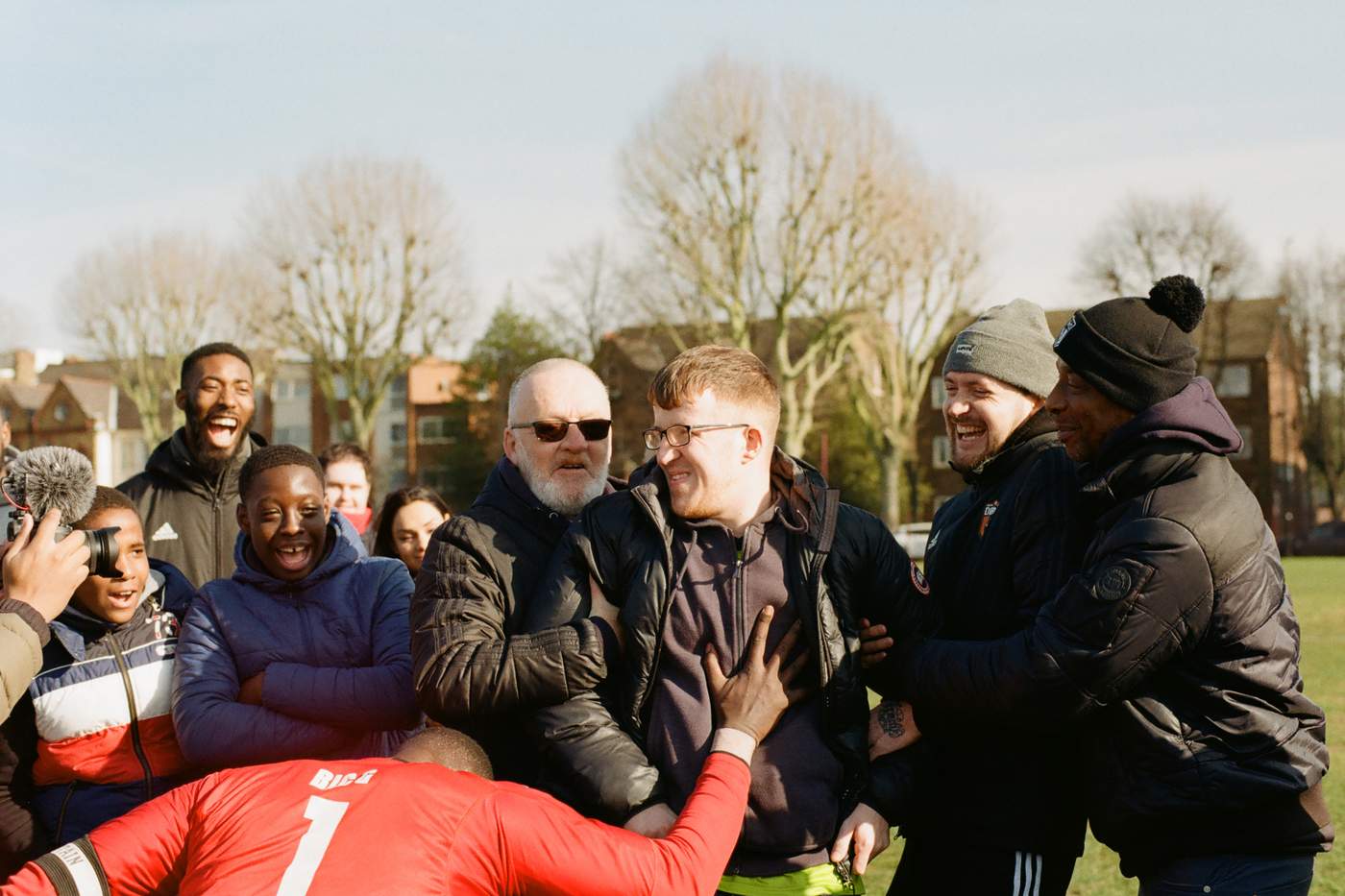 For SE Don's goalkeeper, the aptly titled Big G, 28 – who cuts an imposing figure standing a mighty 6ft 6in tall – their popularity is down to personality and commitment.
"The reason why people like us is because they can relate to the passion we have for football, the love we have of our friends and family, and the way we are off the pitch."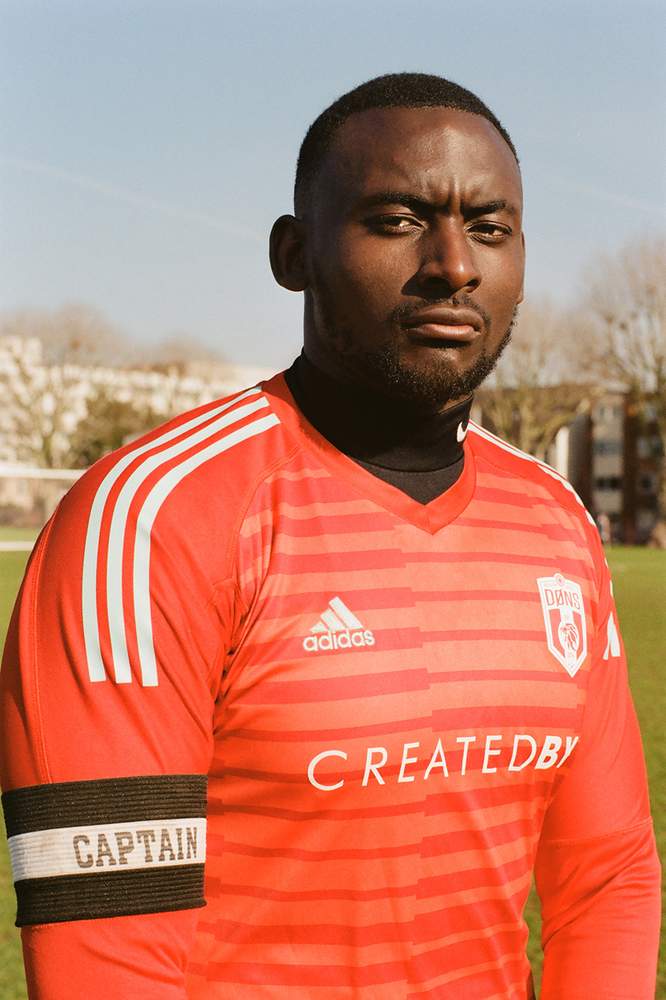 Indeed, the twin strands of passion and family at SE Dons are exhibited in the two mottos printed on their shirts. "Longest90" refers to their ambition to make every game feel like the longest, toughest 90 minutes for their opponents. While "Anything" is short for "Anything for Paula", Don Strapzy's late mum, who sadly passed away early in 2018 and was clearly a mother figure to many of the squad.
And Big G is right – the power of personality is helping drive the YouTube football revolution. Their predominantly young male audience isn't just watching a bunch of aspiring footballers joking around, they're watching larger-than-life characters, like Don Strapzy and Big G, that they've built a rapport with over months of regular viewing.
After the Hatcham game, the SE Dons crew celebrated with the crowd of collected fans as if they'd won the FA Cup: dancing, shouting jokes at each other and doing that jumping/hugging thing that seems mandatory during football celebrations.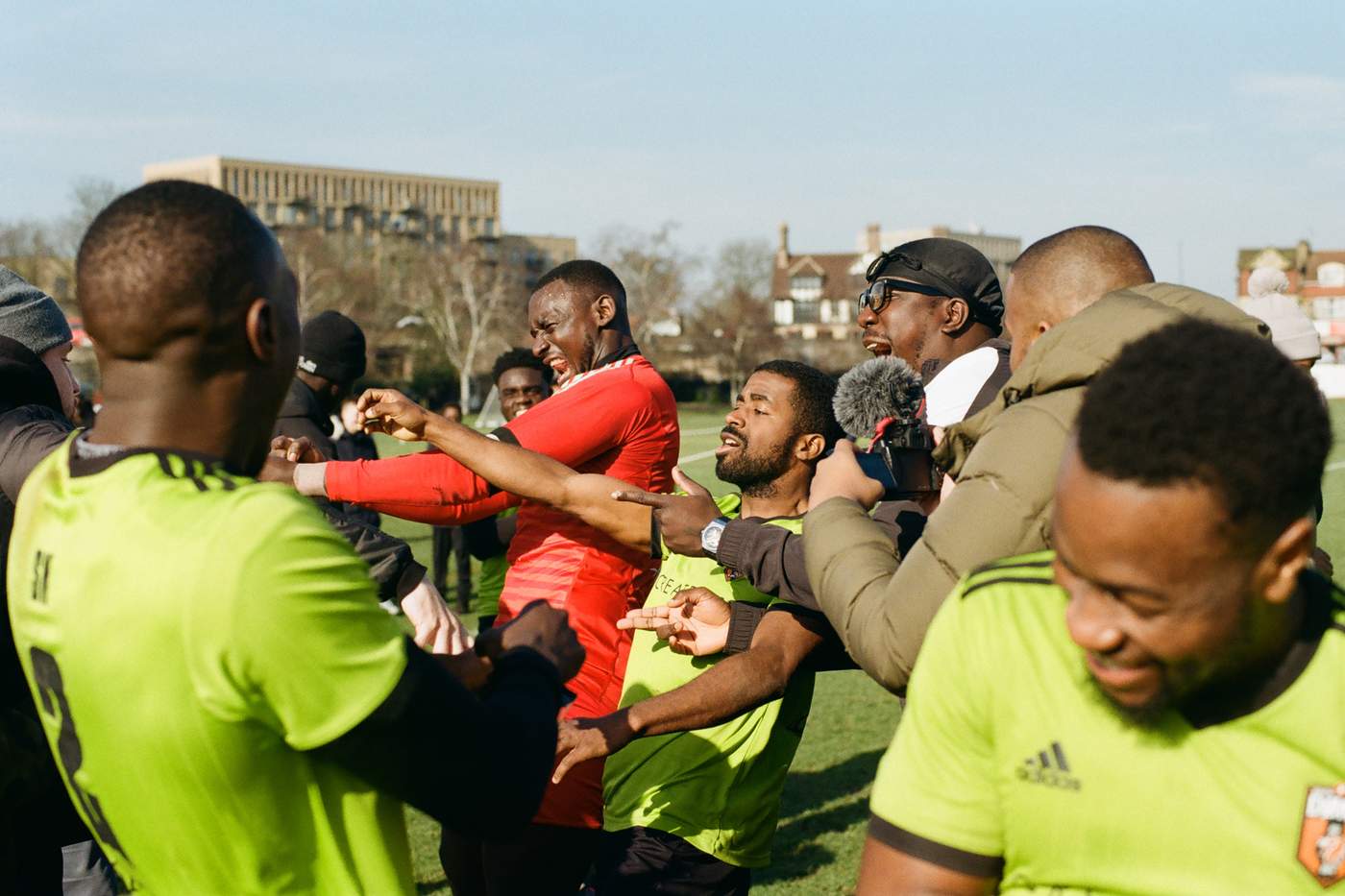 The success of Don Strapzy as a solo grime artist gave SE Dons a base from which to flourish since they formed in 2014. With witty observations about modern football rife in his lyrics, he has built a following that straddles both the football and grime worlds.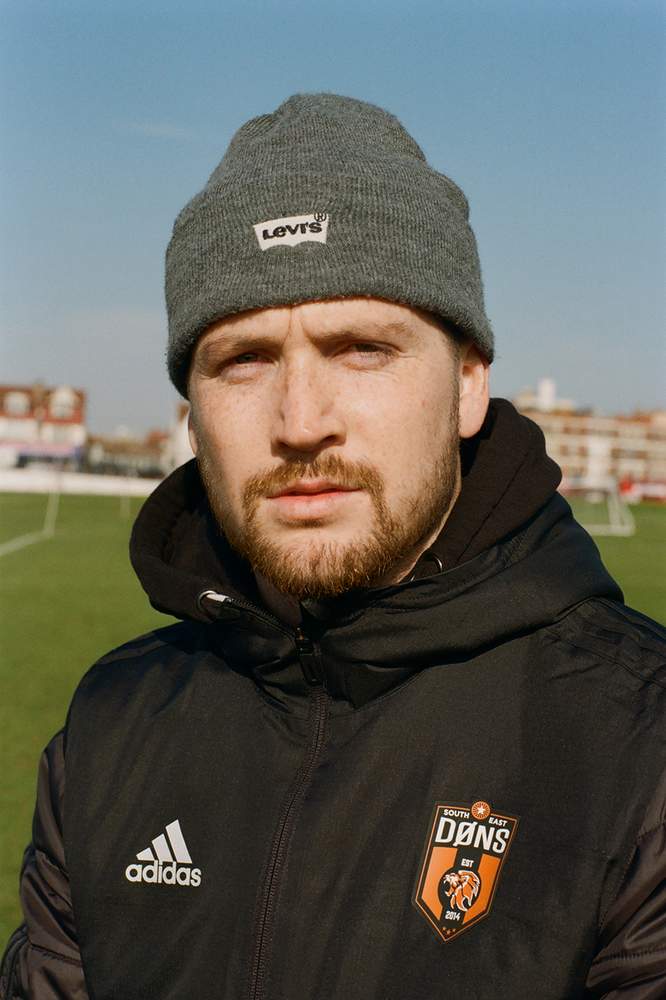 "My lyrics have always been football-based, so I used to have players hit me up like West Ham star Declan Rice, but now I have a football team it makes everything connected," he explains.
Today, his freestyles have racked up hundreds of thousands of views on grime YouTube channels like GRM Daily and SBTV. He's also appeared on BBC 1Xtra in the famed 'Fire In The Booth' slot, and more recently freestyling on Kenny Allstar's residency.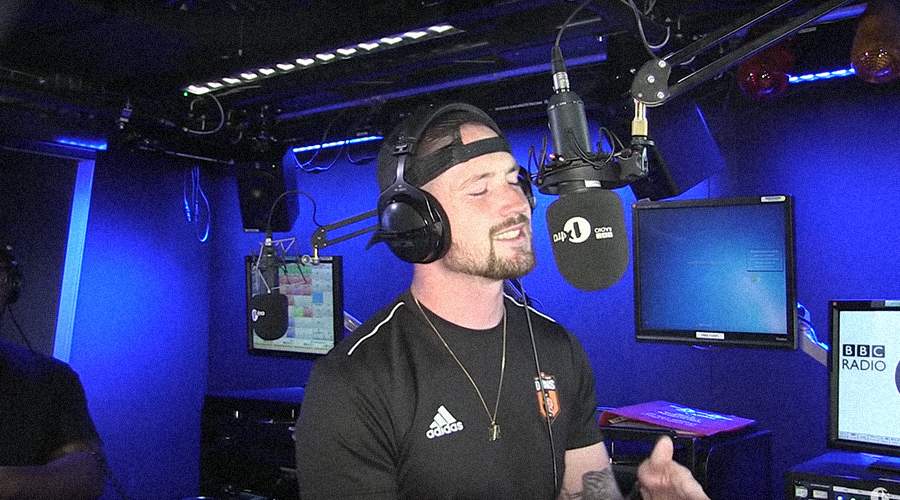 Strapzy's two worlds have even collided directly on the pitch, with SE Dons getting the better of chart-topping rapper Santan Dave's team in a showdown last summer.
"I'd like to think we'd copy the grime scene and go from strength-to-strength. I'd like to see us get on to the non-league football pyramid and have our own stadium, but we'll see," adds Strapzy.
For that to happen, the SE Dons would need considerable investment, probably from an outside source. It's a big ask but, as Hashtag FC have shown, it's not an impossible one.
The showmen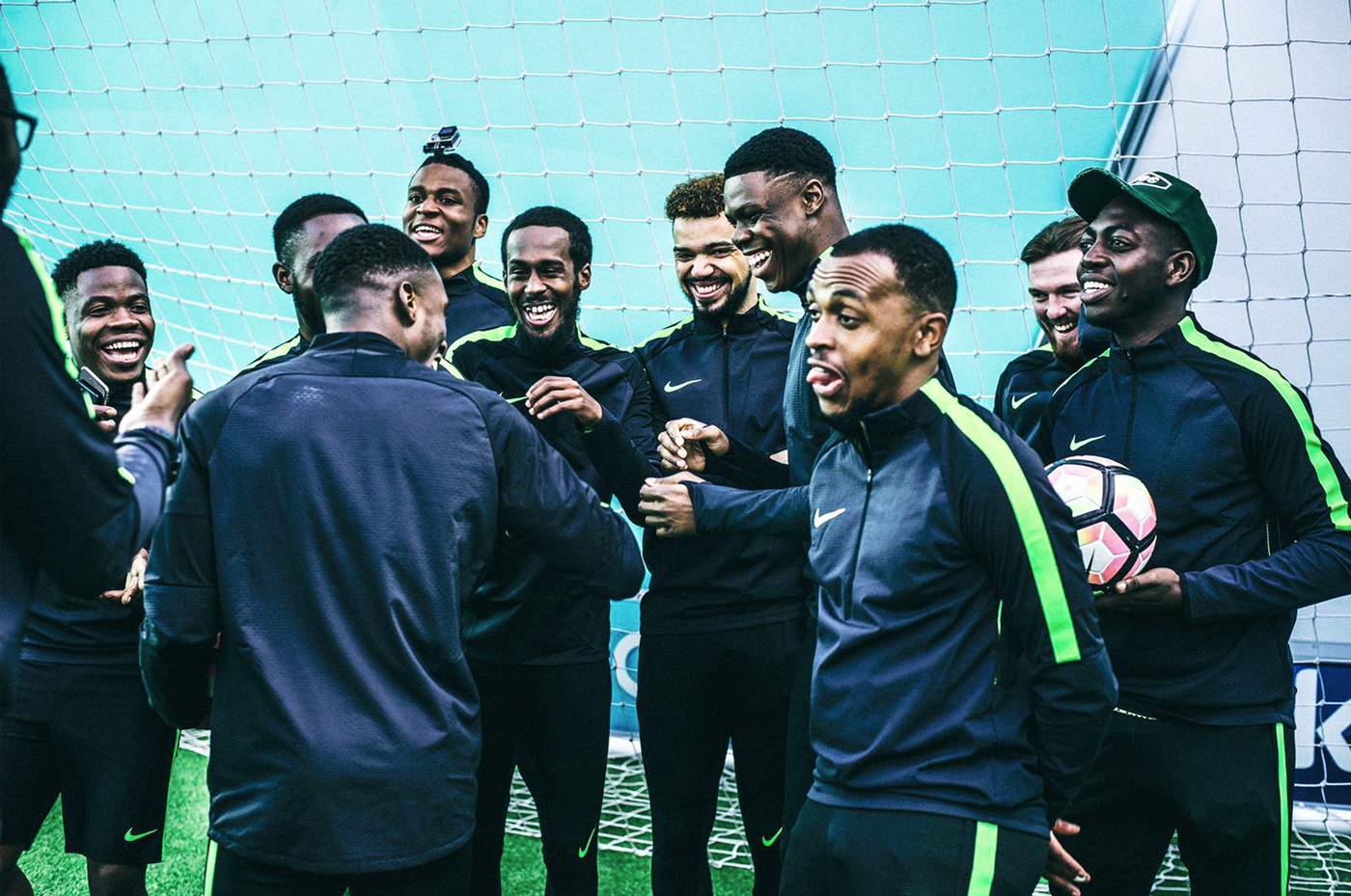 Baiteze Squad, formed in early 2017, hail from east London and are the showmen of the YouTube football scene. Their videos regularly rack up anything from 30,000 to 100,000 views – on a par with, if not better, than the teams in the Premier League, outside the top six clubs.
They've built their following partly off the back of wickedly funny challenge videos, where the team will take it in turns to attempt a particular footballing trick, like hitting the crossbar from distance, sometimes with help from UK rap artists like Youngs Teflon, Joe Black and Swarmz. Snappily edited, with sound effects, slow motion and background music, their videos are seriously addictive.
Although Baiteze are known for joking around, they take their football seriously. In fact, although SE Dons and Baiteze play in different Sunday leagues (SE Dons in the Orpington & Bromley District League and Baiteze in the Hackney & Leyton Premier League), there is a simmering rivalry between them. In both exhibition matches they've played against each other, Baiteze have won convincingly, firstly 6-1, then 2-0.
They're also serious about shifting preconceptions about Canning Town – the London district where the team is based.
The team's co-founder Lloyd Anarfi, 26, is also the producer behind YouTube star Rhea Ellen, whose rants about modern life often go viral. In his spare time from his day job as a video editor, he puts together the Baiteze Squad videos.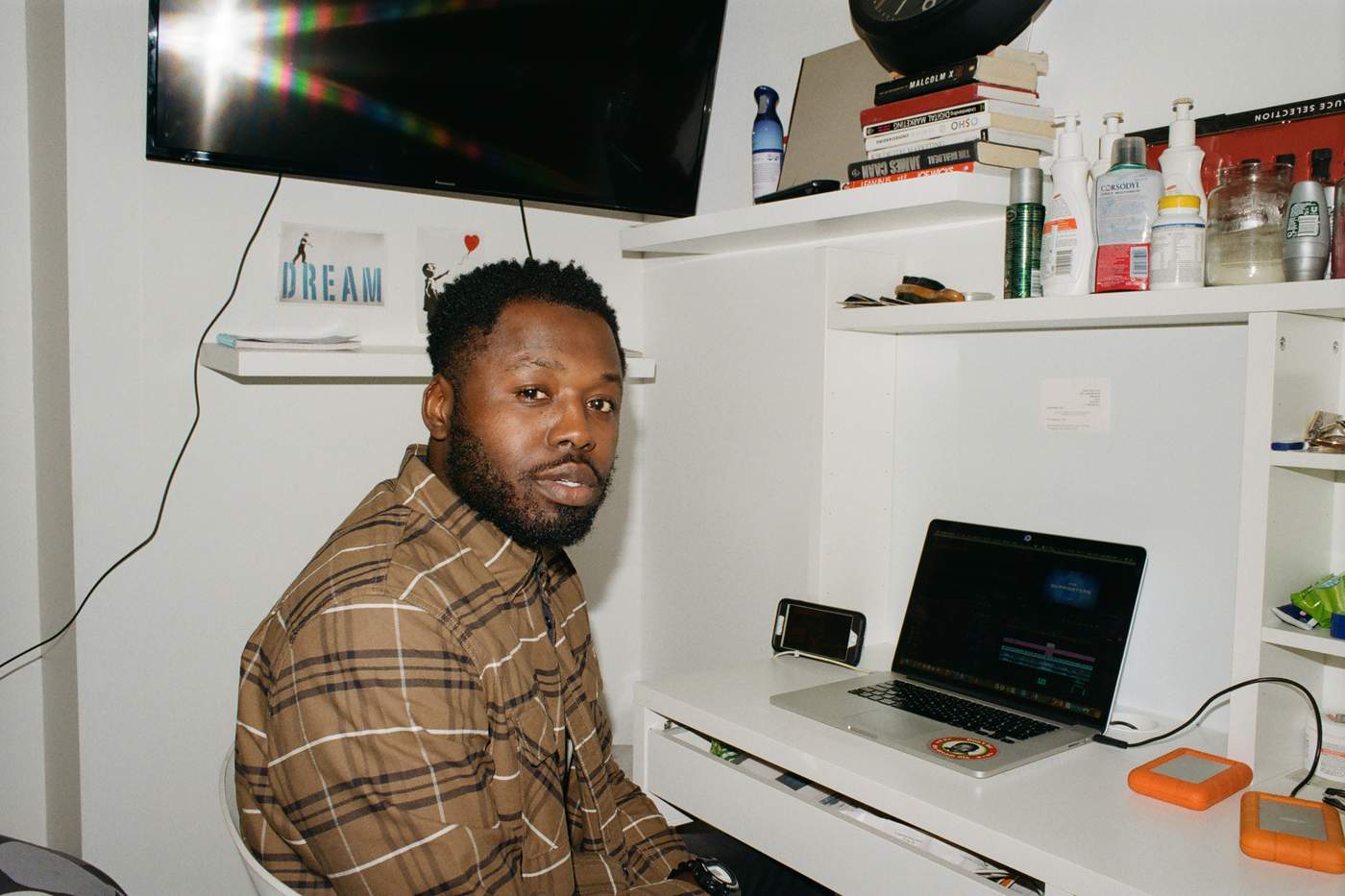 "When I first started Baiteze I wanted to make it a positive thing about Canning Town. Because if I look in the media it's all negative – crimes, robberies, stabbings – but I wanted to show another side to it, and that's what I think Baiteze does for the local kids."
You hear much of the financial element to YouTube these days, to the point where many think of it as a viable career path, but from speaking to Lloyd, making money from their videos is definitely not his team's main motivation.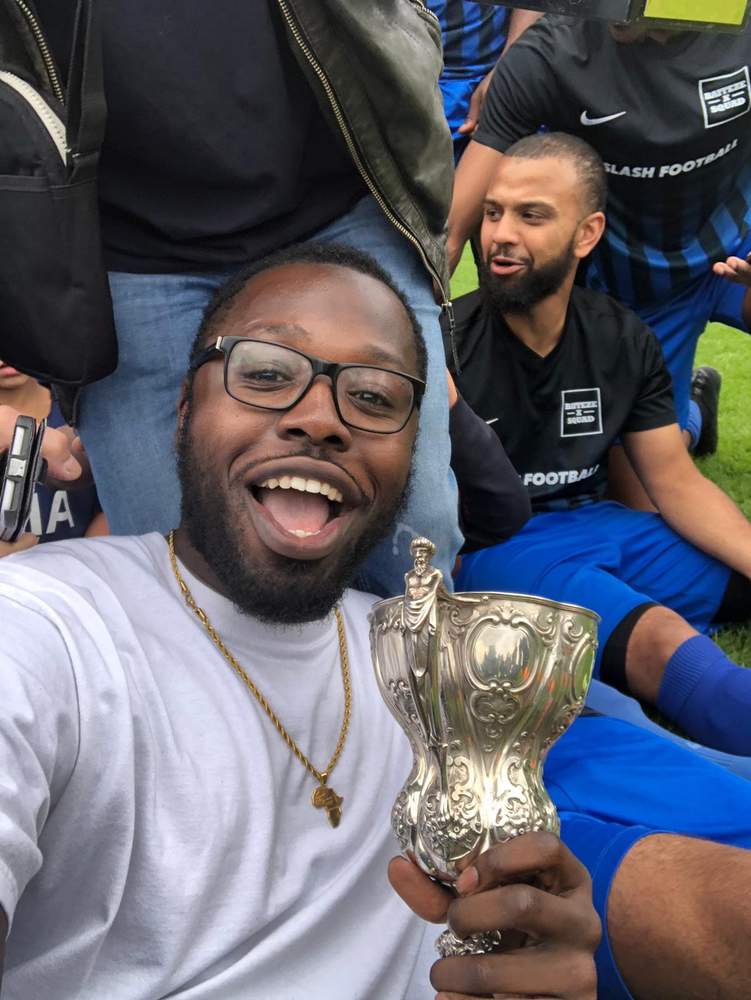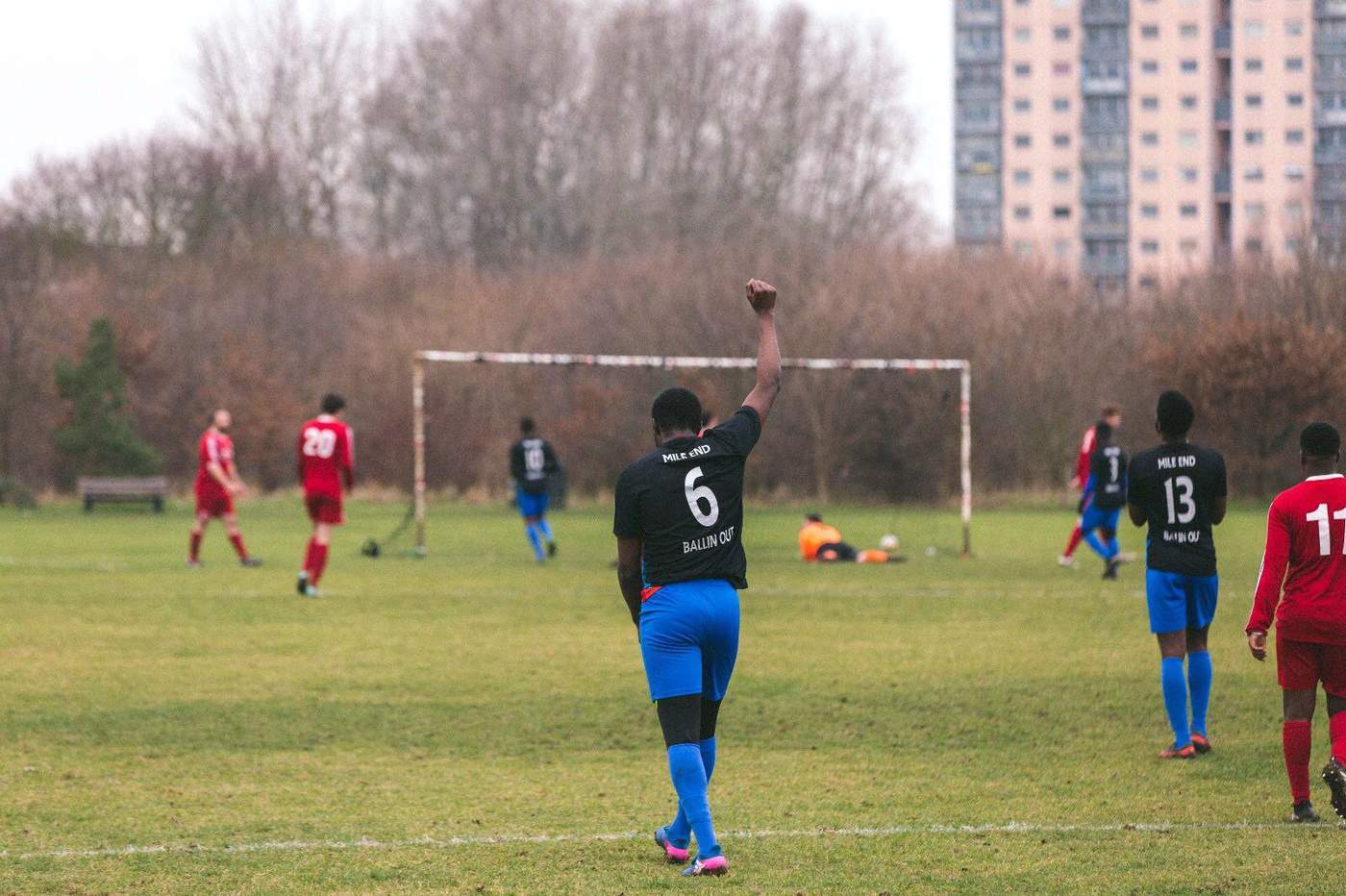 The future stars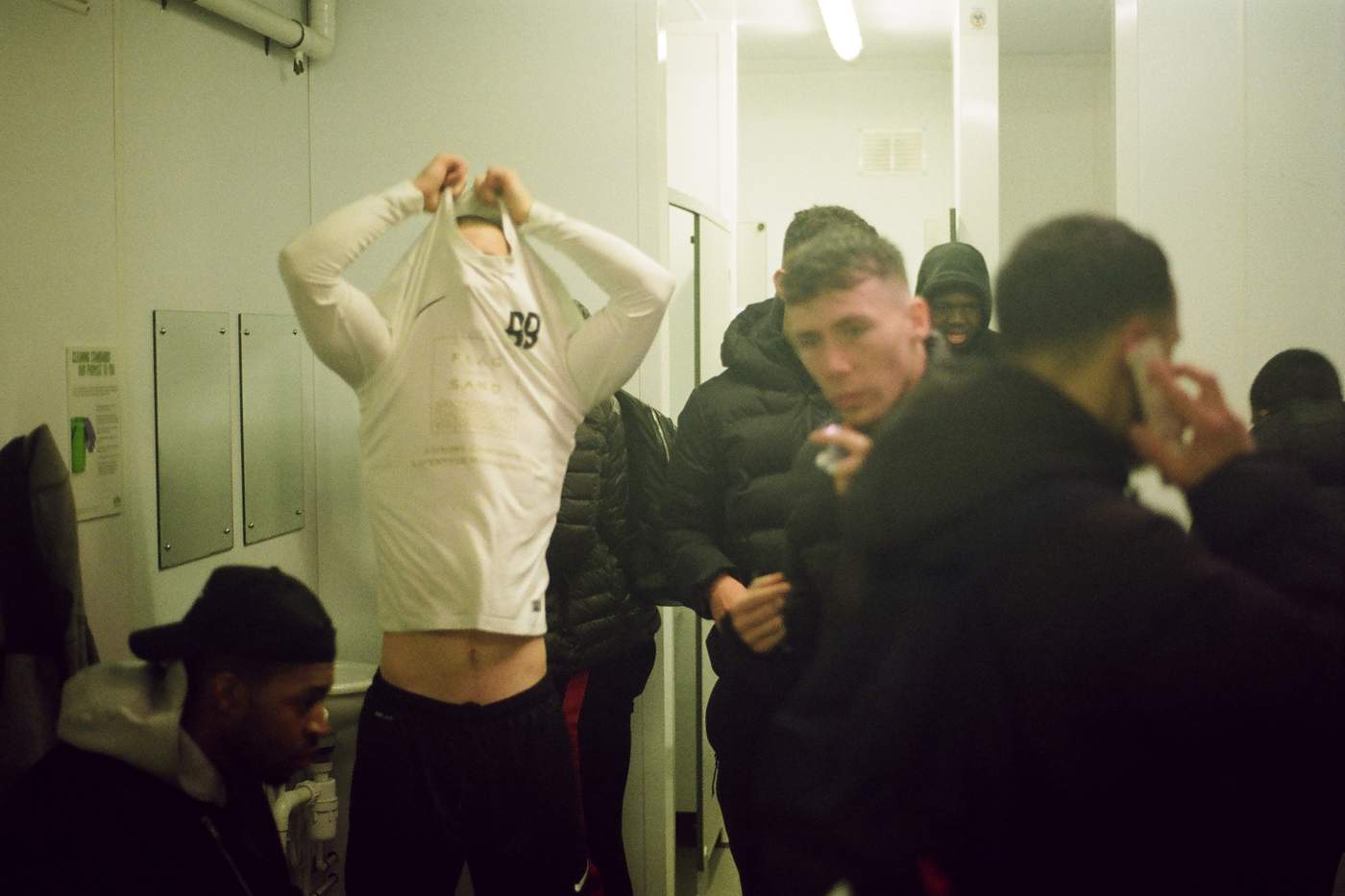 Rising Ballers – based in west London – were formed in 2017. For them, their focus is firmly on the future. A high percentage of their team members either currently play semi-professionally or have come through the footballing academies of professional clubs like Crystal Palace and Brentford, but missed out on full-time contracts.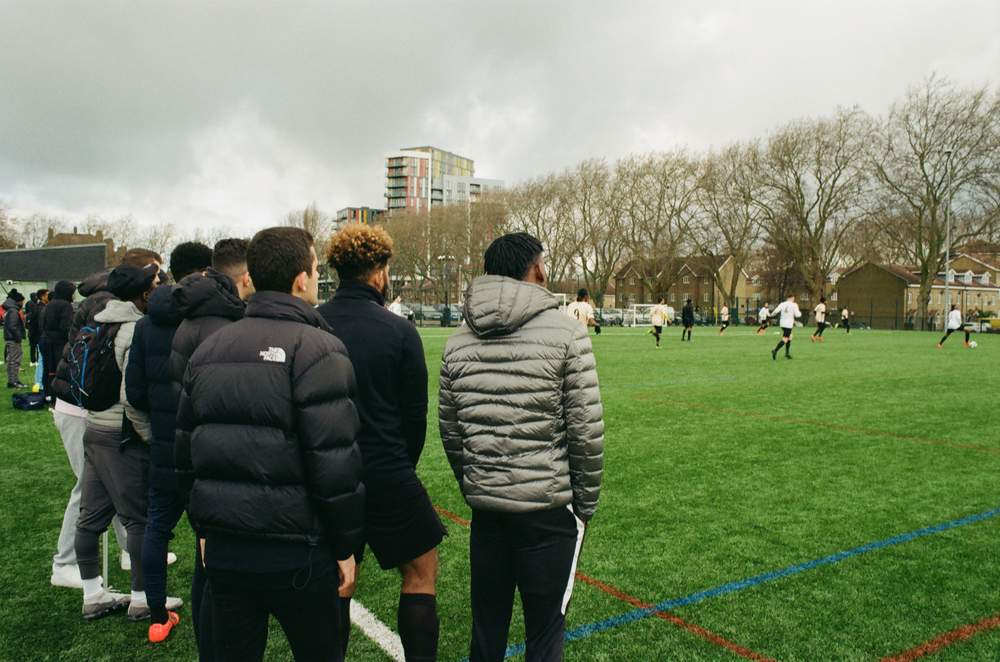 Academies for professional clubs exist to take on teenage (or even younger) players with potential and train them up – eventually offering professional contracts to the lucky few who are chosen at the end. For example, current Arsenal and Nigeria winger Alex Iwobi, 22, was in the club's academy from the age of nine, working his way up until he was offered his first full-time contract aged 18.
But Alex is one of the lucky ones. In fact, according to Michael Calvin, a sports journalist who wrote the acclaimed 2017 book No Hunger In Paradise about footballing academies, he's in the top 1% of those lucky enough to make it into the academy system. The brutal fact is that the chance of making it as a pro, even if a big club comes calling when you're young, is incredibly slim: according to Calvin, only 180 of the 1.5m players playing organised youth football in England at any one time will make it as a Premier League pro.
That's where Rising Ballers come in, taking on the players that have fallen through the cracks and giving them a second chance.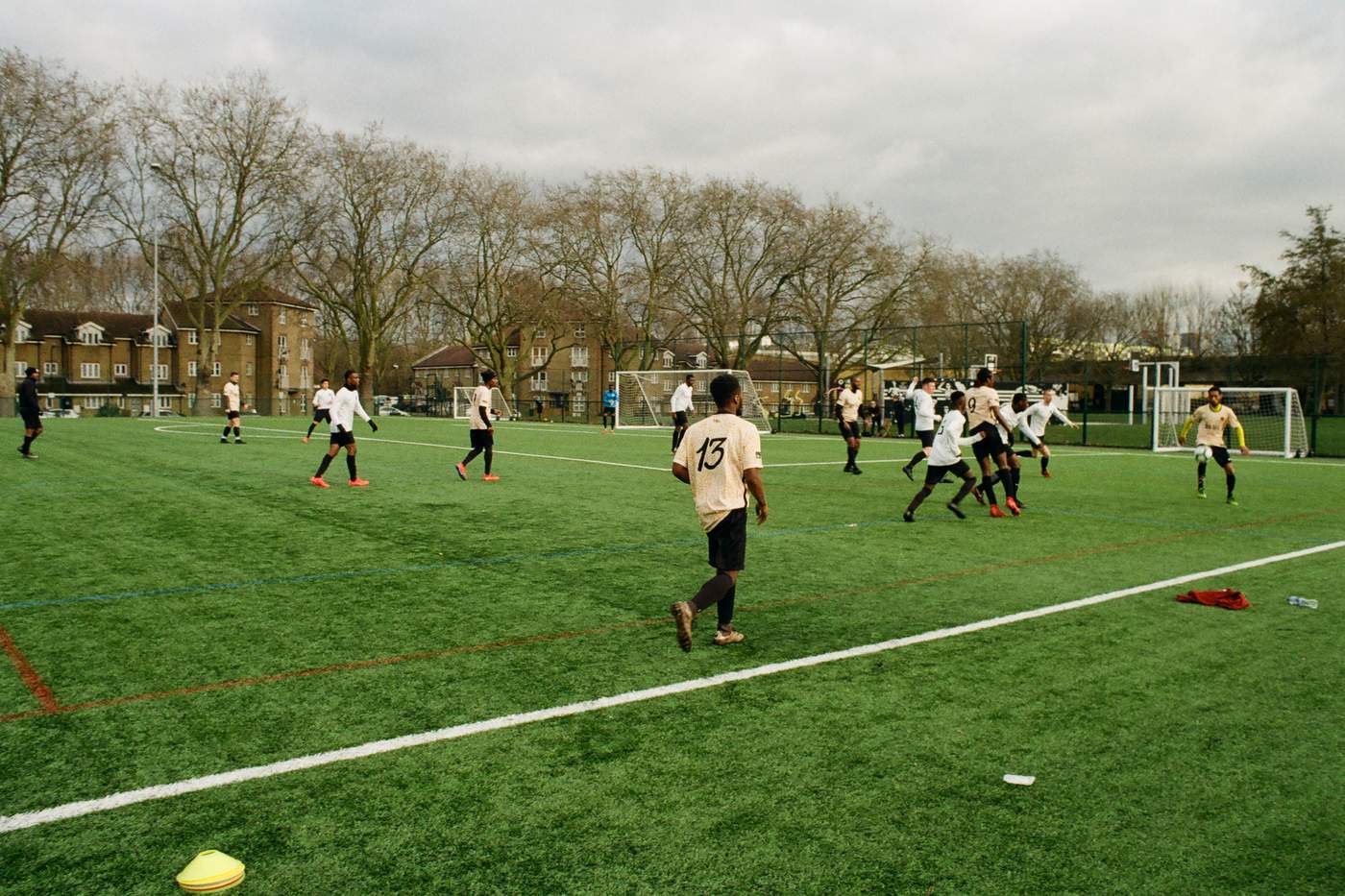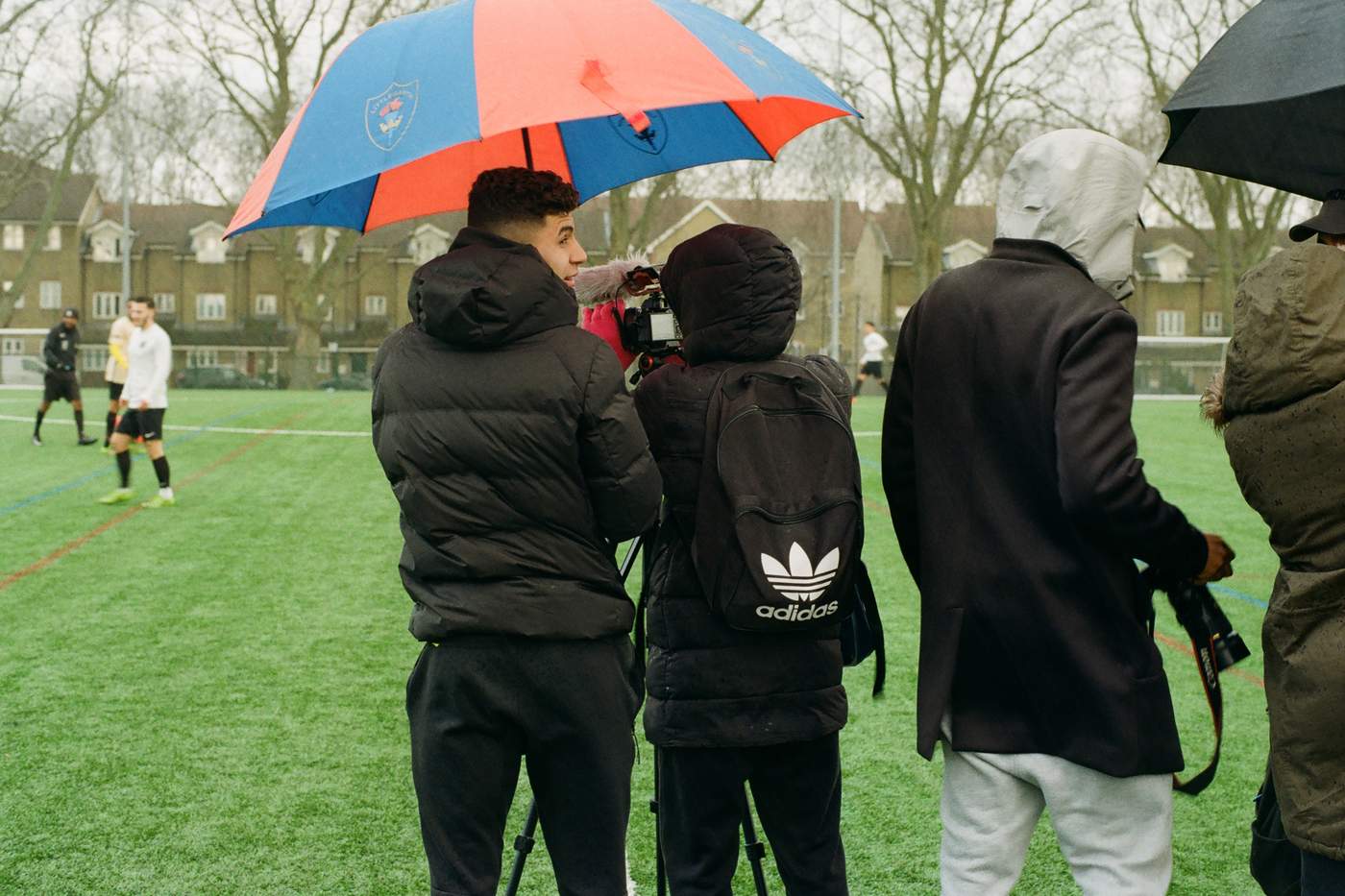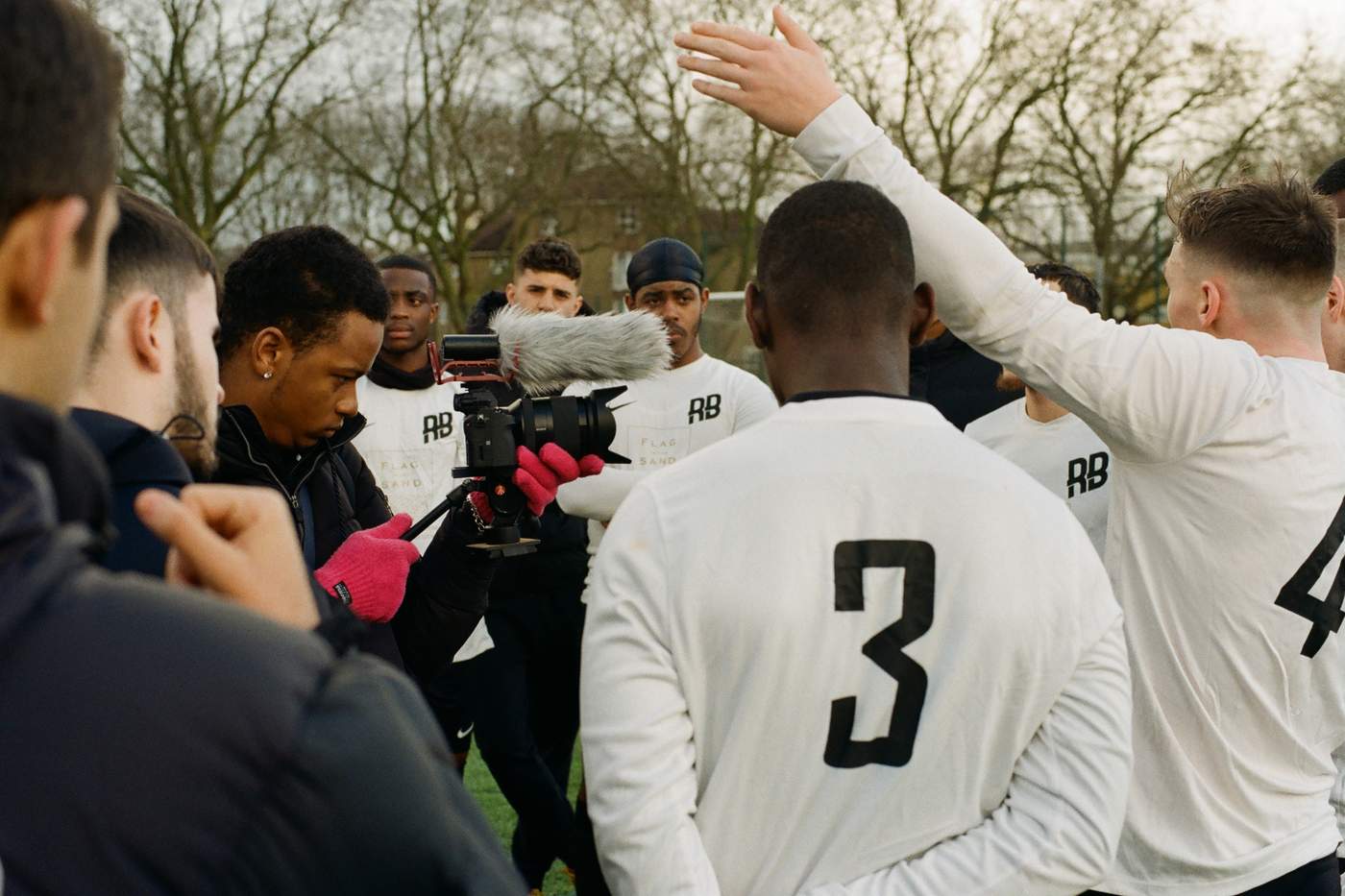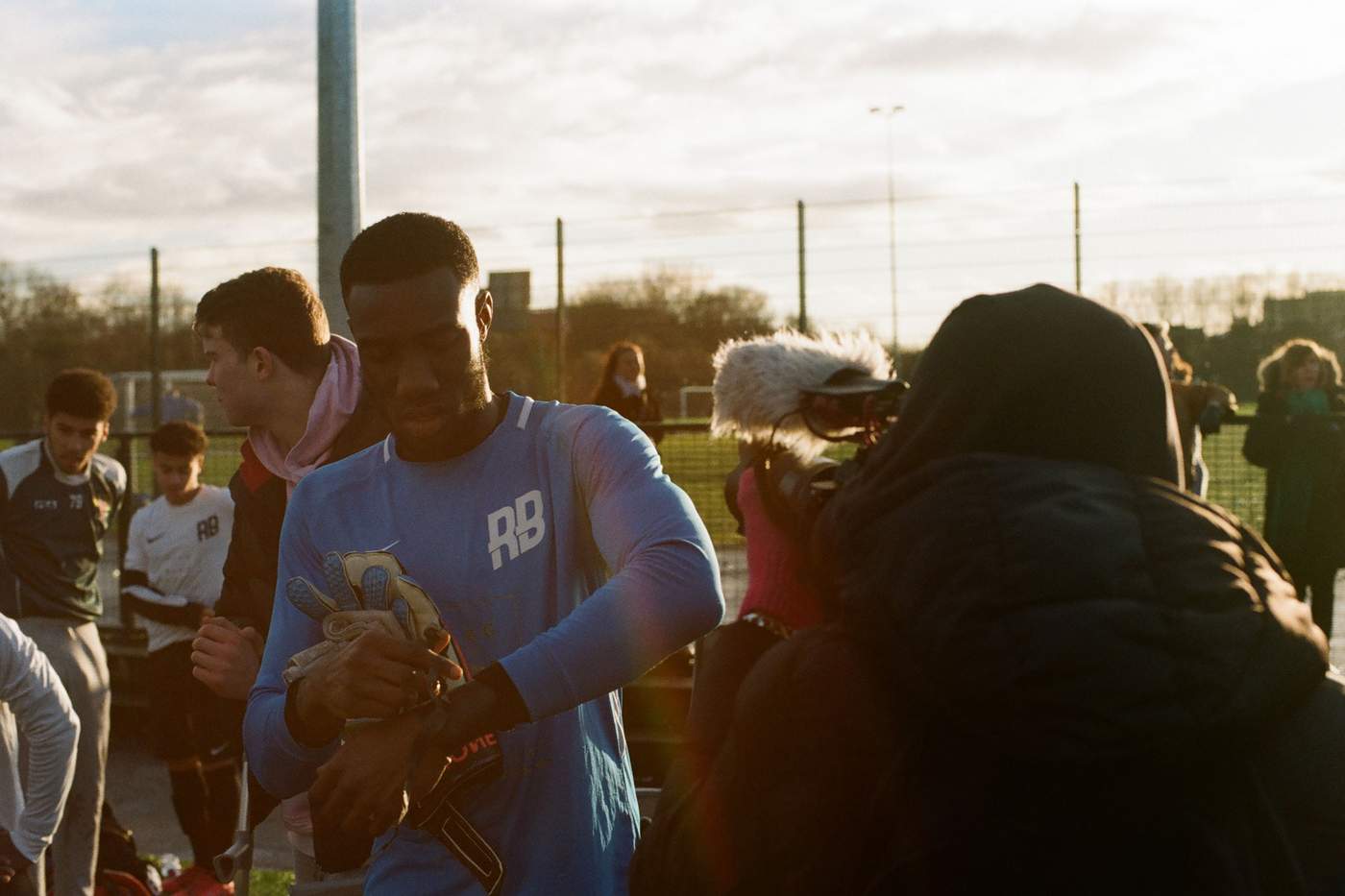 "We're all about using our platform to help promote players so they can get trials for local professional clubs," says co-founder Jamie Pollitt, 22. "When we started the Rising Ballers Academy we put out a video on Instagram saying we were holding trials and got about 2,000 responses. From that we picked some of the best unsigned talent in London."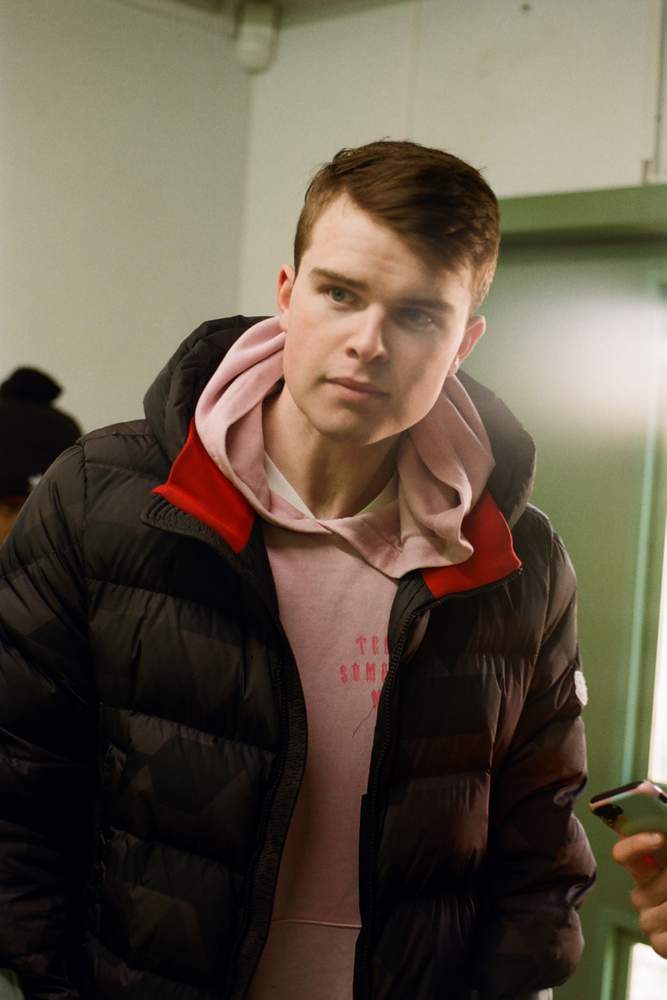 From that huge response to their trial callout, Rising Ballers went from existing primarily on Instagram to becoming a fully fledged academy of sorts, with the aim of getting talented young players into professional contracts. At the game I attended, which Rising Ballers won 6-2, Hamza Semakula, 17, from Tottenham, north London, was sitting on the sidelines because he had an upcoming trial at Championship side QPR the following week.
"A lot of players see Rising Ballers as a stepping stone to professional football," Hamza tells me, "They've helped me a lot."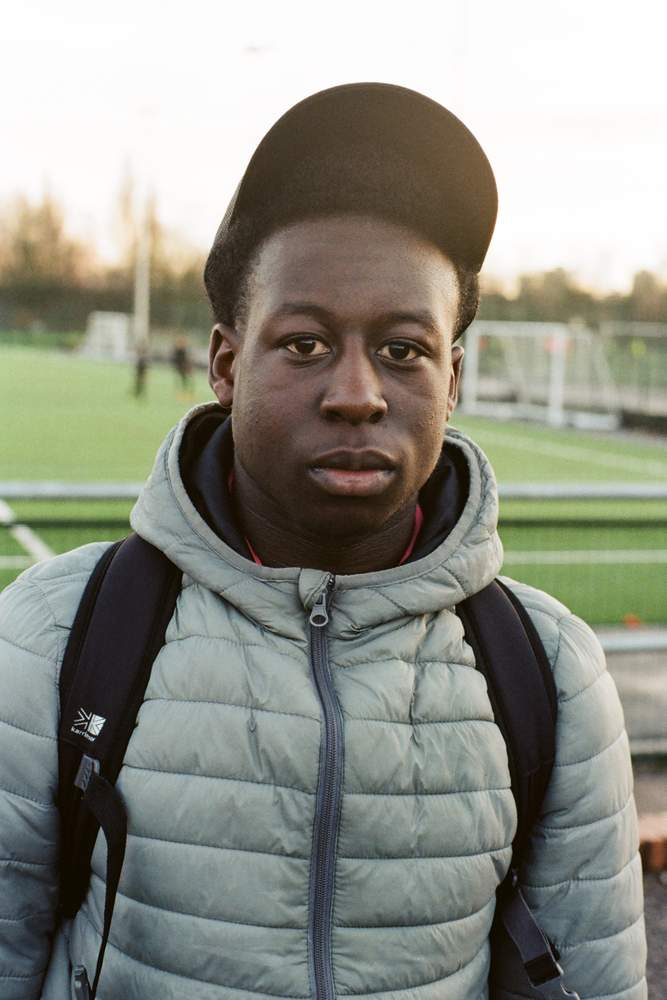 "[The QPR trial] came about through Rising Ballers. They came to see the team play and Jamie put a good word in for me – it went from there."
And that's what makes Rising Ballers so unique. They have the same close-knit community as SE Dons and Baiteze, but with a much clearer mission to help young players stay off the streets and focus on football.
"The more the Rising Ballers players are in the academy and playing football, the less they're on road," the third founder, Brendon Shabani, 17, a youth team footballer with Leyton Orient, explains. "Their parents know they're safe with us."
For long-term Rising Baller, Andy Ali, 22 – a familiar face to the team's online followers – being part of the team has opened new opportunities for him, after failing to make it in the game as a teenager and found himself playing non-league football on the side.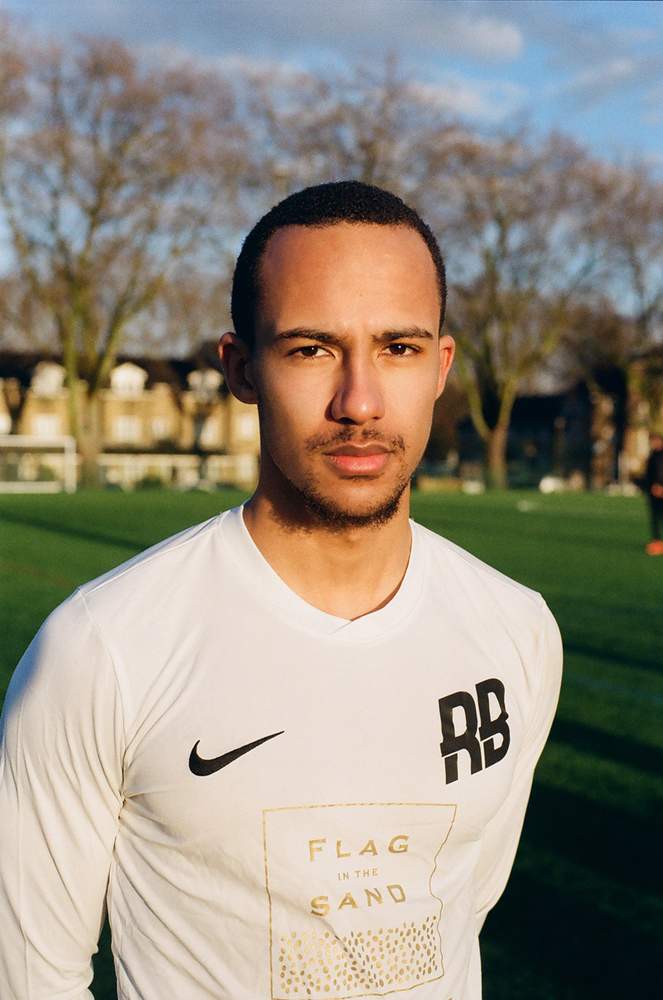 "After several near misses with trouble, I realised I was going in circles. Fortunately, I crossed paths with Rising Ballers. Finally, I was surrounded by people that loved the game as much as I do, and genuinely wanted me to do well. I gave up my old life on the streets and fell back in love with football."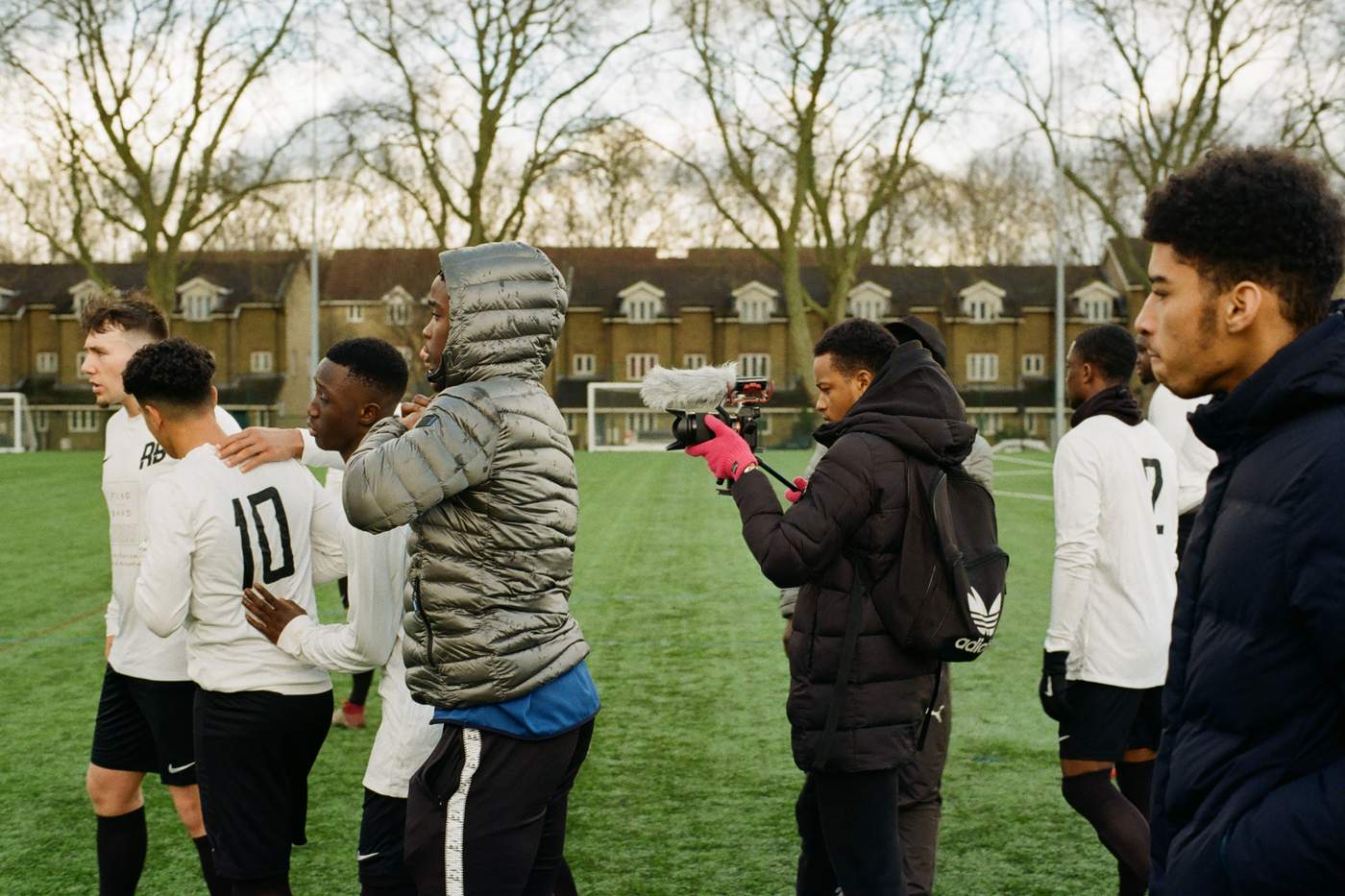 Talking to these teams, I got the impression that their ambition stretches far beyond just growing their online fanbase.
From Baiteze, wanting to shine a positive light on their part of London, to Rising Ballers seeking to find the football stars of tomorrow (so far they've had two players signed by professional clubs and secured trials for two others), and SE Dons using their grime credibility to inject some much-needed swagger into the Sunday League scene, it seems that the internet – and YouTube specifically – has given them a platform to share their personalities and devotion for the beautiful game. And the fans are voting with their clicks and views.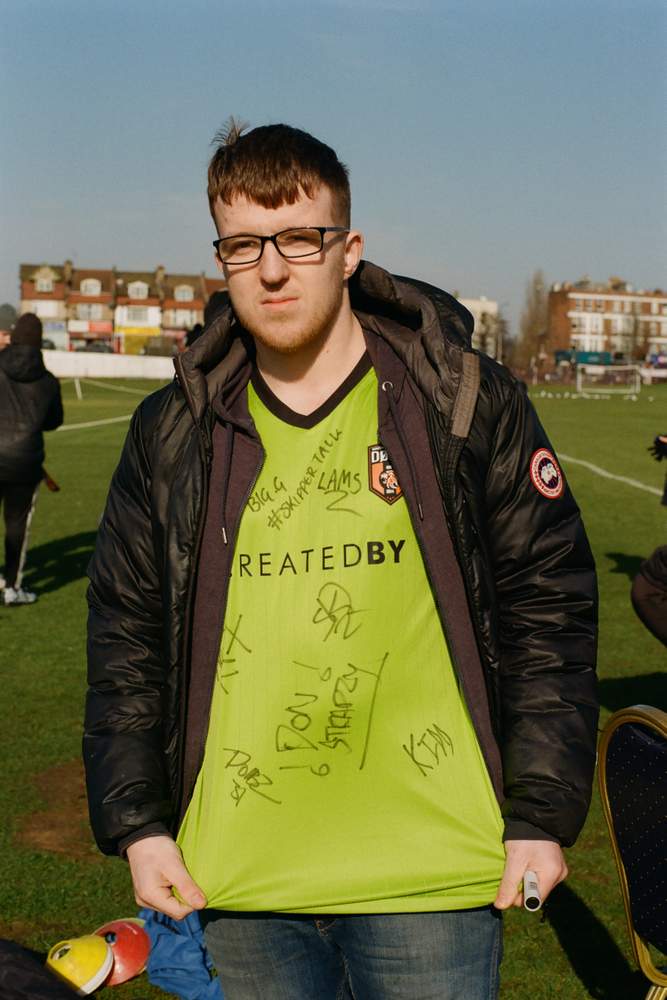 In the same way that the Premier League has become the UK's biggest sporting export and is watched around the world, these YouTube teams have amassed a worldwide fanbase, using nothing but the internet and a semi-professional UK YouTube league seems like it could be within reach.
Don Strapzy is unashamedly ambitious for his team. "I'd like to see us go worldwide, like take the lads on tour," he says. "And I wanna keep pushing grassroots football because Sunday League is for everyone, it's for the people."
This article was originally published on 16 April 2019