Beyond the Throne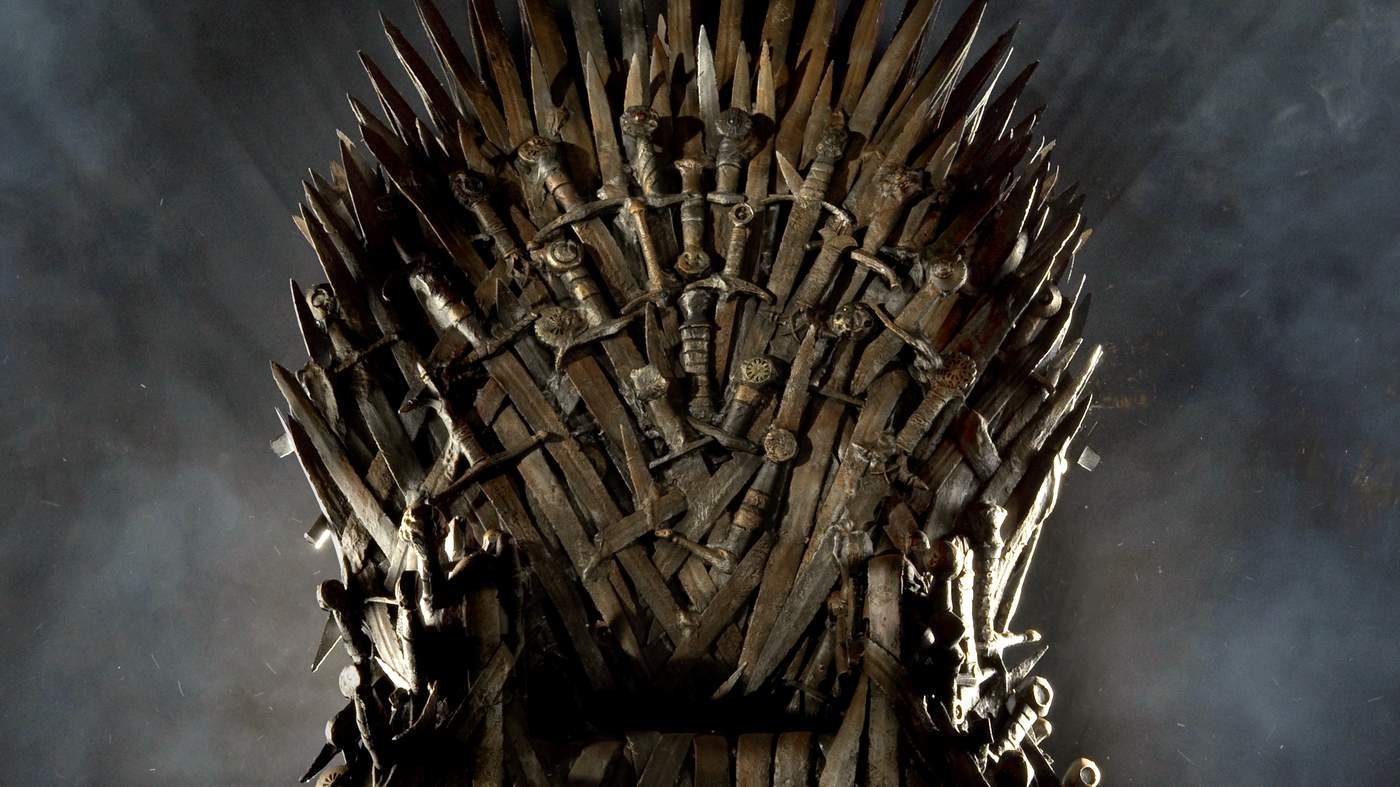 After seven seasons, 67 episodes, a bunch of blood-soaked character deaths and years of internet-breaking speculation, Game of Thrones is set to return for the final time.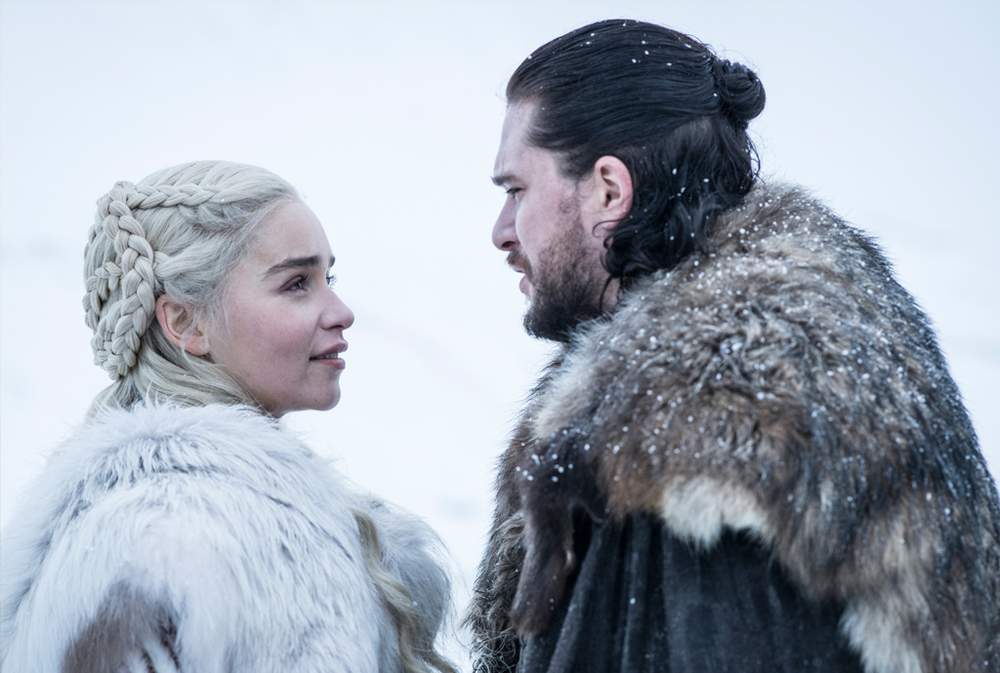 The world's biggest TV show has had a transformational effect on its cast, creators, crew and real-world home – Northern Ireland.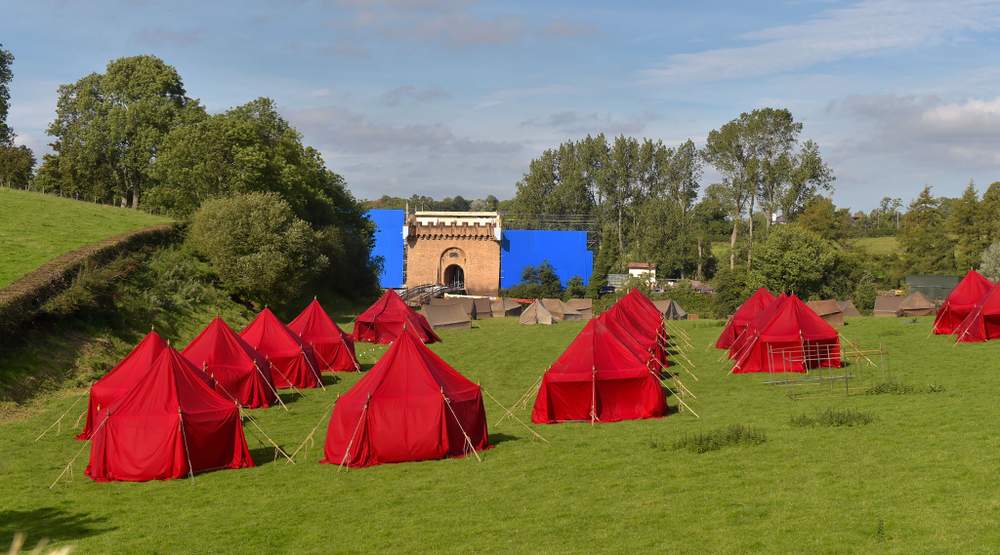 As the world gets ready to return to Westeros for the last time, and the airing of the season's first episode in the UK on 15 April on Sky Atlantic, BBC News NI looks at the show's impact on the film industry in Northern Ireland, as told by the people who helped bring the show to life.
"I'm not going to stop the wheel.
I'm going to break the wheel."

Daenerys Targaryen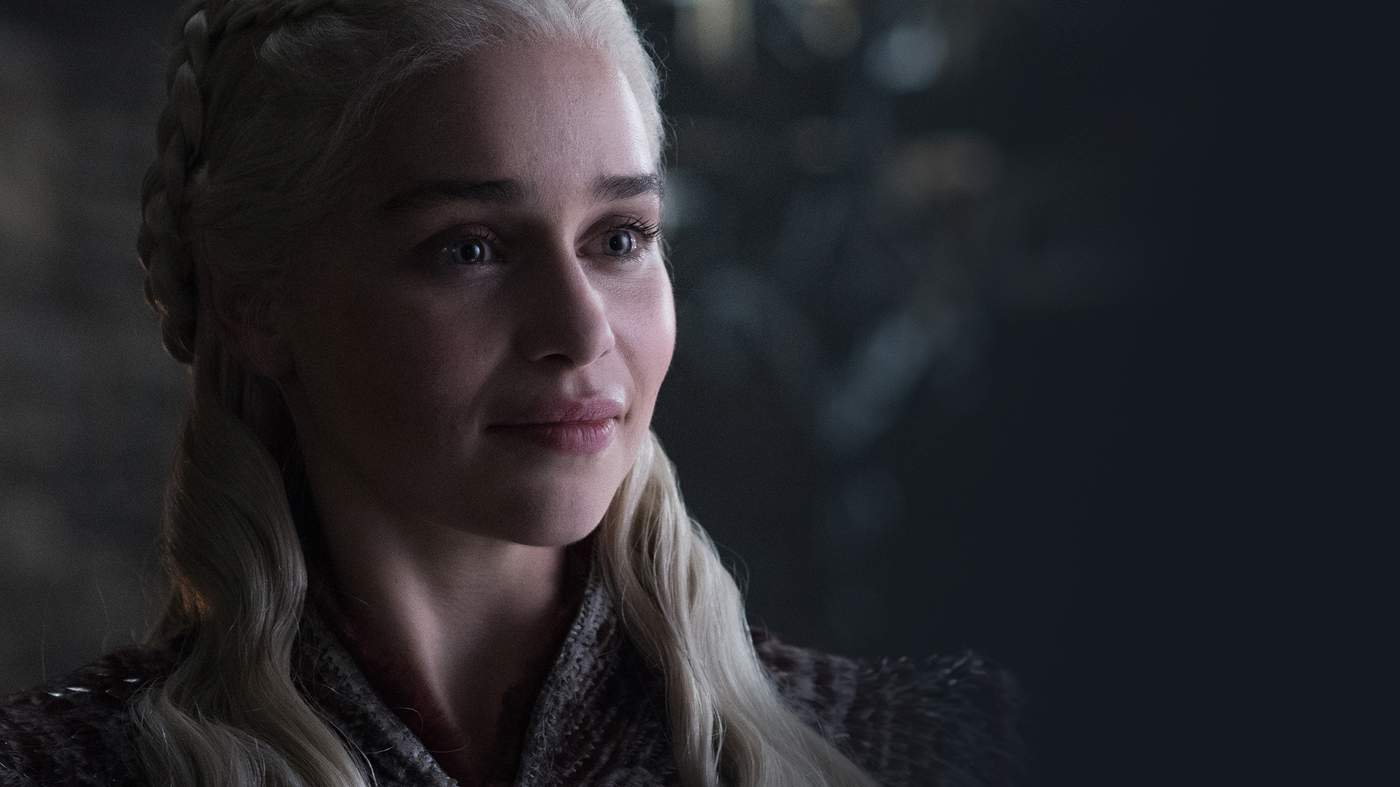 The Dark Hedges is the kind of the place that screams Game of Thrones.
It's spring but an ominously wintry wind blows through the 18th Century cluster of gnarled beech trees in the County Antrim countryside.
The scene, draped in a permanent sword metal sky, is made for cinema.
Eight years ago, the Dark Hedges – locally well-known but never a tourist hotspot – featured at the end of episode two of Game of Thrones' second season.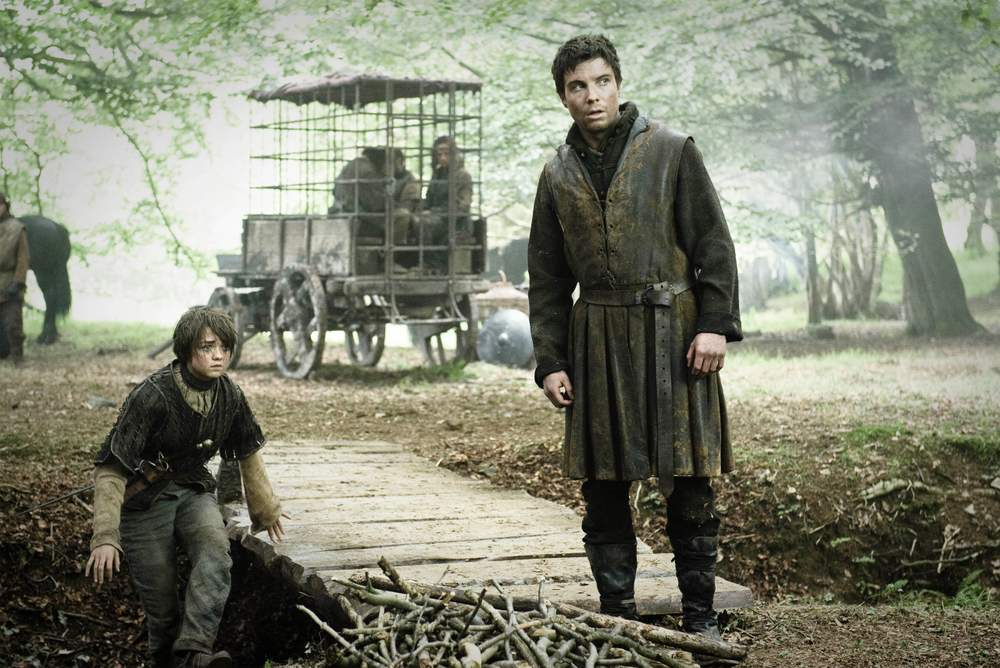 The rural lane was used as a stand-in for the Kingsroad, Westeros' famed highway.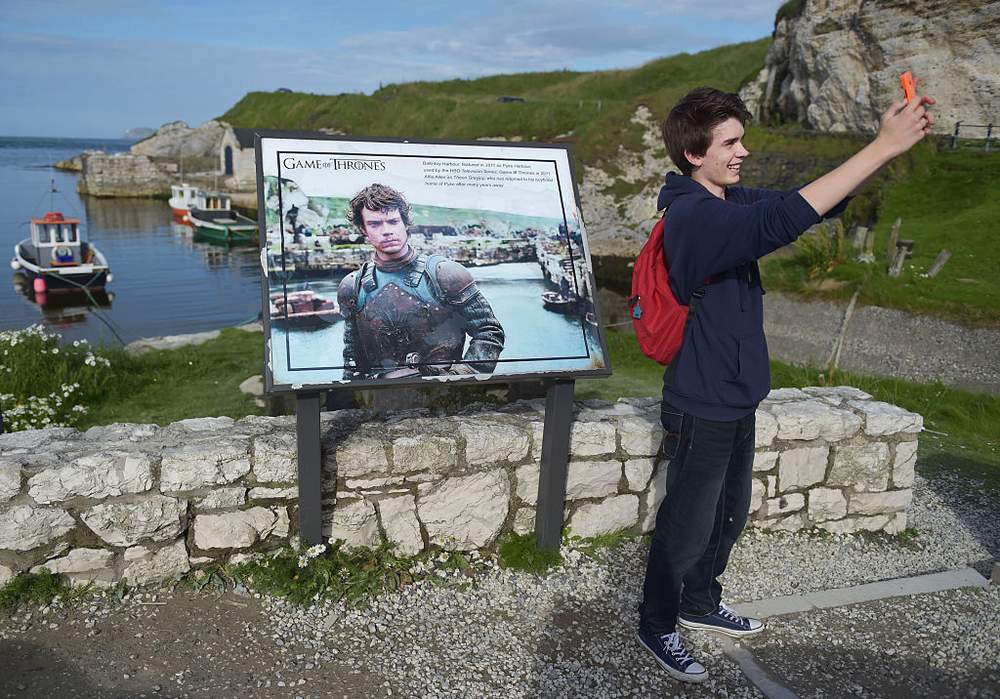 And ever since the tourists have come – not just to the Dark Hedges but to other spots in Northern Ireland made famous by featuring on the real-world map of Westeros. Ballintoy (Pyke), Castle Ward (Winterfell), Cushendun (Melisandre's caves).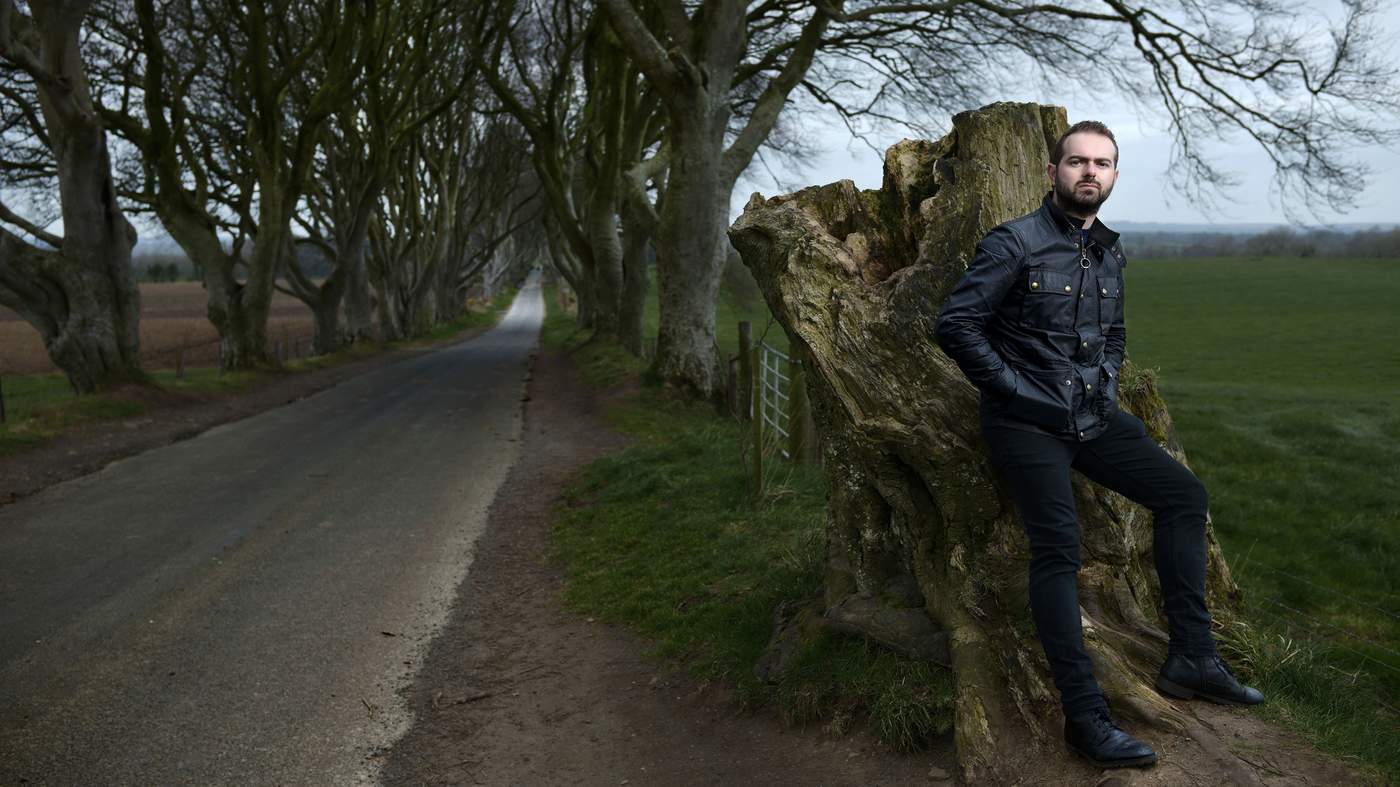 A decade of change, then, for the Dark Hedges and for many others too, like Ciaran Colton.
Before Game of Thrones, he was a barman wondering what he was going to do next.
Now he works full-time in the film industry as an assistant director.
Hollywood life – even for those at its fringes – really does come at you pretty fast.
He's here at the Dark Hedges to be photographed for this feature.
Tourists stop and stare, wondering if he's somebody ("Wasn't he that guy in season five…?").
Nearby, his eight-month-old son Manus sits in his pram being fussed over by American tourists while a man speaking Spanish records a video.
Back in 2008, when the Hedges went mostly unnoticed, Ciaran was pulling pints for a living.
He'd dropped out of university and the 24-year-old didn't know where he was going.
But he played in a band and had the long hair and big beard to prove it.
His looks were to be a catalyst for a new career - but not how he ever imagined.
"I was on the Metal Ireland forum," he says.
"There was an ad looking for people with long hair and beards to work on a Hollywood film…"
That film was Your Highness, a critically mauled fantasy-comedy that flopped at the box office, but by coming to Northern Ireland, it was essentially a dry run for the HBO epic.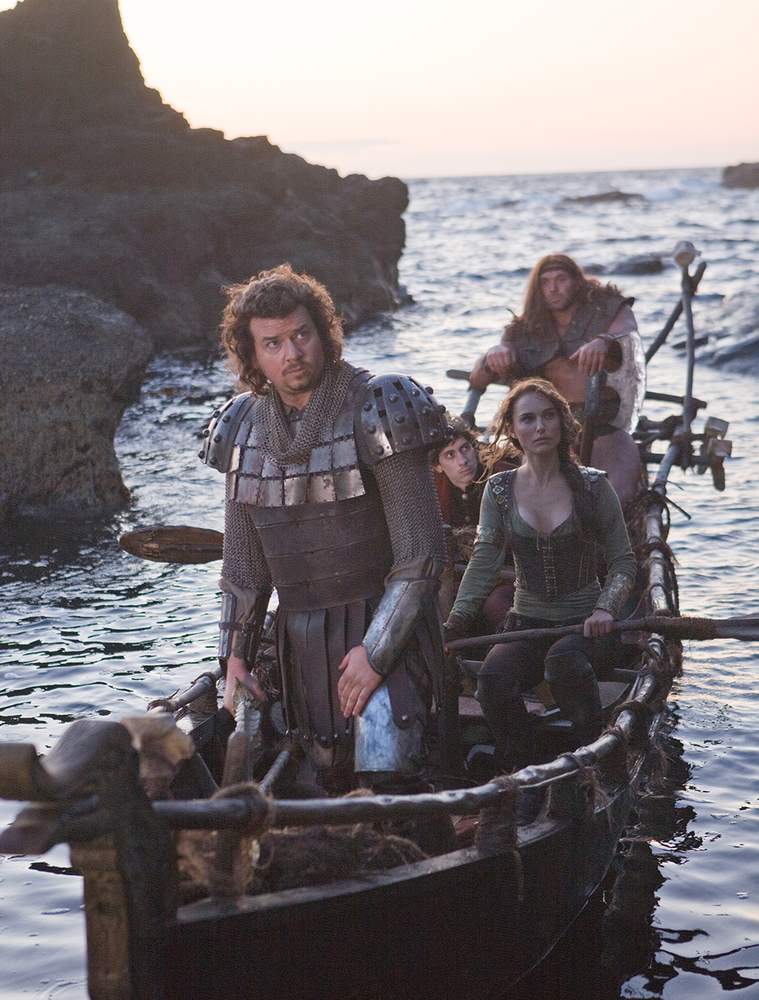 From Your Highness, Ciaran moved on to the Game of Thrones pilot as Sean Bean's stand-in and a runner, then, eventually, as a third assistant director.
Now, he's practically a seasoned veteran, having worked directly under show creators David Benioff and D.B. Weiss on the upcoming series finale.
So he is standing here at the Dark Hedges packing enough explosive secrets to hold an impromptu spoiler auction among the nearby Thrones fans, who would probably pay big to find out who'll sit on the Iron Throne when the final scene rolls.
But he didn't get this far by blabbing television's most guarded secrets and subtly changes the subject.
"When I applied for Your Highness, I joked with Gemma [his then girlfriend] that I was only doing it so I could meet Natalie Portman."
These days, as a 34-year-old with 10 years in the industry, Gemma is his fiancée and they have two children and a house, with a bed that was bought, indirectly, by the Queen of Dragons herself, Daenerys Targaryen, Emilia Clarke.
"Well, she gave me a gift voucher and we bought a mattress with it," he says, laughing.
"In my job, I'm the first person the actors see when they get out of the car on set. I send them where they need to go and chat with them about their family and lives – I mean, it's completely bizarre.
"I didn't really know where I was going in life, and now all this – I guess that happens to a lot of people in the film industry."
Game of Thrones
changes everything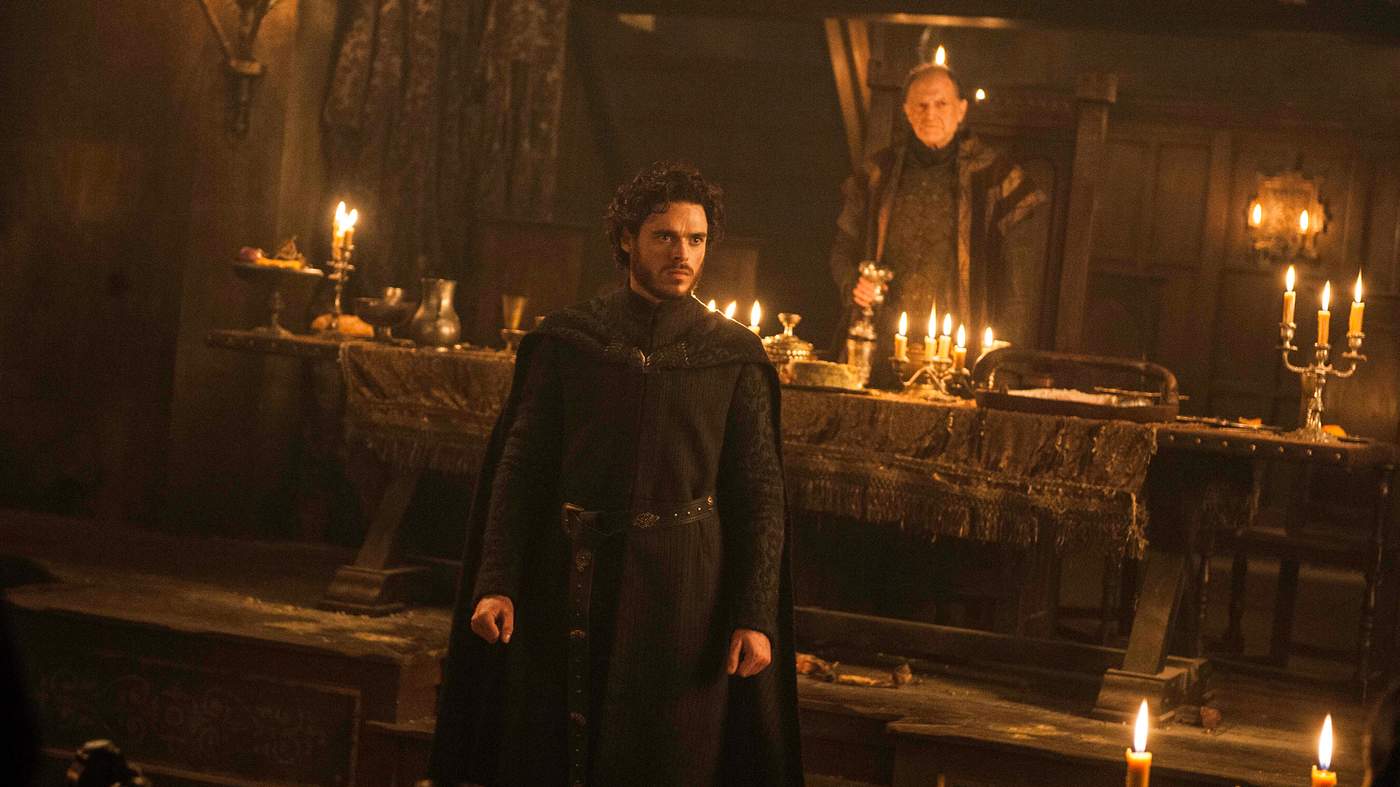 Television will certainly never be the same.
The show changed the game in terms of what could be accomplished in the confines of high-end broadcast drama, sustaining the epic scope of blockbuster filmmaking over more than 70 hours of storytelling.
Simultaneously broadcast in 170 countries, the show's last season was illegally downloaded more than a billion times and it's racked up almost 50 Emmys.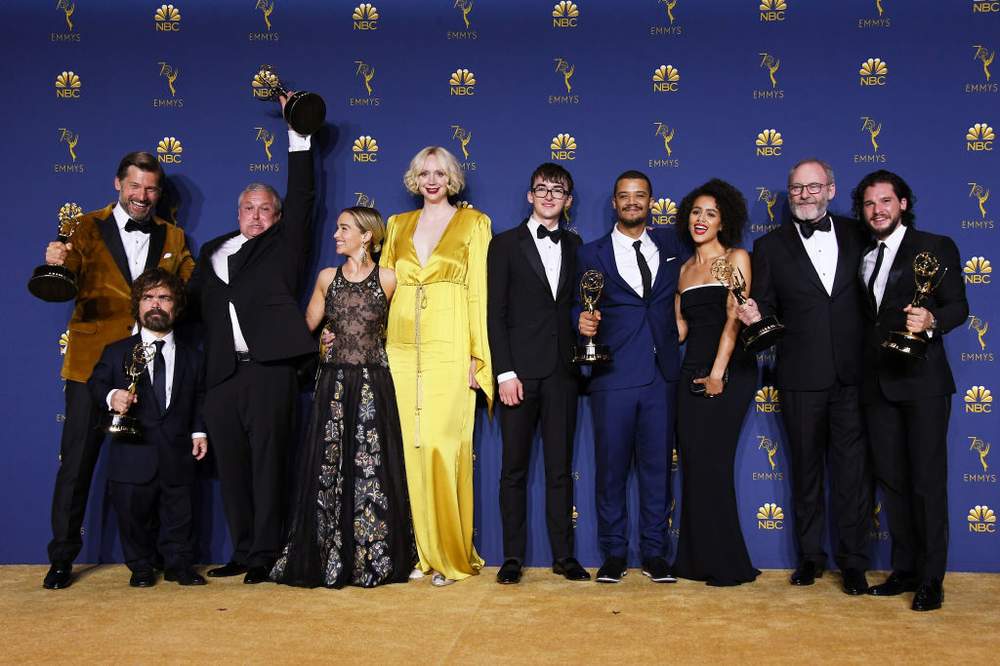 The show's creators, David Benioff and D.B. Weiss, will be following up Thrones with the relatively-minor task of writing the next Star Wars movie, while cast members like Kit Harrington and Emilia Clarke have gone from unknowns to superstars.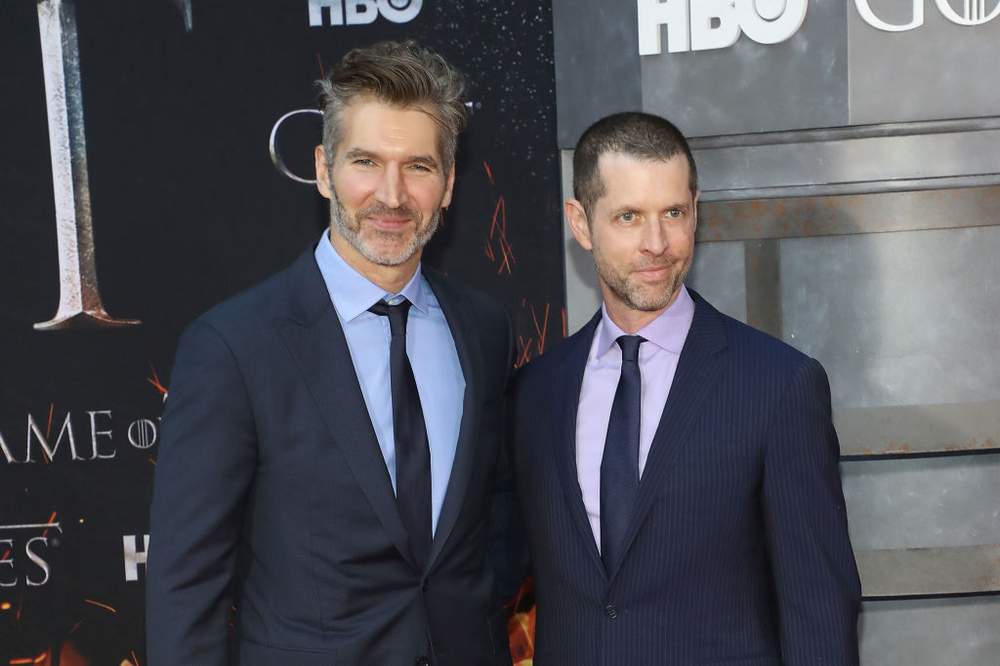 The Game of Thrones effect extends to birth certificates (the likes of Arya, Khaleesi and Daenerys are now children's names), tax legislation (the tax break for high-end television drama in the UK is widely credited to the show) and higher education (Time Magazine reported that US universities were increasingly offering courses in medieval studies to satiate demand from Thrones devotees).
Back in 2008, Northern Ireland was in the first throes of a prolonged battering by the financial crisis.
It ended up suffering the deepest recession and slowest recovery of any UK region.
Its film industry, relatively small-time, was almost entirely centred on the UK with no real global recognition.
It lacked infrastructure and a skills base.
For those tasked with bringing productions here, the place was a tough sell.
Richard Williams, head of Northern Ireland Screen, which promotes the film industry, says: "We used to go out to Los Angeles, pitching the value proposition of shooting stuff here.
"Famously, we had one meeting that we thought was great. And one of the studios, it turned out as we were leaving, had thought we were New Zealand.
"That's why we were at the Cannes Film Festival year after year, trying to pretend we were more significant than we were."
But NI Screen was ambitious.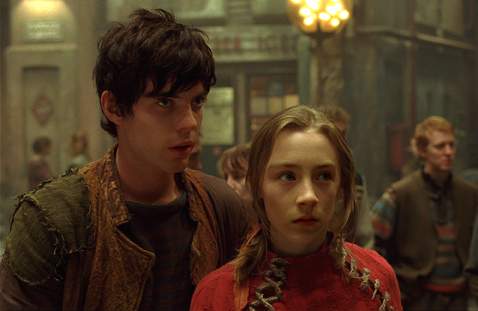 Buoyed by snagging two major studio films for Belfast, City of Ember and Your Highness, they wanted to bring something massive to Northern Ireland.
And HBO was looking for somewhere to shoot a new pilot. Somewhere with a British look and sensibility - and cheap.
Janet Graham-Borba, HBO's executive vice president of west coast production, who has worked on Thrones since day one, says: "We sent people out to scout in Canada, Eastern Europe, the British Isles.
"We came to feel that Northern Ireland was going to be way past perfect. David and Dan [the show's creators] were familiar with Ireland because they had spent some time at Trinity College (in Dublin), and they loved what was possible in terms of landscapes."
Jay Roewe, HBO's senior vice-president of production, adds: "The fact that Northern Ireland had not been overly filmed also made us feel as there were things to show the rest of world, on this particular story, that would potentially be new and creatively supportive."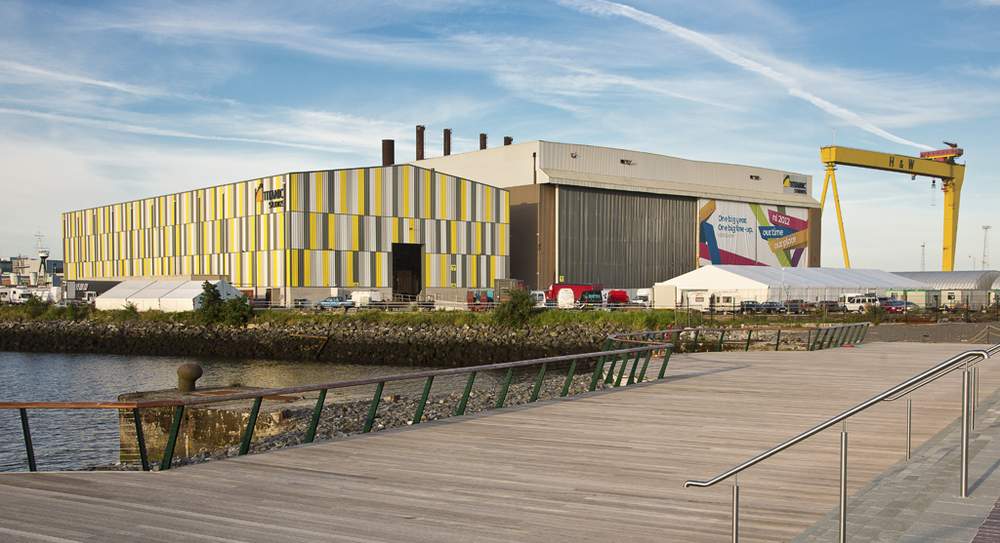 Belfast also had the Paint Hall, a remnant of Belfast's shipbuilding past where parts of the Titanic were built, that had cannily been turned into a huge studio space.
And it didn't hurt that Northern Ireland's authorities were happy to offer cash incentives to HBO to give the place a chance.
Janet says: "On a pure number-crunching basis, Northern Ireland and one other location that shall remain nameless were the best we were going to do financially.
"But the really more profound thing was - the story looked like it belonged in Northern Ireland."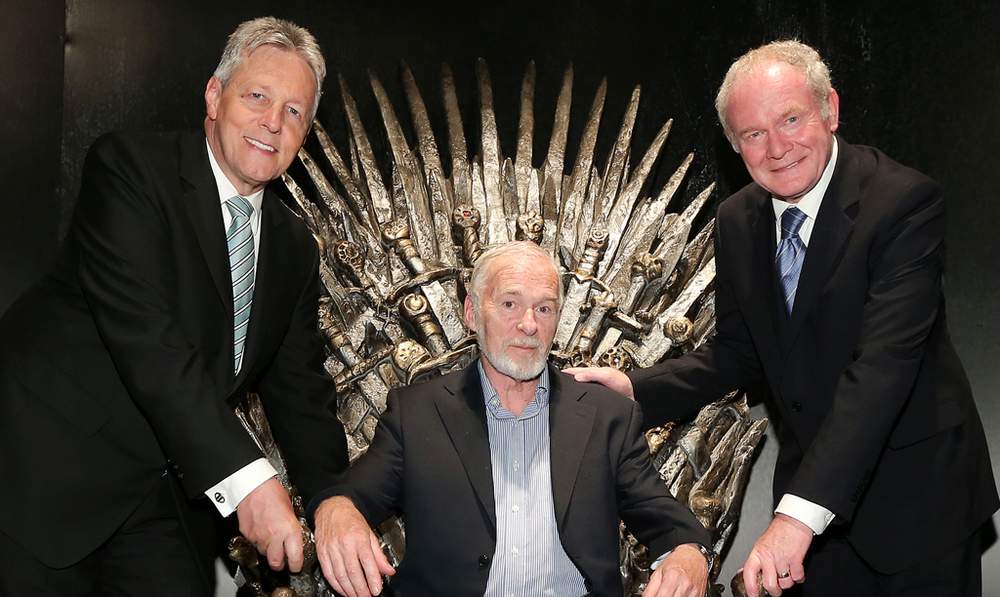 For Jay, the partnership of the then first and deputy first ministers of Northern Ireland, Peter Robinson and Martin McGuinness, was also "critical" in making HBO feel comfortable bringing Thrones to Northern Ireland.
Richard Williams of NI Screen says that the government "stepped up to the plate" in a big way.
"They made a bold bet. They allowed us to invest very, very heavily in the pilot," he says.
"But, at that time, standard TV networks might get one in 10 pilots to air, but with HBO it was more like in two or three – so we had good odds.
And how long was it going to be before another HBO pilot was going to come along wanting to shoot in Northern Ireland?"
A show as ambitious as Thrones required hundreds of crew from a place that did not have a deep pool of experienced industry workers.
Yet, after eight seasons and 10 years, hundreds of local people who, in many instances, had never worked a day in film can say they helped bring Westeros to life.
HBO executive Janet said: "There's a phrase: 'If you can't see it, you can't be it.' So if you don't know that a career is possible, or how you can access it – you can't do it.
"But once we started making the show in Belfast, people could see it and people could be it."
Game On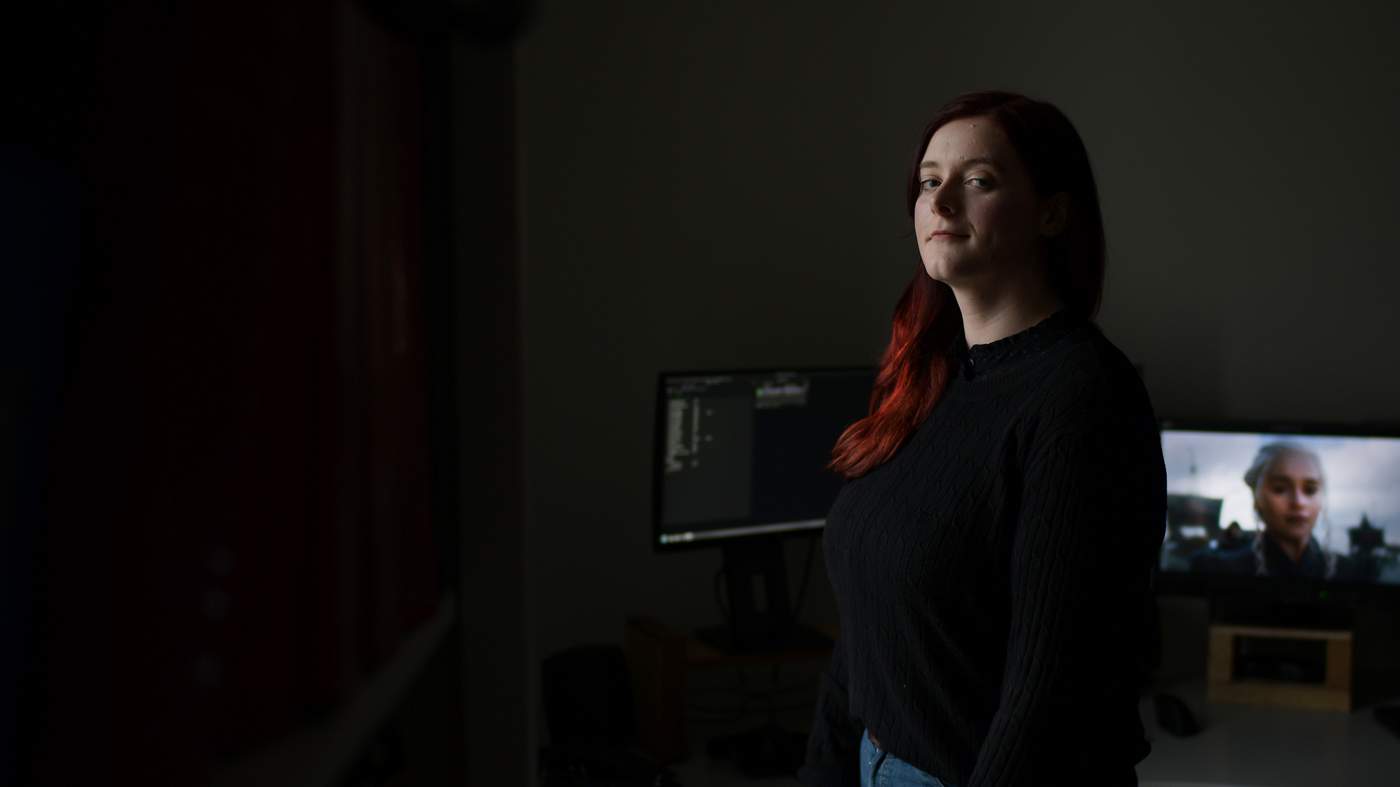 "Chaos isn't a pit -
chaos is a ladder."

Petyr 'Littlefinger' Baelish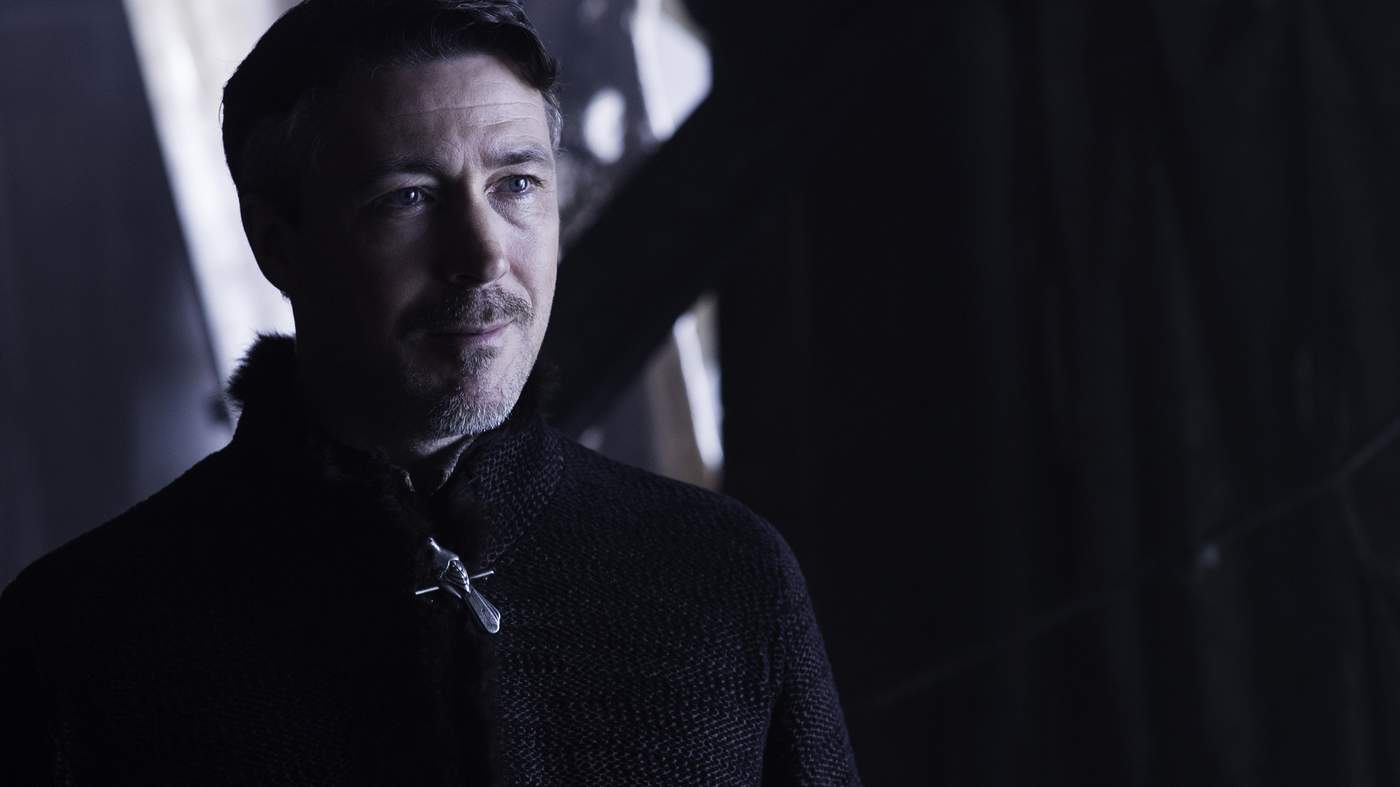 Just as production was starting on Game of Thrones' first season, Stephanie McCutcheon was finished with Manchester.
She was in a city where she could "see it" – her dream career as an editor in TV and film – but she was struggling to "be it".
When she was mugged twice in the span of two weeks she decided it was time to come home.
Soon after she returned, an old work colleague asked if she wanted a job as a runner for the costumes department on this show Stephanie described as "Belfast, boobs, swords and dragons".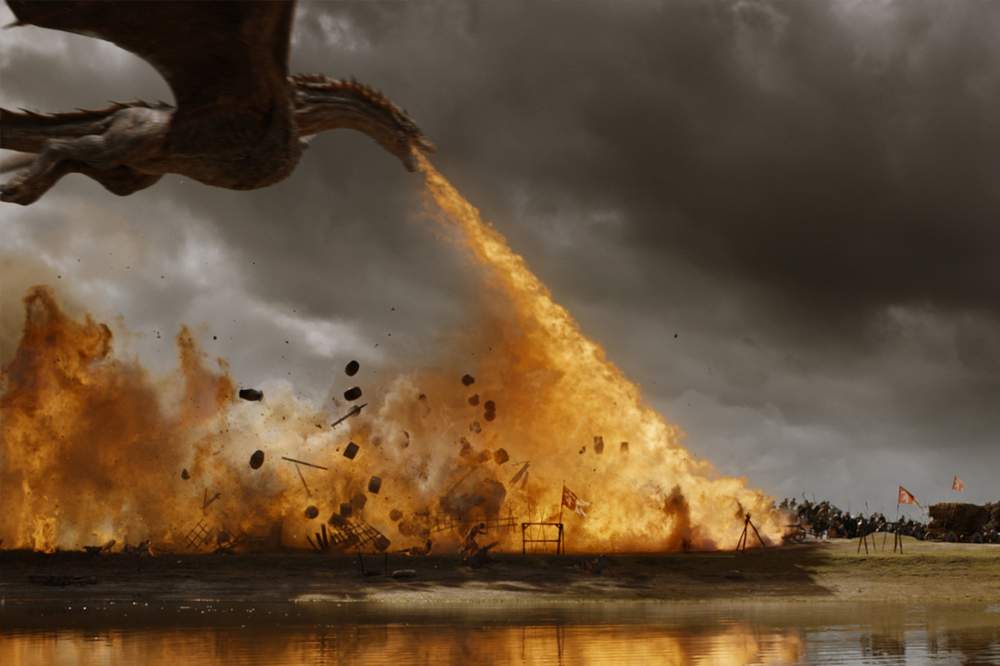 "It was the usual thing," she recalls. "I was told to come for a day, then I stayed for a week, stayed for a month, then stayed for the season.
"That turned into two seasons."
"I was very honest and told them from the start that I didn't want to do costumes, which was scary because I didn't want to get sacked. But it worked."
For two seasons, Stephanie ran all over the set, all over Belfast, all over Northern Ireland, picking up fabric, material, bits and bobs, going from location to location, learning the on-set etiquette of when to speak and when to stay quiet.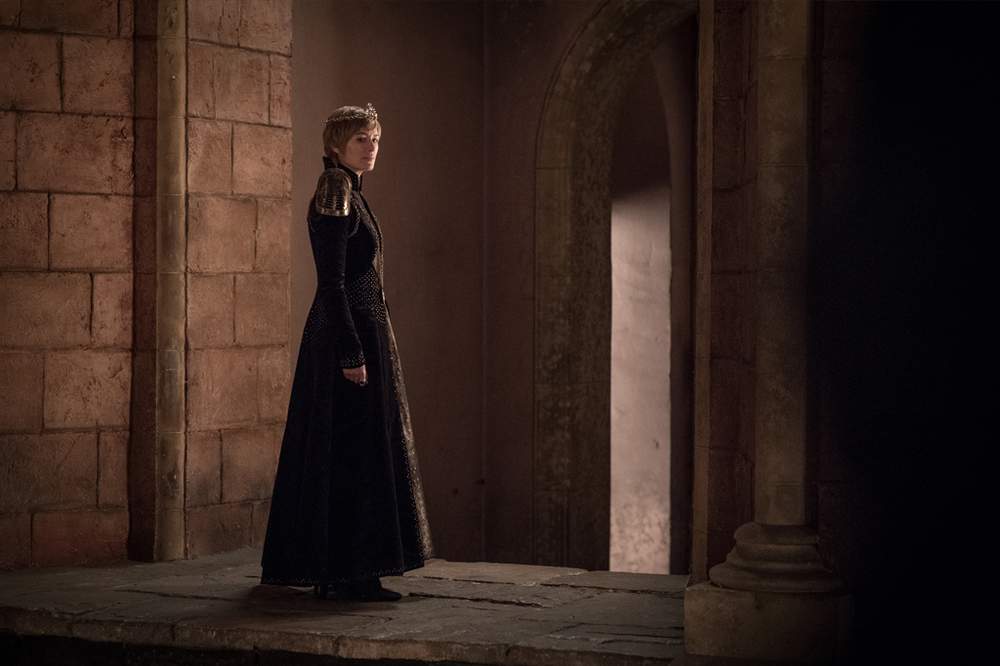 One day, she was urgently asked to iron Cersei Lannister's kimono. "I bricked myself," she admitted. "I didn't do a very good job but it's one of those moments where you need to do something random. You got into those situations all the time."
On another day, she inadvertently discovered season one's most unexpected twist.
"I was picking up costumes from the set and Sean Bean's Ned Stark costume was on the 'dead rail'.
"I was thinking: 'Oh, isn't he the lead of the series?' I was getting worried the show wasn't going to do very well."
But the cameras kept rolling. Stephanie transferred to the post-production department for season three, as a runner once again, but a step closer to the editor's chair.
The job came with its own stresses, like picking up film rushes from the set.
"It's a horrible thought," she laughs. "But I did think it."
By season four, she began to get some hands-on experience doing the editing job she always wanted.
By season five, she was an assistant editor and since then has worked on other productions such as the Ridley Scott-produced film Morgan, iBoy and on some episodes of The Frankenstein Chronicles, which were filmed in Belfast.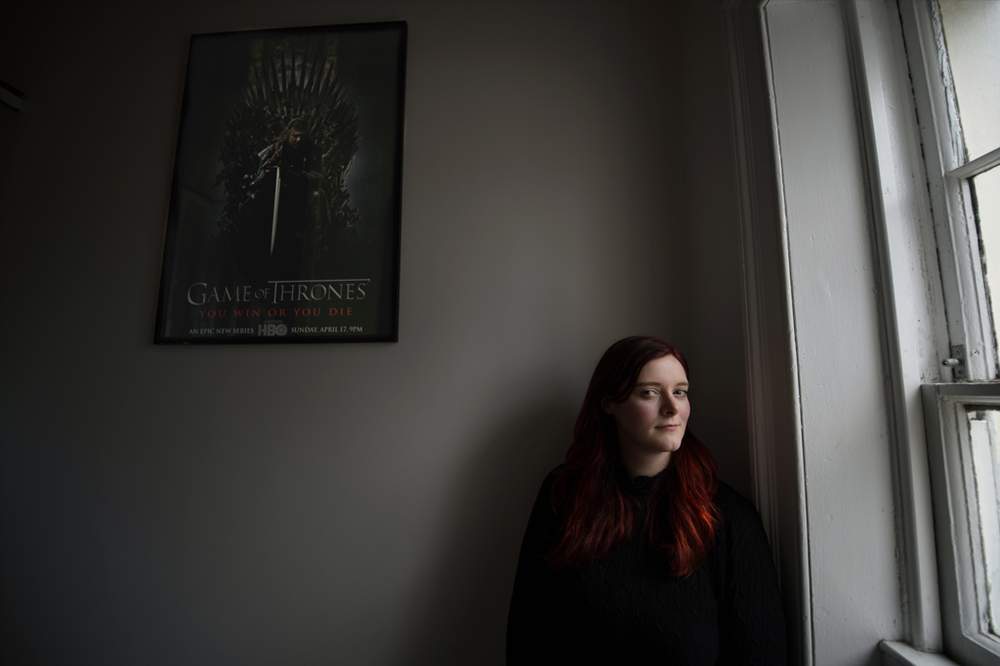 "I feel a little bit guilty," she admits. "I'm very lucky to have gotten that Frankenstein job, because I'm a very young editor. I'm sure there were people side-eyeing me, but I wasn't going to say no."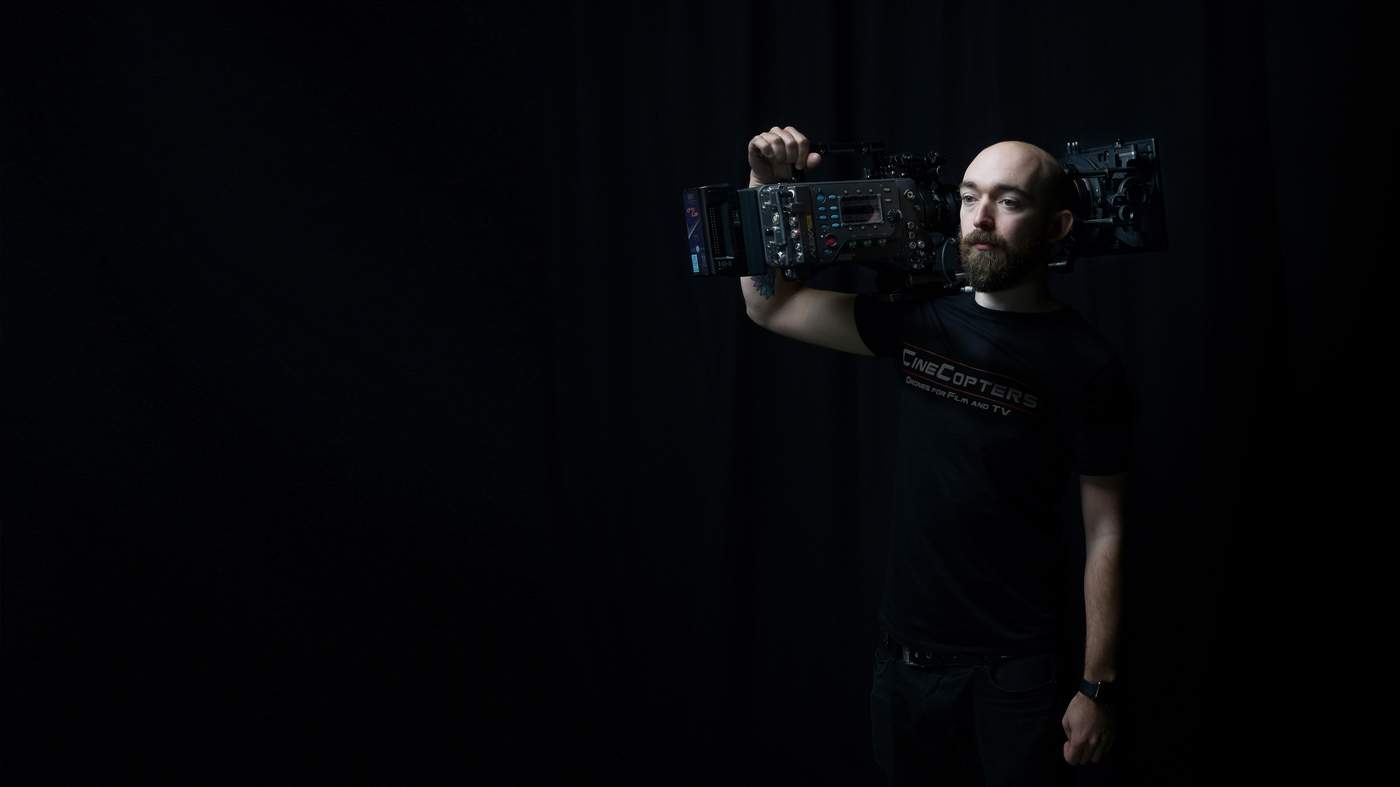 Sam Donaghy-Bell has lived on the Game of Thrones' set for a decade but he's not here to talk about stars or the twists of George RR Martin's story – he's never even watched the show.
But ask him about cameras, the technology, "the toys", as he says – and just watch him go.
He says: "We had George Lucas visit to speak to David and Dan (Weiss) and everyone was going: 'Oh, my God, George Lucas!'
Sam worked on film sets from a young age with his TV producer parents.
He grew up around live broadcasts, working as a runner, but it was always the cameras that interested him.
He started out as a "humper and lumper" on the electrical department for Your Highness, which confirmed his taste for the film set life, before starting out on Thrones as a runner and then becoming a camera trainee.
Like Stephanie, he also moved up the ladder, from trainee to a first assistant camera or "focus puller" – two steps below the director of photography (DOP) who is the person in charge of making every shot epic or beautiful or some combination of the two.
Not that Sam wants to be one.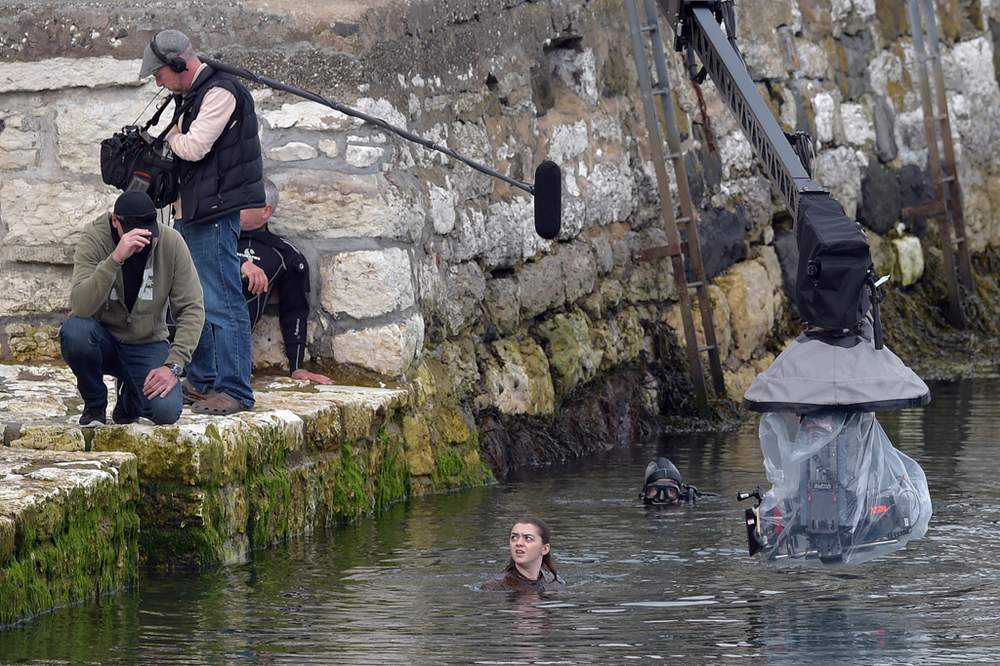 He says: "Being a DOP has never appealed to me. They sit in a tent on a chair staring at two or three monitors, that's their day.
Whereas the camera operator is out with the crane, camera on his shoulder, going down ditches, up cliffs.
"I don't want to tell people to go and do the things that are in my head, I want to go out and shoot it myself."
For Sam, the good days on set were often the big days, like when 50 horses were charging in a battle scene.
It was fun but it was anything but easy.
"There were the 55 days of night shoots. I remember most of those because it got down to minus 12 degrees some nights."
"You look back on it and remember it was great but it wasn't at the time – it was horrible! But it was still one of the best experiences anyone in the industry could have."
Like Wildfire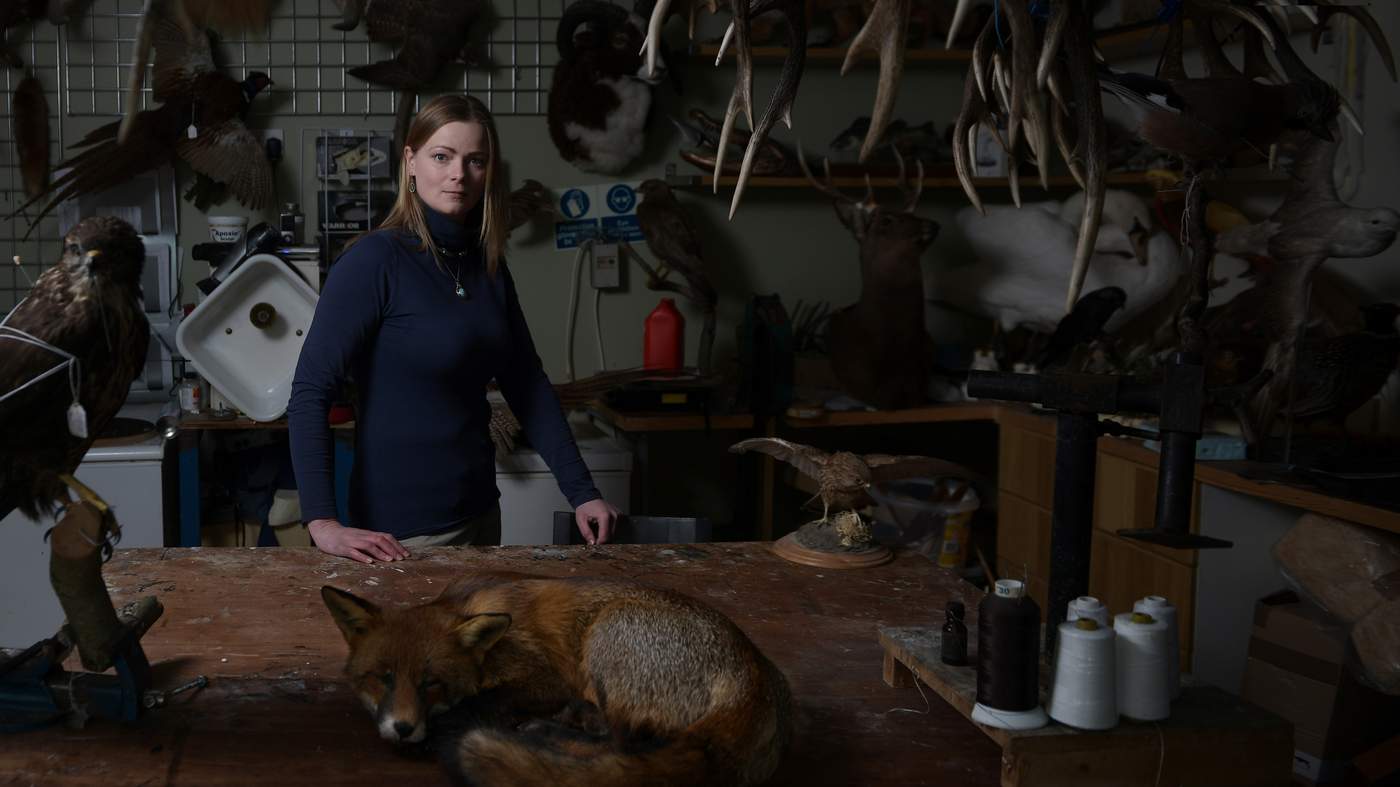 "Different roads sometimes
lead to the same castle."
Jon Snow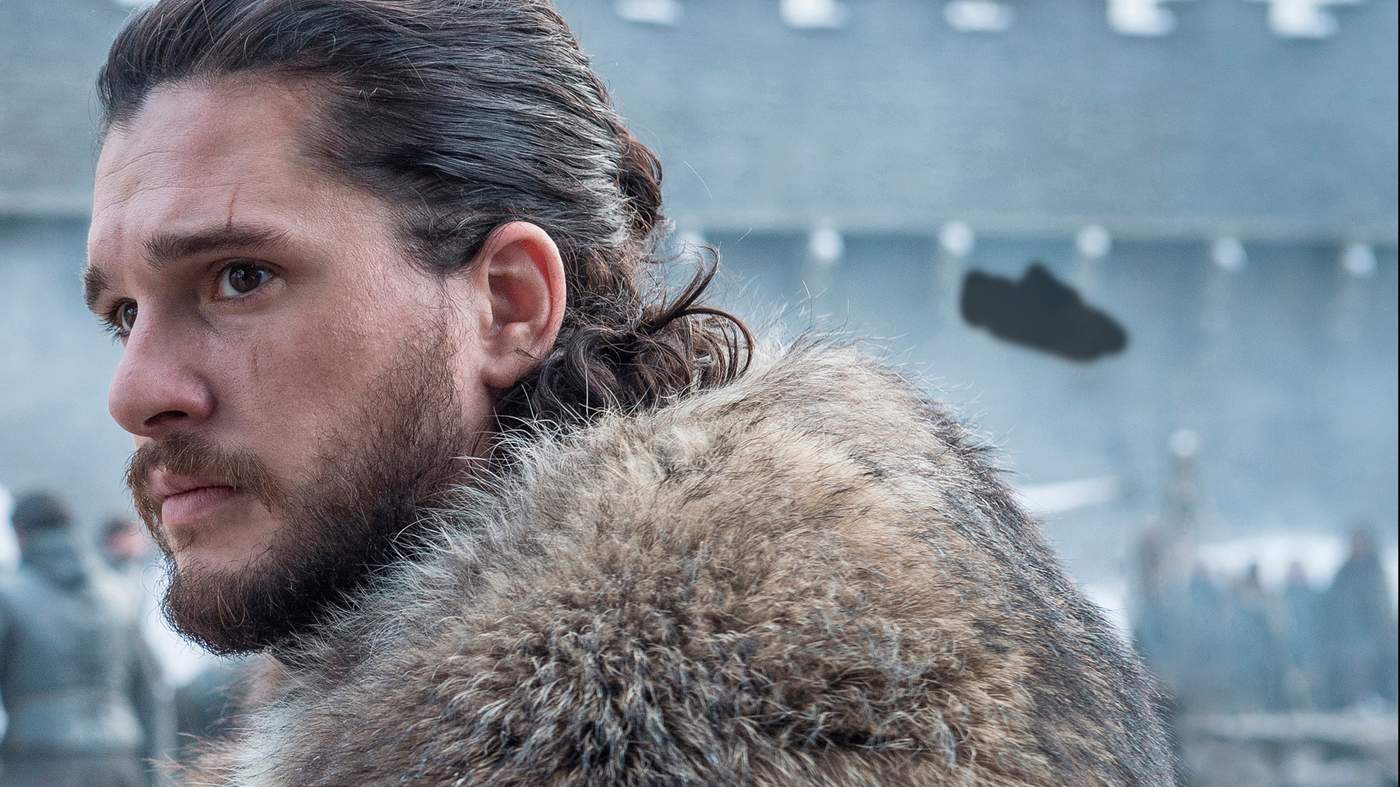 Ingrid Houwers is in her taxidermy studio, surrounded by all manner of creatures, each suspended in a moment in time.
When she moved to Bangor, County Down from Holland in 2006, Ingrid brought a cool box of dead birds on her flight, much to the confusion of the check-in desk.
Every other day someone calls her up to tell her about a dead animal they had found at the roadside or come to her door with a bird that met an unfortunate end after colliding with a window.
Such is the life of a taxidermist and Ingrid's been living it for almost 20 years.
It's unusual enough without throwing Game of Thrones into the mix.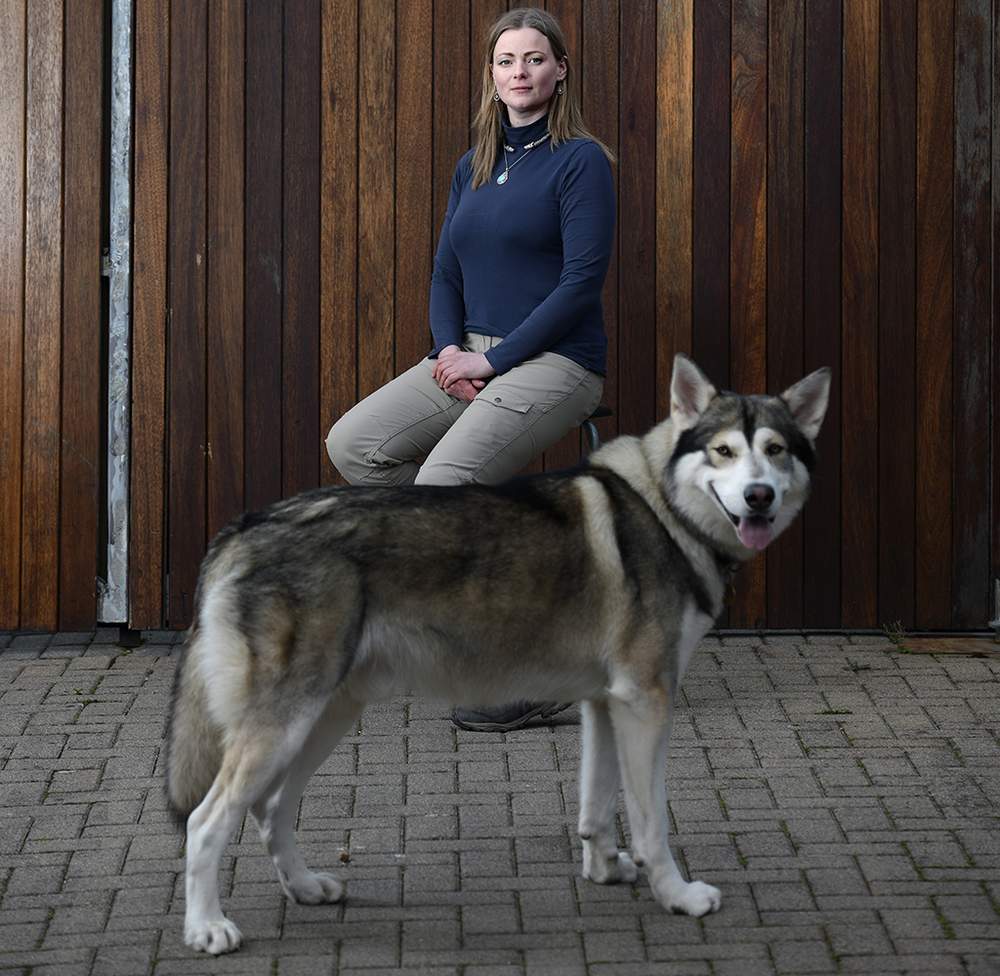 But film work has become a fascinating sideline for Ingrid, who lives with her husband and her very own 'direwolf' Cody, a Northern Inuit related to the canine actors that appeared on the show.
She had already been producing animal prop commissions before getting the call from Thrones.
"And then they came in to have a look and said they could really work with what I was doing on a larger scale."
As an ethical taxidermist, Ingrid only works with animals that have either died of natural causes or have been killed as part of regulated pest control.
Since season one, she has supplied the production with animal skins, body parts and full taxidermied animals.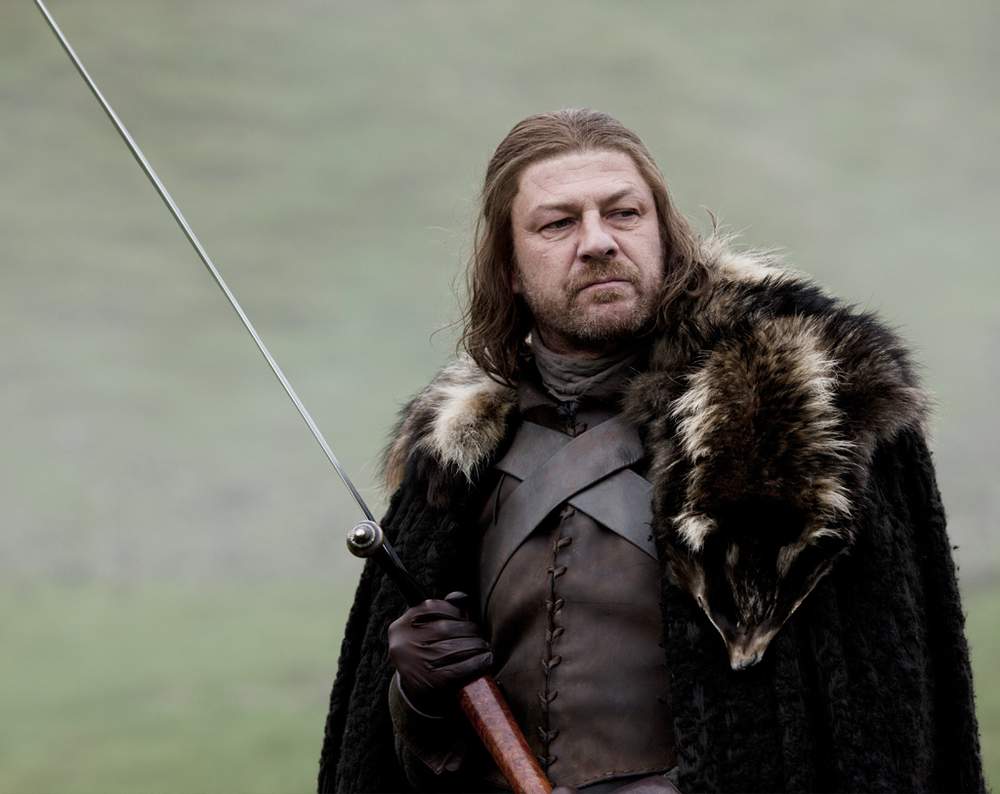 Everything from furs to make bedspreads or costumes; game birds for hanging as market displays; animal knuckle bones for dice games played by Westerosi soldiers; even a giant eagle owl which featured in season four on the shoulder of a Thenn warg.
Ingrid is one of a host of experts with specialist skills who were brought into the Thrones fold to help bring Westeros to life.
Attention to detail has always been crucial in selling George RR Martin's fantasy epic to the audience.
Janet Graham-Borba of HBO explains the philosophy: "If you believe the fire, you'll believe the dragons.
"So much of our fire is real fire and that's true of other aspects. You will believe Kings Landing if you believe the doorway someone walks through."
Season-after-season, the show's popularity grew until it seemed to go supernova following the infamous Red Wedding in season three – the scene that launched a million memes.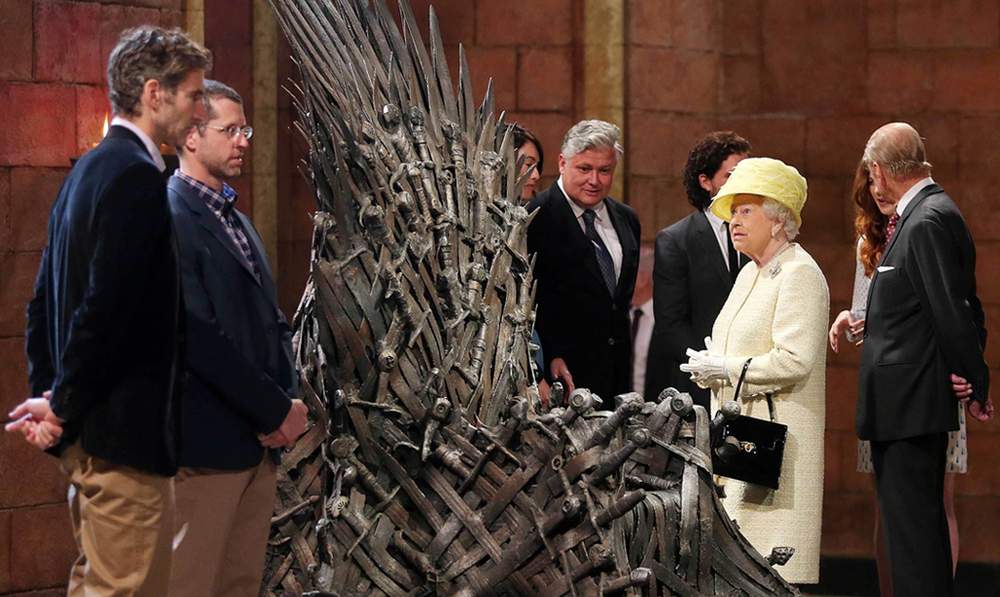 A year later the show received a seal of approval from a real-life royal when the Queen herself visited the Iron Throne during a trip to Belfast in 2014.
Then prime minister David Cameron and his wife Samantha also displayed an impressive knowledge when they toured the set at Titanic Studios in 2015.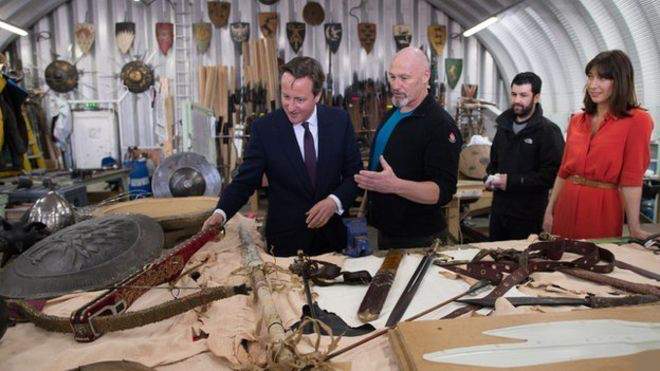 Jay Roewe of HBO said: "You have to remember that when we started the show it was nowhere near the size and scope of where we ended up. Because of the show's success, every season we had to outdo ourselves."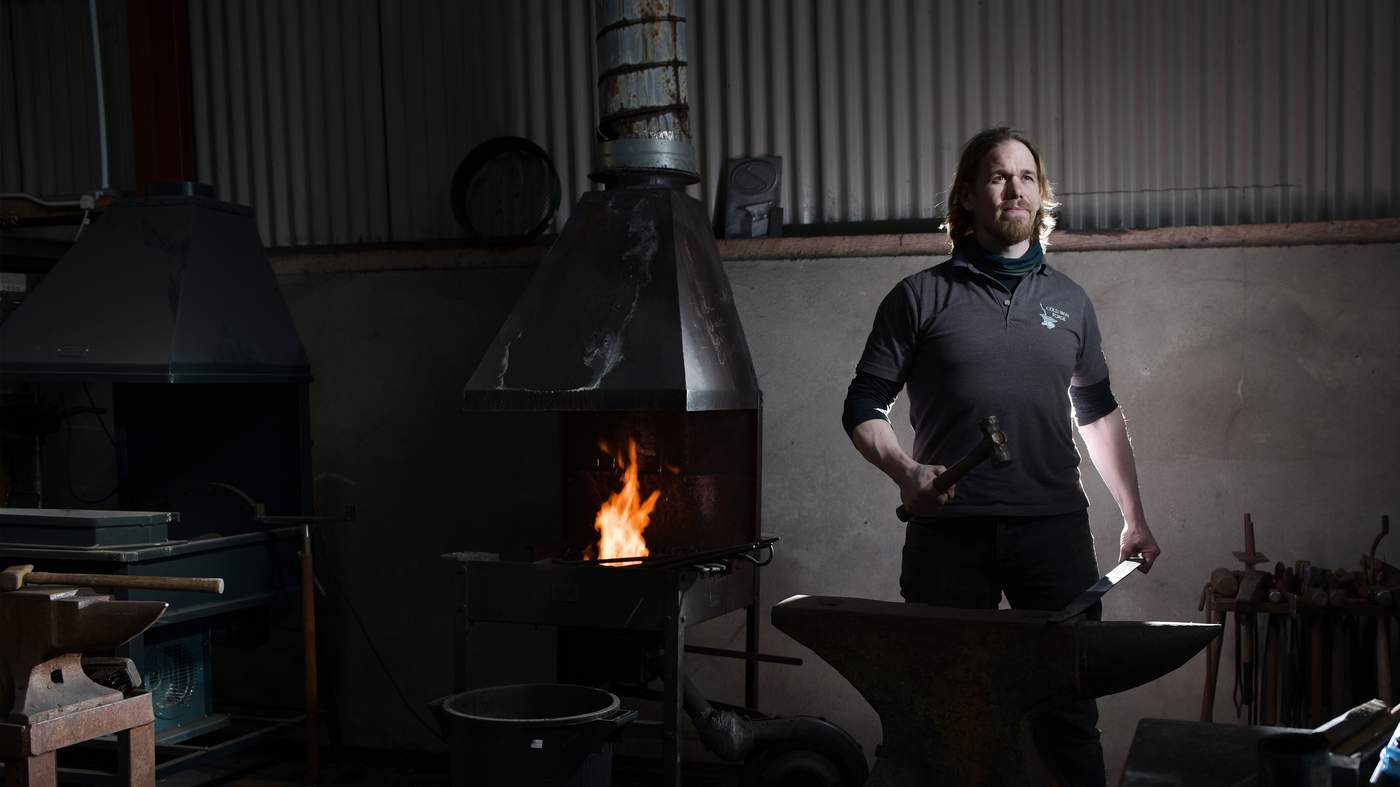 Standing in his forge in Saintfield, County Down, blacksmith Steve Murphy tells how he played his part.
He helped to create one of the show's biggest props – a medieval siege weapon called a scorpion, which was used by the Lannister army to try to take down Drogon, one of Daenerys's dragons.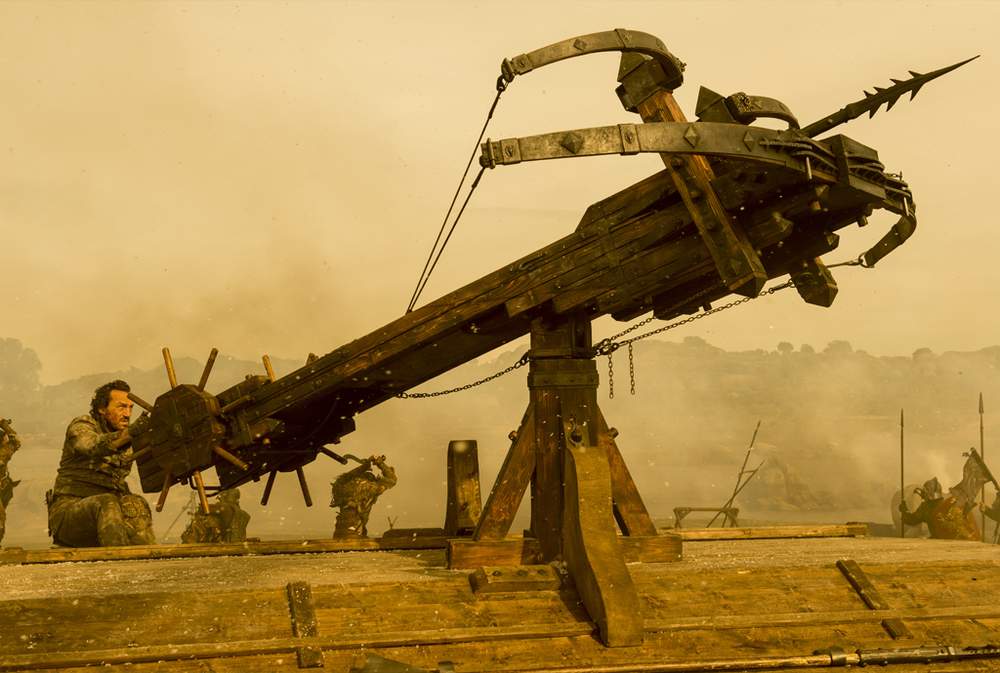 He says: "It took about 12 weeks to make and then it was shipped over to Spain to be filmed.
I was responsible for dressing it, putting the metal plates on it, making it look the part and the firing mechanism for it as well."
Steve has worked on all eight seasons of Thrones, initially as an extra, before joining the armoury department in season three.
They are responsible for creating weapons and making sure no one loses an eye or an arm during a big battle - not that anything too serious ever happened.
As an extra hanging around the set, Steve made a point of telling people if they needed a blacksmith, then he was their man.
Later, he got to talking to Tommy Dunne, an Irishman at the head of the armoury department and showed him some of his work.
"With the show getting bigger he needed more people and gave me a call," says Steve.
"They use so many traditional crafts – there are leatherworkers, willow weavers, blacksmiths. All people with a broad range of skills."
Since then, Steve has made swords and shields, forged decorative pieces of metalwork, worked as a standby armourer on set and even popped up in the background in a couple of scenes.
On other occasions, his impact has been less subtle.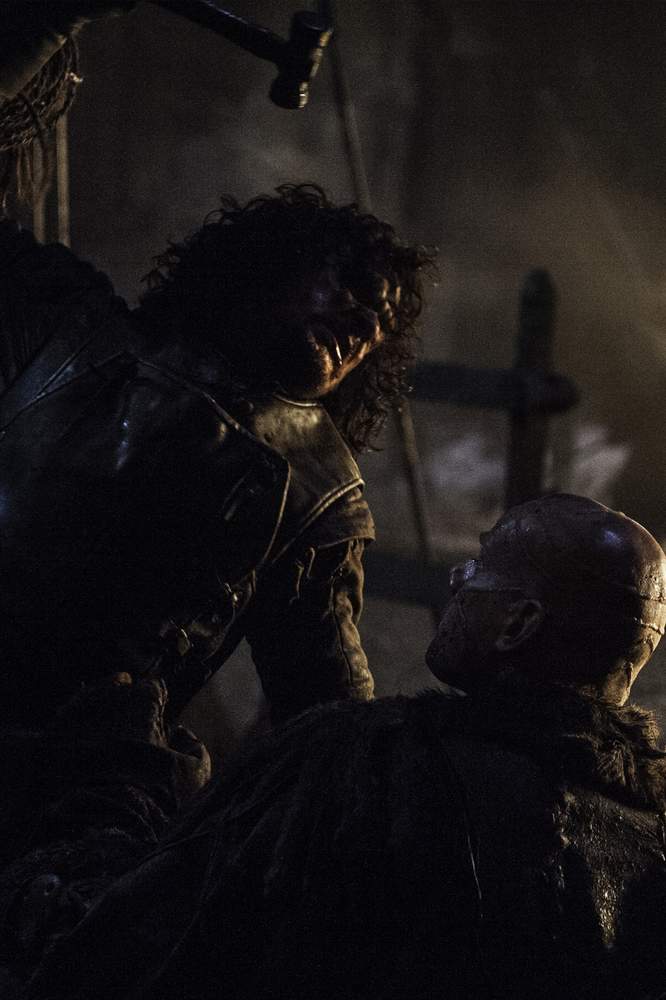 Holding up a hammer at his workshop, he says: "This was used by Jon Snow to kill Styr. They just needed a hammer and they ended up using mine."
Neither taxidermist Ingrid or blacksmith Steve ever thought their careers would take them within touching distance of Hollywood, but their skills have proved indispensable.
The downside is the occasional last-minute deadline.
Steve says: "In the Battle of the Bastards, the shield wall that the Boltons had – that was just sprung on us last minute. When that happens you just work every hour you can.
"If you get the phone call in the middle night telling you that they need such and such, you wouldn't say no," echoes Ingrid. "You said: 'Yes, it'll be done.' And then the panic ensued."
Sometimes, producers can ask for something particularly unusual or challenging, which requires developing new skills or finding a workaround – like when Ingrid had to supply wolf-like fur.
"With the Stark family, the sigil is a direwolf. But the wolf is a protected species, so getting wolf fur requires a tonne of paperwork and rightly so.
"But the coyote is quite similar in colour, although smaller, and they do have a wolfish look and they're part of pest control in America. So a lot of the 'wolf skins' are coyotes, which look the part."
It's all in a day's work for the likes of Ingrid and Steve, who now find themselves balancing film work with their day-to-day professions.
"Thrones has had a huge impact," says Steve.
"It allowed me to build equipment; I got the opportunity to buy machinery and kit out my workshop. I met my wife through making friends with people on the show."
"I'm just a small cog in a humongous machine," says Ingrid.
"But I'm very proud to be that little small cog."
Beyond the Throne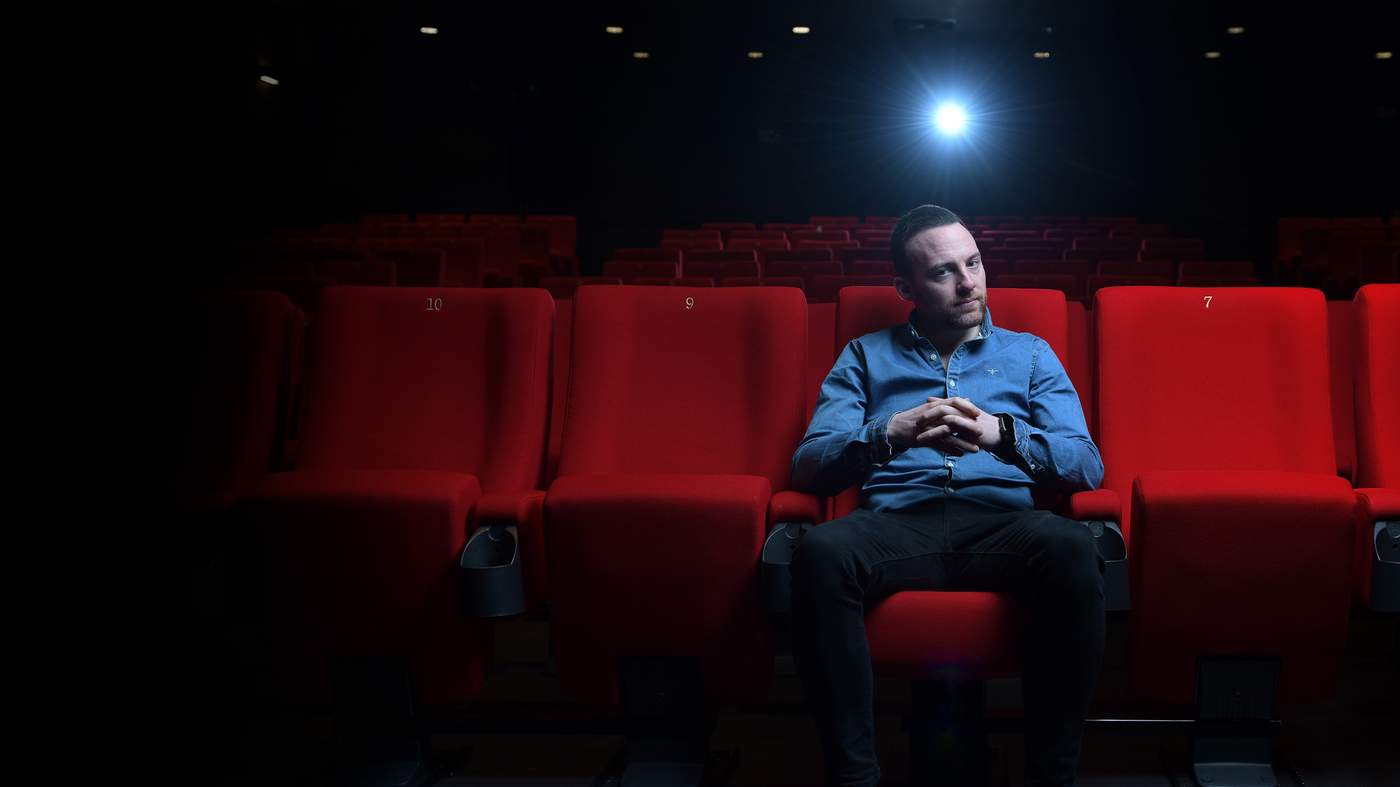 "Death is so terribly final,
while life is full of possibilities."

Tyrion Lannister
"All I've ever wanted to do since I was 11 was work in the film industry. And when I finished college I thought I would have to move to London to chase the dream, and it literally landed on our doorstep – the biggest show in the world."
Ryan Tohill is another Game of Thrones "lifer" who has spent eight seasons in the show's props department.
He's now making his own way in the film industry as a director.
His debut feature film – The Dig - which he has produced with his brother Andrew, will have its Irish premiere in late April.
There's talk of UK distribution and his days are now filled with regular Skype calls to his agent and manager in Los Angeles.
Ryan has worked not just on Thrones, but also on most of the shows that have arrived in Belfast on its leather coattails like The Frankenstein Chronicles, Krypton, My Mother and Other Strangers.
He says: "All through Krypton, I was going home every night to read scripts. I'd fall asleep on the sofa then get up at 05:00 to go to set. To be able to say that and have that be your life and then almost be at the stage where you're complaining about it?"
He laughs, shakes his head slowly.
It all began at Christmas when Ryan and Andrew were 11.
Their father received a camcorder and the boys were so taken by the new gadget that they can't even remember what was under the tree for them.
As the pair moved into their teens, they kept filming and asking friends to act in whatever movie they were in the middle of making.
But their ultimate dream would probably never have been realised without the Thrones effect.
The show, says Ryan, allowed "a kid who grew up obsessed with cinema to reach out and touch Hollywood".
"It was an amazing thing."
Thrones has also given local writers a new sense of confidence.
They now believe not only that they can get their film or TV show made, but they can get it made in Northern Ireland.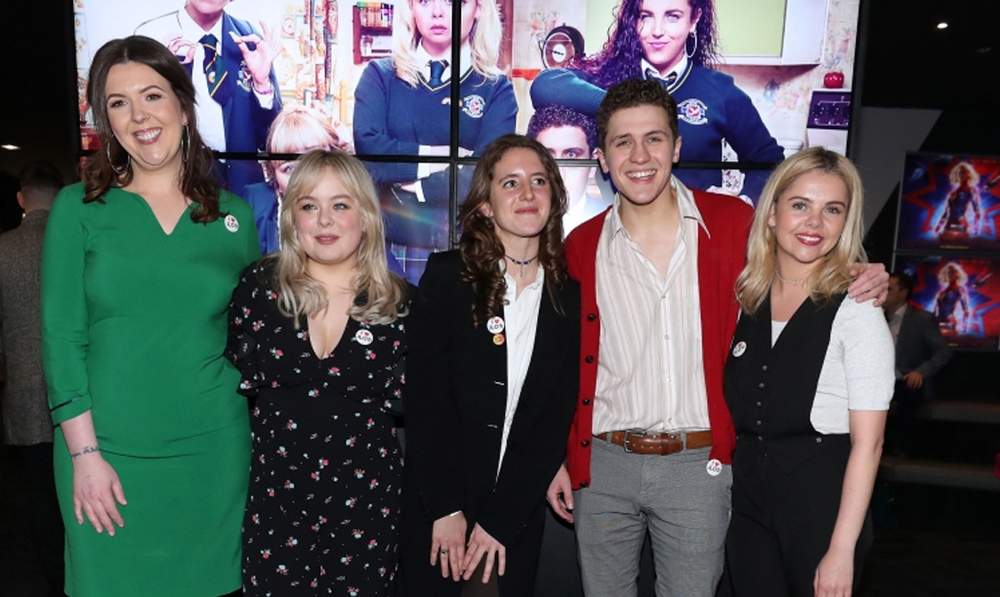 Take Derry Girls - Channel 4's smash-hit comedy was created by Lisa McGee from Derry and directed by Michael Lennox from Belfast.
It was shot in locations all across Northern Ireland with mostly local talent on both sides of the camera.
Ryan says he and his brother are "living proof" of the role Northern Ireland Screen and its financing plays in the careers of young filmmakers, creatives and crew members.
And the experience he gained on the Thrones set was invaluable.
"It's fair enough to go to film school but if you really want to learn how the craft works, you've got to get on a film set.
You've got to learn very quickly and understand every single cog in the wheel of every department," he says.
"I used to just study the directors and luckily in my job I was always in directors' rehearsals. I was even sometimes in rehearsals 'priors' with David and Dan, they'd be there rewriting things, trying to find the realism and the truth in the scene. They had so much understanding of how they worked, tweaking, fine-tuning things. It was amazing to see and a privilege."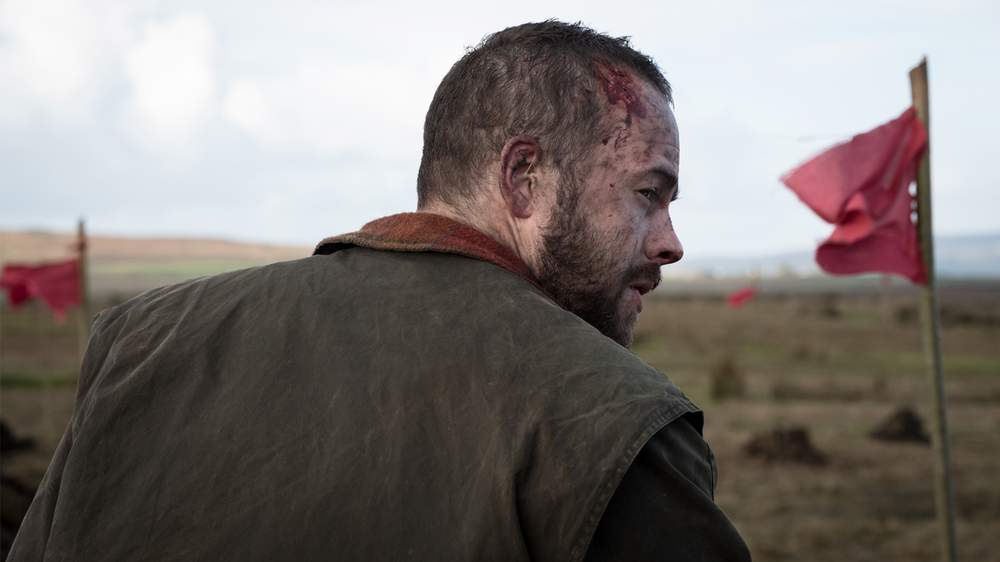 The Dig was shot over 18 gruelling days in 2017. Even though directing was lightyears from his day job on Thrones, Ryan's on-set knowhow, combined with his brother's experience in documentaries, helped the pair bring the film together.
"It was all about practical thinking and that comes from being on set and seeing all these problems – that's what Thrones gave me.
"If I was trying to make The Dig 10 years ago, and I had never been on Thrones, the film would have been a disaster. It just wouldn't have happened or it wouldn't have been as good."
In 2018, The Dig was screened at the Toronto Film Festival (TIFF), which attracts almost 500,000 people every year, and won best Irish film at the Galway Film Festival, just weeks after they had held a screening for cast and crew.
"The entire Game of Thrones crew turned up, it was brilliant. Northern Ireland film crew are amazing. You spend more time with these people than you do your own family."
When it comes to making the next big show or film, Ryan says it's not just about having it shot in Northern Ireland – it's about having it written, directed and produced by local people too.
"With every generation, there's more confidence," says Ryan.
"All it takes is to make something and get it into the hands of the right people. Go knock the door. They can't ignore you forever."
Watch's End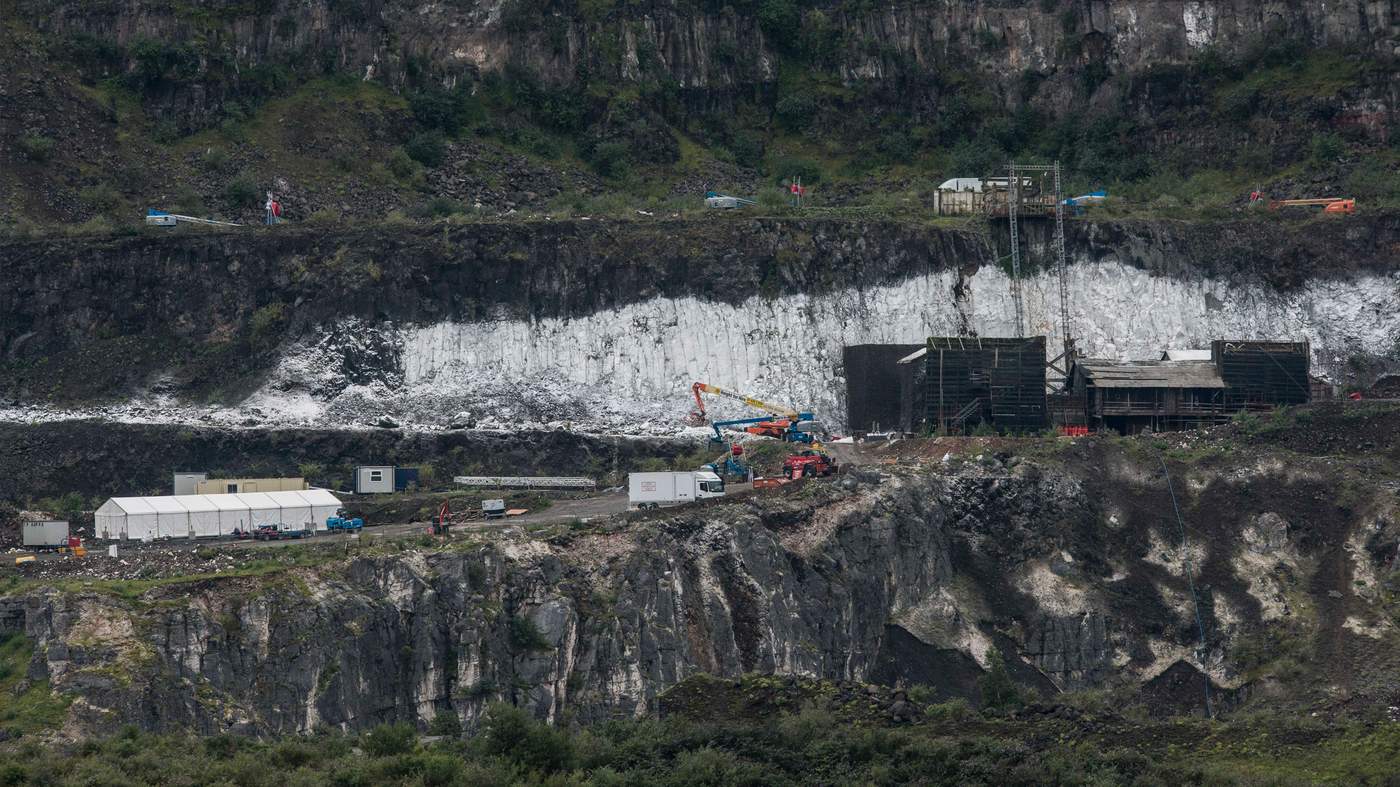 "Winter is coming."

Various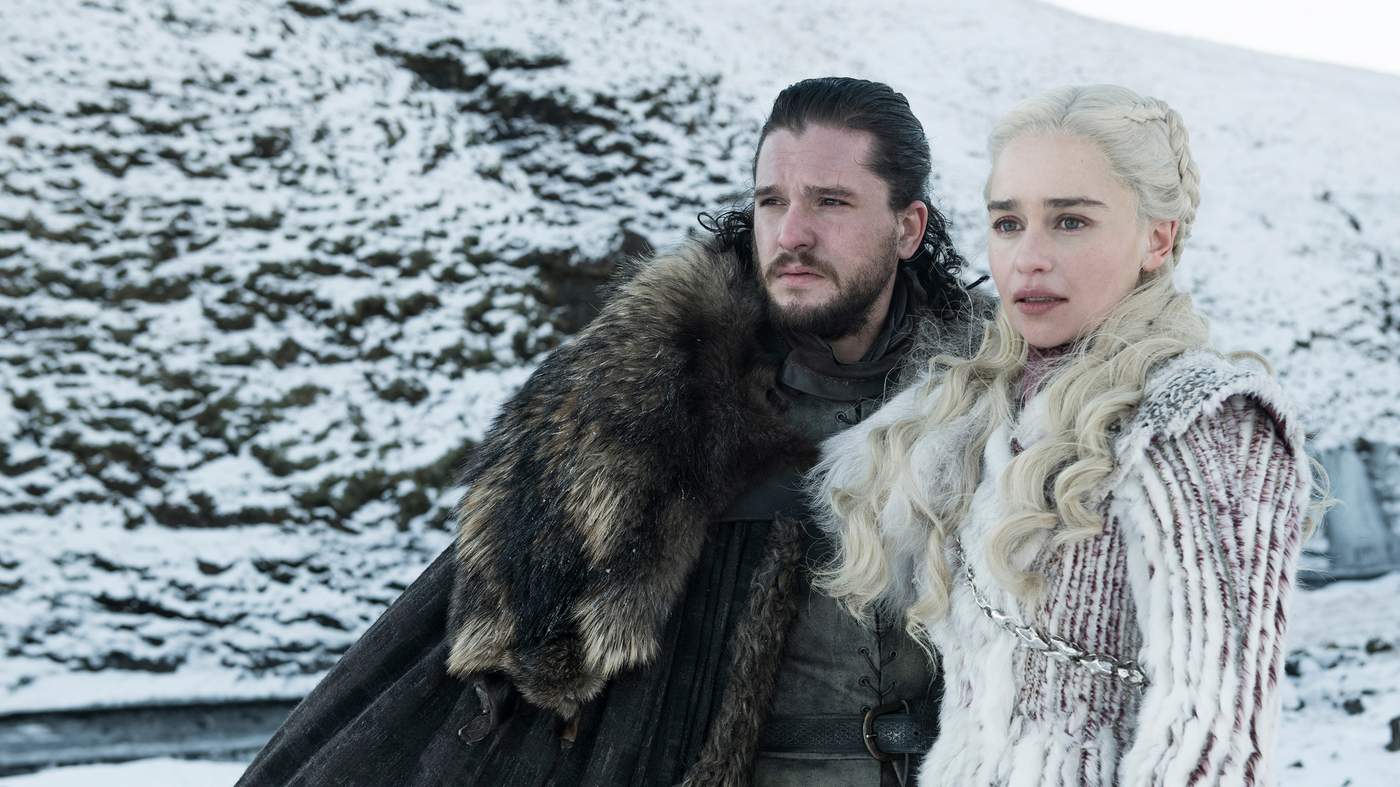 There was a world BGOT – before Game of Thrones – even if it's hard to remember a time without "You know nothing, Jon Snow," "Hold the door," "Shame! Shame! Shame!" - and a million other pop culture memes.
There will also be a world after, though the people who worked on the show are finding it as difficult to say goodbye as everyone else.
"I'm grief-stricken," says HBO executive Janet Graham-Borba. "It's been a huge part of my working day for a decade and I'm so proud of what everyone has done.
While Janet believes Belfast can "sustain this success" and HBO will be coming back to Northern Ireland later this year to film a prequel pilot, many people who have been trained up and worked on the show are facing their first year without Thrones in almost a decade.
Big shows have moved into Northern Ireland during the Thrones' run – high-profile dramas like Line of Duty and The Fall; genre specialties like The Frankenstein Chronicles and Krypton; success-story comedy Derry Girls; major film productions such as Dracula Untold and The Lost City of Z.
But they all existed in the space beside Game of Thrones, not instead of it. The show's departure will leave a dragon-sized hole to fill.
Northern Ireland Screen is "sad but not worried" as Thrones comes to an end, says its chief executive Richard Williams, but he admits nothing can replicate it.
"We can find other projects, we can fill our film studios, we can find work and continue to grow and move on to bigger and better things from the platform Game of Thrones has given us.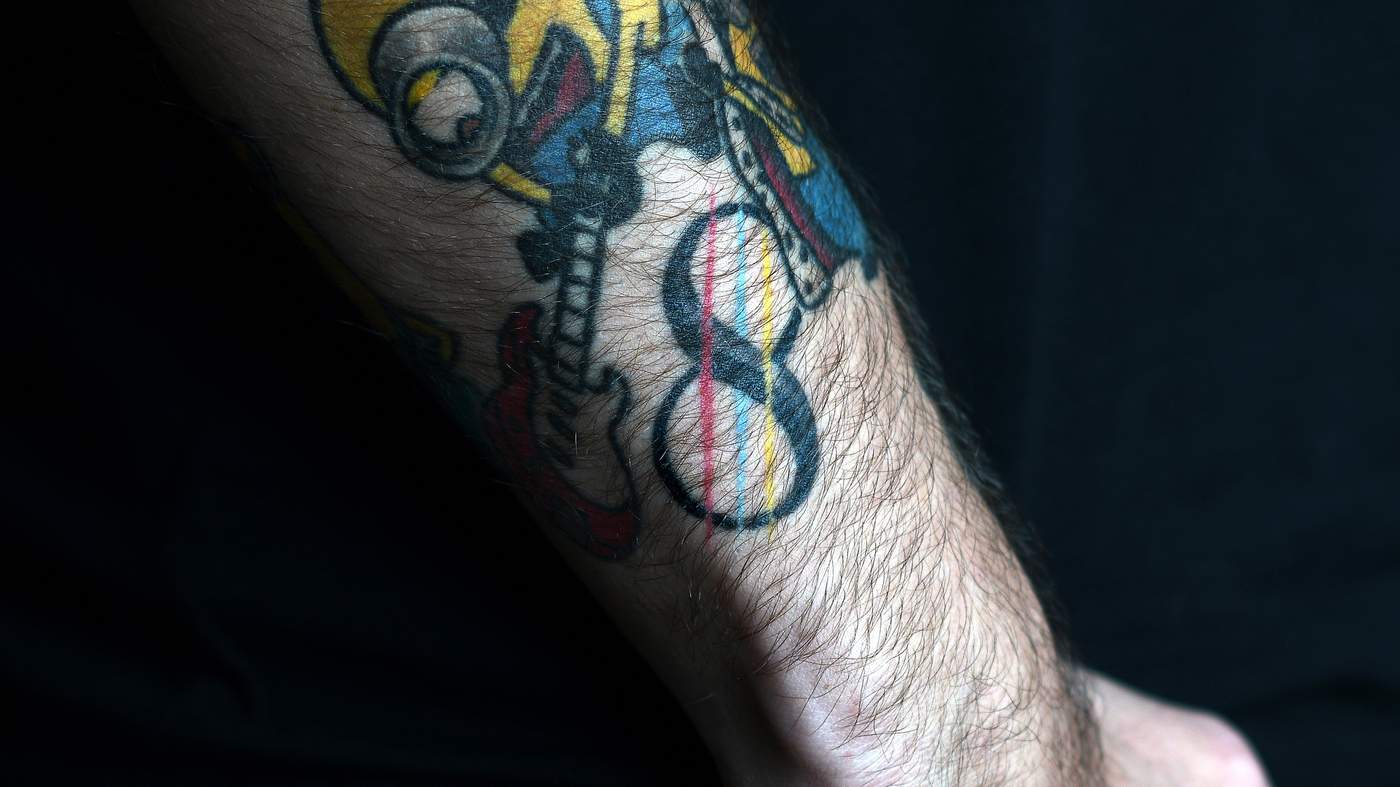 For Sam Donaghy-Bell, there's a "void" now that Thrones has finished and he's concerned about what comes next.
"It's scary now that it's not here. I would happily work on that show for the rest of my life," he says.
But, regardless of what happens next, Sam, Stephanie McCutcheon, Ciaran Colton and many others have the experience of being Thrones "lifers" who worked on all eight seasons of the world's biggest TV show and have the tattoos to prove it.
Each carries an "8" inked in Thrones font and paid for by the show as a symbol of fellowship.
It's also a mark of quality.
"If, hypothetically, I was asked to do the next Bond or Avengers movie, I could do it no problem," says Sam.
"The ways of working would be exactly the same as Thrones; the hierarchy would be the same.
"Because of Thrones, I've learned quicker."
For Stephanie, Thrones didn't just open a door; it opened her eyes to what was possible. If you can see it, you can be it.
"I walked into that show thinking: 'I don't know any girl editors.' And there were two female assistants and two female editors. It changed my perspective.
"I got a really good footing with the other assistants and at the start I could see that they were only four years older than me – I could see that it's not that far away, that through Thrones I could get there really fast."
"I'm very lucky. I've learned from the best."
Ciaran Colton, meanwhile, hopes if his children Aoibhe and Manus can see it, maybe they can be it too.
"They might see me working in the film industry and decide to go for it. That's the thing about the industry – there's a role in it for everyone.
"Game of Thrones showed that to people. Gave them opportunities, jobs and skills they didn't even know they had. And confidence. I feel like I could work on anything. No job could be as tough as this job."