BBC News Reality Check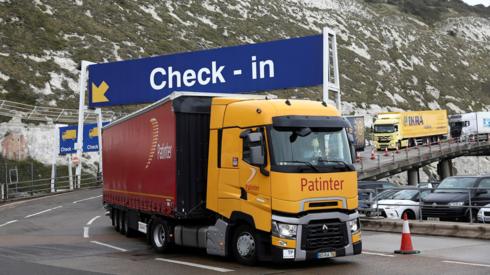 Top Stories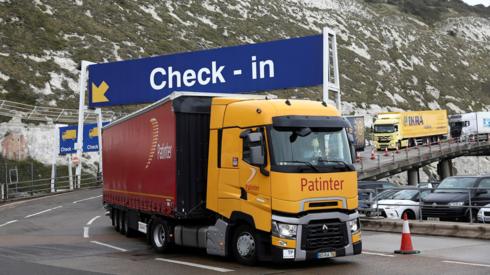 Featured Contents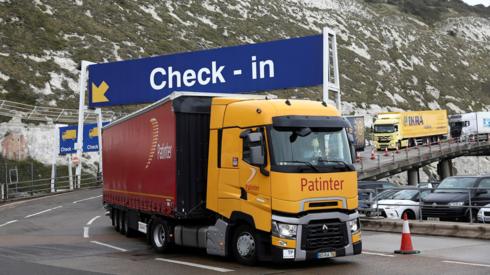 Latest Updates
By Jake Horton

BBC Reality Check

By Reality Check team

BBC News

By Chris Morris

Reality Check correspondent, BBC News

By Jack Goodman and Flora Carmichael

BBC Reality Check

By Reality Check team and BBC Monitoring

BBC News

By Chris Morris

Reality Check correspondent, BBC News

BBC Reality Check's Chris Morris explains what the level playing field is in EU-UK Brexit talks and why it matters.

By Ben Butcher & Alice Aitken

BBC Reality Check

By Ben Butcher

BBC Reality Check

By Anthony Reuben

BBC Reality Check

By Peter Mwai

BBC Reality Check

By Peter Mwai and Christopher Giles

BBC Reality Check

By Reality Check team

BBC News

How does UK aid spending compare with other countries?

Chancellor Rishi Sunak defended the government's decision to cut foreign aid spending from 0.7% of national income to 0.5%.

He said that, even after the change next year, "the UK would remain the second highest aid donor in the G7".

According to the latest data from the Organisation for Economic Co-operation and Development (OECD) the UK's current foreign aid budget is smaller in absolute terms than both the United States' and Germany's.

In 2019, the UK spent $19.4bn (£14.6bn) on foreign aid, while the US allocated $34.6bn (£25.9bn) to foreign aid and Germany spent $23.8bn (£17.9bn).

Mr Sunak has said that UK aid spending will fall to $13.3 (£10bn) in 2021.

Both the US and Germany have larger economies than the UK so when you look at aid spending as a proportion of national income, the UK – with its current 0.7% - ranks higher than them – and tops the list of the G7 wealthiest countries:

When the UK aid budget falls to 0.5% next year - it will drop behind Germany (0.6%), putting it in second place in the G7 - as the Chancellor said.

But if the reduced aid budget remained the same into 2022, the UK would also fall behind France - which plans to increase its aid budget to 0.55% of GDP by 2022

Mr Sunak did say the government's "intention is to return to 0.7% when the fiscal situation allows" but gave no specific timeline.

Is the government meeting its recruitment targets?

During his speech earlier, the Chancellor Rishi Sunak referenced some key pledges on public sector recruitment.

Despite the disruption caused by coronavirus, some of these have shown progress over the past year:

There are 5,824 additional police officers in England and Wales compared with October 2019, recruited through the "uplift" scheme. The government has pledged to recruit 20,000 additional officers by March 2023.

The number of nurses in the NHS in England increased by 13,781 in the year to July. The government has pledged to increase the number of nurses by 50,000 by 2024.

But there are 335 fewer GPs in June 2020 than there were in the previous year. The government pledged 6,000 more GPs by 2024.

When it comes to NHS staffing numbers, we are comparing with the same month in the previous year rather than December 2019 (when the election was held), because there can be seasonal dips in staff numbers. This means the comparisons are more like-for-like.

And on policing, it is important to remember that around 20,000 police officers were cut between 2010 and 2018.

How much could the foreign aid budget fall?

The government announced in July that it would be cutting the foreign aid budget by £2.9bn this year.

It was set to be £15.8bn this year (but that was before the pandemic struck) so the cut would bring it down to £12.9bn.

The amount spent on foreign aid is fixed – by law - at 0.7% of GNI (that's a measure of how much is produced in the economy, similar to GDP).

As the economy is expected to be considerably smaller this year because of the impact of Covid-19, it means 0.7% of it will be worth less.

The £2.9bn implies that the government is expecting the economy to be about 18% smaller this year than they thought before the pandemic.

As it is rumoured that the government may also be planning to cut the aid budget to 0.5% of GNI, which would reduce it to about £9.2bn this year, although you would expect it to be more in subsequent years when the economy recovers.

By Jake Horton

BBC Reality Check

How many pubs will be affected by the new tier system?

Outlining the new system of restrictions, Prime Minister Boris Johnson said that in tier three areas, all hospitality must close (apart from delivery and takeaway) and in tier two areas, alcohol may only be served with "substantial meals".

That's bad news for so-called "wet" pubs, which are ones that do not serve substantial meals.

The British Beer and Pub Association says they account for two thirds of pubs in England – that's about 25,000.They will still be allowed to open in tier one.

There's not been a lot of specific scientific evidence supporting the substantial meal rule, although the Scottish government's impact assessment has some details.

It explains that clinicians believe consuming alcohol limits people's ability to follow coronavirus rules. It says combining drinking with a main meal cuts the effect of the alcohol as well as reducing the volume and speed of consumption.