BBC News Brexit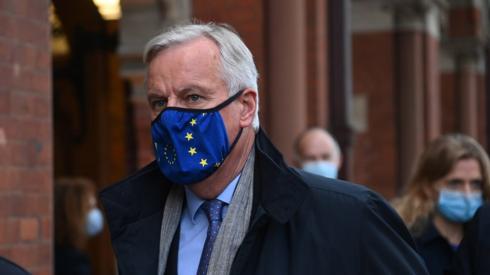 Top Stories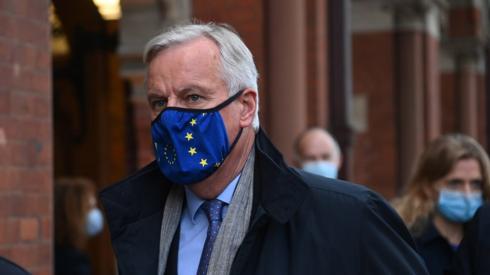 Featured Contents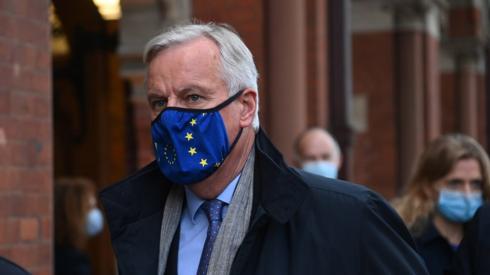 Latest Updates
Fishing is one of the key stumbling blocks preventing a trade deal between the UK and EU.

By John Campbell

BBC News NI Economics & Business Editor

Two Scottish farmers - a 'Yes' voter and a 'No' voter - talk about how Brexit has strengthened their view on independence.

By Chris Morris

Reality Check correspondent, BBC News

Non-British passport holders to need work permits

Non-British passport holders will need to apply for a work permit if they want to start work in Jersey after the end of the UK Brexit transition period.

From January, the Jersey Farmer's Union and Hospitality Association would be asked to apply on behalf of companies working in their industries for nine-month work permits for seasonal staff, officials said.

Those workers would need to leave the island for at least three months before returning, and they would never be able to settle permanently in the island, they added.

Meanwhile, three-year work permits, which could be extended, would be available to skilled staff in a number of other industries.

Although there would be some exceptions, they would predominantly have to work in jobs that pay at least £30,000 a year and will need to be able to speak English to a certain level, officials said.

The post-Brexit border rules are due to work alongside the States' long-awaited migration policy.

Ministers are expected to reveal the details of that on Tuesday.

Cumbrian MPs and farmers tussle over future after Brexit

Cumbrian MPs and farmers are watching today as the House of Lords once again tries to make changes to the Agriculture Bill, to prepare industries like hill farming for the future with Britain outside the EU.

Members of the Lords and some MPs have pressed for the new laws to have clauses ensuring any trade deals insist that food exported to the UK meets the same standards like welfare, or environmental protection, as British farmers work with.

The government argues the bill is not the right place for such measures, and that the standards will be protected in any case, and earlier this week MPs threw out the Lords amendments.

Two of Cumbria's six MPs, the Liberal Democrat Tim Farron and the Conservative Neil Hudson, have voted for the extra clauses, while the other four have supported the government.

Quote Message: These amendments are ill-thought-through, they're in the wrong place, and to be quite honest this is people refighting Brexit." from Mark Jenkinson Conservative MP for Workington

Quote Message: It is always better to have legislation in place and not just warm words, Lord Curry's amendment actually allows MPs to do their job and scrutinise trade deals." from Ian Bowness chairman of the National Farmers Union in Cumbria

Former Speaker Baroness Boothroyd criticises the government's UK Internal Market Bill.

The Archbishop of Canterbury says he "regrets" the former Archbishop of York not sitting in the House of Lords.

By Chris Morris

Reality Check correspondent, BBC News

The former PM's facial expressions show her reaction to cabinet minster's response on post-Brexit security.

Rachel Reeves calls on the government to be "honest" about the effects of the UK not reaching a trade deal with the EU.

Michael Gove says not reaching a trade deal with the EU is not his "preferred outcome".