BBC News Parliaments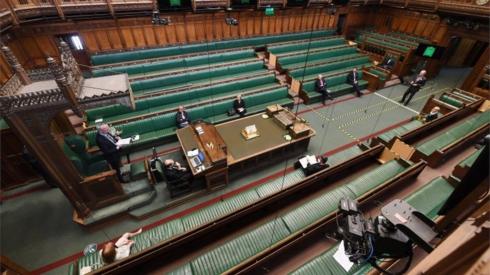 Top Stories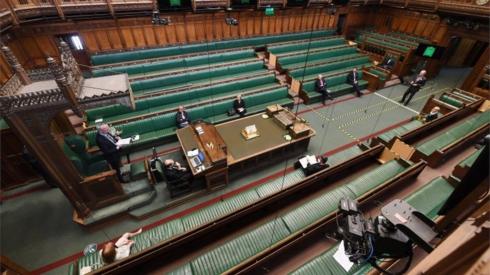 Featured Contents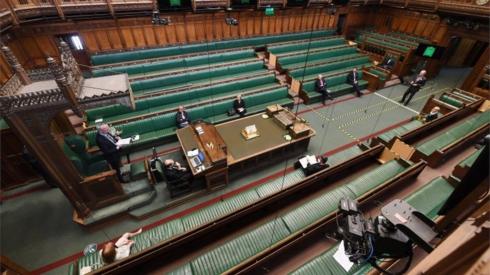 Latest Updates
Some MPs have reacted angrily to proposals forcing them to vote in person on their return this week.
Read more
Shielding MP to drive to Commons for 'virtual parliament' vote
Harlow MP Robert Halfon, who is shielding himself during the coronavirus pandemic due to a health condition, is planning to go to the House of Commons under protest to vote for a virtual parliament.
Mr Halfon was born with mild cerebral palsy. He has since developed osteoarthritis due in part to many operations, and walks using crutches.
His fellow Conservative, Leader of the House Jacob Rees-Mogg, has scrapped the temporary electronic voting system which has allowed MPs not to have to attend Parliament in person.
MPs will vote on Tuesday night on how the House of Commons will work from now on, but they'll have to be there to do it.
Mr Halfon had tweeted on Friday asking Mr Rees-Mogg not to "snip away at democratic right of MPs who genuinely can't come in" as that would risk turning those MPs into "Parliamentary Eunuchs".
Mr Rees-Mogg has previously said the hybrid system of having some MPs in the chamber and others video-conferencing had cut the time available for debating legislation by around two thirds, and prevented "proper scrutiny" of the government.
"We will not be returning to the crowded, bustling chamber of old," he said, adding MPs would be returning to a "safe working environment".
Emma Harrison & Kate Whannel
BBC News
MPs are heading back to Westminster with mixed feelings - and some are angry about the end of virtual working.
Read more
Scottish Parliament should return to business, says Carlaw
The Scottish Conservatives have called for Holyrood to return to business as the country moves into the first phase of easing lockdown.
Parliamentary proceedings are back under way but with the number of MSPs in the chamber tightly managed, while some have appeared via video call and committees have moved online.
Tory leader Jackson Carlaw is now seeking a resumption of face-to-face business, while social distancing is observed, adding that there is "still a place" for digital contributions.
"It's just not possible to fully hold the government to account when Holyrood is only meeting once a week," said Mr Carlaw.
"It's perfectly possible for other key processes to return, like opposition debates and committee sessions. We're not saying Holyrood needs to be jam-packed full of MSPs again."
Police say they are speaking to bereaved families and funeral directors to ensure guidelines are respected.
Read more
Commons leader Jacob Rees-Mogg says traditional voting in corridors will need to be replaced.
Read more
Some large retail outlets could also reopen on 8 June, under plans set out by the NI Executive.
Read more
SNP MP says the PM is "standing by his man" but 80% of people think his chief adviser should go.
Boris Johnson says it is "very kind" to be asked to go back before MPs but there is a "lot on at the moment" as his time is "scarce"