BBC News Parliaments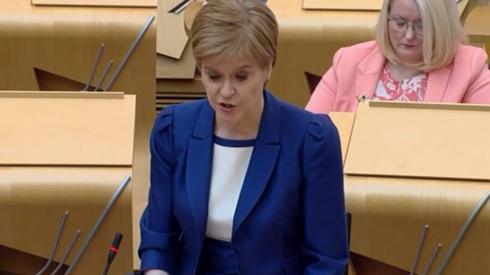 Top Stories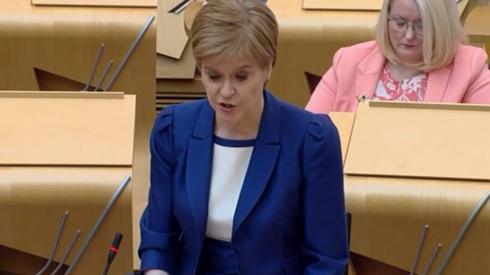 Featured Contents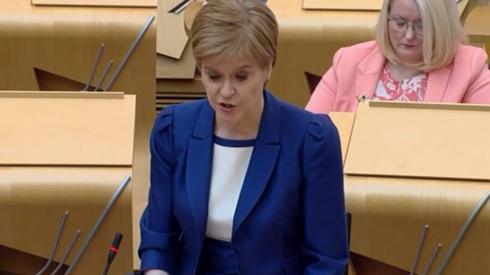 Latest Updates
The money can be used to buy additional equipment for staff having to work from home including laptops.
Read more
Robbie Meredith
BBC News NI Education Correspondent
A new multimillion pound scheme to provide daycare for key workers' children is announced.
Read more
Peter Barnes
Political analyst, BBC News
Foreign Secretary Dominic Raab is deputising "where necessary" for Boris Johnson, who remains in hospital with coronavirus. But what does that mean in reality?
Read more
There is "no prospect" of lockdown measures being lifted after the Easter weekend, Nicola Sturgeon says.
Read more
FM to take part in special Q&A with opposition politicians
The Scottish Parliament is to host a special Q&A with the first minister on Thursday.
Presiding Officer Ken Macintosh has written to MSPs, saying testing has been done to allow party leaders to reach Nicola Sturgeon remotely.
If the experiment proceeds smoothly, there is scope to expand and allow questions to come from all MSPs in the following weeks.
The Presiding Officer wrote: "Like other legislatures, colleagues here have been very busy in recent weeks examining and testing a range of options for virtual working and I am pleased to say that the progress they are making is very encouraging indeed.
"In the first instance, the Parliamentary Bureau is exploring holding a leaders' virtual question time where party leaders can question the First Minister."
The session is expected to take place from 12:30 tomorrow and last 40 minutes.
Virtual proceedings continue at Welsh Assembly
The Welsh Assembly is to extend the time it remains closed to the public to 31 May.
But virtual proceedings will continue on Wednesday, with more AMs taking part than in last week's session.
It will be broadcast live online from 13:30 BST.
The assembly said other parliaments from around the world have sought its advice since the first virtual meeting last week.
Marie-Louise Connolly
BBC News NI Health Correspondent
Political rows should not interfere with public health, says BBC News NI's health correspondent.
Read more
Julian O'Neill
BBC News NI Home Affairs Correspondent
They are to be freed temporarily as part of a contingency plan to deal with Covid-19.
Read more
Jayne McCormack
BBC News NI Political Reporter
The clarion call for years has been for politics to be taken out of health, but is that possible, asks Jayne McCormack.
Read more