BBC News Parliaments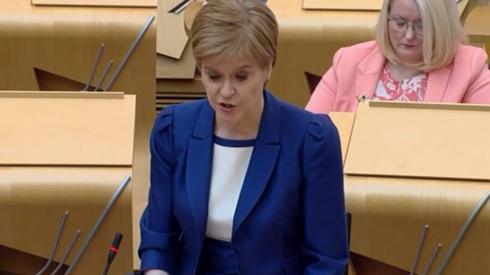 Top Stories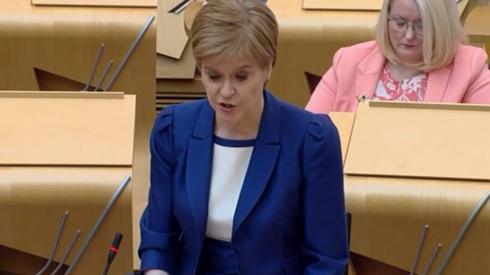 Featured Contents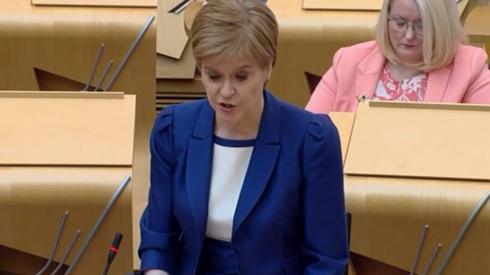 Latest Updates
MPs should take part in PMQs and debates via video if they can't return to work, says Sir Lindsay Hoyle.
Read more
MSPs push new emergency powers to cope with the virus through Holyrood in a single day of debate.
Read more
The latest from Holyrood...

Philip Sim
BBC Scotland political reporter
MSPs have completed the amending stage of the Coronavirus (Scotland) Bill.
Government amendments to cut controversial plans to hold more trials without juries were unanimously agreed.
However proposals from the Greens to strengthen protections for tenants from eviction were voted down.
And votes on cutting back government plans to extend deadlines for Freedom of Information requests came back tied despite all opposition parties backing them, meaning the amendments fell on the presiding officer's casting vote.
The parliament will now move to the final debate on the bill before members vote it through.
Newcastle MP calls for 'Digital Parliament' during virus lockdown
Gender Recognition Act reforms have been halted as MSPs give priority to dealing with coronavirus.
Read more
John Campbell
BBC News NI Economics & Business Editor
An NI business grant could be extended to small manufacturers, says the economy minister.
Read more
Justice secretary amendment to remove trials without juries from bill

Holyrood Live
BBC Parliaments
Mr Yousaf says the government is working in a spirit of compromise and consensus and adds "we understand how vital the principle of trial by jury is".
The justice secretary says the proposal to have trials without juries is proportionate, but does not have the support of this chamber and he is aware of the concerns of the profession.
"Accordingly I intend to move an amendment at Stage 2 which will remove that section of the bill."
Opposition MPs says Parliament must carry on, after Westminster shut up shop amid the coronavirus outbreak.
Read more
Six month pay freeze for AMs
Assembly Members' pay is to be frozen for six months due to the "exceptional circumstances" of the coronavirus pandemic.
The independent panel which decides AMs' pay said their base salary, before extra responsibilities such as being a minister are taken into account, should remain at £67,649 until October.
The payments had been due to go up by just under £3,000.
The Remuneration Board said: "Many workers in Wales will have been adversely affected by current circumstances, because either they have become unemployed or are in receipt of a reduced salary.
"The board believes that allowing the indexed salary rise to take place in such circumstances would go against its principle that decisions must be appropriate within the context of Welsh earnings and the wider financial circumstances of Wales."
The board said it would decide before October whether it is "appropriate or not" for AMs to have a mid-autumn pay increase.