Parliaments
Top Stories
May 'must change course' - Sturgeon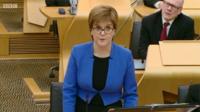 Theresa May "must change course" over Brexit "before it is too late", Scotland's first minister says.
Top Stories
Public Services Ombudsman Bill passes final stage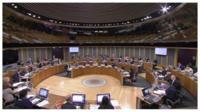 AMs quiz economy and Brexit ministers. The Public Services Ombudsman (Wales) Bill passes its final stage.
Our experts
Week ahead in Parliament
Nobody really knows what is going to happen in Parliament next week, but it is shaping up to be the most important few days in the Commons since May 1940.
22 March 2019
Mark D'Arcy
Parliamentary correspondent