MEPs
CON

Kay Swinburne

LAB

Derek Vaughan

PC

Jill Evans

UKIP

Nathan Gill
Parties shown in alphabetical order
Results
Party
Votes
%
MEPs

change

+/-
Labour

Votes

206,332

Votes Percentage

28.15 (

+7.86

)

MEPs

1

MEPs +/-

0

UK Independence Party

Votes

201,983

Votes Percentage

27.55 (

+14.76

)

MEPs

1

MEPs +/-

0

Conservative

Votes

127,742

Votes Percentage

17.43 (

-3.79

)

MEPs

1

MEPs +/-

0

Plaid Cymru

Votes

111,864

Votes Percentage

15.26 (

-3.25

)

MEPs

1

MEPs +/-

0

Green

Votes

33,275

Votes Percentage

4.54 (

-1.04

)

MEPs

0

MEPs +/-

0

Liberal Democrat

Votes

28,930

Votes Percentage

3.95 (

-6.73

)

MEPs

0

MEPs +/-

0

British National Party

Votes

7,655

Votes Percentage

1.04 (

-4.38

)

MEPs

0

MEPs +/-

0

Britain First

Votes

6,633

Votes Percentage

0.90 (

0.00

)

MEPs

0

MEPs +/-

0

Socialist Labour Party

Votes

4,459

Votes Percentage

0.61 (

-1.20

)

MEPs

0

MEPs +/-

0

NO2EU

Votes

2,803

Votes Percentage

0.38 (

-0.87

)

MEPs

0

MEPs +/-

0

Socialist Party of Great Britain

Votes

1,384

Votes Percentage

0.19 (

0.00

)

MEPs

0

MEPs +/-

0
Latest updates
Wales (European Parliament constituency)
Yesterday 18.10.2018
10:58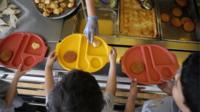 More than £400,000 was owed across Wales at the end of last year, according to Welsh councils.
15.10.2018
19:56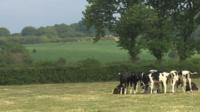 The weather this year will have an impact on the industry, farmers have said.
12.10.2018
18:37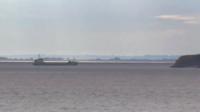 Work to move mud from near a nuclear power station site to a location near Cardiff has been completed.
05.10.2018
01:10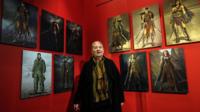 Lindy Hemming will be given a special award by Bafta Cymru, along with broadcaster Mavis Nicholson.
23.08.2018
09:48
Breaking
Welsh teenagers see further drop in GCSE A* to C passes
There has been another fall in the A* to C pass rate at GCSE, amid continuing exam changes in Wales.
20.08.2018
15:00
Green Man: What makes you green?
Paul Glynn
Music News LIVE reporter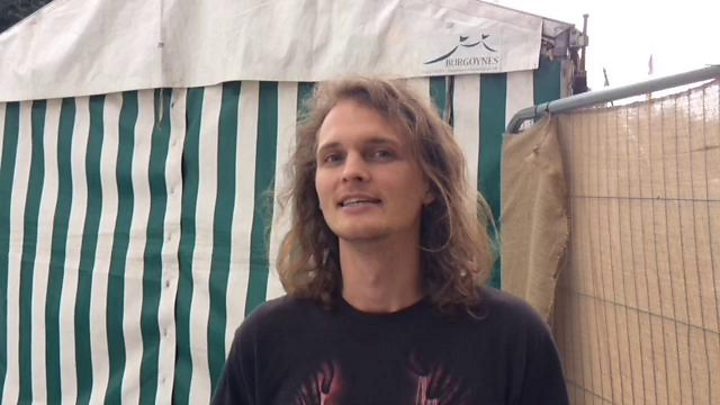 In keeping with the hippy vibe up in the Welsh mountains, we asked a selection of the music stars what makes them green?
Some interpreted 'green' to mean eco-friendly.
For others it meant envy, naivety or even Incredible Hulk-esque anger.
There's no real right answer... but there are some funny ones.
Watch above.
08.08.2018
20:21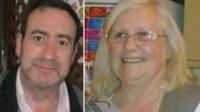 South Wales Police launched an appeal after they had been missing for more than a week.
20.07.2018
01:00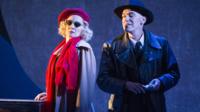 The Welsh National Opera chief says the Welsh Government should encourage sponsors to fund the arts.
24.06.2018
20:35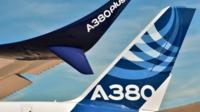 Guto Bebb says responses to Airbus' jobs warnings are "unworthy and inflammatory".
20:35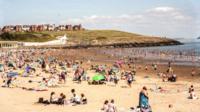 It looks like the "heat wave" isn't going to come to an end soon.
Back to top