MEPs
CON

Richard Ashworth

CON

Nirj Deva

CON

Dan Hannan

GRN

Keith Taylor

LAB

Anneliese Dodds

LD

Catherine Bearder

UKIP

Janice Atkinson

UKIP

Nigel Farage

UKIP

Ray Finch

UKIP

Diane James
Parties shown in alphabetical order
Results
Party
Votes
%
MEPs

change

+/-
UK Independence Party

Votes

751,439

Votes Percentage

32.14 (

+13.29

)

MEPs

4

MEPs +/-

+2

Conservative

Votes

723,571

Votes Percentage

30.95 (

-3.84

)

MEPs

3

MEPs +/-

-1

Labour

Votes

342,775

Votes Percentage

14.66 (

+6.41

)

MEPs

1

MEPs +/-

0

Green

Votes

211,706

Votes Percentage

9.05 (

-2.57

)

MEPs

1

MEPs +/-

0

Liberal Democrat

Votes

187,876

Votes Percentage

8.04 (

-6.11

)

MEPs

1

MEPs +/-

-1

An Independence From Europe

Votes

45,199

Votes Percentage

1.93 (

0.00

)

MEPs

0

MEPs +/-

0

English Democrats

Votes

17,771

Votes Percentage

0.76 (

-1.49

)

MEPs

0

MEPs +/-

0

British National Party

Votes

16,909

Votes Percentage

0.72 (

-3.64

)

MEPs

0

MEPs +/-

0

Christian Peoples Alliance

Votes

14,893

Votes Percentage

0.64 (

-0.89

)

MEPs

0

MEPs +/-

0

The Peace Party

Votes

10,130

Votes Percentage

0.43 (

0.02

)

MEPs

0

MEPs +/-

0

Socialist Party of Great Britain

Votes

5,454

Votes Percentage

0.23 (

0.00

)

MEPs

0

MEPs +/-

0

The Roman Party

Votes

2,997

Votes Percentage

0.13 (

-0.11

)

MEPs

0

MEPs +/-

0

YOURvoice

Votes

2,932

Votes Percentage

0.13 (

0.00

)

MEPs

0

MEPs +/-

0

Liberty GB

Votes

2,494

Votes Percentage

0.11 (

0.00

)

MEPs

0

MEPs +/-

0

Harmony Party

Votes

1,904

Votes Percentage

0.08 (

0.00

)

MEPs

0

MEPs +/-

0
Latest updates
South East England (European Parliament constituency)
19.06.2018
08:47
Water firms in the South failed customers during 'Beast from the East'
Some of the UK's biggest water companies did not support customers properly during this winter's Beast from the East snow chaos, causing "significant hardship", Ofwat has said.
The regulator said more than 200,000 customers were left without water for more than four hours and tens of thousands were cut off for days.
It accused some firms of bad planning, communication and a lack of support.
Severn Trent, South East, Southern and Thames Water performed worst, it found.
05.01.2018
21:48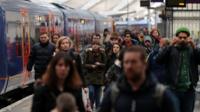 After this week's rise in train fares, we look at the commuter towns where your money goes further
05.03.2017
00:03
With 40% of small music venues closing in the South East in 10 years, is staying in the new going out?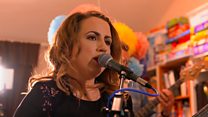 14.01.2017
12:40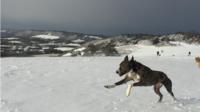 A pictorial display of last week's snow excitement.
13.12.2016
07:52
Govia Thameslink Railway Chief says the only way to resolve the strike is to talk.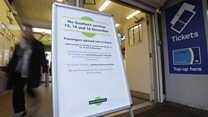 25.11.2016
12:44
Viv Woodcock-Downey, executive coach and facilitator of Brighton's LGBT sport society, wins the BBC Unsung Hero award for the South East.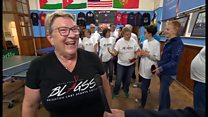 24.06.2016
06:24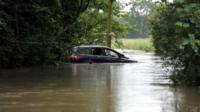 Weather conditions will be brighter and disruption for commuters in south-east England is expected to ease after severe rain and flooding - but some flood warnings remain in place.
23.06.2016
16:09
Travel home earlier if possible, says rail group
A spokesman for the Rail Delivery Group - which represents train operating companies and Network Rail - advises passengers travelling through affected areas that "services will be severely disrupted this evening". 
Passengers should check before they travel and consider travelling earlier if they can in order to get home."
10:06
Warnings of more storms to come
The severe weather has abated for many but BBC weather presenter Simon King warns there is more to come for the evening rush hour. 
He tweeted: 
10.06.2016
13:24
A change in the weather for the weekend?
Will the fine weather end at the weekend? Here's Elizabeth Rizzini with the forecast.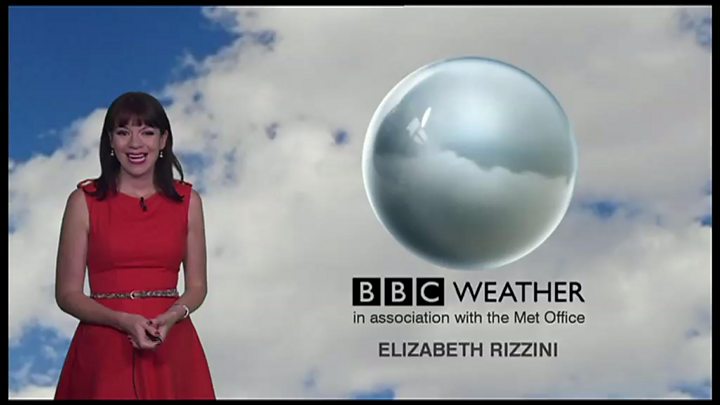 Back to top