MEPs
CON

Syed Kamall

CON

Charles Tannock

GRN

Jean Lambert

LAB

Lucy Anderson

LAB

Seb Dance

LAB

Mary Honeyball

LAB

Claude Moraes

UKIP

Gerard Batten
Parties shown in alphabetical order
Results
Party
Votes
%
MEPs

change

+/-
Labour

Votes

806,959

Votes Percentage

36.67 (

+15.39

)

MEPs

4

MEPs +/-

+2

Conservative

Votes

495,639

Votes Percentage

22.52 (

-4.83

)

MEPs

2

MEPs +/-

-1

UK Independence Party

Votes

371,133

Votes Percentage

16.87 (

+6.10

)

MEPs

1

MEPs +/-

0

Green

Votes

196,419

Votes Percentage

8.93 (

-1.96

)

MEPs

1

MEPs +/-

0

Liberal Democrat

Votes

148,013

Votes Percentage

6.73 (

-6.99

)

MEPs

0

MEPs +/-

-1

4 Freedoms Party (UK EPP)

Votes

28,014

Votes Percentage

1.27 (

0.00

)

MEPs

0

MEPs +/-

0

An Independence From Europe

Votes

26,675

Votes Percentage

1.21 (

0.00

)

MEPs

0

MEPs +/-

0

Christian Peoples Alliance

Votes

23,702

Votes Percentage

1.08 (

-1.85

)

MEPs

0

MEPs +/-

0

National Health Action Party

Votes

23,253

Votes Percentage

1.06 (

0.00

)

MEPs

0

MEPs +/-

0

Animal Welfare Party

Votes

21,092

Votes Percentage

0.96 (

0.00

)

MEPs

0

MEPs +/-

0

British National Party

Votes

19,246

Votes Percentage

0.87 (

-4.06

)

MEPs

0

MEPs +/-

0

Europeans Party

Votes

10,712

Votes Percentage

0.49 (

0.00

)

MEPs

0

MEPs +/-

0

English Democrats

Votes

10,142

Votes Percentage

0.46 (

-0.94

)

MEPs

0

MEPs +/-

0

Communities United Party

Votes

6,951

Votes Percentage

0.32 (

0.00

)

MEPs

0

MEPs +/-

0

National Liberal Party

Votes

6,736

Votes Percentage

0.31 (

0.00

)

MEPs

0

MEPs +/-

0

NO2EU

Votes

3,804

Votes Percentage

0.17 (

-0.84

)

MEPs

0

MEPs +/-

0

Harmony Party

Votes

1,985

Votes Percentage

0.09 (

0.00

)

MEPs

0

MEPs +/-

0
Latest updates
London (European Parliament constituency)
Yesterday 19.01.2020
11:54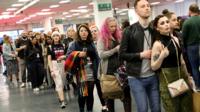 Organisers apologised for queues which left some people unable to attend RuPaul's drag convention.
13.01.2020
15:42
London gets new energy supplier

Kevin Peachey
Personal finance reporter
A new energy supplier for London, backed by the city's mayor Sadiq Khan, has been launched.
London Power is the badge on a product provided by Octopus Energy, which is designed for the capital and claims to be low-cost and renewable.
Mark Todd, of comparison service Energyhelpline said it was competitively priced, but not quite the cheapest – ranked in the top 20 among the 200 to 300 tariff options available to Londoners.
Significantly, the supplier is not a London Assembly owned business. It is a deal struck between the Mayor and the energy company – similar to other tie-ups between suppliers and councils around the country.
That means taxpayers will not be required to fund the project, as has been seen in Nottingham, where the city council recently gave a loan of £9.5m to Robin Hood Energy, which it owns, to pay a bill from regulator Ofgem.
28.11.2019
13:32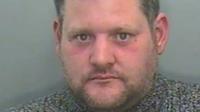 Richard Hayes was jailed for sending packages of white powder to 16 victims, the majority women.
21.10.2019
23:05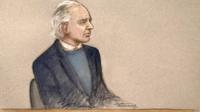 The Wikileaks co-founder is fighting extradition to the US over claims he leaked government secrets.
02.10.2019
15:40
Soldier appears in court charged with murder
A British soldier has appeared in court accused of stabbing his mother to death with a kitchen knife.
Criston Preddie, 28, allegedly attacked 46-year-old Arlene Williams at their home in north London on September 28.
He appeared at the Old Bailey today after being charged with her murder on Monday.
Judge Mark Lucraft QC set a plea hearing for 18 December and a provisional two-week trial from 16 March 2020.
Mr Preddie, of Whetstone, north London, was remanded into custody.
23.09.2019
17:07
Theatre community room gets green light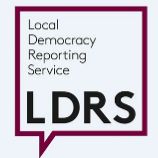 Local Democracy Reporting Service
A theatre company's £2.4m plan to extend a community room into a communal garden at a 1930s block of council flats has been given the go-ahead.
Youth theatre company SPID Theatre (Social, Political, Innovative, Direct) plans to refurbish a ground floor community room and build another one, which will take up about 10% of the garden space at its base at Kensal House in Ladbroke Grove, in North Kensington.
Officers had recommended refusing the plan at the grade II listed building, stating the extension "would materially reduce the important amenity value of the communal".
The scheme was opposed by 42 residents. After over an hour of hearing evidence from objectors and supporters, Kensington and Chelsea council's planning committee approved the plans and gave listed building consent.
20.09.2019
13:22
Children's activist Fatima Ibrahim explain why they're taking part in a global climate strike day.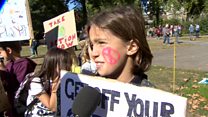 29.07.2019
15:22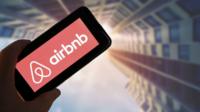 A council tenant used a fake identity to rent out his central London flat to tourists on Airbnb.
25.07.2019
20:51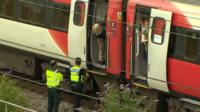 Damaged wires and a dog on the tracks contribute to travel misery amid record temperatures.
29.06.2019
08:04
Sport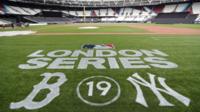 All you need to know about this weekend's MLB London Series between the Boston Red Sox and New York Yankees at London Stadium.
Back to top