MEPs
CON

Philip Bradbourn

CON

Anthea McIntyre

LAB

Neena Gill

LAB

Siôn Simon

UKIP

Jim Carver

UKIP

Bill Etheridge

UKIP

Jill Seymour
Parties shown in alphabetical order
Results
Party
Votes
%
MEPs

change

+/-
UK Independence Party

Votes

428,010

Votes Percentage

31.49 (

+10.23

)

MEPs

3

MEPs +/-

+1

Labour

Votes

363,033

Votes Percentage

26.71 (

+9.71

)

MEPs

2

MEPs +/-

+1

Conservative

Votes

330,470

Votes Percentage

24.31 (

-3.77

)

MEPs

2

MEPs +/-

-1

Liberal Democrat

Votes

75,648

Votes Percentage

5.57 (

-6.48

)

MEPs

0

MEPs +/-

-1

Green

Votes

71,464

Votes Percentage

5.26 (

-0.99

)

MEPs

0

MEPs +/-

0

An Independence From Europe

Votes

27,171

Votes Percentage

2.00 (

0.00

)

MEPs

0

MEPs +/-

0

We Demand a Referendum

Votes

23,426

Votes Percentage

1.72 (

0.00

)

MEPs

0

MEPs +/-

0

British National Party

Votes

20,643

Votes Percentage

1.52 (

-7.11

)

MEPs

0

MEPs +/-

0

English Democrats

Votes

12,832

Votes Percentage

0.94 (

-1.35

)

MEPs

0

MEPs +/-

0

NO2EU

Votes

4,653

Votes Percentage

0.34 (

-0.61

)

MEPs

0

MEPs +/-

0

Harmony Party

Votes

1,857

Votes Percentage

0.14 (

0.00

)

MEPs

0

MEPs +/-

0
Latest updates
West Midlands (European Parliament constituency)
09.12.2017
08:31
Frank O'Sullivan, who started Birmingham City Boxing Club in 1956, wins the BBC Get Inspired Unsung Hero award for the West Midlands.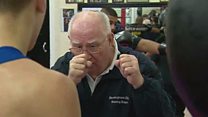 26.07.2017
13:49
UKIP MEP pulls out of leadership race
The West Midlands Euro MP, Bill Etheridge, has announced he's withdrawing from UKIP's leadership contest.
The politician, who's seen as being a moderate within the party, says he's still to decide which of the other candidates he'll support.
05.05.2017
13:05
UKIP MEP's general election decision 'not related to poor local election showing'
A Worcester-based UKIP MEP says it was "an unhappy coincidence" that his decision not to run in the general election was coming out as initial local election results also showed a party wipe-out in seats in Hampshire and Essex. 
Jim Carver, an MEP for the West Midlands, had already resigned as his party's foreign affairs spokesman over its "misguided" manifesto pledge to ban the wearing of the burka.
Mr Carver contested the Stourbridge seat at the last general election in 2015, coming third with more than 7,000 votes.
You can follow the latest results across the country on the BBC local election live page.     
08:42
UKIP MEP says he won't stand in general election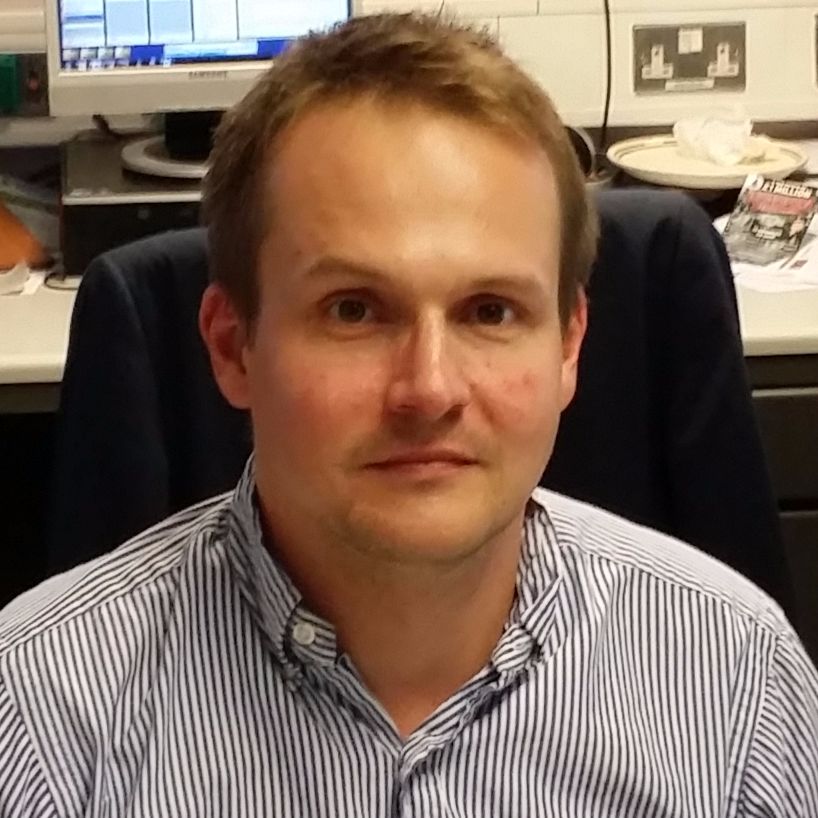 Phil Maiden
Reporter, BBC Hereford & Worcester
The West Midlands UKIP MEP, Jim Carver, has told the BBC he won't be standing as a candidate at the general election.
The Worcester-based politician resigned as his party's foreign affairs spokesman over what he called its "misguided" plan to ban the wearing of the burka. 
You know my personal position over a policy so I made the decision I won't be standing."
09.03.2017
16:47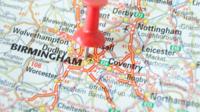 The Black Country, Derby city centre, Sherwood Forest and Warwick Arts Centre to receive investment.
01.03.2017
17:04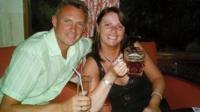 Wayne Evans died after an inoperable tumour was found, three years after tests had first taken place.
27.02.2017
08:40
West Midlands Police baton use 'may have been fatal' after football game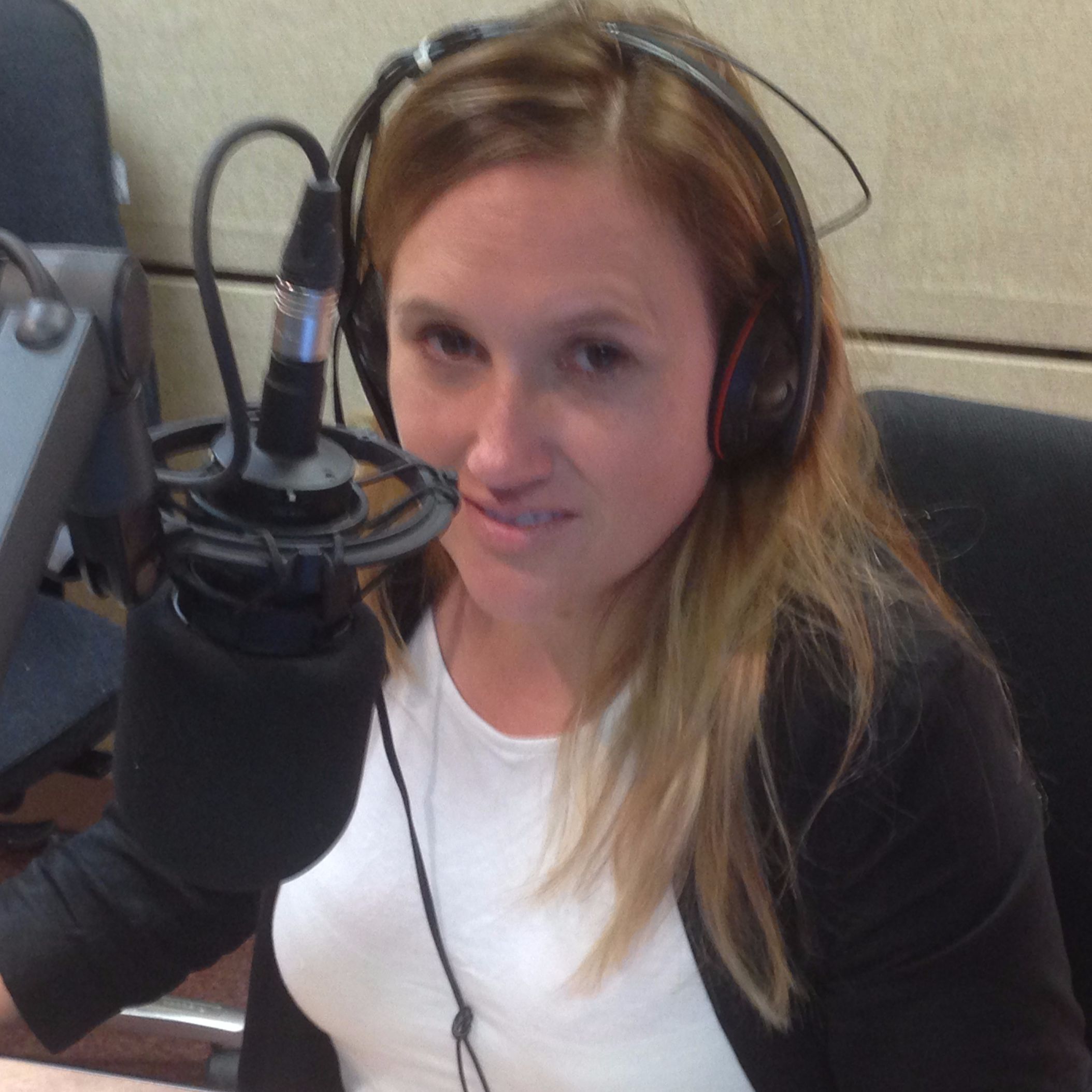 Louise Hancock
Newsreader, BBC WM
There's been allegations that officers used excessive force and misused their batons on football fans.
More than 100 supporters were caught up in clashes with police after Wolves' home match against Birmingham City on Friday.   
A former policeman, who was at the game, says what he witnessed should not have happened. 
Nick Glynn said someone " could've died " when police used batons.
West Midlands Police are investigating.
13.02.2017
00:05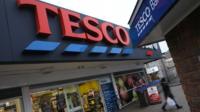 The supermarket giant promises to check prices at over 3,500 shops following a BBC investigation.
25.01.2017
09:52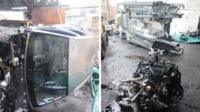 Police say there was evidence that at least 22 stolen vehicles had passed through the car yard.
04.01.2017
10:05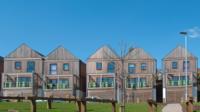 Work is progressing on a scheme to build more than 45,000 new homes, bosses say, despite a bid for funding being rejected.
Back to top