MEPs
CON

Andrew Lewer

CON

Emma McClarkin

LAB

Glenis Willmott

UKIP

Roger Helmer

UKIP

Margot Parker
Parties shown in alphabetical order
Results
Party
Votes
%
MEPs

change

+/-
UK Independence Party

Votes

368,734

Votes Percentage

32.90 (

+16.45

)

MEPs

2

MEPs +/-

+1

Conservative

Votes

291,270

Votes Percentage

25.99 (

-4.16

)

MEPs

2

MEPs +/-

0

Labour

Votes

279,363

Votes Percentage

24.93 (

+8.08

)

MEPs

1

MEPs +/-

0

Green

Votes

67,066

Votes Percentage

5.98 (

-0.85

)

MEPs

0

MEPs +/-

0

Liberal Democrat

Votes

60,773

Votes Percentage

5.42 (

-6.91

)

MEPs

0

MEPs +/-

-1

An Independence From Europe

Votes

21,384

Votes Percentage

1.91 (

0.00

)

MEPs

0

MEPs +/-

0

British National Party

Votes

18,326

Votes Percentage

1.64 (

-7.02

)

MEPs

0

MEPs +/-

0

English Democrats

Votes

11,612

Votes Percentage

1.04 (

-1.28

)

MEPs

0

MEPs +/-

0

Harmony Party

Votes

2,194

Votes Percentage

0.20 (

0.00

)

MEPs

0

MEPs +/-

0
Latest updates
East Midlands (European Parliament constituency)
01.07.2019
10:43
Singer 'on a high' after making Glastonbury debut
Lincolnshire singer Holly Humberstone says she's "absolutely buzzing" after playing Glastonbury for the first time.
Talking to BBC Introducing after her set on Saturday she said she was "on a high".
The 19-year-old singer, from Grantham, uploaded music to the BBC Introducing uploader and was played on East Midlands and Lincolnshire's Introducing radio shows.
That paved the way to her going to the iconic festival, which also saw Kylie Minogue, The Killers and Stormzy take to the stage.
My 7-year-old self would be freaking out.
27.05.2019
12:05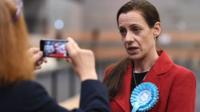 The Conservatives and UKIP lost all of their seats with the Brexit Party top in the East Midlands.
26.05.2019
23:51
Breaking
Result: Brexit Party take three in East Midlands
The Brexit Party has taken three of the five seats in the East Midlands.
The Liberal Democrats and Labour got one each.
Journalist Annunziata Rees-Mogg, the sister of pro-Brexit MP Jacob Rees-Mogg, took the top spot.
23:12
Brexit party 'storming in East Midlands'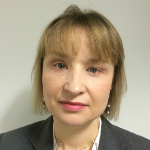 Sharon Edwards
Political Reporter, BBC Radio Lincolnshire
Here at the sports centre in Kettering, the results are flying in faster than the Harlem Globetrotters could throw the balls into the hoops at the end of the hall here.
And The Brexit Party have stormed it. They are first in every single result so far bar one in Leicester where Labour came out top with 33,000 over the Brexit Party's 11,000.
If this vote can be taken as a representation of a second referendum, then the message here in the East Midlands is clear.
16.05.2019
09:31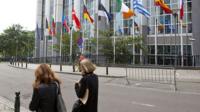 As Brexit dominates the work of MPs and MEPs, how seriously should voters take the European elections?
06.03.2019
13:39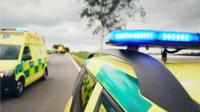 People in rural areas wait over 50% longer for an ambulance service response to life-threatening injuries.
27.08.2018
00:22
Demand for warehousing space has almost doubled over the last 10 years, driven by online retailers.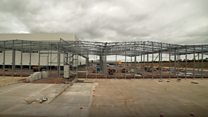 14.06.2018
15:35
Job losses 'dreadful blow for East Midlands'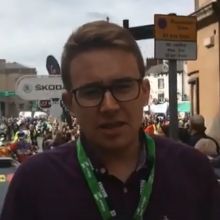 Calum McKenzie
BBC News
A Labour MEP has said there needs to be "urgent action to protect staff" following the Rolls-Royce job cuts announcement.
Rory Palmer, who represents the East Midlands, said he was "very concerned" that the manufacturer had made the decision.
He added: "This announcement is a dreadful blow to staff, their families and our region's economy.
"Rolls-Royce needs to set out how it plans to provide support to those affected. We need urgent action to protect staff."
11.05.2018
14:54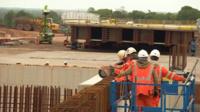 Drivers including football fans and people catching flights are being warned to expect disruption.
22.01.2018
13:34
UKIP leader should go 'sooner rather than later'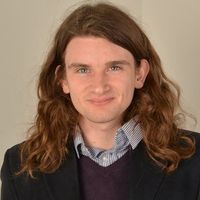 Liam Barnes
BBC News
East Midlands MEP Margot Parker resigned this morning from her position as UKIP's deputy leader, and she hasn't gone quietly.
She said the party's embattled leader Henry Bolton should step down, saying his "personal life took over the job he was elected to do".
Her resignation came after the party's national executive committee backed a vote of no confidence.
It would be quicker and cleaner if he came to the conclusion he could go sooner rather than later. This is taking time away from doing the job. This puts the party in a limbo situation.
Back to top