MEPs
CON

Timothy Kirkhope

LAB

Richard Corbett

LAB

Linda McAvan

UKIP

Amjad Bashir

UKIP

Jane Collins

UKIP

Mike Hookem
Parties shown in alphabetical order
Results
Party
Votes
%
MEPs

change

+/-
UK Independence Party

Votes

403,630

Votes Percentage

31.13 (

+13.70

)

MEPs

3

MEPs +/-

+2

Labour

Votes

380,189

Votes Percentage

29.32 (

+10.56

)

MEPs

2

MEPs +/-

+1

Conservative

Votes

248,945

Votes Percentage

19.20 (

-5.25

)

MEPs

1

MEPs +/-

-1

Green

Votes

102,282

Votes Percentage

7.89 (

-0.63

)

MEPs

0

MEPs +/-

0

Liberal Democrat

Votes

81,108

Votes Percentage

6.25 (

-6.92

)

MEPs

0

MEPs +/-

-1

An Independence From Europe

Votes

24,297

Votes Percentage

1.87 (

0.00

)

MEPs

0

MEPs +/-

0

British National Party

Votes

20,138

Votes Percentage

1.55 (

-8.24

)

MEPs

0

MEPs +/-

-1

Yorkshire First

Votes

19,017

Votes Percentage

1.47 (

0.00

)

MEPs

0

MEPs +/-

0

English Democrats

Votes

13,288

Votes Percentage

1.02 (

-1.53

)

MEPs

0

MEPs +/-

0

NO2EU

Votes

3,807

Votes Percentage

0.29 (

-0.98

)

MEPs

0

MEPs +/-

0
Latest updates
Yorkshire and the Humber (European Parliament constituency)
26.10.2018
22:11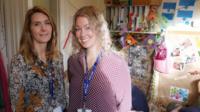 People in Scarborough are concerned about hospitals and schools ahead of this year's Budget.
26.04.2018
17:40
MMR reminder to parents following outbreaks
People across Yorkshire and the Humber are being encouraged to check they and their children have had two doses of MMR vaccine.
Since the end of 2017 more than 50 cases of measles have been reported in the region, with the majority of these linked to a previous outbreak in Leeds and an ongoing outbreak in Bradford.
Public Health England is working with local authorities and the NHS to make sure anyone in the region who needs a vaccination to protect against the virus is aware.
19.02.2018
09:07
Mike Hookem ready to be UKIP's interim deputy leader
Yorkshire and the Humber UKIP MEP Mike Hookem says he would be happy to take on the role of interim deputy party leader.
On Saturday, Henry Bolton was sacked after members expressed their lack of faith in his ability to lead the party.
Mr Hookem says he would be happy to serve his party under the current interim leader MEP Gerard Batten and says he's a good friend of his and he'd be happy to work alongside him in any position.
24.01.2018
15:30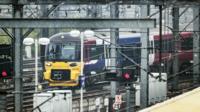 A think tank says the north is "underfunded" but the government claims its figures are "misleading".
23.01.2018
09:12
One hundred days to go until Yorkshire goes Tour-tastic
The countdown continues to the 2018 Tour de Yorkshire, which will run from 3 May to 6 May and will take in a host of places across Yorkshire.
With just 100 days to go, people across the route are gearing up for the race...
22.01.2018
12:29
Mike Hookem resigns as UKIP's assistant deputy leader
The UKIP MEP for Yorkshire and the Humber, Mike Hookem, has resigned as Assistant Deputy Leader of the party.
Mr Hookem is calling on UKIP leader Henry Bolton to quit over offensive texts sent by his ex-girlfriend.
Yesterday UKIP's ruling national executive committee (NEC) unanimously backed a vote of no confidence in party leader.
Mr Hookem said "the story has become about the leader's personal life" and a distraction from what the party is fighting for.
The MEP has put his name forward to become a potential interim leader of UKIP.
12.01.2018
12:07
Hookem: Farage comments are 'madness'
The UKIP MEP for Yorkshire and the Humber, Mike Hookem says comments Nigel Farage made about a second EU referendum are attention-seeking.
Mr Farage says he's close to backing another vote to end the "whinging and whining" of remain campaigners.
Mr Hookem says Mr Farage's comments are 'madness.'
Mr Farage told Channel 5's The Wright Stuff a fresh vote could "kill off" the Remain campaign for a generation.
11.01.2018
09:50
International students generate millions for Yorkshire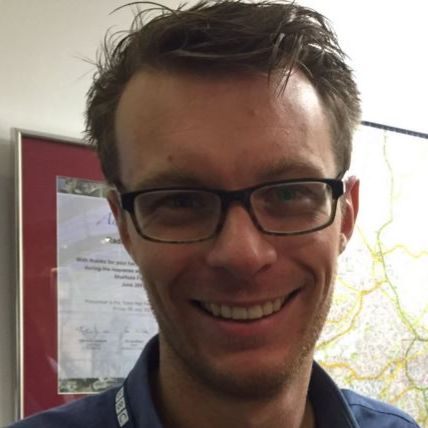 Adam Pinder-Smith
BBC Yorkshire Live
A new study showing the economic contribution of international students to parts of the UK has been released.
Figures from The Higher Education Policy Institute show that pupils who began their studies in Yorkshire and the Humber during 2015/16 generated £1.59bn for the region's economy.
The parliamentary constituency of Sheffield Central tops the country-wide list for net gain with the 2,456 international students who lived in the constituency and started their studies in 2015/16 generating £226m per year during the duration of their course.
The Leeds Central constituency was 11th in the table, generating £153.9m from international students during the same period.
Once again the benefits of international students living and studying in Sheffield are clear. Thousands of jobs across the city are created by money spent on tuition fees, as well as shops, restaurants, housing and more"
29.09.2017
17:03
UKIP elects new leader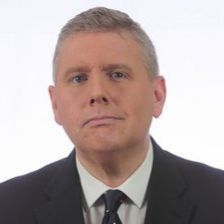 Tim Iredale
Political editor, East Yorkshire and Lincolnshire
Yorkshire and Humber MEP Jane Collins (pictured) has come fifth in the UKIP leadership elections contest.
Henry Bolton is the new leader of the party.
The former candidate for Kent Police and Crime Commissioner was not the front runner and is the fourth leader in just over a year.
The former soldier, who saw off a challenge from anti-Islam campaigner Anne Marie Waters, won with 30% of the vote.
He told the party conference: "Brexit is our core task."
09:40
Will Yorkshire MEP be the new UKIP leader?
We'll find out later today if Jane Collins, the Yorkshire and Humber MEP, will become the new leader of UKIP.
She's in the running but isn't one of the favourites
Paul Nuttall stepped down as leader after he failed to win a seat at the general election.
The new leader will be announced at UKIP's conference this afternoon.
Back to top