MEPs
CON

Jacqueline Foster

CON

Sajjad Karim

LAB

Theresa Griffin

LAB

Afzal Khan

LAB

Julie Ward

UKIP

Louise Bours

UKIP

Paul Nuttall

UKIP

Steven Woolfe
Parties shown in alphabetical order
Results
Party
Votes
%
MEPs

change

+/-
Labour

Votes

594,063

Votes Percentage

33.86 (

+13.46

)

MEPs

3

MEPs +/-

+1

UK Independence Party

Votes

481,932

Votes Percentage

27.47 (

+11.62

)

MEPs

3

MEPs +/-

+2

Conservative

Votes

351,985

Votes Percentage

20.06 (

-5.56

)

MEPs

2

MEPs +/-

-1

Green

Votes

123,075

Votes Percentage

7.01 (

-0.68

)

MEPs

0

MEPs +/-

0

Liberal Democrat

Votes

105,487

Votes Percentage

6.01 (

-8.25

)

MEPs

0

MEPs +/-

-1

British National Party

Votes

32,826

Votes Percentage

1.87 (

-6.13

)

MEPs

0

MEPs +/-

-1

An Independence From Europe

Votes

26,731

Votes Percentage

1.52 (

0.00

)

MEPs

0

MEPs +/-

0

English Democrats

Votes

19,522

Votes Percentage

1.11 (

-1.31

)

MEPs

0

MEPs +/-

0

Pirate Party

Votes

8,597

Votes Percentage

0.49 (

0.00

)

MEPs

0

MEPs +/-

0

NO2EU

Votes

5,402

Votes Percentage

0.31 (

-1.12

)

MEPs

0

MEPs +/-

0

Socialist Equality Party

Votes

5,067

Votes Percentage

0.29 (

0.00

)

MEPs

0

MEPs +/-

0
Latest updates
North West England (European Parliament constituency)
01.01.2019
23:13
Sport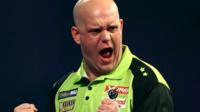 Number one seed Michael van Gerwen holds off England's Michael Smith to win a third PDC World Championship title.
21.09.2018
17:57
Weather: Drier night as storm moves away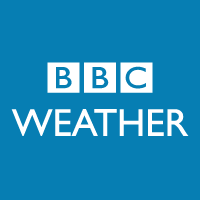 BBC Weather
Drier night with variable cloud as the stormy weather continues to move away. Highs of 8C tonight. A brighter start in the morning.
02.09.2018
06:54
Free Rein is a British-made Emmy-winning TV show which has become a horsey hit with families around the world.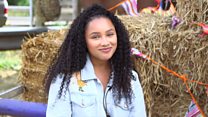 27.03.2018
17:57
Weather: Dry and cold night

BBC Weather
It will be a dry night with the chance of a few isolated showers. Some clearer spells with temperatures dropping away. Lows of 2C.
21.03.2018
16:30
BBC presenters climb mountain for Sport Relief
Annabel Tiffin and Roger Johnson are swapping the BBC North West Tonight sofa for Scafell Pike in the Lake District in aid of Sport Relief.
The highest mountain in England stands at about 3,281ft (978m).
Joining the presenters on their hike was people from around the region who have benefited from Sport Relief money.
There will be updates on the team's progress on BBC One in the North West from 18:30.
13.03.2018
17:54
Weather: Chilly night in store

BBC Weather
It will be a chilly night under clear skies, with temperatures falling close to freezing in more isolated areas. Lows of 2C in many parts.
08.03.2018
08:12
Weather: Snow and rain but clearer later

BBC Weather
Yellow warning of snow over the high ground and sleet in lower areas. An unsettled start will give way to a brighter afternoon with temperatures of 6 or 7C. Highs of 8C
07.03.2018
10:21
One caller dialled 999 more than 780 times
One person dialled 999 more than 780 times but was only taken to hospital once, a BBC investigation can reveal.
The individual rang the North West Ambulance Service 781 times in a year.
Our probe also found that the five most frequent callers dialling 999 made 1,938 calls in total in that time.
Only 4% of the calls from the most five most prolific callers resulted in a visit to hospital.
The time-wasting problem has become so bad that the ambulance service now has a special team which tries to help prolific callers.
20.02.2018
15:44
Heidi is a singer and music teacher who says she wants to fight negative attitudes towards disabled musicians.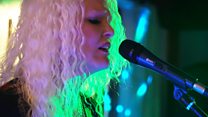 24.01.2018
15:30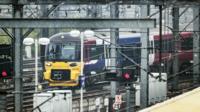 A think tank says the north is "underfunded" but the government claims its figures are "misleading".
Back to top