Party
Seats

Change

+/-
Labour

Seats

50

Seats +/-

-8

United Kingdom Independence Party

Seats

10

Seats +/-

+10

Conservative

Seats

2

Seats +/-

-2

Independent

Seats

1

Seats +/-

0
Council background
Type

Metropolitan District Council

Seats up

21 seats up for election - Third

Boundary change

No
Latest updates
Rotherham Metropolitan Borough Council
18.07.2019
13:54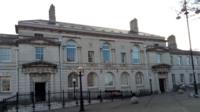 All 12 members of Rotherham council's main opposition group have switched their allegiance.
11:02
Rotherham UKIP councillors join Brexit Party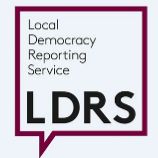 Local Democracy Reporting Service
Rotherham's 12 UKIP councillors have left the party en masse and joined the Brexit Party, it has been confirmed.
Group leader Cllr Allen Cowles confirmed the switch, which has been formally recorded on council papers ahead of next week's meetings schedule, but declined to give more details.
It follows former UKIP Cllr Peter Short's decision to leave the group last month, to continue on the council as an Independent.
The Brexit Party will now be the second largest party on the council.
The make-up of the council is now as follows: 48 Labour councillors, 12 Brexit Party, two independents and one Liberal Democrat.
08.07.2019
13:42
Plaque for Rotherham's first council house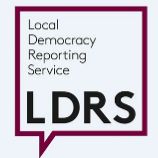 Local Democracy Reporting Service
Rotherham's first council house is to get a plaque to mark its 100th birthday.
The house, on First Avenue, in East Dene, was the first built in the borough after The Addison Act of 1919 paved the way for local authorities to begin building homes after World War One.
A plaque will be installed in a ceremony later this month, part of wider celebrations to mark the centenary of council housing in the borough.
The home is still owned by the council and the current tenant has raised her three children in it.
Working-mum Theresa Glenn, 44, said she opted for the house because a mortgage was a big risk on her own.
"I moved in here on my own with my kids. As soon as I had this house I knew I would have the security and stability I needed to be able to bring them up on my own", she said.
17.06.2019
10:53
Praise for wildflower verges in South Yorkshire
Roadside verges awash with wildflowers in Rotherham have been singled out for praise by the British Bee Keepers Association.
More than eight miles of grass verges have been planted with both native and non-native flowers and the association say the scheme, which has saved the council £25,000 on grass mowing and maintenance, is a real boost for bees and other pollinators.
Sheffield-based Pictorial Meadows planted the verges a few years ago and have also been involved in projects transforming Sheffield's streets as part of a "grey to green" scheme in the city centre.
29.05.2019
00:01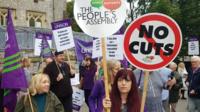 Eleven authorities spent so much that they could run out within four years if they do not top them up.
28.05.2019
15:26
Rotherham to adopt zero policy on new sex venues
Rotherham Council is expected to adopt a "tough" stance when it comes to sex establishments being set up in the town.
It means new venues won't be able to open as they won't be given licences to operate by the council, the authority said.
It follows concerns raised during a consultation looking into where sex establishments such as strip and lap dancing clubs could operate.
The council is expected to agree the new policy at a meeting next month.
23.05.2019
16:39
Shop banned from selling knives after failing test
A shop in Rotherham has been stopped from selling knives or blades after it sold a knife to a 17-year-old police cadet.
It's illegal to sell knives to anybody under the age of 18.
Eight stores were visited by the police cadet, who then tried to purchase a knife.
Of the eight stores that were visited, seven of them rightly refused to serve the teenager.
The unnamed store that sold a knife to the cadet was told to immediately remove and stop selling bladed articles.
South Yorkshire Police praised the staff members who refused to sell the knives.
15.05.2019
13:38
Investigation 'almost complete' into police's CSE handling
An independent investigation into the police's response to historic child sexual exploitation in Rotherham is coming to an end.
The Independent Office for Police Conduct (IOPC) has been looking into allegations that South Yorkshire Police failed to protect children between 1999 and 2011.
Of the 91 independent investigations that form part of Operation Linden, 64 investigations – more than 70% – are now complete, the IOPC said.
A total of 13 officers are currently under investigation.
The findings of the investigation, which started last July, will be shared with South Yorkshire Police following its conclusion, according to the IOPC.
08.05.2019
14:24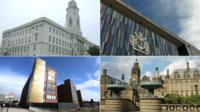 The government has written to Sheffield City Region political leaders.
27.03.2019
15:22
Council handed back after government intervention
Rotherham Council will no longer have intervention from the government from the end of the month, it's been confirmed.
Commissioners from the government had been running the council after a report found significant failings a the authority had contributed to child sexual exploitation in the town.
Commissioners were put in charge of the council four years ago after it was described as "wholly dysfunctional" by the then Secretary of State Eric Pickles.
Rotherham Council will officially be handed back on 31 March.
Back to top