Party
Seats

Change

+/-
Labour

Seats

50

Seats +/-

-8

United Kingdom Independence Party

Seats

10

Seats +/-

+10

Conservative

Seats

2

Seats +/-

-2

Independent

Seats

1

Seats +/-

0
Council background
Type

Metropolitan District Council

Seats up

21 seats up for election - Third

Boundary change

No
Latest updates
Rotherham Metropolitan Borough Council
19.09.2018
06:30
Government returns powers to Rotherham Council
A South Yorkshire council has been given back the running of its services from government commissioners appointed after a child sex abuse scandal.
Rotherham Council has been under government control since February 2015 after a report revealed 1,400 girls had been abused in the town.
Communities Secretary James Brokenshire confirmed the government was "returning all powers to the authority".
Three remaining commissioners will be withdrawn on 24 September.
Earlier this year, when the move was first mooted, council leader Chris Read said it was "recognition of all the work that has gone in".
Services have been gradually returned to the council since the intervention began.
The final services to be handed back include child social services.
14.09.2018
17:26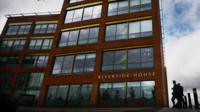 Figures obtained by the BBC show annual spending on social work agency staff peaked at £6.5m.
12.09.2018
15:38
Rotherham care homes could close
All of Rotherham's council run care homes could close under money saving proposals, according to the Local Democracy Reporting Service.
The authority needs to close huge gaps in finances with senior officers insisting no decisions have been made yet.
Several council departments are predicting massive overspends by the end of the financial year, including children and young people's services.
Another shortfall of more than £6m is predicted in adult care and housing, with one option being to "decommission" the council's five care homes.
The council says it's committed to introducing a new "intermediate care" package should that happen.
There's due to be a meeting on Monday.
22.08.2018
13:17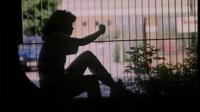 Government money will be spent tackling child sexual abuse and "county lines" drug dealing.
26.07.2018
06:53
£145k wage for Rotherham children's services boss defended
The leader of Rotherham Council Chris Read has spoken out to defend the salary of the authority's new head of children's services.
The £145,000 salary is more than the same job in Sheffield, which has twice the population of Rotherham.
Jon Stonehouse is moving from York Council to take up the role.
Councillor Read says the salary reflects the scale of the job.
It's a big salary for a big job. That's the market and that's what you've got to do to get the person you need."
23.07.2018
17:42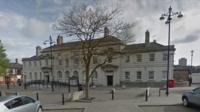 The authority has been government-controlled after its handling of child sexual exploitation.
18.07.2018
08:12
Listen: Anti-social behaviour 'out of control'
People living in the Eastwood area of Rotherham say anti-social behaviour and violence is making their lives a daily misery.
Residents say street drinking, noise nuisance, fly-tipping and violence are just some of the recurring problems in the area.
A council plan called The Eastwood Deal promised action by the police, the council and its partners.
But resident John Gargett says the area is now worse than when the deal was agreed two years ago: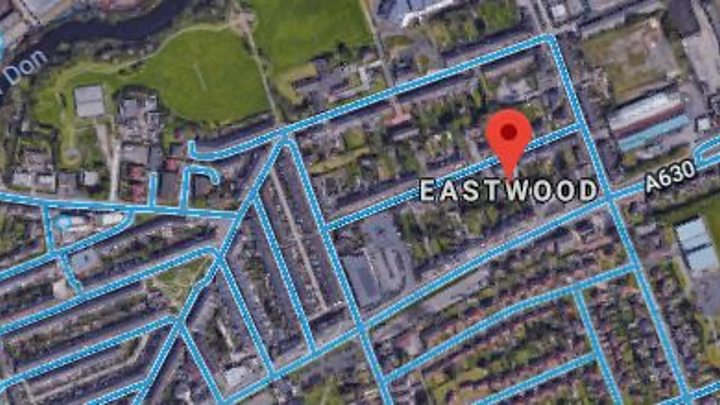 10.07.2018
12:55
Rotherham council leader defends allowances
Rotherham council leader, Chris Read, has defended the allowances paid to him and his cabinet, according to the Local Democracy Reporting Service.
Michael Sylvester, who is an independent campaigner, raised a question in a cabinet meeting asking why the borough's most senior politicians were paid higher than their equivalents in Sheffield.
He said Mr Read's allowance of more than £36,000 was £5,000 higher than Julie Dore, the leader of Sheffield Council.
However, Mr Read insisted the allowances paid were "reasonable" and were decided by an independent board, which assessed the responsibilities of the councillors.
"I earn something like seven or eight thousand pounds less than my predecessor. We have put our hands in our pockets to protect services."
15.06.2018
17:31
Rotherham 'no longer needs' commissioners
The government has been told Rotherham Council has improved and no longer needs the three external commissioners who were drafted in following the child sex abuse scandal in the town, according to the Local Democracy Reporting Service.
Minister are to now make a decision on whether to allow the council to take control of its own affairs again.
Mary Ney, the lead commissioner, has written to the secretaries of state for local government and education following the latest in a series of 'health checks' to monitor the council's progress.
Commissioners were called in during 2015 after a number of reports spotlighted serious failings in aspects of the council's work.
Some functions have been returned to the direct control of the council recently following improvements.
A report published in 2014 estimated 1,400 children were abused in the South Yorkshire town between 1997 and 2013.
The health check report confirms our view that the council is on the right track, we have seen significant improvements over the last three years, and whilst we continue to face the same challenges as many other local authorities we are now in a strong position to move on from commissioner intervention."
08.06.2018
07:15
Rotherham fracking plan: INEOS wins test drill appeal
A fracking firm has won an appeal for exploratory drilling near Rotherham.
Petrochemical firm Ineos wants to drill a test well at Common Lane, Harthill. The council had opposed its plan over concerns about the impact on roads.
Now, a planning inspector has ruled drilling equipment can be installed for up to five years, said the Local Democracy Reporting Service (LDRS).
Campaigners said they were "devastated" by the news, which came after the plans were subjected to a public inquiry.
Protesters claim the drilling will lead to environmental and safety concerns, including increased traffic and pollution.
Back to top