Party
Seats

Change

+/-
Labour

Seats

48

Seats +/-

-2

Conservative

Seats

8

Seats +/-

0

Independent

Seats

6

Seats +/-

+2

United Kingdom Independence Party

Seats

1

Seats +/-

+1

Liberal Democrat

Seats

0

Seats +/-

-1
Council background
Type

Metropolitan District Council

Seats up

21 seats up for election - Third

Boundary change

No
Latest updates
Doncaster Metropolitan Borough Council
22.08.2018
14:38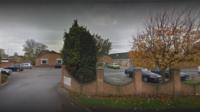 The health watchdog found failings in the administration of residents' medicines.
20.08.2018
11:31
Councils to share services to cut costs
Doncaster Council is set to move into a shared service agreement to tackle littering and dog fouling with North East Lincolnshire Council, according to the Local Democracy Reporting Service.
The Doncaster cabinet agreed to enter into a two-year agreement with the Grimsby authority to deliver "enhanced environmental crime enforcement" on its behalf.
Doncaster's services are currently carried out by private firm Kingdom Security, who issue fixed penalty notices for parking, littering, fly-tipping and enforcing public space protection orders.
A report before the council said it was expected that contractors would issue at least 6,000 fixed penalty notices in the first 12 months for North East Lincolnshire Council.
It said the current clean-up cost for fly-tipping alone in Doncaster is about £500,000 and the joint service would "give further scope to deliver value for money".
14.08.2018
16:39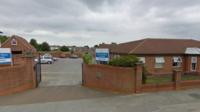 The council stepped in to move residents, in what it said was an "unprecedented situation".
06.07.2018
17:25
Watch: Waistcoat at full mast in honour of Gareth Southgate
One local authority is so proud of this year's England World Cup campaign, it wanted to celebrate a little a bit differently.
Doncaster Council has taken a waistcoat, famously worn by manager Gareth Southgate, and flown it at full mast to commemorate England's success:
05.07.2018
11:32
Doncaster taxis taken off road after police checks
Two taxis licensed by Doncaster Council were ordered off the roads after spot checks, according to the Local Democracy Reporting Service.
Special Constables and Doncaster Council's taxi licensing department checked the roadworthiness of 35 taxis during a recent operation.
Two were found with defects which meant they had to be withdrawn from service.
Another three were found with less serious defects, which were fixed at the road side.
27.06.2018
18:31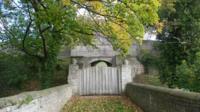 The Queen's estate wants to alter stables and a cottage within the grounds of Tickhill Castle.
24.04.2018
00:08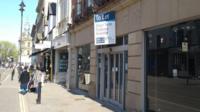 Almost 650 shops and restaurants have shut their doors since the start of the year, BBC analysis reveals.
13.04.2018
09:33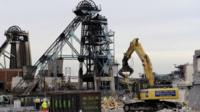 Doncaster Council pays £120,000 a year for private security and £25,000 for ongoing maintenance.
06.04.2018
19:13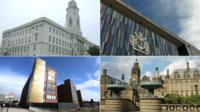 A mayoral election will be held on Thursday, with people in four council areas eligible to vote.
03.04.2018
12:39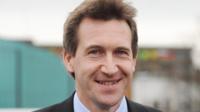 A Labour source says it has been agreed Dan Jarvis can stay in parliament despite an earlier ruling.
Back to top