Party
Seats

Change

+/-
Conservative

Seats

22

Seats +/-

-2

Labour

Seats

20

Seats +/-

+4

Green Party

Seats

6

Seats +/-

+1

Liberal Democrat

Seats

3

Seats +/-

-2

Independent

Seats

0

Seats +/-

-1
Council background
Type

District Council

Seats up

18 seats up for election - Third

Boundary change

No
Latest updates
Stroud District Council
25.07.2019
12:33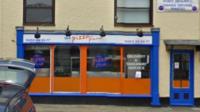 Droppings and a dirty and cluttered kitchen were also discovered during a separate inspection.
01.07.2019
11:56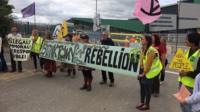 The incinerator near Gloucester is gearing up for operation later in the summer with test burning.
12.03.2019
13:40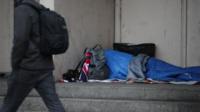 Places are either fully booked or have put prices up for Cheltenham Festival, a council says.
03.10.2018
17:12
Search begins for developer to revamp Brimscombe Port
A Gloucestershire council is hoping secure a partner developer to complete the revamp of Brimscombe Port.
The scheme secured £2m government grant three years ago to build a new canal, canal basin, bridge and access roads.
Now, a developer is needed to build and fund the rest of the site into homes, restaurants and business units.
Stroud District Council has already approached 41 developers but only 18 replied saying they were not interested or had concerns about its viability.
To make the scheme more viable the council is putting together outline planning permission to attract developers and retain a degree of control over what can be built there.
Brimscombe Port was used to transport cargo between the narrow barges travelling between the River Thames and Severn.
The Strategy and Resources Committee is due to take place on Thursday, 4 October.
13.07.2018
09:42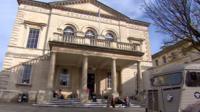 The Subscription Rooms, which had been on sale for £600,000, will be run as a community-owned venue.
02.05.2018
19:30
Cotswolds canal network restoration a step closer
Attempts to bring a stretch of canal back to Stroud and Stonehouse in Gloucestershire have been awarded lottery money.
The £842,000 Heritage Lottery Fund grant "gives the green light" to develop the plans further and to apply for a bigger £9m pot of funding.
Stroud District Council and the Cotswold Canals Trust have been trying to connect the area back to the UK's network of canals since 2009, so far restoring 4.5 miles of canal - from Wallbridge to Bowbridge - nine locks and six miles of towpath.
Another four miles of the network is now the focus: the Stroud and Stonehouse section will link to the Gloucester and Sharpness Canal.
The project also aims to re-build a "missing" mile-long section of the waterway that was destroyed when the M5 was built. It will travel underneath the M5 at Eastington.
The canal in the Cotswolds dates back to 1779. It was joined with the Thames and Severn Canal at Wallbridge in 1789.
05.03.2018
13:29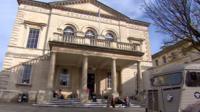 The bar, cafe and toilets of the Subscription Rooms need upgrading, Stroud Town Council says.
06.12.2017
09:43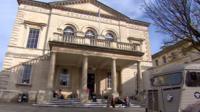 An all-party group of councillors has voted to lease the building on a 30-year term.
01.11.2017
21:10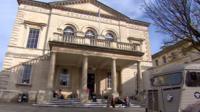 A councillor has said there was "no real reason" to keep preferred bidder for arts venue "secret".
25.08.2017
16:29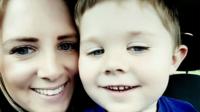 The anonymous letter sent on behalf of neighbours referred to a three-year-old with autism as "it".
Back to top