Party
Seats

Change

+/-
Conservative

Seats

18

Seats +/-

0

Labour

Seats

9

Seats +/-

0

Liberal Democrat

Seats

9

Seats +/-

0
Council background
Type

District Council

Seats up

15 seats up for election - Third

Boundary change

No
Latest updates
Gloucester City Council
01.10.2018
16:30
Gloucester City Council could be on the move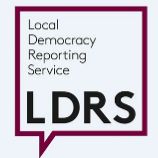 Local Democracy Reporting Service
A controversial move to relocate Gloucester City Council's customer-facing offices will be examined tonight.
The authority's Conservative leaders plan to move most of the back-office workers in with Gloucestershire County Council at Shire Hall, and open a separate customer services area in Westgate Street.
The relocation from its current home in Gloucester Docks is expected to take place in early 2019 and could save around £100,000 per year, it is claimed.
The council's overview and scrutiny committee will pick apart the proposals tonight from 18:30 BST.
18.06.2018
11:41
Rubbish collector says waste 'has not gone missing'
A waste contractor at the centre of a row with Gloucester City Council is continuing to deny claims it has "lost" 2,000 tonnes of the city's recycling.
over claims that 2,000 tonnes of waste has gone missing, says it can account for everything.
Amey, which collects and recycles kerbside waste in the city, has been accused by the authority of breaching its £5.5m contract and cost taxpayers £300,000.
The company says it can account for everything.
Business director Bob McBride, Business Director for Amey Environmental, said the council had misunderstood information it had been sent.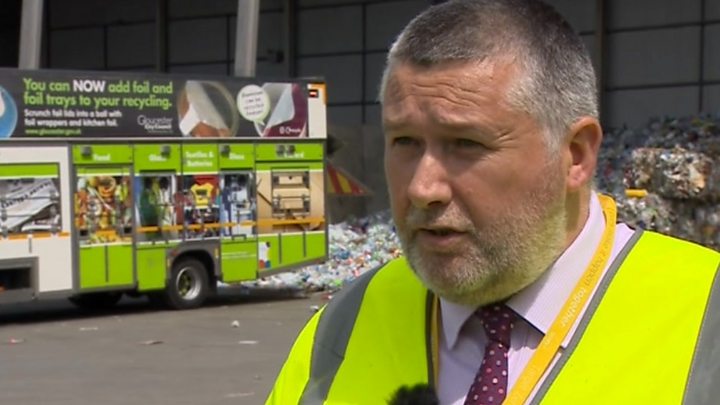 14.06.2018
08:32
Releasing balloons banned in city council parks
Releasing balloons or Chinese lanterns in public parks in Gloucester will be banned after plans were approved by the city council.
The proposal was given the go-ahead at a meeting on Wednesday and will affect all 32 of the city's council run parks.
The measure aims to protect wildlife and the environment.
13.06.2018
17:43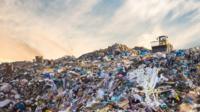 Amey workers say Gloucester council's waste contractor threw valuable recycling into landfill.
04.04.2018
20:51
Landmark for city's £7.5m bus station
The foundation stone has been laid for the Cotswold stone walls at Gloucester's new multi-million pound bus station.
It marks the beginning of the next stage of work which will see the walls built to form the entrance to the terminal along Station Road.
The state-of-the-art £7.5m facility will replace the dilapidated building that has stood for decades.
Work is expected to be completed in September and it should be operational in October.
The bus station is really taking shape now. We've got the steel structure in place and now we are starting to lay the Cotswold stone that will form the entrance building, so making use of local material which will give the building a real distinctive character. When it's done it's going to make a huge difference to the city and will bring in a much more attractive arrival point, and just a much better facility for our residents and visitors.
10.01.2018
16:07
Councils aims to clean up by doubling litter fines
The fine for dropping rubbish in Gloucester could double, from £75 to £150, to cut the cost of clearing up the city's streets.
Tougher penalties are being considered, even though no fines were handed out last year.
It costs the council around £1m every year to clean up the city's streets.
Councillors at Gloucester City Council are meeting tonight to consider the plans to increase the fines.
08.11.2017
09:51
£100k bus station window cost is 'usual'
Up to £100,000 could be spent on a stained-glass window as part of the Gloucester bus station regeneration.
A condition of the planning approval for the station was to make provision for public art.
Details for the feature window are due to be considered at a cabinet meeting later.
Paul James, leader of Gloucester City Council, said the money proposed is only a small part of the overall budget.
"Although it does seem like a lot of money, it's only just over one percent of the overall project cost and that's fairly usual in terms of public art."
06:26
Bus station £100k stained-glass window considered
Plans to install a £100,000 stained-glass window in a new bus station in Gloucester, are to be considered at a cabinet meeting later.
A condition of the planning approval for the new multi-million pound station was that it included a piece of public artwork.
The window would be created by artist Tom Denny - who designed a window at Gloucester Cathedral in honour of local poet Ivor Gurney.
Councillor Paul James, leader of Gloucester City Council, said it would also "potentially help" the council in its ambition of being City of Culture in 2025.
01.11.2017
13:27
Royal city: 'Majority in favour'
A campaign to make Gloucester a royal city has been dropped - despite a majority of people voting in favour of the idea.
The City Council had a public consultation over the summer and sixty per-cent of people voted in favour of becoming the Royal City of Gloucester.
But now the council says it isn't quite ready to make the bid.
Cllr Paul James, leader of the city council, says the results of the public consultation showed 60% of Gloucester's residents who responded were in favour of pursuing the bid.
However, he added that wasn't a "strong enough mandate" at this point in time.
Some of the messages that we got from people were first of all that they felt we should be further down our journey of regeneration before we started seriously looking at petitioning for Royal City status. And others felt that because of the role we played in the Civil War, it wasn't appropriate. If we were going to go for it I wanted to have a city that was, as far as possible, united. We've got the results of the consultation and that's not where we are at.
11:02
Royal city: Gloucester bid halted
In January council leaders agreed to back a campaign for Gloucester to get official royal status.
But now, almost a year later, it appears to be over.
The results from a public consultation show there's not a "strong enough mandate" to pursue the bid, according to Paul James, leader of the city council.
The authority's cabinet will discuss the consultation on 8th November and are expected to abandon the idea.
Back to top