Party
Seats

Change

+/-
Labour

Seats

31

Seats +/-

+3

Liberal Democrat

Seats

16

Seats +/-

-7

Conservative

Seats

15

Seats +/-

+1

Green Party

Seats

6

Seats +/-

+2

United Kingdom Independence Party

Seats

1

Seats +/-

+1

Independent

Seats

1

Seats +/-

0
Council background
Type

Unitary Authority

Seats up

24 seats up for election - Third

Boundary change

No
Latest updates
Bristol City Council
Today 16.01.2019
14:18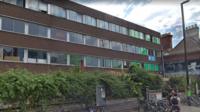 Hamilton House is used by hundreds of people working in creative and community roles.
11:47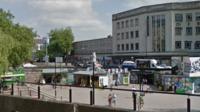 Councillor Asher Craig says she has received death threats over a bid to remove Ursa the Bear.
08.01.2019
20:26
Brislington six-storey residential apartment block plans refused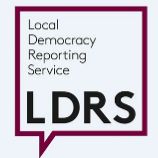 Local Democracy Reporting Service
Plans to build 49 homes behind a former office block in Brislington have been refused due to the impact on neighbouring businesses.
Applicant 515 Stockwood Road LLP said the future occupants of the site, likely on lower incomes, would have key bus routes, shops and services on their doorstep.
But Bristol City Council officers opposed the loss of employment land and said the residential use could spark noise complaints about established businesses nearby.
The proposals were for a terrace of nine three-bed houses and 40 flats, with 14 of them affordable.
They would have been built in a car park behind Orchard House, a five-storey former office block that is being extended and converted into 54 apartments.
19:32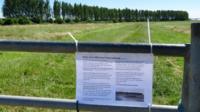 Local councils say the plan will reduce the flooding risk, but campaigners disagree.
14.12.2018
13:57
Bristol joins calls to end the detention of immigrants and refugees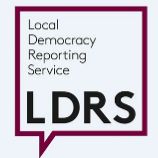 Local Democracy Reporting Service
Bristol has joined a growing number of UK cities demanding an end to the detention of immigrants and asylum seekers.
A majority of city councillors backed a call from the Green Party group for the mayor to push for a change in immigration law and alternatives to immigration detention.
In supporting the motion, Bristol City Council has officially recognised that the Home Office holds people who have committed no crimes in prison-like conditions for months or even years in a clear breach of their human rights.
The UK is the only country in Europe to detain immigrants and asylum seekers indefinitely without any certainty of when they might be release or deported.
Campaigners from These Walls must Fall also attended Tuesday's meeting.
We want to stop seeing our neighbours and our friends being taken from us without warning and without anyone having any idea of when or if we'll see them again.
09:55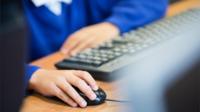 The free schools are planned by trusts in Bristol to address school places shortfalls in the city.
06.12.2018
14:45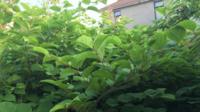 Bristol City Council took MB Estates Limited to court to prosecute them for failing to take action.
05.12.2018
09:34
Bristol Airport's expansion 'bonkers', says transport chief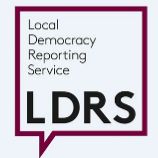 Local Democracy Reporting Service
Bristol Airport's expansion plans are "bonkers", according to the region's transport chief.
The airport wants to double maximum passenger numbers from 10m to 20m by the mid 2040s.
But all local authorities are facing a target of reducing their carbon emissions by 2036, with Bristol City Council voting to become carbon neutral by 2030.
"Carbon doesn't know administrative areas or boundaries," Bristol councillor Stephen Clarke told fellow members of the West of England Combined Authority (WECA) scrutiny committee.
North Somerset councillor Donald Davies said Bristol could be "massively working" to reduce pollution while the airport is working on an expansion scheme which is probably going to generate "as much extra carbon as Bristol is saving".
Mr Clarke, who is the Green councillor for Southville, said: "I absolutely agree with you. I think it's bonkers."
But Conservative councillors Katherine Morris and Mark Weston said the airport expansion was in the best interests of the region.
The committee agreed to ask Weca about what level of support it could give to Bristol to meet its 2030 carbon target.
Bristol Airport's plans for expansion are expected to come before North Somerset Council by the end of the year.
29.11.2018
19:04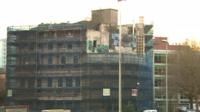 Some investors who sank about £50,000 each into the project now want their money back.
26.11.2018
22:03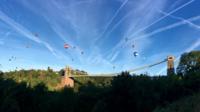 A government advisor says the plan is "very challenging" but "necessary" in light of nitrogen oxide levels.
Back to top