Party
Seats

Change

+/-
Labour

Seats

43

Seats +/-

+2

Liberal Democrat

Seats

11

Seats +/-

-1

Conservative

Seats

3

Seats +/-

-1
Council background
Type

Unitary Authority

Seats up

19 seats up for election - Third

Boundary change

No
Latest updates
Warrington Borough Council
01.08.2018
17:56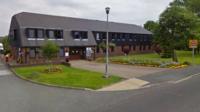 A plan to put sex offenders in an open prison near a school is scrapped after local criticism.
10.07.2018
17:37
Warrington should get first theatre since 1991, report recommends
Plans to return live theatre to Warrington for the first time in a generation have moved a step closer.
Warrington's cultural commission, set up following its failed City of Culture bid last year, has produced 15 proposals after consulting the public.
Residents felt the town lacked a "cultural identity". Many demanded a new theatre to replace Crosfields Centenary Theatre, which shut in 1991.
The 15 recommendations were backed by Warrington Borough Council on Monday.
16:14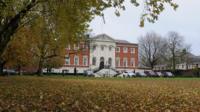 Residents believe Warrington has lacked "cultural identity" since Crosfields Centenary Theatre shut in 1991.
07.03.2018
12:32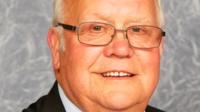 The Mayor of Warrington stepped down following a backlash to online comments he made about two players.
27.02.2018
13:31
Warrington council tax rise approved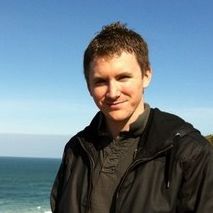 Phil McCann
Cheshire Political Reporter, BBC News
Warrington Borough Council have approved the raising of council tax by 5.98%.
Councillors approved the authority's budget at a meeting last night, which will also include £15.5m of savings and 40 job losses.
The Labour-led council's deputy leader Russ Bowden said cuts to government grants left them with "little choice".
The council tax rise will see a house in Band D, the average in the area, pay £78 more annually.
11:50
Grant for Warrington night shelter to continue until April
A £3,000 monthly council grant for a night shelter in Warrington will remain in place until the end of April – but its future after that remains uncertain.
The funding, which Warrington Borough Council provides to Room at the Inn on Winmarleigh Street, has been extended to 30 April.
However, it will then be subjected to a further review period.
The authority said that from April, the town centre site must also meet the government's standards for houses in multiple occupation.
Centre manager Susan Byth said her team "hope to continue to offer this vital service in Warrington".
"We have had enormous support from the public and we are working hard to ensure that we can finance our work and be sustainable in the future."
04.12.2017
11:58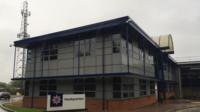 Fire authority councillors want to be able to raise more from council tax without the need for a referendum.
29.11.2017
14:22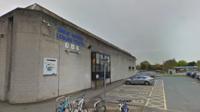 Livewire Warrington was awarded the £3.8m contract in 2012 but the council says "no rules were broken".
14.11.2017
11:58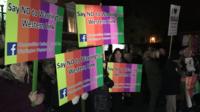 Warrington Council says the road is "essential", but campaigners fear increased pollution and noise.
15.09.2017
08:33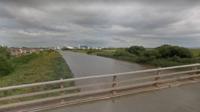 A new road and high-level bridge is to be built spanning the Manchester Ship Canal in Warrington.
Back to top