Party
Seats

Change

+/-
Labour

Seats

43

Seats +/-

+2

Liberal Democrat

Seats

11

Seats +/-

-1

Conservative

Seats

3

Seats +/-

-1
Council background
Type

Unitary Authority

Seats up

19 seats up for election - Third

Boundary change

No
Latest updates
Warrington Borough Council
10.09.2019
17:21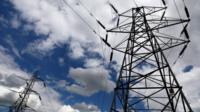 Together Energy made a £7m loss last year but Warrington hopes it will generate funds for the council.
11.07.2019
17:39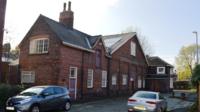 Plans for a new theatre in Warrington have been dropped, the borough's council leader says.
09.04.2019
15:19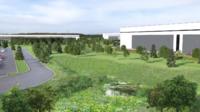 Developers say the proposed site could create more than 4,000 jobs and £7m a year in business rates.
26.03.2019
12:41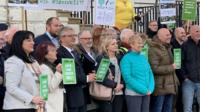 Plans to build over 7,000 homes on green belt land around Warrington are approved by the council.
10.01.2019
13:36
'Major retailer' to take over Warrington M&S site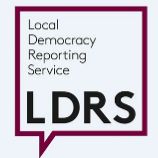 Local Democracy Reporting Service
A major company is set to move into the former Marks & Spencer unit in Golden Square shopping centre in Warrington, the council said.
The site has remained empty since the retail giant closed the store in July 2017.
Warrington Borough Council's executive board recommended on Monday to approve Marks & Spencer's request to buy out its 125-year lease.
The authority is understood to be in talks with a major high street retailer, but its name remains a closely guarded secret.
This opportunity, if delivered, will support and enhance our current town centre offer while also providing best financial value to the council.
08.11.2018
16:56
Eddie Stobart warehouse plans rejected
Plans to build a £75m Eddie Stobart warehouse on green belt land in Cheshire have been rejected.
The proposals for a new national distribution centre at Stretton Green Distribution Park in Warrington have been rejected by council planners.
Eddie Stobart predicted the plan could create about 480 jobs.
But councillor Judith Wheeler said the "shameful" proposals show the firm's "arrogance and utter contempt for the local community,".
16:07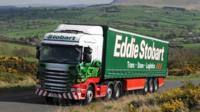 Councillors say plans for a new distribution centre in Cheshire would harm green belt land.
07.11.2018
17:10
Council's poor soundproofing left resident 'suffering hugely'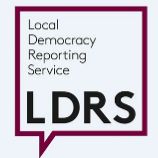 Local Democracy Reporting Service
A resident "suffered hugely" from their neighbours' noise due to poor council soundproofing installed at his home, the Local Government Ombudsman has found.
The ombudsman upheld the resident's complaint against Warrington Council, finding the authority had failed to respond properly to complaints about noise disturbance from neighbouring properties.
The resident, named only as Mr X, bought the mid-terrace house in Penketh from the council in 2007 under the Right-to-Buy scheme but highlighted concerns about noise.
The ombudsman agreed he had been forced to put up with "unreasonable levels" of noise due to a lack of sufficient sound insulation.
The council was responsible for the fabric of the properties next to Mr X's home until 2010.
A spokeswoman said the council would be taking steps to "address these issues".
01.08.2018
17:56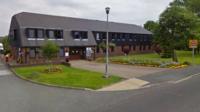 A plan to put sex offenders in an open prison near a school is scrapped after local criticism.
10.07.2018
17:37
Warrington should get first theatre since 1991, report recommends
Plans to return live theatre to Warrington for the first time in a generation have moved a step closer.
Warrington's cultural commission, set up following its failed City of Culture bid last year, has produced 15 proposals after consulting the public.
Residents felt the town lacked a "cultural identity". Many demanded a new theatre to replace Crosfields Centenary Theatre, which shut in 1991.
The 15 recommendations were backed by Warrington Borough Council on Monday.
Back to top