Stranger Things actor Jamie Campbell Bower praised for addiction post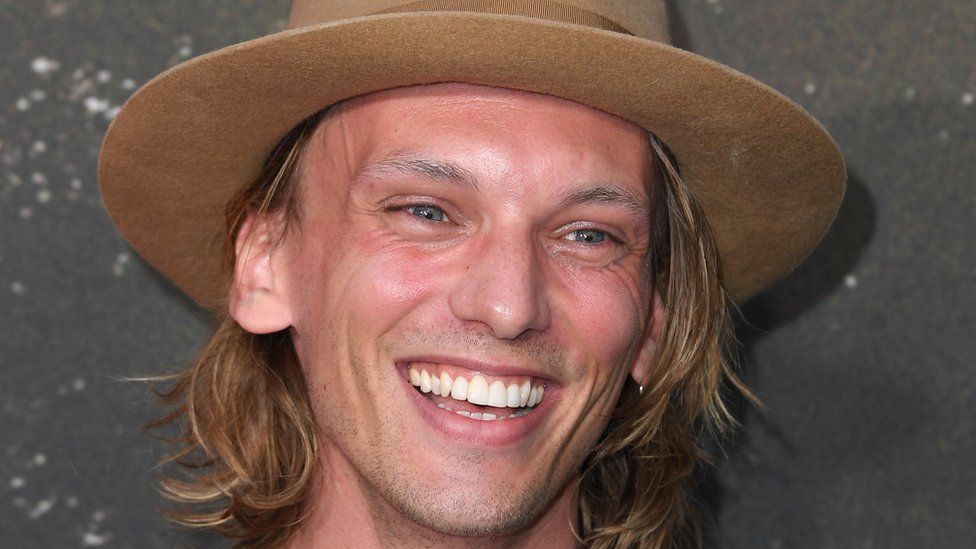 Stranger Things star Jamie Campbell Bower has been praised for speaking publicly about his struggles with addiction.
The 33-year-old actor announced he was celebrating seven-and-a-half years of sobriety in a Twitter post.
His message received thousands of likes and replies from his 950,000 followers.
Addiction charity Turning Point said a high-profile figure speaking openly made it a "little less scary" for others thinking about seeking help.
Jamie posted a two-part tweet telling fans about his problems with addiction and his time in hospital receiving mental health treatment.
He ended on a hopeful note, saying "each day is a chance to start again", adding: "For anyone who wakes up thinking "oh god not again" I promise you there's a way."
12 and a half years ago I was in active addiction. Hurting myself and those around me who I loved the most. It got so bad that eventually I ended up in a hospital for mental health. I am now 7 1/2 years clean and sober. I have made many mistakes in my life

— Jamie Campbell Bower (@Jamiebower) July 27, 2022
He received thousands of responses, most thanking him for his openness.
Stranger Things fan Gwen, 25, was among those who replied to Jamie's tweet.
Speaking to Radio 1 Newsbeat, she said: "To see him struggle and have made it out the other side as a bright warm person just gave me so much hope myself."
Jamie has also discussed his mental health struggles when performing with his band, Counterfeit, especially on their song It Gets Better.
Nat Travis, from addiction charity Turning point, said a well-known person speaking out was a boost for organisations looking to encourage people to access help and support.
"A figure like Jamie being able to come out and do this helps people to identify that it could happen to anybody," she said.
"It makes it that little bit easier and that little bit less scary for other people to come forward and be able to get that help that they need."
Related Internet Links
The BBC is not responsible for the content of external sites.