Love Island's Amber Gill: 'Writing sex scenes is a little awkward'
By Megan Lawton
Newsbeat reporter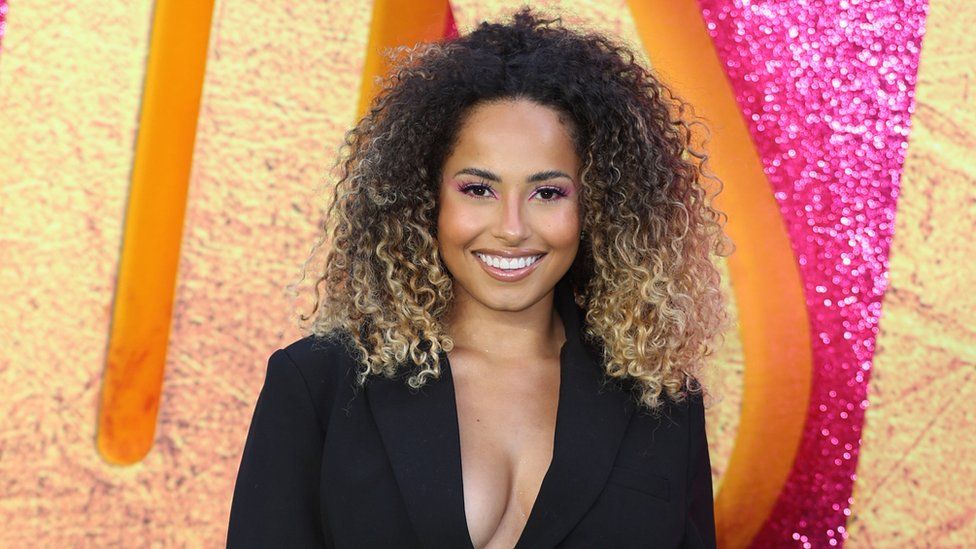 We're T-minus one day away from this series of Love Island - the show which strands a group of singles together for two months - coming to a close.
You might think dating and finding "the one" could be the basis for a thrilling romantic novel.
At least according to former Love Islander turned author Amber Gill. The reality star recently published her first romantic novel and says the show is "too chaotic" to be romantic.
"There's far too much drama to be writing about. I'm all about escapism," she tells Radio 1 Newsbeat.
I can't understand why these women are taking these men back every time STOPPPPPP #loveisland

— Ambs (@AmberRoseGill) July 19, 2022
Unlike Love Island, Amber says she wants her book 'Until I Met You' to be a lesson in promoting healthy relationships.
"Even though it's a love story, I used it as an opportunity to show how valuable friendships are," she says.
"I want any younger people reading it to know that friendships are as just as important as romantic relationships."
The book, set in Tobago, is published by Mills & Boon. If you're not familiar, they're a publisher that specialises in romantic and erotic fiction.
They've been around since 1908 and their books were typically written and read by white-middle class women.
But Amber says they're trying to change that.
"I've always loved romantic fiction since I was young, but there's been a lack of diversity among the characters," she says.
"Mills & Boon looked inward and realised they could be doing better."
Locating the book in Tobago was important to Amber, whose family are from the Caribbean island.
"It's important we understand other people's experiences in life. It makes us open our eyes to the world," she says.
'Mum reading it makes me feel weird'
The book tells the story of Samantha, who goes to Tobago for her best friend's wedding.
When she flies out she's in a relationship and hoping for a proposal, but is dumped shortly after.
It wasn't until writing the book that Amber realised how much people judged romantic fiction as a genre.
"People are so snobby about romance but I've always loved it," she says. "I think it's nice to escape and read about happy endings."
As you might expect from a book about love there are several sex scenes, though Amber says they're not too naughty.
"If we're talking Nando's spice level, it's like a medium," she says.
Although, she jokes, knowing her Mum is reading it makes her feel odd.
"When I was writing those scenes I was trying to avoid being sexy, but you can't avoid it. No one wants a mellow book, we all need a little bit of spice."
Amber co-wrote the book with Nadine Gonzalez, a US romantic fiction author, and says it made the process easier.
"We needed two sexy scenes minimum which at first I wasn't happy about, but it's part of romance, isn't it? It was a little bit awkward but I'm happy I had a co-writer".
The beauty of a book in comparison to a film like 50 Shades of Grey is that readers get to use their imagination.
"You can really get lost and create your own images. The book isn't super explicit, it's more about what we're alluding to," Amber says.