Festival drugs: Warning over 'imposter' substances threat
By Manish Pandey
Newsbeat reporter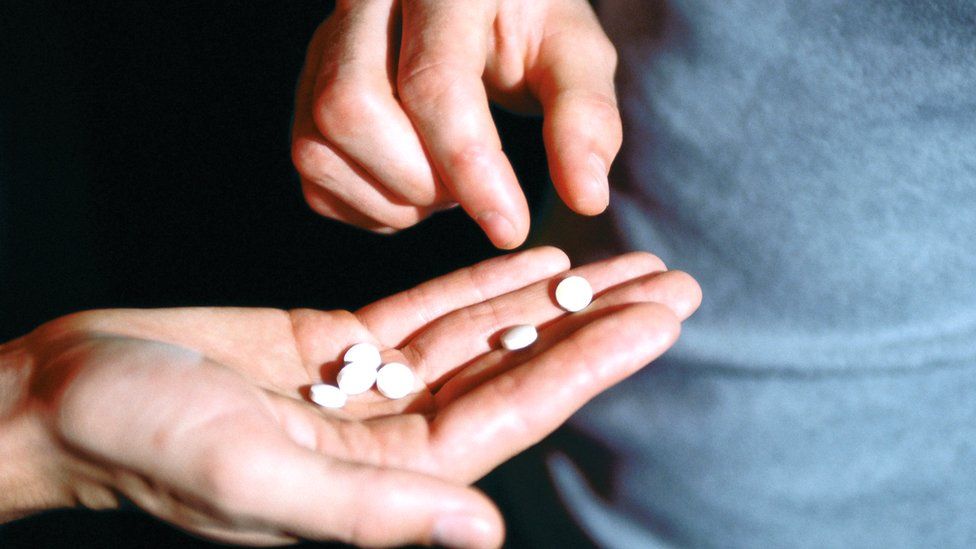 Festivalgoers have been warned to beware of "imposter substances" this summer.
Drug testing charity the Loop said it found Teenage Mutant Ninja Turtle pills with double the normal amount of MDMA at this year's Secret Garden Party.
"It presents an unusual risk, above and beyond the [usual] risks," according to The Loop's senior scientist Guy Jones.
The Loop discovered the ninja turtle-shaped tablets on sale at the event in Huntingdon had 2.5 times the typical amount of ecstasy in them.
Teddy Bear pills in circulation at the festival had up to 1.5 times the normal dose, and testers also found SoundCloud pills containing plaster of Paris.
They found a powder marketed as MDMA was actually N-ethylpentylone, a drug similar to MDMA that can cause insomnia and psychosis for up to 36-42 hours, according to Guy Jones.
He tells Radio 1 Newsbeat that it's a "really insidious" product as people relying on their five senses can't tell it's not the real thing.
"If people have bought MDMA and they are expecting it, they are likely to be equipped and understand the risks they are exposed to and how to mitigate those risks," he says.
"Things like staying cool, keeping well-hydrated and moderating their dose. When there are unexpected risks added, that throws off people's ability to mitigate those risks."
He says the majority of people do "not want to take these nasty substances".
If people do feel unwell at a festival, Guy advises seeking medical help, with medics on site to assist.
"They're not there to judge people. They are there to help people, and not get them in trouble."
Can festival organisers do anything?
Guy says it's difficult as "aggressive searches on the gate to prevent substances getting in" can result in people "consuming all of their stash in the queue".
From The Loop's research, "people who buy in the festival are more likely to buy dangerous substances with unexpected risks", Guy says.
He says organisers should make sure there are water points on site so people can stay hydrated.
"And having a testing service available on site to help people who are going to that festival, dodge those dodgy substances," he adds.
FRANK provides a confidential service to anyone wanting information, advice or support about any aspect of drugs.