Mabel says social media comments made her want to quit
By Iqra Farooq
Newsbeat reporter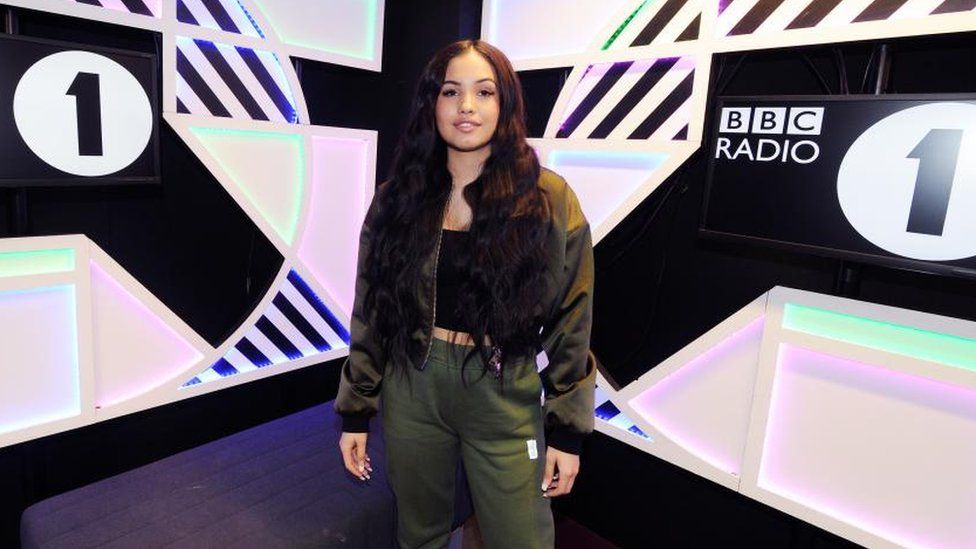 Being a modern pop star creates an image of confidence - colourful outfits, complicated dance moves and posting about it to millions of fans on TikTok.
But singer Mabel says the pressure that comes with the job almost made her want to quit.
In the run-up to her new album, the 26-year-old admits she hit a breaking point and moved back home.
"There were moments where I had thoughts about giving up," she says.
From Finders Keepers to Don't Call Me Up, Mabel has had a string of top hits.
But despite all the success, she says the comments on her posts became too much and affected her confidence, making her wonder whether the fame was all worth it.
"There were moments where I had thoughts about giving up," she tells Radio 1 Newsbeat.
"I was tired from the couple of years prior to lockdown. I'd never experienced success like that, nothing can prepare you for that.
"The comments and scrutiny, especially with being a young woman, is difficult and it becomes heightened when people are watching your every move.
"Some things will remain personal but I had to take a social media break."
'Social media hasn't gotten any better'
Just this week, Black Widow actress Florence Pugh hit back at men who body shamed her for posting a photo in a see-through dress.
And Mabel says the issue is too common for women in the industry.
"I have definitely been in that place," she says.
"It's a day-to-day thing. Sometimes I can't face it but I know when I'm feeling confident enough to post something that might get backlash."
Mabel says she's in a much better place now after learning to block out the criticism and taking up activities like meditation.
But she says social media companies need to "take more responsibility for the bullying that goes on".
The singer says Harry Styles, who she became friends with when they went on tour in 2018, gave her advice on how to deal with the toxic side of social media.
"People are always going to have an opinion and I sometimes felt like it was too much. I'm one of those people that will overthink the smallest things," she adds.
"And social media hasn't gotten any better - I'm just more confident."
Mabel's opened up about these personal lows on some of the tracks on her second album, About Last Night, and hopes her honesty will help others.
"To anybody who is stuck in that social media place, it's not real life and doesn't define you," she says.
"Take a break if it's defining your happiness."