Shinzo Abe killing: Hideo Kojima threatens to sue over false posts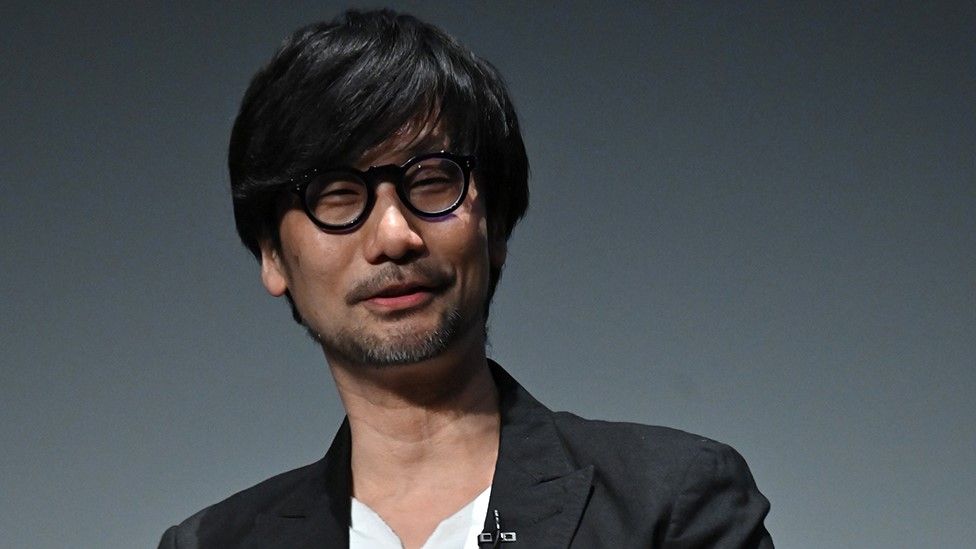 A legendary video game developer has threatened to sue over hoax posts portraying him as Shinzo Abe's killer.
The images were shared by a French politician and reportedly broadcast by Greek and Iranian news outlets.
Kojima Productions said it "strongly condemns the spread of fake news and rumours that convey false information".
The 4chan post used a photo of Kojima and falsely labelled him as a "left-wing extremist" with a criminal record.
It also included a picture of him wearing a type of Ushanka, or fur hat, worn by soldiers in communist Russia, and another of him standing next to a picture of Marxist revolutionary Che Guevara.
Screenshots on social media showed Damien Rieu, a French politician associated with the country's nationalist movement, had tweeted out images of Kojima with text translated to: "The far-left kills".
He has since deleted his tweet and issued an apology to Kojima, saying he "naively took a joke for information" and "was wrong not to check before sharing".
In response, the game director's company tweeted a statement warning it would consider legal action over the spread of false information.
Mr Abe died last Friday after he was shot with a homemade gun.
Police say the suspect, named as Tetsuya Yamagami, 41, has admitted the killing.
By Shayan Sardarizadeh, BBC Disinformation journalist
In the immediate aftermath of a tragedy, details are often murky and emotions run high.
In the absence of reliable information, misleading claims fill the gap, and Mr Abe's assassination wasn't an exception.
False claims that the assassination was staged, that Mr Abe wasn't bleeding in pictures, that the man arrested was not the real suspect, and that he was Korean or Chinese, were posted on Japanese social media.
But in other parts of the world, the focus was on Mr Kojima and a play on a racist trope about Asians.
Arguably the biggest hub of internet subculture, 4chan has been responsible for many false claims and memes.
This isn't the first time Mr Kojima has been the target of online misinformation. Posts falsely accusing him of "aborting and mummifying a baby" went viral just a few weeks ago in the context of abortion debate in the US.
As always, the best practice is to wait for reliable information from relevant authorities and trusted news sources, and avoid sharing unverified claims, no matter how viral they may be.
Japan's longest-serving prime minister, who served for a year in 2006 and then again from 2012 to 2020, before stepping down due to health reasons.
Abe later revealed that he had suffered a relapse of ulcerative colitis, an intestinal disease.
While he was in office, he pushed more assertive policies on defence and foreign policy and wanted to amend Japan's pacifist post-war constitution.
On Japanese social media, the hashtag "We want democracy, not violence" was trending throughout Friday, with many users expressing their horror and disgust over Mr Abe's killing.