Ghost broking: Young and vulnerable people targeted by insurance scam
By Manish Pandey
Newsbeat reporter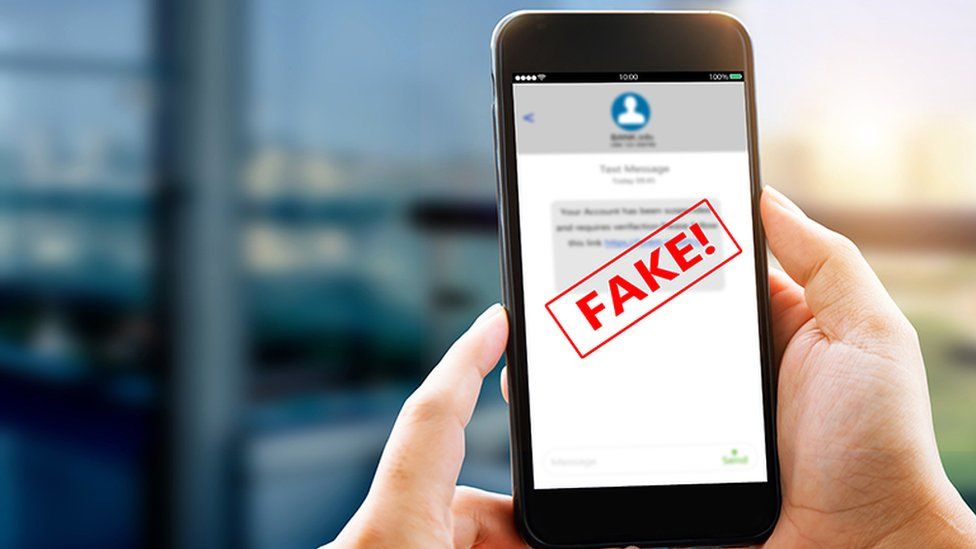 Ghost broking. It's a term you may not have heard before, but it's thought up to 21,000 people in the UK have fallen victim to this car insurance scam.
People should "safeguard their personal finances against fraud" amidst the cost of living crisis, warns The Insurance Fraud Bureau (IFB).
It comes after an investigation by Which? found a scam has given motorists fraudulent cover.
"Young and vulnerable people are constantly being targeted online with fake car insurance deals," says Ben Fletcher, director at the IFB.
The IFB says insurers last year collectively reported more than 21,000 policies that could be connected to the scam.
"The cost of living crisis means it's never been more important for people to safeguard their personal finances against fraud," he added.
More people looking for cheaper deals can "be an additive" to the scam, according to cyber security expert and former crime officer Jake Moore.
Ghost brokers can be individuals or groups that are unlicensed, who pose as middlemen for insurance companies and claim to be able to find cheap car insurance prices for those struggling to get affordable cover.
They have various ways of operating - including selling bogus paperwork to victims, and they'll often sell a policy that will appear against the vehicle on the Motor Insurance Database.
"They might advertise on student websites or through WhatsApp and social media," Jake says.
The problem, according to Jake, is they will go and cancel it without you knowing a couple of weeks later, so they'll get the money back.
Then you'll be without insurance, leaving you potentially liable for fraud and at risk of penalties for driving uninsured.
In 2021, ghost broking victims who contacted Action Fraud reported losses of £1,950 each, on average.
So what can you do to avoid falling victim to this scam? Here are Jake's tips.
Look for proper contact details
"People need to be very wary of brokers using just their mobile phone, or WhatsApp or just their email as a way of contact," he says.
"And you need to really stick to the authentic roots of car insurance. If a deal seems too good to be true, it probably is."
"For peace of mind, you can actually go and check out on the Financial Conduct authority's website for a list of authorised brokers."
If they aren't authorised - stay away.
After using a broker, get in touch with the company they've given you to "double check your car is insured".
"If you aren't insured, then you're going to be losing a lot more money than the savings you've had from using that broker."
Friends and family are there to help
When you come across a really good deal on a shopping trip, you might share it with your friends and family. Do the same for car insurance deals.
"It goes back to erring on the side of caution. Why is something less than what you'd expect it to be? Is there a reason?"
"Usually someone else points out that it could be a scam, and they might be the first one to go and search online and realise it may be part of a con," Jake adds.
People don't like reporting things on social media "because they think it's not going anywhere", Jake says.
"But if lots of people get together and do report it, then it will be seen by a human pair of eyes. And they will do what they can to block those accounts."
Why is it so hard to stop?
Jake says scammers "are very good at tailoring their craft" and looking for ways to con people.
"The government really struggle with the sophistication behind these new emerging scams, they're, they're often one step or even two steps behind."
Jake has investigated these crimes for cyber police and says "it's getting more difficult every day."
"It comes back to that education, making people aware this actually happens. So just by talking about it, it makes those people better protected."
Please include a contact number if you are willing to speak to a BBC journalist. You can also get in touch in the following ways:
If you are reading this page and can't see the form you will need to visit the mobile version of the BBC website to submit your question or comment or you can email us at HaveYourSay@bbc.co.uk. Please include your name, age and location with any submission.