Adele Roberts: Radio 1 DJ reveals she's free from bowel cancer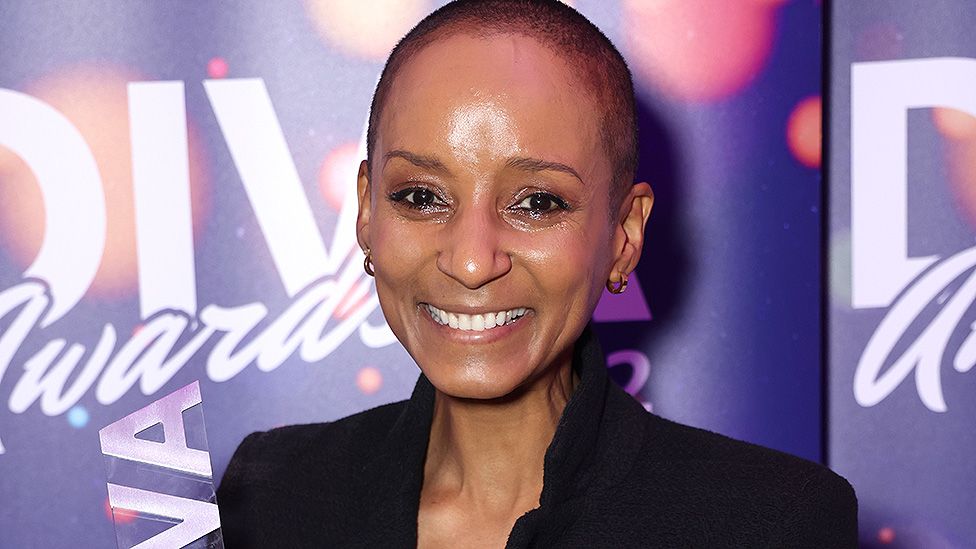 Radio 1 DJ Adele Roberts has revealed she's free from cancer after eight months of treatment.
Writing on Instagram, she said it was "the day I've been waiting for" and the news "took my breath away".
Adele first revealed she was undergoing treatment for bowel cancer on 24 October 2021.
"Everything we've been through seems to be swirling around in my body and life feels a bit surreal at the moment," she wrote.
"But I am so grateful! I am counting my blessings."
Adele has spoken openly about her cancer journey, and her stoma, during her treatment.
In her post, she also paid tribute to other people with cancer, revealing they had inspired her during treatment.
"I am also in awe of anyone dealing with cancer. The courage, the strength, the determination… and at times, the humour you have shown has been nothing short of super human," she wrote.
"You've inspired me and given me the fire to never give up. You're warriors and it's thanks to seeing you being so strong that's kept me going.
"Feel the fear and do it anyway. Sometimes it took me all my strength just to get out of bed and face the day but I still did it."
Adele also thanked her friends, family and doctor for their support during the past eight months.
She gave a special mention to partner Kate Holderness, calling her "the reason I had the strength to get out of bed every morning".
Adele was recently honoured at the Diva Awards, picking up the Diva Choice Award for for raising LGBTQ+ awareness in broadcasting, and for sharing her cancer journey.
What are bowel cancer symptoms?
A persistent change in bowel habit - going more often, with looser stools and sometimes tummy pain
Blood in the stools without other symptoms, such as piles
Abdominal pain, discomfort or bloating always brought on by eating - sometimes resulting in a reduction in the amount of food eaten and weight loss
Most people with these symptoms do not have bowel cancer, but the NHS advice is to see your GP if you have one or more of the symptoms and they have persisted for more than four weeks.