Adele at Hyde Park: Singer Ruti part of star's all-female line-up
By Jordan Kenny
Newsbeat reporter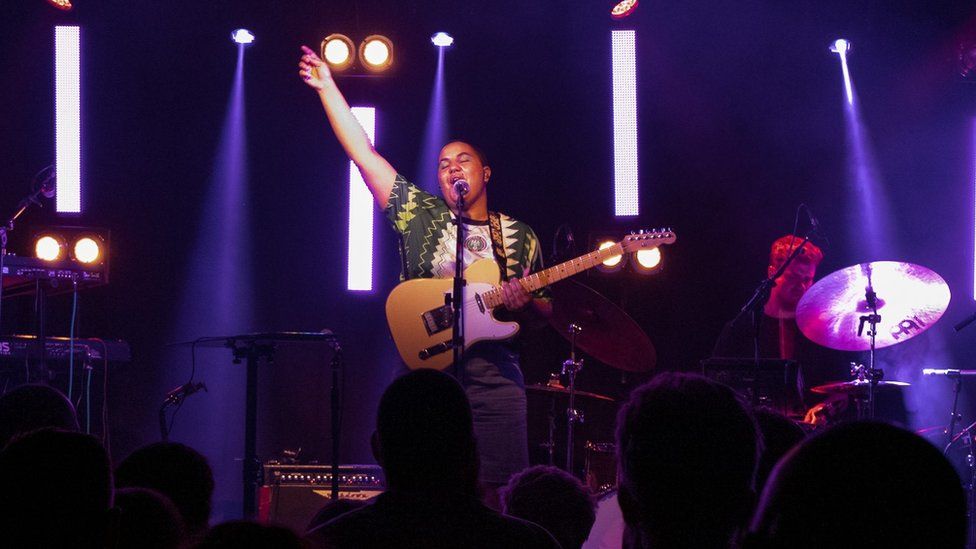 Singer-songwriter Ruti says it's "mind blowing" to be part of Adele's all-female line-up for her Hyde Park gigs.
The Easy On Me singer has picked "artists that I'm obsessed with" to support her at her outdoor London gigs on 1 and 2 July.
Kacey Musgraves, Gabrielle and Mahalia are among the big names that will be joining Adele on the main stage.
And 22-year-old Ruti says she was on the Tube when she found out she'd be joining them.
"My agent took the call. And she was like: 'Do you want to play the Adele show?," Ruti tells Radio 1 Newsbeat.
"I screamed in Tottenham Court Road station and lots of people were staring at me.
"I don't really know how to explain it when I think about it and talk about it, because it's quite unbelievable for me."
This isn't Ruti's first taste of the big time - as a teenager she won The Voice UK in 2018.
But she agrees the Adele gigs will be the biggest moment of her career.
"I think on the day I'll be nervous, and I'll feel a lot more on my stomach, but right now I'm just excited," she says.
"I'm doing as much as I can to prepare myself and I'm just really looking forward to it. I know it's going to be a lot of fun."
And how does it feel to have Adele as a huge fan?
"It's so mind blowing. Adele was one of the big artists that I just aspired to sing like when I was younger," Ruti says.
"So the fact that it's kind of come a bit full-circle where I'm supporting her, that she wants me to be at this show, I don't really understand what's happening."
Ruti was just 11 when Adele released her second album 21, which was one of the first albums she ever listened to properly.
"She did a breakdown video that came along with the the download and I used to watch it all the time," she says.
"And I used to listen to the album like every night when I was meant to be asleep, or just had my little headphones in, under the covers."
Asked if she'll say Hello when she meets Adele next weekend, Ruti says she is going to play it cool.
"Maybe if it's the right time then I might just say thank you for all of your albums, especially 21. She's released two amazing albums since then, but that one was very significant in my journey," she says.
Adele's Hyde Park gigs - where 65,000 fans will be belting out Someone Like You each night - will be her first ticketed concerts since she performed at Wembley Stadium in June 2017.
They were announced in October before Adele released her fourth studio album 30.
She was meant to be performing a 12-week residency in Las Vegas from January to April but that was controversially postponed just 24 hours before the opening night due to "delivery delays" and Covid.