Harpz Kaur: Asian Network job was 'like winning the lottery'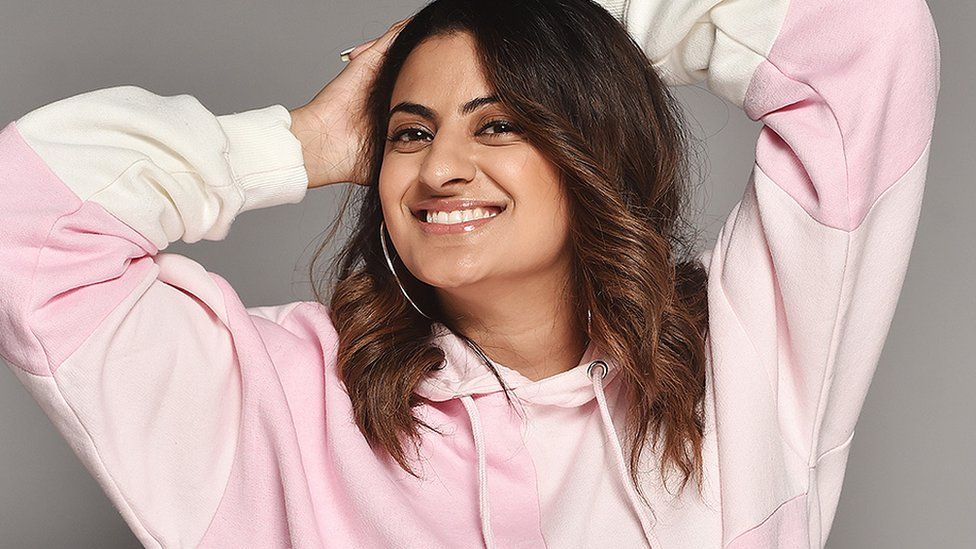 There's just one thing on Asian Network breakfast presenter Harpz Kaur's mind when she finishes the job this week: a lie in.
After five years in the morning slot, this week marks Harpz's final show for the station.
"I just want to take a very long break and sleep because I feel like I haven't slept in a lifetime," she says.
"But I'm probably going to wake up at 4am for many more months to come. My body clock is all over the place."
She describes setting her alarm at that time every morning, to get to the Asian Network studios to present the show, as "a job in itself."
And while she says the job made her feel like she was living in the fast lane, Harpz also admits the pressures of the early mornings and the role could also make it feel like "there was no time to breathe".
"I think only now that I'm leaving, looking back and reflecting quite a bit I've told myself, you need to slow down Harpz and actually really look back and enjoy every moment," she says.
"If I'm honest, I don't think I had the time or the chance to do that properly."
But despite the pressures, presenting Asian Network breakfast was something of a dream job.
"For me, someone who had come from community radio and had worked in it for, like, eight years at that point, this was like everything.
"This was like winning the lottery."
'So proud' of representation
One of her highlights has been watching artists - such as Joy Crookes and Priya Ragu - emerge as new talent and establish themselves on the Asian music scene during her time on the show.
"I've seen people start their journey from the minute I started on the Asian network, and now I'm leaving, they've gone on to perform like on the biggest stages in the world.
"They're in the charts, they're making mainstream moves, they're making huge noises out and about and it's so nice to follow someone's growth like that."
"I'm just so proud to see so much more representation now on like, big platforms and big stages and big spaces."