Dolly Alderton: Dating apps make insecurities worse
By Megan Lawton
Newsbeat reporter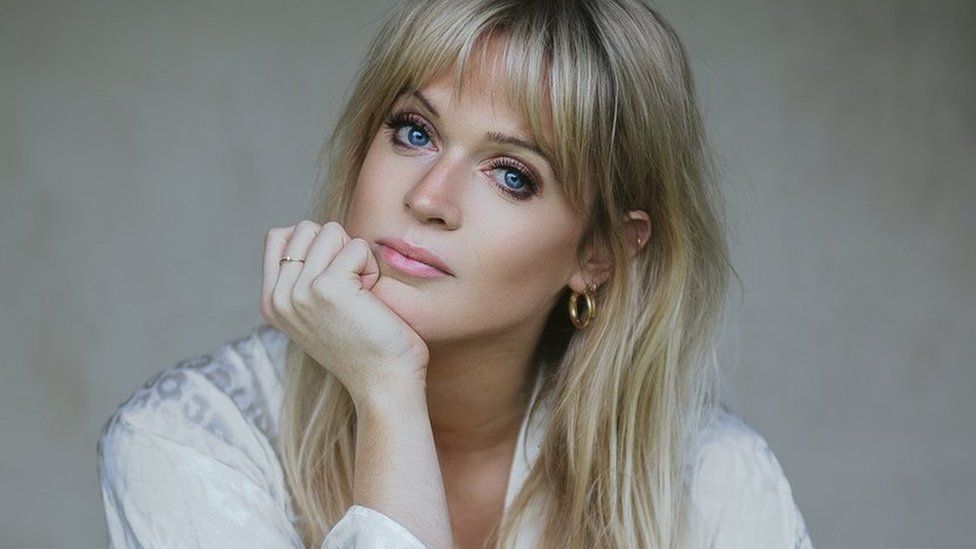 In 2012 London hosted the Olympics, Carly Rae Jepsen topped the charts with Call Me Maybe and dating apps Tinder and Hinge were launched.
The launch of those apps is what writer and modern-day agony-aunt Dolly Alderton remembers well. She tells Radio 1 Newsbeat they changed the dating world overnight.
"I feel lucky to be a millennial that dated before apps," she says.
"I was 27 when they launched and remember going to bars and suddenly seeing men looking at digital avatars on their phone rather than engaging with people around them."
The book, which was published in 2018, is a collection of dating and friendship stories about heartbreak, joy - and everything in between.
Supermodels and heartbreak
After the book's release, Dolly says she received loads of messages from readers saying they found her experiences relatable - including from a supermodel.
"The strangest thing happened. I had an Instagram message from Adwoa Aboah, possibly the most beautiful woman on earth, saying, 'I've never identified with a book about heartbreak this much'.
"And I thought, if the most beautiful woman in the world is telling me she can relate, then how reassuring is that?"
Dolly also holds a position as a modern-day Agony Aunt for the Sunday Times Magazine. She says many of the problems submitted to her are about online dating.
"I get so many messages about apps and ghosting. We all have baggage and I think those anxieties have been heightened to a new level."
"Before dating apps, you focused solely on the human in front of you and how they were behaving, but now there are so many versions of them to analyse, like on WhatsApp, Instagram and Twitter".
"So many messages I get are about what to do when your partner is liking the pictures of other people and 'does it matter if my boyfriend won't put me on his Instagram'?"
Four friends. One story of great love. A messy, raucous stumble into bad dates and heartaches - and surviving your twenties. The bestseller from the heart of Dolly Alderton.
'Getting our heads around ghosting'
It's part of an agony aunt's role to be compassionate, but Dolly admits not everyone has the same level of understanding when it comes to modern dating problems.
"We're all getting our heads around ghosting and what the effect of it is. I don't think everyone understands that ghosting is so much more than a breakup.
"It can make you feel like the relationship had been a kind of delusion."
Ghosting is when someone cuts all contact, without explanation, and ignores attempts by the other person to get back in touch.
In terms of giving advice for dealing with heartbreak, Dolly says there's one saying she always comes back to.
"There was a psychologist who found heartbreak has no correlation with the length of time you were with that person.
"It's about what that person represented to you and what that relationship meant to you.
"It might be the first person you felt ever understood you or the first person you've ever had a real sexual connection with".
In light of that she says, it's important to extend kindness to anyone going through relationship troubles, whether it's divorce or a breakup after a short-term relationship.
Despite being heavily focused on heartbreak, the TV adaptation of Everything I Know About Love is anything but miserable.
"It's silly and fun and there's lots of dancing, but it will make you cry."
So, knowing everything Dolly knows about love, what would an agony aunt's advice be to her younger self?
"I wish I could tell every 20 year old that you don't have to become a different person in romance to the person you are in friendships."
"The person you are with the people you're most comfortable with is the person who deserves to be loved by your partner."
Everything I Know About Love airs on BBC One on 7 June.