Joy Crookes on the importance of giving platforms to artists from minority groups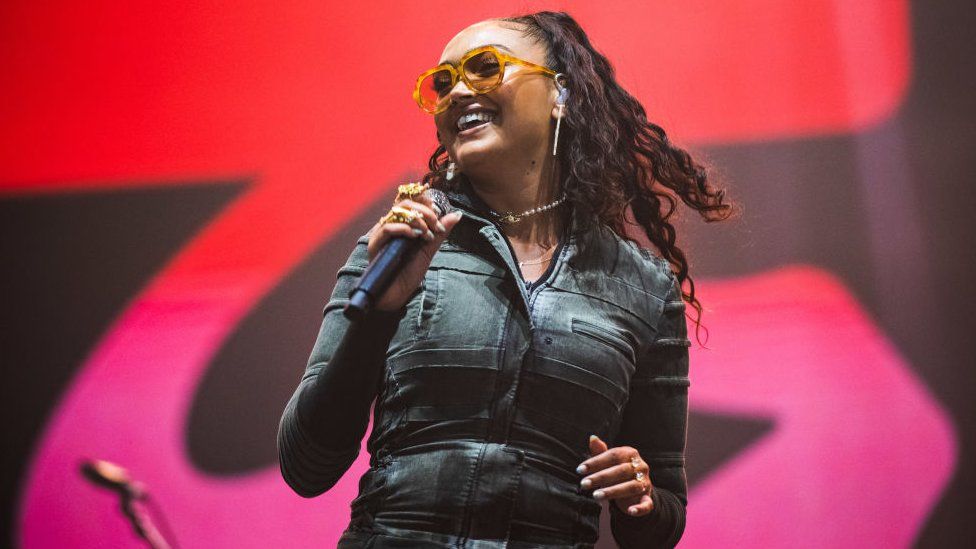 Singer Joy Crookes says it's important musicians from minority groups are given a "platform" to release their work.
The 23-year-old Brit Award nominee was speaking to Radio 1 Newsbeat after her set at Big Weekend in Coventry.
She believes the number of independent artists and labels can be a good thing for minority communities.
"Accessibility is really important especially for people who come from backgrounds where it's not easy to get into music," she tells Newsbeat.
"Even for myself I don't come from anything entertainment wise. I didn't go to Brit school, my parents aren't entertainers, I don't have famous friends."
Joy says her lack of existing connections made it harder for her when she was starting out and thinks it's important for minority communities to have a platform and way to access creative industries.
The singer, who's from South London, comes from a mixed heritage family, her mum is from Bangladesh and her Dad is Irish.
"I Irish danced in one of my videos, I broke my metatarsal in my foot Irish dancing - it's all for the art."
Joy also says representation isn't just about what people look like - but also about what they believe in.
She often talks honestly about culture and identity in her music.
"I maybe just say things that people don't want to say - I think that translates in my music because I'm not very good at lying," she says.
She also feels that representation is more than a façade but also about personality.
"I feel represented by Kate Nash. We don't look the same but I felt like her honesty was so refreshing when I first heard her."
Joy is touring at the moment and says she's also writing her second album - a follow up to her debut album Skin, which was released in October 2021.
"I like to take my time with it because I want it to be really good."
After performing on the Future sounds stage at Radio 1's Big Weekend she told Newsbeat she said she felt a bit of "imposter syndrome."
"I was looking at the line up thinking 'wow' I'm really sitting in that line up."