Will two-year football kit cycles become the norm again?
By Rick Kelsey
Newsbeat reporter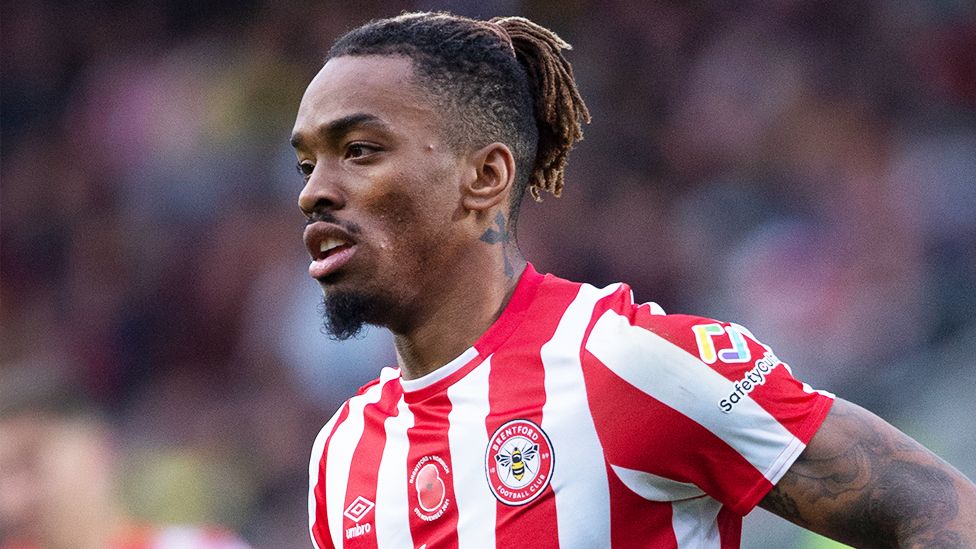 Brentford FC made a big announcement last week - that it's keeping the same home kit for two seasons in a row. That's not normal for Premier League clubs.
The club says the move will play a part in being sustainable and saving fans cash.
Gavin Hope, who runs Football Kit Geek, tells Radio 1 Newsbeat that Brentford's plans to hold on to their current kit for an extra season "is the start of something".
"In the Premier league and the Championship I think this will be the norm - two-year cycles for kits."
Brentford's chief executive Jon Varney says everyone at the club is "fully behind" the decision.
"Whilst it is not normal practice for Premier League clubs to roll a kit over for two seasons, fans have told us that they would be in favour of the savings that a two-season shirt would provide," he adds.
Brentford's adult home replica shirt currently costs £49, while shorts are £25. Full kits at some clubs can cost more than £100.
The club also says it wants to be more sustainable. A shirt made from polyester - as most football shirts are - has more than double the carbon footprint of one made from cotton (5.5kg of carbon dioxide per shirt compared to 2.1kg).
Even recycled polyester takes hundreds of years to decompose and can lead to microfibres escaping into the environment.
It used to be really common for Premier League teams to keep home kits for more than one season.
Gavin, who's an expert on kit changes and designs in UK football leagues, tells Newsbeat that deals became "a lot more high-profile" in the early 2000s - such as Manchester United's deal with Nike - and since then it's been standard practice for kit to be updated each year.
Kit manufacturers pay a lot of money, especially to big teams, to make their shirts and sell the replicas.
Gavin thinks this means the very top teams in the Premier League are likely to hold out longer on single-season kits.
Clubs often stick to their traditional colours when they make changes to home kits, but the last few years have seen an explosion of colour on away kits - and it could be down to gaming.
League Two side Stevenage FC's popularity on Fifa shot up after their sponsorship deal with Burger King.
"Having these kits that stand out [creates] a global market," says Gavin.
Alex Burton, 23, reckons Fifa could be more interesting if kits didn't change so often.
The football journalism student at Derby University says Fifa are "notorious for hiding behind new kits, new faces and not doing too much different with the game".
Alex, a Chelsea fan, backs the idea of every club changing kit less frequently.
"I think the notion of it coming out every couple of years is definitely more exciting, because you have to wait for it longer."