'I made Handforth Parish Council go viral'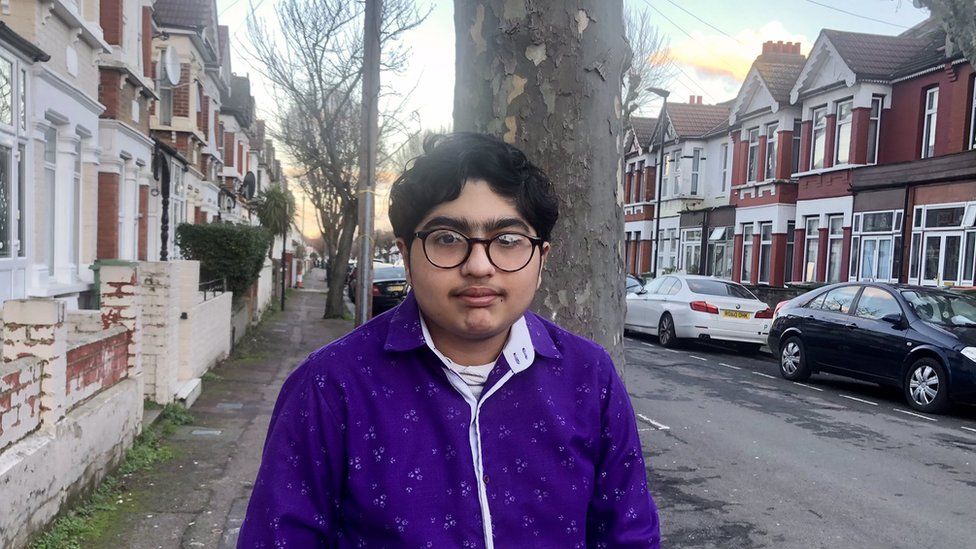 Just 24 hours ago, if someone had said 'Jackie Weaver' or 'Aled's iPad', you'd probably have been left a bit confused.
But now, thanks to Twitter, the inner workings of Handforth Parish Council have been seen by millions of people.
It's after a few clips from a very chaotic planning and environment meeting, which took place on Zoom in December, were uploaded on the site.
And the source of those clips? 17-year-old Shaan Ali from East London.
"I had like 200 new Twitter followers - it was crazy," he tells Radio 1 Newsbeat.
"Piers Morgan, Richard Osman and some great drag queens sub-tweeted it."
"I then woke up today to Greg James mentioning it on the Radio 1 Breakfast Show and I was like 'ahh this is amazing'".
Shaan, who is studying politics as part of his A-Levels, says he's got quite into watching local council meetings in his spare time, but they're normally quite dull.
"I guess I'm just fascinated by what local authorities do and the role they play up and down the country," he says.
"You have big borough councils and county councils, but it's the parish councils who directly work with communities and it's so fascinating because [they argue] over the smallest issues."
Shaan says there's always "hilarious stuff" as councillors get to grips with holding meetings online.
"You know, old men struggling to use Zoom, fun arguments - there's always something fascinating going on."
But this one really had it all.
"It is a relatable interaction that people are having on Zoom - kicking someone off or having to shout like Aled does."
He says he can see why, with the world currently as it is, that it struck a chord.
"You could see the determination in Jackie's face, trying to get people to listen, but all in all it's just such a great laugh," he says.
With such a penchant for local politics - does Shaan see himself as a future councillor?
"Probably not - I don't think I have the skills nor the responsibility because I'm incredibly chaotic and I'd end up losing case files and stuff.
"You have to have a lot of determination - as you see in that video, Jackie had to deal with everyone and it's not an easy job - I don't think I could handle it!"