Covid in sport: Joe Jacobson's wife on living with a footballer in a pandemic
By Manish Pandey and Betty Glover
Newsbeat reporters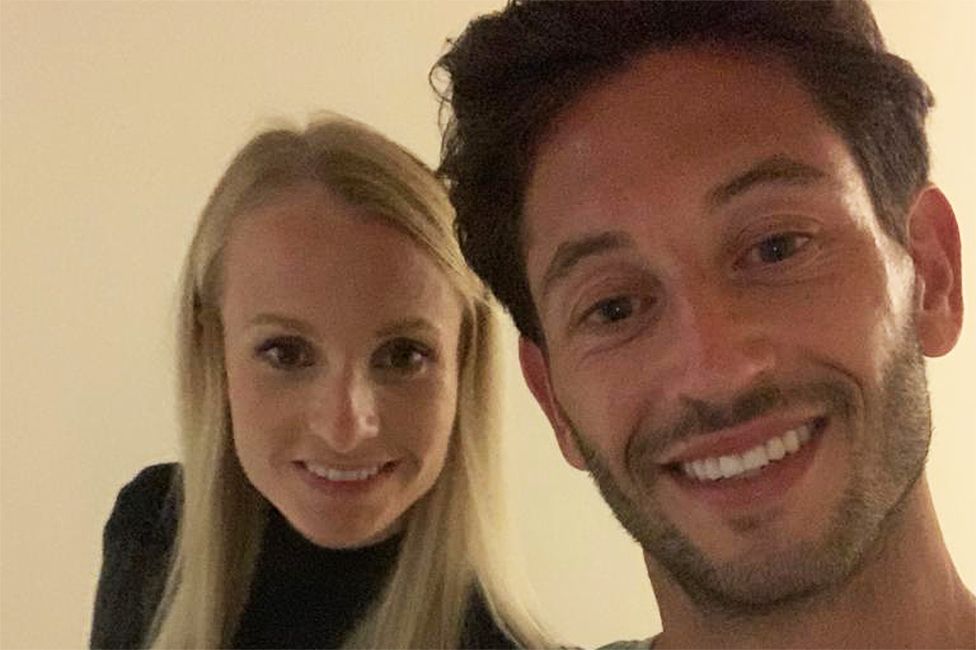 Headlines about footballers and Covid have been hard to miss lately - with questions about dressing room distancing, off-pitch partying and all those post-goal hugs.
But what's football in lockdown actually like for players and their families? BBC Newsbeat investigates.
That's what Wycombe Wanderers footballer Joe Jacobson hears every time he leaves the house.
His wife Louise says she had safety concerns about Joe interacting with people when football restarted.
"I was nervous, probably over-cleaning in the house and asking him to shower when he came home," she says.
Joe says he's doing "everything he can" to make sure he doesn't take the virus home and feels comfortable with the strict protocols in place around the game.
There are questionnaires to fill in, regular Covid testing, social distancing and, of course, masks. Players are even banned from eating breakfast at the training ground.
There are far more precautions than Louise anticipated but she admits she still has a bit of a sneaky clean when he comes home.
"He'll go up and shower straight away. And I'm probably, without him knowing, wiping down some of the light switches that he's touched when he's walked in," she says.
Joe says players are frequently reminded by the doctors, physios and the club's manager Gareth Ainsworth to follow the rules.
"He said something the other day, that there's the health issue side of things, but also you don't let your team-mates down by missing a game which could cost us," Joe says.
But even with precautions, outbreaks can still happen, with Joe's club having their game against QPR last Saturday cancelled because of an outbreak of Covid in the squad.
And their upcoming match away to Sheffield Wednesday is also off amid an outbreak in the home side's team.
"You don't know sometimes how to react," Joe says.
"Celebrations are a lot more muted than they have been just because they haven't got quite a crowd to bounce off.
"It's so difficult to do because the elation is so high that all you want to do is go and hug someone."
Louise says it's important to trust the players to make sensible decisions.
"You've got to give people the independence to manage it themselves," she says.
"If those players know that they've interacted with somebody, they need to be cautious when they're meeting somebody else outside."
One of the downsides of empty stadiums, Joe admits, is not being able to use crowd noise as an excuse for ignoring the manager.
"If you've done something wrong, now you can hear the manager and everyone can hear him having a go at you. So there's no hiding place," Joe says.
But while there may be no fans the ground, Joe is determined to continue playing for those following at home.
"It helps them look forward to something on the weekend. If they haven't got much to do, they can spend a few hours listening or watching to games when they're available."
He adds: "Whenever I'm feeling like I'm down I think I'm in a very fortunate position to still live a relatively normal life."