Cyberpunk 2077 makers apologise for game glitches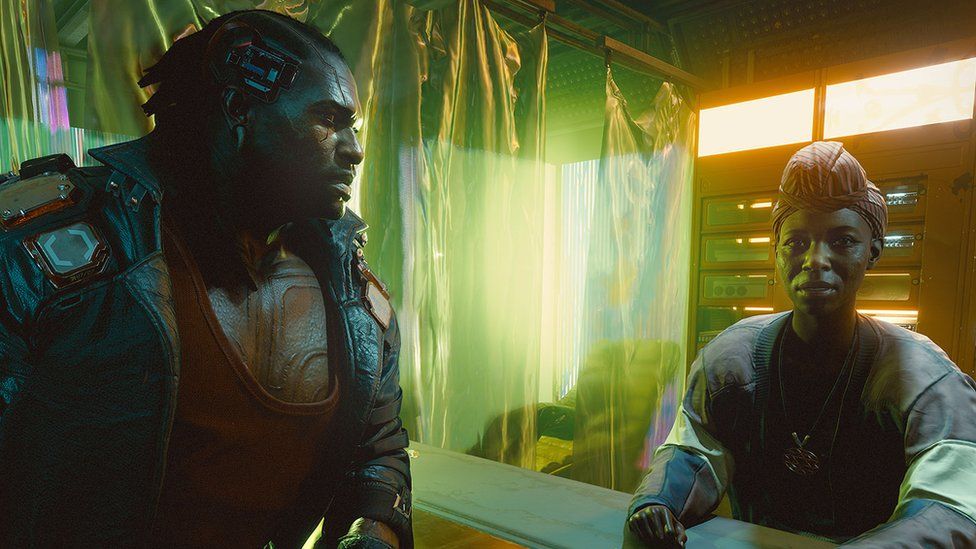 The makers of one of most anticipated games of the year have apologised and offered refunds amid a backlash from gamers about performance problems.
Cyberpunk 2077, which stars Keanu Reeves, came out last week after several delays.
Problems with glitches and crashing have mostly appeared on last generation consoles like the PS4 and Xbox One.
CD Projekt Red says it "should have paid more attention to making it play better" on those consoles.
They are now offering refunds to people who want to return the game.
Problems reported include choppy frame rates and screen tearing, but those with the newest versions of consoles have not experienced them.
Reviewers were sent a PC version of the game, which appears to be one of the reasons the problems were not reported before the game was released.
'Gamers have been let down'
Analysis by Steffan Powell, Newsbeat's gaming reporter
One of the games that has had people salivating at every preview snippet or video for years - Cyperpunk 2077 was expected by some to be one of the best games ever made.
While many reviewers still hold it in very high regard, especially when running on a PC, the problems that have made the game almost unplayable on many consoles will be a source of embarrassment for the developers.
CD Projekt Red, up until now, has been considered one of the most respected game creators in the industry. This will no doubt be upsetting and frustrating for the team that worked so hard on trying to get the game ready in time for Christmas.
Also upset and frustrated though are the gamers who feel let down by the developer's failure to be fully transparent about the performance of the game they were buying on consoles.
It's hard to tell at the moment just how damaging to the reputation of the company this incident will be.
It's not uncommon for games to be released with bugs and errors in them - and 2020 has been a year like no other, making game development even harder than it is normally.
But for the conversation around a major title to be totally dominated by issues like this is rare and has overshadowed the release.
It begs the question - why didn't the company delay release one more time until these issues were sorted?
The developers have said they will be releasing a number of patches in January and February to fix the game for players who want to hang on to their copies of the game.
Digital versions can be refunded through Sony and Microsoft online stores, while the boxed version can be returned to stores.
Made by the people behind The Witcher games, Cyberpunk 2077 sees players live in a criminal world, where they can pay to upgrade their bodies with technology.
It stars Keanu Reeves as character Jonny Silverhand.
Cyberpunk started life as a role-playing game like Dungeons and Dragons, set in 2020 and was created by Mike Pondsmith, who helped created the new game.
In the original, written in the 1980s, he predicted instant messaging and corporate control, but also flying cars - which is one things that hasn't come true - not yet anyway.