Tyler, The Creator defends Drake after crowd boo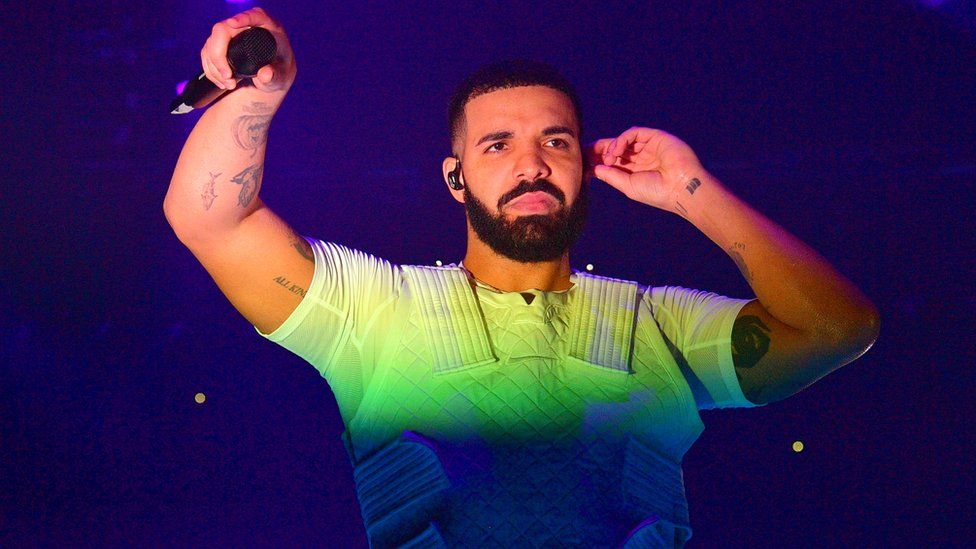 It's thought fans were disappointed when Drake was announced as a surprise performer at a festival.
Gig-goers at Tyler, the Creator's Camp Flog Gnaw were hoping for Frank Ocean.
When Drake took to the stage on Sunday evening, fans booed. The rapper cut his set short, saying: "It's been love".
Now Tyler, The Creator has responded, tweeting; "I thought bringing one of the biggest artists on the planet to a music festival was fire".
Drake has also responded, saying he's "signed a 10-year-residency" with the festival, to much amusement from his fans.
In other words, he'll be back.
The gig wasn't a complete disaster, however. Video footage of Drake's entrance showed the crowd screaming and singing along to his 2013 single Started From The Bottom.
The star was also cheered for dedicating his set to Tyler, The Creator, who has been running the Camp Flog Gnaw annually since 2012.
"I'm doing this for my brother Tyler, who started this [event] from nothing. That's not easy. Tonight, I felt like I had to touch this stage because I'm proud of my brothers, I'm proud of you."
The videos, recorded on a fan's Instagram live stream, have since been viewed thousands of times, and artists tweeted their support of Drake.
"Drake is one person having to give life and energy to a crowd of ungrateful people," wrote US singer Abra on Twitter. "To try and pull off a hype/fun show in the face of a sea of humans booing at you... I can't even imagine what that would do to my spirit."
"Just watched the Drake video," added photographer and radio host Michelle Grace Hunder. "That is brutal. Made me feel sick."
"Drake handled that [situation] so raw. Respect." wrote R&B star Kehlani on Twitter, although her post has since been deleted, and replaced with one calling Drake the GOAT (greatest of all time).