Harry Potter: Wizards Unite release date announced for this Friday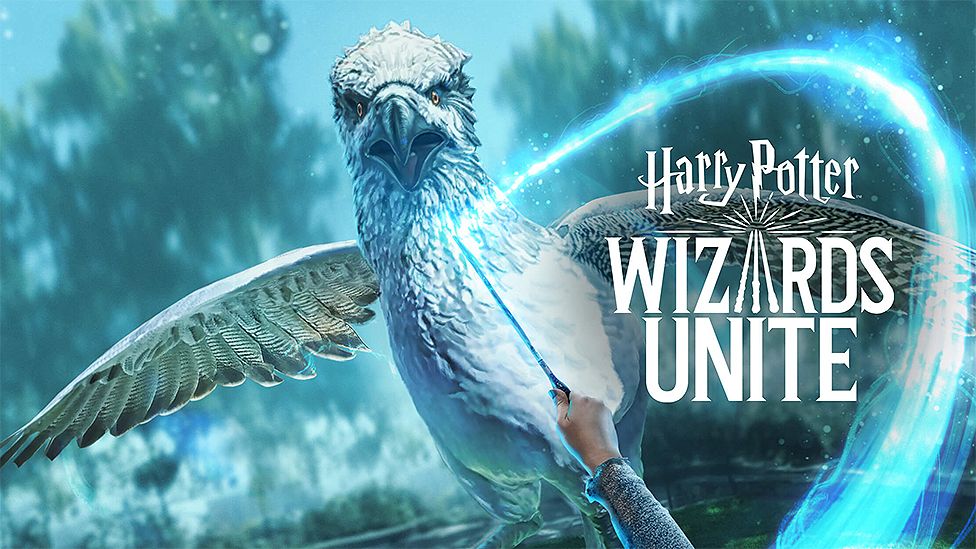 Harry Potter: Wizards Unite will be released in the UK on Friday this week, the makers have revealed.
So expect to see people waving imaginary wands in the street all weekend.
Wizards Unite is an augmented reality game like Pokémon Go, so players have get out and about to play it.
This one's about casting spells, fighting evil wizards and collecting magic items - all set in the Wizarding World of JK Rowling's novels.
Makers Niantic announced the release date on Twitter, along with a promotional video for the game, with live-action and CGI representing how it will actually play.
The worldwide launch of Harry Potter: Wizards Unite begins this Friday, June 21! Keep your eyes peeled and wand ready for more information as the game goes live in your region soon. #WizardsUnite pic.twitter.com/ckk4s4mi8a

— Harry Potter: Wizards Unite (@HPWizardsUnite) June 19, 2019
A few new moments of Gameplay can be seen at the end of the new trailer.
What is Harry Potter: Wizards Unite?
The game is played on your phone, putting animation into real life views through your camera.
But instead of trapping cute animals in tiny balls, like you did in Pokémon Go, this time around you're dealing with magic - and players must look for "foundables".
Players will have to cast spells to beat "confoundable" magic and return the foundables to the wizard world.
They'll also have to visit inns to replenish their spell power, brew potions and visit well known locations from the Harry Potter books and movies.
Early gameplay footage revealed that spells are cast by tracing patterns on the screen of your handset.
And previews of the game describe it as "more complex" than Pokémon Go, which became a global phenomenon and returned the gaming franchise to being one of the biggest in the world.
There is also the opportunity to team up with fellow wizards (ie, your friends) to play multiplayer battles against villains such as Death Eaters and Dementors - which are like the gyms in Pokémon Go.
Players can choose from three jobs for their character which means players will have different skills and abilities from each other.