Meet @JohnLewis - the John Lewis that isn't the British retailer
By De'Graft Mensah
Newsbeat reporter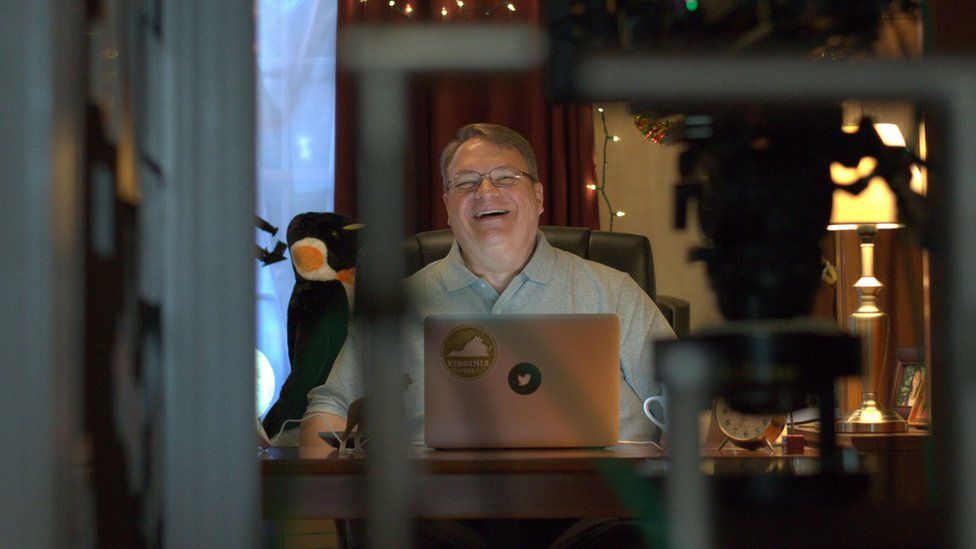 When does Christmas officially start for you? For John Lewis, it starts as early as November.
And no, we're not talking about Christmas ads. We're talking about the American man who spends every Christmas letting people know that he's not the major British retailer that goes by the same name.
"I joined Twitter in 2007 but it was probably several years later when I started getting tweets misdirected towards me," John (the man, not the shop) tells Radio 1 Newsbeat.
"But then I just realised it was a case of mistaken identity."
John Lewis, who lives in Virginia, has pretty much become a legend in the eyes of British shoppers on Twitter.
He spends a lot of time replying to angry and confused customers who tweet him thinking he - @JohnLewis - is the twitter profile for the retailer.
We're talking about everything from stock and returns to broken items.
And he's very popular on the website.
John gets more than 100 tweets a day which are meant for the retailer.
He says that he sometimes considers giving the handle up but admits he still has fun with it.
"The way I look at it is that if it got really irritating I just wouldn't do it," John explains to Newsbeat.
"But I'm having enough fun with it still that it's not a bother.
"I'm always amazed at the folks who say 'how do you stand it?' and 'how do you not go crazy and yell at these people?'.
"First of all, life is too short."
Although the company haven't offered to buy his handle just yet, having the same name as a big British retailer has its perks.
Every year the retailer gifts its namesake with a present with "all kinds of different things," John says.
"Sometimes it's a hamper of Christmas ornaments and a lot of Christmas-based items.
"The year the advert was the man on the moon they actually sent me a really nice telescope.
"One time I got a laptop, so they've been very generous".
He's a bit of a celeb now
John normally spends Christmas replying back to comments about the yearly John Lewis Christmas advert.
But this year, he's the star of his very own Christmas ad.
Despite all that has happened, John told Newsbeat that his friends and family in Virginia haven't quite caught on to his online fame.
"It's hard to explain it to them, to be honest.
"They just don't get the issue, so sometimes I don't even try".
John also told us that he has been inside a John Lewis store before when he flew over to the UK a few years back.
And, yes, we're still getting our heads around John Lewis inside of a John Lewis.