Taylor Swift, Adele and other smuggled celebrities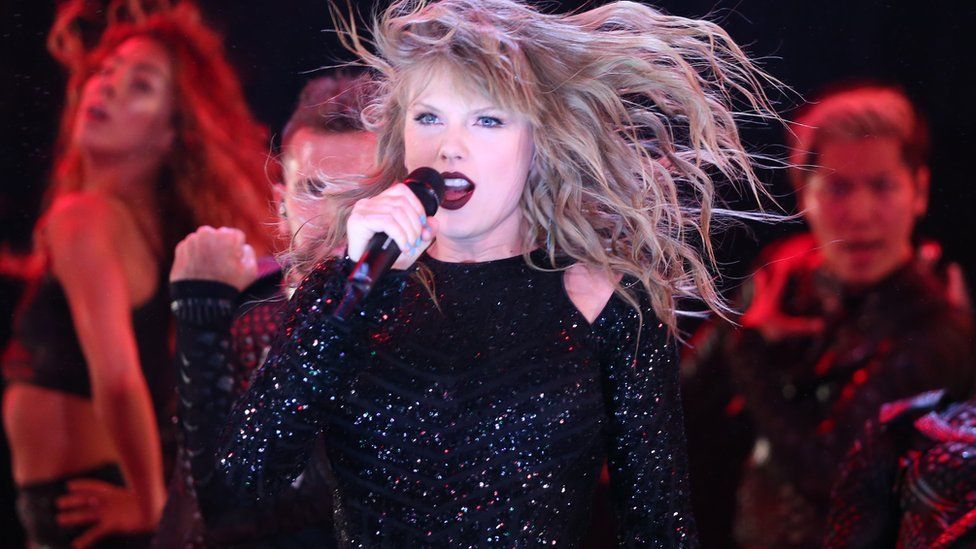 It seems donning a comedy moustache and glasses isn't enough for some celebrities looking to evade unwanted attention.
Zayn Malik appears to have confirmed the suspicion that Taylor Swift is smuggled in a suitcase to avoid detection.
In an interview with British Vogue, the former One Direction singer said Taylor was "always travelling around in a suitcase".
But she isn't the only celeb who's gone that extra mile in the name of concealment.
Rumours about Taylor's transportation were sparked last year after security guards were pictured carrying a large case in and out of her home.
The photo agency that snapped the picture claimed Swift was hiding inside to avoid press during her feud with Kim and Kanye - but later withdrew the claim.
She may have taken inspiration from Robbie Williams and Geri Halliwell.
In his memoir Reveal, the former Take That star explained how he snuck Ginger Spice out of his flat in a duffel bag and put her in the boot of a car to get away from a group of paparazzi.
Robbie explained: "I had a genius idea to put her in a Hold-All because she's a very small person. I literally put her in this duffel bag and put her over my shoulder. I had the paparazzi all taking pictures and I'm like, 'Hi, guys!'".
But what other creative ways are the rich and famous using to hide from the cameras?
Last year, Adele crammed into a small box to hide from fans as she got into starting position for her gigs.
The Grammy-award winning singer performed her 2017 tour on a round stage, meaning she couldn't access it through private tunnels.
A source close to Adele revealed the fan-boggling trick to her entrance was being wheeled in a box through crowds of fans to the stage.
"It is a very sweaty and unglamorous part of the show for Adele to get through," the source told The Sun. "But she's down to earth and jokes about it."
Not to worry, she apparently had an iPad on hand to keep her entertained.
A last ditch attempt at privacy for celebs without a box or bag to hide in may be the crab walk.
Here's Taylor Swift giving a perfect demonstration - you turn you back to the camera and sort of skuttle sideways.
The hiding in plain sight approach is a popular choice with other celebrities, including Kim Kardashian and her sisters.
On a 2016 trip to Mexico, Kim K hired a body double to throw paparazzi off her scent.
Marvel star Mark Ruffalo wanted to spend a day with his son at Comic Con, but didn't fancy being asked for selfies all day.
Solution? Blend into the crowd.
Harry Potter star Rupert Grint is known to don a duck mask when he wants to go undetected.
A surgical mask is the go to for Jaden Smith, who has also kitted out in a full Iron Man costume for a date with Kylie Jenner.