Radio 1 announces new female Rap Show host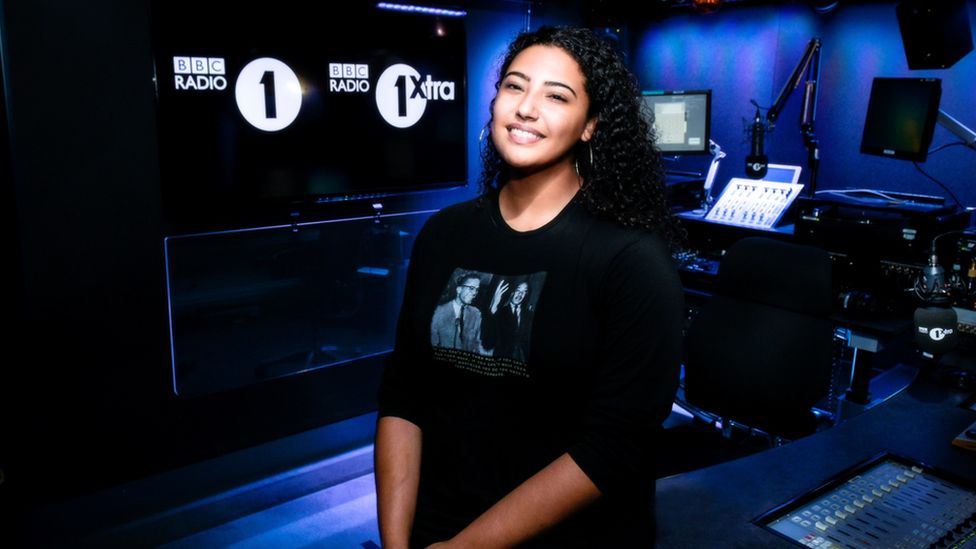 Tiffany Calver has been named as the new host of The Rap Show on BBC Radio 1 and 1Xtra.
The Hip-Hop DJ is the first female to present the Saturday night slot.
"I'm honoured to be taking over the slot that has pretty much soundtracked my life," Tiffany says.
"I look forward to carrying on the legacy of such a prestigious and highly respected show while also having the opportunity to add my own flavour (and sound effects) to it."
Earlier this year, the DJ opened for Beyonce and Jay-Z's On The Run tour and is the official DJ for Fredo, who recently had a UK number one with 'Funky Friday' with Dave.
Tiffany was also the first female to curate a mix for Drake's OVO Sound radio show.
DJ Target was one of the first DJs to congratulate her.
The Telford-born DJ started her career at Radar Radio and most recently presented the Hip-Hop show on KissFresh.
Tiffany has been described as "the future of the music industry" by i-D Magazine.
She isn't the only one to get a new slot.
Broadcaster, DJ and model Snoochie Shy has also secured a brand-new 1Xtra show.
She'll take over the 1Xtra late-night slot from Monday to Thursday and says it's her "dream show" to present.
The 26-year-old from London originally joined the 1Xtra Residency last year and has previously hosted the breakfast show on Radar Radio.
She also presents for YO MTV RAPS! and has also hosted live events including the MOBO Awards red carpet.
"I can't wait to get started and make it my own.
"The sickest music that I'm feeling and a lot of crazy features.
"It's gunna be a show like no other; a mad chat/entertainment show meeting a rave in your radio."
Snoochie will start in April 2019.
The controller of BBC Radio 1, 1Xtra and Asian Network, Ben Cooper said: "Fantastic to welcome Tiffany - a new presenter, for a new generation of Hip-Hop fans.
"Tiffany and Snoochie continue our mission to give new young talent the opportunity to grow into the stars of tomorrow."