Netflix's Rhythm + Flow could be its answer to X Factor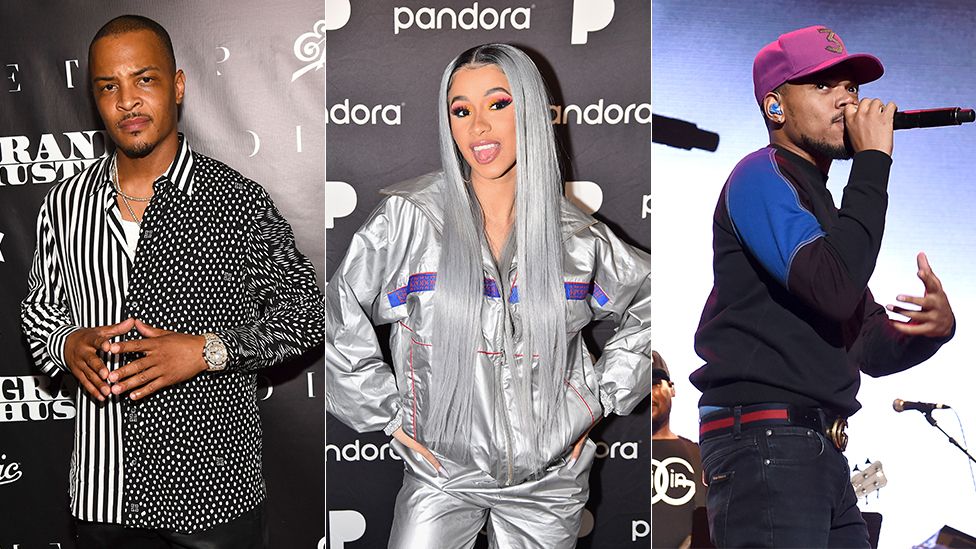 Netflix is launching a new hip hop talent show fronted by Cardi B, Chance the Rapper and T.I.
Rhythm + Flow will be a competition to find the next big thing in the genre.
It's an interesting move for the streaming service as many others see the reality TV competition format as dwindling in appeal.
John Legend is set to produce, with auditions taking place in the judges' hometowns.
This is the first time Netflix has played with a format which has been on telly for decades, taking on the likes of The X Factor and The Voice.
'Looking for that diamond in the rough'
In a video posted on her Instagram account, Cardi B said she's looking for "that diamond in the rough".
"I'm looking for somebody that when I'm going to my car I'm gonna remember their music, I'm gonna remember their face, I'm gonna remember their personality," she said.
"We wanna find you, we wanna discover you."
This isn't her first time on reality TV - she became famous on VH1's Love & Hip Hop: New York.
Her co-host T.I said the judges will visit places around the US.
"In all of the hoods, all the studios, all the nightclubs. Even the barbershops if necessary."
He added: "You've never seen a show like this, and with us as judges, the authenticity is gonna be through the roof."
Is this Netflix's X Factor?
Netflix is known for changing the way we watch television.
From X Factor to The Voice, singing competitions have been on television for ages.
So why is it taking on such a well-worn format?
Josh Wilson, founder of Wilson Worldwide Productions, said it's not a shock move at all.
"It's not really a surprise if you think about how well those shows did on a global scale," he told BBC Newsbeat.
"There's a saying in the industry that we re-engineer the same ideas."
Josh also says it's notable Netflix has chosen to focus on hip hop.
"The most popular genre of music when it comes to marketing is hip hop," he said.
"Especially with the mainstream stars they have, they'll attract an audience.
"Rap is such a cultural phenomenon as a music genre because it attracts people from all demographics.
"There's a lot there to make this really exciting."
Reality has been great for Netflix
The music talent format, discovering real people who could be stars, is new to Netflix's original programming - but reality TV definitely isn't.
Netflix started with making scripted series like House of Cards.
Since then, it's been doing more and more unscripted shows.
This year it had huge success with Queer Eye and the second season of docu-series Making a Murderer.
Rhythm + Flow is set to debut next year with 10 hour-long episodes.