YouTube: Mahalia tops its first ever Ones To Watch list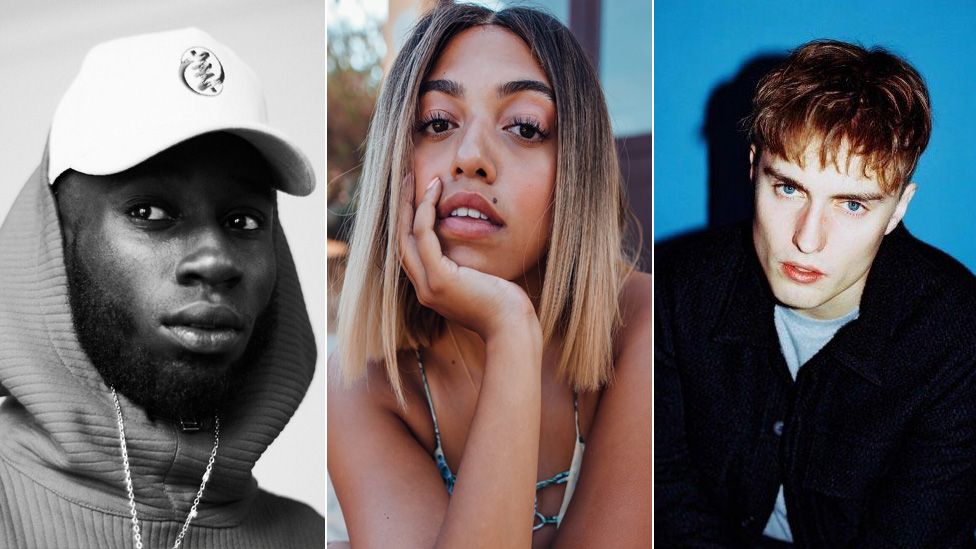 YouTube has revealed the top 10 artists it expects will hit the big time next year - and the majority are British.
Singer Mahalia tops its first ever Ones To Watch list - which predicts which acts will become huge stars in 2019.
Rapper Kojey Radical, singer-songwriter Samm Henshaw and guitarist and singer Jade Bird also feature.
YouTube looked at the artists' video views, number and subscribers and the time spent watching their videos to come to its decision.
Organisations like the BBC, the Brits and Spotify are among those who annually publish lists of hot prospects - but this is the first time YouTube has made the move.
Mahalia, 19, described being ranked number one on the list as a "special moment for me".
She said: "This recognition means so much."
The Leicestershire-born singer revealed she wrote her first song aged eight and used the streaming site to help her with her music.
The singer said: "I basically learnt how to play so much of what I know on the guitar from watching people on YouTube.
"The platform has helped me grow and build a real, personal fan base in the UK and around the world while never compromising my creativity."
She signed her first major record deal aged 13 and is expected to release her debut album later this year.
The singer has more than 106,000 subscribers and her most popular video for a song called Sober has been viewed more than 20 million times.
Although Mahalia as been ranked at number one, the other nine acts are not placed in any particular order.
Two years after being nominated for two Mobo awards, east London rapper Kojey Radical has been earmarked for mainstream success in 2019.
The 25-year-old, who regularly uses his music to target issues of race, identity and social politics, will headline KOKO in north London later this month.
Nine out of the 10 artists featured on the list are British.
Azi Eftekhari, head of music partnerships at YouTube UK, says the site's decision to mainly showcase British artists was a clear indicator that the UK music scene is flourishing.
"With the freedom musicians now have to express themselves not just sonically, but visually, it's perhaps unsurprising that this list only features solo artists, many of whom are genuinely pushing artistic and visual boundaries."
Having already worked with Selena Gomez and Rihanna, L Devine is a name to also watch out for.
The 21-year-old singer song writer from released a five track EP called Growing Pains in 2017.
L Devine said she had been discovering new artists of YouTube for a long time so was "thrilled to be included" on the list.
Singer-songwriter Sam Fender said he was "super excited" about 2019 after finding out his name was on the list.
He said: "I started recording music in a garden shed not so long ago. So it's incredible to now be recognised and heard at a global scale.
"I'm super excited for next year, there's so much more to come."
The 22-year-old who is from North Shields was widely praised for his song Dead Boys which was about mental health.
He recently signed to Polydor Records and is expected release his first EP at the end of November.
YouTube's Ones To Watch list
Mahalia
Octavian
Grace Carter
Kojey Radical
Sam Fender
Slowthai
L Devine
Dermot Kennedy
Samm Henshaw
Jade Bird