Riverdale star Lili Reinhart's 'powerful' body image speech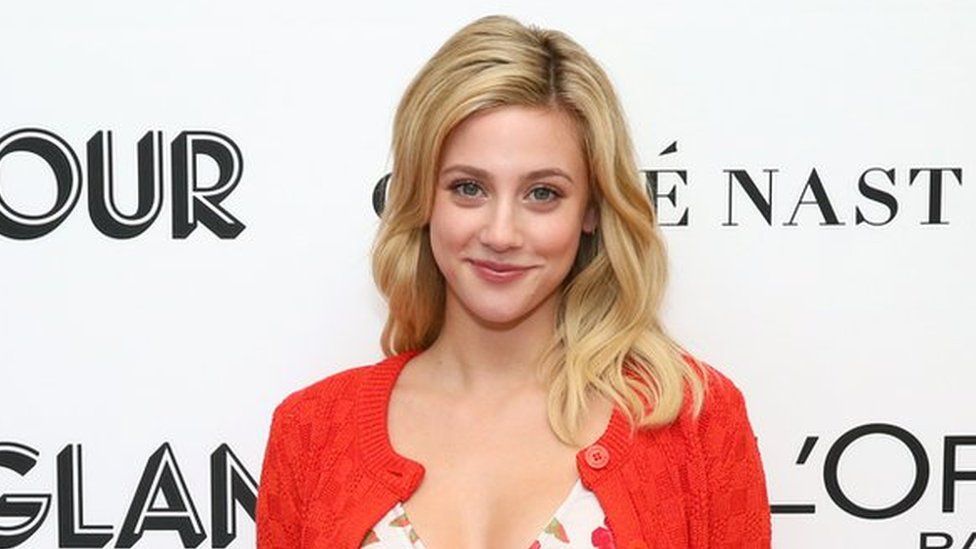 Riverdale star Lili Reinhart says she's struggled with her fluctuating weight and faced criticism for talking about body image.
"People told me I didn't have the right to talk about being self-conscious about my body, because I was skinny."
The actress was speaking at Glamour's 2018 Women of the Year Summit in New York on Sunday.
Lili also criticised the entertainment industry for rewarding and praising people for being thin.
"It felt unfair to think that I would never have an industry perfect body, just because I wasn't genetically built a certain way."
In her speech, the 22-year-old urged young women to "celebrate each other, and ourselves, as we are".
"Embracing your natural beauty does not exclude anyone.
"You can be naturally beautiful with acne or scars, cellulite or curves."
Lili said she'd stopped following some people on social media who made her feel bad about her own body and encouraged her fans to "be authentic" when it comes to posting images online.
"Remind yourself that this perfect world you see online or in magazines, in movies and on television are presented to you through many different filters.
"Do not set impossible goals of meeting those fake standards. It's unrealistic to think that your body or my body will ever look like anyone else's.
"That's not the way it's supposed to be. We are all imperfectly beautiful."
@lilireinhart has been the biggest inspiration and role model in my life.She makes me feel like I am not alone & that we all have good & bad days & just keep pushing through them because they will get better Thank u so much for helping me learn to accept myself @lilireinhart 🌹 https://t.co/iF75NZ1ue9

— Amelia Stimpson ♋️ (@ameliajanex1) November 11, 2018
It's not the first time that Lili's spoken out about body image.
Earlier this year, she posted a message on Instagram, saying the "ideal body" is often presented to us as looking one particular way and that she wanted to help change that.
"There is not one shape that's more beautiful than another. We should be exposed to all body types in advertising and media."