'Dancing helped me grieve for my family'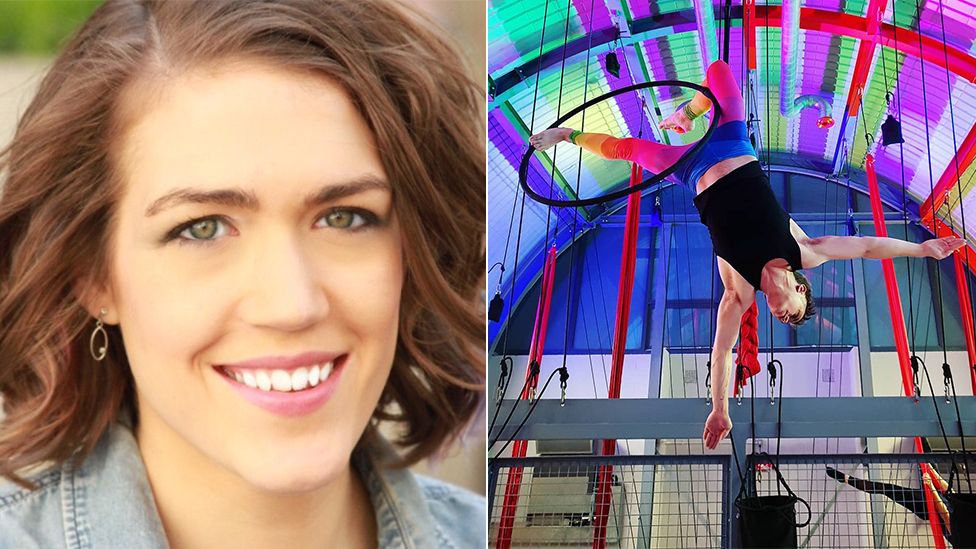 "Grief is a really hard thing to process, dancing was my way of going through that."
Student Rachel Switlick, 27, has been dancing since she was two and says it's helped her with her mental health.
She choreographs pieces to work through big events in her life.
The first time she did it was shortly after her grandfather died of lung cancer.
The piece focused on the relationship between her grandparents - who had been together since they were 19.
"Afterwards, I had all these other kids come up to me and tell me about their experiences," she told Radio 1 Newsbeat.
"It was very therapeutic, very personal - and not what I expected at all."
He's criticised the reliance of treating long-term illnesses with drugs, and said "culture therapy" could save the NHS money.
Rachel also used dance to work through her grief following the death of her uncle - who also died from cancer.
She said: "He was like a second dad to me, always there for me.
"He had always been somebody who made me feel that I had a safe place to fall.
"There's one point in the piece where I run and jump and my partner catches me."
'Dancing helps me find my body beautiful'
Dancing has always been something Nick Batley had wanted to do but he didn't take it up until he was 25.
"I'd always enjoyed performing," he said. "But when I was at secondary school, I retreated into this shy person.
"I've also always had body issues.
"I had cancer when I was two and as a result I've got a false left eye, which used to make me feel self-conscious."
But dance changed all that for him.
He joined Irreverent Dance Company, an LGBTQ-friendly and body-positive dance company.
"They had people of all genders and shapes and sizes," he said. "Everyone was included, no-one was pigeonholed.
"I found something that gives me a way to express myself and helps me find my body beautiful," he said.
After the dance group shut down he took up circus arts - including aerial hoop.
He's now done showcases in front of his friends and hopes to one day teach dance to others.
"I'm 28 now, and I feel fine - and to say that I feel fine is a big thing for me," he said.
"It's not just doing the dance, it's finding the community.
"The friends I made through dance and through the circus arts are some of the best people I'll ever meet."
Nick said he'd definitely recommend dance to someone who is struggling with mental health.
"I feel like more people like dancing than would admit to it.
"It is all about finding the style and teacher that's right for you.
"If you can find a really nice inclusive group or just a teacher that will support you, then it will really help."
However, Rachel said dancing can make some people feel more vulnerable.
"If you're not mentally well, trying to use your body in such a personal way can make it difficult.
"There are pros, but it can come with pain.
"You take all this stuff and it's like fuel. Gasoline smells awful but it makes the car go."