Big Brother's big influence on the world of TV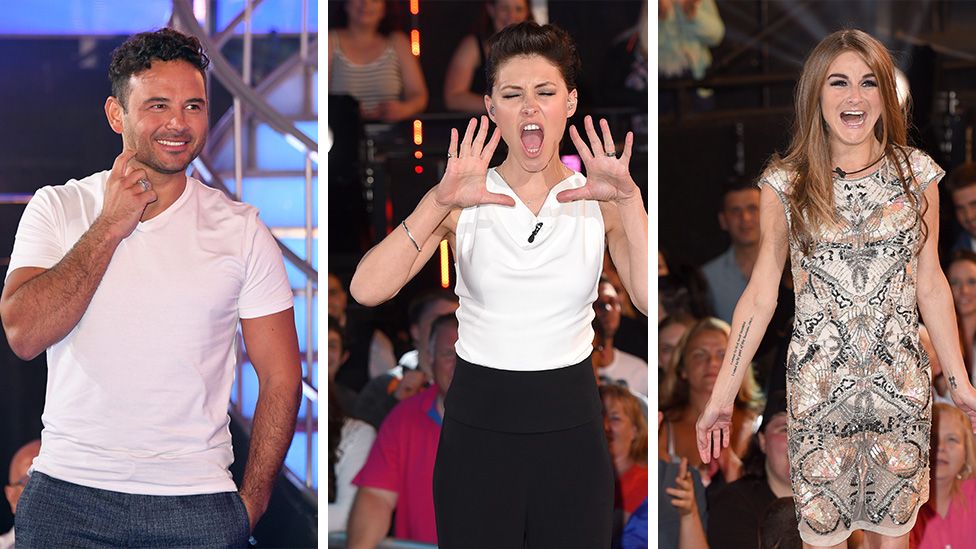 On Monday night we waved farewell to the reality TV show Big Brother, which has ended after its 19th series.
The first series aired back in 2000 and since then it's come a long way from its original billing as a "social experiment".
But even though it's come to an end, the show's influence on the TV world still lives on.
Eighteen years down the line, here's how Big Brother has changed the face of TV.
It gave us (the audience) more power
Big Brother gave us the gift of voting - we were the ones who decided who stayed and who went.
It was the show that took the power from the producers and gave it back to the people.
But wait, there's more. Through voting we could also decide what the housemates did with their time in the house.
In other words, we could decide who had fun and who suffered.
The idea of allowing the viewers to influence what they're watching has since been used in countless programs, such as I'm A Celebrity... Get Me Out Of Here and Love Island - and plays a huge part in us enjoying them.
The explosion of 24-hour reality TV
When the first series launched in July 2000, Chicken Run was the big box office movie, The Corrs were number one in the charts, Sara Cox was presenting the Radio 1 Breakfast Show and 1Xtra hadn't even been born.
And it seems that we love to watch random people living together because what followed was an influx of reality TV shows.
Celebrity Big Brother kicked off a year later with some familiar (ish) faces as housemates.
I'm A Celebrity... Get Me Out Of Here wasn't far behind in 2002 - we watched a glamour model, comedian, actor and other A/B/C listers living together in the jungle.
In 2005, a load of celebrities flew to an island to try to find love. They called it Celebrity Love Island.
In between that time, we had the likes of Geordie Shore and Ex On The Beach.
There's been lots of crossover between shows, with contestants like Charlotte Crosby, Scotty T and Marnie Simpson channel-hopping from Geordie Shore to Ex On The Beach to Big Brother.
It encouraged streaming and spin-off shows
The internet may have existed in the early 2000s but it was very text heavy and YouTube certainly was not a thing.
But Big Brother helped normalised something that was completely new - the 24-hour live feed.
Watching the housemates potter about for an hour each evening simply wasn't enough for us. The creation of the live feed meant we could switch on our TV and watch the housemates non-stop, 24/7.
Eventually (when internet speeds caught up) the live feed could be streamed online, pretty much like every other TV show out there.
And although most of today's reality TV shows don't have live feeds, viewers can still fill their boots with extra content on "bits on the side" type shows. Love Island After Sun anyone?
The creation of even more "celebrities"
Is it possible to be famous for being famous?
Yes, it is, and you can thank Big Brother for that.
Before Big Brother existed regular people had obviously been on TV.
But Big Brother did something different - it made these people famous for simply being themselves.
Whether it be for Nikki Grahame's temper tantrums or Pete Bennett's loveable personality, most of you will have heard their names before.
It's still the case for today's reality TV stars that do stints on various shows before going on to A: launch a TV career, B: go off the radar, C: go on Celebs Go Dating or D: go on Celebrity Big Brother.
It literally took over the TV world
Us Brits are used to seeing the house in Elstree with either Davina McCall or Emma Willis telling the evicted housemate: "I'm coming to get to you!"
But the format of the show is actually from the Netherlands and the Big Brother franchise is a huge global phenomenon.
From Brazil to Albania, contestants from more than 50 countries and regions have sat in an oversized chair in the diary room.
In 2001, Big Brother 3 in the Netherlands introduced the "rich and poor" concept, splitting the house into a luxurious half and a poor half.
Big Brother Africa was the first ever to have two winners, each getting £150,000 in series six.
There's been quite a few cross-country contestant swaps. One to remember was the UK's Jade Goody from Big Brother 3.
She took part in Celebrity Big Brother 5, where she was infamously involved in the racism controversy against Bollywood actress Shilpa Shetty.
Jade later went on to compete in a third Big Brother series - this time in India in 2008.
Jade's involvement in the series ended tragically. Two days into it Jade was diagnosed with cervical cancer and had to fly home.