Premier League and esports: FIFA 19 becomes UK-wide competition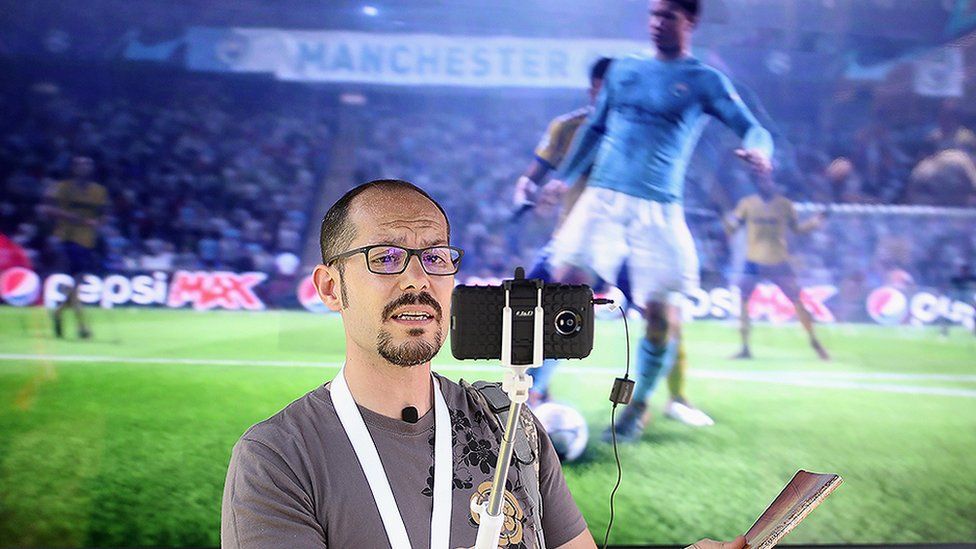 The Premier League is going digital and is launching an esports league, open to FIFA players across the UK.
Gamers will be able to represent their favourite club when it launches in 2019.
The Premier League has partnered with Electronic Arts Inc to launch the new competition.
It will be broadcast live on Sky Sports and Premier League social media channels.
"In sports video games the connection to the real world is an important thing," Todd Sitrin, Senior Vice President and General Manager of EA Competitive Gaming Division, tells Newsbeat.
"It's a big motivator for why people play and for esport why they watch, so by partnering with the premier league we allow competitive gaming in esports to be elevated."
Registration for the event opens on 3 December with qualifications taking place in January 2019.
Playoffs will be in February and March and the final will take place on 28 and 29 March.
Players on XboxOne and PS4 will compete against players on their own console in the qualifiers, but both will be mixed in the playoffs and final.
FIFA 19 has received largely positive reviews from critics, with a score of 83% on Metacritic.
"We're trying to take people from the couch to becoming a champion - anybody who has a controller can play," adds Todd.
Some users have posted negative reviews of the game online.